I came home from CanJam SoCal 2021 with a lot of fond memories and one item; the Dekoni Audio/SKB Headphone Hero Heavy Duty Travel Case. This is a godsend for any Personal Audio reviewer or any headphone lover who travels. Based on the SKB 3i 1309-6 the Headphone Hero was purpose-built for use with headphones. Made from the same durable hard plastic used in the high-end travel cases designed to protect musical instruments and professional electronics, for security the Headphone Hero is fitted with TSA-approved latches and metal reinforced padlock loops.
Uniquely Dekoni's Headphone Hero has a special pressure valve that allows pressure to be equalized while maintaining an IP67 water-resistant seal. Inside you will find a custom high-density foam Omega headphone stand that locks into the high-density foam cutout ensuring that your headphones are safe and secure while providing a convenient perch to place your headphones on while on the road. The center of the headphone stand has a cut-out for cables, DAPS, and accessories to prevent them from bouncing around and possibly damaging your headphones when placed in the case. The lid contains a layer of softer eggshell foam to accommodate oversized items.
As an added benefit, unlike a travel bag that must be carried with you at all times or stuffed into your luggage to take up space and possibly be damaged, the Dekoni Headphone Hero doesn't identify your headphones as what they are so that they can travel in safe anonymity. Having traveled with audio gear for decades I can assure you that a hardshell case like the Headphone Hero is not only more convenient, but safer than transporting your headphones in their original packaging. A fantastic product that gets a wholehearted recommendation.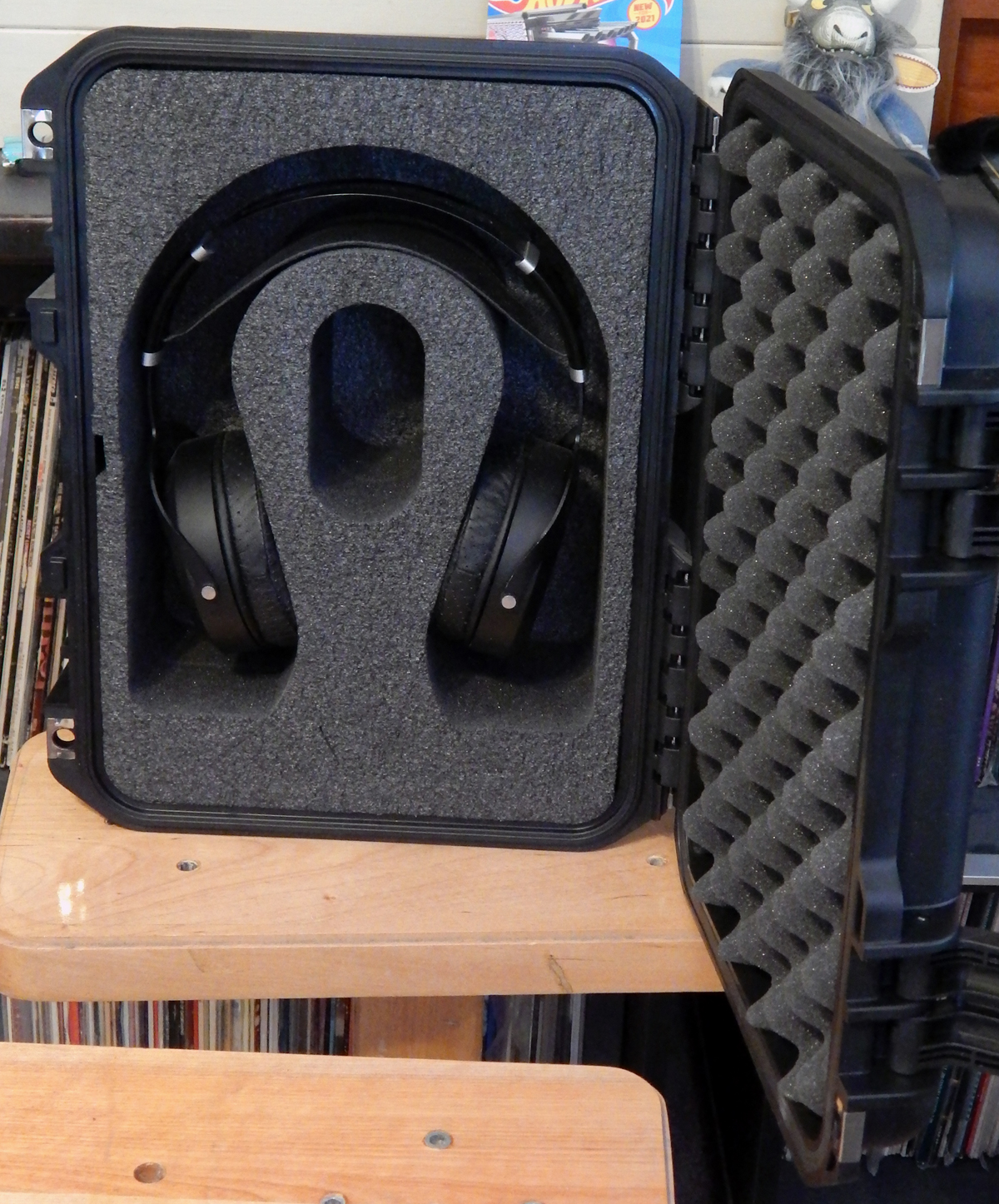 Manufacturer's Website: https://dekoniaudio.com/product/dekoni-audio-x-skb-headphone-hero-heavy-duty-travel-case/
Price: $149.99