Tampa, Florida—September 2018—The Florida Audio Expo is happening Friday–Sunday, February 8–10, 2019, at the Embassy Suites by Hilton Tampa Airport Westshore. This inaugural FAE offers exhibitors and attendees a fantastic venue with acoustically isolated rooms in which to experience the finest audio equipment in the world.
Among the latest exhibitors to sign on include local dealers—Miami-based Deja Vu Audio South, Jacksonville-based House of Stereo, and Sarasota- based Integrity Sound—along with featured exhibitors Linear Tube Audio, MartinLogan, and Parasound. They join such prominent brands as LampizatOr, Legacy Audio, Magico Loudspeakers, MBL North America, VAC, and many more.
Mark Schneider, of Linear Tube Audio, said, "Florida is such an audiophile-rich landscape, and for the last three years has been one of our top five states for sales. We are excited to participate in this new show with such great potential. We also feel that the room designs offer a more intimate experience for consumers. This is important—as a manufacturer, I would like attendees to audition our products in a comfortable, relaxed setting similar to what they would experience in a headphone setup at home."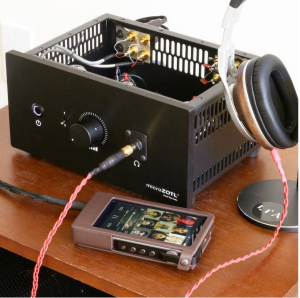 "The entire team at Deja Vu Audio South is excited to exhibit at the Florida Audio Expo," said Eric Gould of Deja Vu. "Finally, we have an opportunity to get together with a wide range of audio enthusiasts and anyone else who is interested in enhancing their listening experience. Tampa in February sure sounds enticing, and we expect to share our great sound with guests from all over the country. Of course, we will be showcasing Audio Note and our custom vintage electronics."
Joseph Parvey, owner of House of Stereo and Wolf Audio Systems, said, "Planning an audio show near the beach while the rest of the country is in the cold is a great idea! Florida is home to a wide and diverse collection of manufacturers and retailers, so I can think of no better way to spend a weekend away—balmy temperatures, the Gulf and fantastic high end audio… it's exactly what is needed to break up the February monotony."
The Embassy Suites, originally built as condominiums, offer a luxury feel. The audio rooms, Marketplace, and headphone/personal-audio demo suites will all feature display areas that include a separate bedroom and kitchen, offering exhibitors the added benefit of a multipurpose room.
The Florida Audio Expo is within convenient distance of Tampa International Airport. The Embassy Suites are close to such local attractions as Busch Gardens, and just an hour's drive from Walt Disney World.
There is no cost to attend the show. Additional benefits for attendees and exhibitors staying at the Embassy Suites include free airport shuttle, free breakfast, and free happy hour.
Important news for exhibitors: Trans-Expedite, Inc., an award-winning, full-service event logistics company, will handle freight services for the FAE. And for companies still looking to participate, the early-bird discount ends on Monday, October 1, 2018.
Please visit www.floridaaudioexpo.com for more information