March 30, 2019 FOR IMMEDIATE RELEASE
German Physiks launches new high-end electronics at AXPONA 2019
German Physiks' new Emperor range of high-end electronics will be launched in the U.S. next month at the AXPONA show in room 352 by their distributor, Distinctive Stereo LLC. The range currently comprises a preamplifier, integrated amplifier and stereo and mono power amplifiers. Our objective in designing the Emperor range was to create a range of electronics that would match our loudspeakers in terms of the very high level of transparency, dynamics and musicality that they offer, and in the case of the power amplifiers, to be able to drive any loudspeaker currently on the market. The Emperor Mono amplifier will deliver 1,800W continuously into 2Ω, so not only will it drive any loudspeaker that we are currently aware of, it will do so without any stress what-so-ever. At AXPONA the Emperor preamplifier (MSRP $19,750) and stereo power amplifier ($27,250) will be demonstrated with the German Physiks Borderland Mk. IV loudspeakers.
For more details of the Emperor electronics range please visit www.german-physiks.com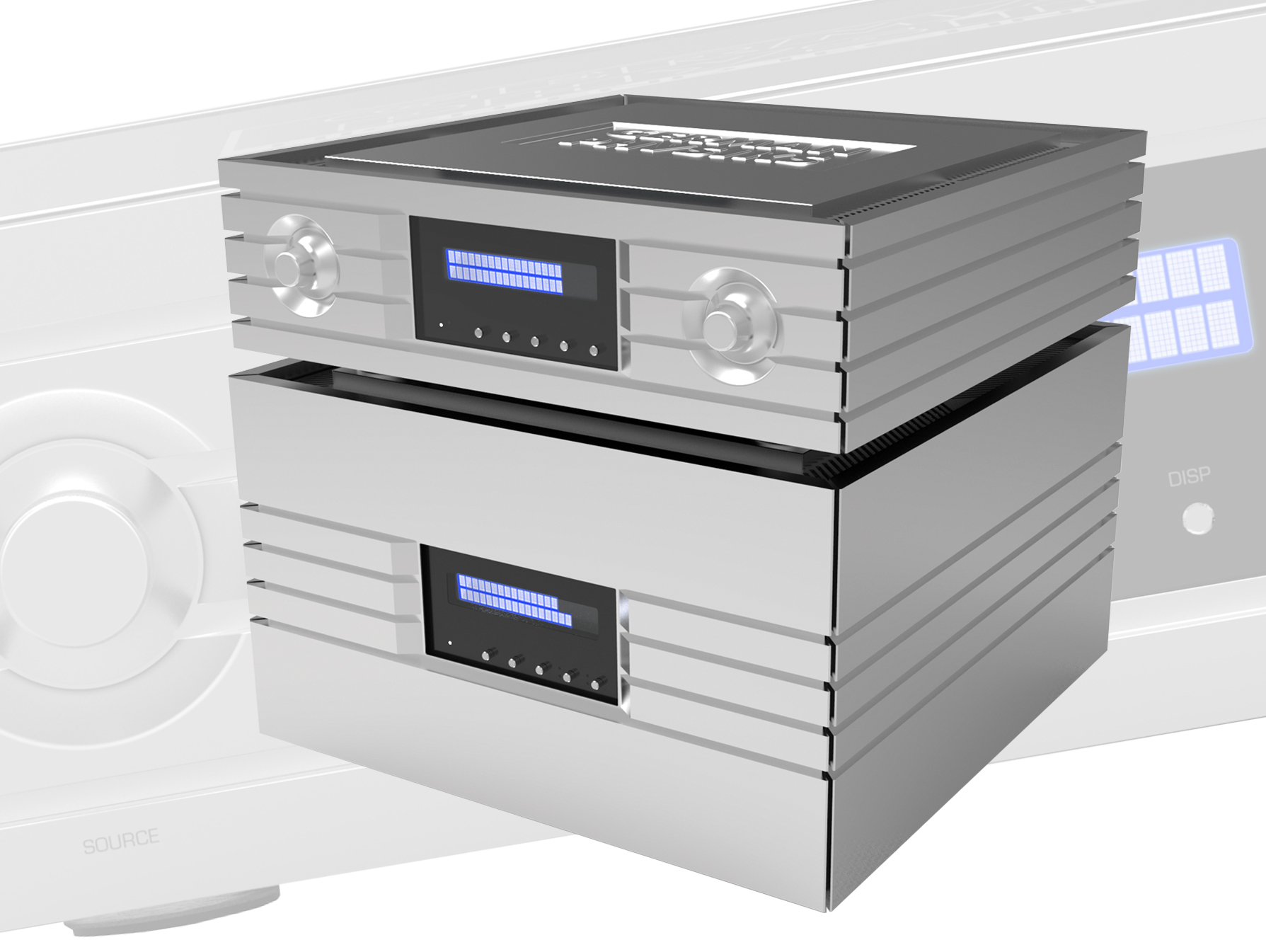 —— End of release ——
Further information:
German Physiks is the brand name of loudspeakers manufactured by DDD Manufactur GmbH. The company was founded in 1992 in Frankfurt, Germany. They manufacture a range of high-quality loudspeakers based around their proprietary DDD driver.
The DDD driver is a wide-bandwidth, omnidirectional driver that uses pistonic, bending wave and modal radiation. It typically covers the range from about 200Hz to 24kHz, so there is no crossover in the mid-range, which yields a major improvement in clarity. The DDD driver has a very low moving mass, providing excellent transient response. In addition it is phase linear across its operating range, giving very high timbral accuracy.
Because the DDD driver is omnidirectional and has a very wide operating bandwidth, German Physiks loudspeakers produce well-focused stereo images that can be enjoyed from a wide range of positions in the listening room – just like in a concert. This contrasts with the small "sweet spot" that most conventional loudspeaker designs produce.