---
The year presented the personal audio world with a terrific selection of ground breaking products. Choosing the best of those products is always a difficult and hard thing to do as we had so many outstanding designs this year from brilliant and talented designers. Companies continue to push the boundaries of what is possible in audio design. The time to be involved in the hobby has never been more exciting. The audience for personal audio keeps expanding with people who truly love music. Loaded with exciting products the Headphone.Guru 2016 Product of the Year Awards are what our team of writers felt were the best products in their category for 2016. Our writers also awarded Writers Choice Awards individually. Happy Near Year and looking forward to 2017 .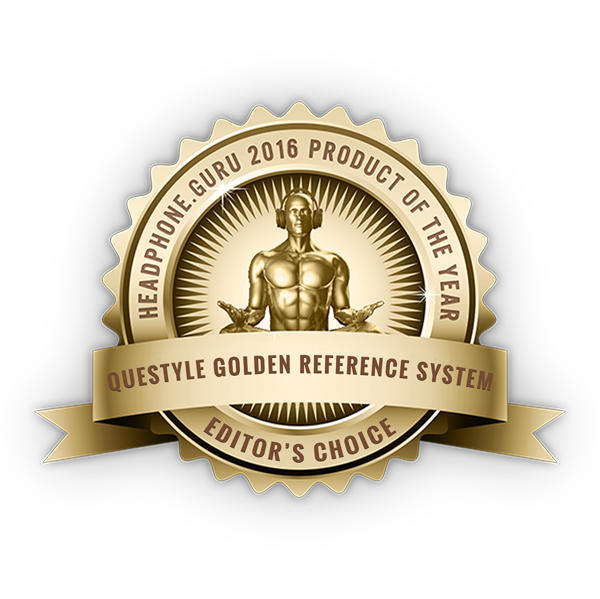 2016 Editor's Choice Product of the Year: Questyle Audio Golden Reference System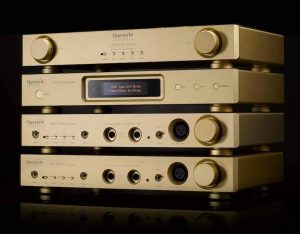 Few products rise to a level to be truly labeled "Reference" products, the Questyle Audio "Gold Stack" is not just one but three such products; the Questyle Audio CAS192D Golden True DSD DAC, The Questyle Audio CMA800P Golden Current Mode Preamplifier and the Questyle Audio CMA800R Golden Current Mode Headphone Amplifier (the stack uses 2 CMA800R Goldens in a dual mono balanced configuration). Featuring gold clad Rogers Ceramic circuit boards and employing Questyle's patented "Current Mode Amplification" the Golden Reference System offers unparalleled musicality, whether listening to basic PCM tracks or lush DSD, from any headphone you care to throw at it.
-Gary Alan Barker
$12,500
---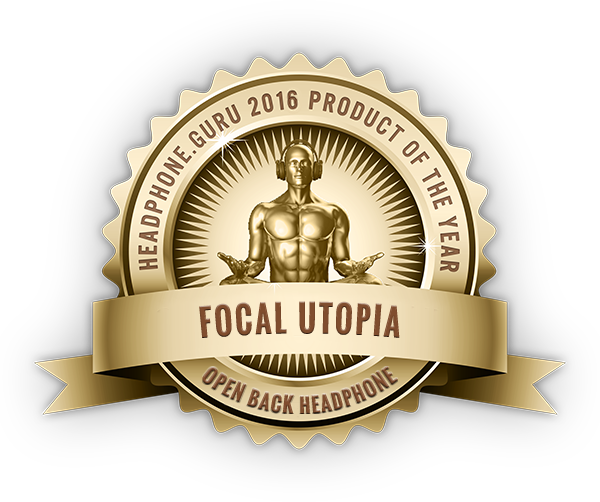 Open-Back Full Sized Headphone of the Year – The Focal Utopia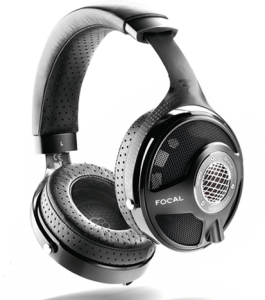 With their first real foray into the world of high end personal audio, the designers and engineers at Focal have taken this industry by storm. Their newly released Utopia headphones were everywhere at RMAF this year in Denver and for good reason: they sound awesome! I previously reviewed them this past October (headphone.guru/the-focal-utopia-headphones-a-truly-utopian-audio-experience/) and I was floored with their almost perfect tonal accuracy, incredibly clean transparency and incredible dynamics. After being a long time Stax SR-009 owner, I always felt that traditional dynamic headphones had seen their day as they couldn't keep up with either electrostatic headphones like the Stax flagships or with orthodynamic headphones like those from Audeze or HiFiMan. Well boy was I wrong! These Utopia headphones run with the big dogs and don't fall behind either. They are among the very best pair of headphones I've ever had on my head. Not cheap at $4000 US, they are truly spectacular and will have you rediscovering many of your favourite albums all over again. If you want the best and money is no object, look no further than the Focal Utopia headphones. Well done Focal!
– Peter Pialis
$3,999
http://www.focal.com/headphones/
---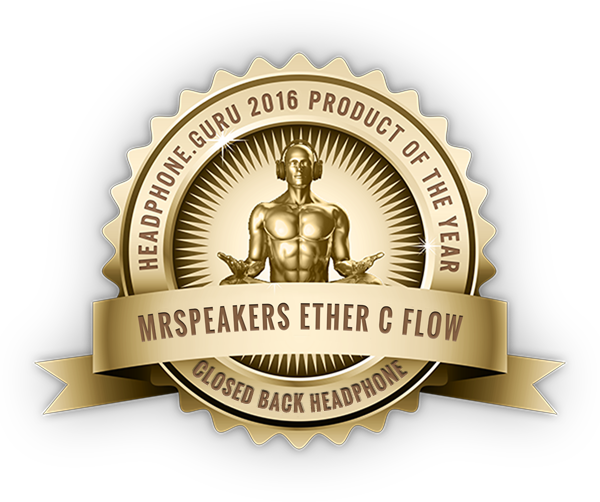 2016 Closed Back Headphone of the Year: MrSpeakers ETHER C Flow Planar Magnetic Headphone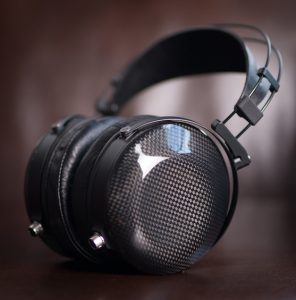 A little over a year ago MrSpeakers released a ground breaking Closed Backed Planar Magnetic Headphone, the ETHER C. This year with a small modification, MrSpeakers took that headphone to a whole new level, making the ETHER C Flow possibly the fastest, most accurate and most detailed closed back headphone made. It has since become my reference headphone and one well deserving of the title Closed Back Headphone of the Year.
-Gary Alan Barker
$1,799.99 – $1,849.99
https://mrspeakers.com/shop/1-headphones/ether-flow/
---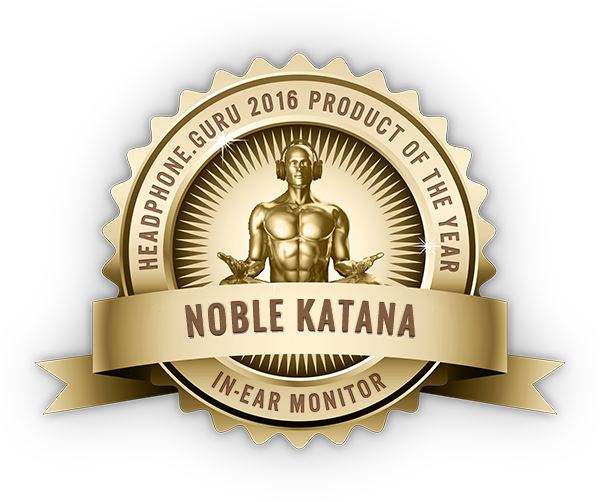 2016 IEM of the Year: Noble Katana Custom In Ear Monitor
Without question, the high point of my year was receiving my Noble Katana CIEMs. They are an audio purists dream providing a realism in tonal balance and sound stage that few headphones can match, regardless of price, and an isolation than can only come from a Custom In Ear Monitor. The beauty of their design and manufacturing is simply breath taking, not to mention the hospitality and attentiveness of their customer service. I have no doubt that they will remain my first choice in personal listening for many years to come. Congratulations Noble for a well earned IEM of the Year award.
-Gary Alan Barker
$1,850
https://nobleaudio.com/en/shop/custom/
---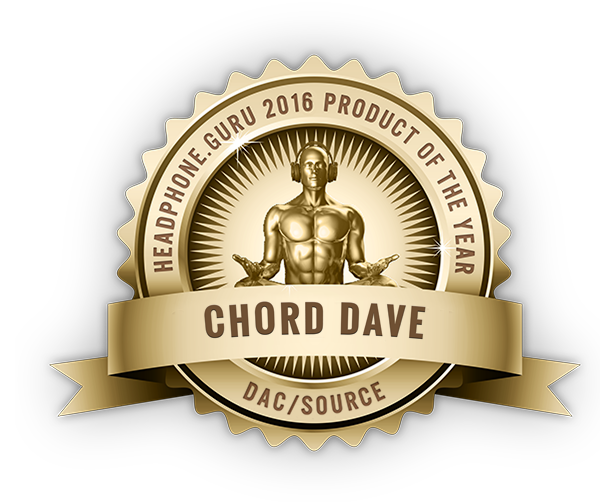 2016 DAC of the Year: Chord DAVE Digital Analogue Converter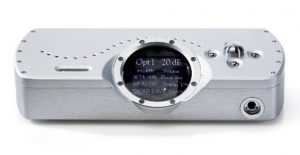 Chord DAVE Digital Analogue Converter is our source player of the year. The DAVE takes music to the highest level and makes it sound realistic.. Rob Watts's design taking digital sound to the next level. The built in amplifier drives any headphone currently in production and is a masterful preamp as well. The Field Programmable Gate Array design blew us away with its liquid and realistic portrayal of the music. The $11900 price tag put it in the reference category. The digital component that makes all music sound alive and lets the listener forget about gear and become engulfed with music. One of the best digital components in the world and a masterpiece from Chord Electronics.
– Frank Iacone
$11,900
---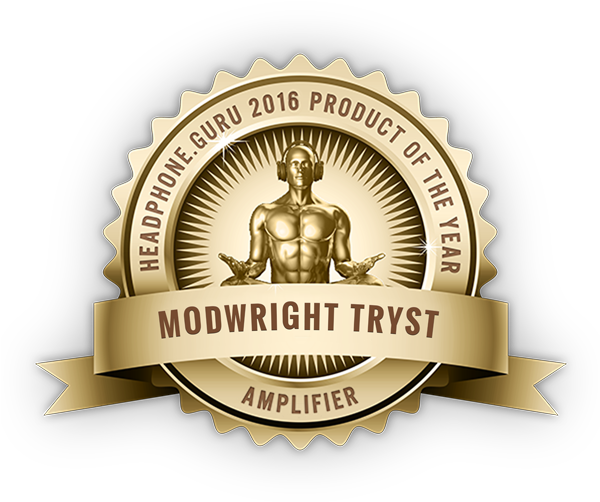 2016 Headphone Amp of the Year: The Modwright Tryst Tube Headphone Amplifier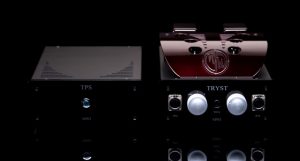 The ModWright Tryst is a collaboration between Dan Wright of ModWright and Damon Coffman from Coffman Labs. The Tryst uses a pair of 6922's and a quad of 12B4's to deliver a solid 3 Watts into 18 Ohms from its exceptionally stylish case. The amp has 1/8″, 1/4″ and four pin balanced headphone jacks allowing for virtually any headphone to be used. An external power supply is connected with a custom WyWires umbilical. The sound is open and engaging bringing out a sweet tube essence without it being overly "Tubey". In fact, the amp is very fast and it delivers a crisp and accurate presentation, a result many tube amps are unable to produce. The separation of the amp and power supply makes it a very quiet amp with more than ample power to drive you favorite headphones to their best sound.
$3,000 – Eric Neff –
---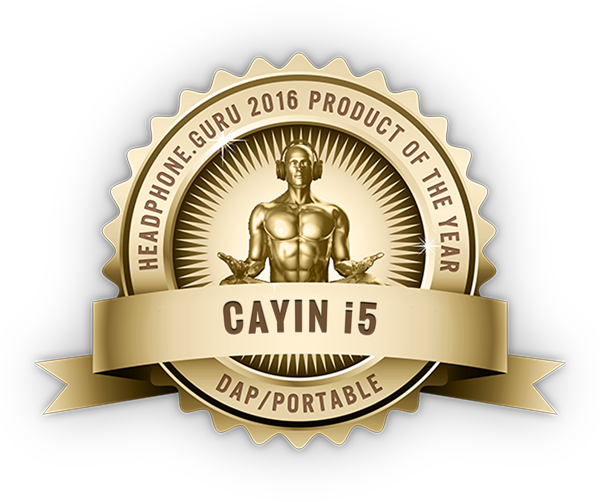 2016 DAP of the Year: Cayin i5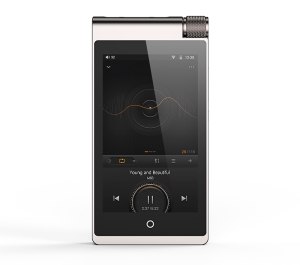 With portable audio reaching epic prices it is astounding to see a low cost DAP that does everything so well. Employing the same DAC chip as some of the most expensive offerings, the Cayin i5 is able to decode almost every file format in current use including SACD ISO files, while its three separate amplification stages give it enough power to drive almost any headphone (the strongest portable device I have heard). Wifi capability and Android 4.4 mean full streaming audio support for those who can't fit their whole collection on a single 200GB Micro SD Card and a simple elegant touch screen GUI makes for a user friendly experience. Need a portable USB DAC, look no further or the Cayin i5 can also act as source via dedicated line out, SPDIF or USB C. And none of this comes at a cost to build quality, looking sexy and stylish in its Aluminum and Carbon Fiber chassis. The Cayin i5 is plainly the best value in a DAP wining it the 2016 DAP of the Year award.
-Gary Alan Barker
$499
http://en.cayin.cn/products_info?itemid=87
---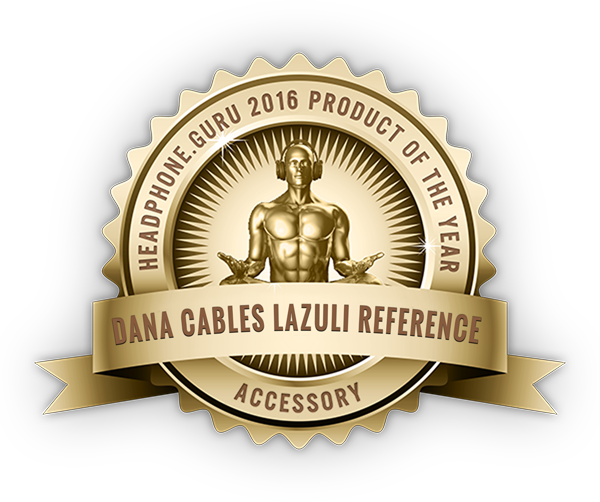 2016 Accessory of the Year: Dana Cables Lazuli Reference Headphone Cable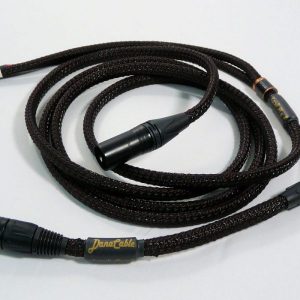 It has long been the mantra of high-end audio that cables are as much an audio component as any other part of your system, and this also applies to headphone cables. More so than any other component, it is the job of the headphone cable to get out of the way and do nothing to the sound, letting the music through and Dana Cables Lazuli Reference Headphone Cables do an exemplary job of this, allowing all the resolution, dynamics and silence to pass through without slowing, congesting, compressing or adding tonal changes to the signal. More so than any other headphone, a reference headphone deserves a reference cable which is why we have made Dana Cables Lazuli Reference Headphone Cables our Accessory of the Year.
-Gary Alan Barker
$1,199.00–$1,399.00
http://danacables.com/product-category/headphone-cables/lazuli-reference/
---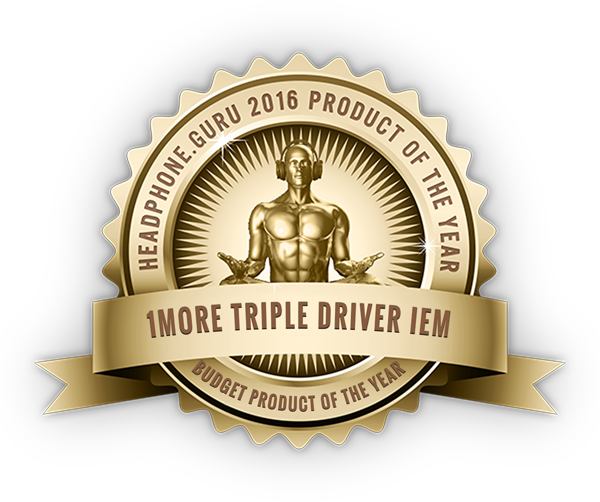 2016 Budget Product of the Year: 1MORE Triple Driver IEM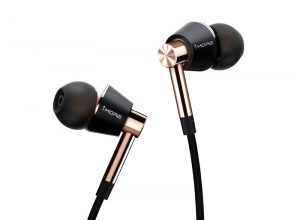 1MORE has redefined what we should expect from a budget IEM, in fact I think they have raised the bar for personal audio, whether it be for sound, build quality or aesthetics. Offering excellent linearity of tonal balance, a palpable soundstage and shocking levels of sub-sonic bass 1MORE has truly hit a home run, so it should be of no surprise that the 1MORE Triple Drive IEMs have merited Headphone.Guru's Budget Product of the Year award.
-Gary Alan Barker
$99.99
---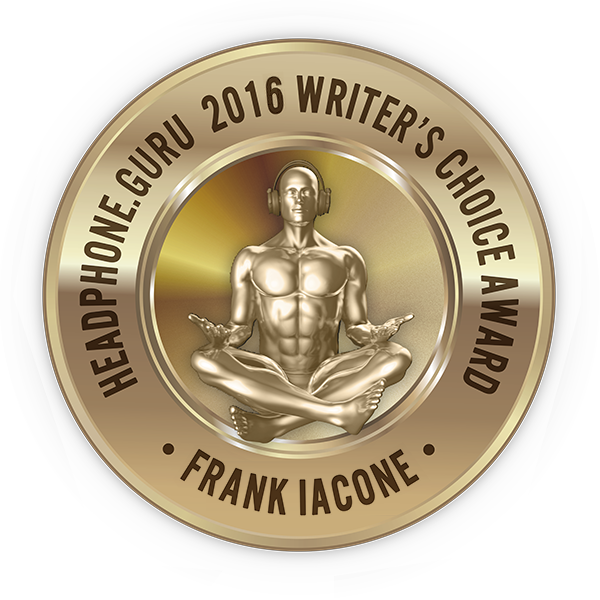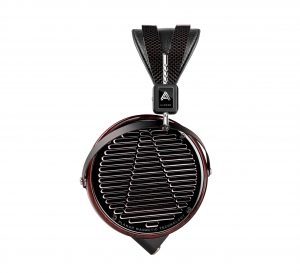 Frank Iacone: Audeze LCD 4 headphones
Audeze LCD 4 headphones were truly inspirational this year. The company continues to push the boundaries in product design. The LCD 4 200 ohm headphones present a transparent and vivid window with a wall of sound. The music from this award winning planar design continues to break new barriers in what is possible and continues to create new benchmarks in planar technology. While the $4000 price of the LCD 4 is at the top of the category for full sized headphones; listening with the Chord DAVE the LCD 4 never disappointed. The music was dynamic and had the best bass reproduction taking us closer to the sound of live music.
$3,995
---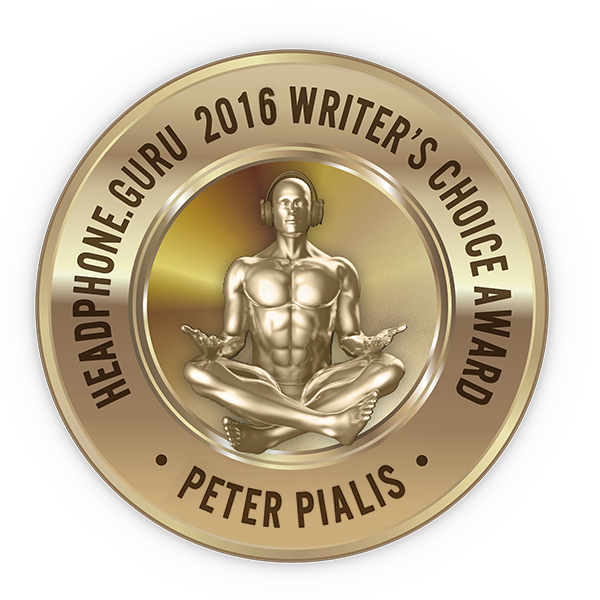 Peter Pialis: Empire Ears Zeus ADEL In-Ear Monitors – Complete Transparency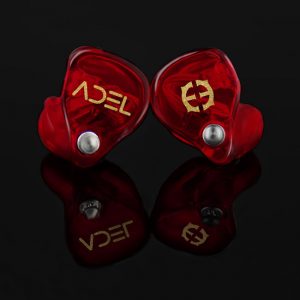 This year there were many amazing new products released that really helped move the bar to higher levels. The Focal Utopias really impressed me and where the first dynamic headphones that really pushed this technology to a level that competed very strongly with the very best orthodynamic and electrostatic headphones on the market. The Audeze LCD-4 new 200 ohm edition took a world class pair of headphones and simply made them better. As well, the folks at HifiMan didn't stop and rest on their laurels with the release of the updated HE-1000 Version 2. Both are simply magical headphones that also continued to move that bar even higher, but being refreshes of already released products, I decided to go with a brand new release to the market in 2016: the Empire Ears Zeus ADEL in-ear monitors. I am currently writing my review for these amazing IEMs and rival the most excellent Focal Utopias for best frequency response I've come across. They are incredibly transparent, natural and true to the source material. If you think you have to give up on sound-staging with IEMs, think again! Congratulations to the good folks at Empire Ears and Asius Technologies for combining their efforts on the Zeus ADEL IEMs…to my ears they are the best in-ear monitors I've experienced!
$2,429.99
http://www.empireears.com/product/zeus-r-adel/
---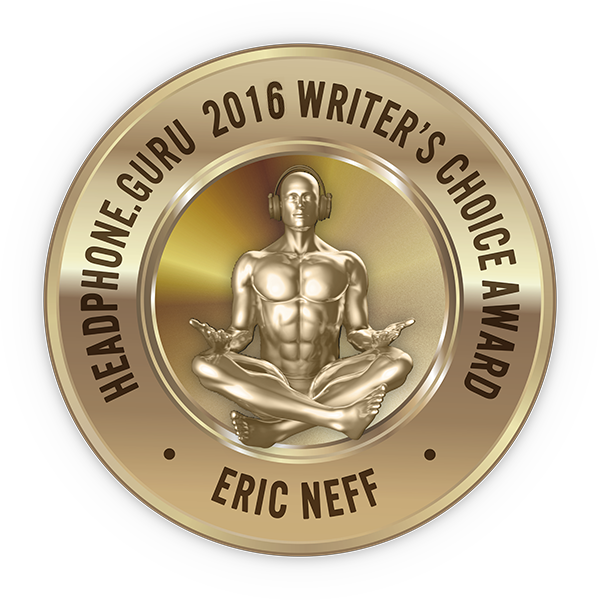 Eric Neff: Jerry Harvey Audio JH16v2 Custom In Ear Monitors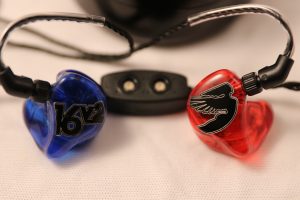 Jerry Harvey Audio's v2 version of their venerable JH16 custom in ear monitor's are technically now in their 3rd generation. Leveraging tech from the JH Audio Siren series, the JH16v2's have added two additional high frequency drivers making them a Quad Low, Dual Mid and Quad High CIEM utilizing a 4th order crossover with JH Audio's patented Freq Phase. The new v2's also sport the new four pin cable with 10dB adjustable bass response. Sound quality has moved into the flagship realm far surpassing it's pervious incarnation. They offer plenty of low end punch as always. The ability to adjust the bass to taste is an exceptional upgrade. The addition of the two extra high balanced armatures to Quad status brings the upper frequencies a sweetness that soars. Midrange is inviting and the whole makes it hard to take them out of your ears. A triumph in CIEM musicality.
$1499.00
---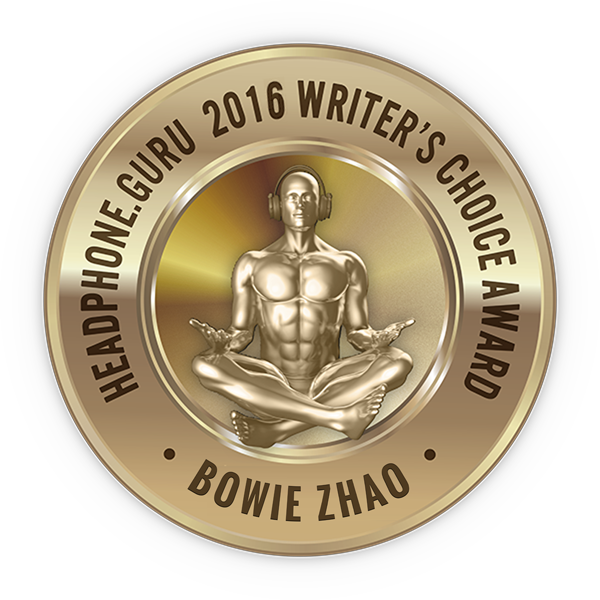 Bowie Zhao: Puro Sound Labs IEM-200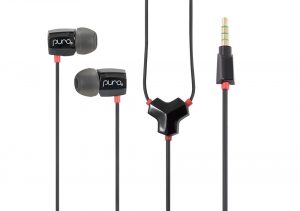 The Puro Sound Labs IEM-200 impresses in sound and is socially responsible with Puro's philanthropic cause . This budget earphone has rock solid midrange and a plethora of bass making it suitable for just about anything you throw at it. I found it to be one of the best sounding earphones in the price range and at $29, it can't be beat
$29.99
---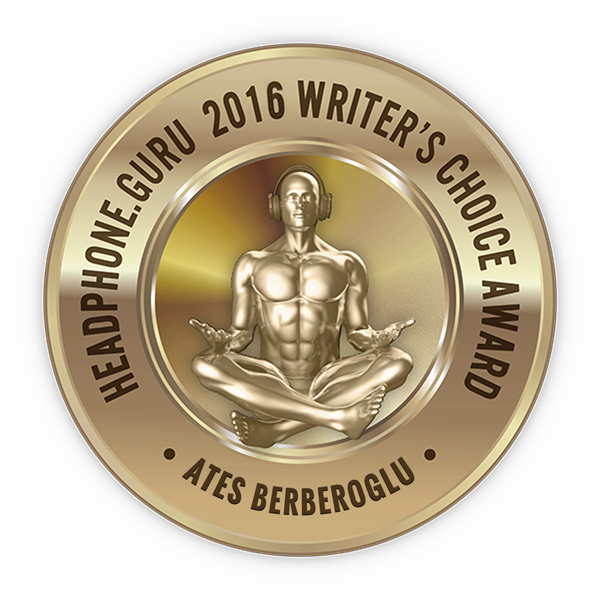 Ates Berberoglu: Westone ES60 Earphones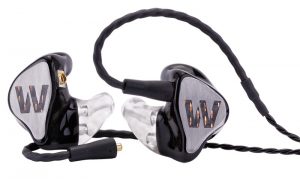 Westone is one of the most famous and skillful in ear monitor makers in the audiophile world. A while ago, they have released a new flagship called ES60 that can be considered as a successor of famous ES5. Westone ES60 has six balanced armature drivers and a three-way passive crossover system. Westone offers some cool design options such as a main body in precious metals as well as wooden and granite faceplates. We can use an online optimization tool in the Westone website to create and finalize our monitor's look.
Despite some of its rivals use more drivers to produce sound, ES60 easily competes against them and offers an impressive performance consisting of an excellent imaging. In addition, ES60 maintains a great fit and comfort that allows owners to have long listening sessions. Some may find its note reproduction slightly thin, but ES60 provides a high level of resolution and impressive lower harmonics. In sum, this monitor is great enough to have my vote!
$1,299.99
https://www.westone.com/store/music/index.php/custom-series/es-series/es60-earphones.html
---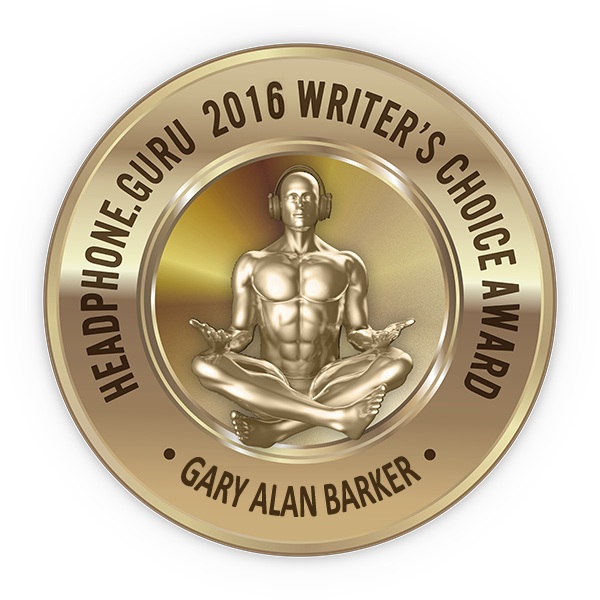 Gary Alan Barker: ampsandsound Mogwai Single Ended Triode Headphone/Loudspeaker Amplifier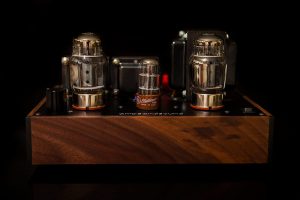 This has been a fantastic year for new Personal Audio products, many of which I have had the honor of reviewing. While a lot of those products deserve special honor, the one that stands out most in my mind is the ampsandsound Mogwai. An old school design with a true audiophile sound that brings out the best in both source and headphone rather than trying to hide them behind rose tinted glasses, the Mogwai is extremely linear, with great dynamics as well as amazing detail and clarity, lending the music a wide and deep soundstage with pin point imaging, all the while presenting a magical honeyed mid range, everything you would want in a tube amp.
$1,850
http://ampsandsound.com/products/headphone-amps/mogwai/
---