2015 was a very special year for personal audio. Not only did we see and hear some extraordinary gear come our way, we also celebrated Headphone.Guru's second year of publication!
As our industry continues to grow, we hope to thrive with it, and will continue to report on the very best personal audio gear in the world. We hope that you will join us on this journey.
In the meantime, let us celebrate the gear that has brought us joy this year, as we present Headphone.Guru's Products of the Year (and Writers' Choice Awards)!
---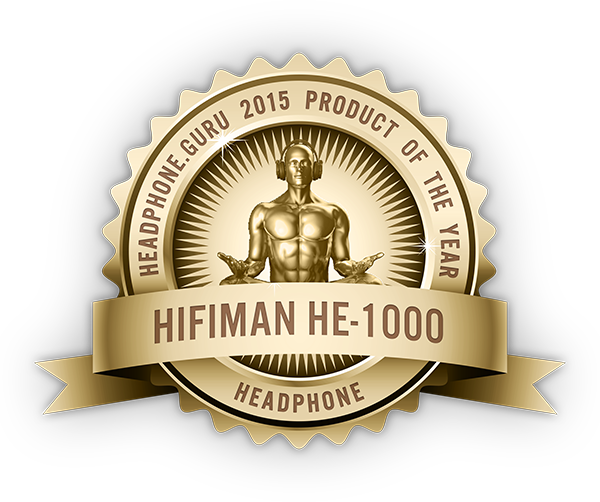 2015 Headphone of the Year: HiFiMAN HE-1000 Full-Size Planar Magnetic Headphone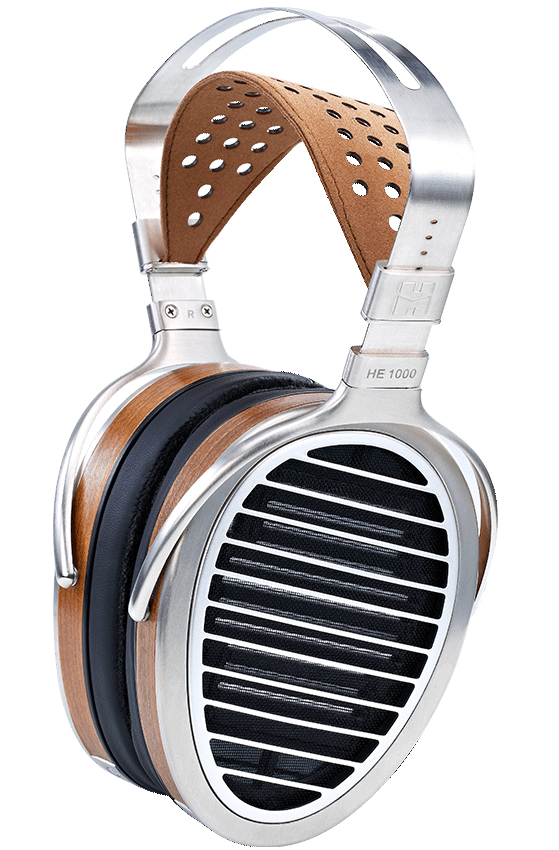 The HE-1000 took the market by storm. Offering a new level of sound staging previously unavailable in any planar headphone. The HE-1000 has a magical midrange making vocal recordings a startling listening experience.
The treble is pristine and bass is tuneful and has excellent definition and texture. What makes it so special is it ability to give the listener an out of your head experience. The striking design is beautiful to look at and most comfortable to wear for extended listening sessions. Fang Bian's design while not inexpensive offers the listener non compromised reference quality sound rarely found in any headphone. The HE-1000 earns our Product of the Year for best full size headphone for 2015.
-Frank Iacone
$2,999
http://hifiman.com/he1000/index.asp
---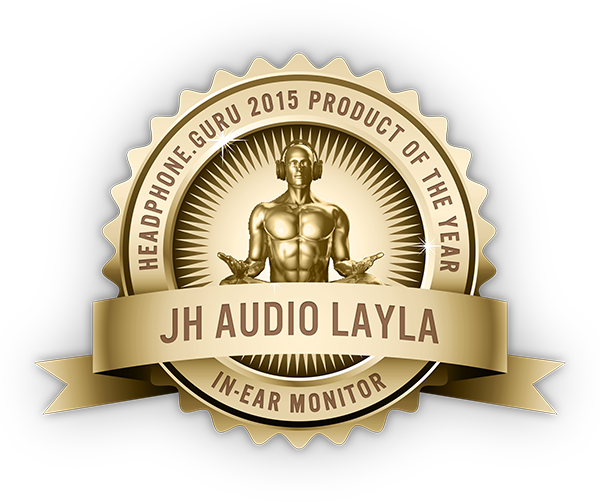 2015 IEM of the Year: JH Audio Layla Universal In Ear Monitor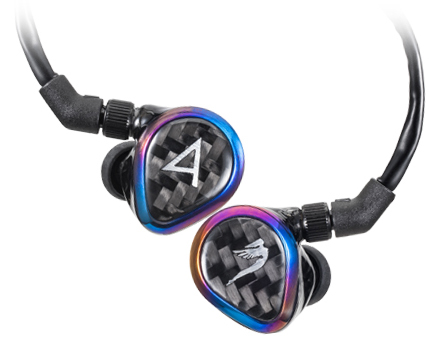 The Layla's unique design makes this an easy choice for IEM of the year. The soundstage is the best of any in-ear monitor currently produced with a midrange that really sounds articulate and crisp. The Layla is adjustable so that the user can tailor the sound to their individual musical preferences. The bass is tight and extended with a treble that always sounds crisp and articulate. No matter what genre is being played the Layla is able to deliver a stellar performance with speed and finesse. The music comes to life and the Layla never leaves anything out of the performance. The tonality is accurate and musicality is what the Layla is all about. Jerry Harvey Audio hit a home run with this design. Whether you're a casual listener or a music enthusiast the Layla delivers everything and competes with many top-tier full-range open headphones.
-Frank Iacone
$2,499
http://www.astellnkern.com/eng/htm/accessory/layla.asp
---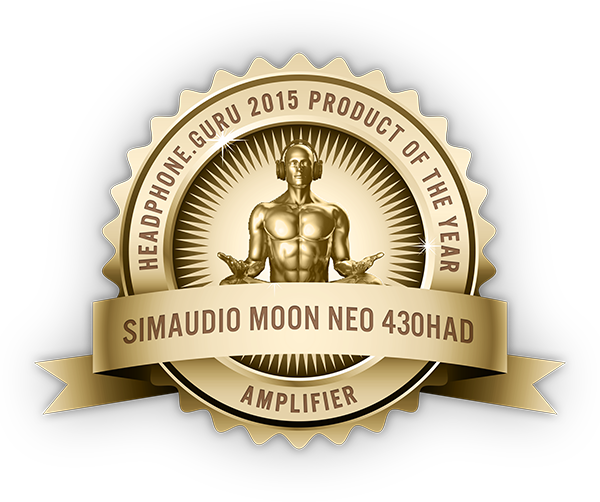 2015 Amplifier of the Year: Simaudio MOON Neo 430HAD Headphone Amplifier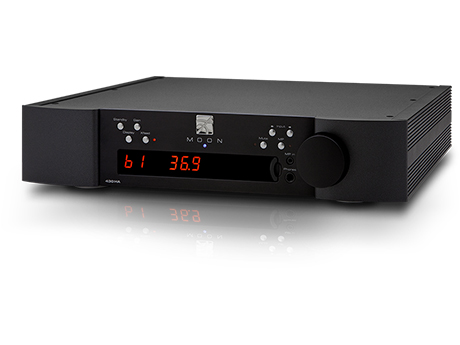 Last year was a stellar year for new headphone amps. For us one stood tall among the rest. The MOON Neo 430HA (D for on-board DAC included) took on all comers and remained undefeated. The 430HAD offered the power to drive any headphone; the flexibility to accept Single ended and balanced (3 or 4 pin!) an incredibly overbuilt power supply for ultra low noise floor and the most precise volume control in the market. The 430HAD's build quality is exemplary. It can also be used as a two-channel pre-amp of high-end caliber quality. This is a unit you will have for years or probably forever. Bravo Simaudio!
-Eric Neff
$4,300
http://www.simaudio.com/en/product/37-headphone-amplifier.html
---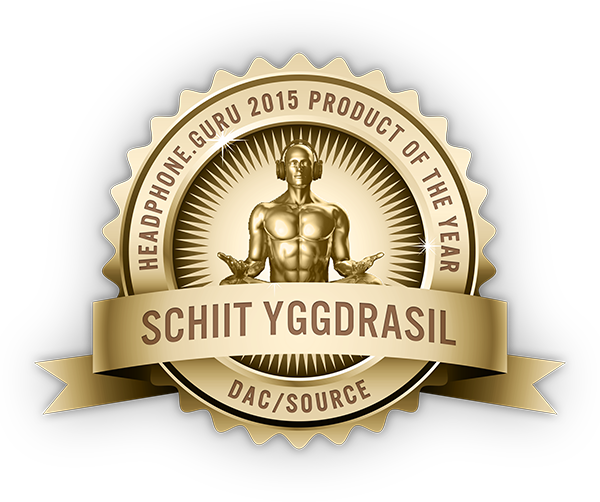 2015 DAC of the Year: Schiit Audio Yggdrasil Digital-to-Analog Converter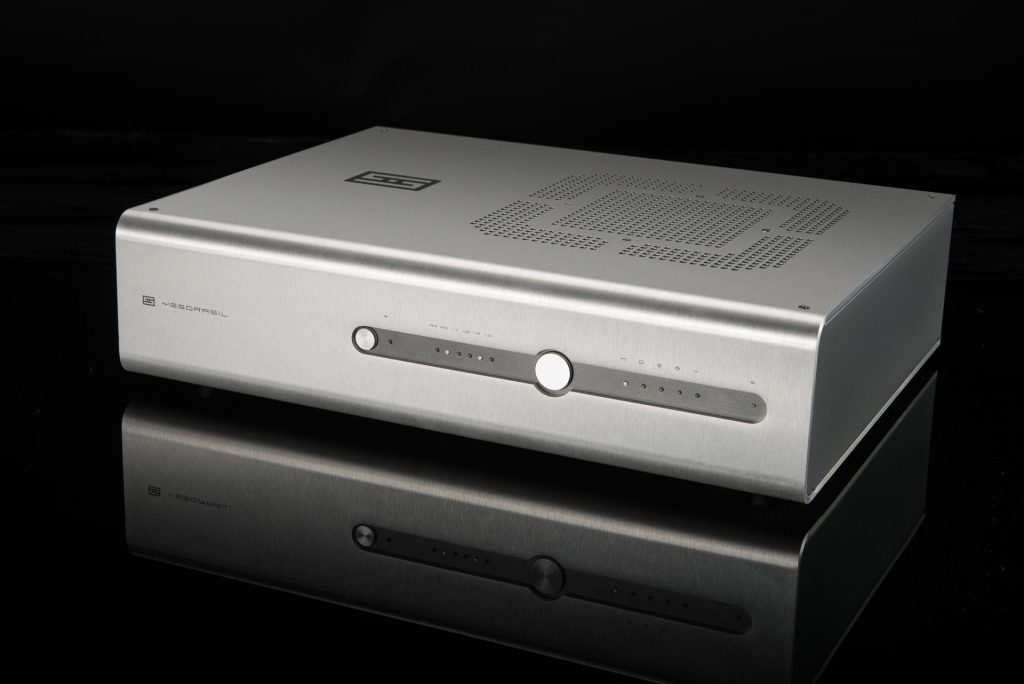 Usually giving product of the year is one of the toughest decisions you can make as a reviewer. However this year was very different. The Schiit audio Yggdrasil has revolutionised my listening experience. This DAC was such a massive improvement over anything I had heard previously. I am still discovering hidden gems in my discography even months after purchase. Very few products can have this type of effect on the listener. Even at close to 2.5k I consider this one of the best bang for buck deals on the market. I am very proud to say that I own a Schiit Yggdrasil.
-Paddy Carroll
$2,299
http://schiit.com/products/yggdrasil
---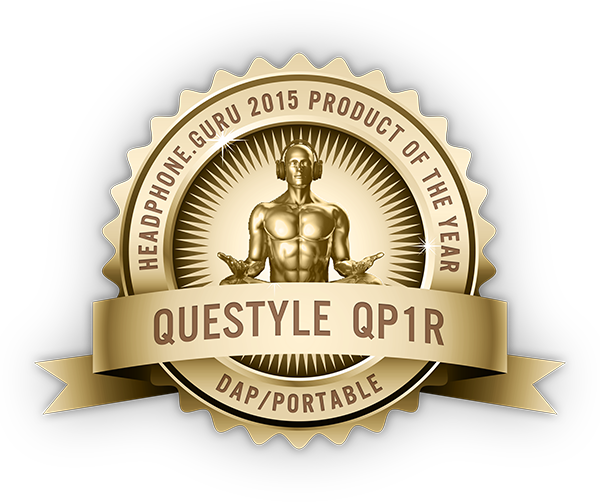 2015 DAP of the Year: Questyle Audio QP1R Digital Audio Player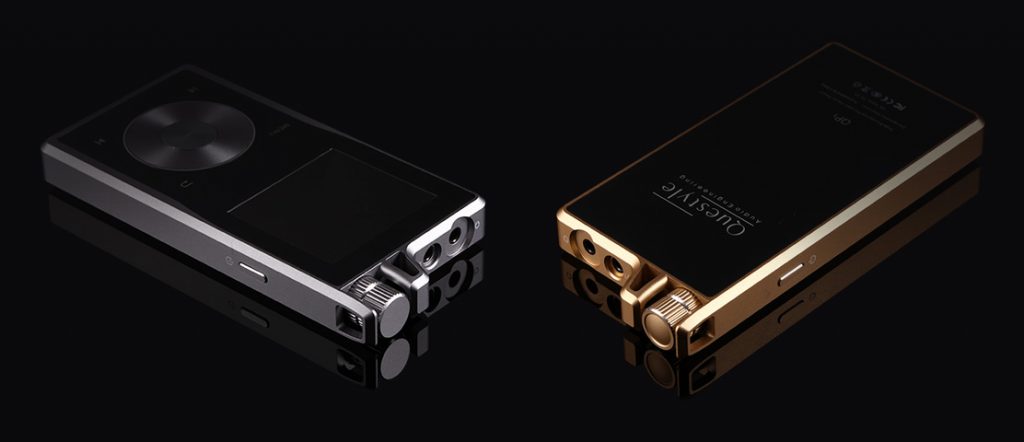 Build quality at iPhone level, Check! More storage capacity than the high-end rival, Check! The same TOTL DAC Chip as the high-end rival, Check! Full Class A Current Mode amplification, Check and Mate! The QP1R not only brought the high-end specs and best of class sound quality, it did it with the best price/performance ratio in the high-end DAP marketplace by staying under a grand! Questyle put all their costs toward the best audio possible and added an iPod wheel touch of retro styling to a fantastic portable unit and that makes it our portable audio player of the year!
-Eric Neff
$899
http://www.questyleaudio.com/product-qp1
---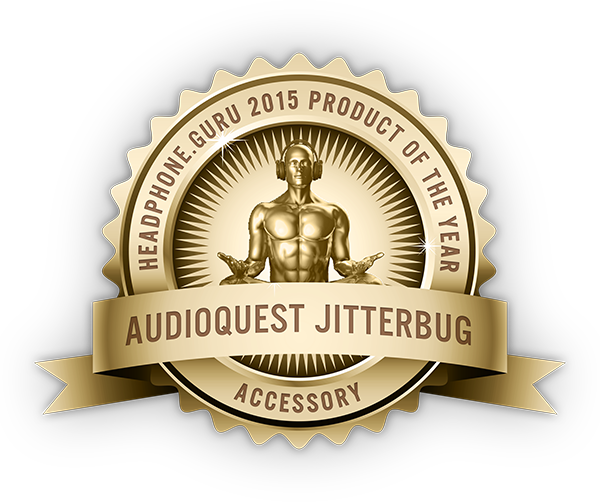 2015 Accessory of the Year: AudioQuest JitterBug USB Data & Power Noise Filter
Holy $#!% these things actually work! Please remember what I just said there, because the last line of this commentary is going to blow your mind.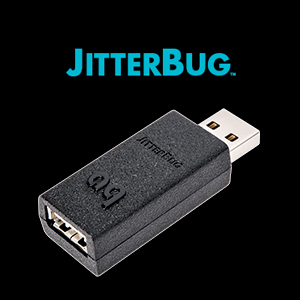 I'll be honest, I didn't expect much from a passive USB noise filter like the JitterBug. So as you can imagine, I wasn't prepared for the tighter and more focused bass it delivered, particularly with kick drums and bass lines. Nor did I expect less splashiness in the upper mids and highs as the JitterBug rendered cymbals and hats with greater precision. And of course, I had no idea that vocals would move more forward and take on a greater sense of presence. I also felt that there was a slight expansion in soundstage to accompany all this tighter imaging, but that's icing on the cake.
In speaking with Stephen Mejias, he mentions that AudioQuest suggests plugging in a second JitterBug to achieve even more improvement over a single JitterBug… though he suggests that I do so in parallel on the same bus and NEVER in serial. So I plug in a second JitterBug in parallel (yes, I requested two JitterBug evaluation units in order to put that claim to the test) and guess what? Not much happened. I didn't really hear a noticeable improvement over a single JitterBug. However, because I like to live moderately dangerously, particularly in situations where there is very little risk of any real danger, I decided to try two JitterBugs in serial! "No Warren, don't be a hero!" Too late.
Two JitterBugs in serial sounds fantastic – like someone just poured awesome sauce on my audio gear! Simply put, it was more of everything that I had experienced with only one JitterBug in the signal chain, especially with respect to staging, but also terms of better extension at both ends of the frequency range. But true astonishment came when I removed both JitterBugs after gathering my impressions. Everything went back to how it was before… and everything sounded thicker, more compressed, bloated bass, smeared and more diffuse treble. It was God awful.
I'm now happy to report that the AudioQuest JitterBug delivers the goods, while being absurdly affordable to boot. Verdict? It makes music sound better, it's from AudioQuest, and it's under $50!
-Warren Chi
$49.99
http://www.audioquest.com/jitterbug/jitterbug
---
Of course, as is sometimes the case, even family members disagree. And Headphone.Guru – like any family – is no different. To honor each Guru's voice and opinion, as well as to bring recognition to notable gear that is every bit as worthy, we present to you our Writers' Choice Awards.
---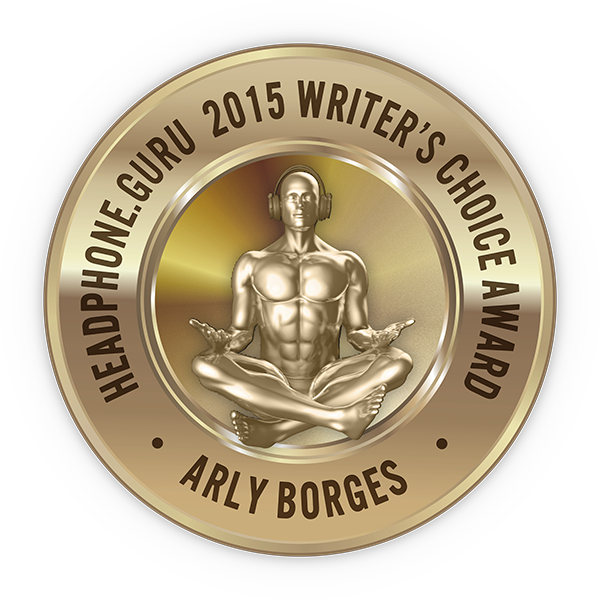 Arly Borges: Cavalli Audio's Liquid Carbon Headphone Amplifier
This year was another incredible year for personal audio as the various segments of the market continued to expand at break-neck speeds. We saw a lot, and I mean a lot, of great new headphones hit the market, Audeze, MrSpeakers, I'm looking in both your directions. Alongside the headphone onslaught we also saw the DAP, DAC, and amp segments offer up their own gems. Overall, it was a year of wonderful excess.
For me, out of everything I was lucky enough to own and review, I have to tip my hat off to Dr. Alex Cavalli and his beast of an amp, the pint-sized Liquid Carbon. Dr Alex Cavalli has always been known to create some exceptional gear and the Carbon is no exception. The Liquid Carbon was a limited run amp, only 500 units were manufactured, and was designed not only to sound spectacular but also as a way of saying thank you to the Head-Fi community which has supported Cavalli Audio throughout the years. Very aggressively priced, I was floored at how this little amp was able to drive anything (and I threw quite a few top tier headphones at it) with both authority and finesse. I was so impressed I couldn't help but immediately order my own unit.
Many thanks to Dr Cavalli: somehow you've discovered how to hide a giant beast of an amp inside the enclosure of the Liquid Carbon. To those who didn't jump on the opportunity and order the Carbon when it first went live, you've missed out.
$599
http://www.cavalliaudio.com/index.php?p=product_details&pId=11
---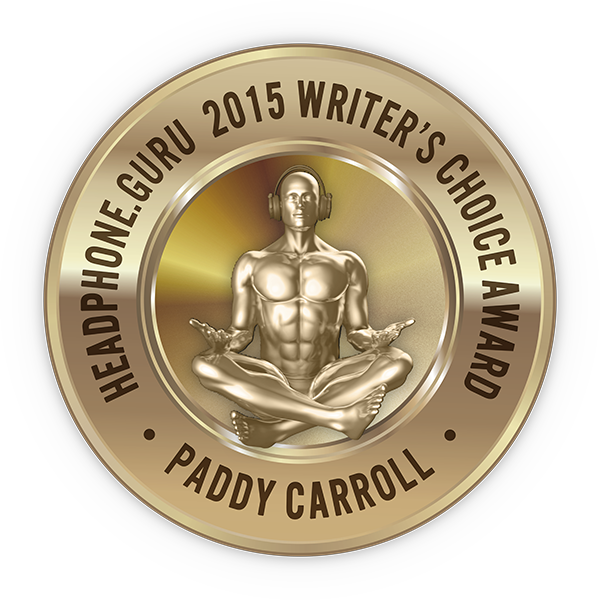 Paddy Carroll: RHA's T20 Universal In-Ear Monitor
My experience with the RHA T20 this year was a memorable one. The team at Reid Heath Acoustics have managed to create an in ear monitor from stainless steel that I believe surpasses anything in its price category. This virtually indestructible metal earphone delivers brilliant sound in the home or on the go. It has become my constant companion and will remain a major highlight of 2015.
$239.95
http://www.rha-audio.com/us/headphones/t20.html
---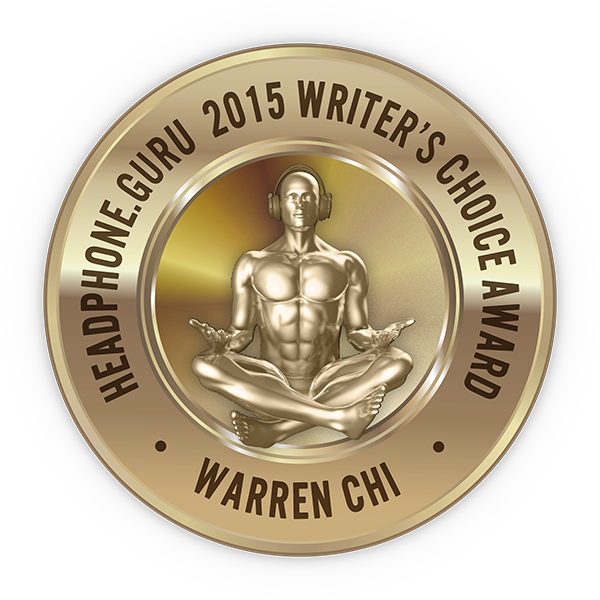 Warren Chi: MrSpeakers's ETHER Series of Full-Sized Headphones
It's the closest thing we have to a fairytale: a community member (and T50RP modder) builds up a successful business around said mods, improving and innovating all along the way, before finally transitioning to a completely original product of his own, and hitting a grand slam on his very first at-bat. I am, of course, referring to Dan Clark of MrSpeakers, and his new ETHER and ETHER C headphones. Together, they are two sides of the same coin, with an extremely well-tempered neutrality and uncanny balance, while each retaining their own unique rendition of the ETHER sound signature. Whether you favor the more natural and musical open-backed ETHER, or the analytical precision of the ETHERC, you're still getting a world-class headphone that offers unparalleled comfort to boot. As such, I hereby award my Headphone.Guru Writer's Choice Award to the entire ETHER series. Bravo!
$1,499
https://mrspeakers.com/ether/
---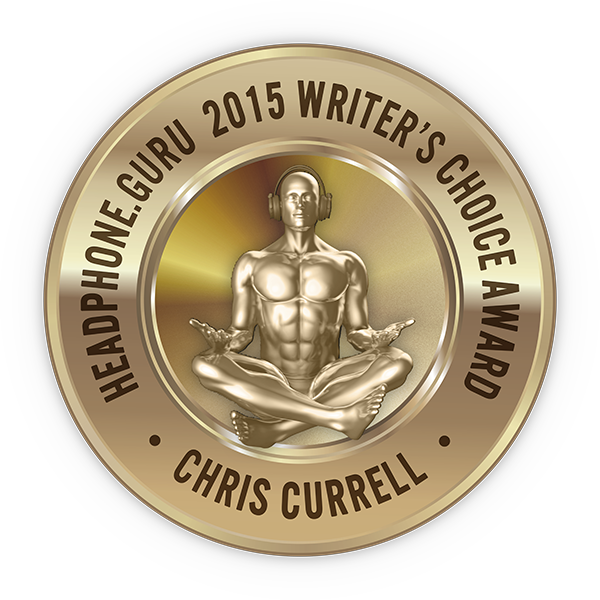 Chris Currell: HiFiMAN's HE-1000 Full-Size Planar Magnetic Headphone
It was tough for me to decide what my writer's choice would be, but after much deliberation I have to say that the HiFiMAN HE-1000 headphone is my overall pick. This headphone is simply amazing! I was very impressed with it's pin-point spatial resolution and accurate sound reproduction! I have to say that each year, it becomes more difficult to make these choices because all manufacturers are making better and better products. Thank you all for your great work!
$2,999
http://hifiman.com/he1000/index.asp
---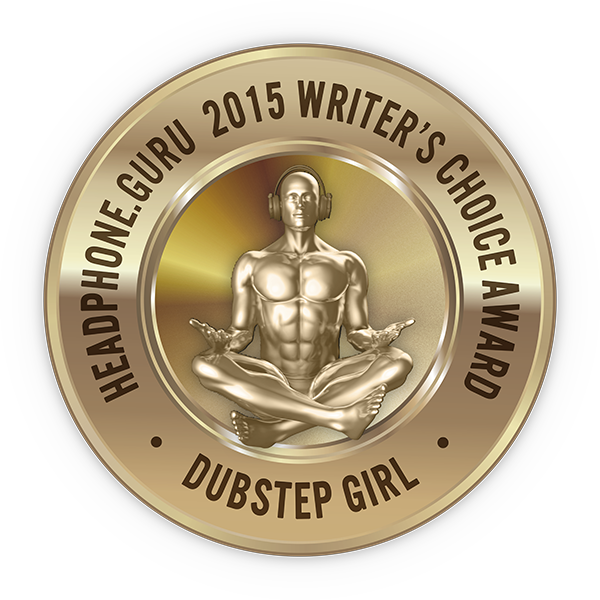 Dubstep Girl: Chord Electronics's Mojo DAC/Amp
Based on the highly regarded Chord Hugo, the Mojo is Chord Electronic's latest amp/DAC combo and at $599, sounds almost too good to be true. The Mojo offers most of the Hugo's performance and features the same advanced FPGA technology in its DAC chip, which allows it to handle pretty much any digital file up to 32-bit/768kHz PCM and DSD 512! The solid-state headphone amplifier has enough power to effortlessly drive full-size headphones like the Sennheiser HD 800 to their full potential as well as the refinement and low-noise floor needed for sensitive IEMs like my Noble 6C. The sound signature is neutral and balanced, with enough detail retrieval and transparency to compete with much more costly full-size amp/DAC systems. The Mojo is small enough to fit in my pocket, has enough battery life to last an entire day of work, and delivers the same hi-fi experience that not too long ago, would have cost me thousands more. The Mojo is almost perfect, offering tremendous value for the money and almost none of the shortcomings typically found in such a tiny form-factor. The future of portable high-res is here, the Chord Mojo receives my highest recommendation for product of the year and is my writer's choice for 2015!
£399.00
http://www.chordelectronics.co.uk/mojo/
---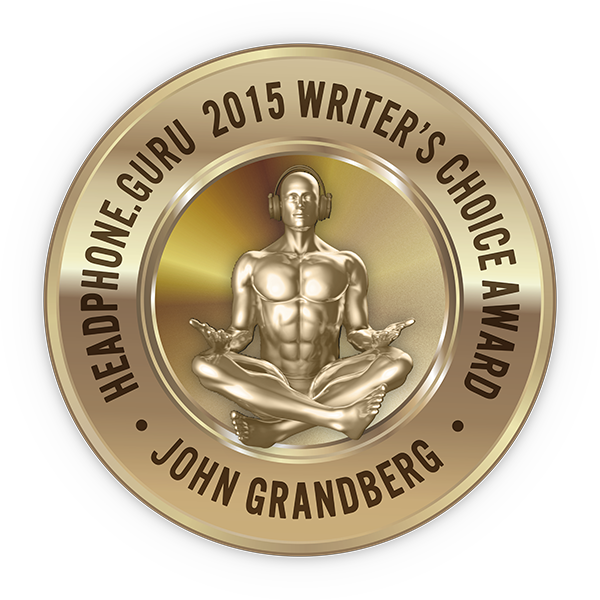 John Grandberg: EXOGAL's Comet DAC
The Exogal Comet DAC has received (what appears to be) universal acclaim – including my own from earlier this yearheadphone.guru/exogal-comet-a-compact-reference/. As a DAC, the Comet is among the very best I've ever encountered at any price. The integrated headphone amp can sound great as well but requires extra care. It isn't really up to the task of driving difficult headphones, and the output impedance is a bit higher than I'd like. But no matter. The DAC aspect alone is worth the price of admission, and then some. Add the upgraded power supply (a $500 option) and it moves even higher up the food chain. It's really hard to believe this little device can stand up to my big Esoteric which costs significantly more. But compete it does – and it handily wins that battle. If you insist on dropping five figures on a DAC, don't let me stop you… but if you want a reference device with a relatively sane price tag, get yourself a Comet to audition, pronto. You'll be glad you did.
$2,500
http://www.exogal.com/index.php/products/comet-dac
---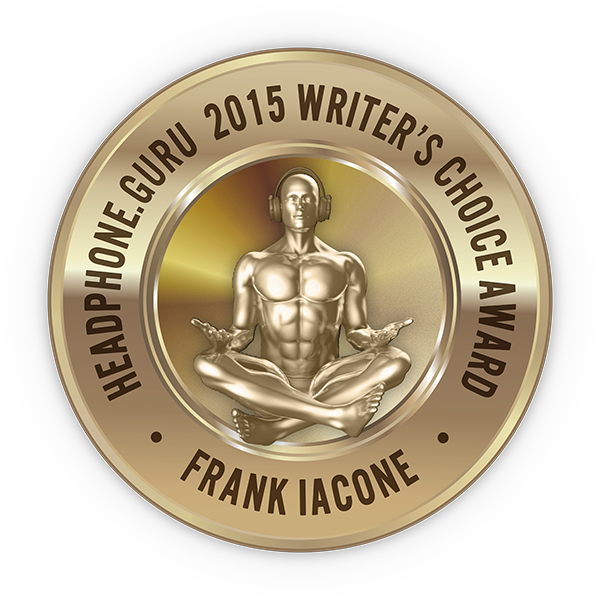 Frank Iacone: Oppo Digital's PM-3 Closed-Back Planar Magnetic Headphones
The Oppo PM-3 portable planar headphone is my choice for the coveted writers choice for 2015. The PM-3 is easy to drive, has a liquid presentation, and is comfortable to wear and use. Whether it is with a digital portable player or a full-range system it delivers a liquid midrange with thunderous bass and pristine upper frequency magic. It's small enough to transport and delivers big sound from an easy-to-carry headphone. The little wonder that could.
$399.00
https://www.oppodigital.com/headphones-pm-3/
---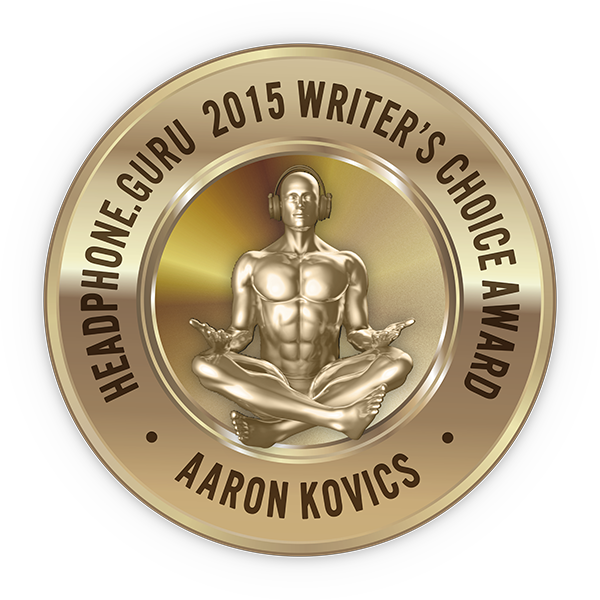 Aaron Kovics: ENIGMAcoustics's Dharma D1000
The Dharma D1000 meets or exceeds most of my headphone needs with all of my favorite genres of music. Its extremely clean top end, luscious and satiating midrange, paired with its visceral lower-frequency reproduction, make it an audiophile's natural choice for listening to premium hi-res performances that were well recorded, illustrating ENIGMAcoustics' attention to detail and the Dharma's exceptional sound characteristics. On the opposite side of the coin, it can also be used with an average 256kpbs music file, straight out of your DAP or smartphone. Versatility is Dharma's middle name. If I had to pick only one headphone to take to a desert island, it would definitely be the Dharma D1000. I say this while taking into consideration its spacious soundstage, top to bottom dynamic range, brawny build quality, extreme comfort, ease of use with all sources, and a very well-positioned price point.
$1190
http://www.enigmacoustics.com/prod-in-finale.asp?idno=97
---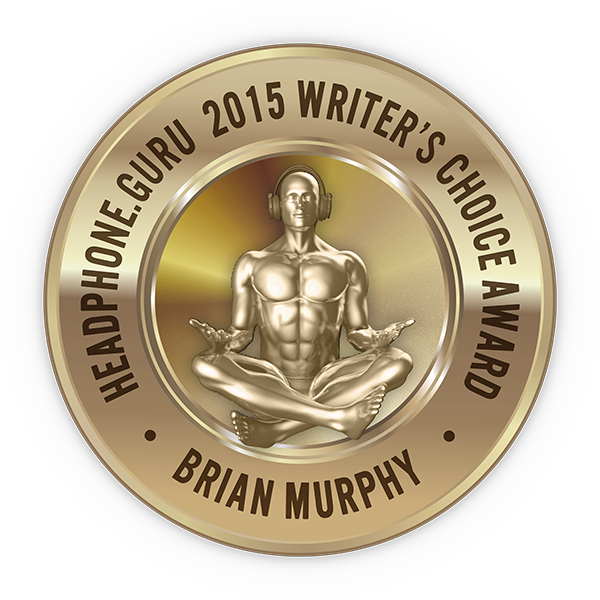 Brian Murphy: ALO Audio's Continental Dual Mono Portable Tube Amp
I'm awarding the ALO Audio Continental Dual Mono with my 2015 Writer's Choice Award. It's a portable tube amplifier and DAC system that could easily replace a desktop all-in-one combo. Its combination of smooth treble, rich velvety mids, and punchy lows makes for an exceptional pairing with my MrSpeakers Ether headphone. It's reasonably small and lightweight, making it an excellent traveling companion for any road warrior. The CDM's affinity for tube rolling is the proverbial icing on the cake. I use the CDM on a regular basis and it never fails to draw a smile on my face, and that's why it is the recipient my Writer's Choice Award for 2015.
$1,495
http://www.aloaudio.com/amplifiers/continental-dual-mono
---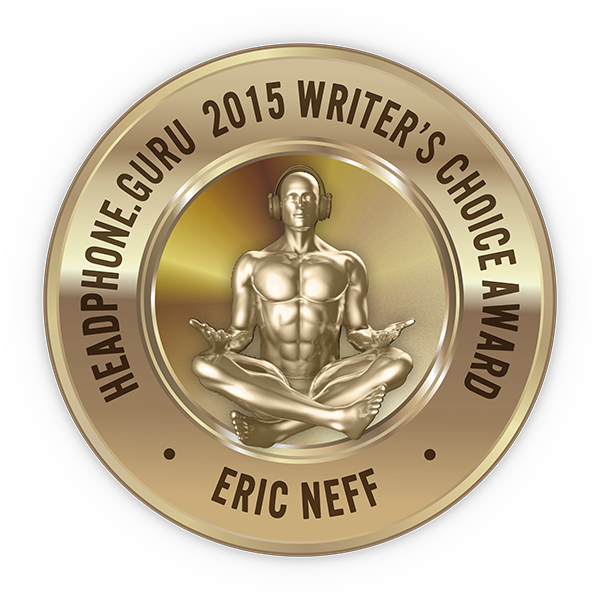 Eric Neff: Noble Audio's K10 Custom In-Ear Monitor
My writer's choice award goes to the Noble Audio K10 Custom In-Ear Monitor. CIEM technology has been advancing quickly, but thus far the K10 has claimed (and held) the state of the art to my ears. Solid lows, gorgeous mid's and highs that shimmer off to infinity are just part of the package. Noble's incredibly creative use of materials and their ability to make the extraordinary Wizard (John Moulton) designed shells takes them to another level. And the service from Brannan Mason is top notch. They are my go to in-ears when I want to spend some alone time with my music. Well Done Noble Audio!
Starting at $1599
http://nobleaudio.com/en/shop/custom/order-acrylic/kaiser-10/
---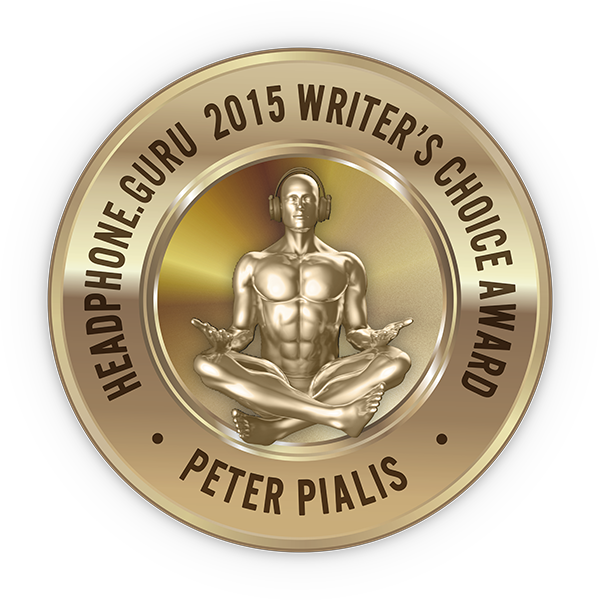 Peter Pialis: Audeze's LCD-4 Full-Size Planar Magnetic Headphone
Well, it was one heck of a year. Trying to pick my "Writer's Choice" award came down to three new incredibly impressive products: the LCD-4 headphones by Audeze, the DAC/Amplifier Chord Hugo TT and the Hifiman HE1000s. All three could very easily have been my choice, but in the end I had to pick one. As difficult a decision that it was, I decided to go with Audeze's LCD-4 headphones. I've been a big fan of their headphones since the LCD-2s were released many years ago, but the LCD-4s have truly taken their products to the absolute pinnacle of headphone audio and for that, they get my vote. They are incredibly natural and detailed headphones with an amazing ability to portray a very realistic soundstage. Their build quality and choice of materials pushes for the very best I've seen on any pair of headphones. While not cheap, if you are looking for the one of only a very select pair of headphones at the apex of personal audio, look no further than the LCD-4s!
$3,995
https://www.audeze.com/products/lcd-collection/lcd-4
---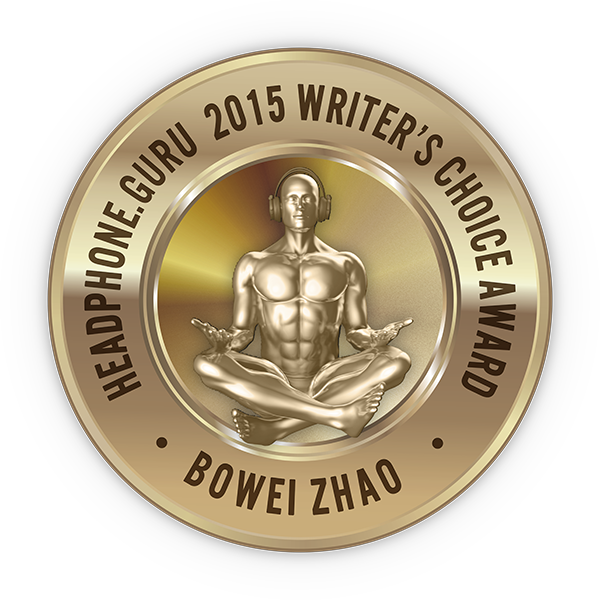 Bowei Zhao: HiFiMAN's HE-400S Full-Size Planar Magnetic Headphone
The HiFiMAN HE-400S is my choice headphone for 2015. It's quite possibly one of the best budget flagship you can buy one the market at the moment in my opinion. The AKG Q701 has held the title of the headphone everyone on a budget should buy for a few years now.
The introduction of the HE-400S wasn't a ground breaking as the HE-1000 and it certainly isn't the best sounding headphone in the world. But the effect it can have on the headphone market at large, most of which are in the sub $300 range, can be astronomical as the HD600, Q701, and former HE-400 has shown. These headphones represent the large group of consumers that prowl Head-Fi and are the end-game for many of those people. The 400S is incredibly balanced and tonally complete with a fantastic bite to its treble range. Couple that with the friendly detachable cable and planar magnetic technology and it isn't hard to see the HE-400S becoming a common recommendation and purchase. Many other headphones in the range can do some specific elements better, but the Hifiman HE-400S, in my book, trumps them by being so good at pretty much everything that making it a recommendation is easy. Move aside HD650, Q701, DT990, and Mad Dogs, I'll need some room to plug the 400S into my amp.