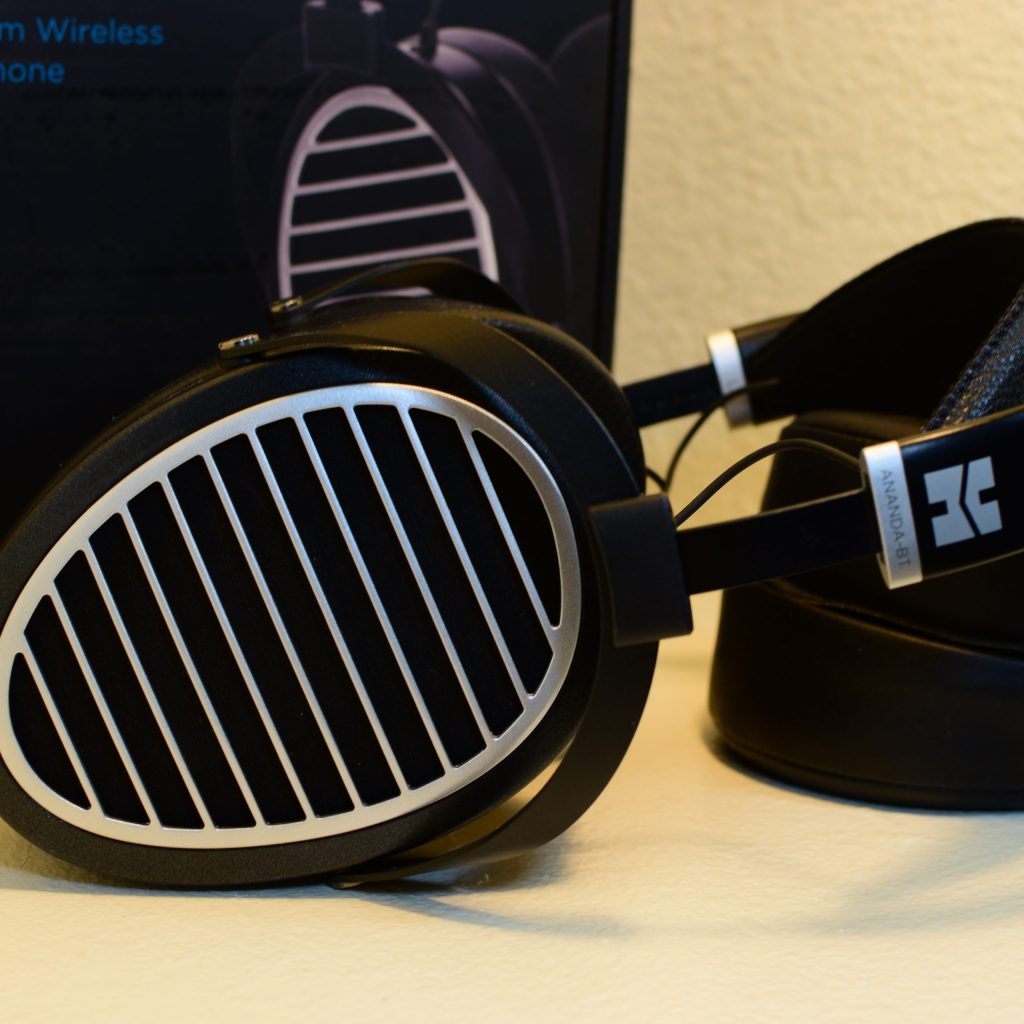 Trends in an industry tend to define an era. Some solidify themselves as standards, whereas others, like wood paneling, are hidden away like a smudge on a record. This idea of defining technologies and features is ever prevalent in the headphone audio industry as well. The late 2010s and early 2020s are being defined by a technology that has been around in consumer use since the 1920s, the radio frequency (RF) spectrum and the power that can be harnessed with it.

Early antennas and low band RF democratized the ability for the masses to attain television programming and AM radio. With decades coming and going, cordless phones, 802.11 Wi-Fi, and cars have all entered this phase. But one industry, enthusiast audio, is holding back. For much of the 2010s, dabbling in the wireless space came and went and often the lesson was that 'it worked, but not well enough'. In essence, the introduction of wireless technology to a product segment is often there to answer a question of "Can it?" For example: "Can I use my car as a worldwide communication platform?" or "Can I surf the web while on my couch?" Consumers wanted comfort and ease and questions were thus posed on whether a product segment can be revolutionized with wireless technology.

However, the answers to these consumer questions were not without questions of their own that arose while producing engineering, questions that needed answers. Throughput, signal integrity, noise, and the need to introduce complete electronic packages to a small headphone were all problems that needed solving. And in 2019, HIFIMAN Electronics stepped up to the plate and put their chips on the table, wireless was here to stay.

The introduction of the TWS-600 signaled HIFIMAN's participation in this sector. As we noted with that true wireless earphone, the price of 'freedom' is something that must be considered when one is cord-cutting. It's not truly free and requires expert engineering within a confined price range within which it must navigate. The TWS-600 left a good impression on us with its great sonic capabilities and wireless range albeit sometimes hampered by earbud synchronization and firmware bugs. However, this was an entry-level priced headphone, and many in the industry saw it as HIFIMAN testing the waters of wireless adoption and consumer acceptability. Regardless, the answer is clear, wireless is a technology HIFIMAN is willing to put their chips into.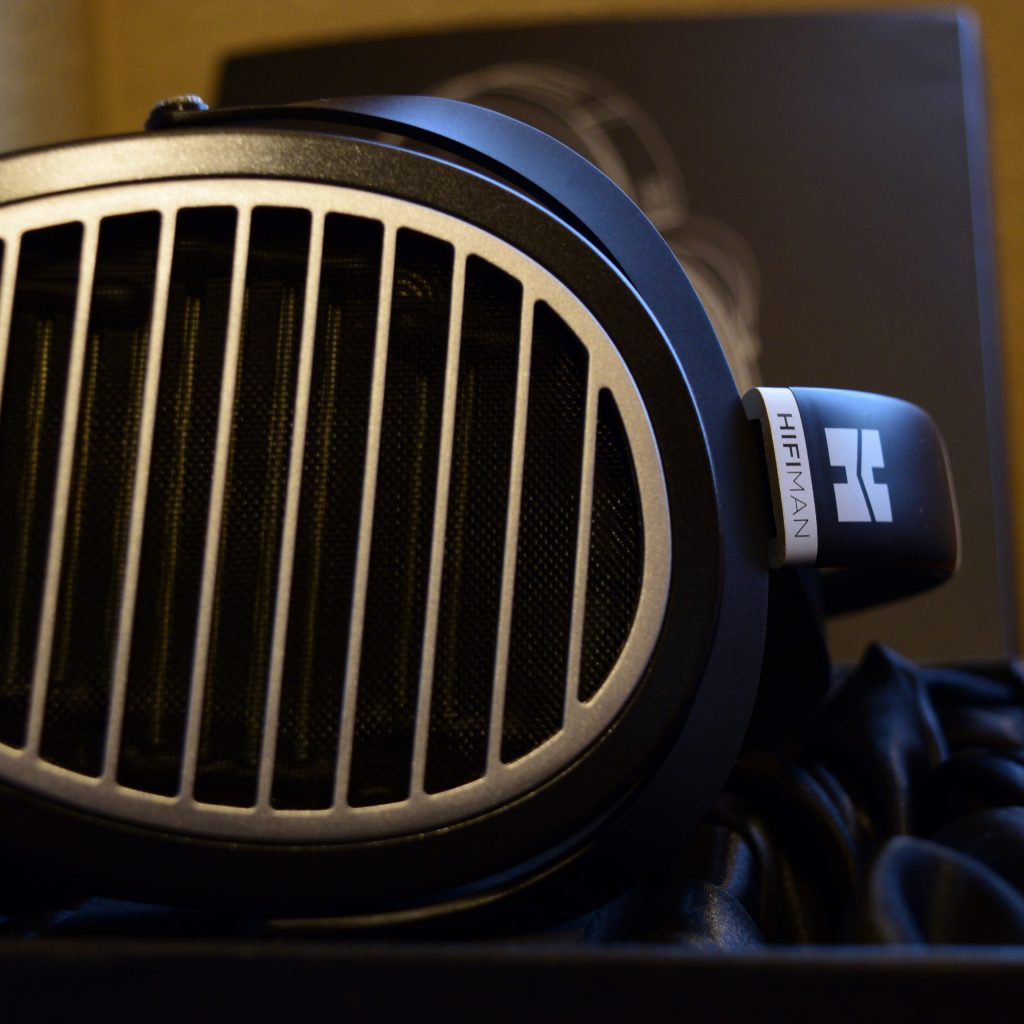 Introducing the HIFIMAN ANANDA-BT, which came into markets in late 2019 with a splash. Dr. Fang-Bian skipped a few models and went straight to one of their most popular planar magnetic headphones, their mid-ranged ANANDA. The wired version of this headphone is a favorite of mine and prominently features the same grill and styling as the upper-end models.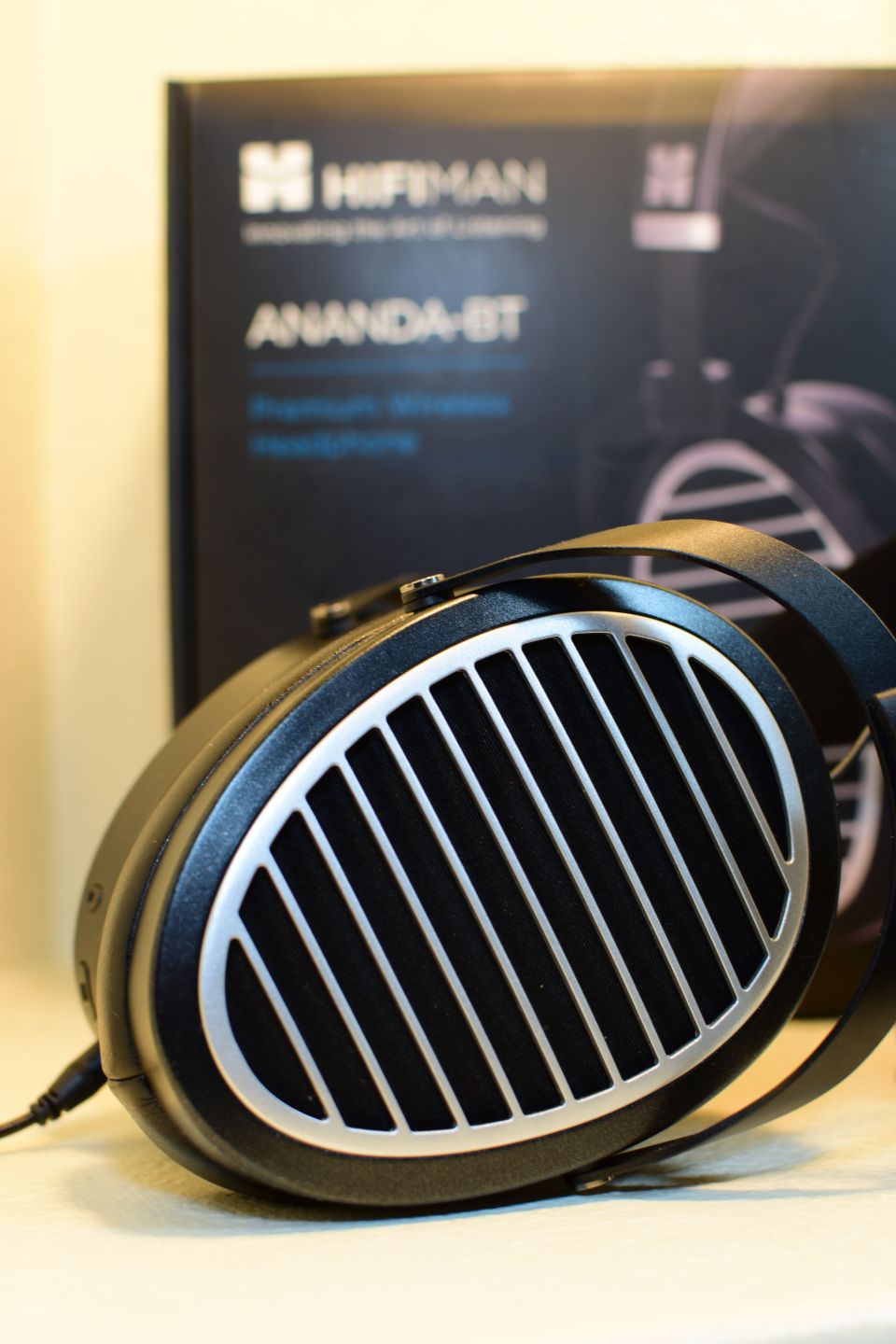 The ANANDA-BT is an integrated wireless solution featuring the original ANANDA (hereon, the original ANANDA is referred to without the BT) sound but with an internal DAC/Amp and Bluetooth chipset. The headphone supports up to 24-Bit/96kHz over Bluetooth and 24-Bit/192kHz over USB-C. Every major codec that is on the market is supported by the headphone and includes SBC (default standard), aptX, aptX HD, LDAC, and HWA. HIFIMAN notes the following additional specifications: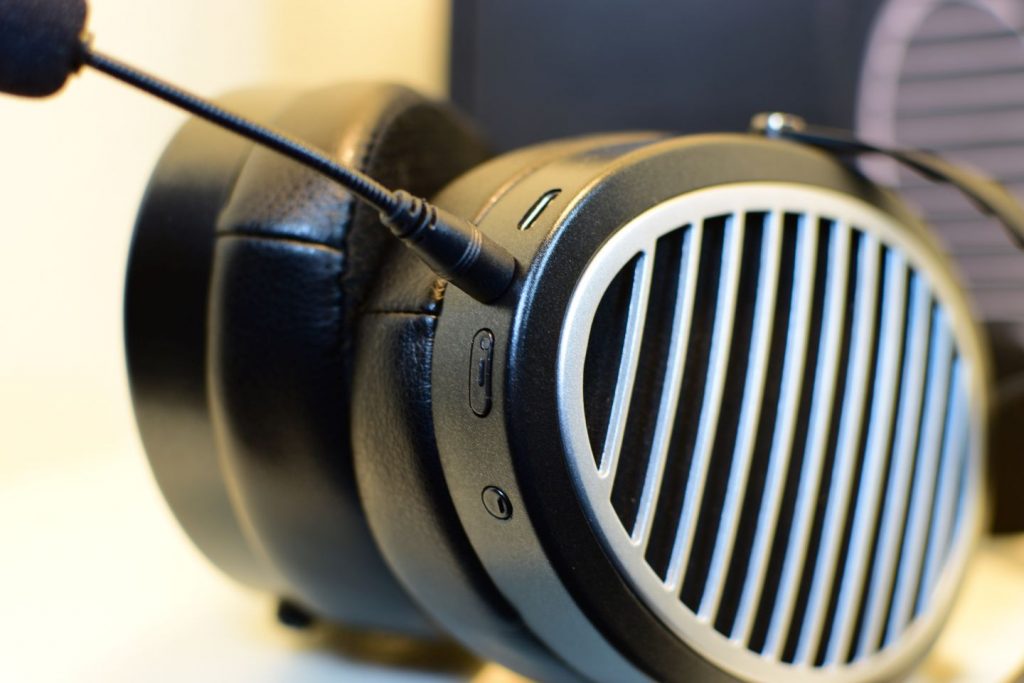 10 hours of playback time on battery power
2.7 hours to fully charge
Wired operation through USB-C
Microphone input with included boom
8Hz-55KHz Frequency Response
103dB sensitivity (implied at 1KHz and per mW)
Impedance of 35 Ohms
460g (headphone only) | 495g (headphone, microphone, and cable)
Unboxing the ANANDA-BT, you'll be met with a relatively hard travel case, the ANANDA-BT, a USB-C cable, an information packet, a warranty card, and the microphone. In my opinion, the inclusion of the travel case is a huge step up from the wired ANANDA which featured a higher quality retail box that oozed luxury on the inside but lacked sensibility for normal usage. The large carrying handle was also a nice touch I appreciated. Effectively, HIFIMAN is providing you with a battle kit. It has everything you need for any and every scenario.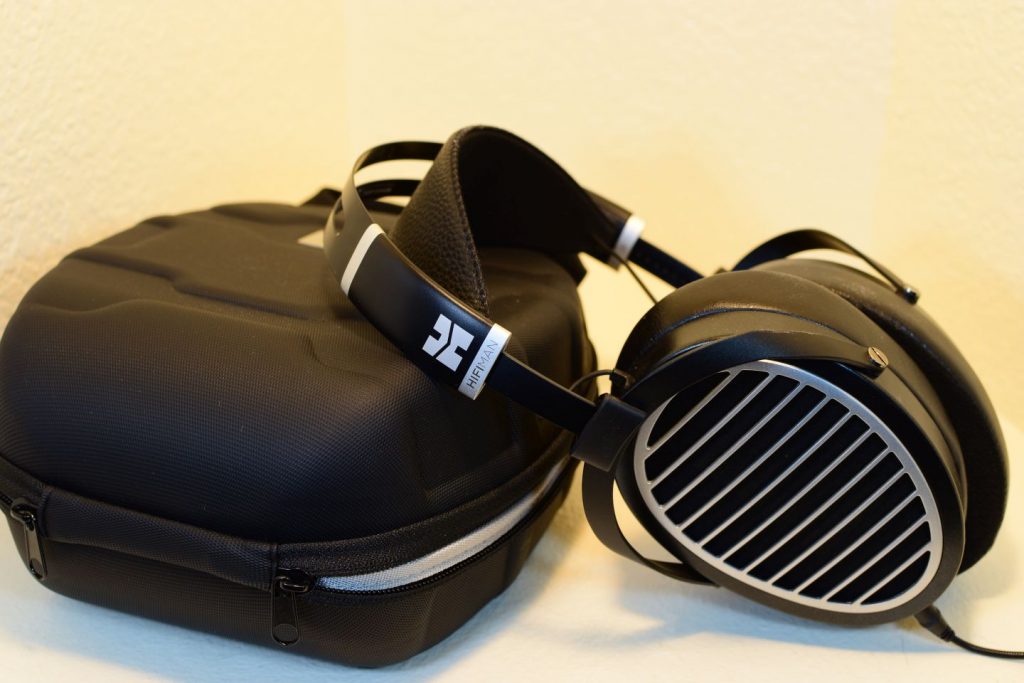 Driver Details:

The biggest question now arrives; talk about the driver, and what changed between the ANANDA. Given the luxury of having both the ANANDA and ANANDA-BT side by side, if you were to give a look at the driver and compare between the two, they would almost 'seem' different. I asked Dr. Fang Bian and he noted to me that the reason it appears different is rather due to the driver frame that holds things in place. Between the two, the "shape of the frames are different because there are a PCB and battery in the earcup" He goes on to note that the actual diaphragm "shape and size are identical". However, it is not a one for one identical driver, he notes that they have slightly increased sensitivity of the driver by "increasing the conductivity of the conductor coating layer without changing the thickness or material" and thanks to this the ANANDA-BT should sound almost identical to the wired ANANDA.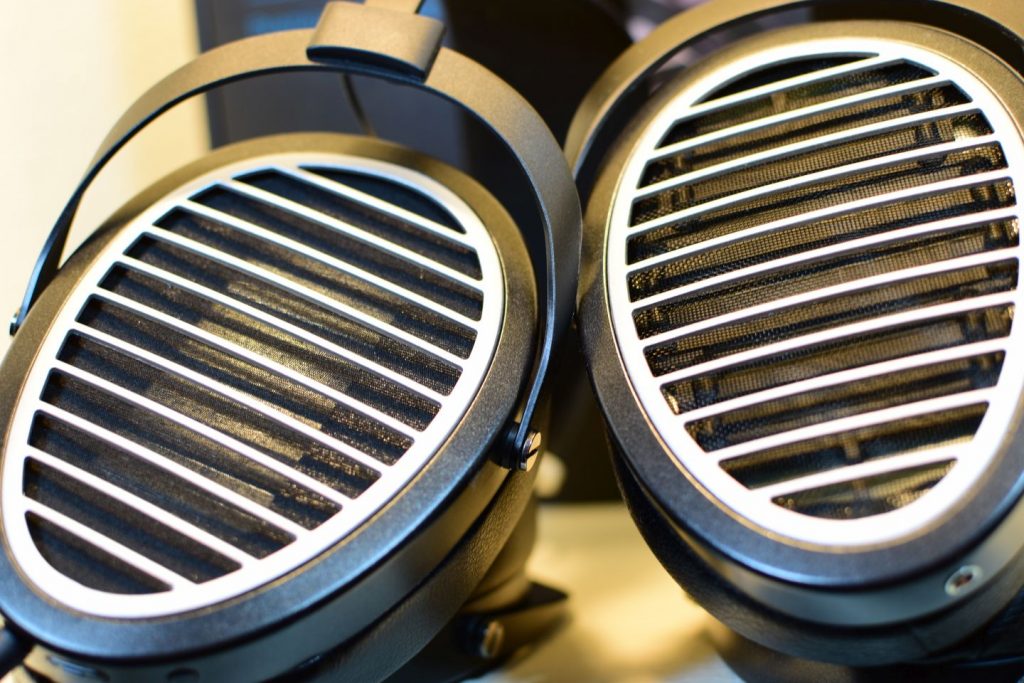 The close eyed reader would already be thinking that coating conductivity changes alongside changes to the frame still constitute a modification to the sound. Slight changes to any part of a headphone and how the driver is held in place in a headphone can change its sound, and this is true. We'll be comparing the sound of the two units for you later in this review.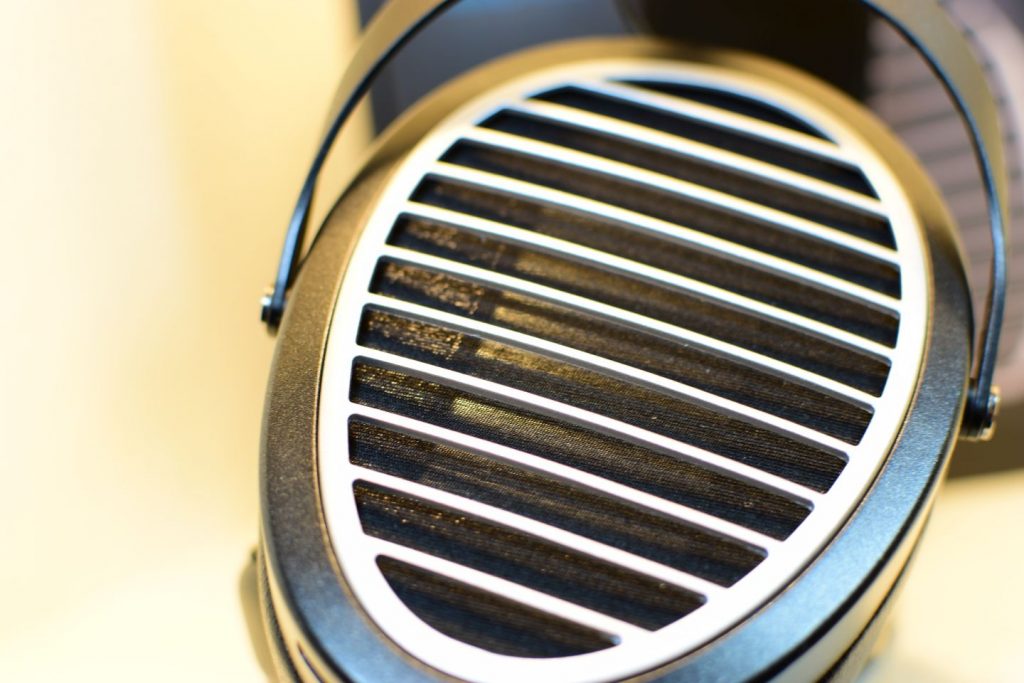 Wired and Wireless modes:

The wireless mode features almost all the comforts you would expect with a wired configuration albeit with a few snags. You have full volume control capability from the operating system of the source device (none on the headphone), so feel free to use those dedicated multimedia buttons. Another surprising bonus is that the microphone is recognized and pops up as an input option even over Bluetooth mode. On Windows 10, I set the output to "Headphones (HIFIMAN-BT-ANANDA stereo)" and the input to "Headset (HIFIMAN-BT-ANANDA Hands-Free AG Audio)".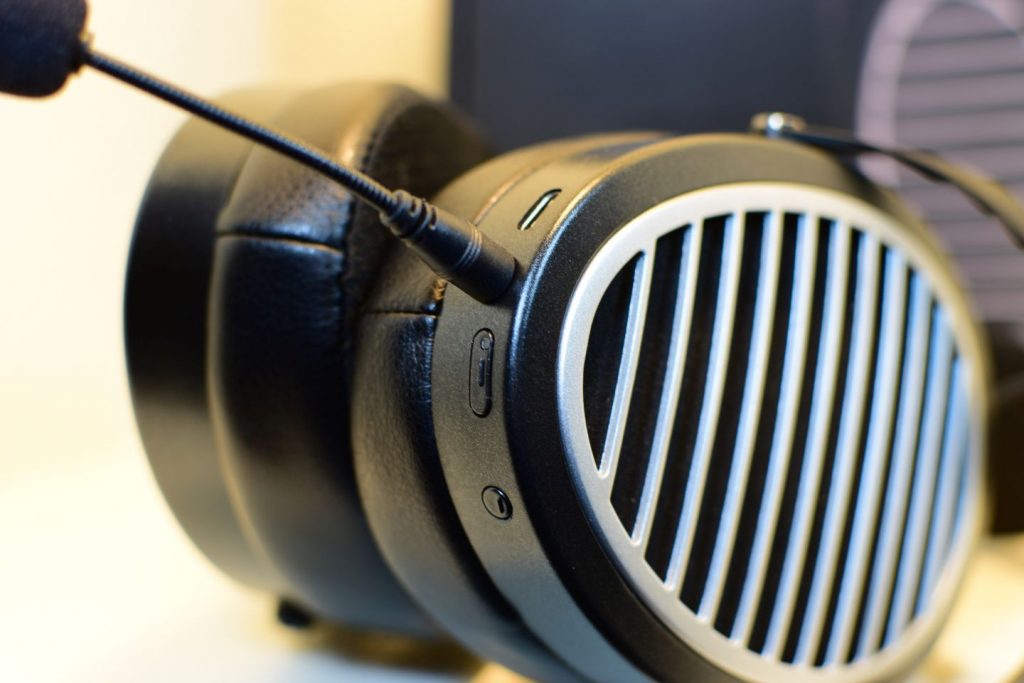 The main difference with the wired mode is that multiple audio streams are supported. To explain, as weird as it sounds, it means you can have youtube running, your video game on, and your friends on Discord. You can hear sounds from all the streams even if one tries to lock down its channel (as some full-screen games will). The wireless mode sometimes gets the Bluetooth stream locked down by an application so other sounds will no longer come through. Another reason to use wired could also be to get the full 24-bit/192kHz audio support. There aren't any dedicated Bluetooth adapters for desktops I can find on Amazon that support anything besides SBC meaning in that circumstance, using the USB-C cable will provide me the best audio. (An alternative is to buy a FiiO BTR3/5 and use that as a BT transmitter but that's not exactly a computer adapter you leave plugged in). The microphone also was louder and not as quiet in the wired mode as well (I checked all Windows microphone input level settings, they were the same in both modes).

Wireless mode is inexplicably convenient but it does have its shortcomings. The microphone is effectively useless in this mode. You can either listen to music or transmit the microphone input to your phone. I like to think of the microphone more as an add on for when you are in wired operation and that's the better way to proceed.

At the end of the day, wireless mode is my recommended route. The ANANDA-BT features excellent line of sight range and reception within my entire apartment had a very stable connection throughout my usage of it. Press and hold the power button for two seconds and before five seconds is even up, you'll be ready to start listening to your favorite songs. It's literally that fast to get going.

Microphone: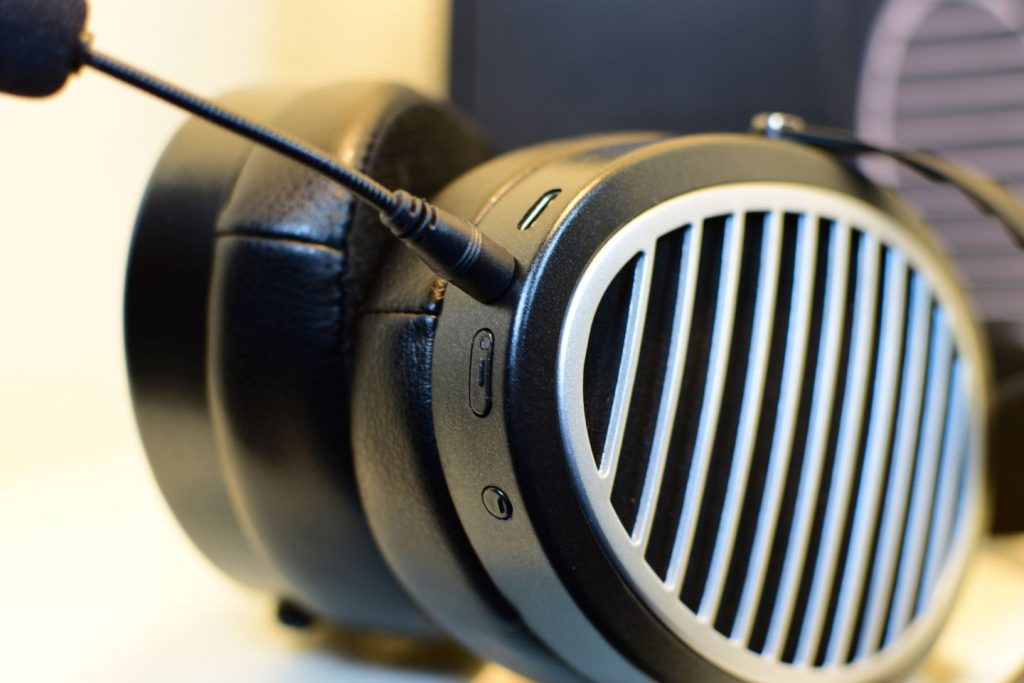 HIFIMAN includes a short ~4-inch boom microphone with the headphone which is plugged in on the left driver unit. The HIFIMAN manual states: "After installing the random microphone, you can also communicate with your peers and share the joy of victory". Considering the microphone was a simple 3.5mm unit and their usage of the word random, I am betting that you can purchase a 3rd party add-on as well if you don't like the current implementation. Personally, I felt that it should have been angled towards the user a bit more, so far, it just hangs.

The thought of this new wireless ANANDA-BT already thrilled me, the possibility of a microphone was exhilarating with the options it would open up. The ANANDA-BT is already a very apt first-person-shooter gaming headphone due to its sharp mid-range and superior sound stage; the manual even alludes to this as well as a genre use case. With my current audiophile gaming setup, I was innately tied down to my table, the pizza rolls in the oven would effectively need to wait until I was back in the lobby. From there, I would need to leave my comrades and take off my headset. It's quite the tedious process that consumer gamers don't have to worry about these days, plenty of wireless headsets exist.

The plan to use the ANANDA-BT as a wireless gaming king, unfortunately, was thwarted by what I mentioned before. In wireless mode, it only allows either mic or headphone audio. My friends could hear me through the mic, but I could not hear them. I've pounced through the settings but could not find a solution.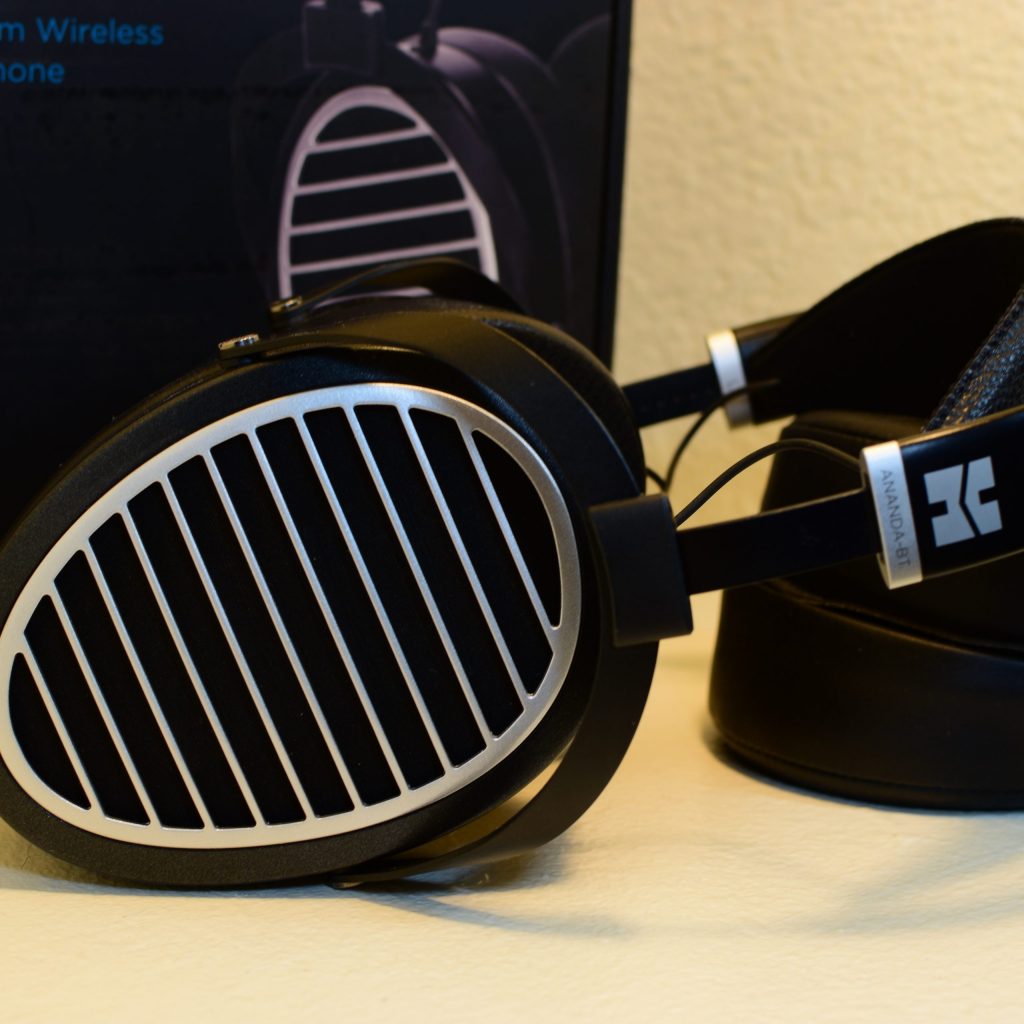 In wired mode, all is fine in the kingdom. I was able to easily multi-task, speak to my friends, and hear audio from multiple applications simultaneously as you would expect. The mic came in a bit soft and required Windows microphone input to be maxed at 100% and even then, my friend and fellow audiophile Jose noted I sounded soft and with a 'filter' almost. I think the length and position of the microphone contribute to this and would be fixed with an angled boom mic with a flexible arm that positions itself in front of the user's mouth.

Delving into what my friend said about the microphone sound, I booted up Audacity and captured samples of the input. Undoubtedly the microphone sound from the ANANDA-BT is not its strong suit. It sounded quite muffled with noticeable background noise. My friend noted it would probably do fine while in game as the game's music and effects would typically mask it over.

As an engineer, I'm figuring the inclusion of the microphone on the ANANDA-BT is to add to its feature set and most likely because the chipset had Analog-to-Digital-Converters onboard allowing it to support microphone input. The mic as-is isn't the ANANDA-BT prime selling factor and having it included as an option to use is better than without. It will work in a pinch (in wired mode) and it's always better to have it than not.
I can see situations where you would bring the ANANDA-BT on a business trip or traveling, and need to have a quick all-in-one solution to get in the game. The hard case the ANANDA-BT comes in would thus contain the headphone, the microphone, and the USB cable allowing for a rapidly deployed gaming solution. Victory doesn't have to wait just because you're out on the go, the ANANDA-BT provides a fully integrated audiophile gaming solution.
Initial Gremlins and minor pickings: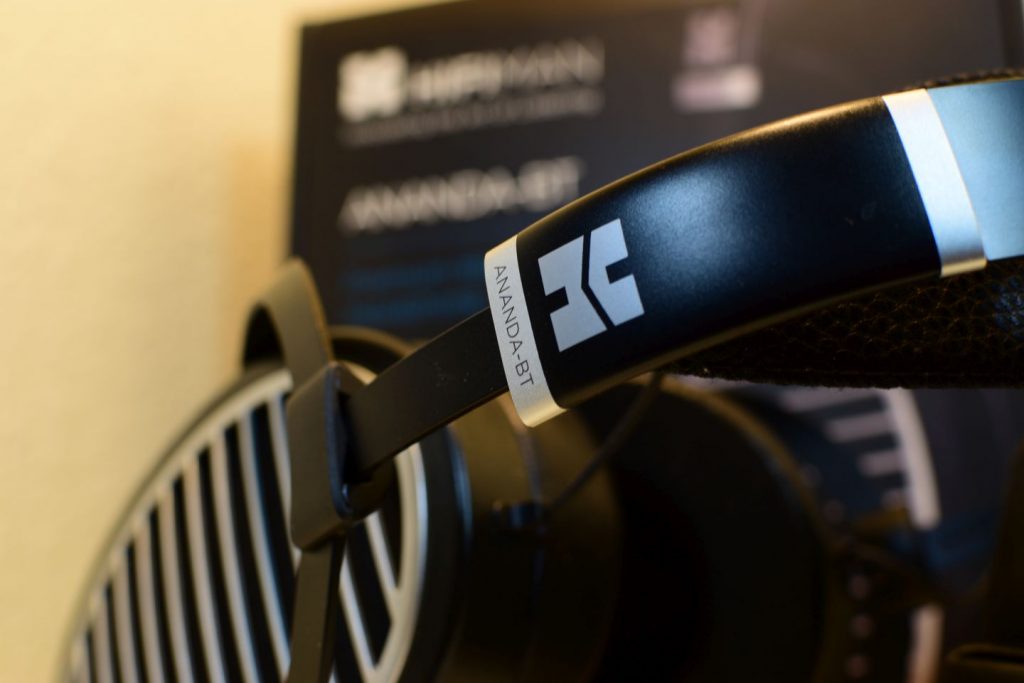 Once set up properly, using the ANANDA-BT over USB was smooth sailing, but the initial mix and match of cables and Windows settings did put a damper on the parade. I ran into issues with the audio software driver and constant audio pops with a 3rd party USB-C cable connected to my desktop's front USB-3 port. Moving to a motherboard USB-2 port and selecting 24-bit/192kHz in Windows, however, seemed to have fixed the issues for me.

Contrary to the manual, the ANANDA-BT will not automatically turn on and enter USB-wired mode when you plug it into a PC. Once plugged in, you will still need to power the unit on which causes an annoyance because it will automatically pair to your last Bluetooth device requiring you to disconnect the ANANDA-BT from your phone (whichever it's paired to) so you can use it in hard wired mode on the PC.

Another thing to look out for with Windows is that I have found the volume to be automatically set to 100%. The headphone will still play at whatever its current volume was (say 60%), but the moment you go to adjust the volume down, it will pop to full volume because it has now received an update to set volume to say 98% now. I was not able to constantly reproduce this bug but it was common enough. I will be looking for an update from HIFIMAN on this issue.

One other nitpick I'd like addressed in future headphones is a dimmer status light, in a dark room at night, it is very noticeable. As a guru, I would like to petition HIFIMAN to add a resistor in the future.

General Usability: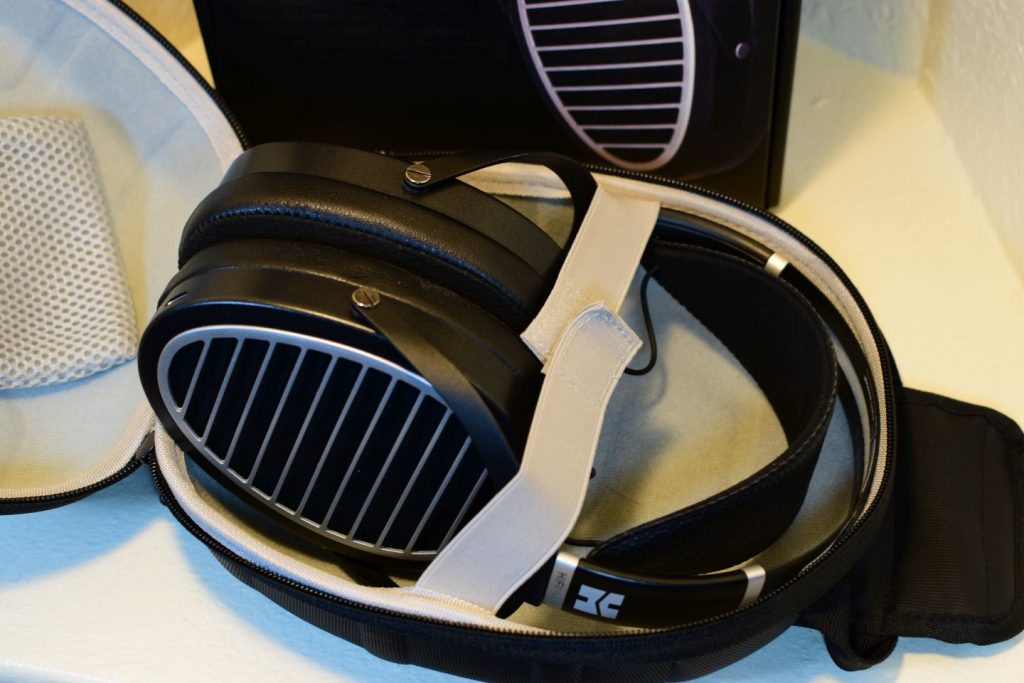 The ANANDA-BT is a different beast from the original ANANDA. It packs a plethora of hardware and use-case options. The USB wired mode was picky at times and required some trial and error (right cables, port, and mode) to get down but it's effectively plug-and-play with modern operating systems once you find the sweet spot. Bluetooth mode was surprisingly the most stable and offered me the best 'usability' experience when it came to just listening to music, surprisingly. Past the minor nitpickings and gremlins that I consider to be initial setup, the unit is seamless to integrate into your day to day life. The freedom that the ANANDA-BT offers, however, changed up the landscape of possibilities I had available to me. I was no longer tied down to a chair, my entire apartment was now its domain.
The first time you try it, you'll be a believer. I still remember the first time I used the ANANDA-BT, I was walking around my apartment doing chores and laundry. It was euphoric, the high level of sound quality afforded to me while performing the menial tasks without any weight or wire distractions around my neck or chest. As some may say, it was the best thing since sliced bread.
Sound Quality: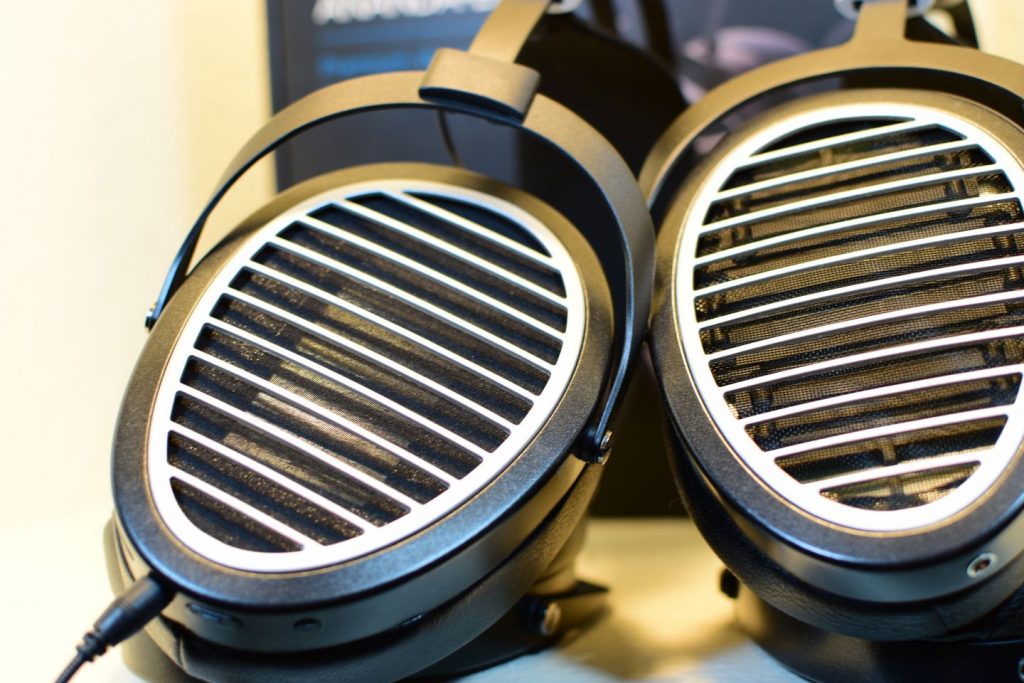 It's the awaited moment. To keep conditions constant (as much as possible), I'll be utilizing the ANANDA-BT in wired mode over USB-C. For comparisons to the original ANANDA (referred to below without the added BT), that will be using a Burson Fun Amplifier and Play DAC. There's no way to recreate the hardware stack located in the ANANDA-BT so this is as close as we are going to get.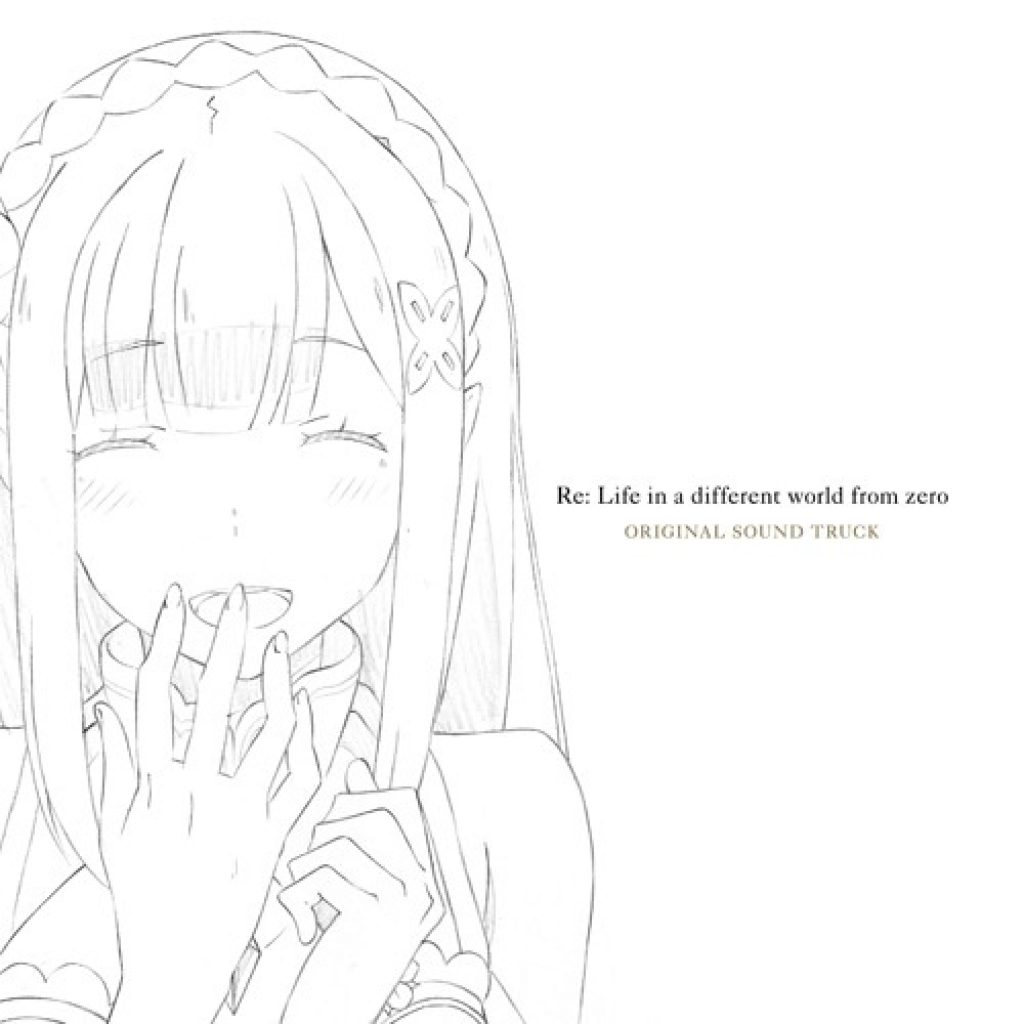 Starting off with one of my favorite instrumental pieces, "Requiem of Silence" by Suehiro Kenichiro. The ANANDA-BT knock it out of the park immediately with excellent sound stage reproduction. The opening sounds of a quiet courtyard carry distance and expanse in their delivery. HIFIMAN doesn't fall for the trap of widening up the field, dampening material and driver location heavily affects the listener's idea of how 'wide' it sounds and a novice approach would bring an unnatural and far too escaping variant design. The ANANDA-BT is able to beautifully straddle the fine line.

For most of the song, we are met with string instruments. I find the original ANANDA tends to abstract and pull the perceived distance of the mid-range instruments further back a bit. They aren't directly in front of the listener but rather a few rows back producing rather smooth swings of each note. The overall macro detail of the mid-range violins is excellent but lacks in the micro details. You can not clearly make out each swipe and pull of the bow, it's glossed over in exchange for delivering a better overall picture. Like with photographs, a camera can choose to be overly grainy and sharp or choose to apply filtering to smoothen over or weight pixels together. The ANANDA-BTs chooses the later to help with mid-range delivery.

One of the most surprising aspects of the ANANDA-BT is how despite its heightened upper mid-range tenacity, it still packs a meaty low range and rumble. Three fourths through the song as we get into the most powerful movement, the brass comes in and thunders past the listener. During the initial verse, the ANANDA kept its sharp upper-mid strikes while producing the low hum of the instruments to drive home the impact.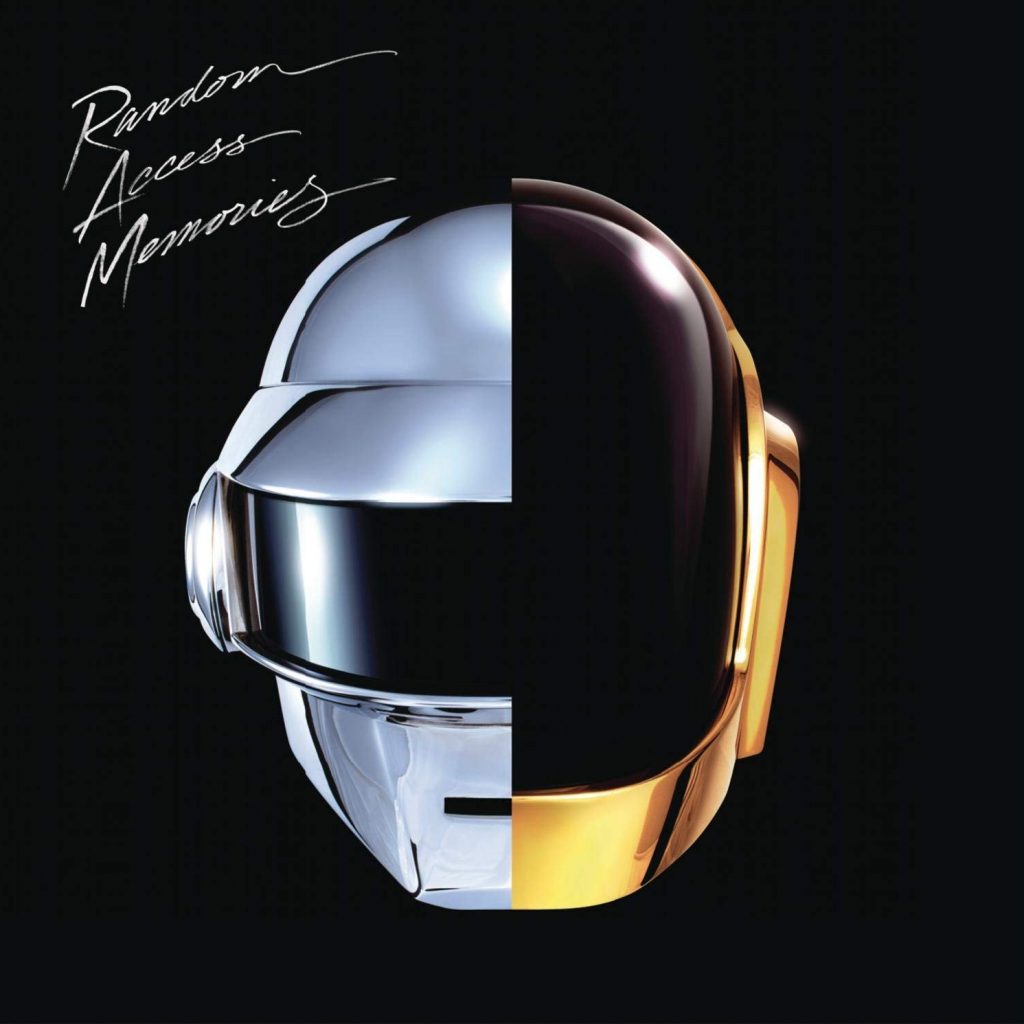 Next up, getting more modern we have "Instant Crush" by Daft Punk featuring Julian Casablancas. It's a great song to use as it carries with it an 'idea' of how it should be portrayed; intimately with a close sense of self. The ANANDA-BT is quite interesting as they are a departure from the Sundara which I found definitely carried with it the quality this song desires, absolute intimacy. The ANANDA-BT is surgical in its precision and nature. Its reproduction of this song is technical in nature in that it is striking the right notes, and producing the proper vocals, but still, err to the colder side. This idea is commonplace to my experience with the ANANDA in that they are not meant to be 'comfy' and 'laid back' but rather upfront and sharp. The ANANDA-BT is an active listening setup. Do not expect to sit back, kick your foot up and read the newspaper; they require your absolute attention.
Comparing the ANANDA-BT to the original ANANDA. I found the ANANDA-BT to have a slightly darker background and frontal projection to the listener. It takes one extra step towards the listener and is more 'bottled' up and directed at them. This, in turn, gives it a weightier sound signature whereas the ANANDA is more open. I also find the vocals of the ANANDA to be cleaner. The DAC/Amp combo I am using is also utilizing custom Burson V6 op-amps as well which could have an effect on this. It's impossible to compare a DAC/Amp setup the size of a box of pocket matches (in the ANANDA-BT) to one that is the size of two bricks and costing more than the headphone.

The general sound signature of the ANANDA-BT can be described as cold, accurate, and with an excellent upper mid-range blip. The mid-range is equally as sharp and precise but lacking in some micro-detail retrieval and warmth which limits its range of genres. The wide-open soundstage hits the right goldilocks level and enforces HIFIMAN as the clear choice for those that require it.

Conclusion:

The original ANANDA in 2018 already hit the right notes with me. It was an excellent sounding headphone with a knack for technical excellence. Its cold personality made it a favorite for objective detail, albeit to the chagrin to the market of a few genres that prefer glossening over than upfront sonic retrieval. 2019 showed an explosive entry into RF by HIFIMAN with the Headphone.Guru favorite TWS600 and the arrival of the ANANDA-BT.

Coming in at exactly the price of its former suitor of $999, the ANANDA-BT produces not only the same level of world-class sound but also the options and freedom that come with a wireless solution. The level of comfort and daily usage that consumer-grade wireless headphones have had since a decade ago is now available to high-end audiophile headphones. Yes, you can listen to AC/DC while doing laundry, yes you can do household chores while jamming out to Daft Punk, and yes you can absolutely get up from your desk to take the nachos out of the oven while Beethoven's 5th symphony is playing to announce their foretold arrival.

The HIFIMAN ANANDA-BT brings with it the answer of 'yes' to your daily usage scenarios. It brings an answer to the question posed by wireless technology except this time in the high-end audio spectrum. It's ready to be your primary desktop setup and rig. It's ready to be your portable high-end travel setup with the included hard-case. It's ready to get you into battle with your friends while in your hotel room. It's ready to be however you want to use it. HIFIMAN is selling you an all-inclusive kit with the ANANDA-BT and it is up to you to decide how you want to use it. The answer is yes.