New Stealth Magnet Technology Represents a Breakthrough in Headphone Performance
BELLMORE, NY, September 22, 2021 –HIFIMAN, a leader in high fidelity personal audio, is now shipping the new Arya with Stealth Magnet technology, an update of one of the company's most popular headphones to date.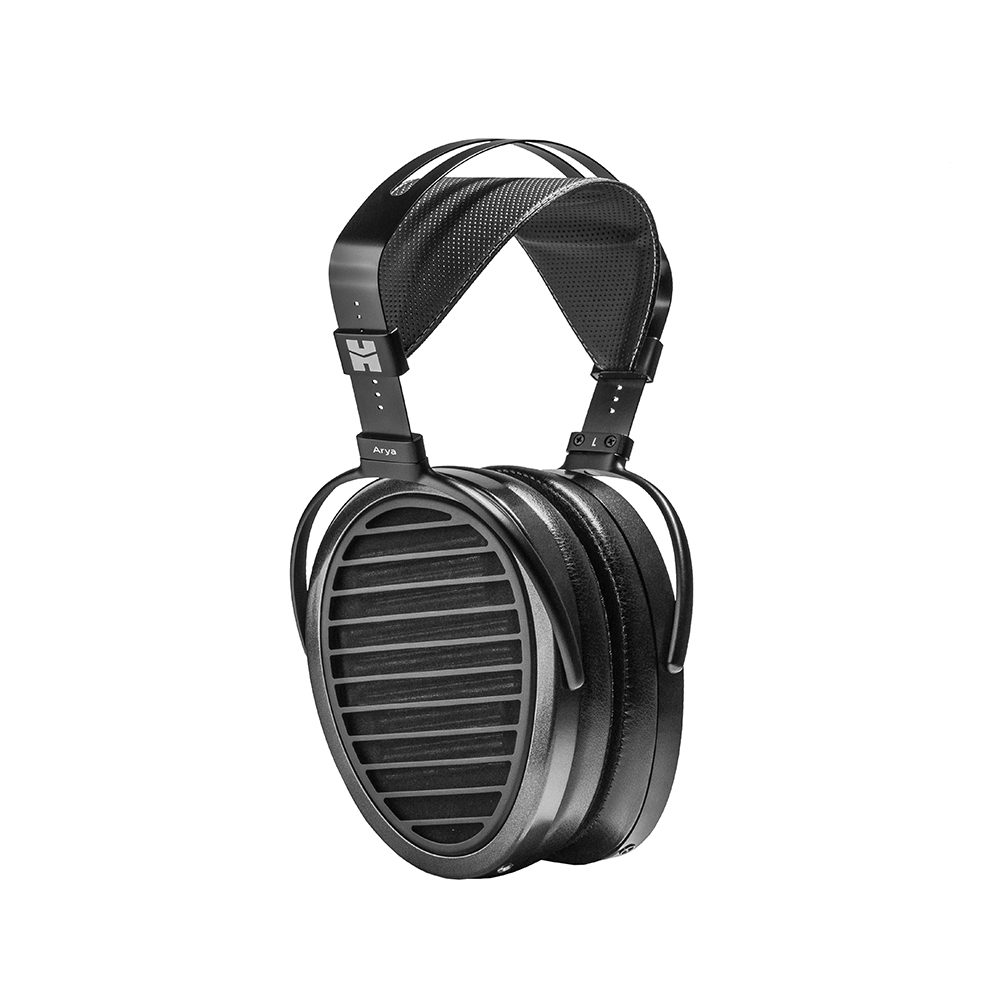 Like its predecessor, the new Arya (SRP: $1,599) is an open-back planar magnetic headphone, but the new version features HIFIMAN's recently developed Stealth Magnets, which feature a special shape that enables waves to pass through the magnets without generating interference. Sonics are detailed and transparent, exposing every detail of the recording without extraneous noise.
"Stealth Magnet technology improves upon earlier magnet designs by reducing interference beyond a point that wasn't thought possible only a few years ago," said Dr. Fang Bian, President, and CEO, HIFIMAN Electronics. "As much of an achievement the original Arya may have been, the Arya Stealth Magnet version takes its performance to a higher level: easier to drive, better imaging, solid build quality, and a more accurate soundstage."
HIFIMAN's Stealth Magnet technology is acoustically transparent, dramatically reducing wave diffraction turbulence that degrades the integrity of the sound waves, maximizing the accuracy of the sonic output.
With an ergonomic design to comfortably fit most listeners, the Arya incorporates a super-thin diaphragm that guarantees fast response and the bare minimum of distortion.
The new Arya with Stealth Magnet technology features an impedance of 32 ohms, sensitivity measured at 94dB, and a frequency response of 8Hz – 65kHz. Its weight is 14.3 oz.
The updated Arya is currently available at a suggested retail price of $1,599. It is available from authorized HIFIMAN dealers and the company's online store, http://store.hifiman.com/. For additional information, visit https://hifiman.com.
# # #
About HIFIMAN
HIFIMAN was founded by Dr. Fang Bian in 2007 and, two years later, introduced the acclaimed HM-801, the first digital audio player to feature true audiophile-grade performance from a pocket-size form factor. Since then, HIFIMAN, under Dr. Bian's guidance, has developed an extensive selection of no-holds-barred headphones, digital audio players, and headphone amplifiers that are consistently recognized as the best in class, offering performance that belies their price point, no matter the cost.
For additional information, visit https://hifiman.com/.
All product names, logos, and brands are property of their respective owners.