HiFiMan has long been at the forefront of planar magnetic headphones technology. Their HE-6 was for years considered one of the top headphones available regardless of genre. The last few years has seen Dr. Fang Bian delve farther into the Ultra High-End realm with the introduction of the HE1000's and now HE1000 V2's. At $2999 they were a stretch for many enthusiasts. Not to mention the new Susvara's at $6000 and the extraordinary Shangri-La headphone and amp combo coming in at a cool $50,000!!!
What is a headphone fan to do? My recommendation is the HiFiMan Edition X V2's. Pricing in at a formerly reference level $1299 they provide more than a taste of best of HiFiMan and planar magnetic tech and still are reachable for many hobbyists. The Edition X V2's bear a strong resemblance to the HE1000 V2's with a more oval shaped ear cup and offering a similar window shade style to their open ear concept. The V2's differ from the original Edition X version by offering up thicker ear pads and a new polyester material to contact with the head for greater sound transparency. They also made the headband more adjustable to a wider variety of head sizes.
What has not changed is the terrific sound quality offered by the original Edition X's as well as the entire line of HiFiMan planar magnetic headphones. The Edition X's are lightweight at only 399g and come in a striking black with silver accents that I really like. They are extremely comfortable and can easily be worn for as long a listening session you choose to have. From a technical standpoint, planar magnetic headphones have the ability to generate outstanding treble. Frequencies shimmer out and away without any harsh edge. Very natural in the decay. The distribution of the conductive layers across the whole surface of the diaphragm provide an even and controlled waveform resulting in very low distortion. Soundstage and imaging are positively impacted by this approach.
HiFiMan has made great strides in increasing the efficiency of their designs. Historically planar magnetic cans required a lot of power to drive. The aforementioned HE-6's were legendary for bringing many amps to their knees. However, the Edition X V2's can be powered to stupendous volume and outstanding sonics from most portable DAP's. Even my iPhone 6s+ had no trouble driving them with the supplied 1.5m 1/8" cable. At 25 Ohms the Edition X V2's are ready to play!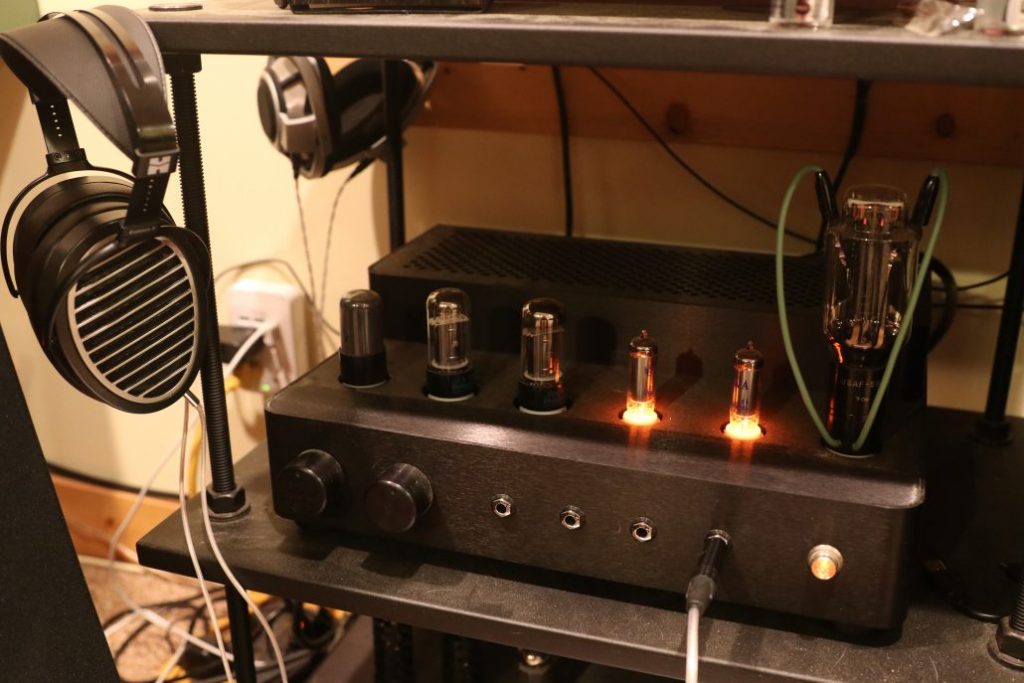 I plugged the primary cables' ¼" single ended plug into the ALO Audio Studio 6 SET headphone amp and fired up "Androgyny" from Beautiful Garbage (2001 Mushroom 16/44.1 1411 AIFF CD Rip). This tune could come out today and be just as socially relevant as it was in 2001 as a tribute to social acceptance. Eminently danceable and featuring Shirley Manson's delicious vocals, the Edition X V2's laid out a powerful low end while the synthesizers swirled with infectious EDM beats. It was an outstanding presentation of club music. A great start to my listening sessions.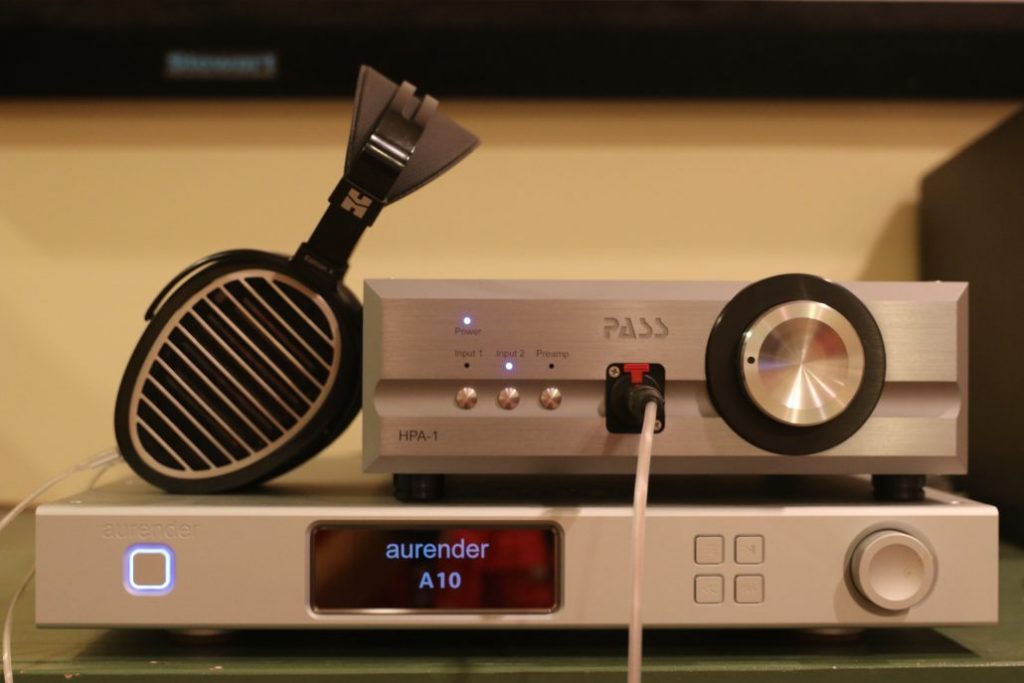 Next up some Alt-Metal with Disturbed's "The Vengeful One" from Immortalized (2015 Reprise – Warner Bros.) Powerhouse guitar work, thundering drums and bass guitar all supporting the machine gun vocals of David Draiman, Disturbed brings energy and power to their performances. The Edition X V2's lit up at the first note delivering a solid wall of sound. Blessedly distortion free, the V2's allowed me to raise the max volume above my usual level from the superb Pass Labs HPA-1 solid state headphone amplifier. I am a big fan of great guitar work. Dan Donegan has amazing technique and it was all there on display via the V2's. Precise fingering, power chords and single note runs all came through with great clarity.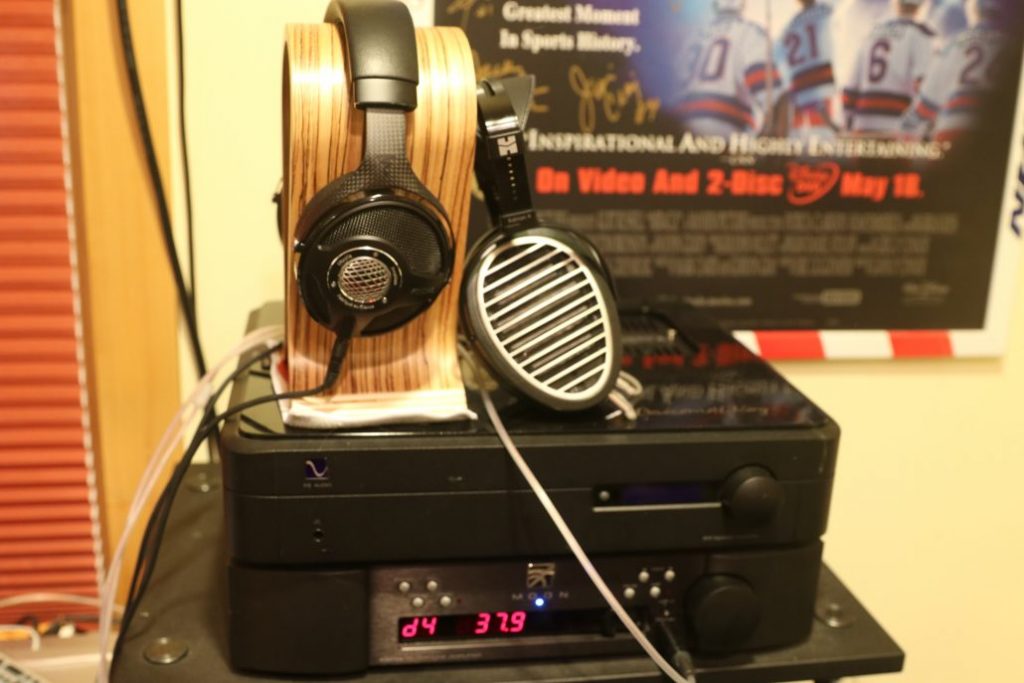 Next I plugged the V2's into the Simaudio Moon 430HAD Headphone Amp/DAC. Queuing up Sting's "Fields of Gold" from the Best of 25 Years (2011 A&M via Tidal HiFi) The Moon 430HAD is a reference level solid state unit. You can order it with or without the ESS9018 DAC board. The implementation of the DAC is excellent on this unit and it is a great way to have a digital heart for your system. The Edition X V2's pair very well with the Moon 430HAD. The soundstage, a highlight of HiFiMan headphones, is superb with this combination. You can visualize Sting and the accompanying musicians clearly. Musician placement is clear in a front row center seating way. The sense of space as the snare drum rim is tapped is wonderful as the sound resonates throughout the studio space.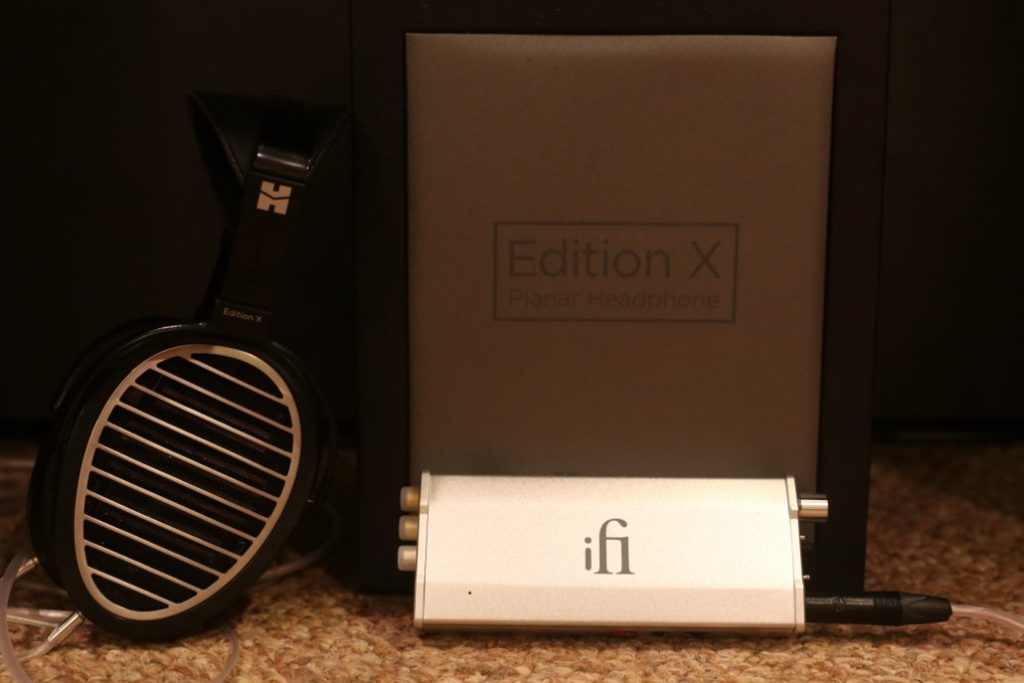 One of my favorite portable DAC/Amps is the ifi iDSD Micro. It has a ton of power as well as solid specs to play virtually any file. I connected the iDSD Micro to my MacBook Pro via USB and put on Nine Inch Nails "Copy of A" from Hesitation Marks (2013 Columbia 24/48 AIFF). This track brings the bass. The Edition X V2's were up to the challenge. Solid low frequency with precise pings and sounds all around the soundstage. There is an energy that drives the song forward. The V2's had no trouble allowing individual notes to flow through in an organic natural fashion. Again, it was a superb presentation providing a high-quality experience of high res material.

Switching cables to the included 1.5m 1/8" portable cable I plugged into my iPhone 6s+. I was not expecting a world class sonic experience as the iPhone is not a world class DAP, but the presentation of Alison Krauss and Union Station's title track to the album A New Favorite (2001 Rounder 16/44 AIFF) had all of the purity and haunting emotion that makes her singing so exceptional. Sound staging was outstanding. Finger work on the acoustic guitar was crisp and the dobro had all of the metallic bite and bend that makes it such a unique instrument. Volume levels were more than adequate for normal listening. Talk about making a silk purse out of a sows ear the Edition X even makes an iPhone sound great!
The high-end headphone market keeps expanding with new multi thousand dollar offerings appearing almost monthly. A few years ago, there were only a couple of +$1000 headphones available. Now the Edition X at $1299 is the forth from the top in the exceptional HiFiMan line. Is this middle child lost in the crowd or is it an Abraham Lincoln or Bill Gates? As you can probably tell I think the HiFiMan Edition X V2 is a world class headphone in its own right. Certainly not cheap but no longer in the sky-high realms of today. When compared to the Focal Utopia you have a sonic presentation that holds its own with a high priced dynamic. It is a new favorite of mine and highly recommended!
Specifications:
Frequency Response: 8Hz – 50kHz
Impedance: 25 Ohms
Sensitivity: 103dB
Weight: 399g
Included accessories: 1 – 1.5m 1/8" cable
1 – 3m ¼" cable
1 – 1/8" to ¼" adapter
Price: $1299 USD
Associated equipment:
ALO Audio Studio Six SET tube headphone amplifier
Pass Labs HPA-1 Solid State Headphone amplifier
Simaudio Moon 430 HAD Solid State Amplifier/DAC
PS Audio Directstream DAC with Huron firmware
Aurender A10
Ifi iDSD Micro portable DAC/Amp
Apple iPhone 6s+
Focal Utopia headphones