ANANDA-BT Features Bluetooth Bit Rates Up to 24Bit, 96kHz
BELLMORE, NY, October 3, 2019 –HIFIMAN, the leader in high fidelity personal audio, is shipping a new wireless version of its acclaimed Ananda open-back planar headphone, giving listeners the power to stream from phones, digital audio players, and other portable devices at true high-fidelity bit rates, up to 24Bit, 96kHz.
The rechargeable ANANDA-BT exposes the full spectrum of well recorded music, with high-fidelity bit rates up to 24Bit, 96kHz via high-resolution Bluetooth, and 24Bit, 192kHz when connected to the source via USB-C cable. The ANANDA-BT is available at a suggested retail price of $999.
Designed for compatibility with the new generation of high-resolution Bluetooth codecs – including HWA (Hi-Res Wireless Audio), LDAC (Lossless Digital-to-Analog Converter), aptX, and aptX HD – the ANANDA-BT produces audio from portable devices, tablets, and computers that is of dramatically higher quality than the most popular Bluetooth headphones currently in circulation. The ANANDA-BT employs the same filter and analog circuit developed for the company's reference R2R2000 HD Bluetooth/USB DAC/Digital Audio Player.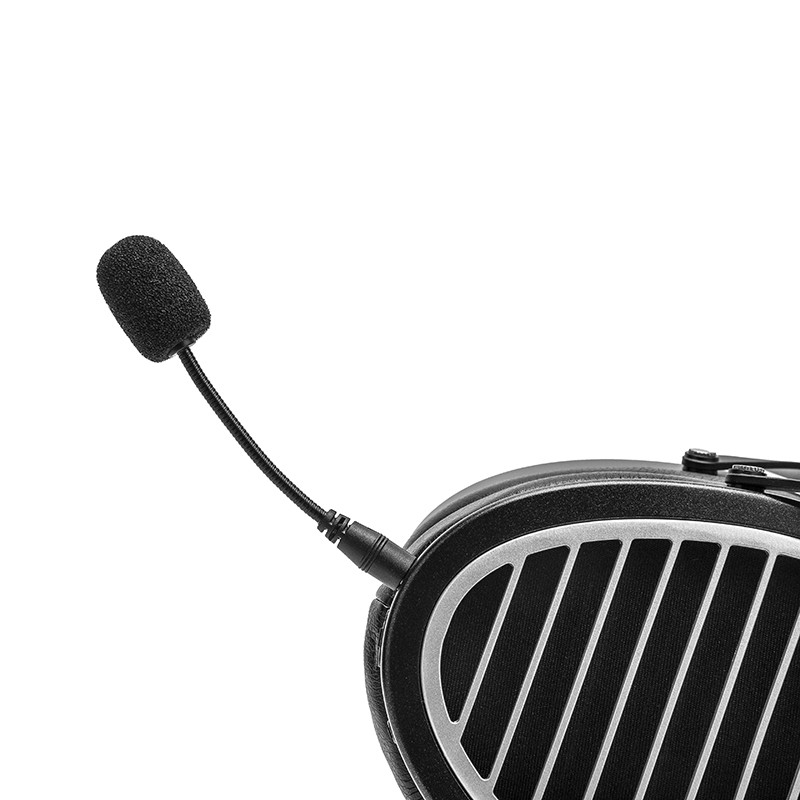 "The original ANANDA is one of our most popular models to date," said Dr. Fang Bian, Founder and CEO, HIFIMAN. "When it came time to develop a wireless model, we focused our attention on creating a Bluetooth version with identical sonic characteristics and physical comfort to the original. I couldn't be happier with the outcome."
HIFIMAN's ANANDA-BT is a specially designed headphone that features an on-board jitter-free USB DAC (digital-to-analog converter) and headphone amplifier. In addition to its superior performance when listening to music, the ANANDA-BT is voiced to take full advantage of online gaming simply by connecting the supplied plug & play microphone to the headphone, which in turn is attached to a computer or gaming console via USB connection.
With a playback time up to 10 hours, the ANANDA-BT is as comfortable to wear as it is sonically satisfying. A hybrid headband design ensures maximum comfort over extended listening sessions, and the asymmetrical ear cups emulate the shape of the human ear for a natural fit.
Frequency range is measured at 8Hz-55kHz, sensitivity is 103dB, and impedance is 35 ohms.
For ordering and additional information, visit https://store.hifiman.com/index.php/ananda-bt.html.
Added Dr. Bian: "The ANANDA-BT is an example of what can be accomplished with the right mix talent and commitment. For us, it's only the beginning of a new era in high-fidelity wireless audio."
# # #
About HIFIMAN
HIFIMAN was founded by Dr. Fang Bian in 2007 and, two years later, introduced the acclaimed HM-801, the first digital audio player to feature true audiophile-grade performance from a pocket-size form factor. Since then, HIFIMAN, under Dr. Bian's guidance, has developed an extensive selection of no-holds-barred headphones, digital audio players, and headphone amplifiers that are consistently recognized as the best in class, offering performance that belies their price point, no matter the cost.
For additional information, visit https://hifiman.com/.
All product names, logos, and brands are property of their respective owners.