HIFIMAN's HE-R10D:
The Company's First Closed-Back Dynamic Driver Headphone
BELLMORE, NY, November 19, 2020 –HIFIMAN, the leader in high fidelity personal audio, today announced it will soon ship the company's first closed-back dynamic driver headphone with lightweight, oversized wooden earcups for clarity and comfort over the long term.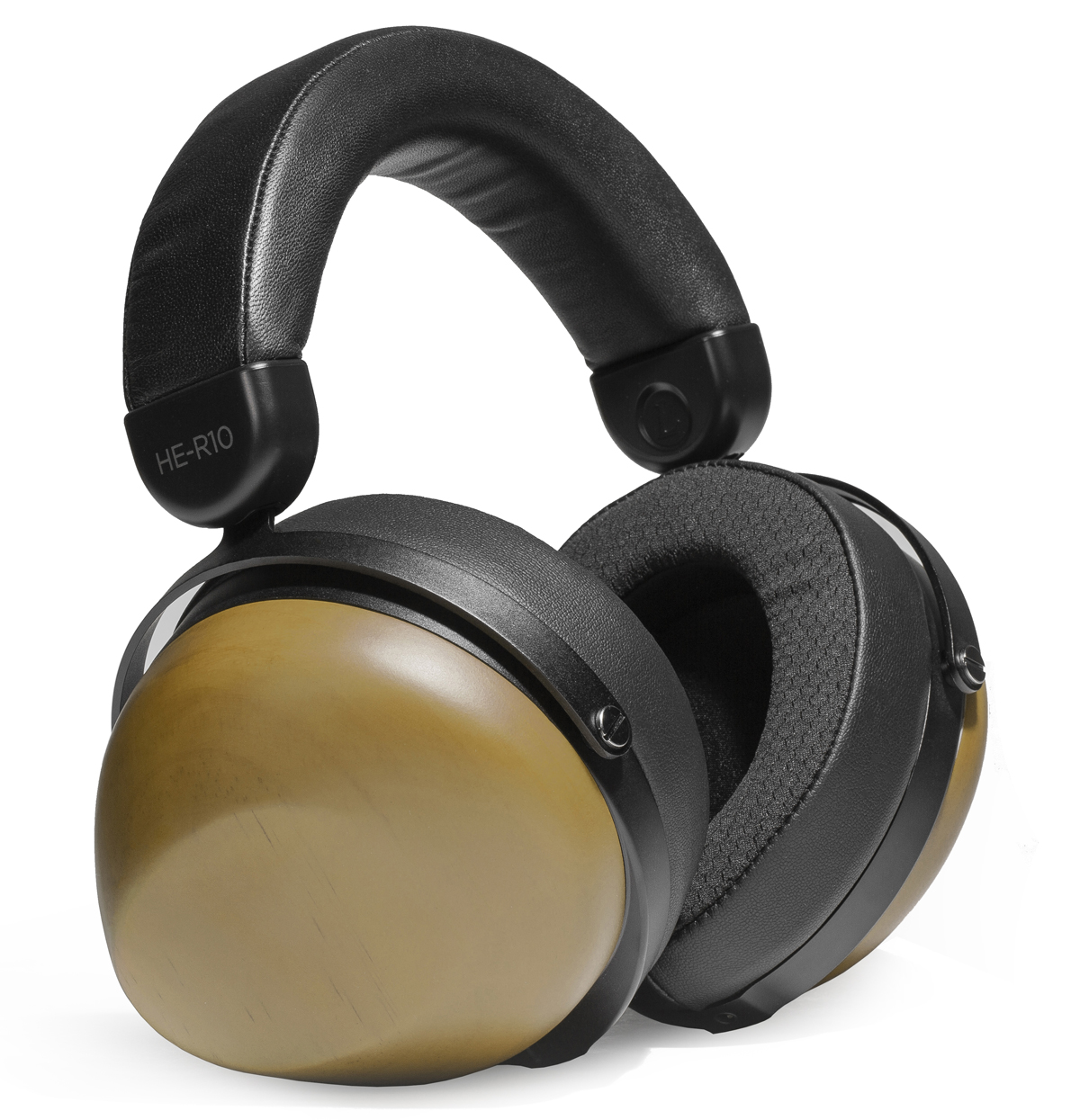 HIFIMAN's HE-R10 ($1,499.00) is unique in that it applies nano scale particles to an upscaled Topology driver technology for greater control over and removal of audible distortions, resulting in demonstrably improved clarity compared to typical closed-back headphones with dynamic drivers.
"Topology Diaphragm is a technology originally designed for our in-ear monitors," Dr. Fang Bian, Founder and CEO, HIFIMAN Electronics. "By applying nano scale particles to the diaphragm in a variety of patterns and layers, a high-level optimization occurs, having a positive effect on the audio characteristics. Even the most casual listeners recognize and appreciate the immense improvement over standard designs."
The HE-R10D is the first over-ear headphone to take advantage of Topology Diaphragm technology, marking its debut application on a large-scale driver.
The HE-R10D features large earcups made of pinewood that provide the necessary breathing room with substantial spatial volume and output that reflects the best of both closed and open-back designs. Each cup is adorned with a CNC (computer numerical control) carving that marries wood and aviation-grade aluminum with elegance and style.
The exterior of the HE-R10D is made of all-natural suede surrounding high-grade memory foam for maximum comfort and elasticity. The headband skeleton is constructed of solid steel.
Adding to the overall fit of the headphone are HIFIMAN's "Tranquility" earpads, featuring high-quality leather on the outside, with a ring-shaped inner surface to absorb sound and prevent leakage, thereby focusing the sound on the listener's ear. The contact edge is constructed of highly permeable material further to ensure comfort for hours-long listening sessions.
Just as the headphone's components are top-shelf, the cable, too, represents a new design. A single-crystal, silver-plated structure is highlighted by a high strand count and other elements to guarantee low signal loss and total strength to withstand hours of daily use. Also, the TRSS plug/socket solution allows for a direct balanced input that is routed to the appropriate drivers.
For compatibility with the highest range of sources, the HE-R10D includes three cables: 3.5mm, 6.5mm, and balanced XLR.
The HE-R10D closed-back dynamic driver headphone will be available at a suggested retail price of $1,499, from Amazon and HIFIMAN's online store, http://store.hifiman.com/. For additional information, visit https://hifiman.com.
# # #
About HIFIMAN
HIFIMAN was founded by Dr. Fang Bian in 2007 and, two years later, introduced the acclaimed HM-801, the first digital audio player to feature true audiophile-grade performance from a pocket-size form factor. Since then, HIFIMAN, under Dr. Bian's guidance, has developed an extensive selection of no-holds-barred headphones, digital audio players, and headphone amplifiers that are consistently recognized as the best in class, offering performance that belies their price point, no matter the cost.
For additional information, visit https://hifiman.com/.
All product names, logos, and brands are property of their respective owners.