BELLMORE, NY, November 6, 2023 – HIFIMAN, the leader in high fidelity personal audio, is now shipping a new True Wireless® earbud, SVANAR Wireless Jr, that is a follow-up to its reference wireless earbud, SVANAR Wireless.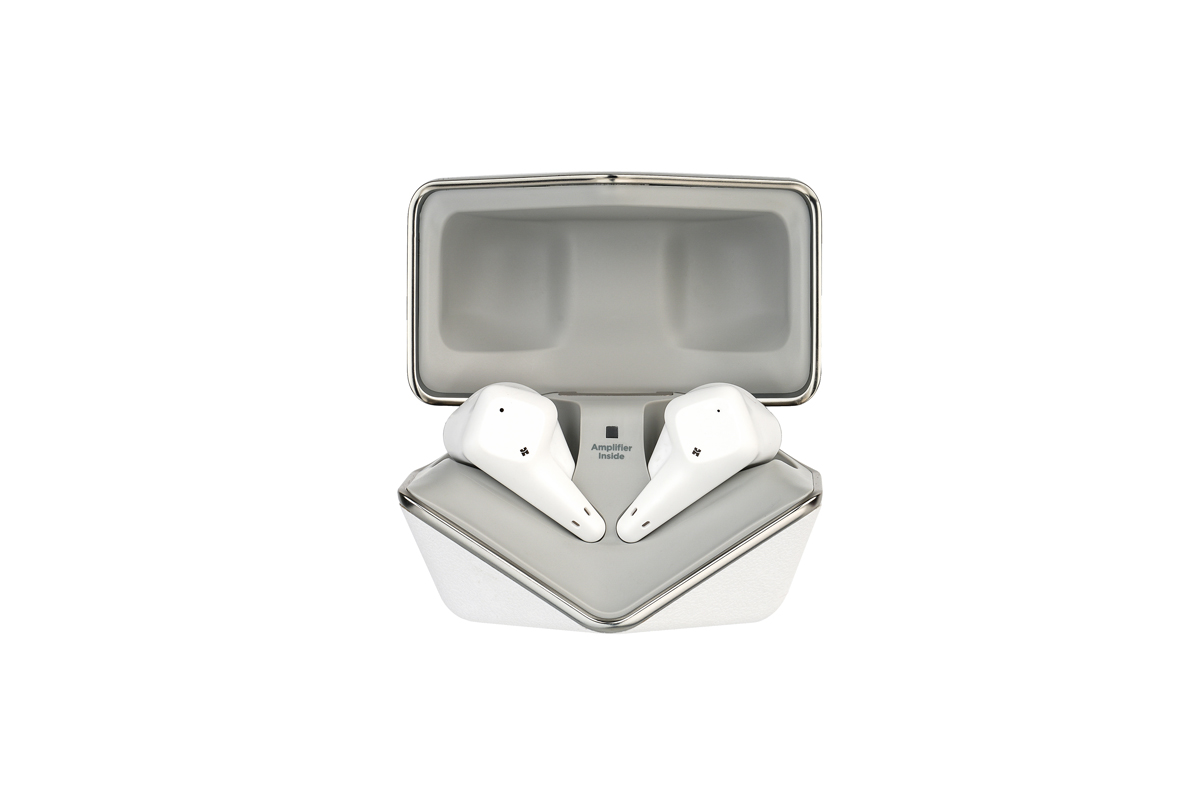 The new model, which is available at a suggested retail price of $179, offers many of the same sonic benefits as its predecessor, thanks in part to the inclusion of HIFIMAN's Topology Diaphragm, which converts mechanical vibrations to sound, and is covered with a Nano particle coating that contributes to significantly greater sonic detail than is typically associated with True Wireless earphones.
"Earlier this year, when we introduced the reference SVANAR Wireless, we were clear that it was only the beginning of what would be an extensive selection of advanced wireless models bearing the SVANAR name," says Dr. Fang Bian, Founder, and CEO, HIFIMAN Electronics. "The new wireless SVANAR Wireless Jr is the first follow-up, featuring deep, full range sonics and a wide soundstage typically associated with high-end wired earphones, but with the convenience of True Wireless technology."
SVANAR Wireless Jr. features a balanced Class AB amplifier that boasts the high efficiency output of the Class B configuration along with the low distortion of the Class A, resulting in unmatched sonic output from smartphones and other devices.
Two noise canceling technologies — ANC Deep Noise Cancellation and ENC Deep Voice Cancellation combine to create one of the most effective noise canceling systems in personal audio. ANC accurately identifies and eliminates noise up to -35dB. And, to keep voice calls clear and clutter-free, ENC relies on artificial intelligence that simulates the human auditory system, extracting the human voice while filtering out extraneous noise.
The full range, high-performance Bluetooth 5.2 earbud is IPX5 water resistant, making it the perfect companion when engaging in active sports for hours at a time. Svanar Wireless Jr is compatible with the high-resolution LDAC codec, for true high fidelity output when streaming from a compatible source device.
The frequency range of SVANAR Wireless Jr is 10Hz to 35KHz. [True?] The on-board amp output is rated at 45mW, and maximum output is 50mW@32 THD+N: 1%.
The fully charged SVANAR Wireless Jr battery lasts a substantial four-to-seven hours, depending upon usage. The earbuds, each of which weigh 8g, can be charged three times before needing to recharge the case.
The SVANAR Wireless Jr earbuds are available at a suggested retail price of $179. It is available from Amazon and HIFIMAN's online store, http://store.hifiman.com/. For additional information, visit https://hifiman.com.
#
About HIFIMAN
HIFIMAN was founded by Dr. Fang Bian in 2007 and, two years later, introduced the acclaimed HM-801, the first digital audio player to feature true audiophile-grade performance from a pocket-size form factor. Since then, HIFIMAN, under Dr. Bian's guidance, has developed an extensive selection of no-holds-barred headphones, digital audio players, and headphone amplifiers that are consistently recognized as the best in class, offering performance that belies their price point, no matter the cost.
For additional information, visit https://hifiman.com/.
All product names, logos, and brands are property of their respective owners.