New Bluetooth 5.2 Earbud Represents a "Light Luxury" Approach
to Referency-Quality Wireless Audio
BELLMORE, NY, November 6, 2023 –HIFIMAN, the leader in high fidelity personal audio, today introduced the new SVANAR Wireless LE, a "light luxury" edition of its reference True Wireless® earbud, SVANAR Wireless.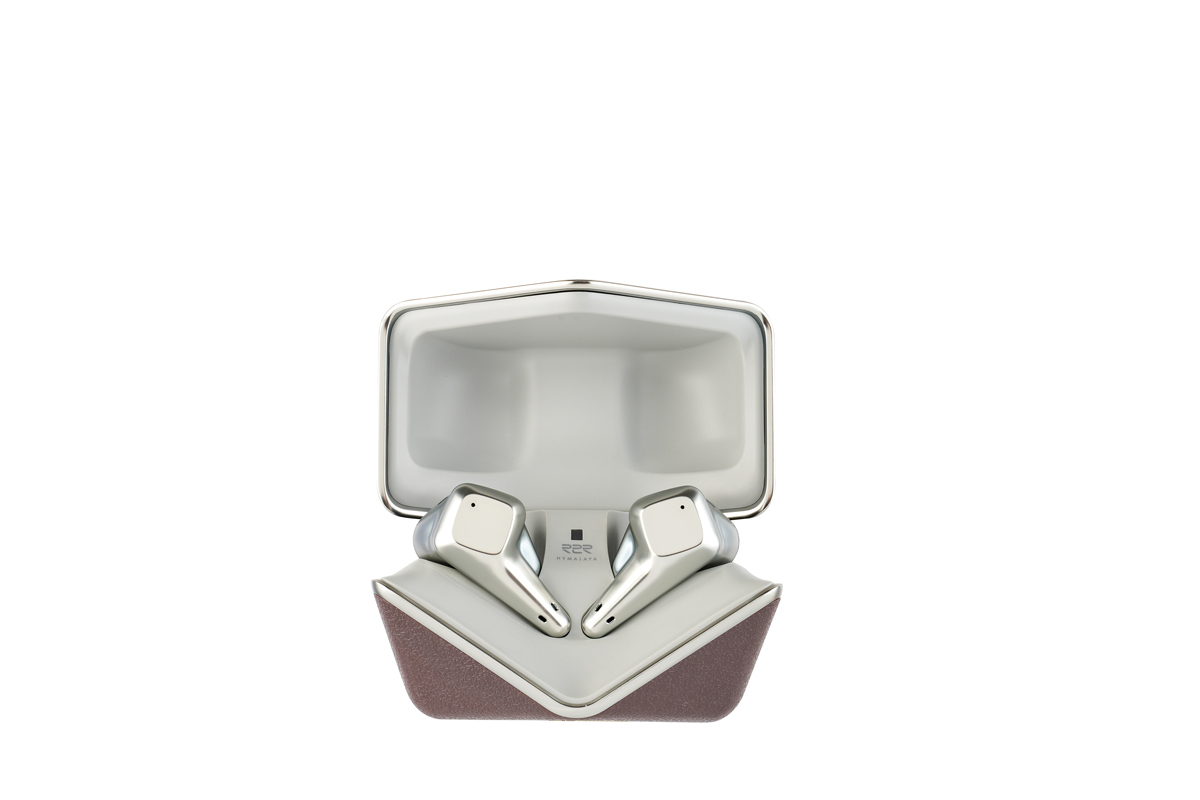 The new SVANAR Wireless LE ($299) is a full range high-performance Bluetooth 5.2 earbud that features a custom version of HIFIMAN's Hymalaya multi-bit ladder DAC/AMP module that results in clearly audible sonic improvements over standard wireless receivers built-in 1 bit DAC chips. Combined with the headphone amplifier module, the SVANAR Wireless LE brings a sense of realism and a wide soundstage to audio streamed from smartphones, tablets, Digital Audio Players (DAP), and any Bluetooth device.
"The SVANAR Wireless LE is a slightly scaled back version of our reference SVANAR Wireless, designed for demanding music lovers who want the best possible performance from their phones and other sources," said Dr. Fang Bian, Founder, and CEO, HIFIMAN Electronics. "From sonics to ergonomics, the SVANAR Wireless LE is designed to bring hours of listening pleasure to everyone who takes their music seriously."
In addition to the Hymalaya DAC, SVANAR Wireless LE features HIFIMAN Electronics' Topology Diaphragm: each earbud's diaphragm, which converts mechanical vibrations to sound, is covered with a Nano particle coating that contributes to significantly greater sonic detail than is typically associated with True Wireless earphones.
SVANAR Wireless LE is designed to be enjoyed on-the-go, with ANC Deep Noise Cancellation that accurately identifies and eliminates noise up to -35dB. Also, SVANAR Wireless LE is IPX5-rated for resistance to sweat and dirt over hours of uninterrupted activity.
The frequency range of SVANAR Wireless LE is 10Hz to 35KHz. The on-board amp output is rated at 45mW. Average battery time is four-to-seven hours, depending upon usage. Earbuds, each of which weigh 8g, can be charged three times before needing to recharge the case.
The SVANAR Wireless LE earbuds are available at a suggested retail price of $299. It will be available from Amazon and HIFIMAN's online store, http://store.hifiman.com/. For additional information, visit https://hifiman.com.
# # #
About HIFIMAN
HIFIMAN was founded by Dr. Fang Bian in 2007 and, two years later, introduced the acclaimed HM-801, the first digital audio player to feature true audiophile-grade performance from a pocket-size form factor. Since then, HIFIMAN, under Dr. Bian's guidance, has developed an extensive selection of no-holds-barred headphones, digital audio players, and headphone amplifiers that are consistently recognized as the best in class, offering performance that belies their price point, no matter the cost.
For additional information, visit https://hifiman.com/.
All product names, logos, and brands are property of their respective owners.