I was a big fan of the previous flag ship IEM (in-ear monitor) by Klipsch: the X10; so when I heard that the good folks at Klipsch have updated this personal favorite of mine, I was really excited. The new reference X20i in-ear monitor however features now a true two-way dual armature design: a dedicated woofer and a high resolution super tweeter. The styling of the new X20i is very much in the tradition of its predecessor; except with a few refinements and improvements in the build materials. The injection molded stainless steel housing gives the X20i's a very robust feel to them and unlike other IEMs in this price range, you won't worry about breaking the plastic housing with extended use. Coming in at a pricey $549 US, they are certainly not cheap and have a lot of competition in this space from products like the Shure SE535, Westone W40 or Sennheiser IE80 in-ear headphones. So being able to stand out from the pack is truly an accomplishment. In short, I think the designers at Klipsch have done just that and built a product that does stand out from the pack and delivers in spades!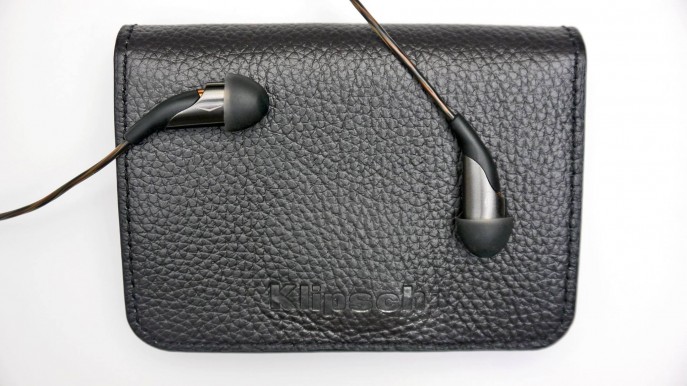 Through the past few years, I've pretty much owned most of the IEMs in this price bracket; from the Shure SE535s to the Westone W40s (and several more in between). Right off the bat, I'm going to say that the Klipsch X20i's are my favorite of the bunch. Their sleek and sturdy design for me is class leading and with the right eartips, I find them one of the most comfortable pair of IEMs I've tried. Throw in their most excellent sonic capabilities (more on that later), I was very impressed with this newly released product!
Coming in at a 50 ohm impedance and 111dB / mW efficency, the Klipsch X20i's were easily driven from any device that I threw at them. Everything from my iPod Nano, iPod Classic 160Gb, iPhone 6, iPad Air (can you tell I'm a big fan of Apple products?) were able to drive the X20i with ease; however, the sound quality did improve dramatically when I finally plugged them into my Astell & Kern AK240SS DAP. So while they can be effectively driven by almost anything; they do indeed scale up with better amplification and sources used. The noise isolation is rated at -26dB and to my ears, the X20i's were among the leaders in this category. While they use their patented oval ear tips, I actually found that the Comply TX-500 ear tips a better fit for me and they had the added benefit of improved noise isolation. With these Comply ear tips, the X20i's were as effective as the Shure SE535s with the olive ear tips (the other best in this range).
Here are the specifications provided by the manufacturer:
Specifications
Style
In-Ear Monitor
Driver Design
KG-2625 AcuPass® Two-Way
Driver Components
KG125B Balanced Armature Super Tweeter KG-926T Balanced Armature Woofer
Frequency Response
5Hz – 40 kHz
Sensitivity (1mW)
111 dB
Impedance (1kHz)
50 ohms
Noise Isolation
-26 dB
Termination
3.5mm TRS
Mass
22 g
Colours
Black
As well, for the Apple enthusiast, like myself, Klipsch has included a three-button mic and remote for seamless control of your iDevice while listening to music, watching movies and answering phone calls. I have to say, of all the three-button mic controls, this simply feels the best built and is the easiest to use and locate by hand.
As noted, I used the entire array of portable players I have on hand with the X20i IEMs and I tried to use a wide variety of music and artists that I often listen to in order to assess their ability to work with different genres of music. Sorry for you country fans…I just can't bring myself to listen to country music, but I did use classical, jazz, rock, hard rock metal and some pop music to see just how these Klipsch IEMs fared with these drastically different types of music.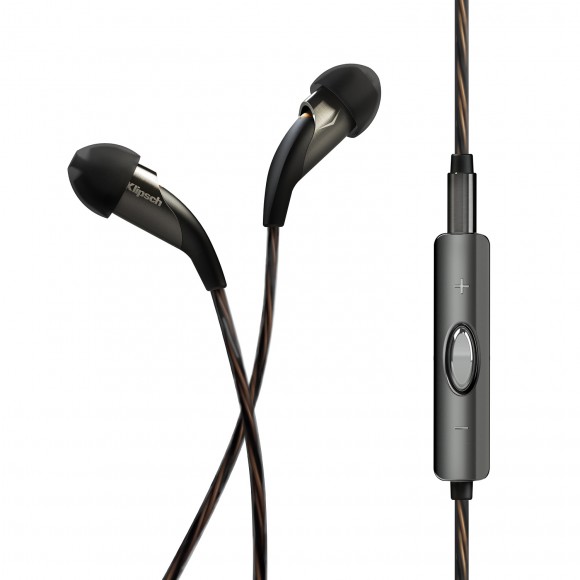 First up, I selected Jazz at the Pawnshop. I have this recording both in standard CD quality 44.1kHz and in high resolution DSD. I decided it best to use both recordings to see if the X20i could discern between the standard resolution and high resolution versions. However, in order to play the DSD version, I limited my players to my Astell & Kern 240SS DAP and Chord Mojo (amp/DAC unit). I first decided to play the standard resolution 44.1kHz CD quality recording and the Klipsch X20i's did a wonderful job portraying this incredibly realistic album. I was transported to the pawnshop in Sweden by the sense of the great spacing and transparency that these IEMs can portray. Now the very best IEMs that I've heard in this regard are most likely the JH Audio Layla's, but coming in at a much pricier $2499 USD, the X20i's are able to hold their own and all at 1/5th the cost!
When I compare the imaging performance to current IEMs in the same marketspace as the X20i's such as the venerable Shure SE535s or Westone W40s, I would still put the X20i's slightly ahead with a more realistic and open sound. Bass performance on both recordings was simply outstanding. Not only did it satisfy my requirement for quantity, it offered incredible texturing and details. There was no bass hump that I could hear and the transition to the mid-level frequencies was absolutely seamless. While the mid-frequencies were not as forward as the Shure IEMs (I personally think it's a bit too forward in these IEMs personally), it is certainly not withdrawn but yet again in seamless proportion to the bass and treble. The treble range is however a bit withdrawn. Most IEMs seem to have a difficultly maintaining a flat response to the upper most frequencies (greater than 10kHz), but I was still heartened to hear that the treble did extend higher than the SE535s (likely their biggest detractor in my honest opinion).
Next up was Mahler's 1st Symphony in 192kps high resolution. For this recording, I used my Astell & Kern AK240SS DAP and just as with Jazz at the Pawnshop, I was exceedingly impressed with the performance of the Klipsch X20i's. High resolution classical music can be a great test for audio equipment as there are often many different instruments and players and they can be smeared together if the transducers aren't fully up to the task. The X20i's were very much able to keep up with this demanding recording and I would definitely say that it was right up there with the Shure SE535, Westone W40 and Sennheiser IE80. But what I did prefer on the Klipsch IEMs is that their slightly more extended treble improved the overall performance of instruments that play mostly in the higher octaves. Flutes were natural and sounded where they would be in the orchestra. The other IEMs I mentioned would have the listener believe that they were behind the percussion section at the very back of the stage.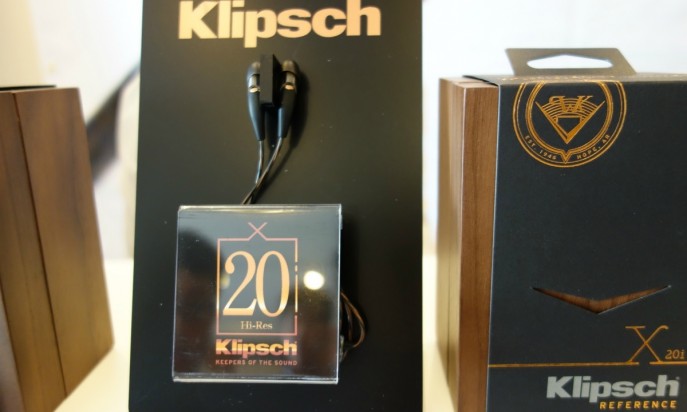 Finally, I threw some classic rock at these IEMs. None of my reviews would be complete without using at least one Rush album to put the item in question through its paces. For these IEMs, I selected 2112. This is definitely a classic that I've listened to hundreds of times over the past 25+ years and at times can offer a rather complex listening experience; especially for a rock album. The first thing that grabbed my attention was just how lively the percussion sounded. Neil Peart was simply toe tapping and head rocking. I would assert that he is the greatest living drummer (and I know many would agree with me here), and his performance in this classic album was portrayed with incredible energy and detail with the Klipsch X20i. And if that wasn't enough, that was using only an Apple Lossless recording straight out of my iPhone 6.
Simply enough these IEMs really rock! Not only do they portray an incredible amount of detail and transparency, they let the soul of the music through and lead to a very enjoyable listening experience as well. Some IEMs like the Etymotic ER-4P or S offer outstanding detail retrieval and clarity, but sacrifice this to the "enjoyment factor" and over time would lead to a fatiguing experience for me. Geddy's vocals were simply outstanding and upfront, you will not find yourself cranking up the volume to hear him sing…it is all there and in proper proportion to both the bass and treble!
Overall I was so very thoroughly impressed with the Klipsch X20i IEMs; everything from their outstanding build quality, to their small package, to their comfort, noise isolation and outstanding sound quality. The engineers at Klipsch have really taken their flagship IEM to a whole new level and not just that but have surpassed all of the other IEMs in their price category that I've owned or listened to over the years. They offer a very pleasing natural sound while still being very technically astute and dynamic. As I mentioned, with the Comply TX-100 ear tips (not included), the X20i IEMs isolate as well as the Shure SE535s (the other leaders in this category), but their extended treble and more even frequency response pulls the Klipsch IEMs ahead of my previous favourite sub $600 IEMs. Throw in their outstanding build quality, from the lightweight and durable cables and one of the best 3 button mics I've seen, the Klipsch X20i in-ear monitors are a slam dunk and if you're looking for a great pair of IEMs in this price range, I strongly recommend you give these a very strong consideration!