I love music and all the varied forms and genres that it comes in. As a producer and mixer I have a tendency and a obligation to listen and identify trends and new sounds that are here or about to become the "The Next Big Thing".In our industry the one constant is change! Yes the industry is always in flux but the ways those changes affect you the most are in the form of mixing and the consideration of new sounds and techniques that go in and out of vogue each new year.
I listen to radio, digital podcasts and broadcasts all the time, to be sure that I am in tune with the way music is presented today. There are only so many ways to interpret music when you are recording and mixing and the thing. I've noticed over my many years in music production hat the room the instruments are in and the individual reverbs, delays .Other sounds assigned to each of them and the vocalists are widely open for interpretation and can affect the entire presentation of any song by simply resetting the parameters of that room that the producer wants a band to be playing in when the listener hears a song.
Many bands have sounds and spaces that are synonymous with them such as Pink Floyd with their large spacious theatre sound or the Stones who are right there in your lap when their music comes on.
Sounds range from bone-dry (no effects reverbs or delay to very wet comprised of many reverbs delays and assorted special and tangential effects on all instruments) and at times go for the over the top with exaggerated big digital drums and rooms that make you feel like you are in an artificial cavernous hall where the band is performing in a thunderous manner.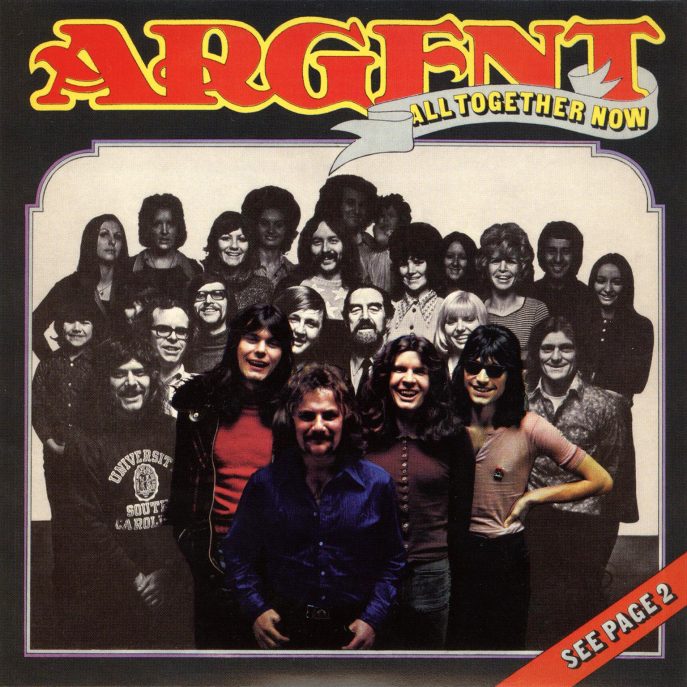 In the world of Jazz and orchestral, the sound that is most desirable is the natural sound of the room that the project is recorded in, because the musicians love that vibe and what the listener to share it. Great musicians know their instruments and sound better then anyone and work hard to insure the sound they heard in the studio where the music was recorded is preserved and translates to the sound the listener hears. They want to capture each and every nuance of the performer and their performance. These musicians are the ones that make audiophiles want to buy a great system with the best preamps, amps and speakers as the music demands to be critically listened to in a manner that allows them to unfold into the listening rooms of any home.
When you find a great piece of music that tests the capabilities of your system is a real find and that is not always the case. I can remember a major rock and roll performer, with Platinum hits to their credit, asking me, "Why does the sound of my guitar sound so bad when we play it back in the control room?" I remember casually telling him to follow me back into the studio and asking him to play a bit of the part we were recording to which I said, "Because it sounds that bad in here!". My point was musicians have an obligation to know their instruments and determine how to deliver the best sound that they can produce since no producer can capture a great sound or performance that doesn't exist in the first place.
But how does all of this apply to you and your system requirements. It applies in many ways in that the type of music you listen to will should determine the sound system you purchase as each genre has intrinsic characteristics that may or may not merit a great system to be heard on. In face, some music will sound better on a cheaper system due to the sound limitations and mixing of the recordings.
Buying a top rate system with great specs and incredible sound reproduction capabilities does little if any good if the music you listen to is in the Rap or Hip Hop category. That type of music requires that the systems have the capability to handle subsonic frequencies harnessing the sound. The specs of a high end unit which may not fall into the frequency range needed for these kinds of recordings and in fact may not be focused on the reproduction of the bottom end which at times may include frequencies usually rolled off in most mastering. There are cases where intentional distortion is used on these track as well as dissonance used to for thickening the track and adding weight to it in an all encompassing feel that makes the music, or in cases the mud, surround you as you hear the vocalist barely peeking through the track and singing their rhyme. If this is your passion then you will not to buy the highest end reproduction system because there are little if any mid or top end instruments in those tracks except for a single melodic line and infrequent percussion. Adding to the cloudiness is the frequent use of samples making listening even more challenging.
Should your passion be Alternative Rock, you stand a better chance to put your system to the test and reap the benefits of the sound reproduction at your disposal. The genre itself lives on the fact that it is a much looser and less polished form of music relying on the almost casual and under produced feel to capture the emotion and move the listener. There is production merit for sure but for the most part you will not see big name sound oriented producers involved but rather engineers who have great heart who can capture moments of emotion presented in an organic manner to the audiences and fans. This genre does not require you to spend mega bucks on your system because there is not a great array of sound or fidelity that merits a big expenditure and in fact, the tracks on a high quality system may not have the same effect as a lesser one since the limited sound reproduction actually gives the "demo feel" that most of this music thrives on to be successful.
Then there's Country and Rock, two types of music that, for the most part, have seen their demanding studio quality go up in the last 5 years! Yes, it is true that many of the greats in production and performing have moved to Nashville due to the abundance of work and the reduced stress levels. Both these areas are still making great recordings and using real consoles, not in the box (Pro-tools sessions) to make a recording that has weight, dimension and depth as well as sonic excellence. This is not a commentary of my preference in music, merely a statement of the facts upon the delivery of the final product I've heard. These are tracks, with some exceptions, that will utilize the full capabilities of your systems and reward you with the sound gems and production values that will make you glad you spent the money to hear what was really in the mind of the artists and producers who worked hard for you and your entertainment. Both these genres have a high degree of quality performance and production value that are mandated due to competition and peer pressure of better musicians and artists.
Next is today's POP/ AC genres to consider. Your system needs here are as varied as the items on an all you can eat buffet! There are great ones and some horrible ones. If you are talking Josh Groban and John Legend you are going to be pleased you spent the money to hear the many nuances and production treats that surround each and every song they do with great orchestra and wonderful intricate arrangements that demand to be heard on every level. This too is the case with a wonderful producer such as Quincy Jones or Mutt Lange who make recordings that use subtlety and panning to create an aural experience that is never the same twice, offering a listener an insight into the performance and song. But if it's One Direction that you like, you need not bother spending the extra dollars because it will sound just as bad on cheaper home system as it will on an expensive audiophile set up. It may even sound worse on a great system!
Now we have R&B /Dance which has been up and down lately. R&B has had some amazing releases that explode on a great system with artists Drake, Rihanna and Janet Jackson leading the way with well-produced and mixed recording. Such is also the case with Calvin Harris and Zedd in dance whose music features a wide array of sounds and the full use of the frequency spectrum to enhance the experience utilizing a wide array of synthetic sounds.
So, now you have this quick overview of the music business and our current end products, to help you make a decision. Fact is, you should not just purchase a great system if you are lessening to less then great music because no matter how good the reproduction specs and quality are, you can't hear what doesn't exist and if it was not recorded, produced or done with passion and attention to sonic excellence in the first place then nothing you buy can or will make it sound any better then the limitations of the actually recordings themselves! Choose your music wisely so you'll get the full enjoyment from your system.

As always, make sure you love the music and respect artists who create it!