HEDD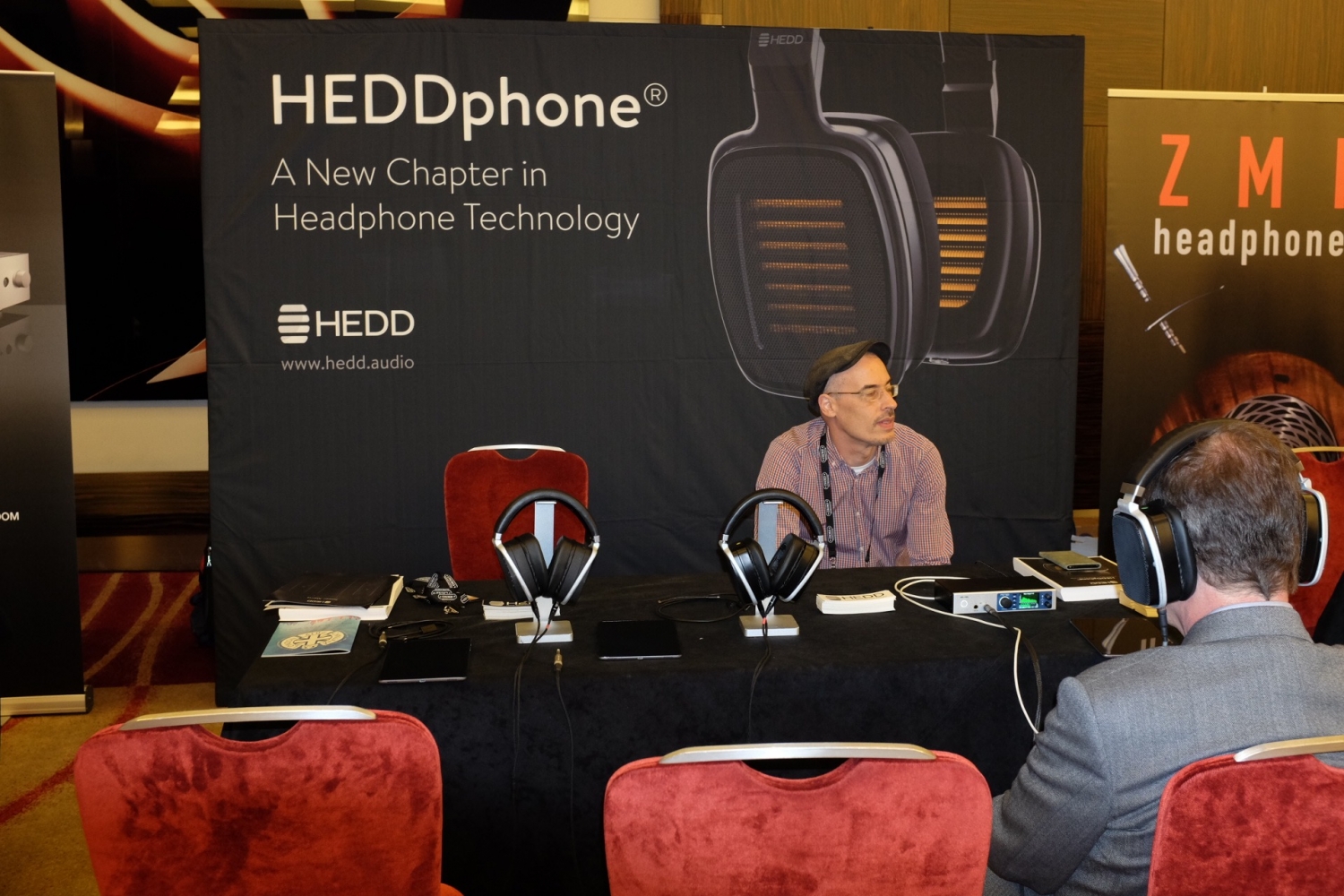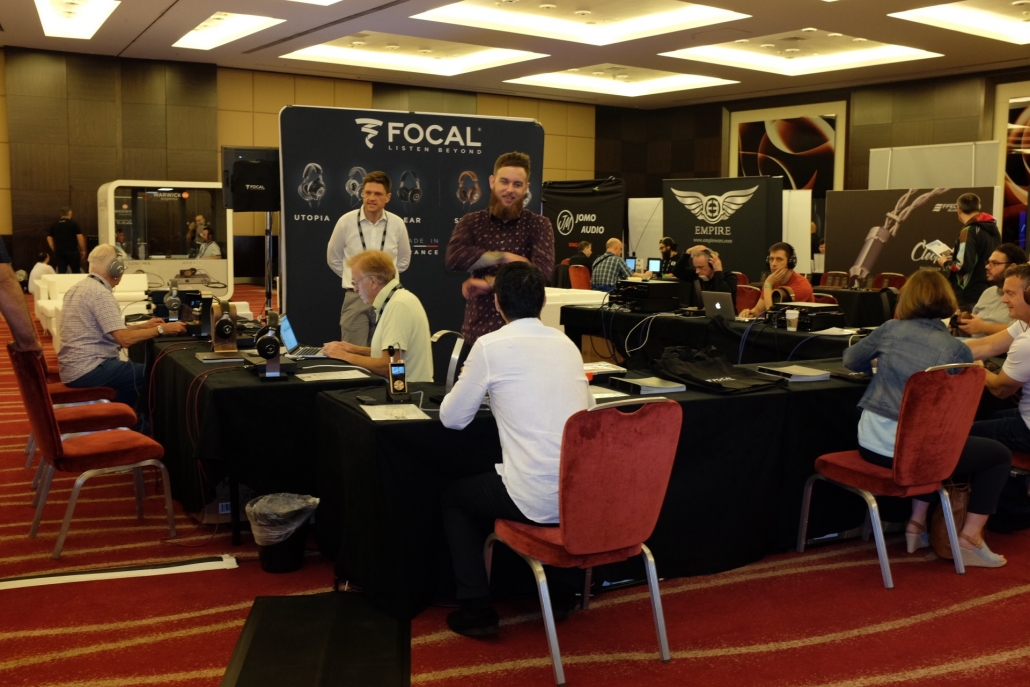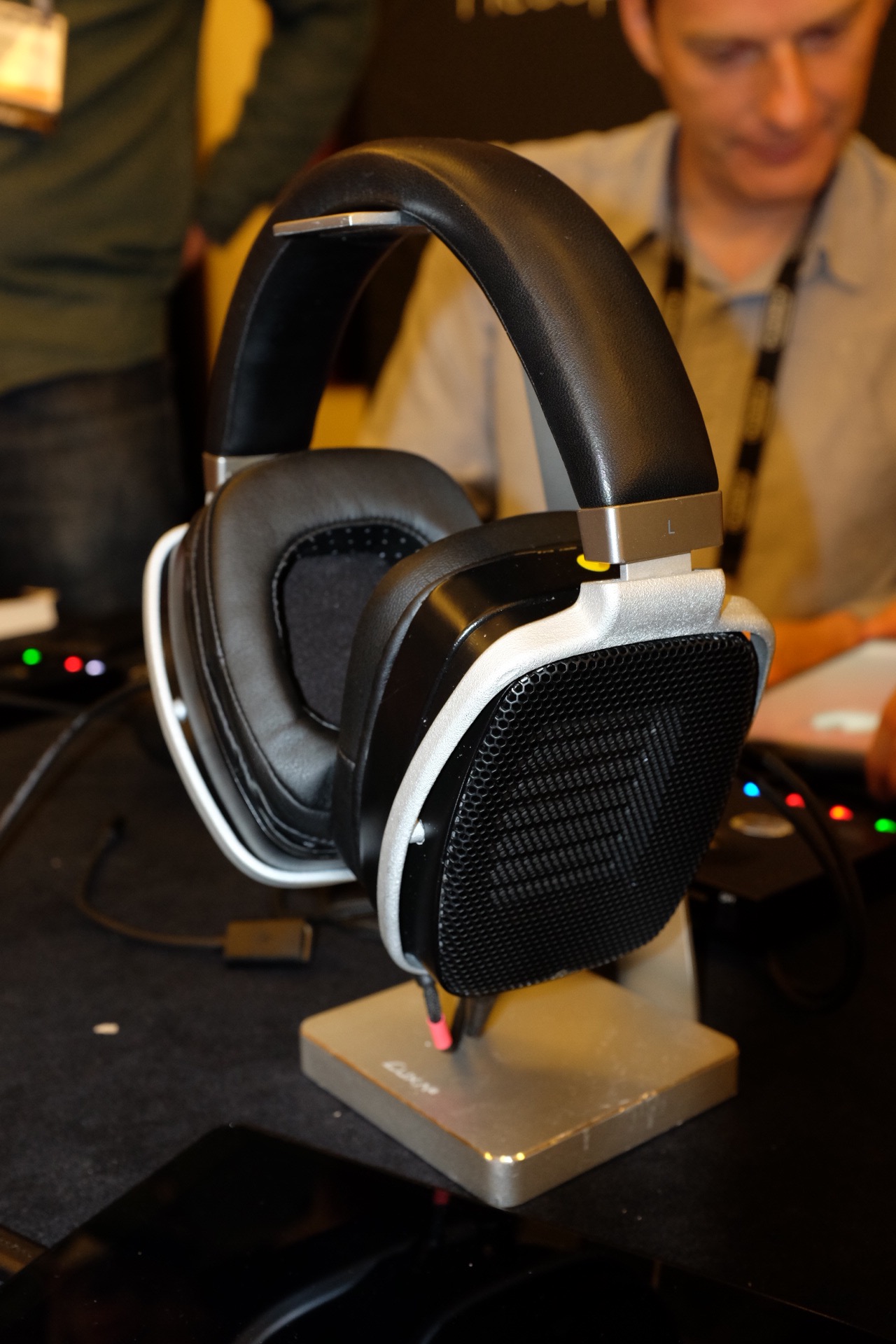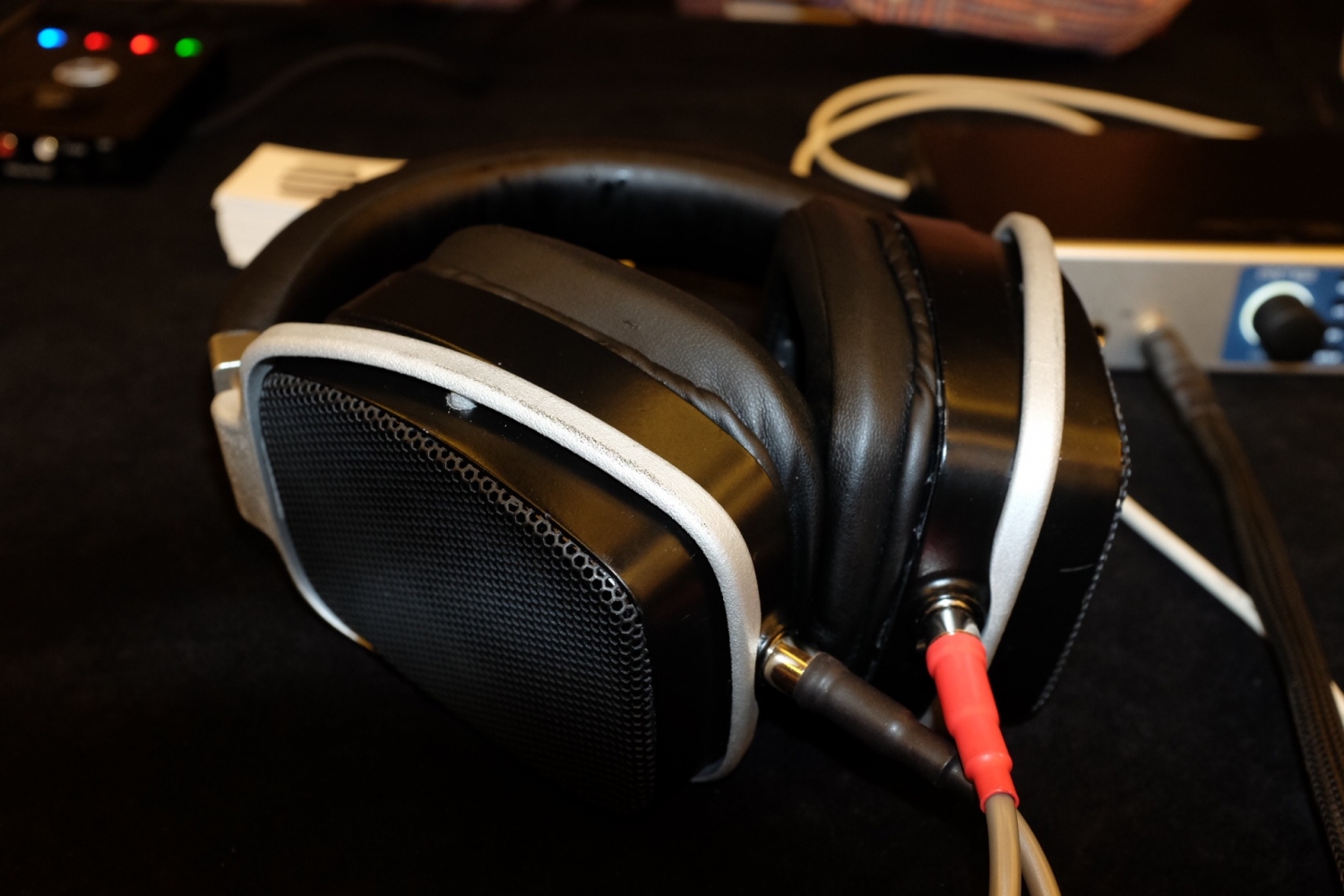 HEDD (Heinz Electrodynamic Design) from Berlin, Germany, has been designing professional monitors for 30 years and now they have decided to apply their knowledge on Air Motion Transformer (AMT) tweeters to headphones. An AMT is an electrodynamic transducer that is able to move air faster than common voice coil, magnetostatic (planar) or electrostatic system. By utilizing a folded diaphragm, it is able to squeeze out air four times faster than with a traditional piston-like movement. To adapt AMT technology to headphones, HEDD has developed a new geometry on their AMT so that it is able to produce the full frequency range of 10Hz – 40kHz. The HEDDphone is an open over-ear design and its specifications are; Efficiency: 90 dB SPL for 1 mW, Impedance: 38 ohms, Connector: Mini XLR.
The photos above show the prototype HEDDphone. The final product should look similar, be a little lighter and should be out around October. The HEDDphone is solidly built, its body made via 3D printing. At the show, this headphone was driven by an RME DAC headphone output but of course, it would benefit from an amp with more drive. According to HEDD, the HEDDphone scales well with better amplification. It would be interesting to see what the production version is like when it comes out later this year. Price is around 1600 – 1700 euro.
Woo Audio
Woo Audio of New York, USA is well known in the Head-Fi community for their valve amplifiers. This is the first time Woo Audio has come to London CanJam and they have brought with them some of their exciting products including the WA33 valve headphone amp/ preamp, the WA 3ES valve electrostatic headphone amp/ preamp, the WA11 Topaz portable DAC/amp, the WA7 Fireflies (2nd Generation) valve headphone amp/DAC and the WA8 Eclipse battery operated valve amp/DAC.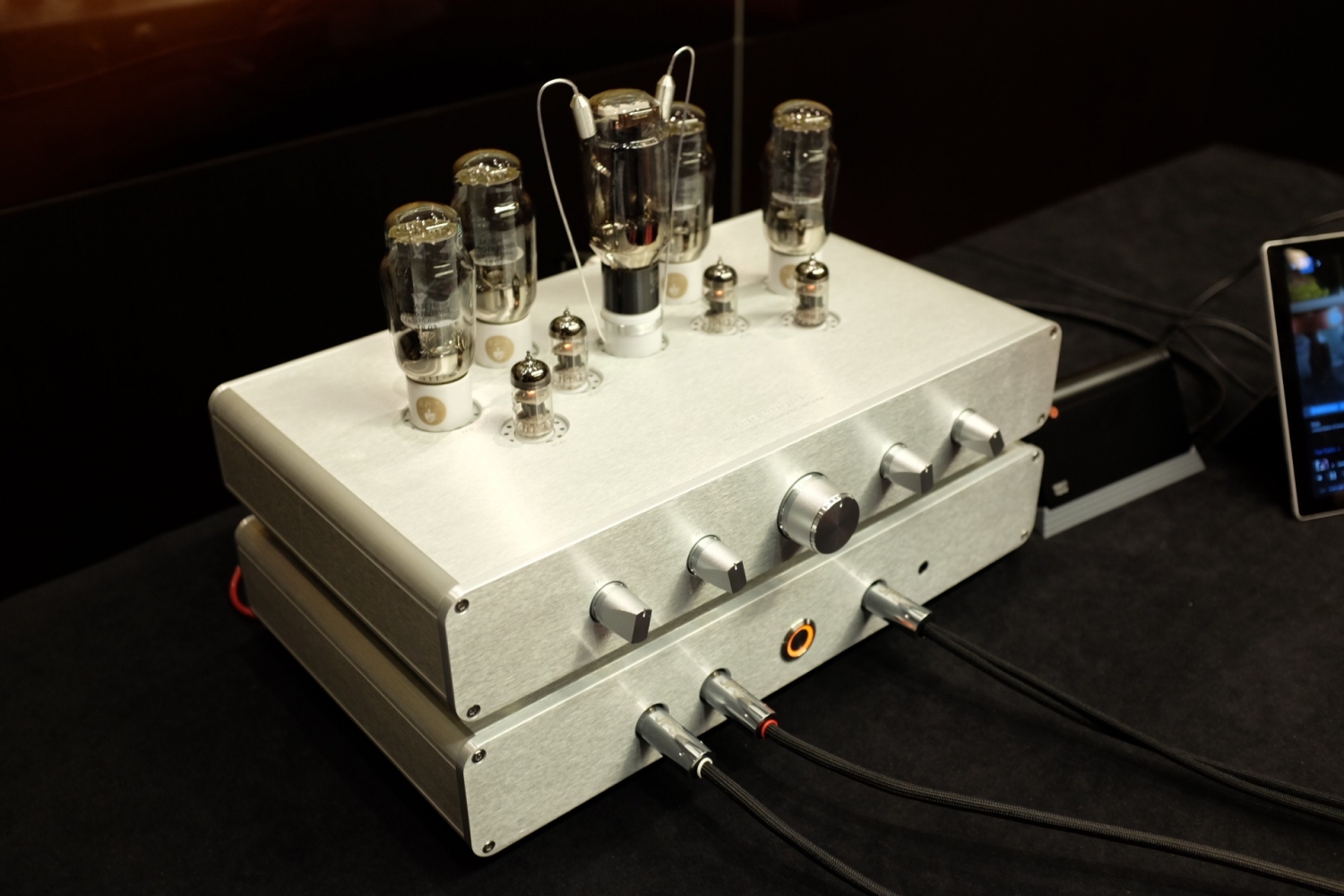 The WA33 is a fully balanced valve headphone amp and preamp. It is a direct-heated triode, push-pull Class A, output transformer-coupled design. With 4 x 2A3 output tubes it can deliver up to 10W to drive headphones! The WA33 is very well made and uses point to point wiring internally. The Tube complement is 6C45 driver x 4, 2A3 power x 4, 5U4G rectifier x 1. The WA33 comes in both a standard version and an elite version which has upgraded parts that includes: transformers made with single crystal copper wires and a Ni Alloy metal core, single crystal copper internal wiring, Alps RK50 4-channel volume control, 4 x Mundorf MCap Supreme Silver/Gold capacitors for interstage coupling, 3 x Mundorf MTube capacitors for voltage filter, Cardas Audio XLR and WBT RCA connectors. It is priced at $7999 for the standard version and $14999 for the elite edition.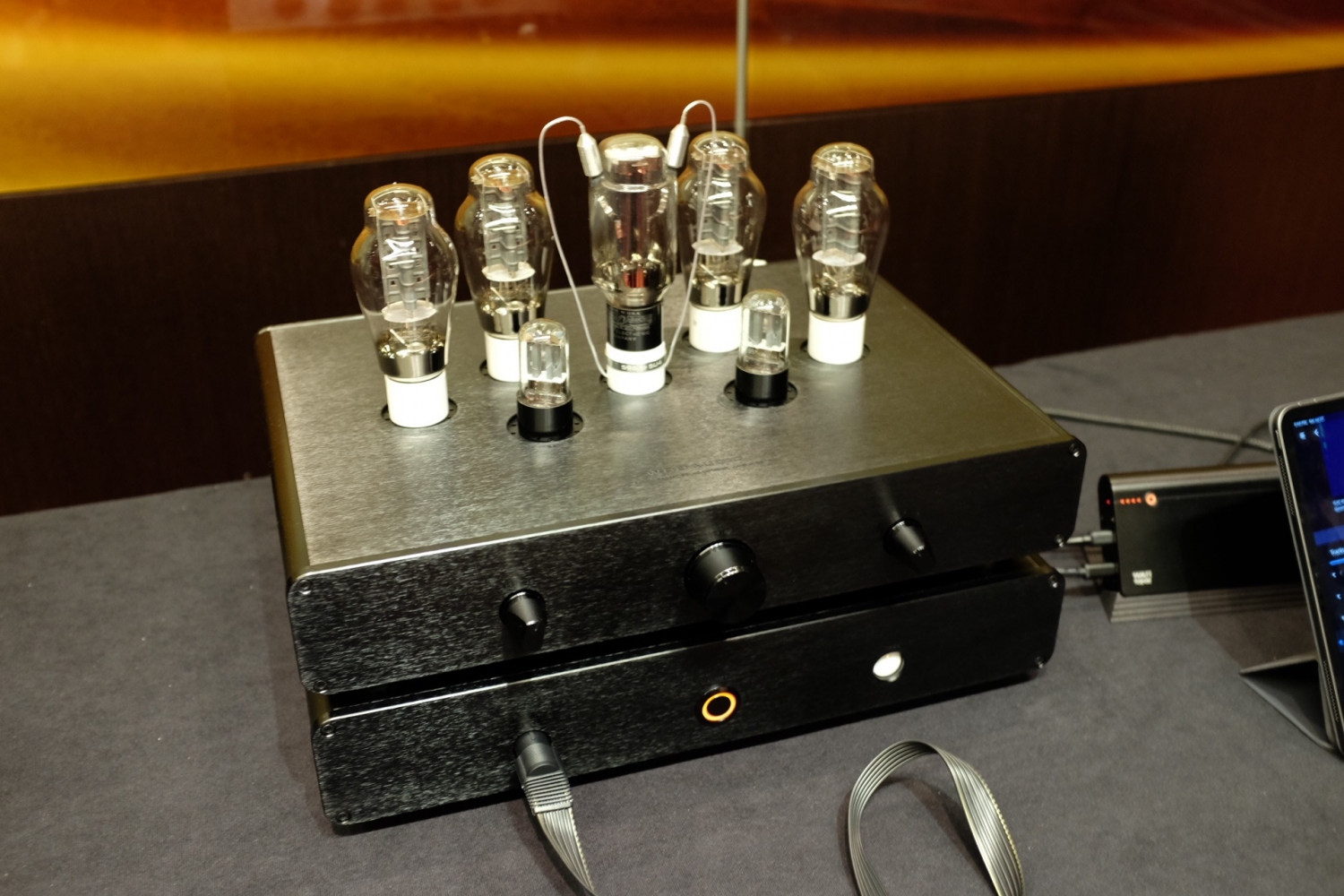 The WA3ES is Woo Audio's flagship valve electrostatic headphone amp and preamp. It uses two 6SN7 driver tubes pushing four 300B power tubes as the output stage and one rectifier 5U4G tube. The amp is self-biasing with compatible tubes. The WA3ES is compatible with 5-pin 580v (Pro-bias) for STAX, HiFiMan, and MrSpeakers headphones and is able to operate dual headphone outputs simultaneously. The WA3ES comes in two versions, the standard version and the elite version which has upgrade parts including Mundorf Supreme Silver/Gold audio capacitors, single crystal copper internal wiring, Alps RK50 4-channel volume control, Cardas Audio XLR and WBT RCA connectors, priced at $8999 for the standard version and $12999 for the elite edition.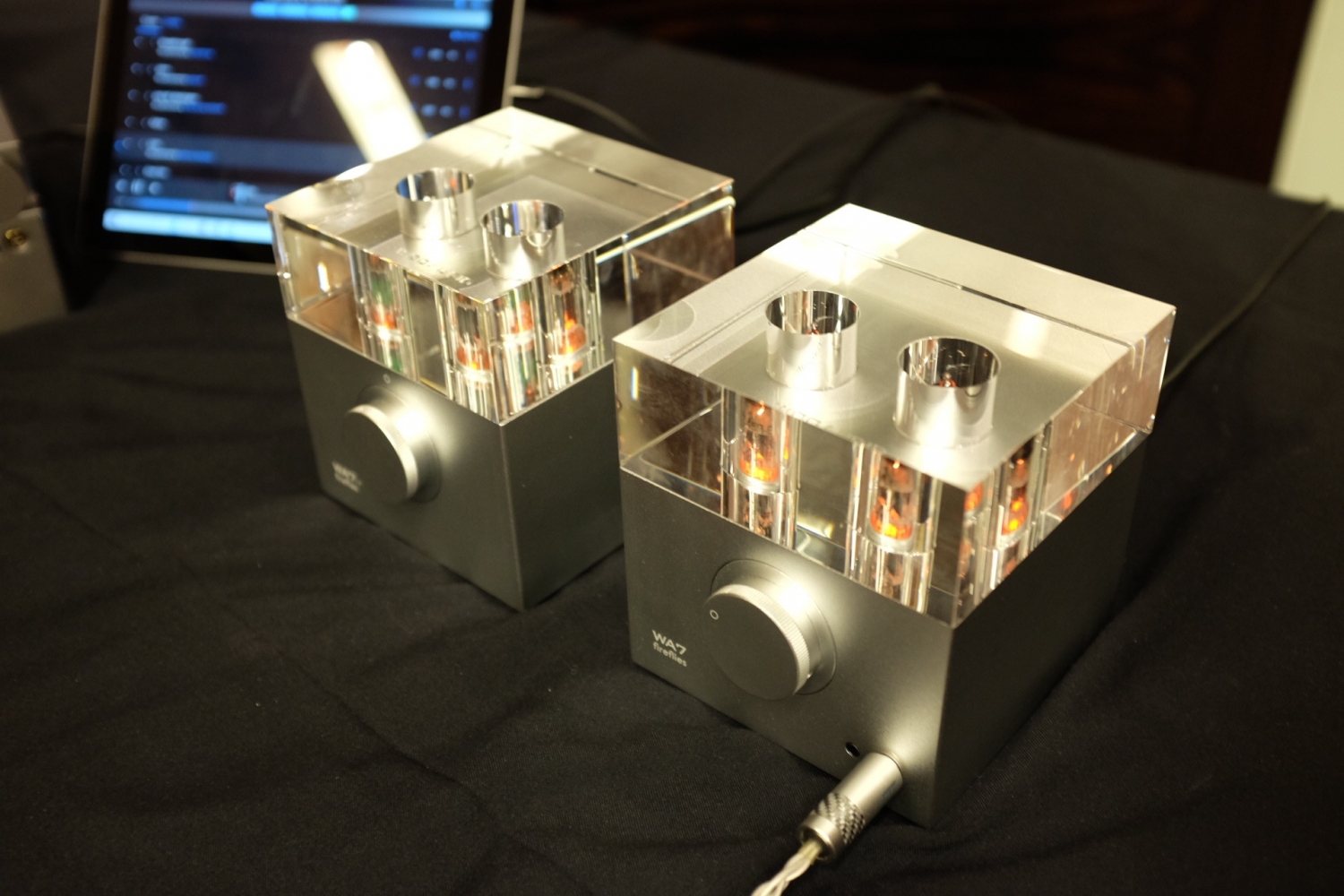 The WA7 Fireflies (2nd Generation) is a pure class-A valve headphone amp/DAC. It is a pure tube design that uses 6C45 tubes in a class-A, single-ended topology with transformer-coupled outputs. WA7's DAC is courtesy of ESS SABRE which is capable of decoding up to 24-bit/384k sampling rates. The standard model comes with a solid-state linear power supply but one could upgrade that to a tube power supply unit that looks like the amp/DAC unit (see the unit on the left in the photo above). Tube compliment is 6C45 driver/power x 2 for the amp/DAC unit and for the WA7 tube power supply upgrade 12AU7/5963 rectifier x 2. Audio outputs for the WA7 are 1/4" (6.3mm) and 1/8" (3.5mm). The WA7 Fireflies (2nd Generation) is a great sounding amp/DAC with a warm valve sound that also looks superb! Priced at $999 for the standard version with a solid-state linear power supply and $1599 with the tube power supply upgrade unit.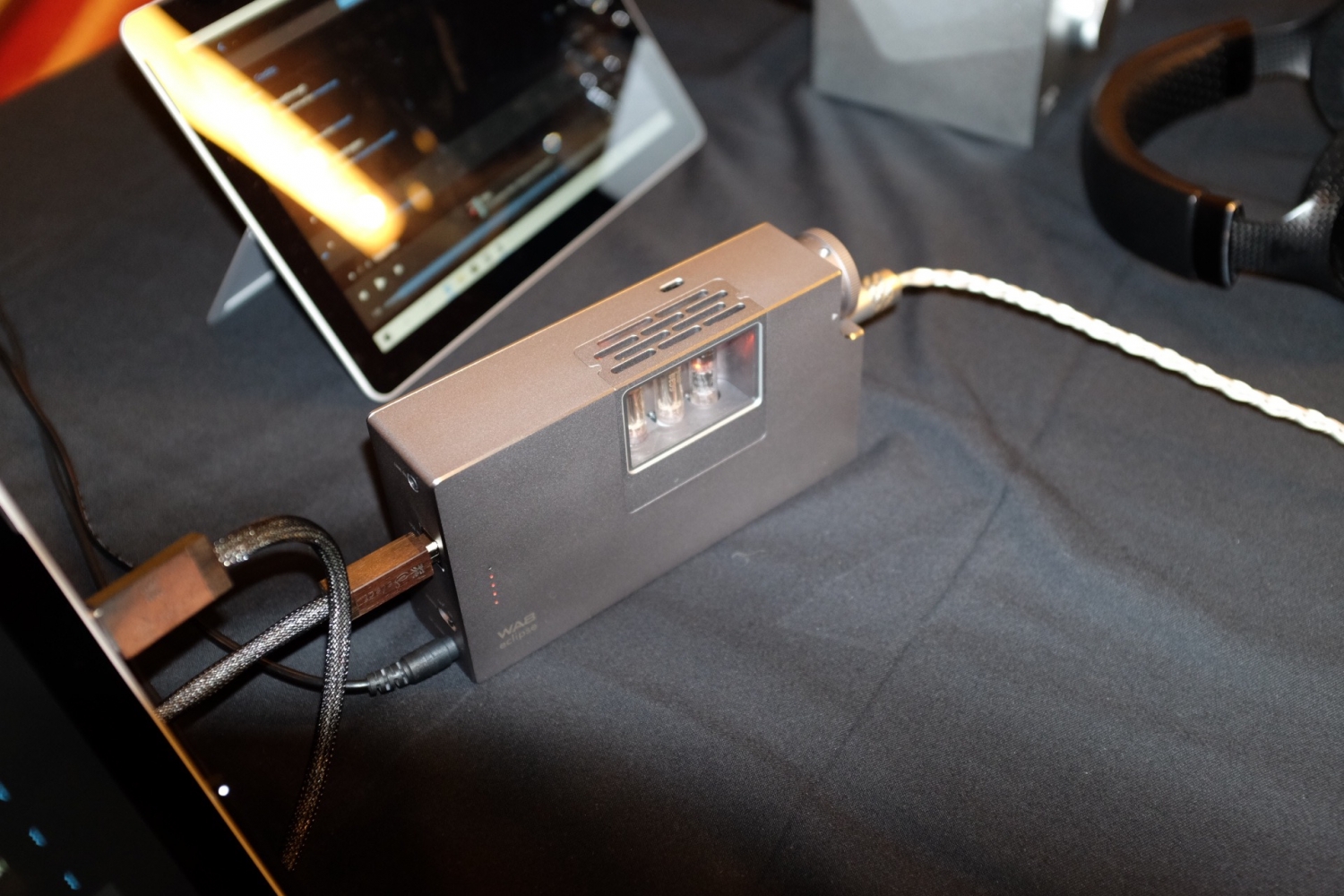 The WA8 Eclipse is a battery-operated Single Ended Tube Class A amp and DAC. It features OCC single crystal copper Ni Alloy core output transformers and an ESS SABRE DAC (ES9018M) that decodes up to 24bit/384kHz. Tube complement for the WA8 Eclipse is sub-miniature 6S31B power x2 and 6021 driver x1 and is self-biasing, with a rechargeable lithium-ion battery that lasts up to 4 hours of continuous music playback. Inputs for WA8 are USB Type-B and 1/8" (3.5mm) analogue input and the outputs are 1/4" (6.3mm) and 1/8" (3.5mm). Priced at $1799.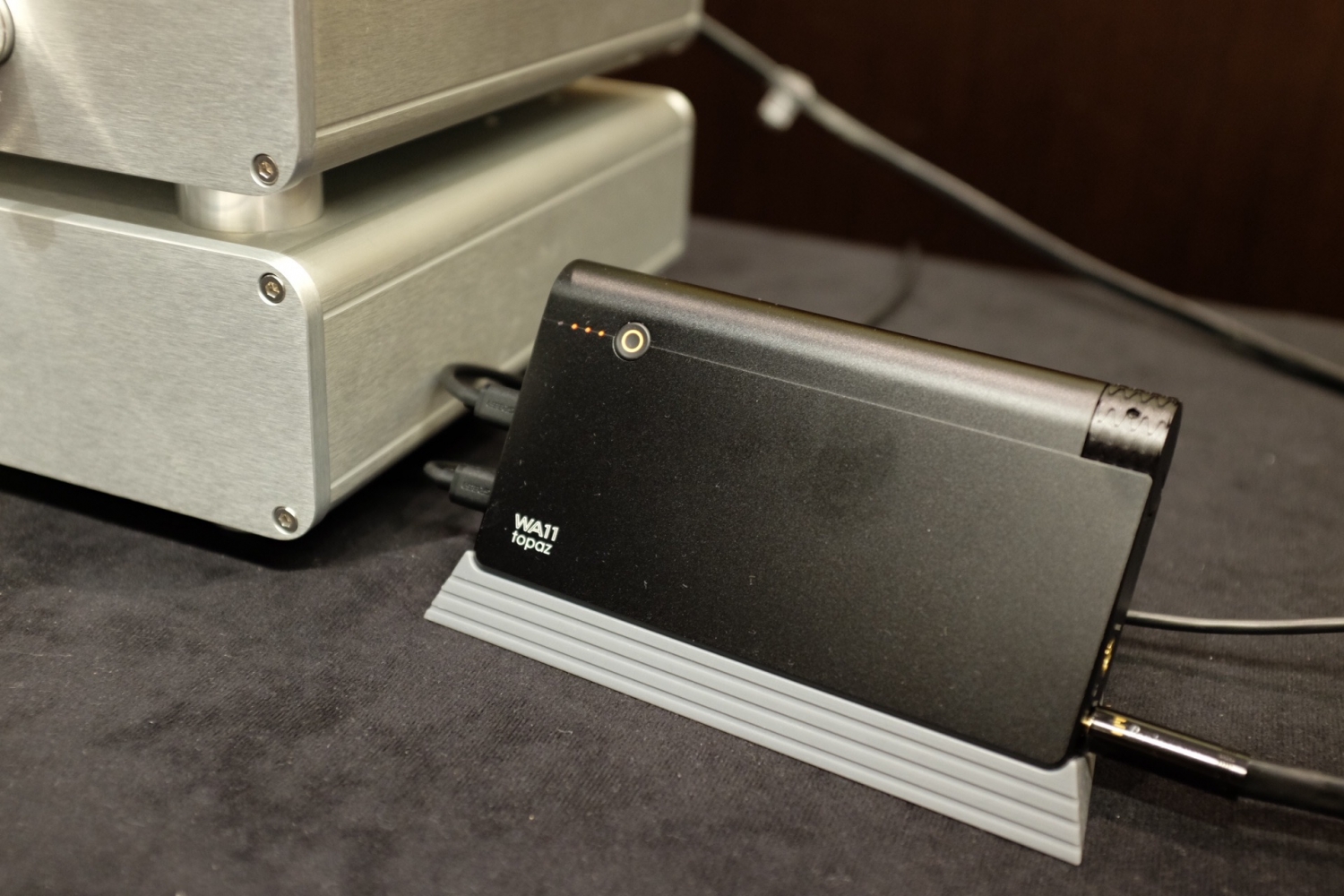 The WA11 Topaz is a portable battery-powered Class A solid-state DAC/amp. At the heart of its DAC is an ESS SABRE DAC (ES9018M) chip which is able to decode up to 24/384 PCM and DSD128 via USB-C. For inputs, the WA11 Topaz has a 4.4mm Pentaconn balanced and USB Type-C port and for outputs, it has a 4.4mm Pentaconn balanced and 1/4" unbalanced. The WA11 Topaz is priced at $1399.
Campfire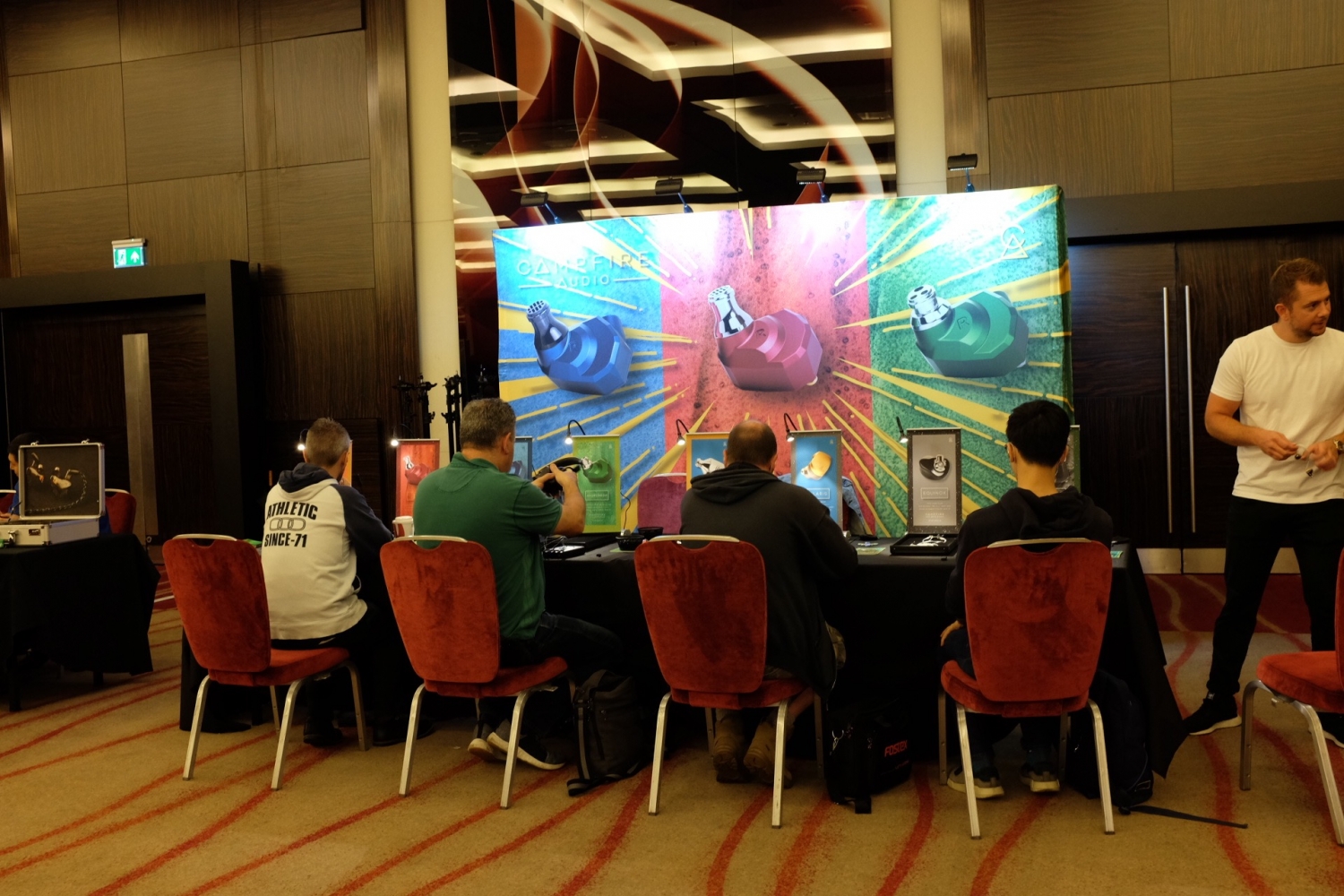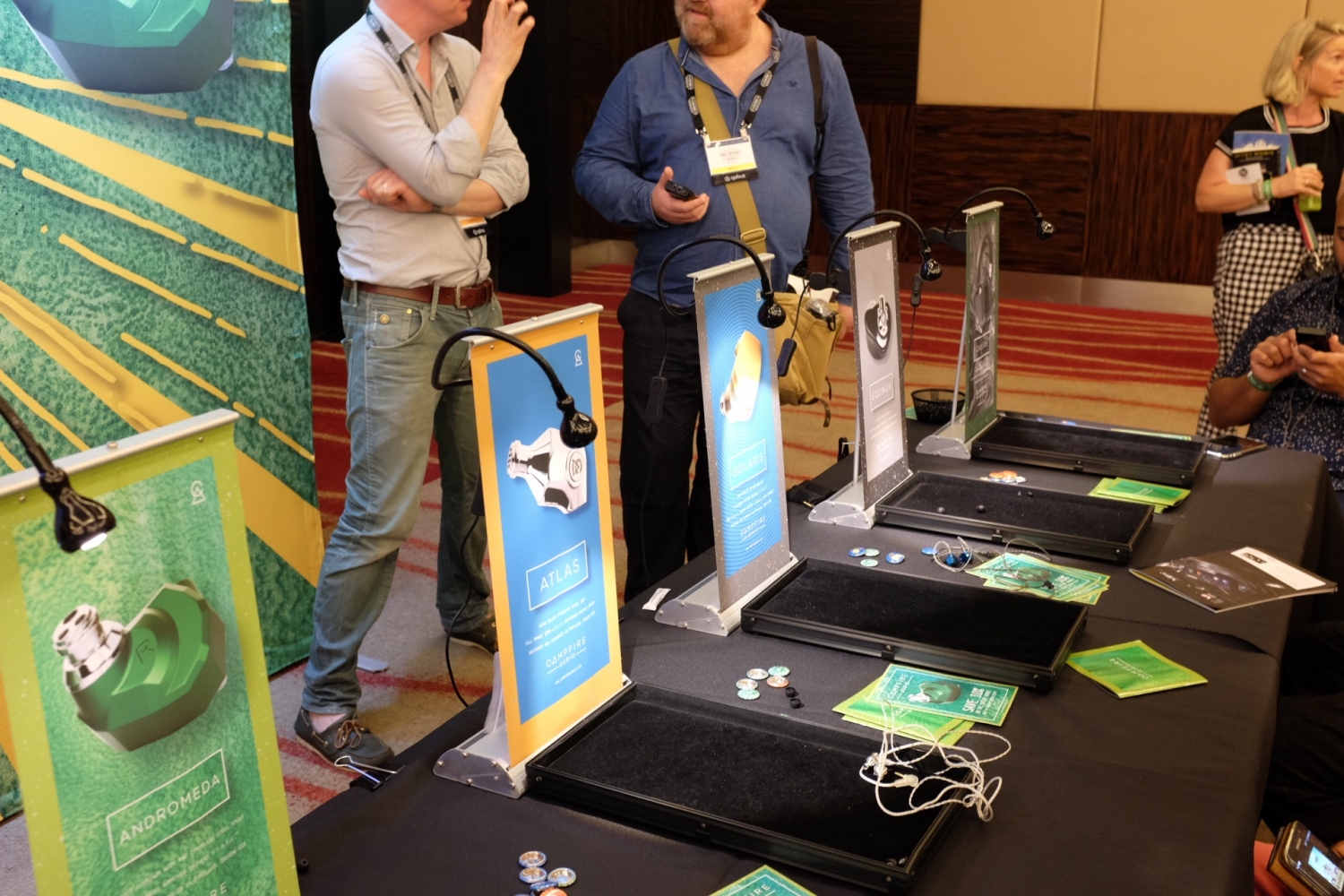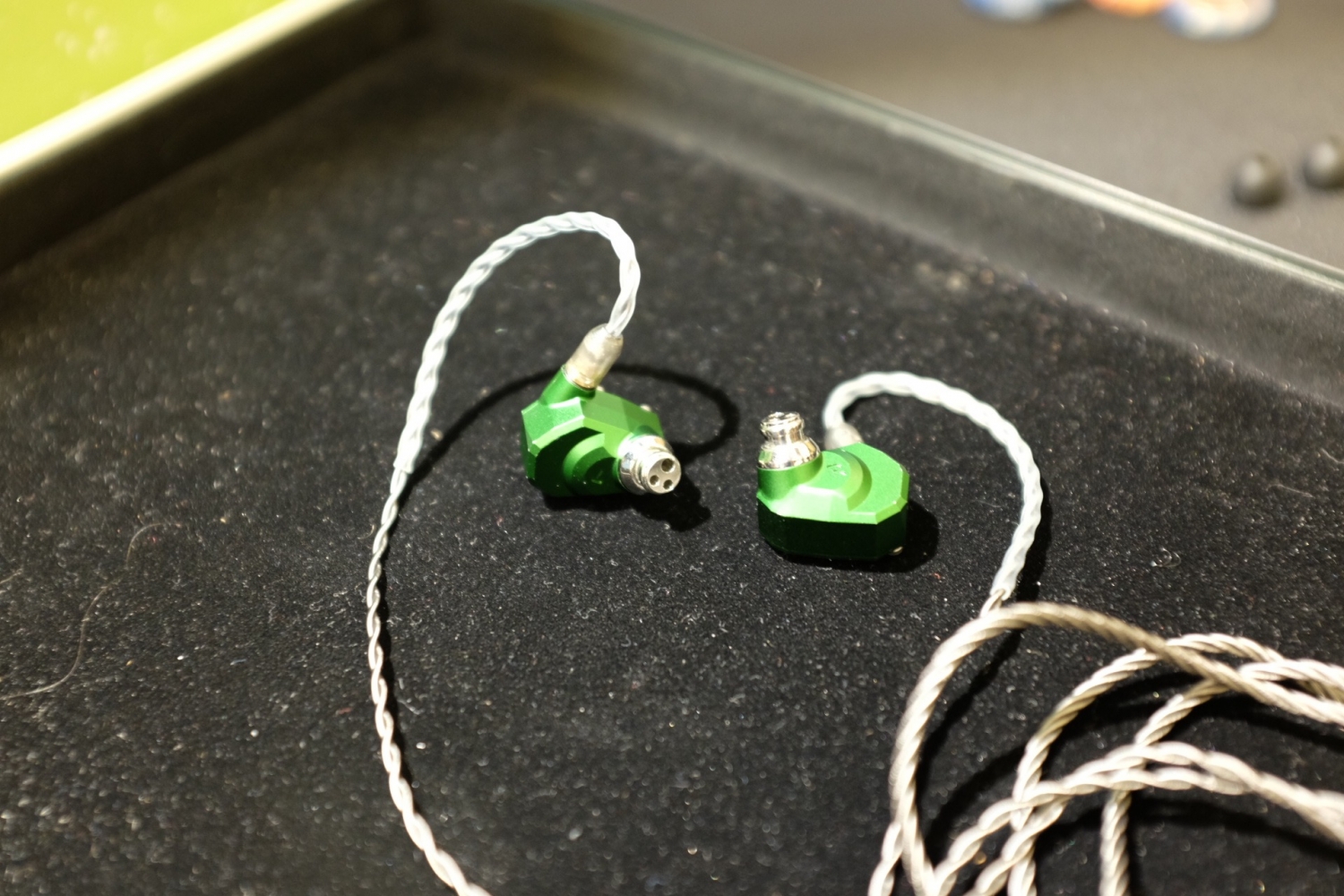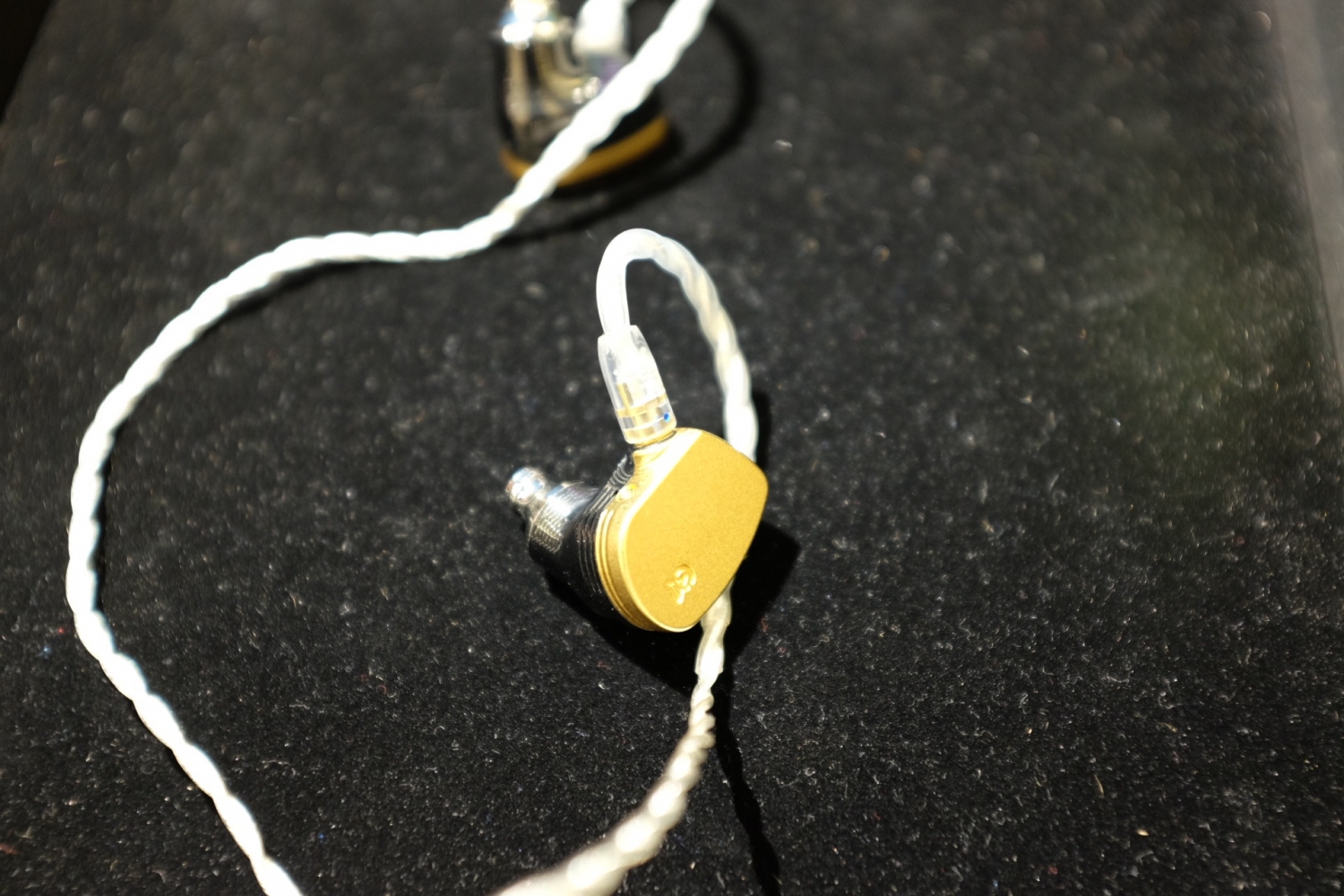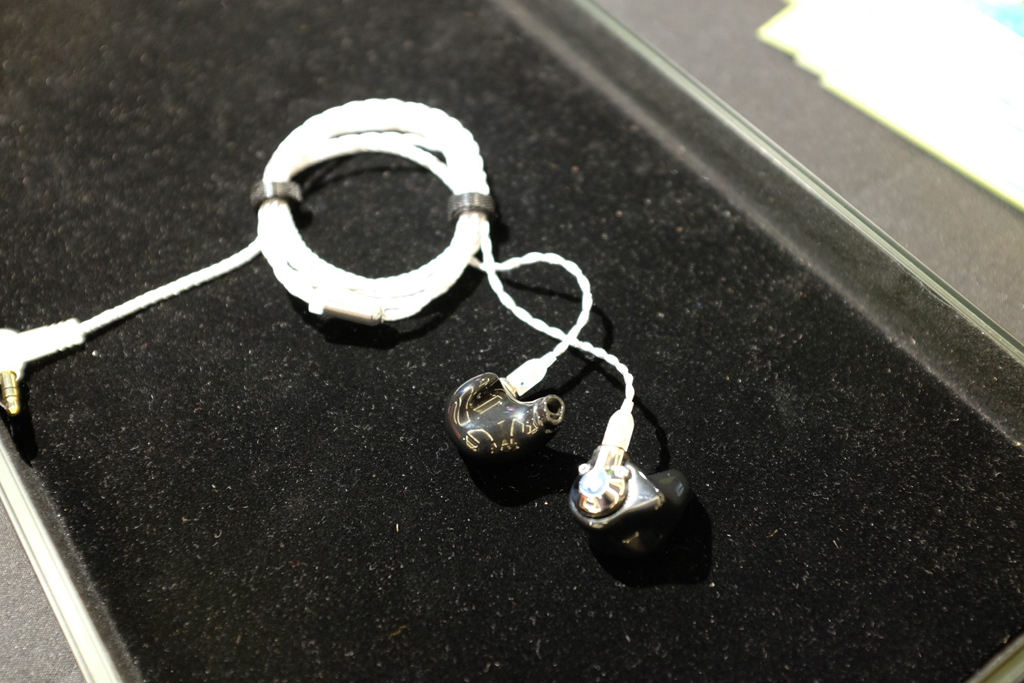 Campfire from Portland, Oregon USA has a new top of the line universal-fit hybrid IEM called the Solaris which has 4 drivers (2 x BA with tuned acoustic expansion chamber for highs, 1 x BA for mid, 1 x dynamic driver for mid + low). This good sounding IEM comes with large conductor silver-plated copper Litz wire and is priced at £1449. Campfire has updated their Andromeda to a new 2019 Edition, the sound remains the same as there is no change to specification (2 x BA with tuned acoustic expansion chamber for highs, 1 x BA for mid, 2 x BA for bass). The improvements on the 2019 Edition are a more comfortable and flexible cable (silver-plated copper Litz wire), improved finishing on the Andromeda and comes with a new box & case. Priced at £1049. Campfire also has a Custom-fit IEM called Equinox. Like the Atlas, it has a 10mm amorphous diamond-like carbon dynamic drive. It has solid body design with a stainless steel driver housing and comes with a pure silver Litz cable, priced at $1449.
FAN Acoustics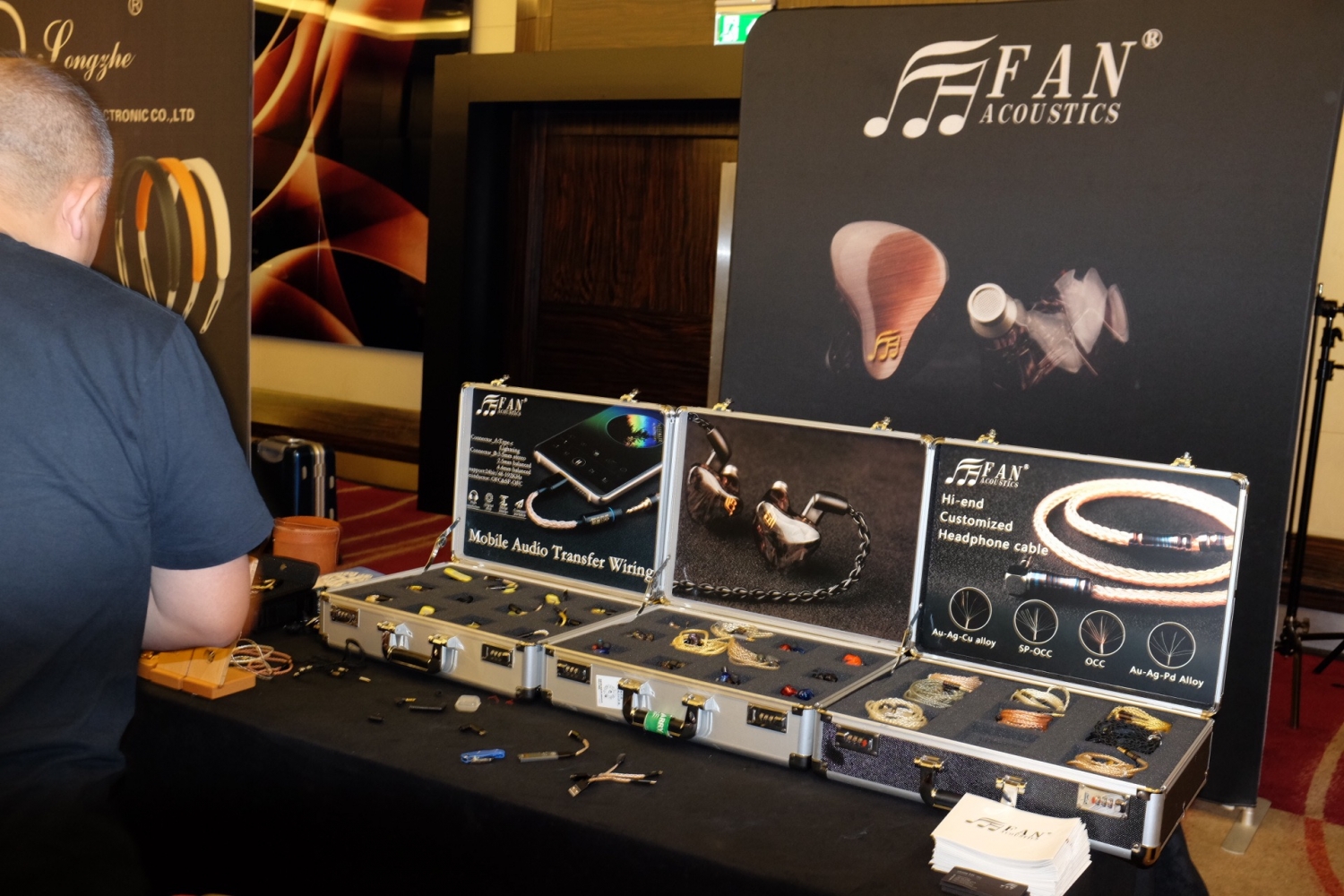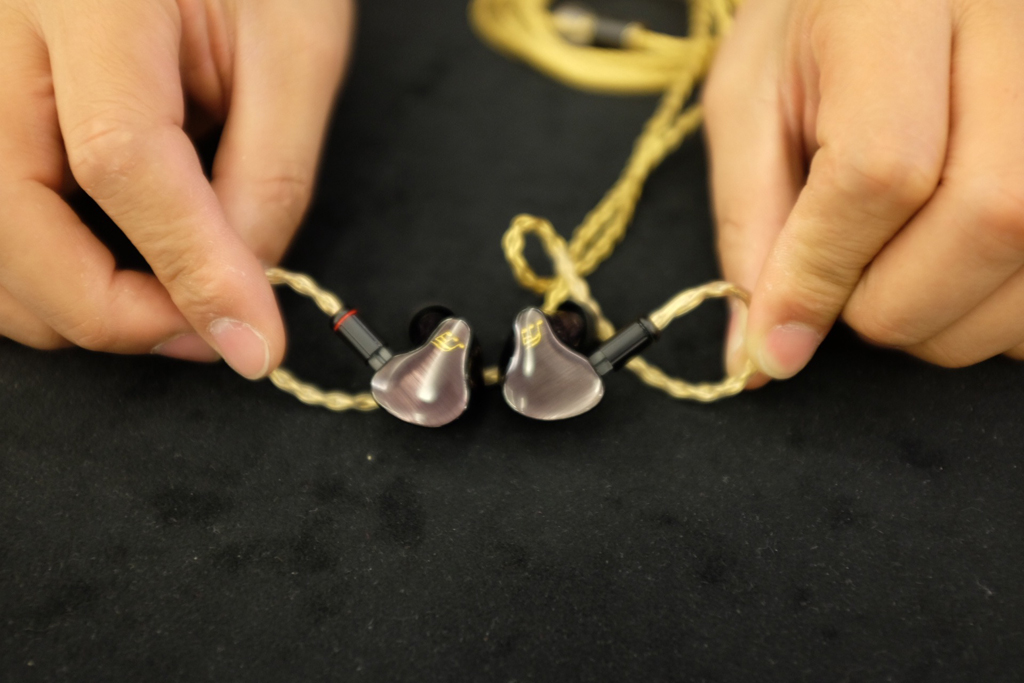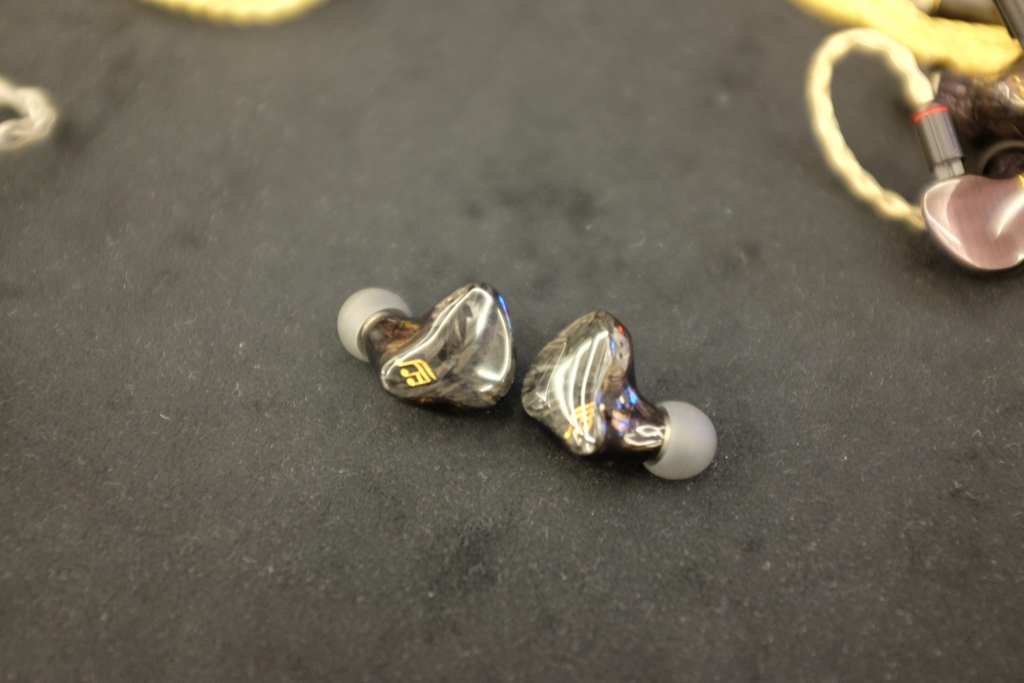 Fan Acoustics from China designs and develops customized headphones and audio cables. On their stand, they were showing their top-end IEM the WK28 which has 14 balanced armature drivers priced at $2320 (not including import tax) and FJ5 hybrid IEM with 5 drivers (2 x Electrostatic drivers, 2 x Moving iron drivers, 1 x Moving Coil driver), priced at $1450 (not including import tax).
Meccaudio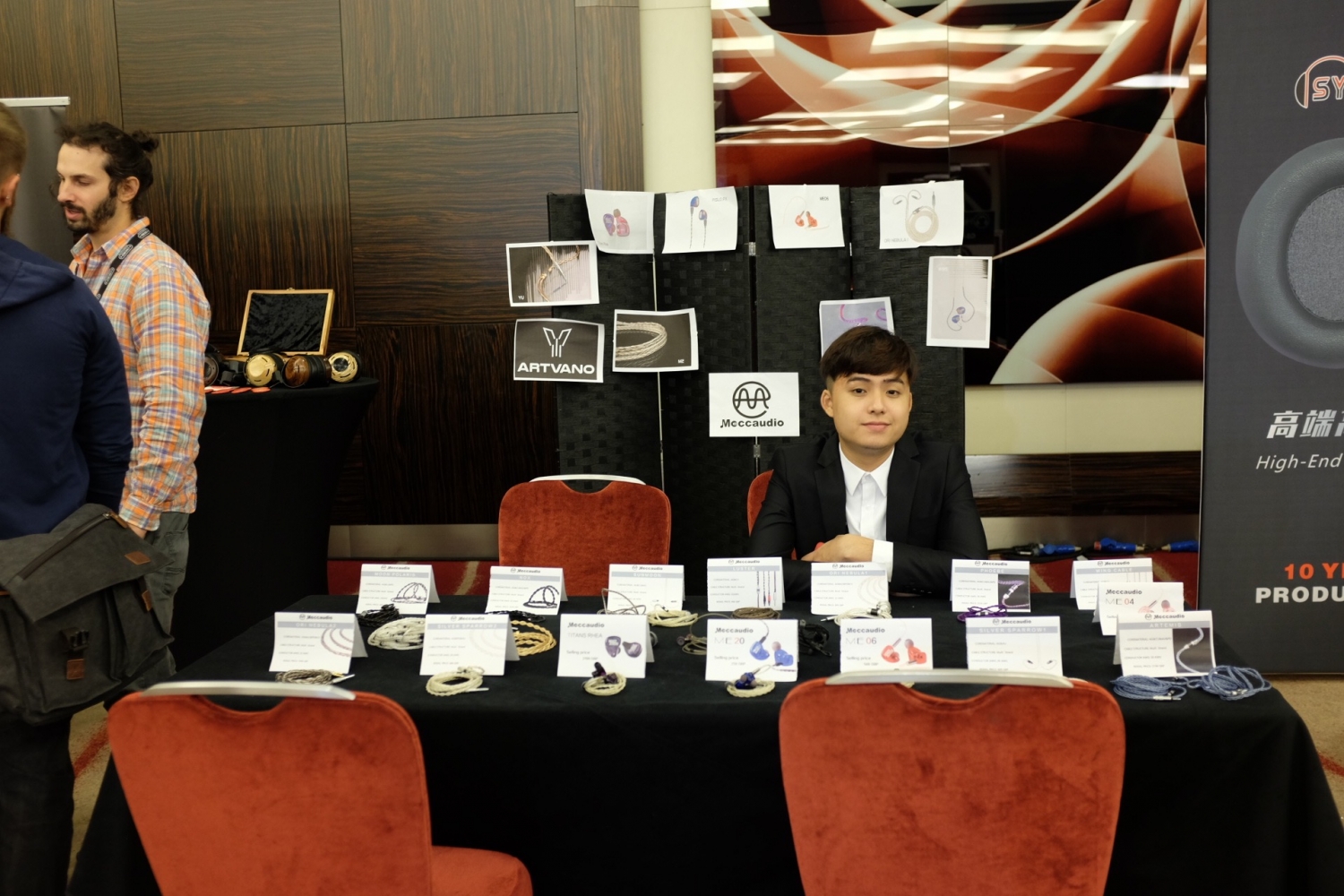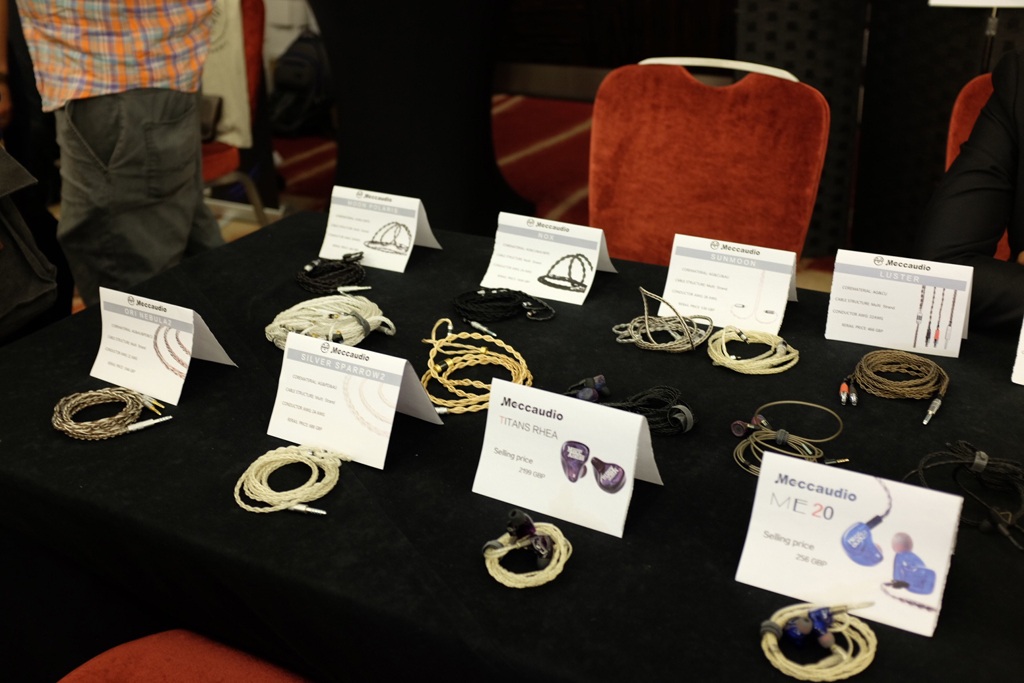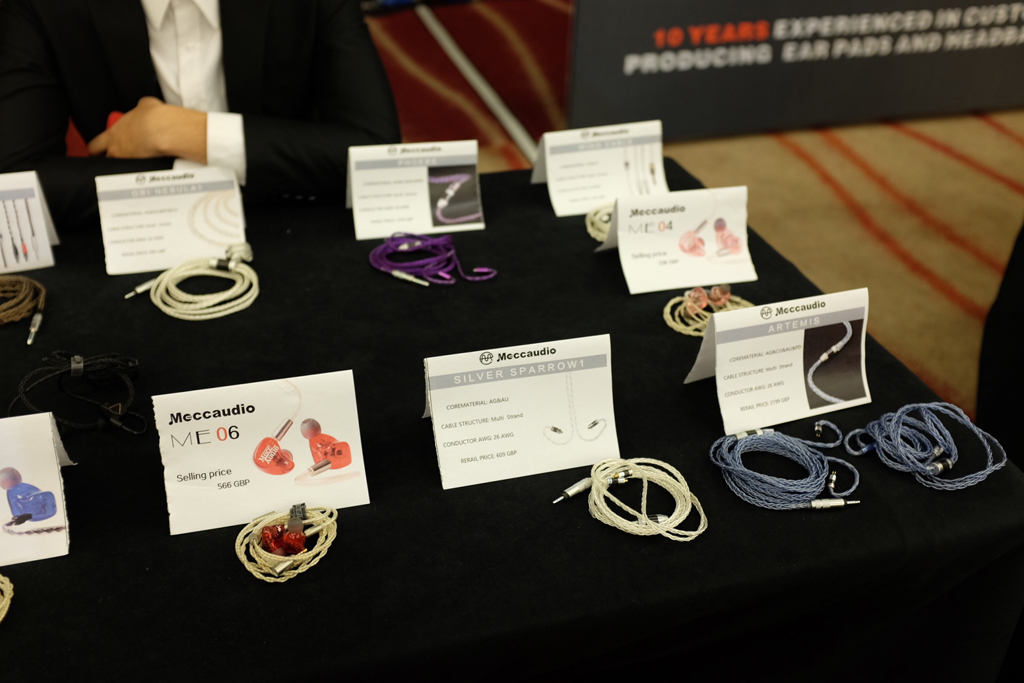 Meccauduo develops and produces headphones and upgrade cables. This year they have their flagship Titans RHEA IEM on show, which is priced at £2199. Also showing on Meccaudio's stand was the ArtVano PISLO PX IEM priced at $1659.
ZMF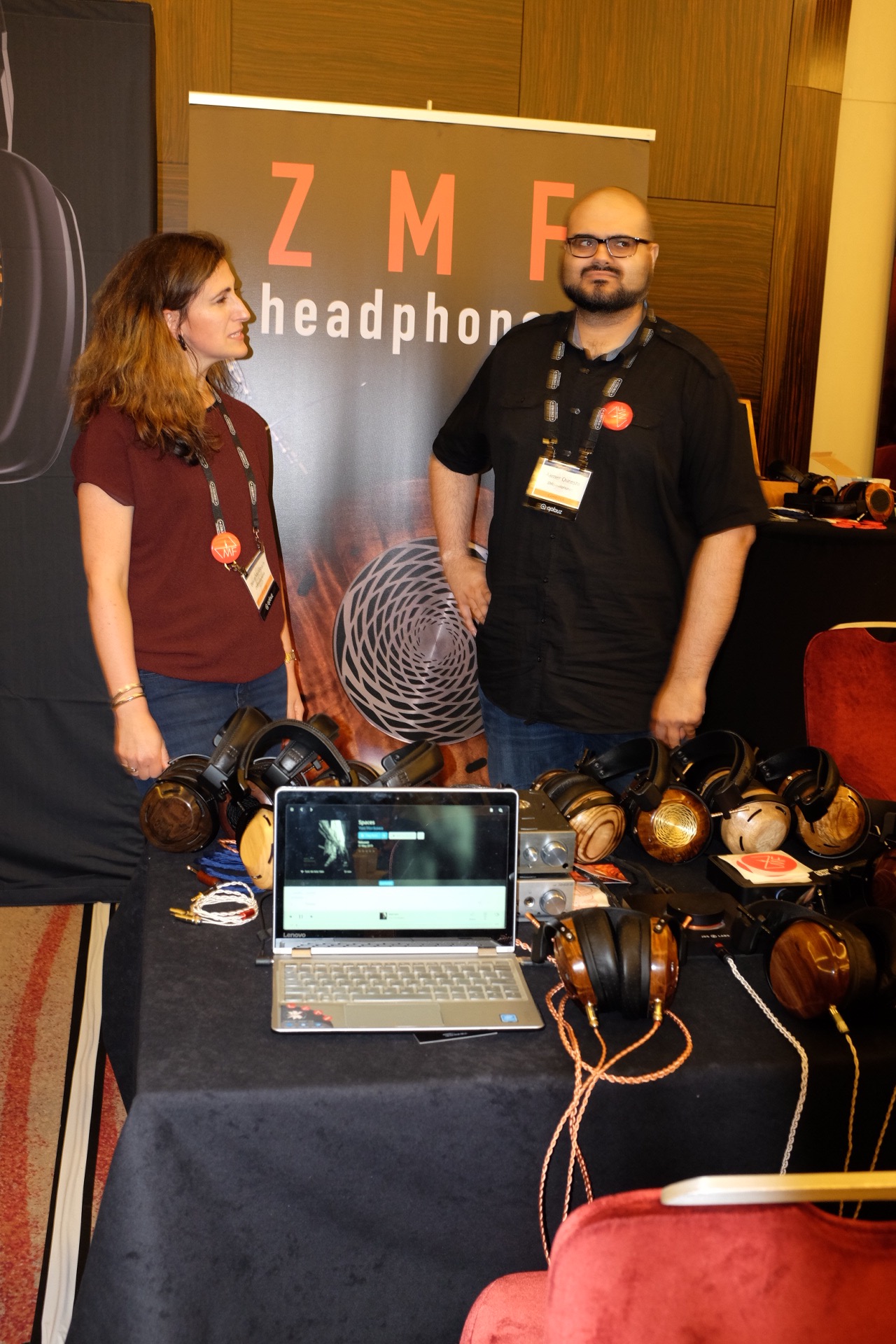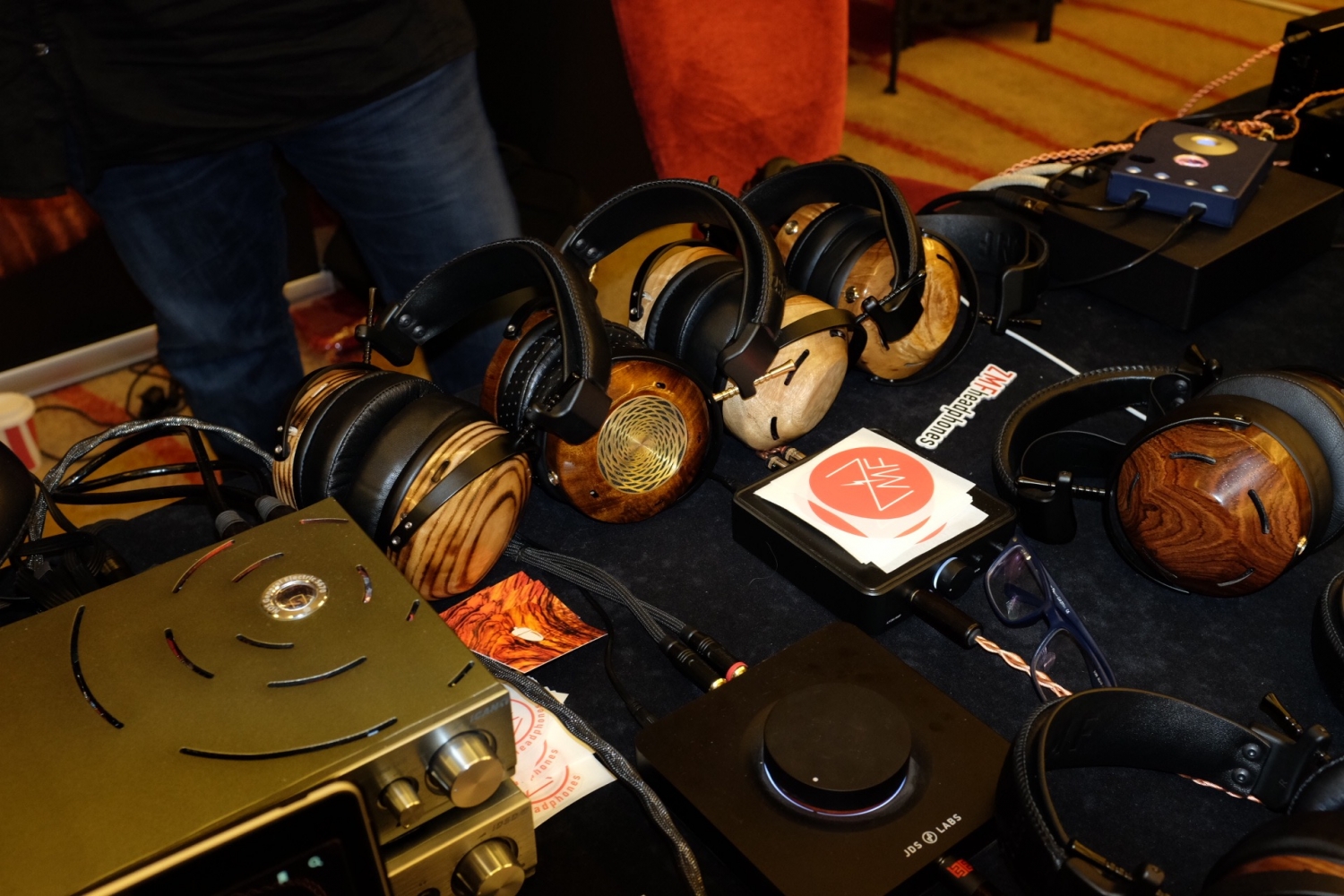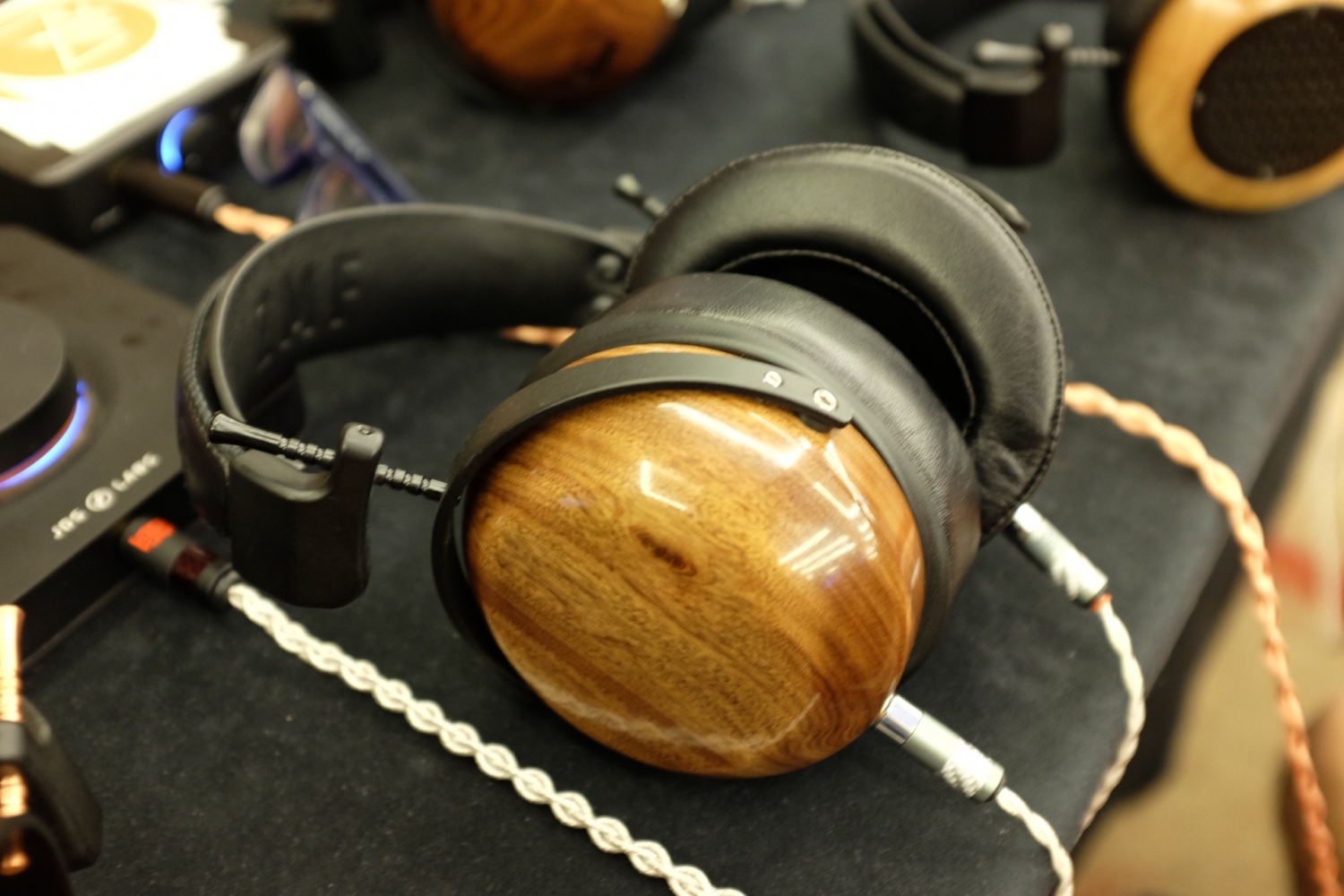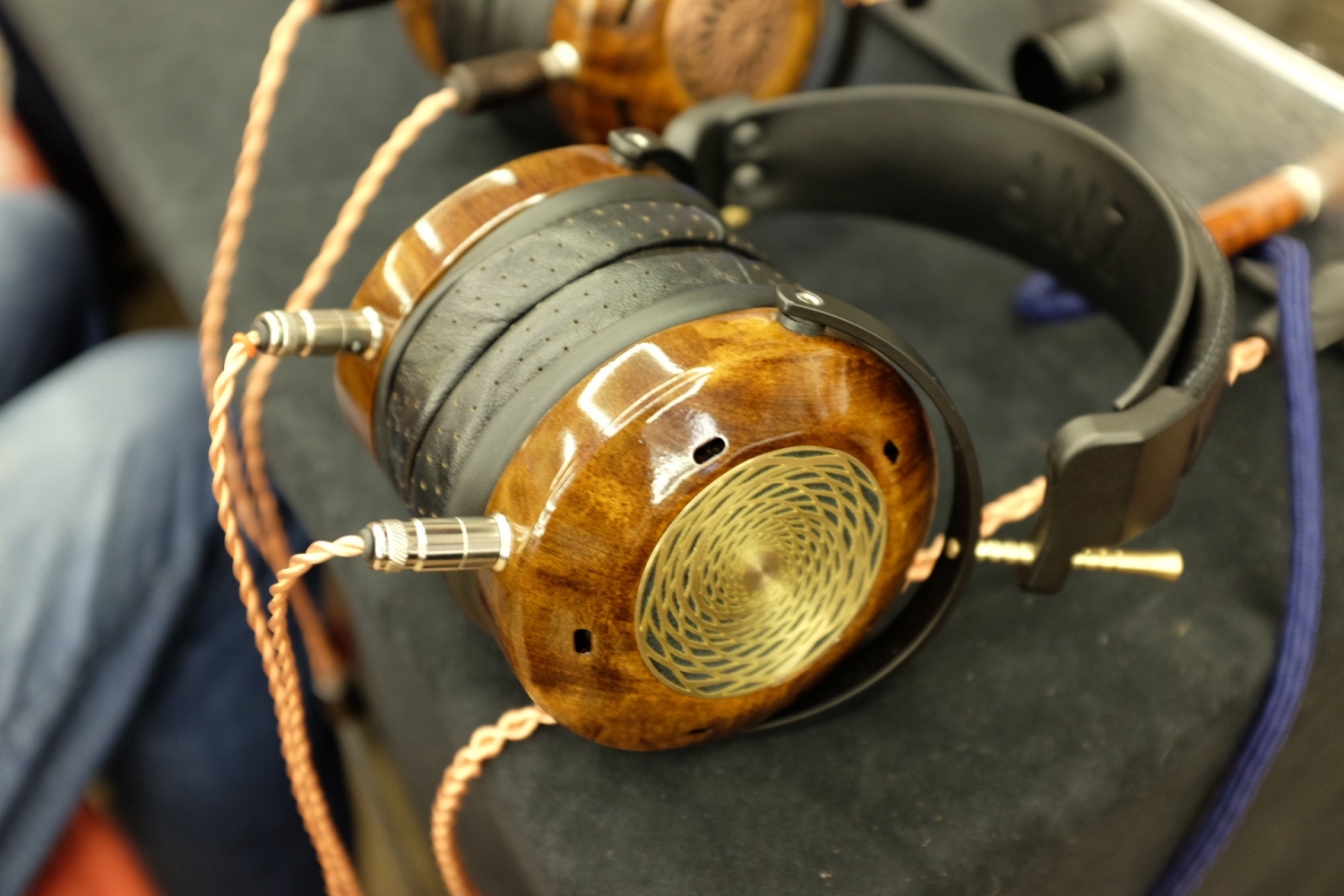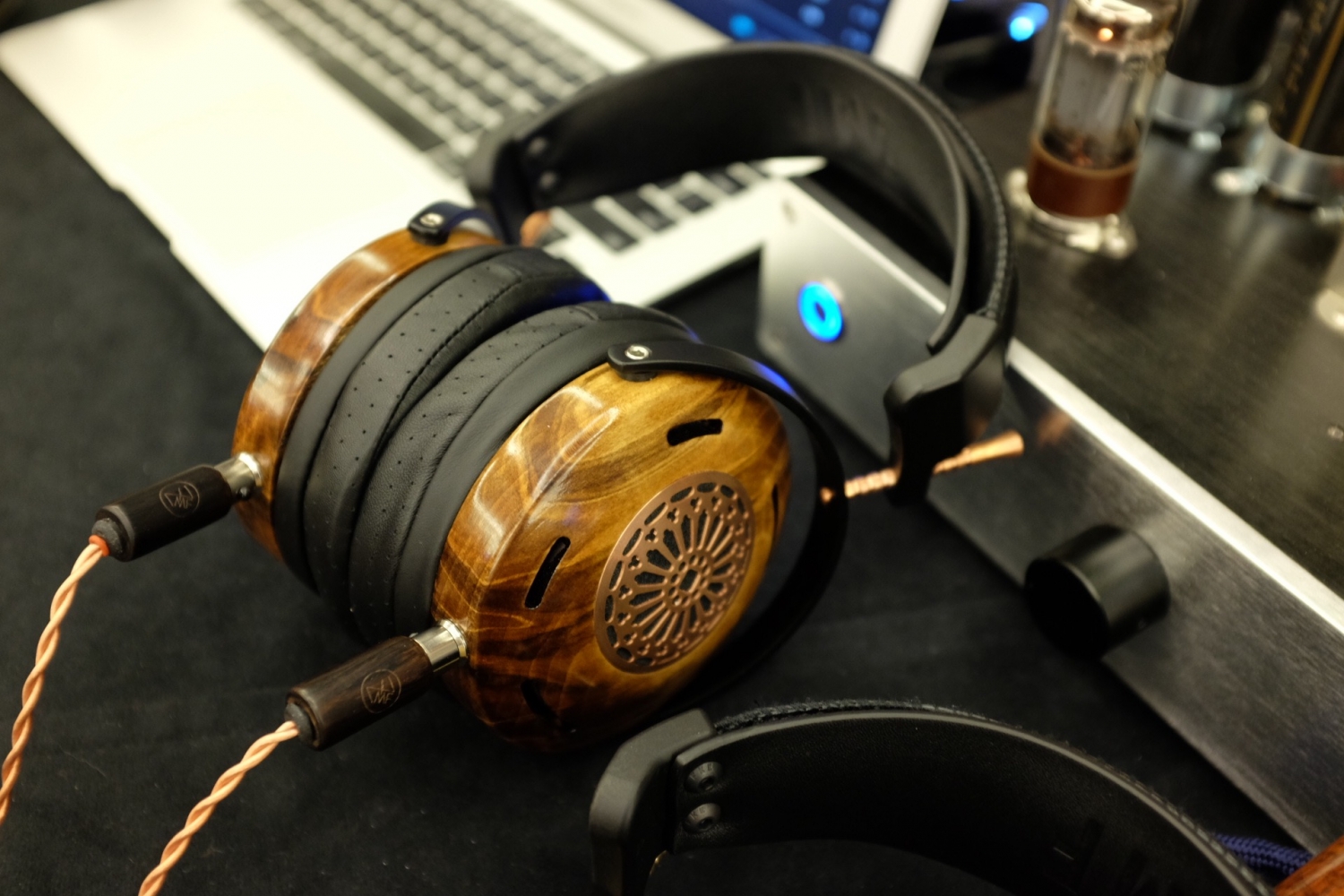 ZMF, based near Chicago, Illinois, USA, has a bunch of very beautiful wooden cup headphones that come in a variety of exotic woods and are available in either open-back or closed-back. At this year's show, ZMF has brought a limited edition of their top of the line closed headphones, the Verite C LTD, which has lovely desert ironwood cups instead of the monkeypod wood cups found on the standard model. ZMF's flagship Verite headphones utilizing their proprietary beryllium coated PEN driver and a featherweight magnesium chassis. Both Verite open and closed headphones sound marvelous with nice body and quick too. The limited-edition closed Verite C LTD (desert ironwood) is priced $2400, the standard model closed Verite (monkeypod) is $2200, the limited edition open Verite LTD (cocobolo) is $2700 and the standard model open Verite (silk wood) is $2500. ZMF also has the pretty Auteur on show, that uses a Biocellulose driver, prices are $1600 for the standard model with Ambrosia Maple cups and $1900 for the limited edition with the cocobolo cups.
Dongguan Shengyang(SY) Electronic Co. Ltd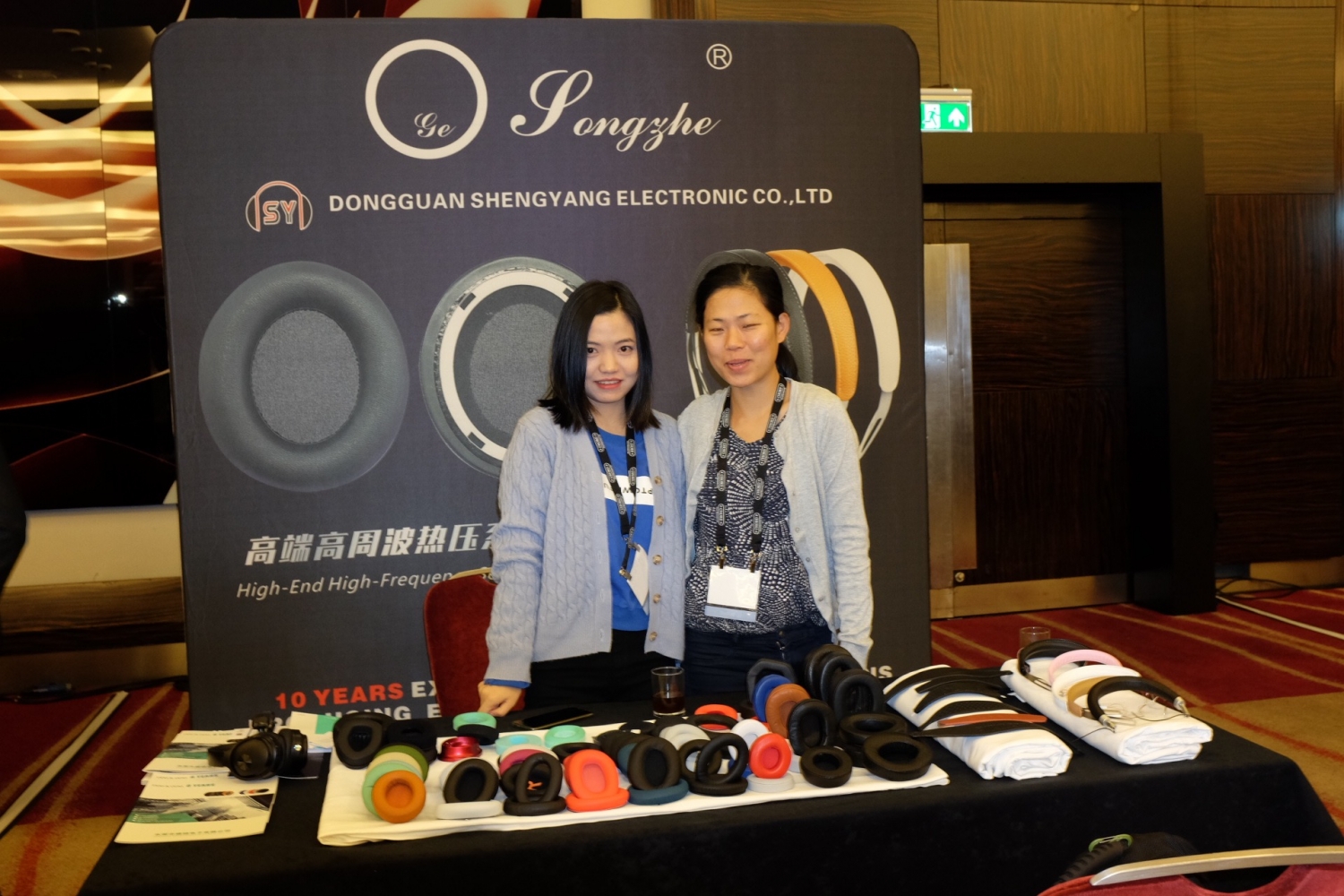 Dongguan Shengyang(SY) Electronic Co. Ltd has been a manufacturer of OEM/ODM headsets accessories like ear pads, headbands, head and medical protective gear parts, foam face masks and headphone bag/cases for over 8 years. They design, develop and produce new products to customers' design/ specification and can also provide urgent cargo service. Perfect for headset factories or headphone traders who are looking for OEM/ODM services for headset products. All their products comply with ISO9001, REACH, RoHs and CE standard. Dongguan Shengyang products have been selling all over the world and their clients include Sony, Cowon, Xiaomi and others.
It has been a great show this year! We have seen new technological developments in headphones, as well as brands that have come to London CanJam for the first time and the turnout has been strong too, making it the busiest London show to date, according to Ethan! Please look out for the final installment of Headphone.Guru's show coverage from Frank who will wrap up this year's CanJam London 2019!
Walter Liederman from Underwood HiFi made it possible for us to cover this show by sponsoring all the coverage for CanJam. Walter is one of the best online retailers worldwide who offers premium and affordable products as well as advice on what products will work best for your personal application. Check out his website https://www.underwoodhifi.com/ and give Walter a call for your audio needs.