This year Los Angeles audiophiles and the audio community in general were treated to the first ever Los Angeles Audio Show, and show director Marine Presson (formerly of T.H.E. Show Newport), with the support of the Los Angeles & Orange County Audio Society, was determined that it would be a memorable and enjoyable experience for all. To assure this, she solicited Headphone.Guru's own Frank Iacone to setup and run the HeadGear Planet and Extreme rooms hosting over 30 Personal Audio Manufacturers and Retailers. As any attendee could tell you, the inaugural show was an absolute success, with crowded hallways and a seat in every chair in the Personal Audio room.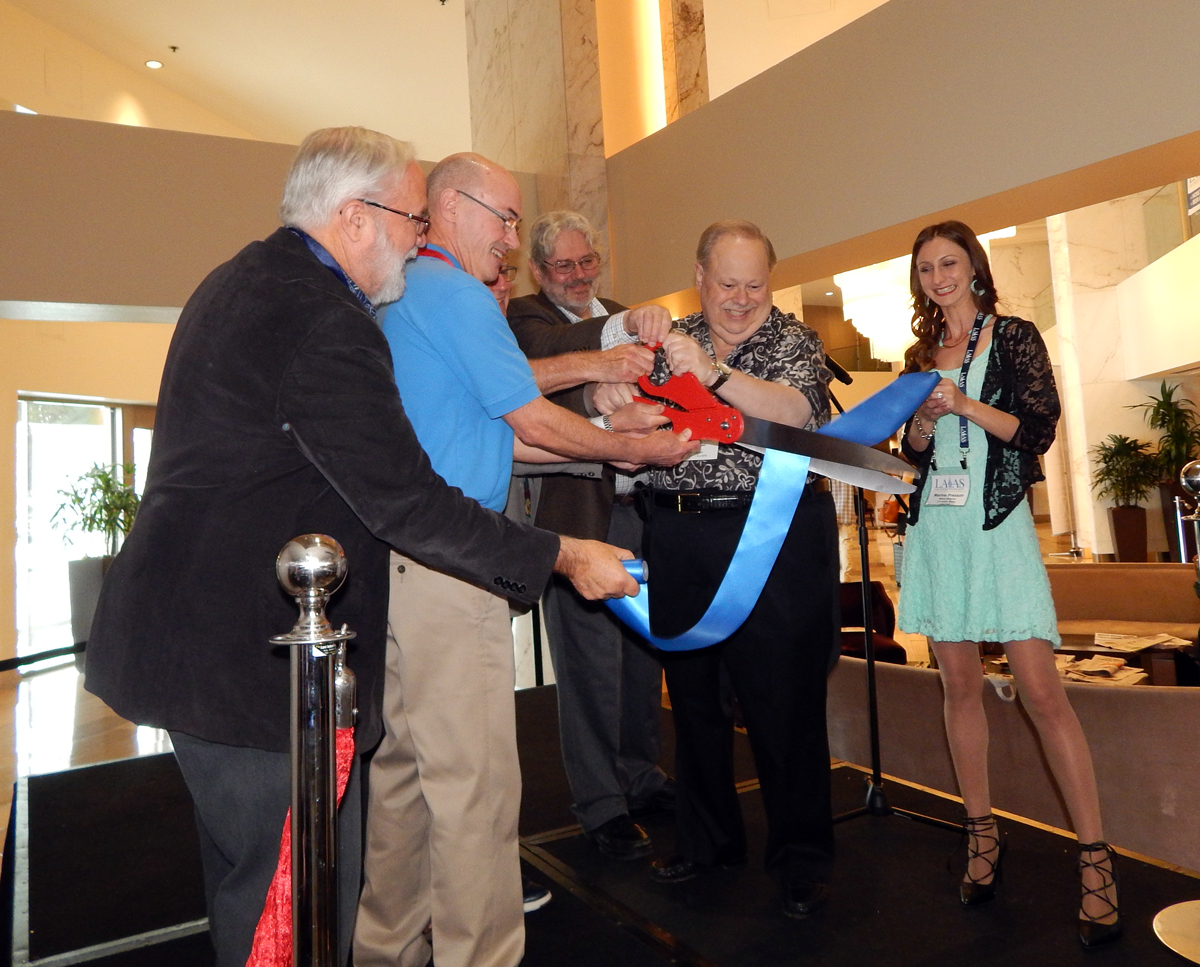 Chip Moore (Executive Vice President Programming Los Angeles & Orange County Audio Society), Robert Harley (The Absolute Sound), Michael Fremer (Stereophile) David Robinson (Positive Feedback), John Atkinson (Stereophile), Bob Levi (President and CEO Los Angeles & Orange County Audio Society) and Marine Presson (Show Director Los Angeles Audio Show) perform the ribbon cutting ceremony, declaring the show underway.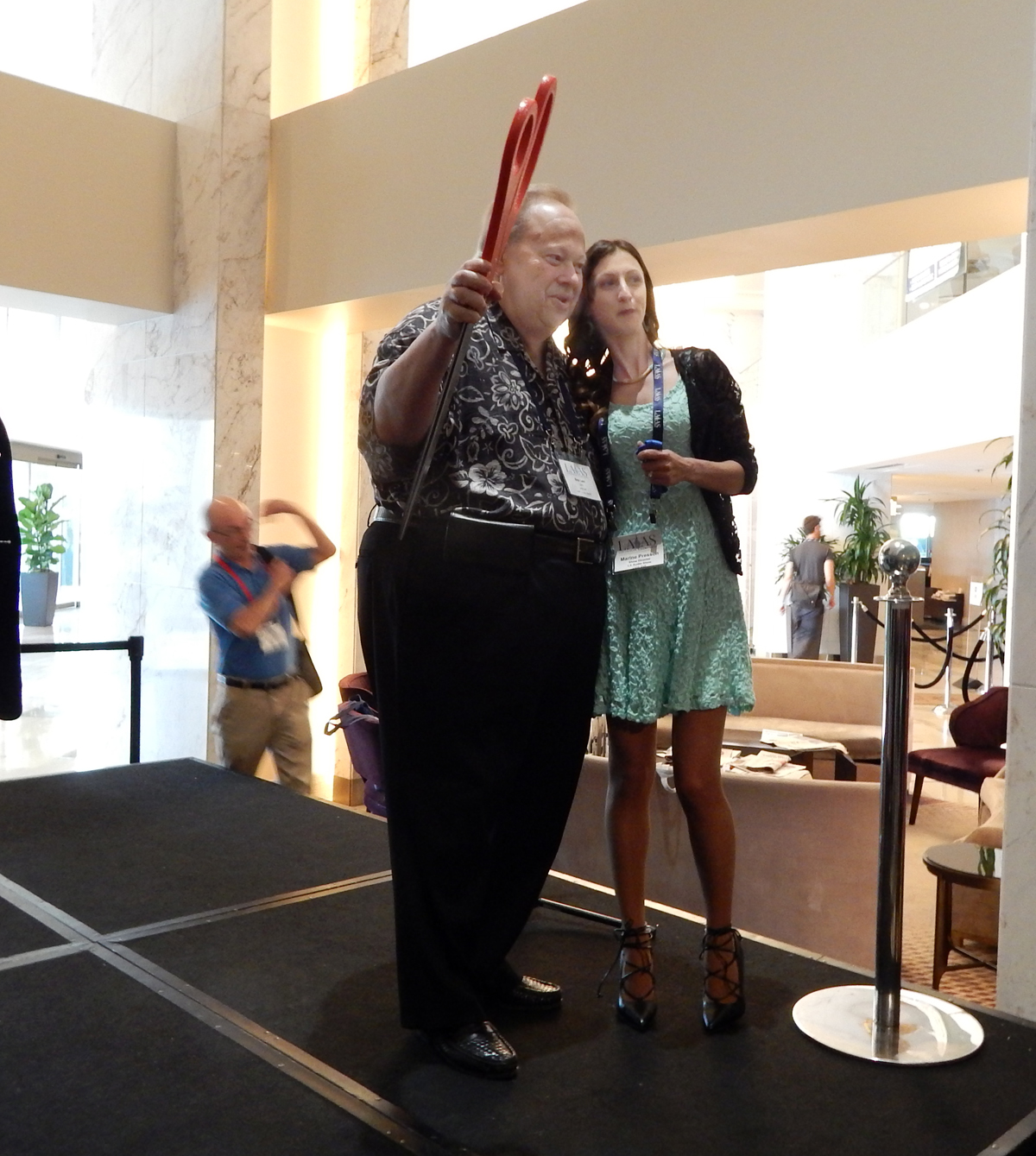 My first stop of the day was Darin Fong Audio's Out of Your Head. While several manufacturers are rushing to try to catch up Out of Your Head, leads the way in three dimensional sound, with far superior forward imaging than any other system I have heard. Not only is his software able to produce completely realistic multi-channel surround sound for Home Theater or multi-channel music through standard headphones, he is able to reproduce the experience of listening to top of the line state of the art audiophile two channel speaker systems through his sonic profiling, all done without any degradation to the original sound quality, in fact there is a net gain in overall sound stage presentation. My personal favorite is listening to the Quad ESL preset through the STAX 009s, the experience is absolutely magical, and I have talked to Quad owners who swear the profile is dead on. New to the mix is the $480,000 a pair Marten: Coltrane Supreme 2 Speakers and the B&W 802s, quite a bargan at only $149 USD. The way he builds the presets is to go to actual listening rooms with the speakers in question and do extensive testing and measurements.
Darin was also showing some custom handmade Leather Replacement pads for the Koss ESP-950 Headphones by Vesper Audio and an adapter cable for the ESP-950s to the STAX 5-pin for use with the wide range of Electrostatic Headphone Amplifiers now available.
Truly impressive was the wide range of headphones available for auditioning at the various Out of Your Head listening stations to show that any headphone can be improved by Darin Fong's software.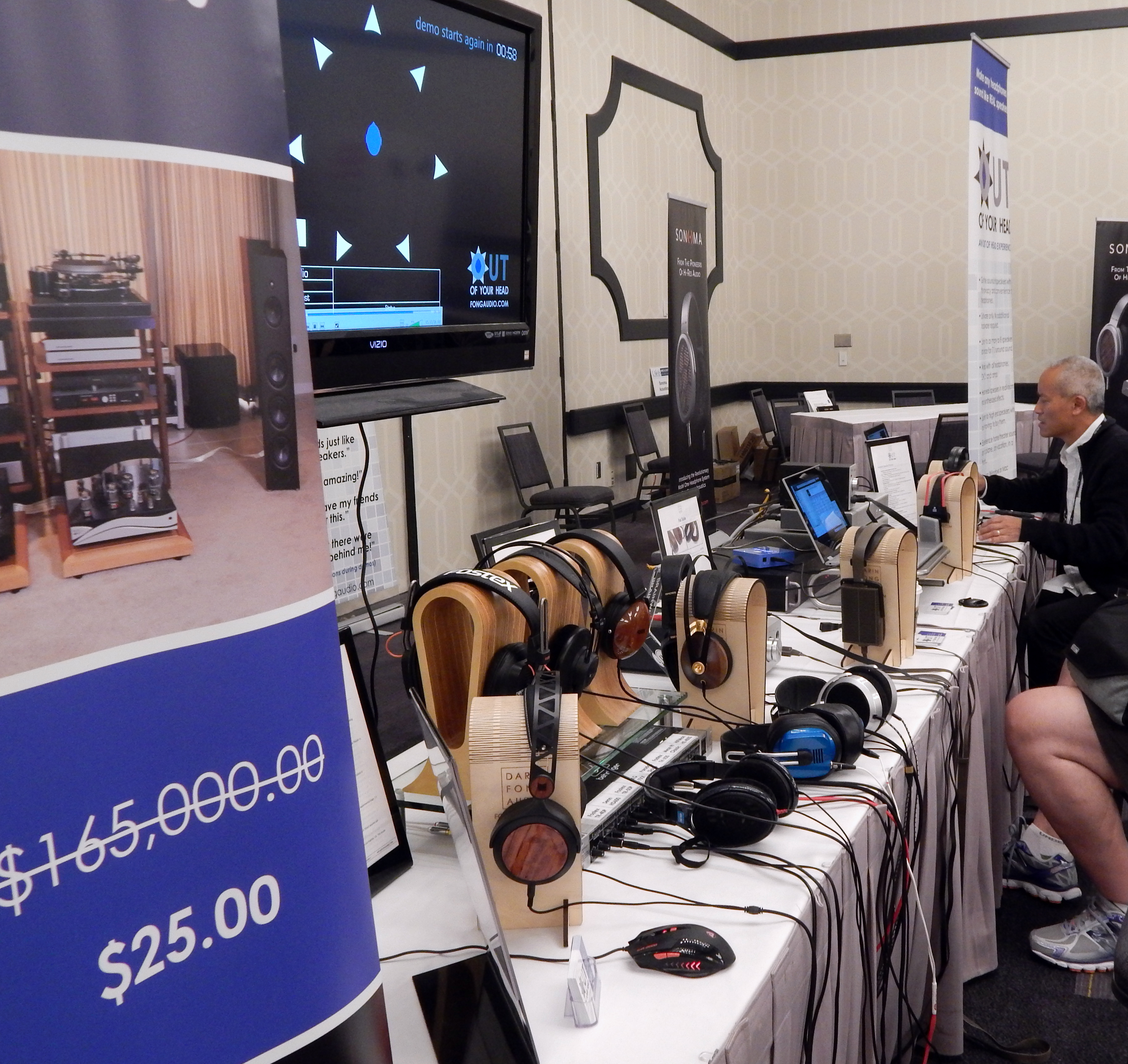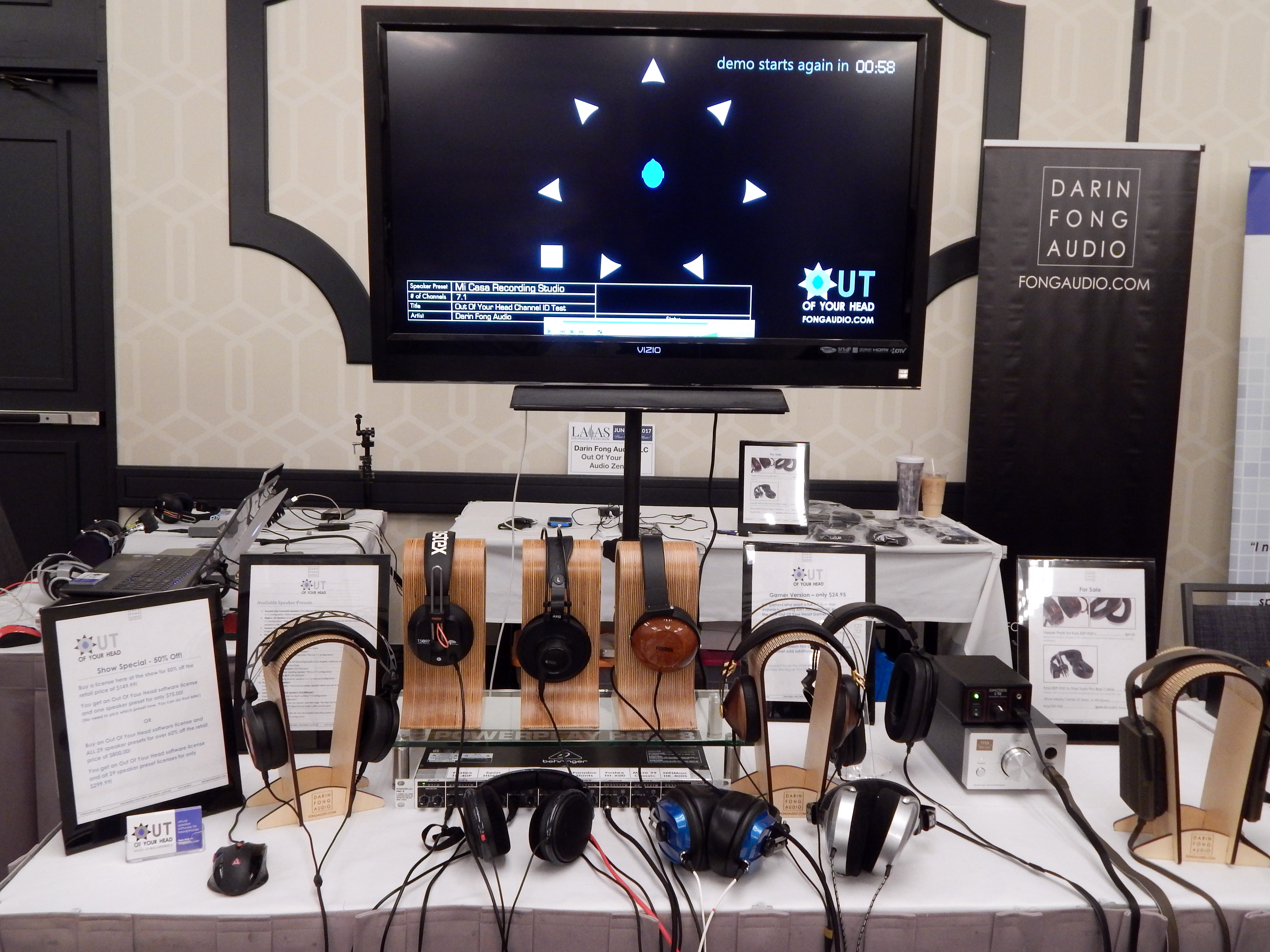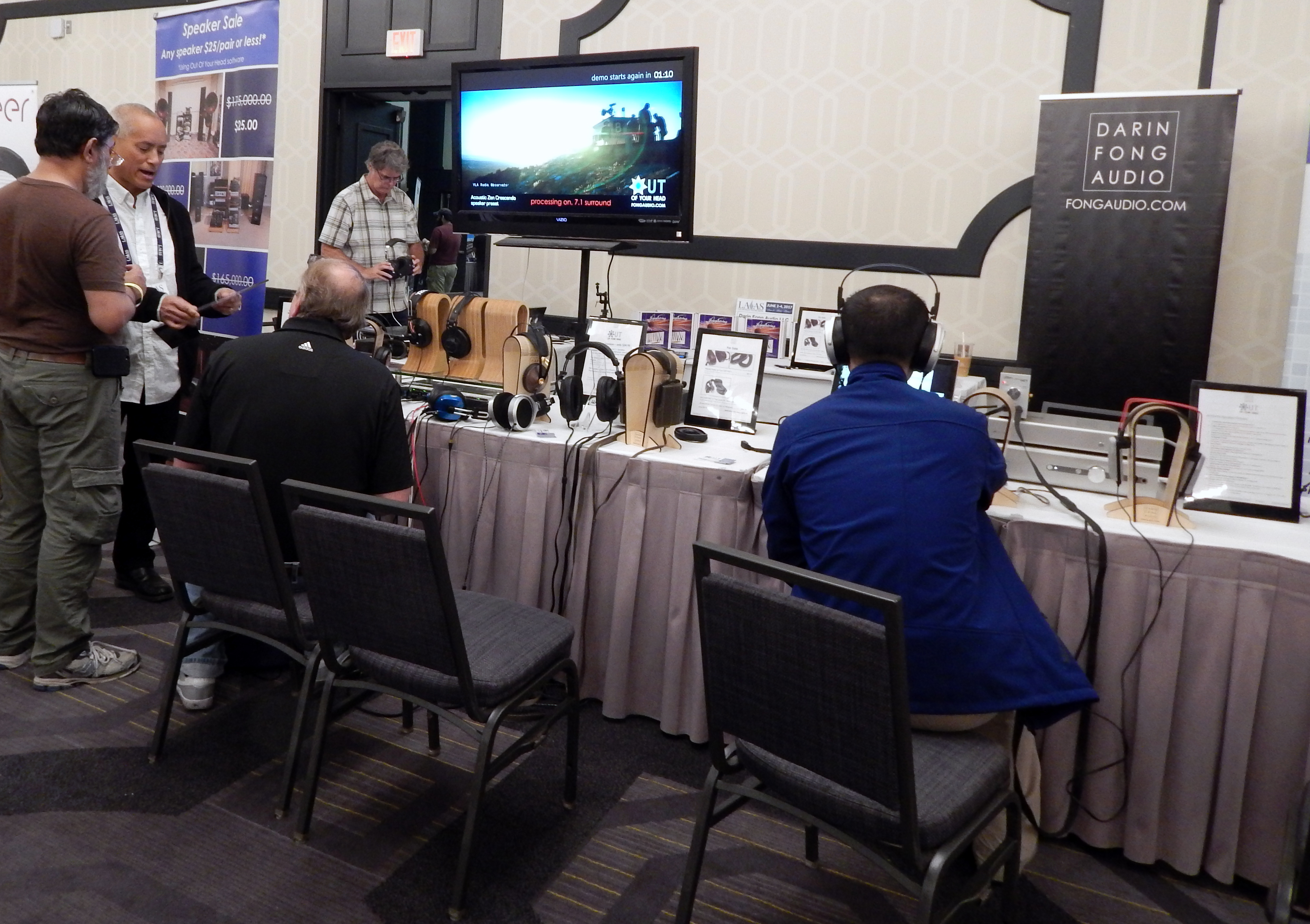 Next up was AUDEZE debuting their LCDi4 In-Ear Headphone ($2,495 USD) which they had set up at their table in the HeadGear Planet room, as well as, the HeadGear Extreme private listening room providing the performance of full sized planar magnetic headphones with an In-Ear Headphone. Also available for audition was their full line of headphones including the LCD4 ($3,995 USD), iSINE10 ($399 USD) & iSINE20 ($599 USD), and SINE DX ($599 USD) headphones, along with their DECKARD ($699 USD) and The King ($3,995 USD) headphone amplifiers.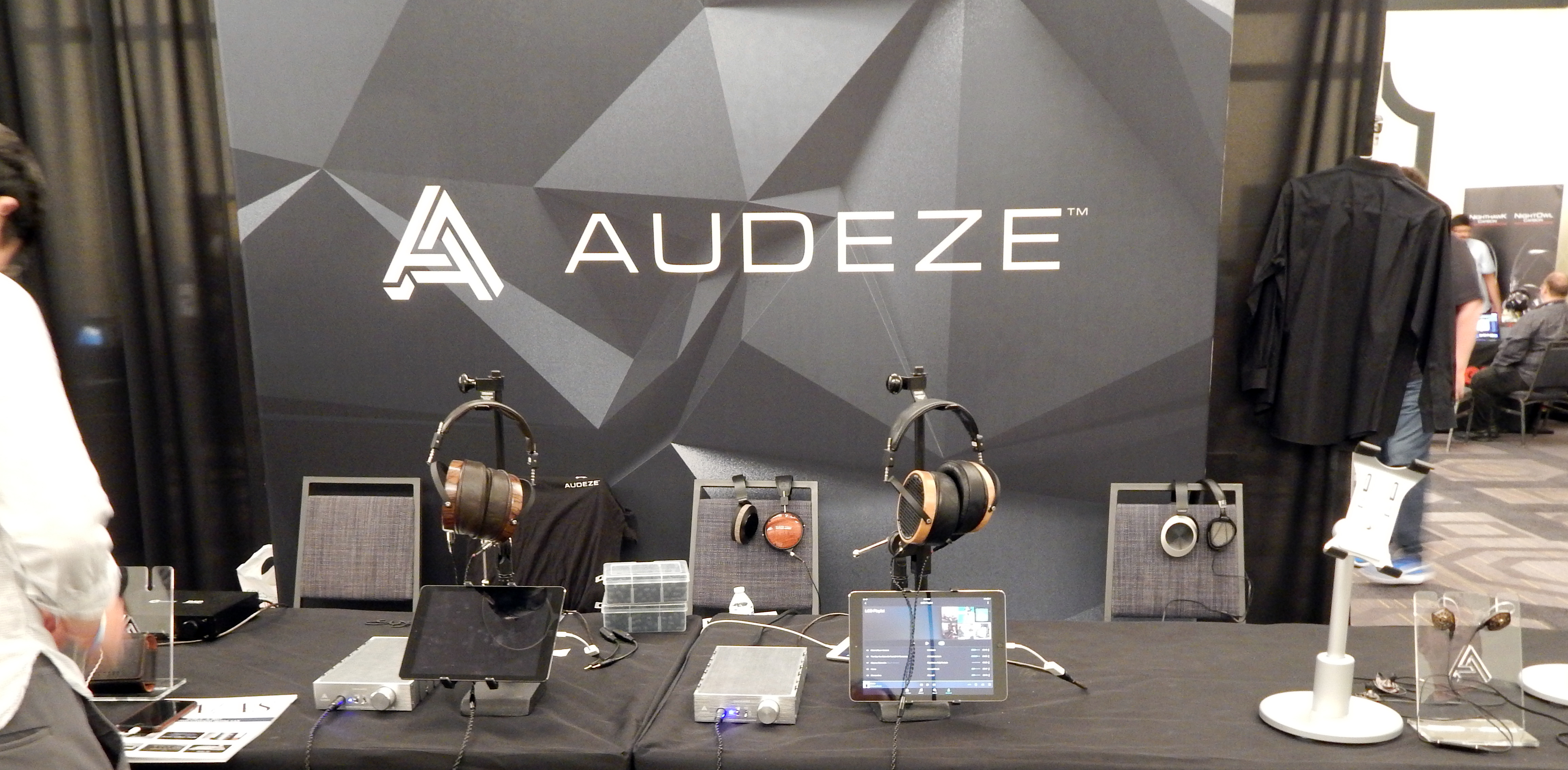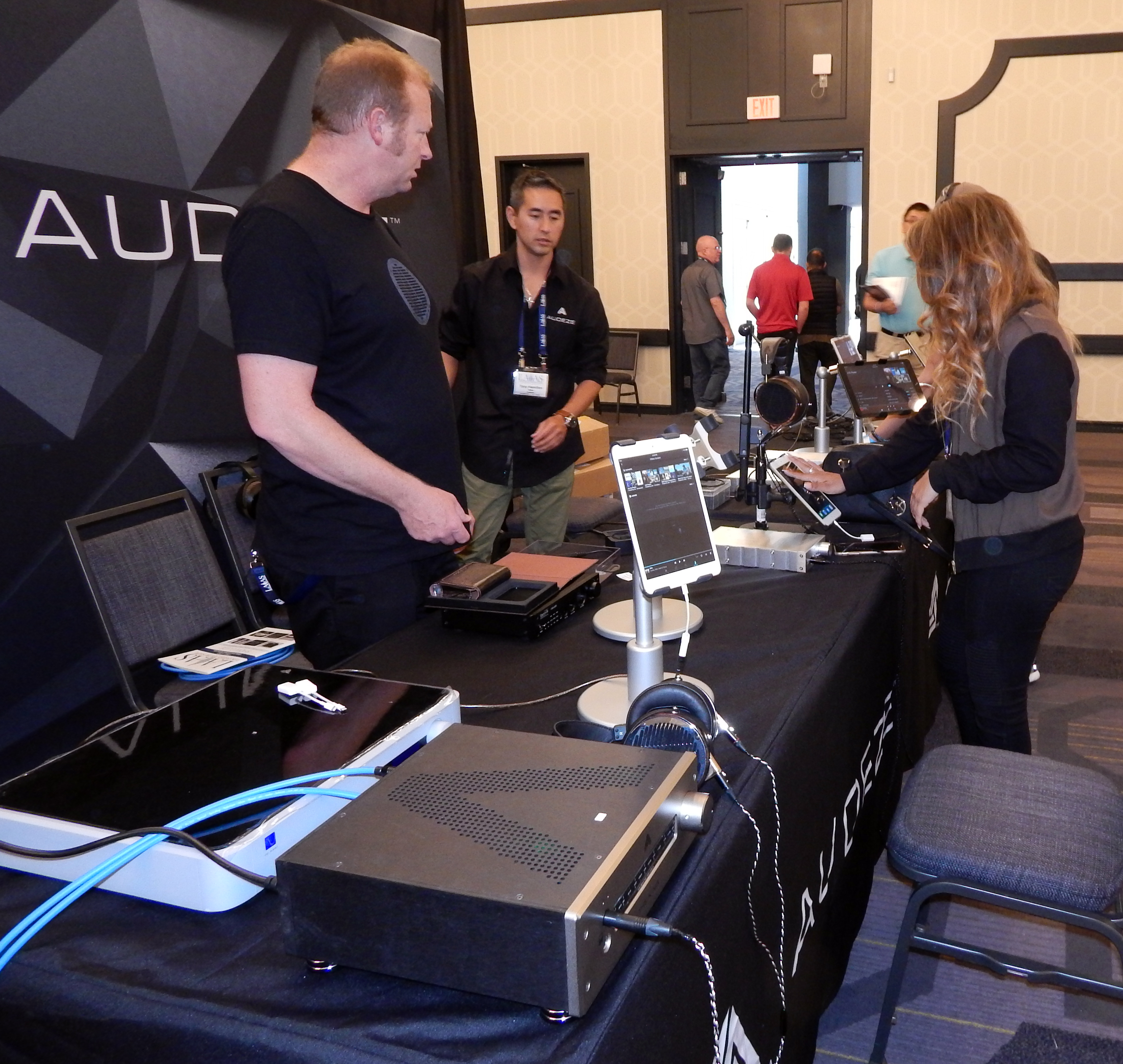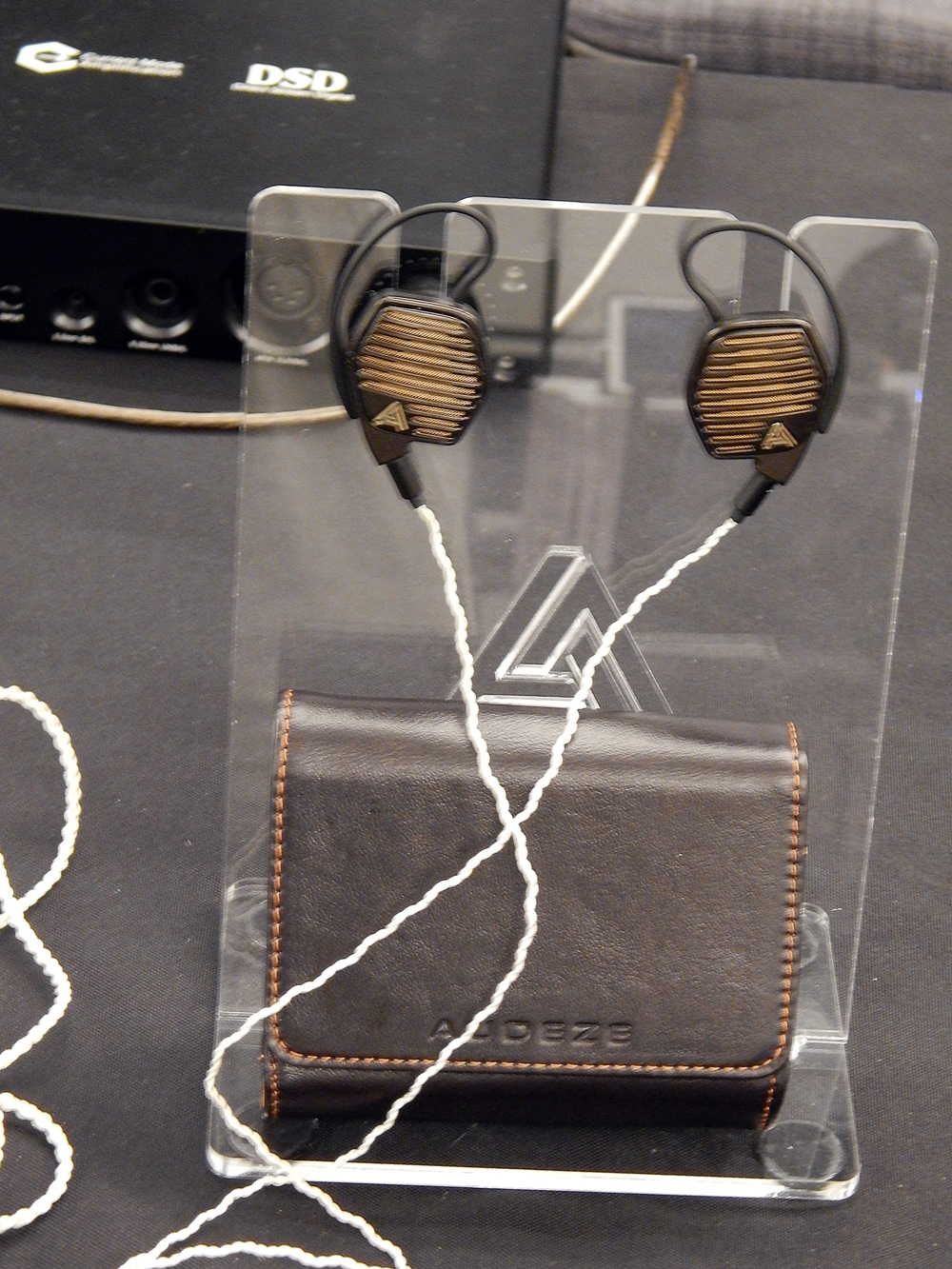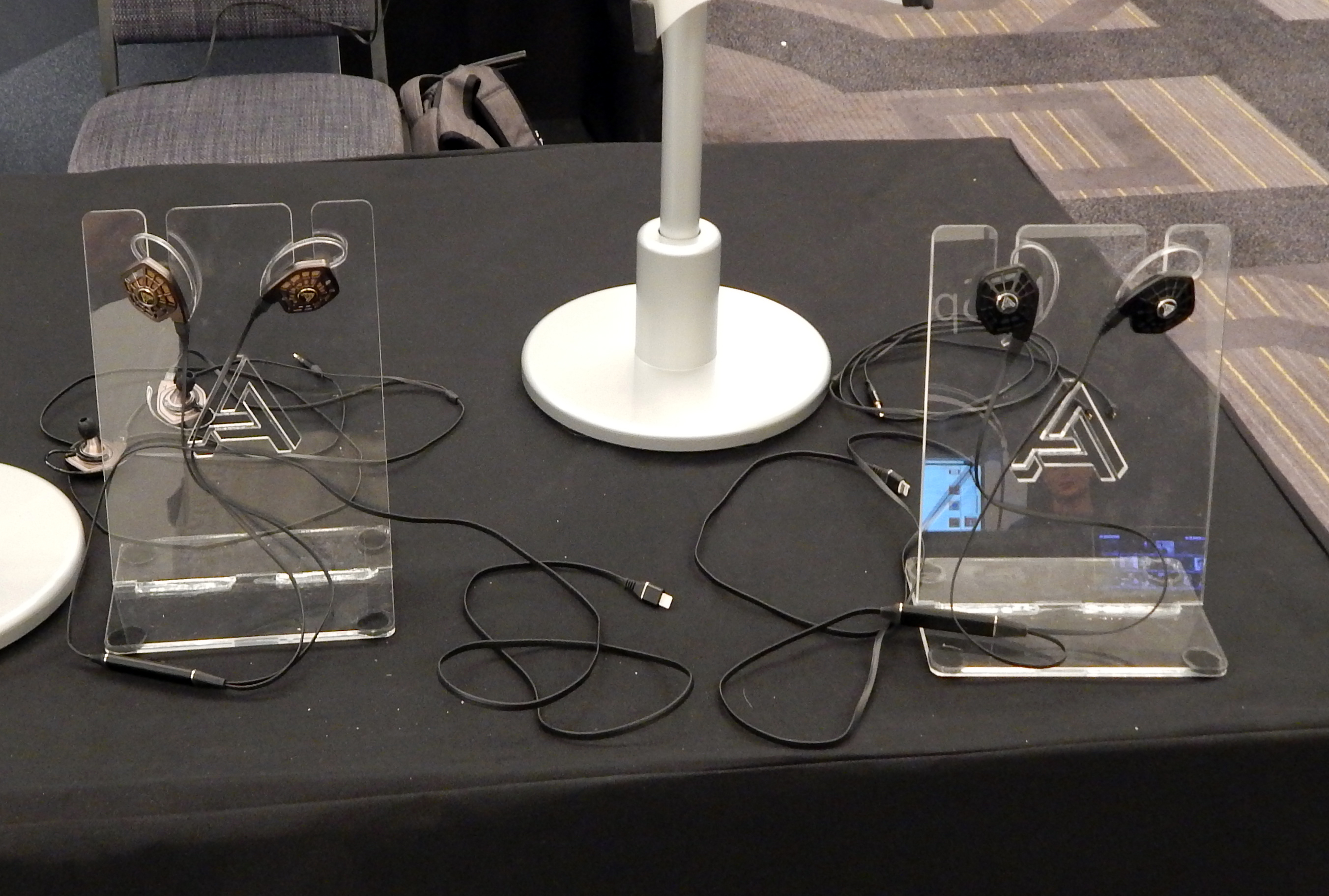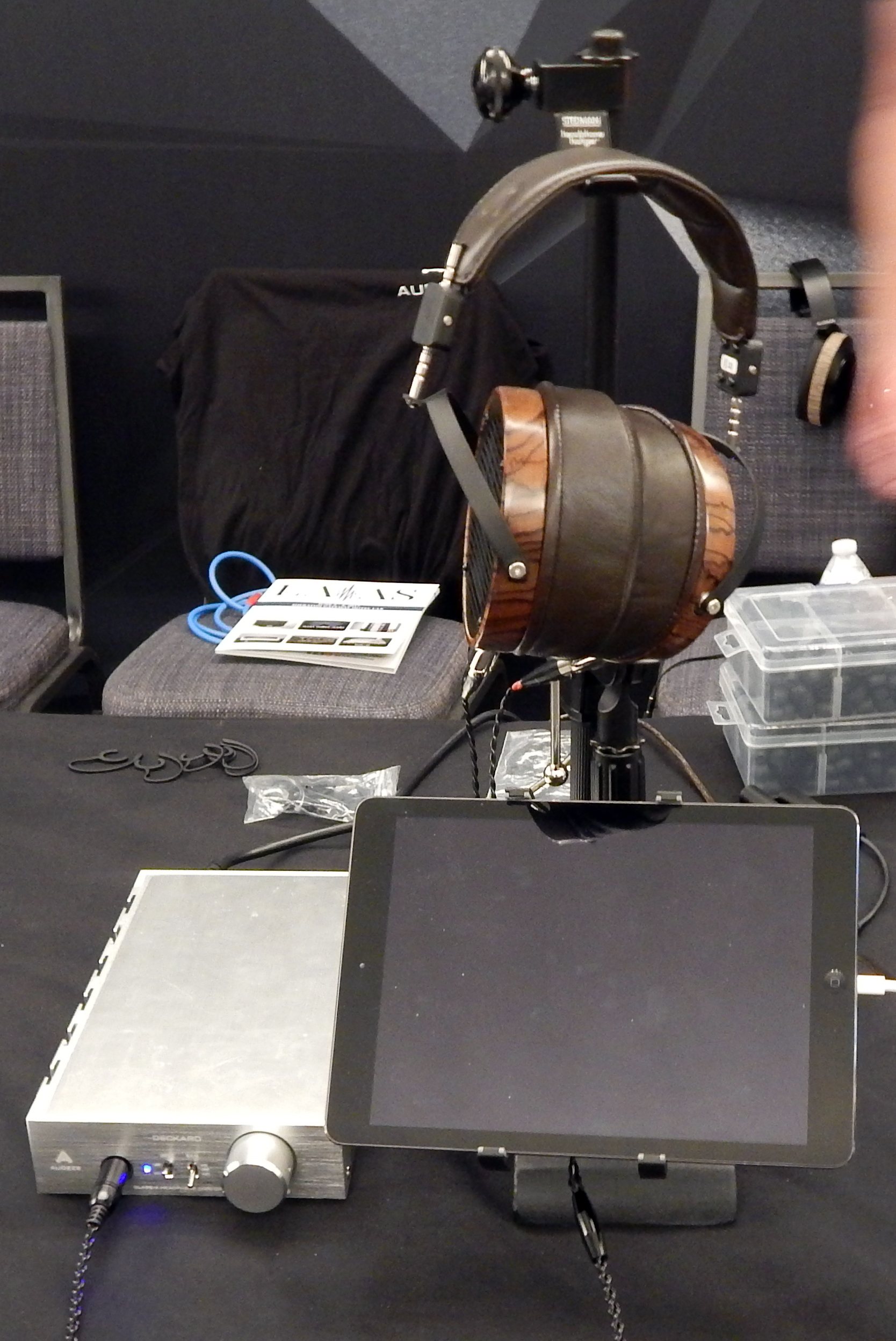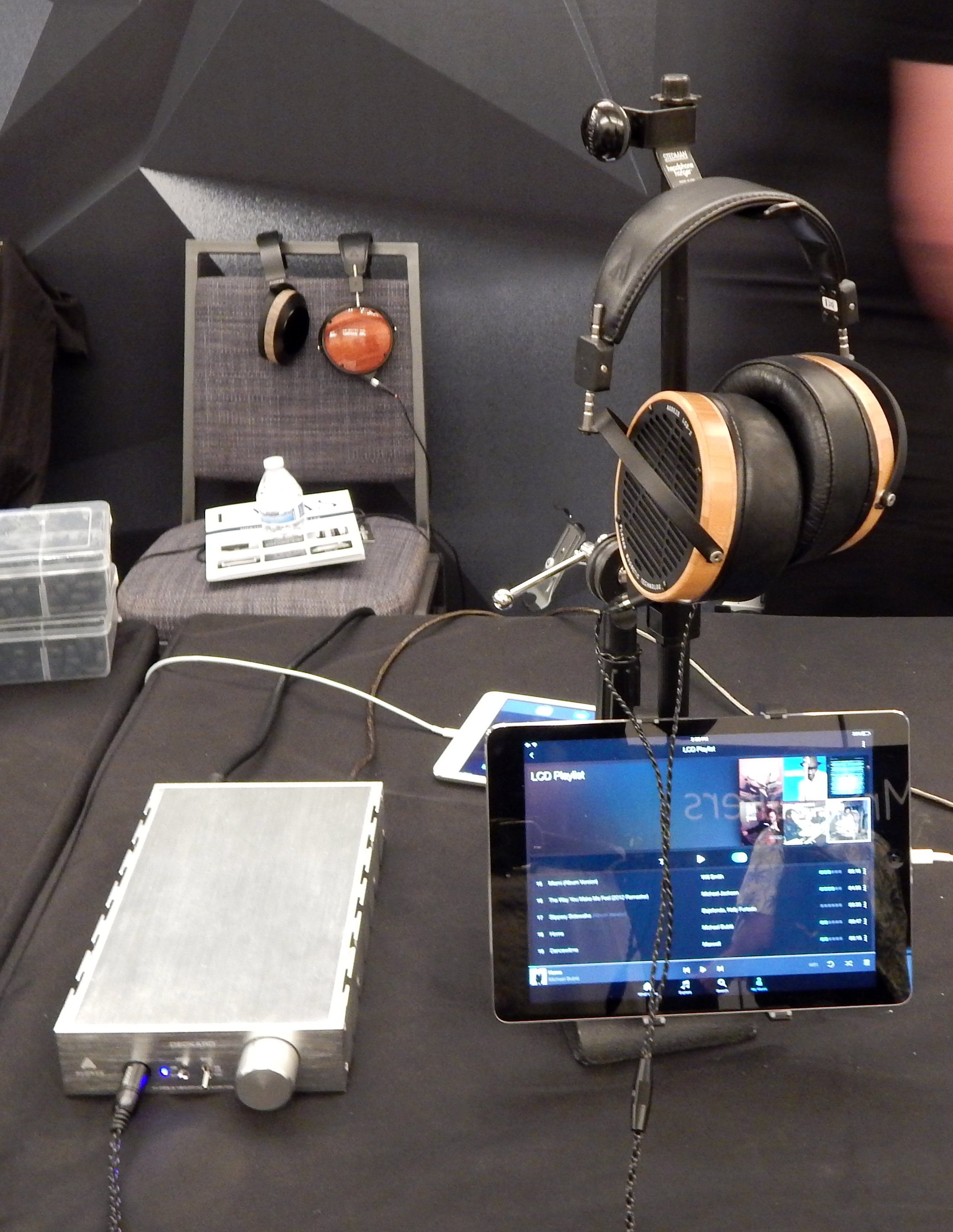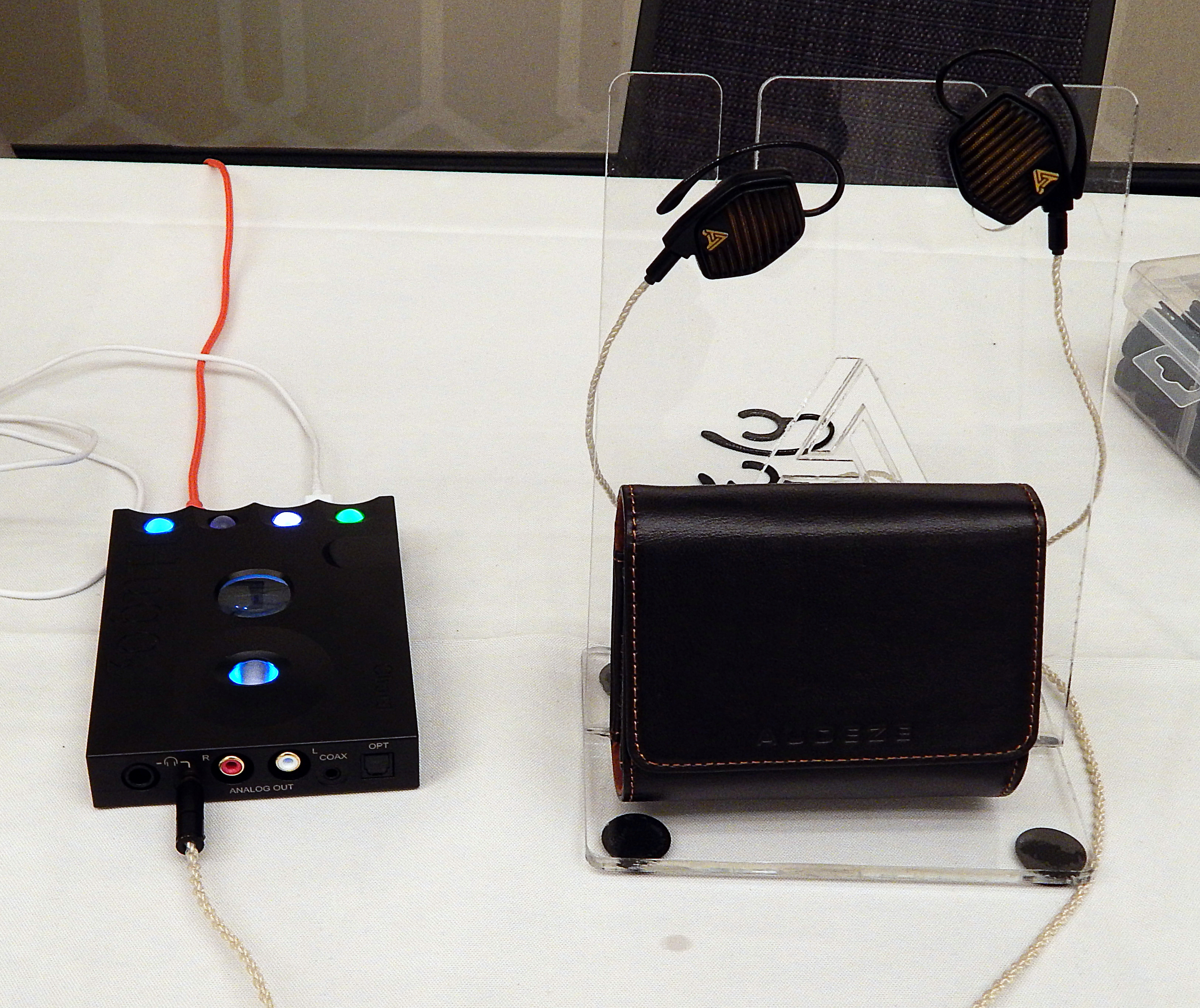 On to one of my favorite Headphone Designer/Manufacturers MrSpeakers. I am a fan not only due to their exemplary performance and value, but because they continually push the envelope that bounds headphone design. In the three years since I was first introduced to MrSpeakers they have launched seven new ground breaking products redefining how much performance your dollar can buy.
In the HeadGear Extreme private listening room they were demonstrating the latest preproduction prototype of the ETHER E Electrostatic Headphone (TBA around $3,000) giving us a preview of what the final production units will look like and glimpse into the limits of what an Electrostatic Headphone can sound like. They also had the amazing budget oriented AEON Planar Magnetic Headphone ($799.99 USD) featuring their exclusive V-Planar and TrueFlow Technologies. And in the main HeadGear Planet room they were exhibiting their full line of headphones with a variety of amplifier choices.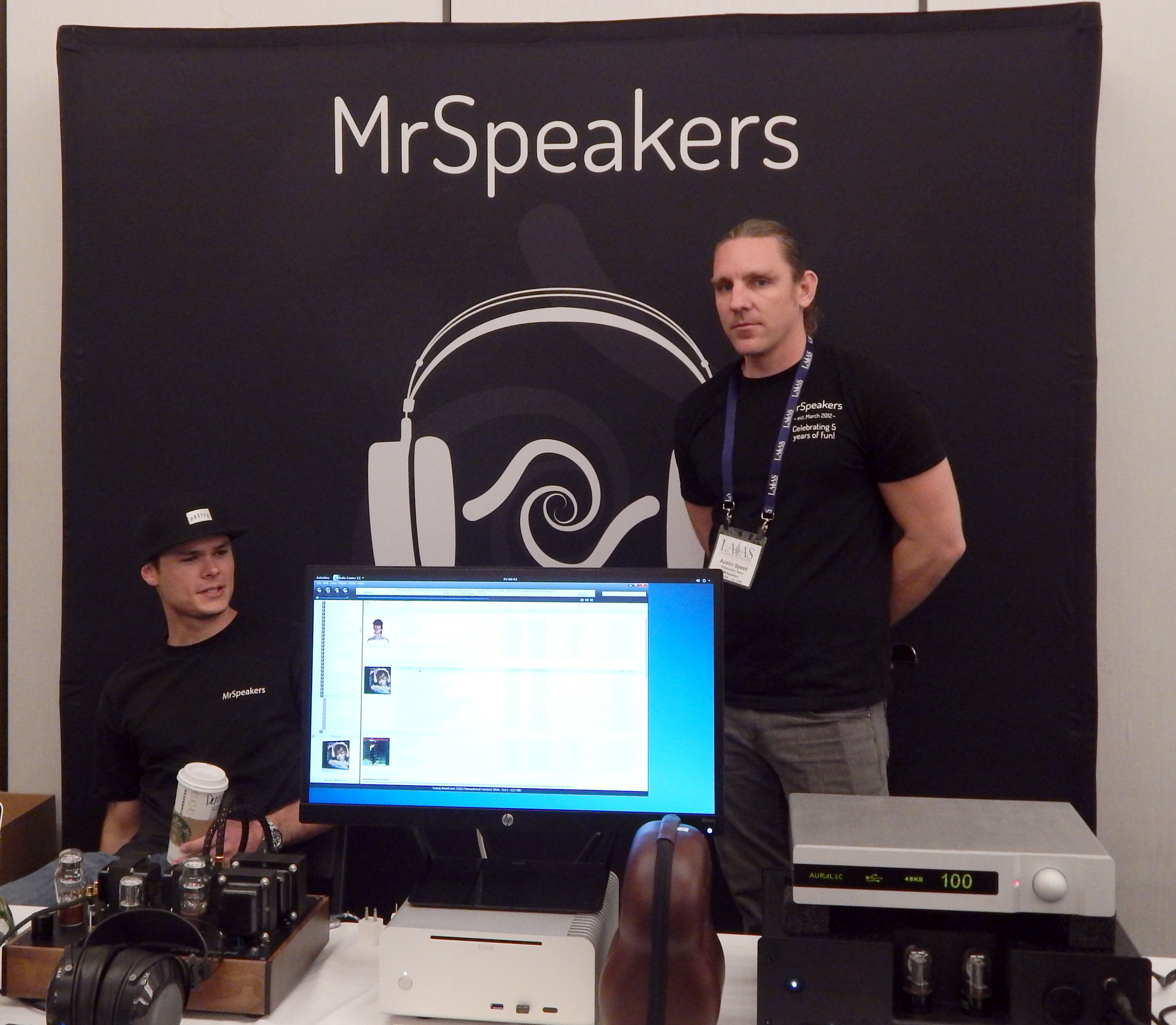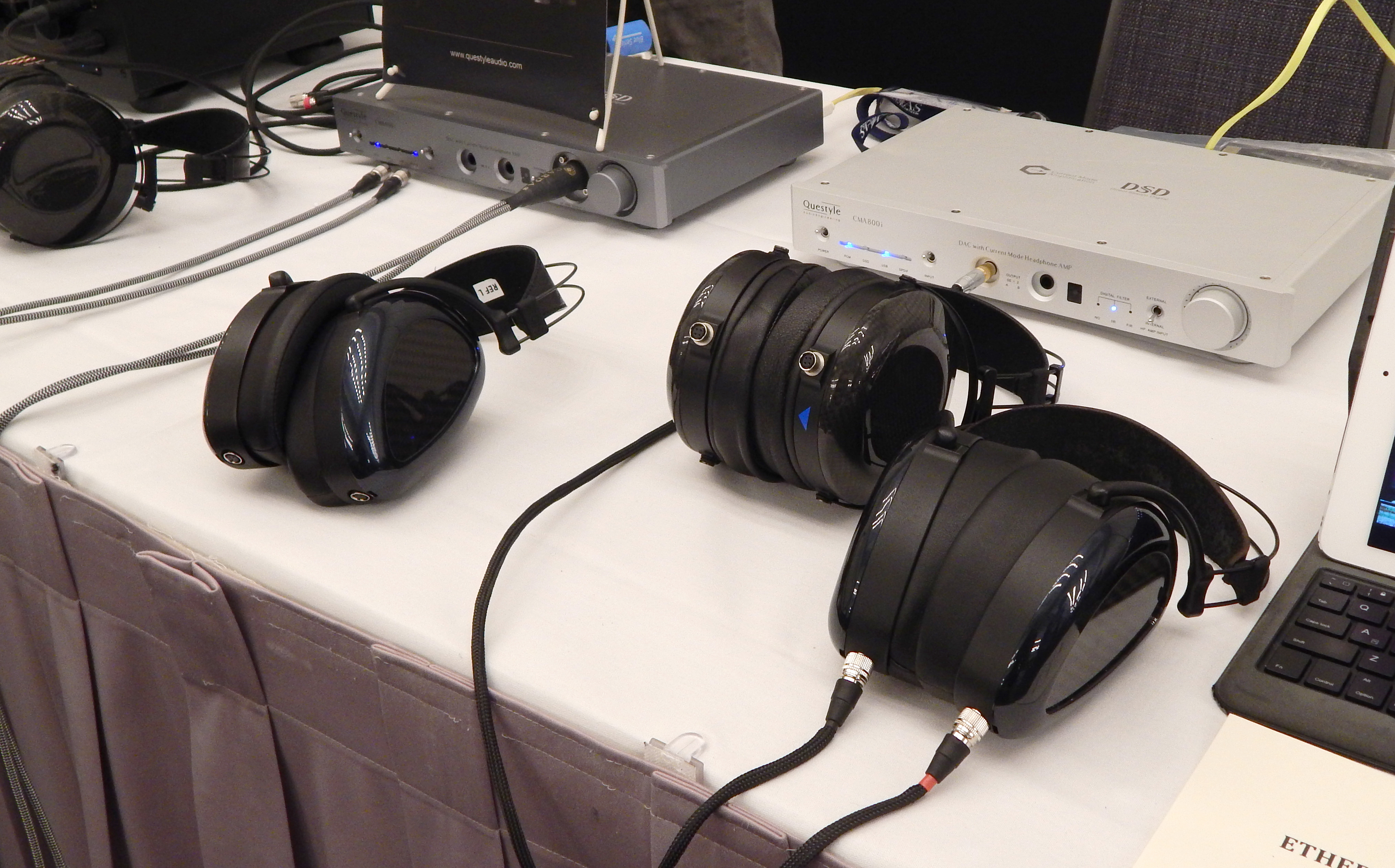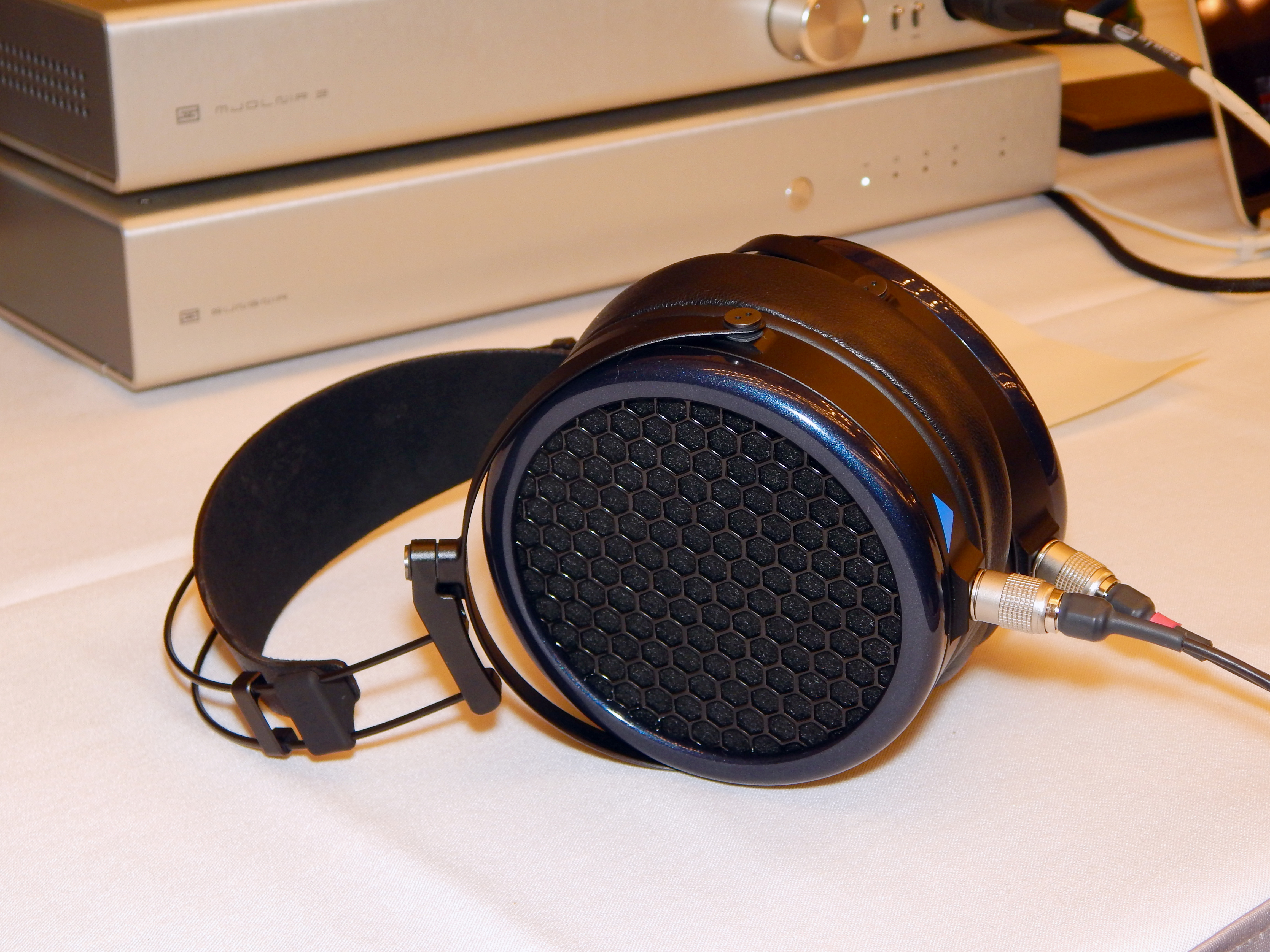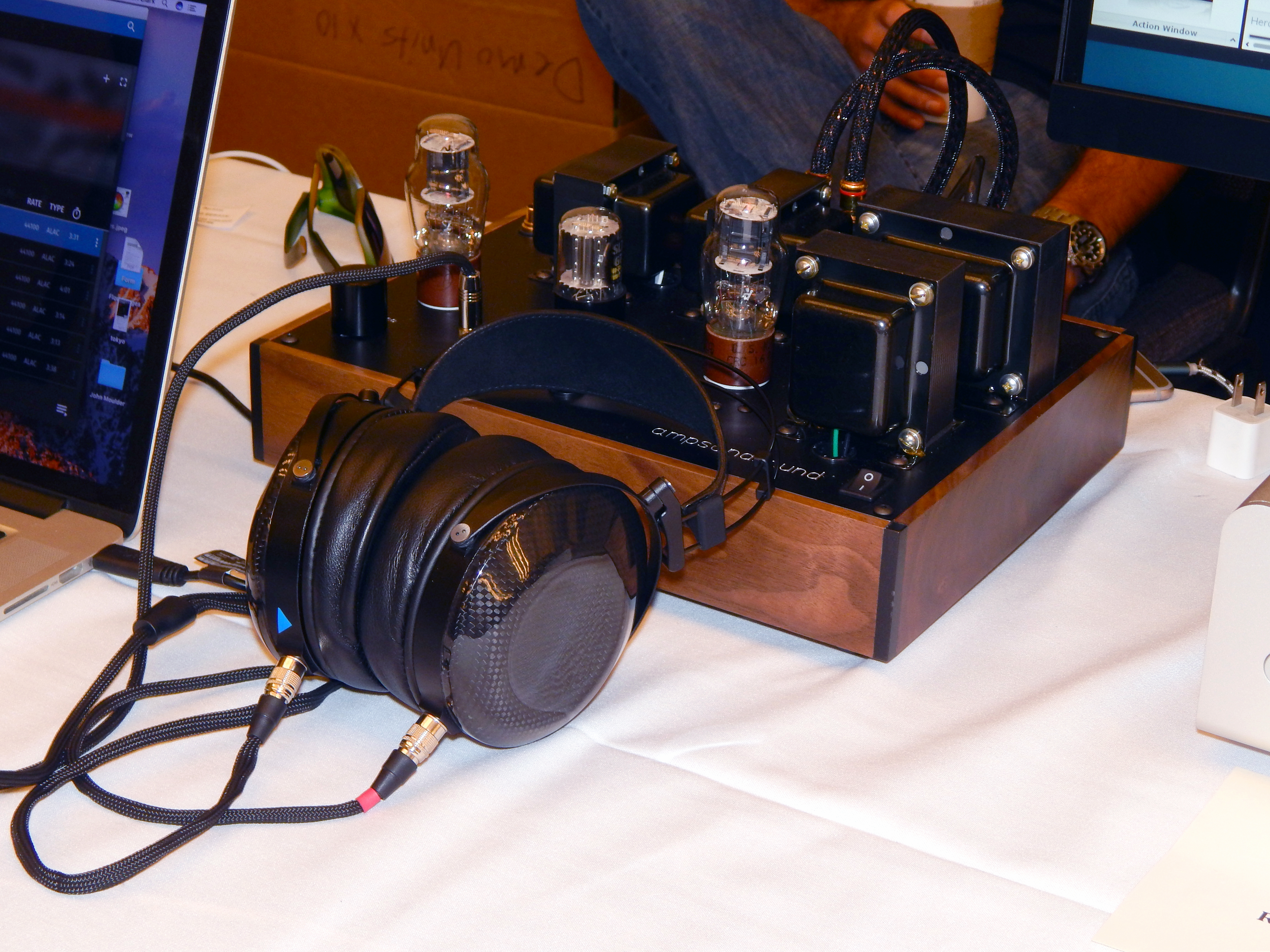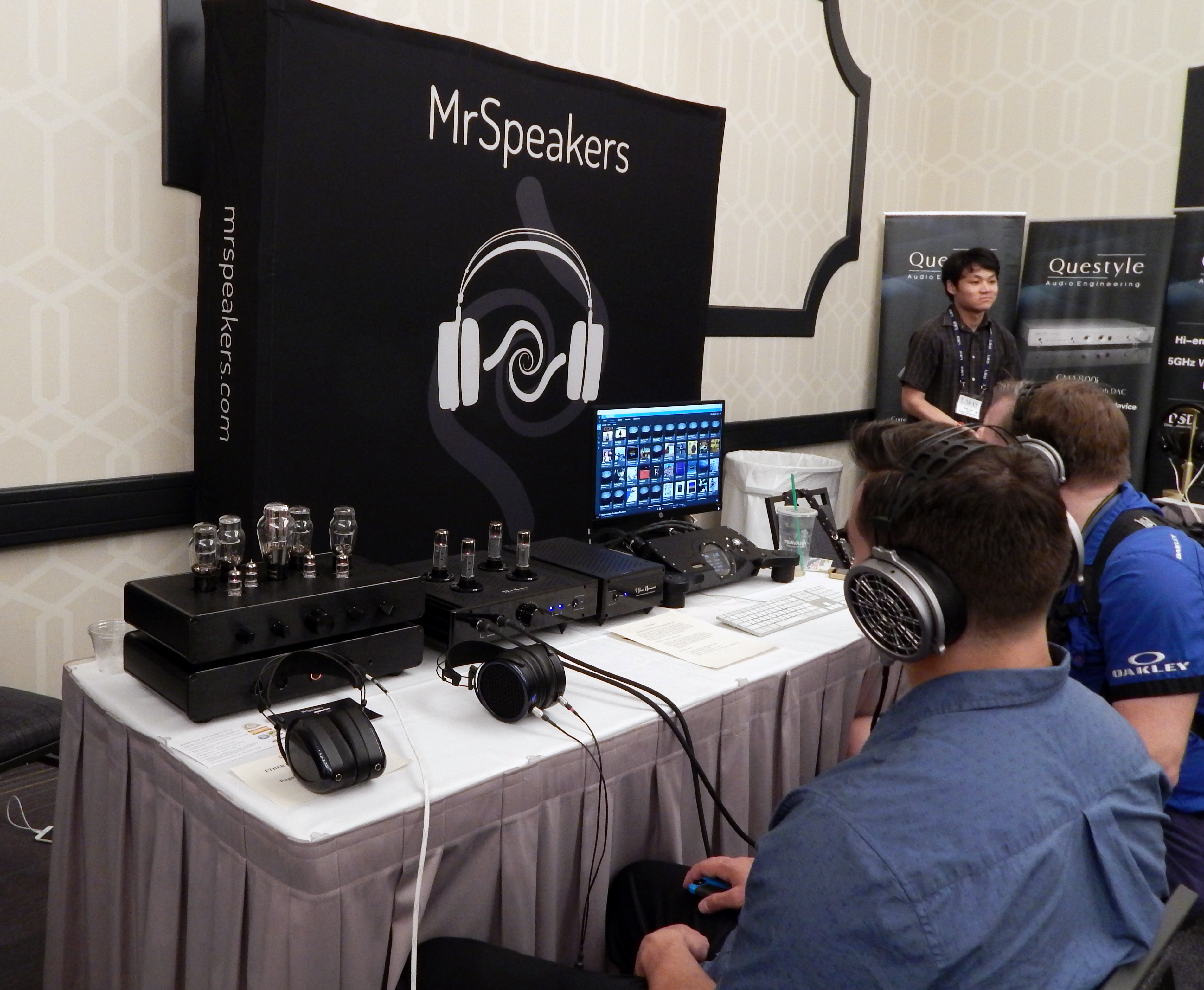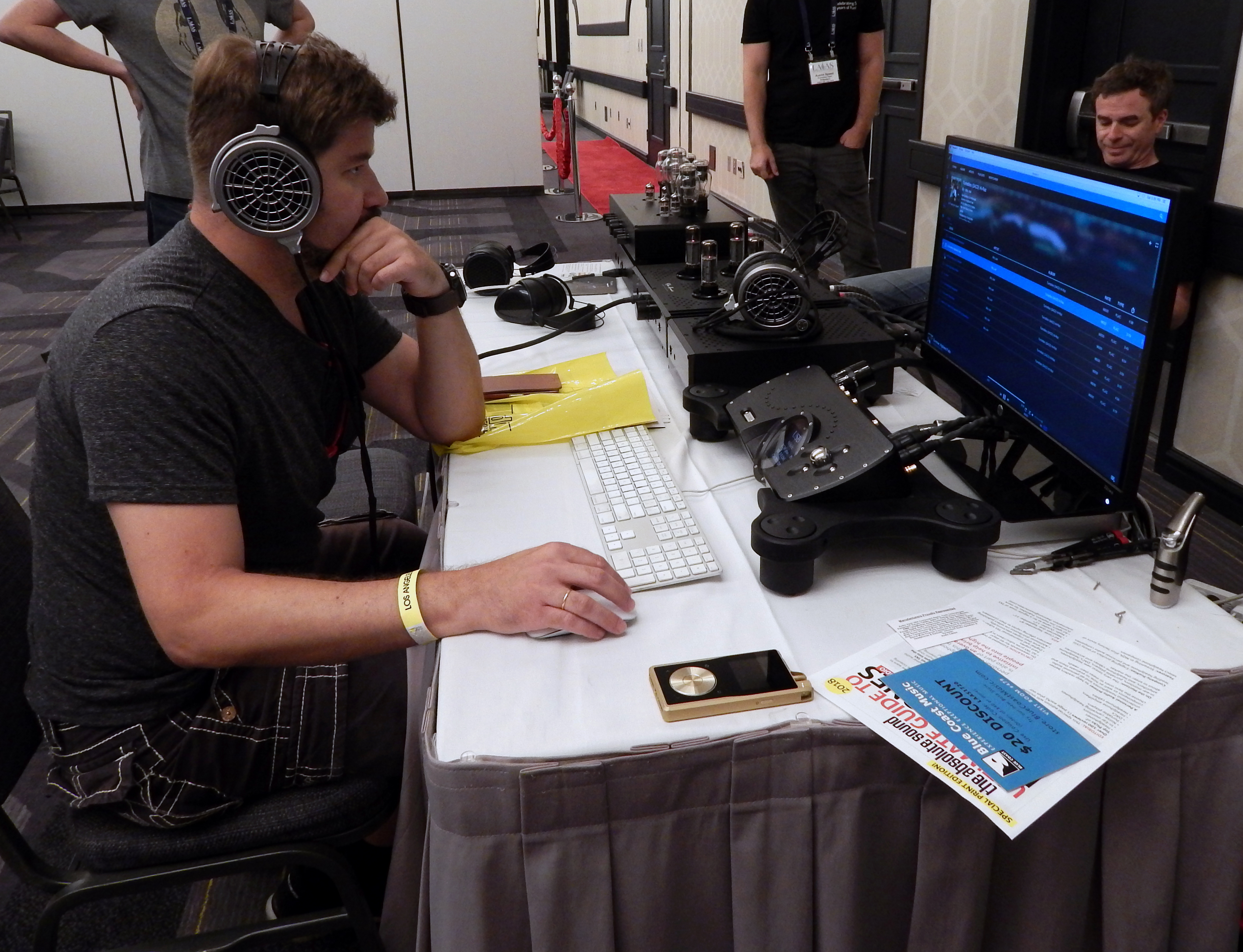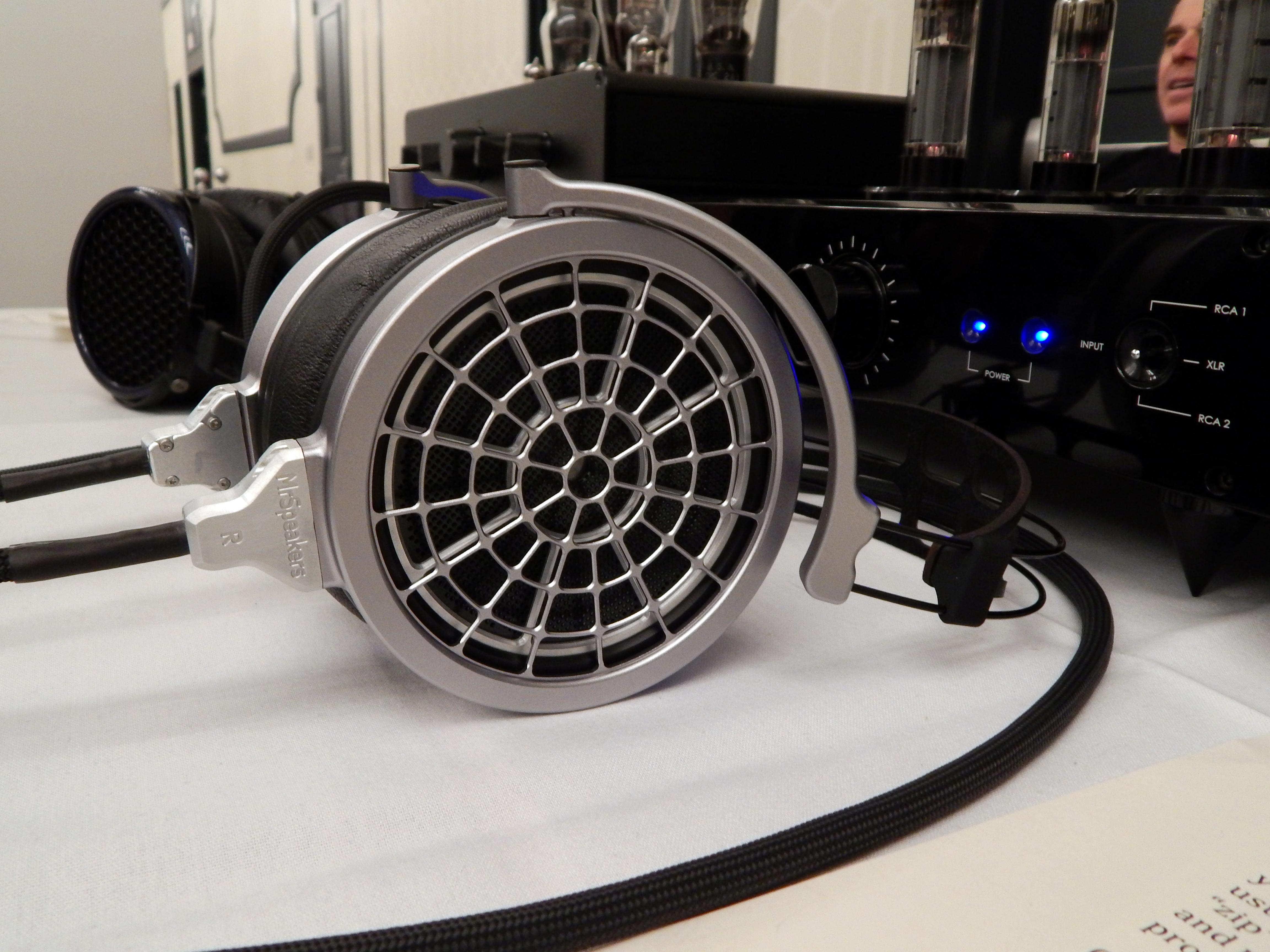 MOON AUDIO is one of those rare dealers who is in touch with the 21st century, and has fully embraced Personal Audio and its attendant community offering a dazzling array of products including Headphones, DACs, Headphone Amplifiers and Headphone Cables, from CHORD to the brand new revolutionary SONOMA Acoustics MODEL ONE Electrostatic Headphone System ($4,995 USD), a completely new approach to Electrostatic headphones offering reference quality performance in a single package, for which they are the first US authorized dealer.
They also offer their own line of super high performance cables for headphones and audiophile systems of which they were highlighting the new Black Dragon Premium Cable for the Focal Utopia, a steal at only $415 USD.
The real standout was their Dragon IHA-1 Inspire By Dennis Had Tube Headphone Amplifier ($1,599 USD) with several available upgrades including New Old Stock Tubes, Preamp RCA Outputs and Lundahl (input) Transformers.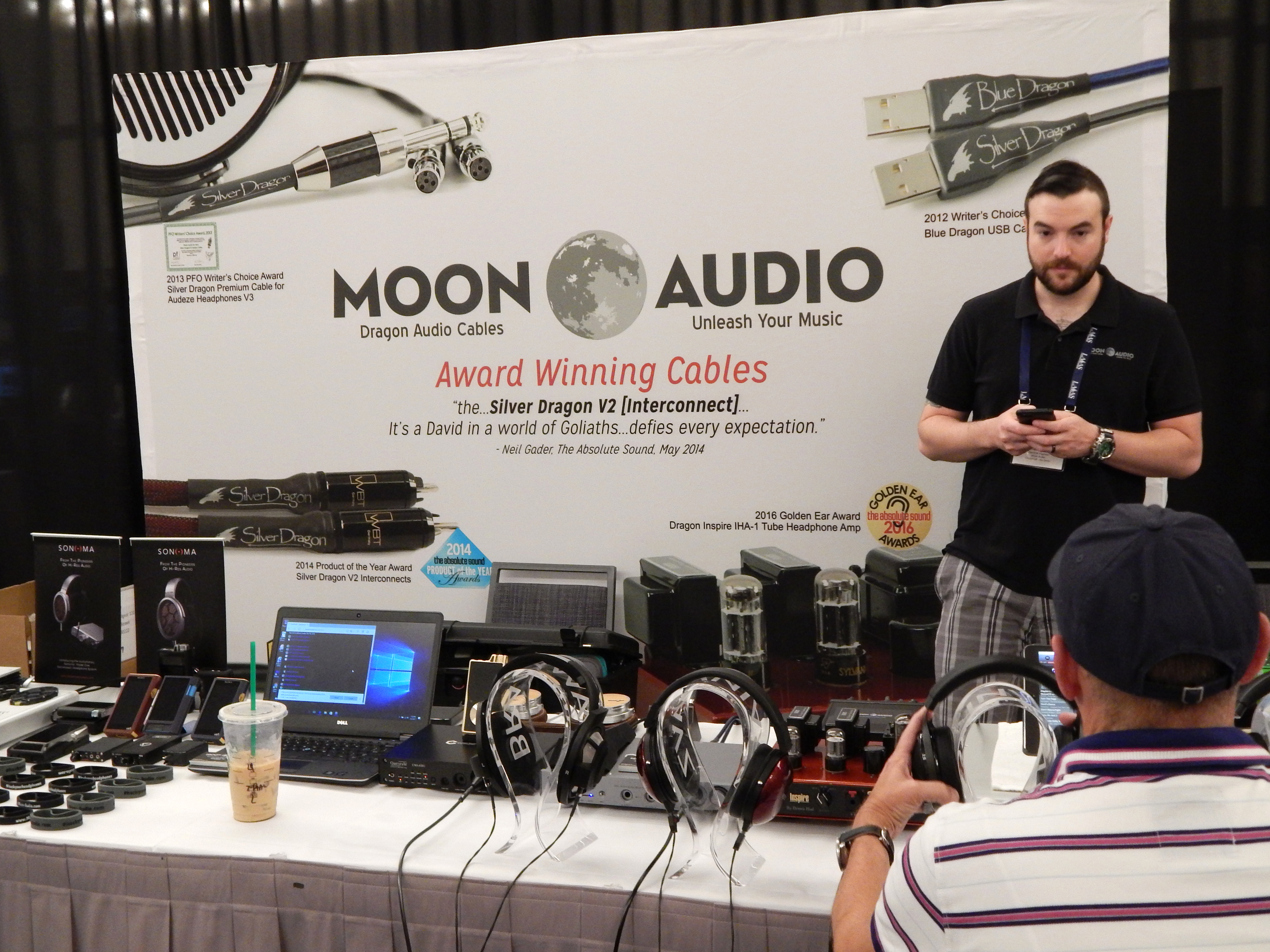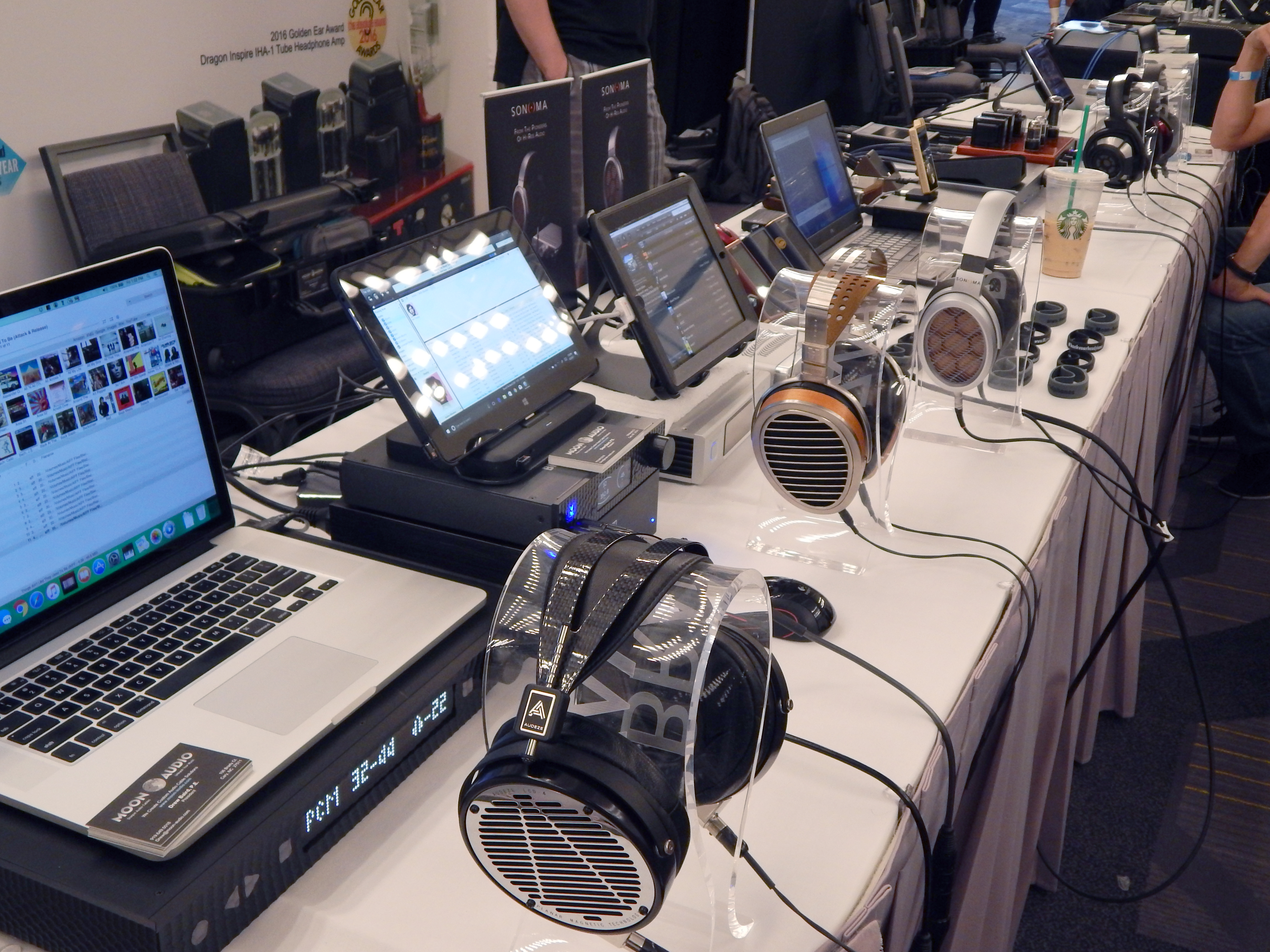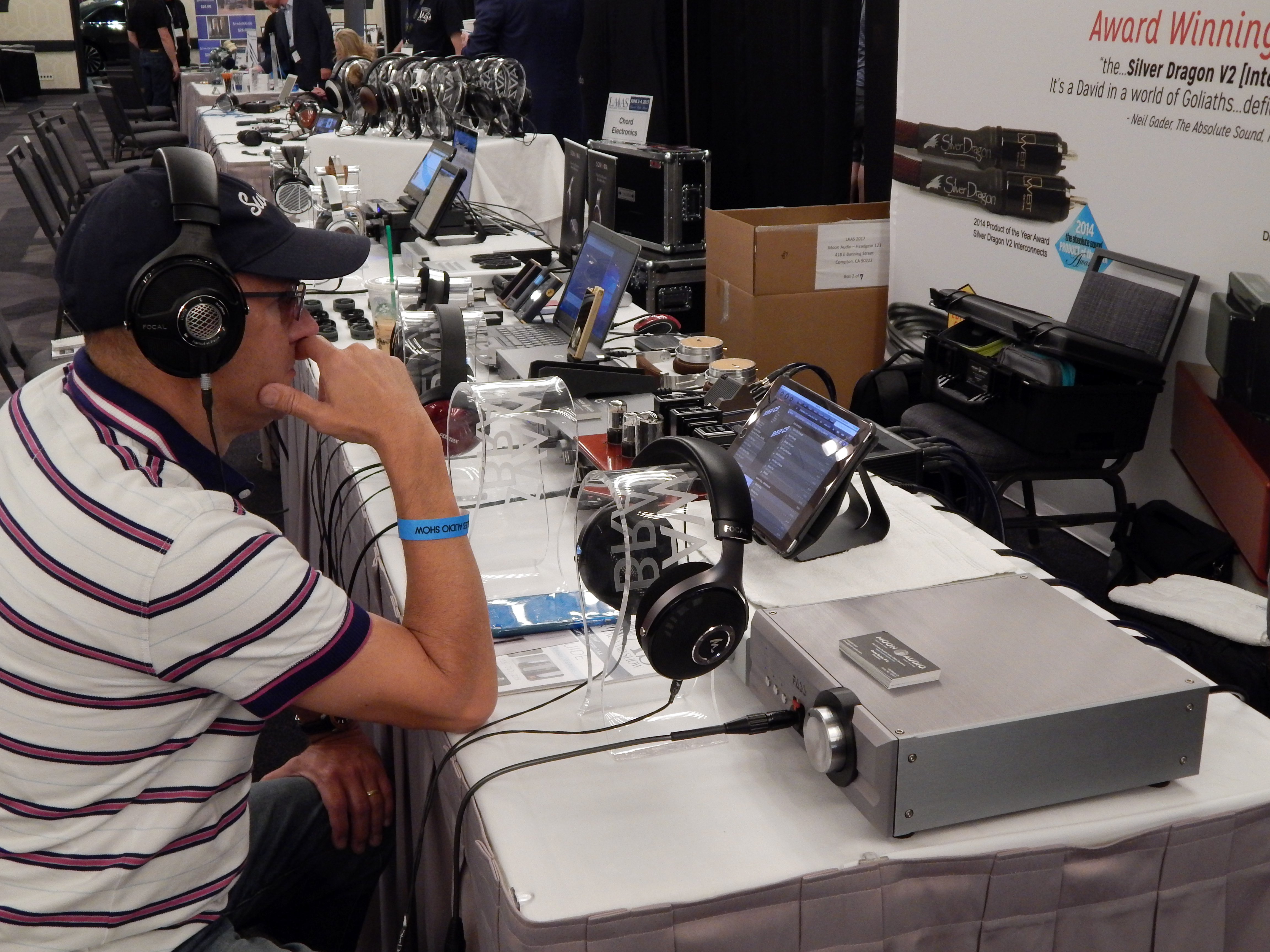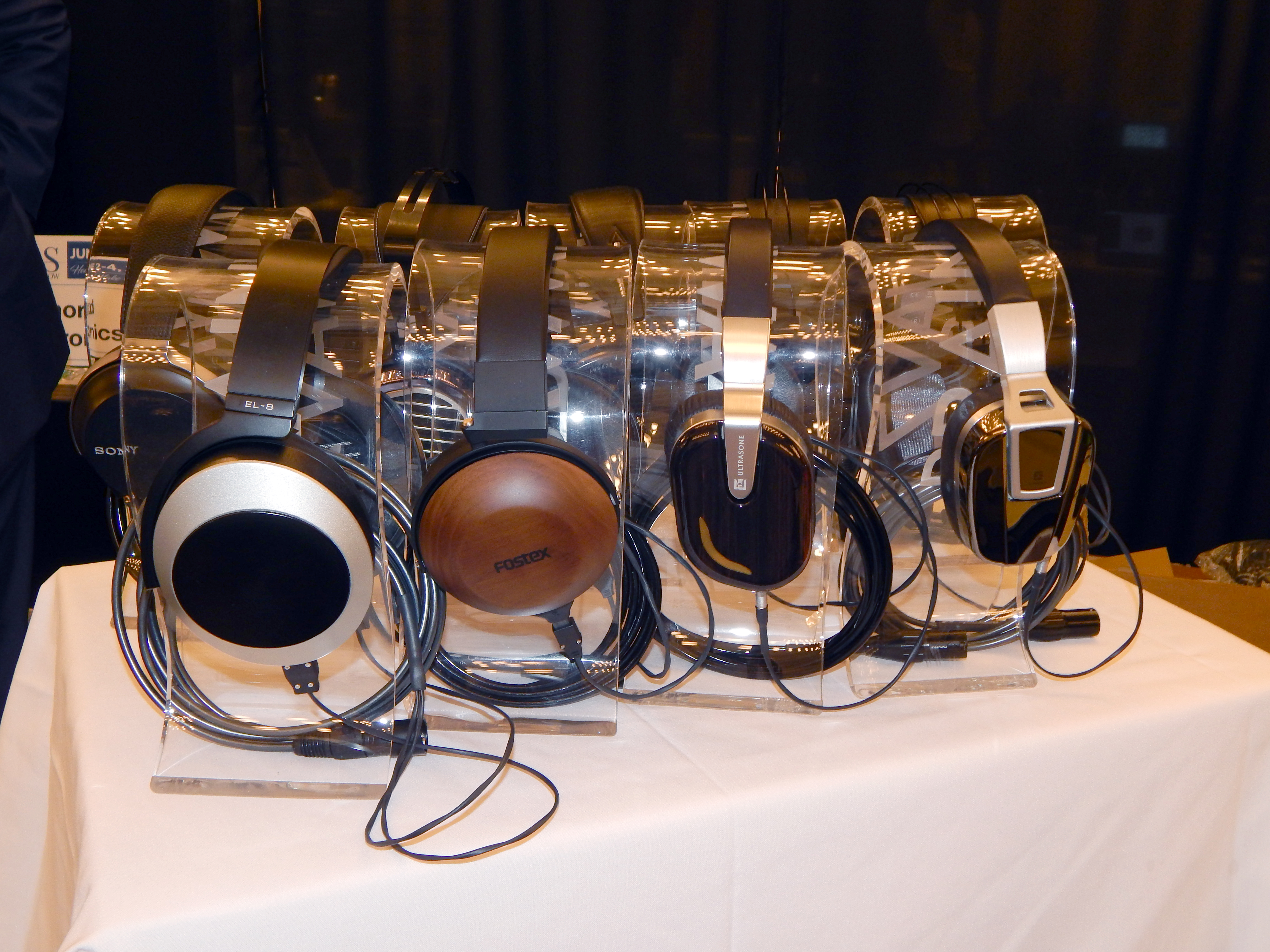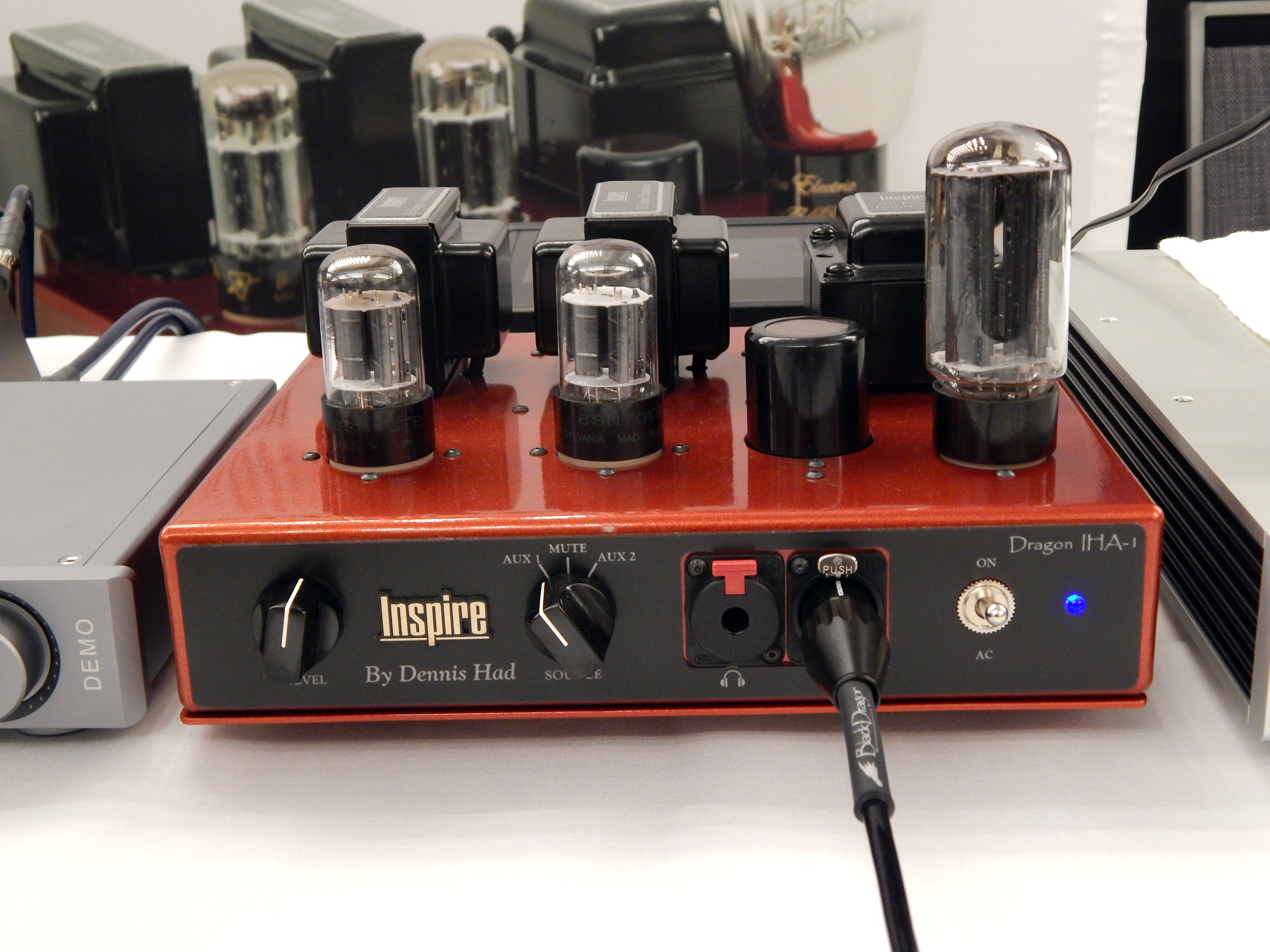 Always a pleasure to meet at the shows, 1MORE was showing a $25,000 Swarovski Crystal encrusted example of their soon to be released Triple Driver Over-Ear Headphone ($199 USD for the standard production unit). Consistently providing epic performance at a budget price, 1MORE was also featuring their new iBFree Bluetooth In-Ear Sport Headphones with aptX®Coding ($59.99 USD)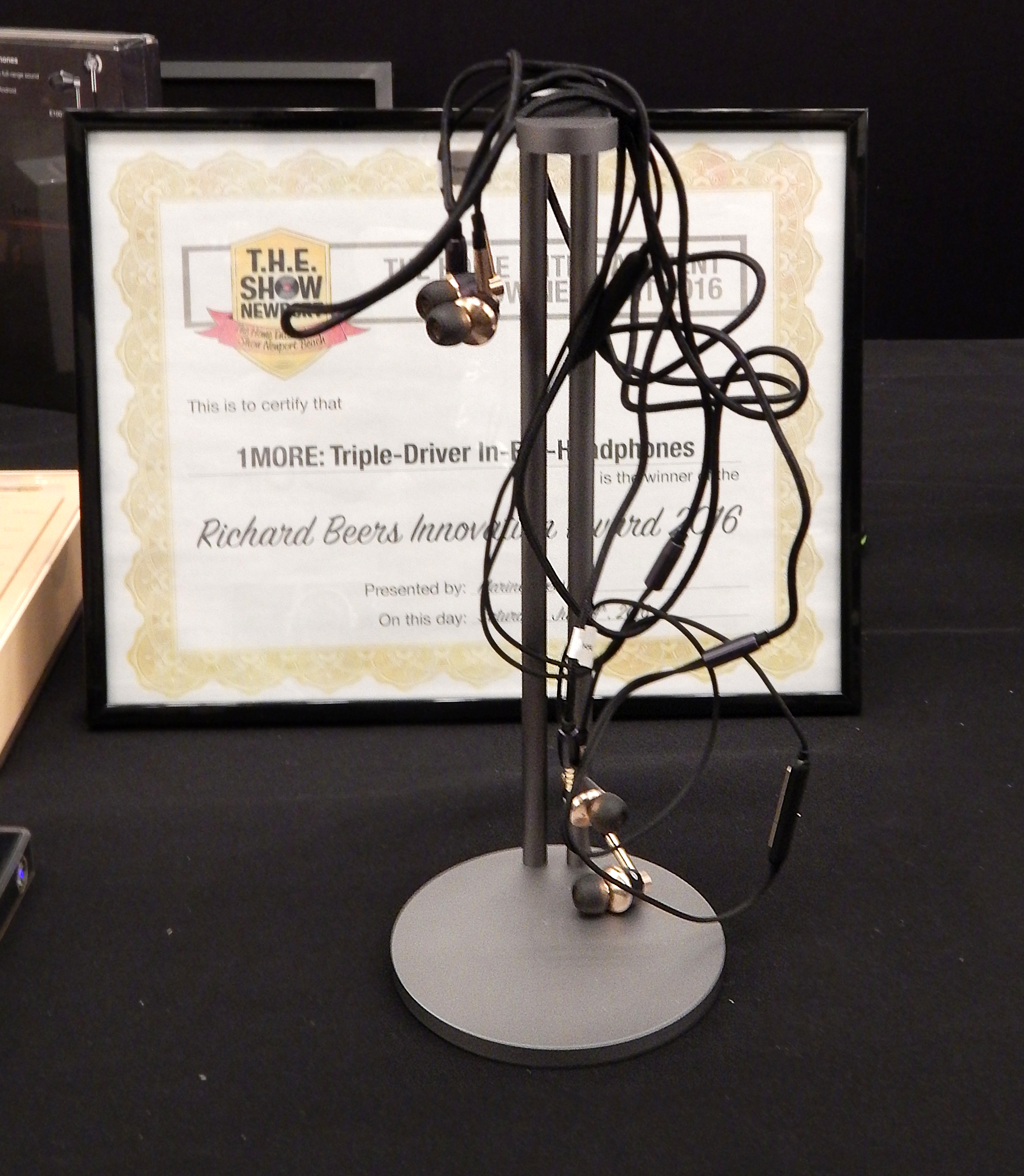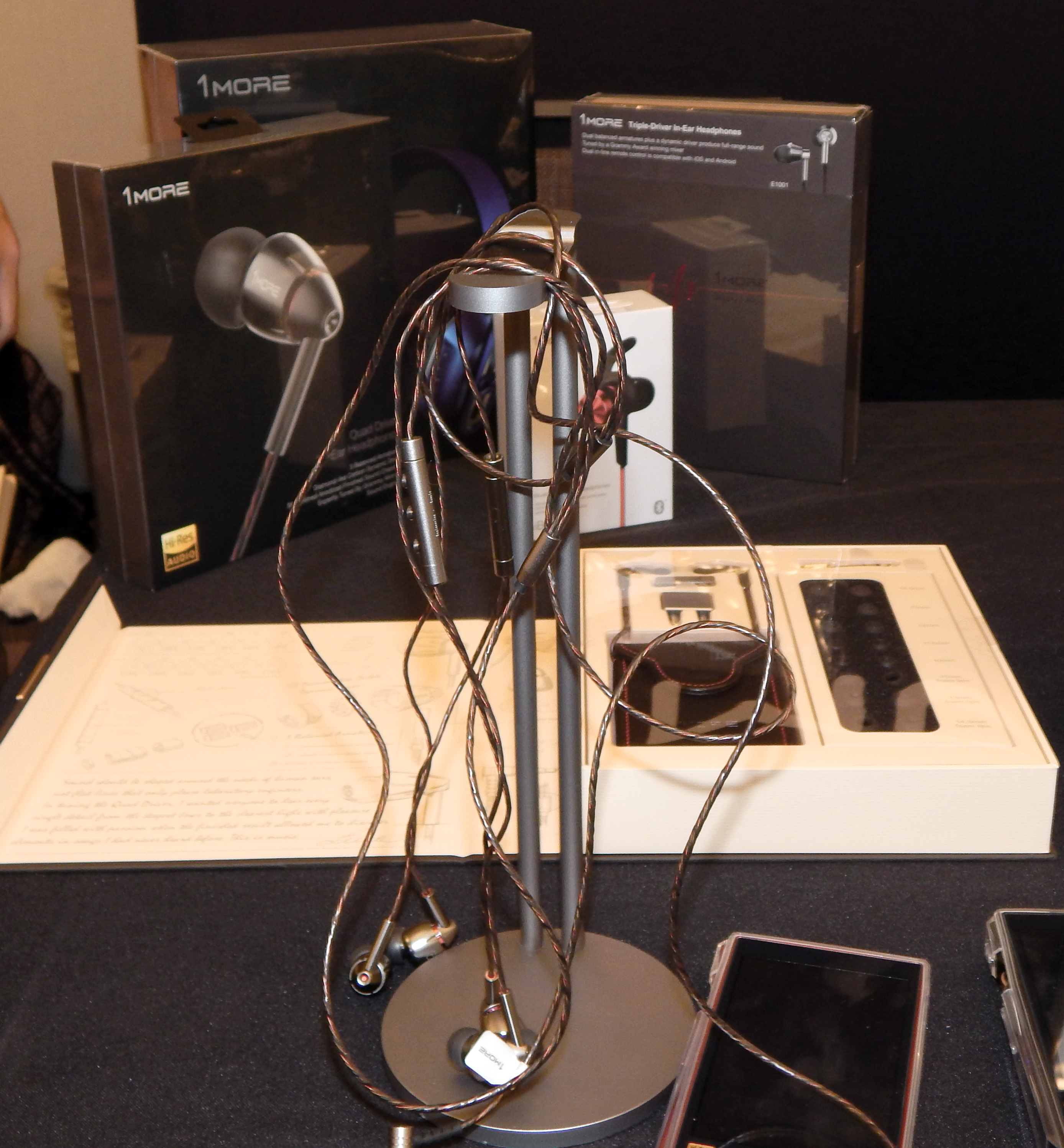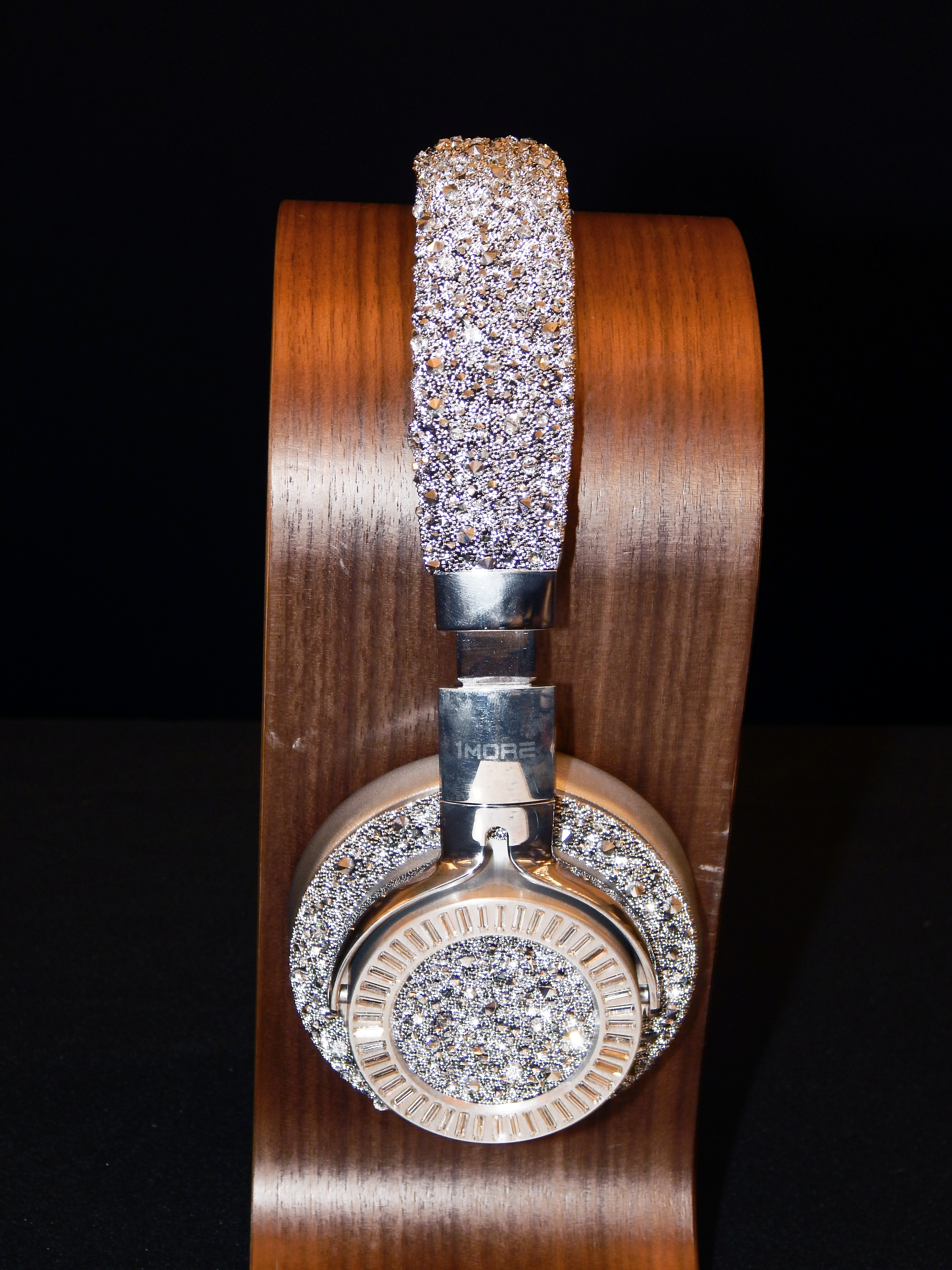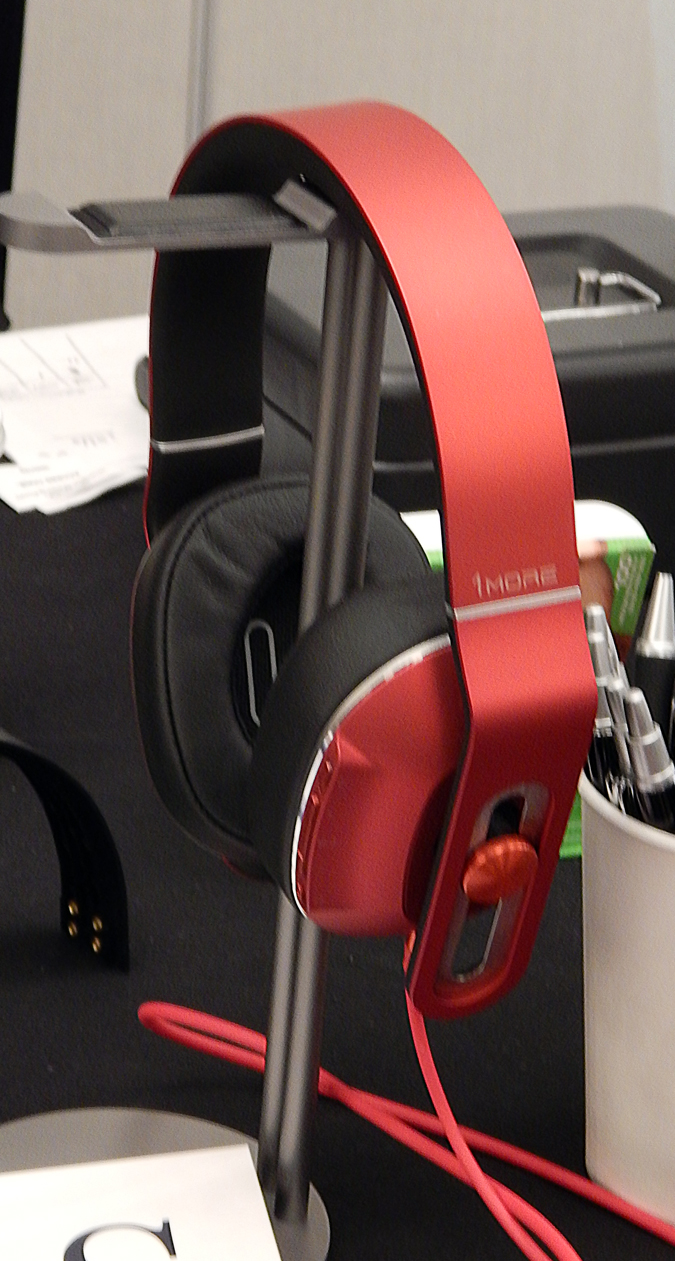 In an attempt to be a one stop shop for everybody's IEM needs, CAMPFIRE AUDIO offers two completely different technologies in their IEM line. On the one side they have their Multi Balanced Armature Driver IEMs culminating in the five driver Andromeda IEMs ($1,099) and on the other they have their single Dynamic Driver line best represented by the Vega ($1,299 USD).
The Andromedas appeared to be extremely linear and natural sounding without being harsh. While the Andromedas are more to my taste, the Vegas were incredibly enjoyable to listen to, with a honeyed midrange and a slightly emphasized bass which I think of as being a more "Pop" sound, but are fun none the less.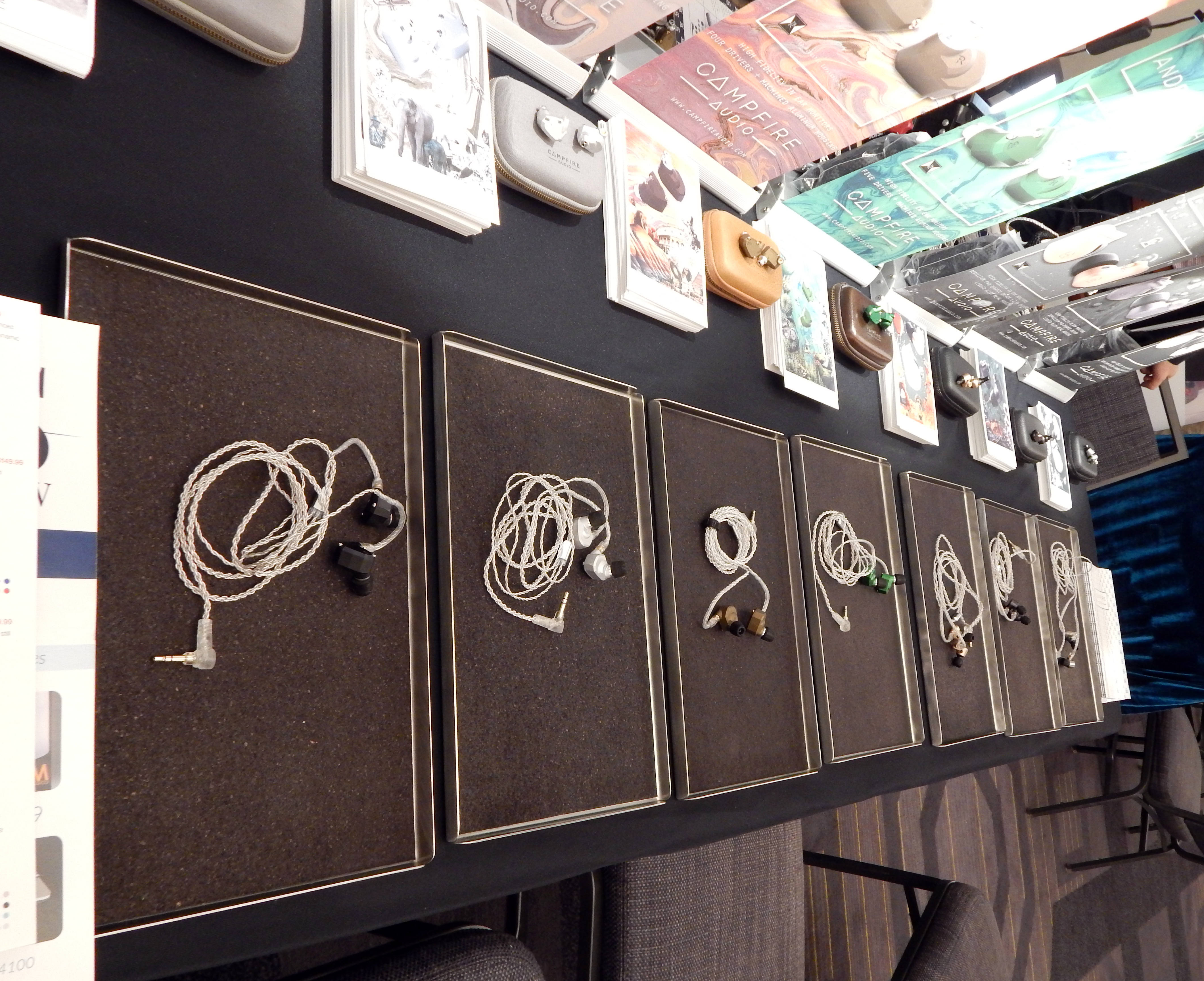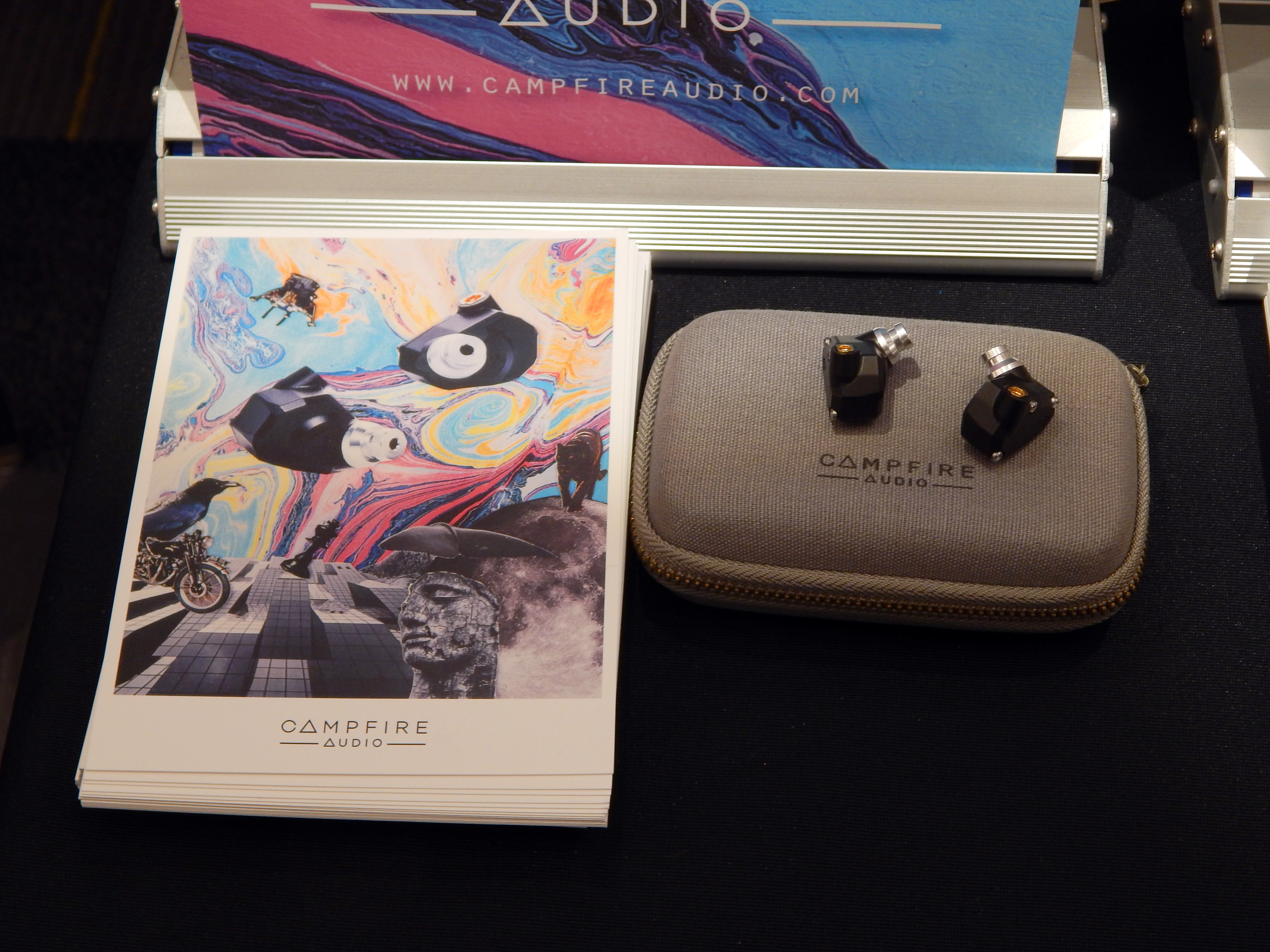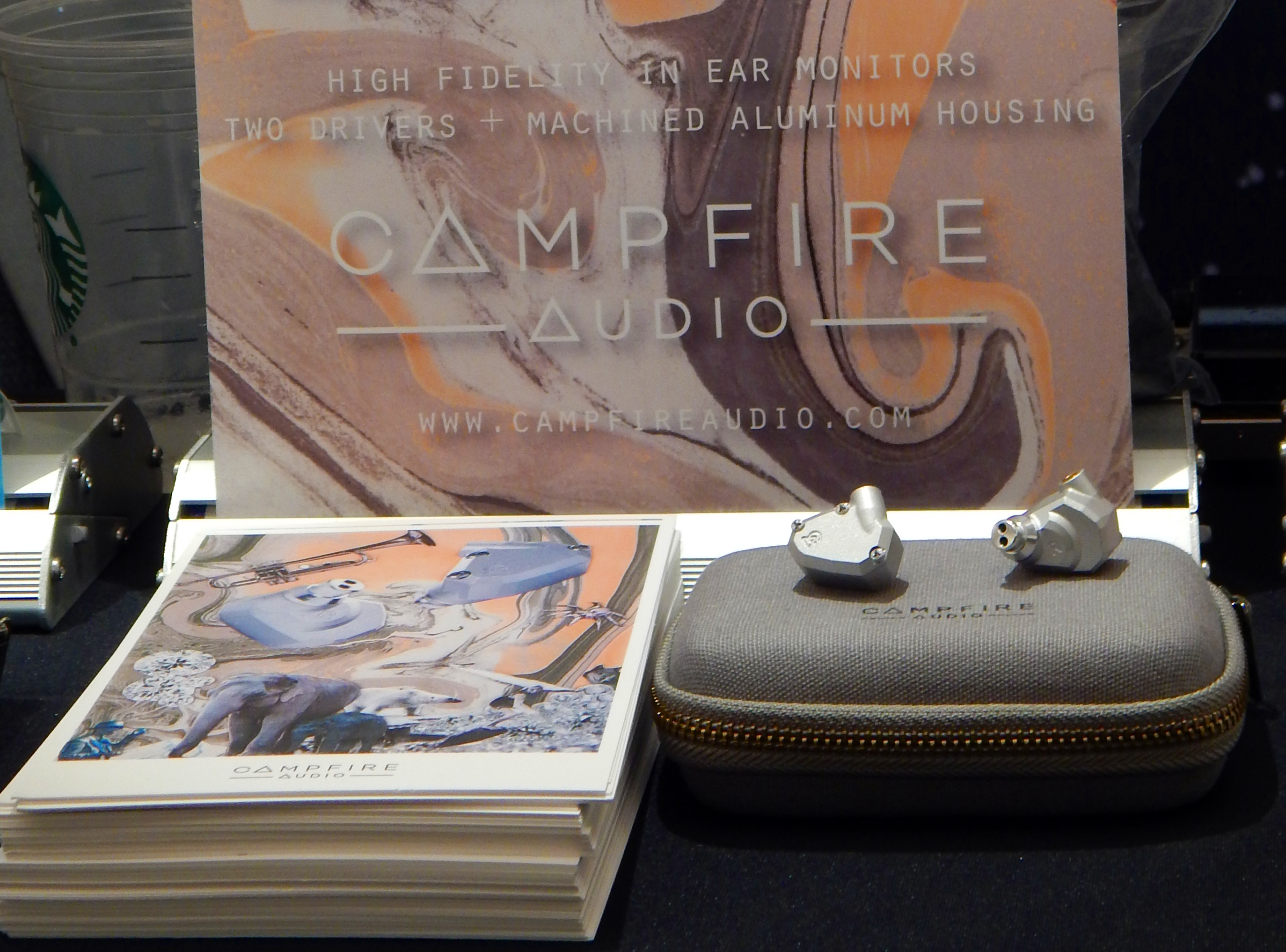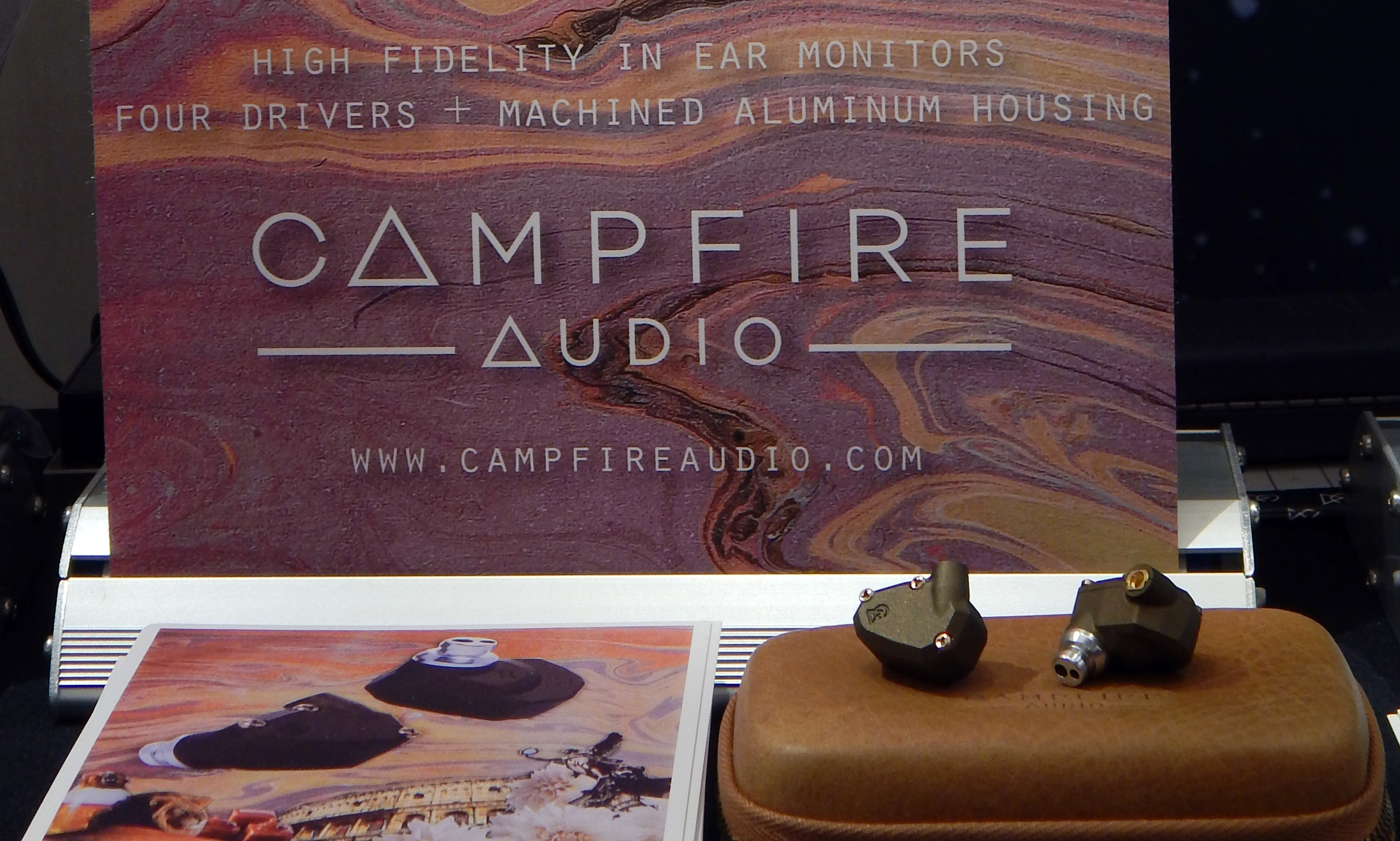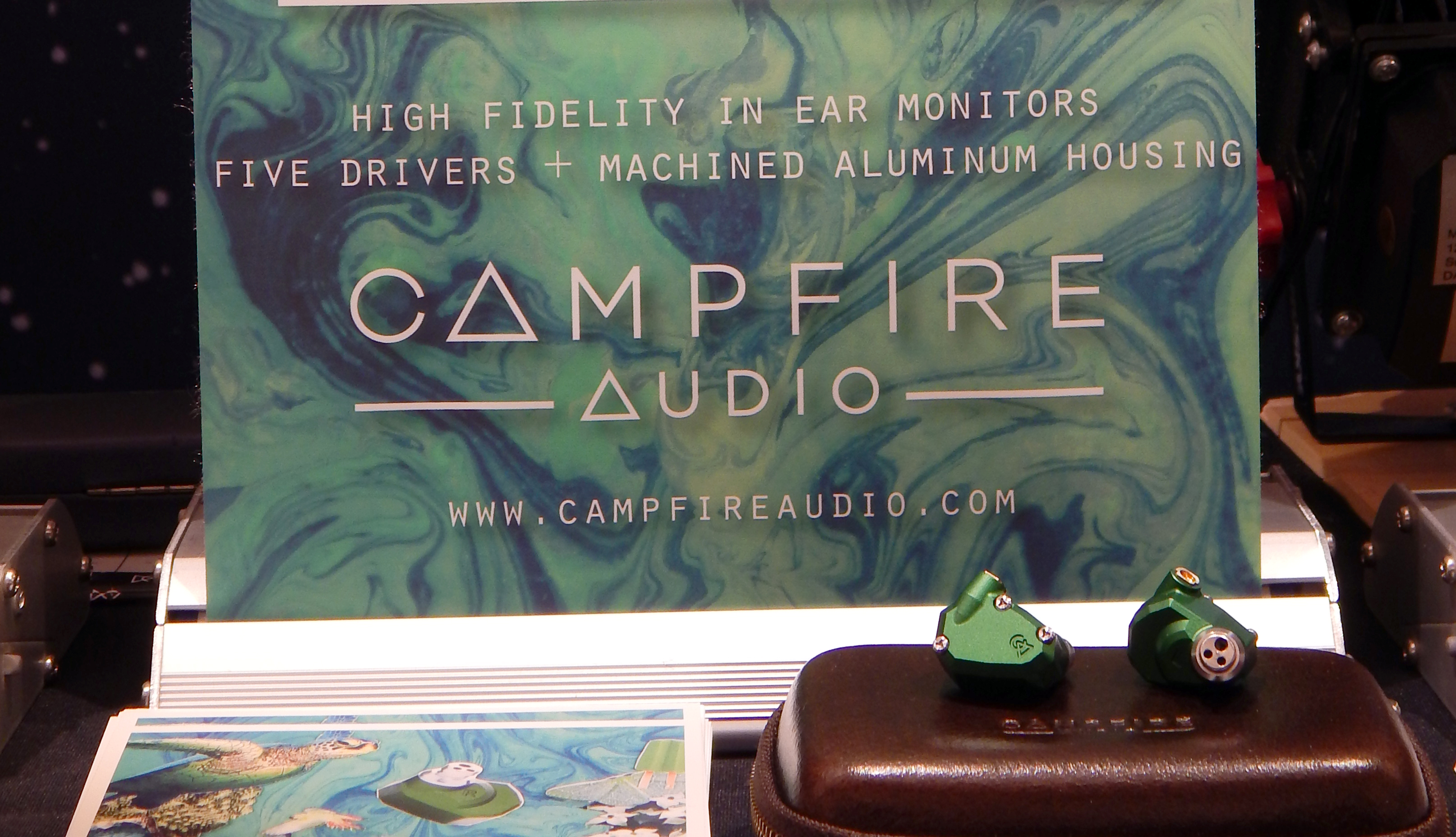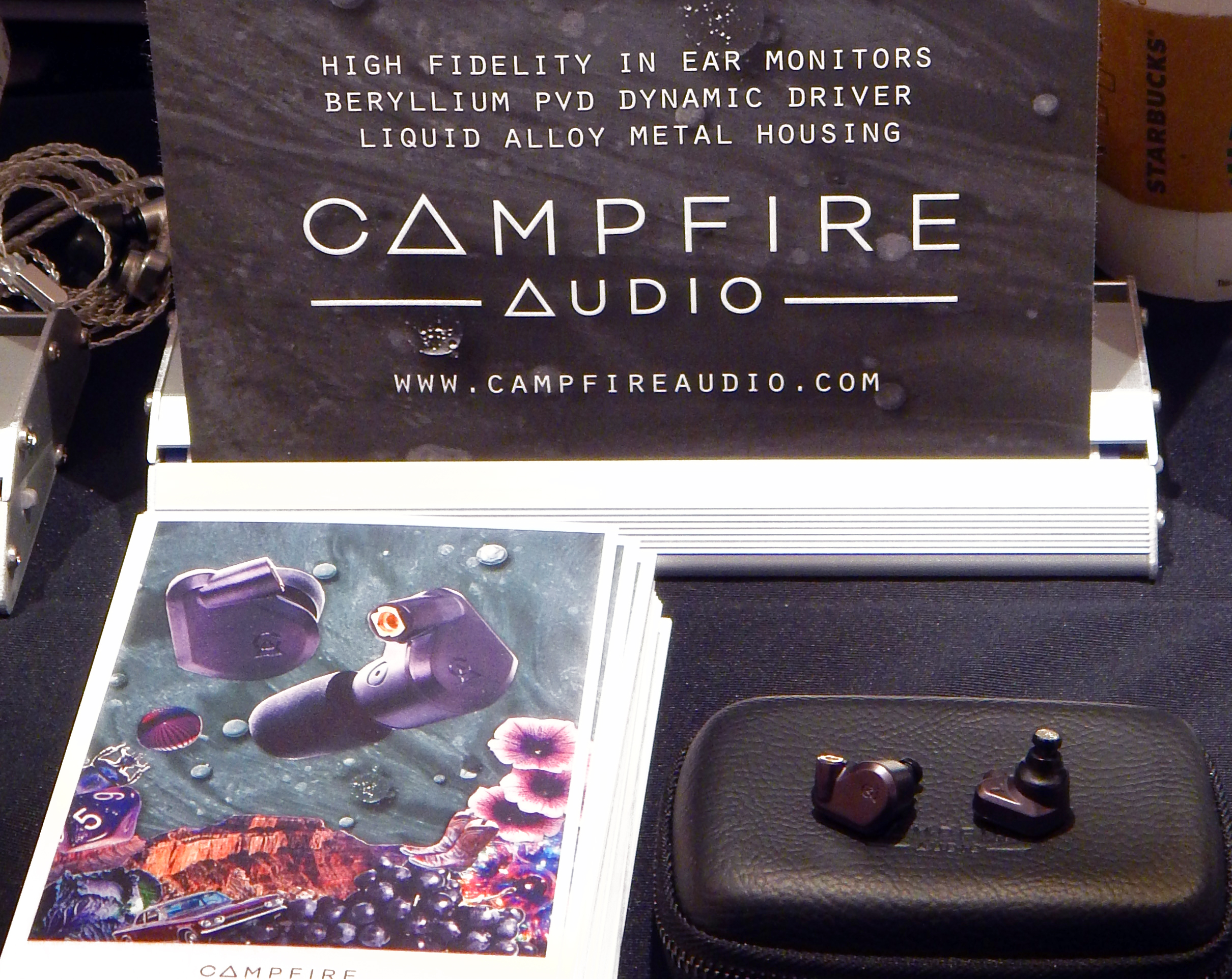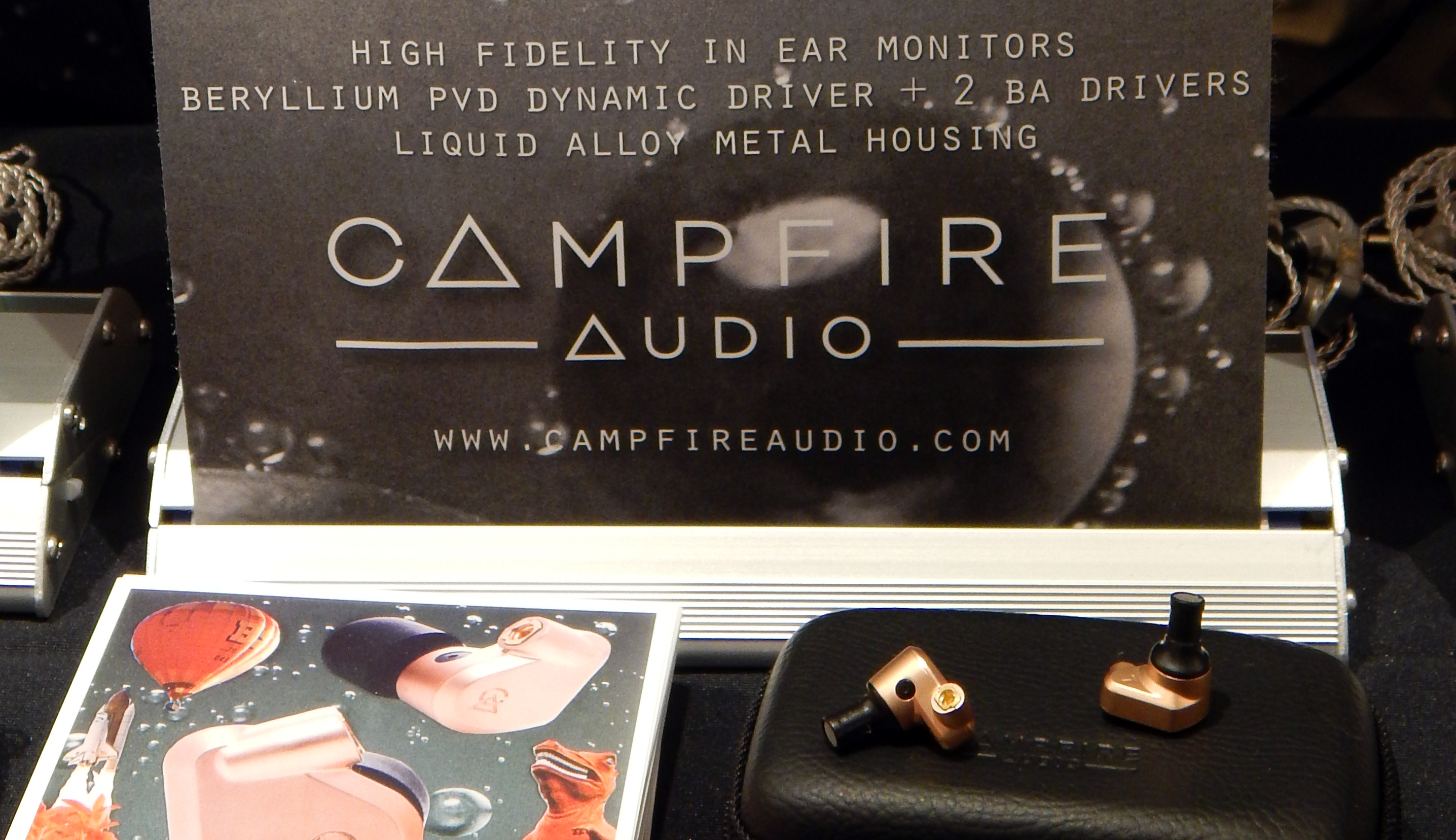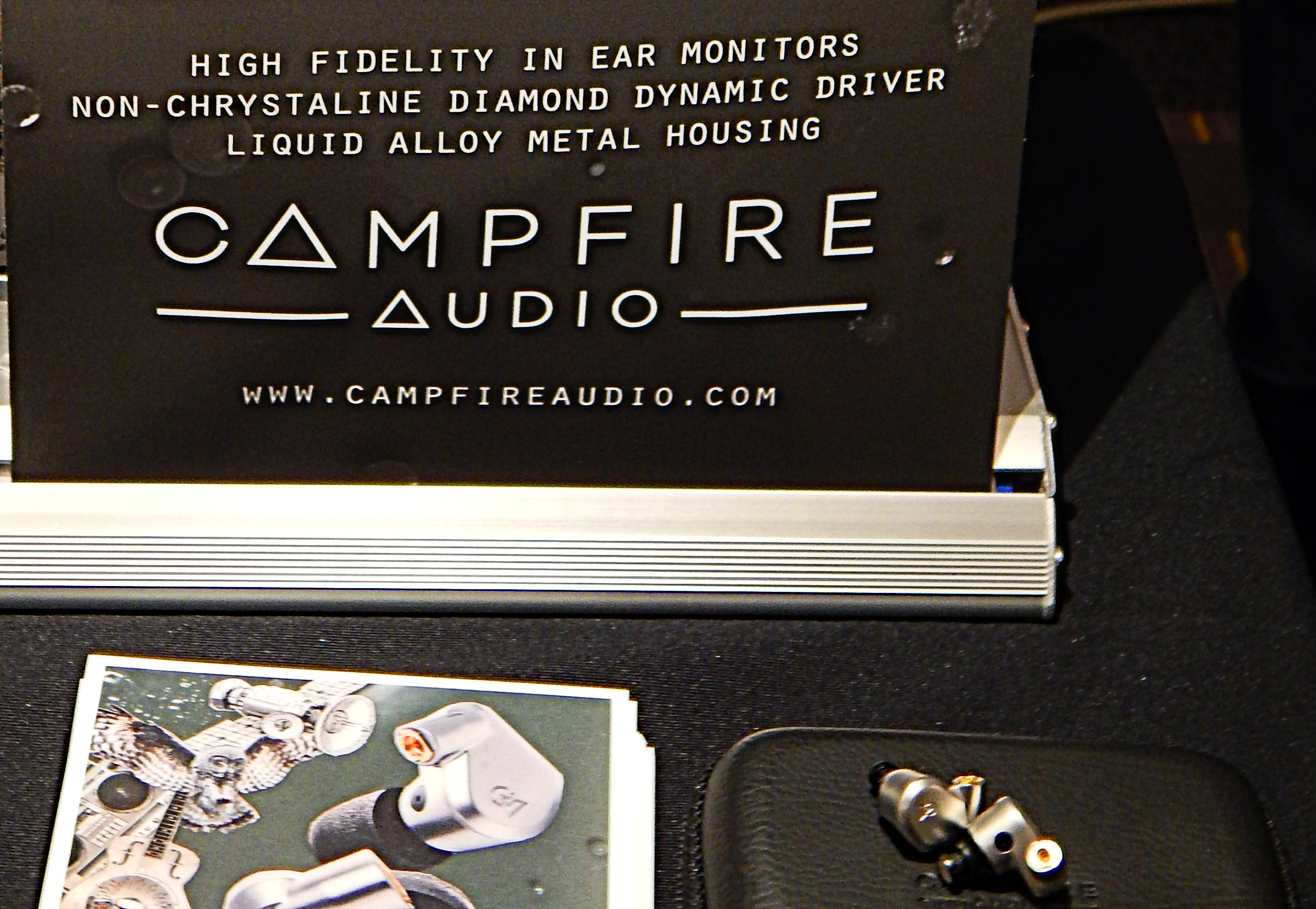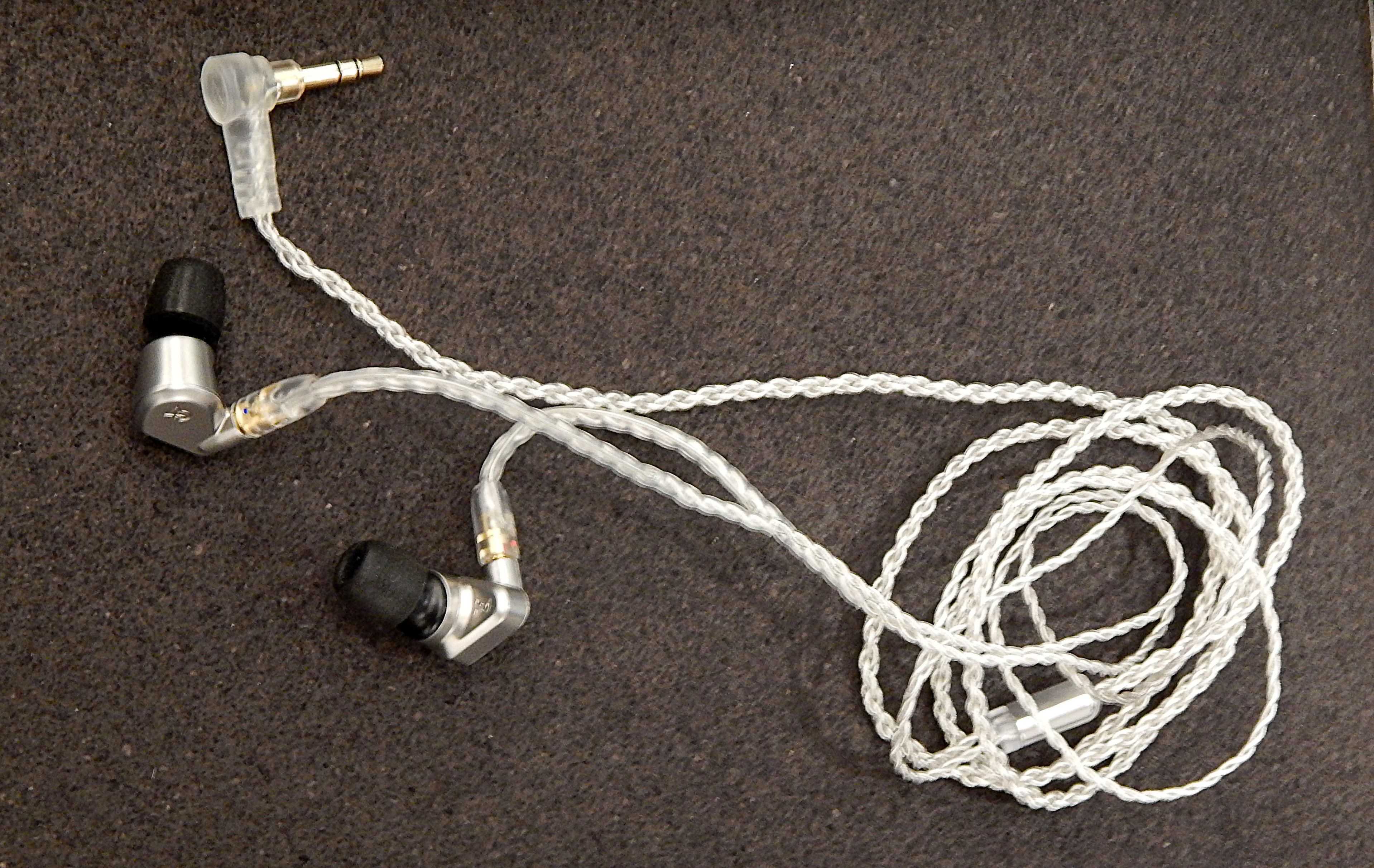 Airist Audio has a rather straight forward approach to Personal Audio. They manufacture a reasonably priced, all discrete, pure Class A solid state amplifier with an old school emphasis on an oversized power supply and a state of the art "Stealth" shielding technology, with a custom stepped attenuator, employing matched resistors, that offers precise volume control and exceptional phase response. The Heron 5 Headphone Amplifier ($999 USD) features separate high and low impedance headphone outputs and is complemented by a fairly inexpensive upcoming R-2R Ladder DAC the Sandpiper (TBA around $500)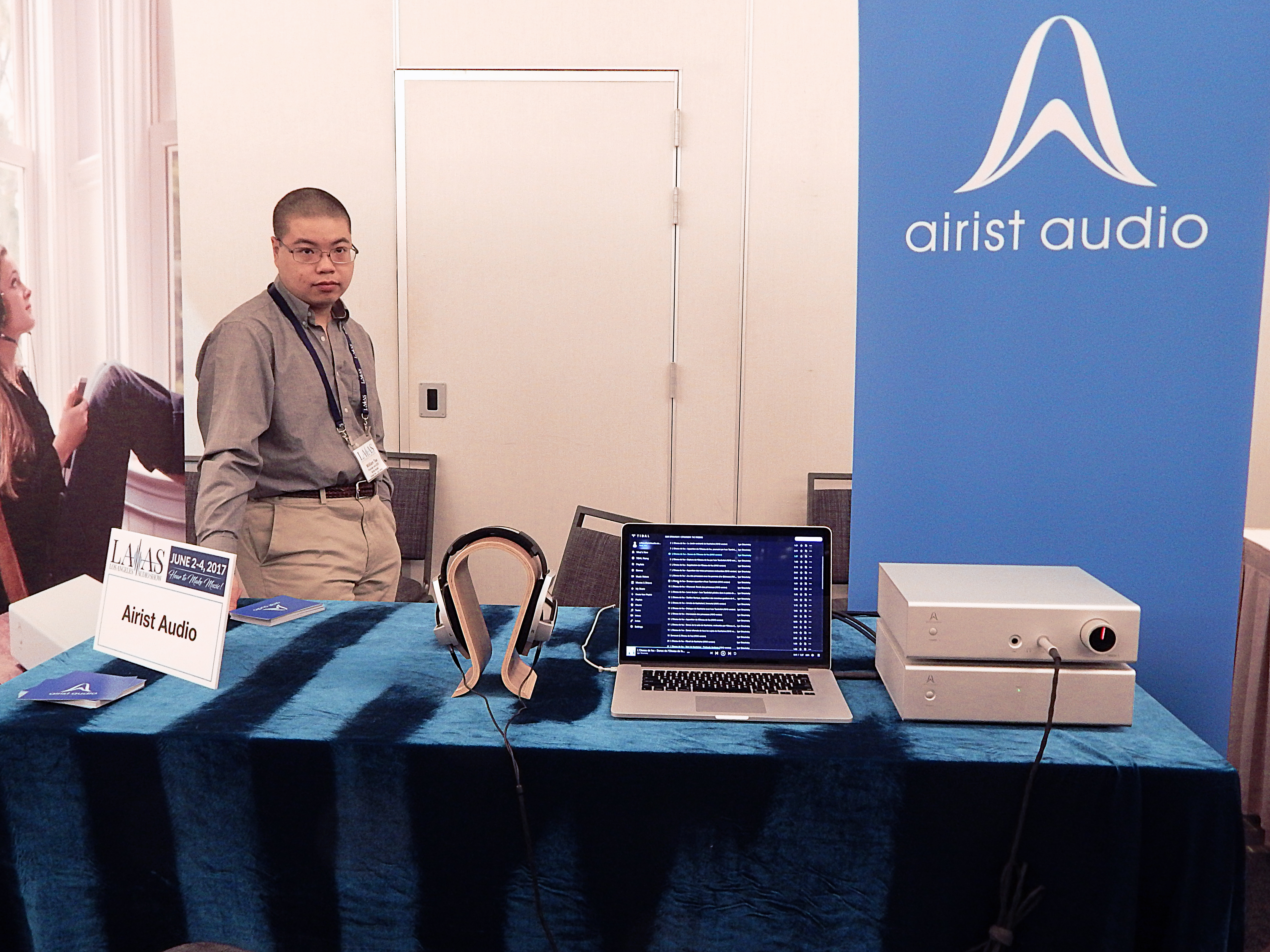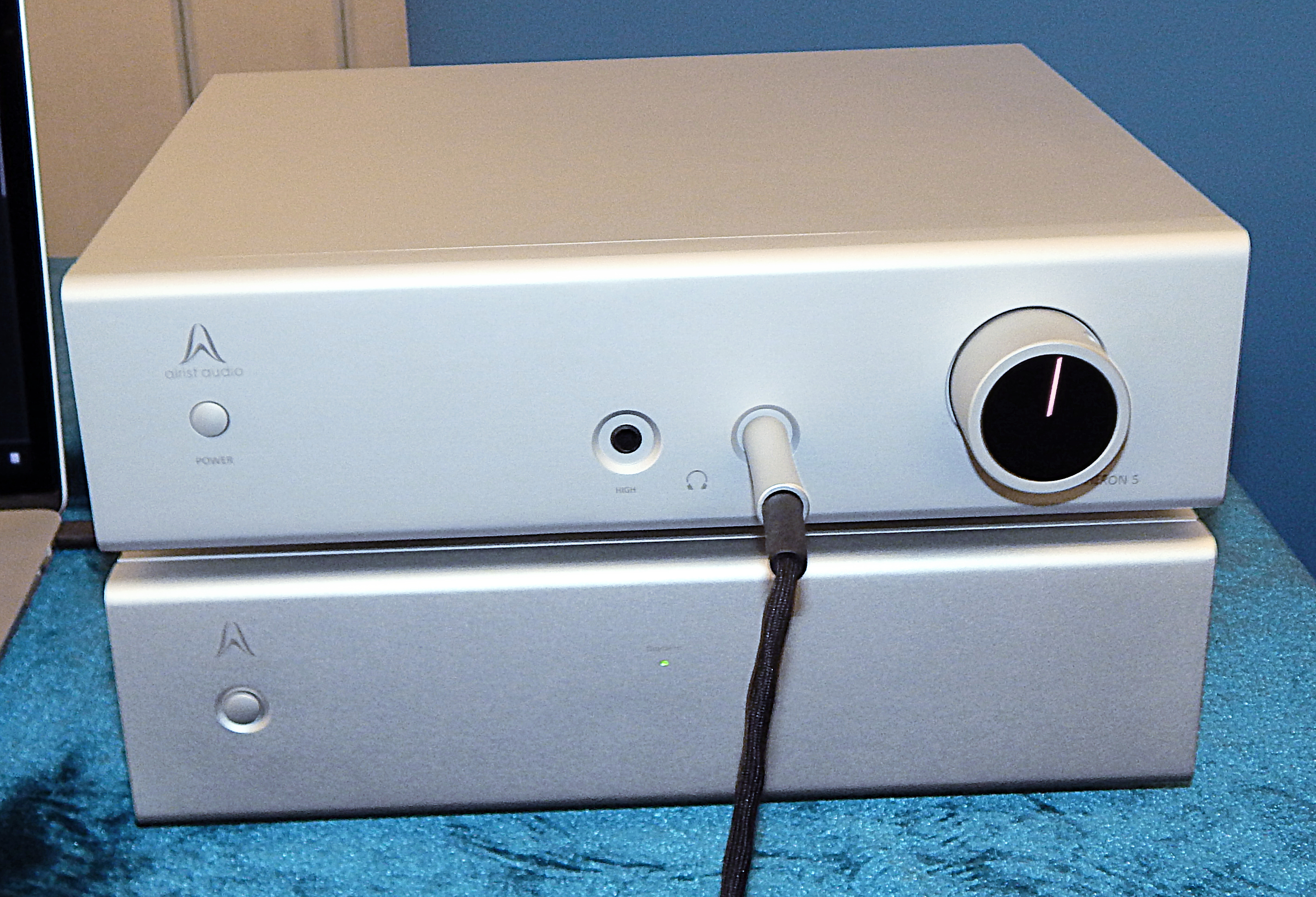 To be continued in Part 2 of our LAAS coverage.