It's no secret that I am a fan of electrostatic headphones, in fact, electrostatic speakers in general. Their extremely fast response time and general phase coherency gives them a realism that is impossible to match with other driver technologies, but they do have their drawbacks. The primary problem is due to the limited travel of their diaphragms, they tend to lack dynamic range and low bass response. Sonoma Acoustics has found a cure for this problem by developing a new type of electrostatic driver for their Model One (M1) Electrostatic Headphone System ($4,995 USD), that only employs one stator which means longer diaphragm travel among other things. Sonoma's drivers require twice the bias voltage of most electrostatic headphones meaning they had to design their own amplifier, but Sonoma used this to their advantage by incorporating dual Sabre Reference DACs in a special mono mode and a 64bit DSP into their pure Class A amplifier to fine tune the sonic characteristics, producing one of the finest sounding headphone systems I have heard.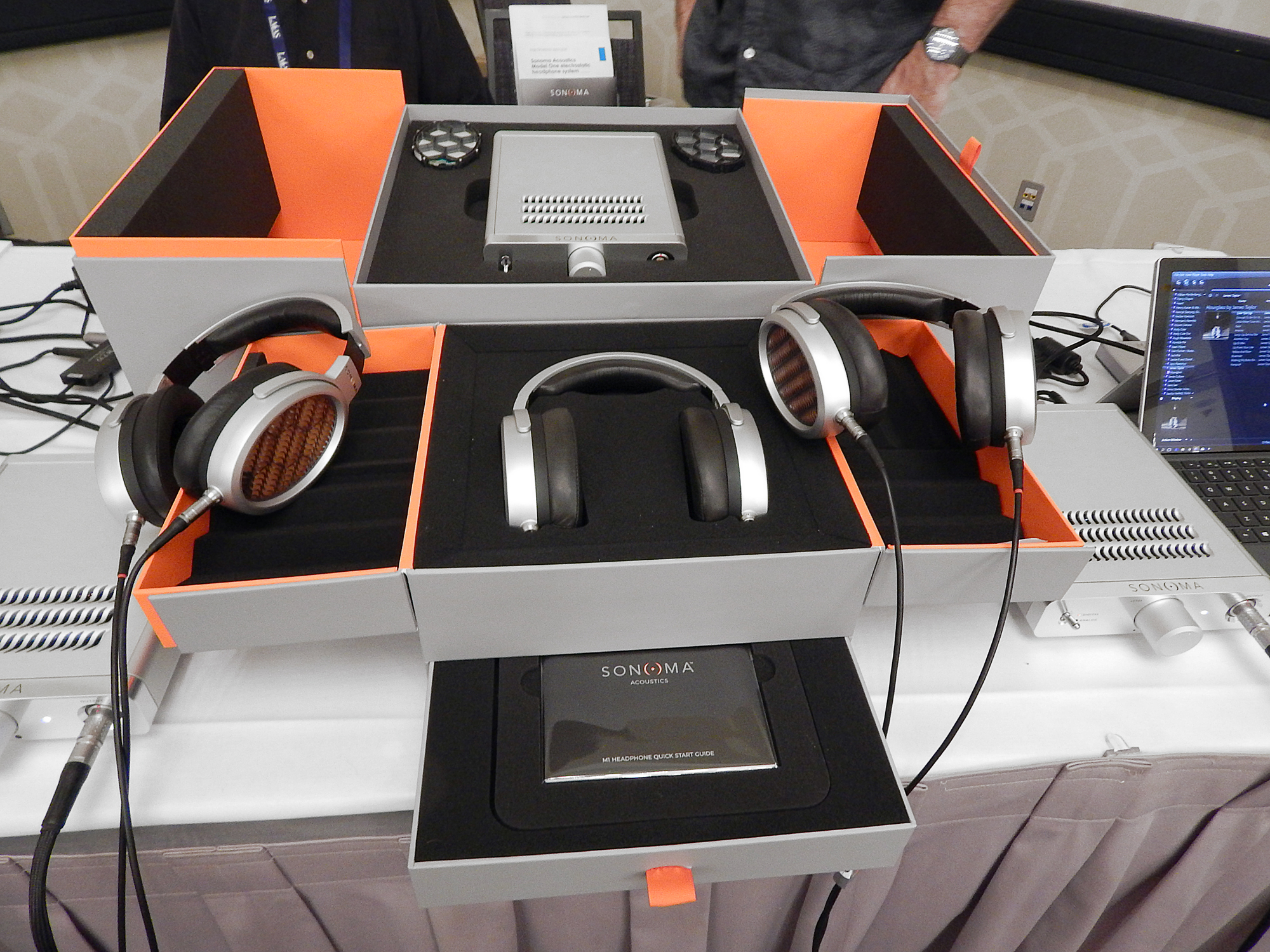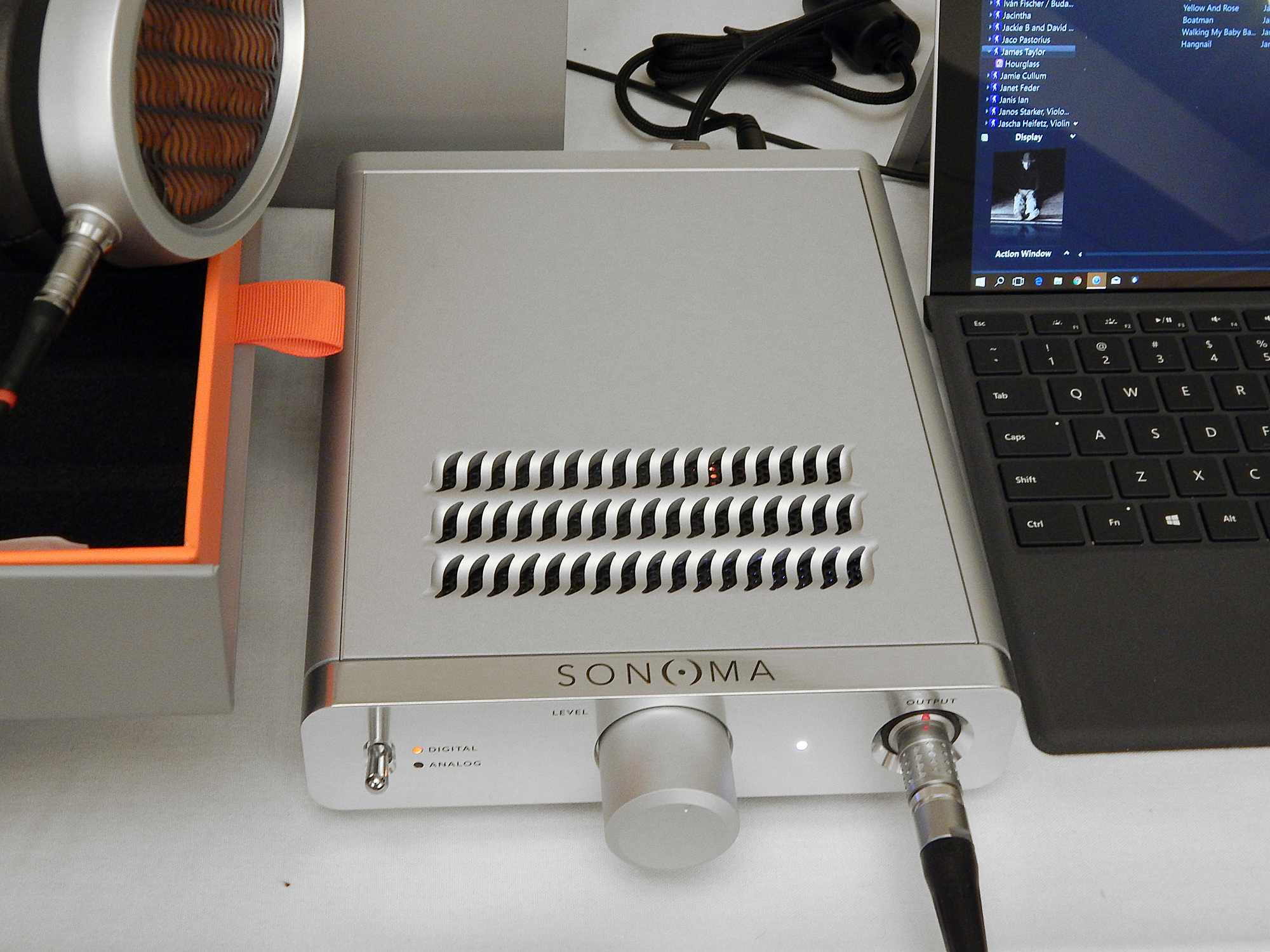 One of the most unusual IEMs I have encountered is the StereoPravda SPearphone SB-7A In-The-Ear Monitors ($3,000 USD). Employing 7 Balanced Armature Drivers in a linear configuration so that they are all on the same axis and using a custom made Stereolab IEM cable which is terminated into dual mini-XLRs for use with their StereoPravda DACCA DAC/Amplifier ($6,000 USD), the SB-7A is meant to enter the ear canal so that the midrange driver in the tip has a direct line to the ear drum.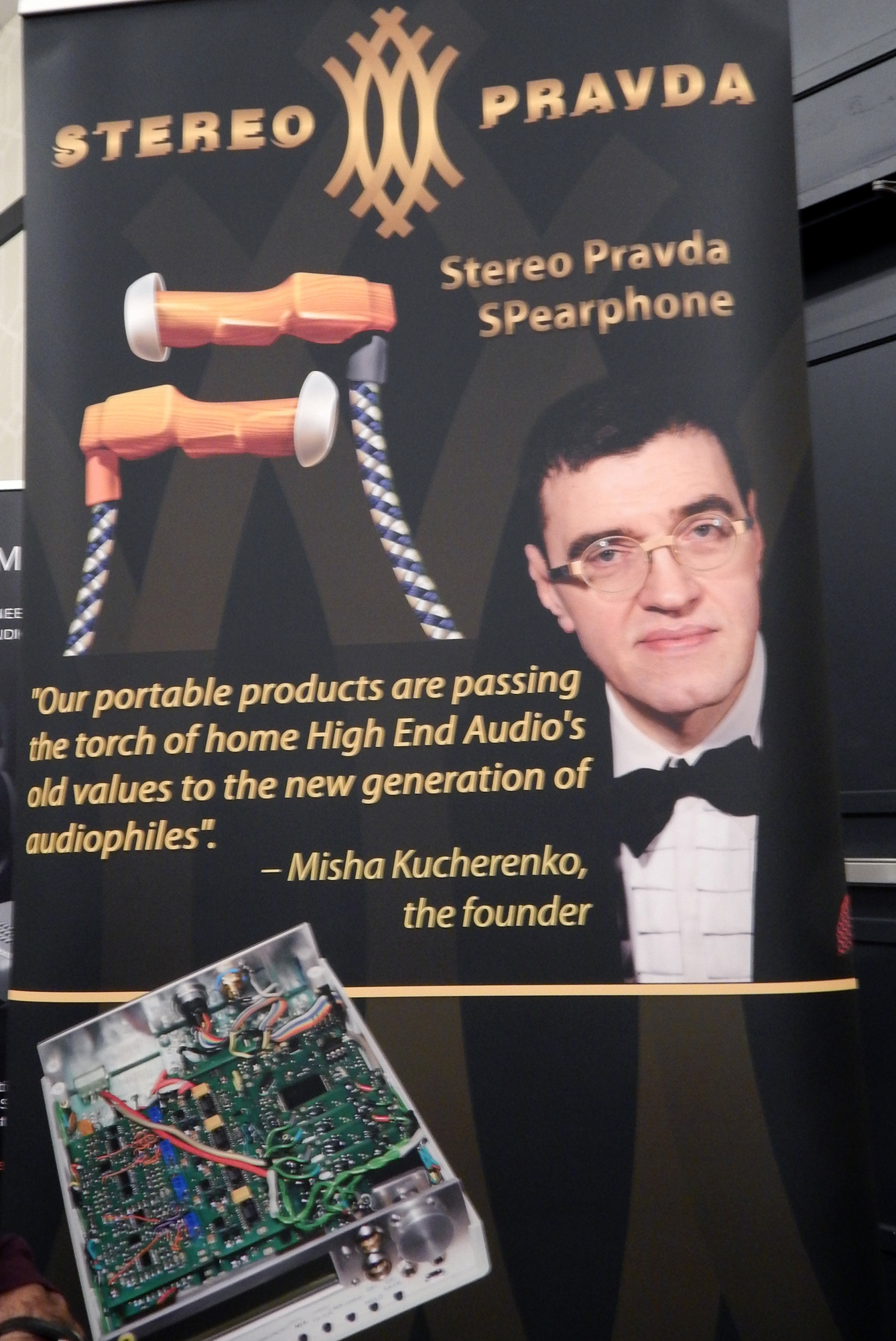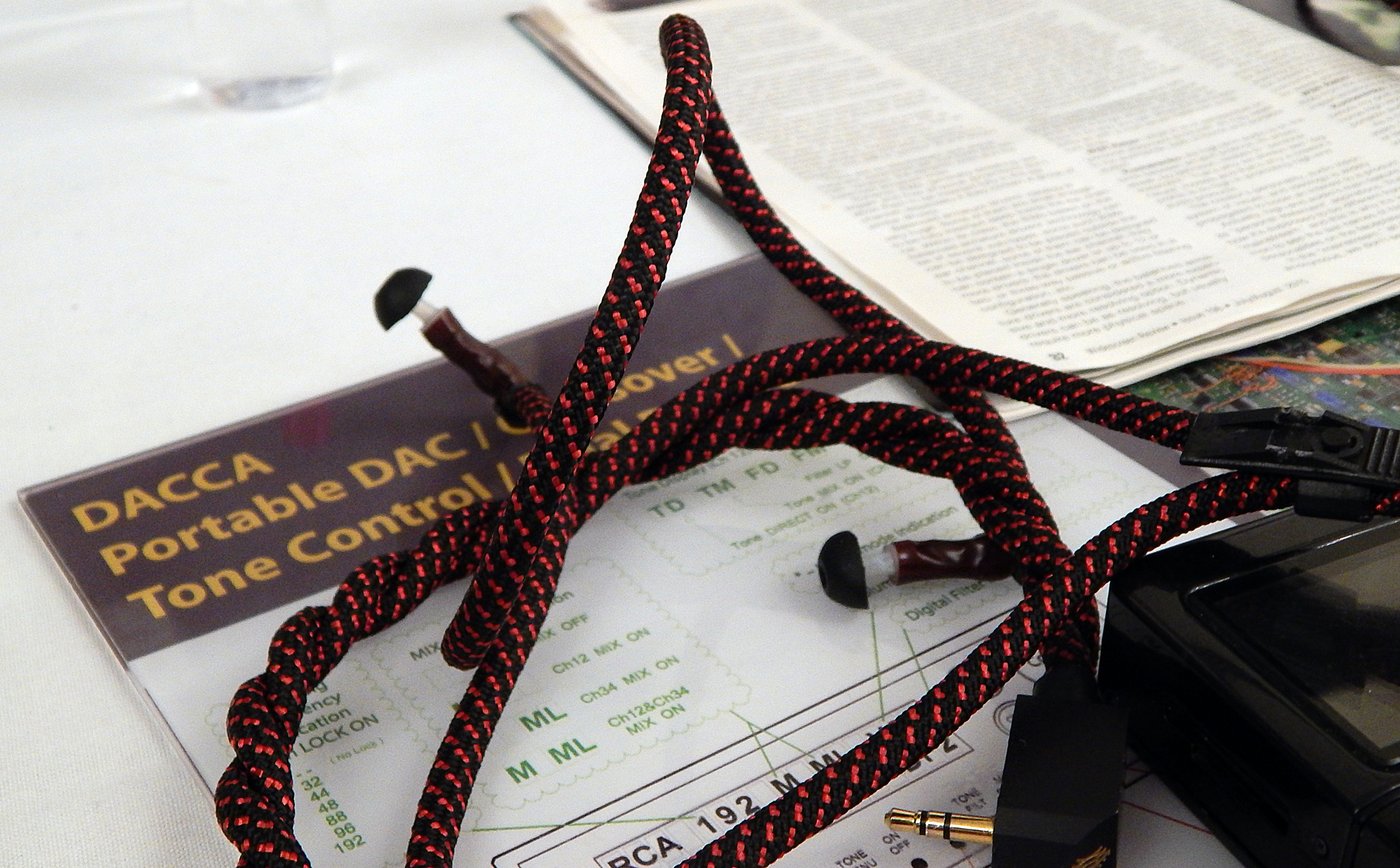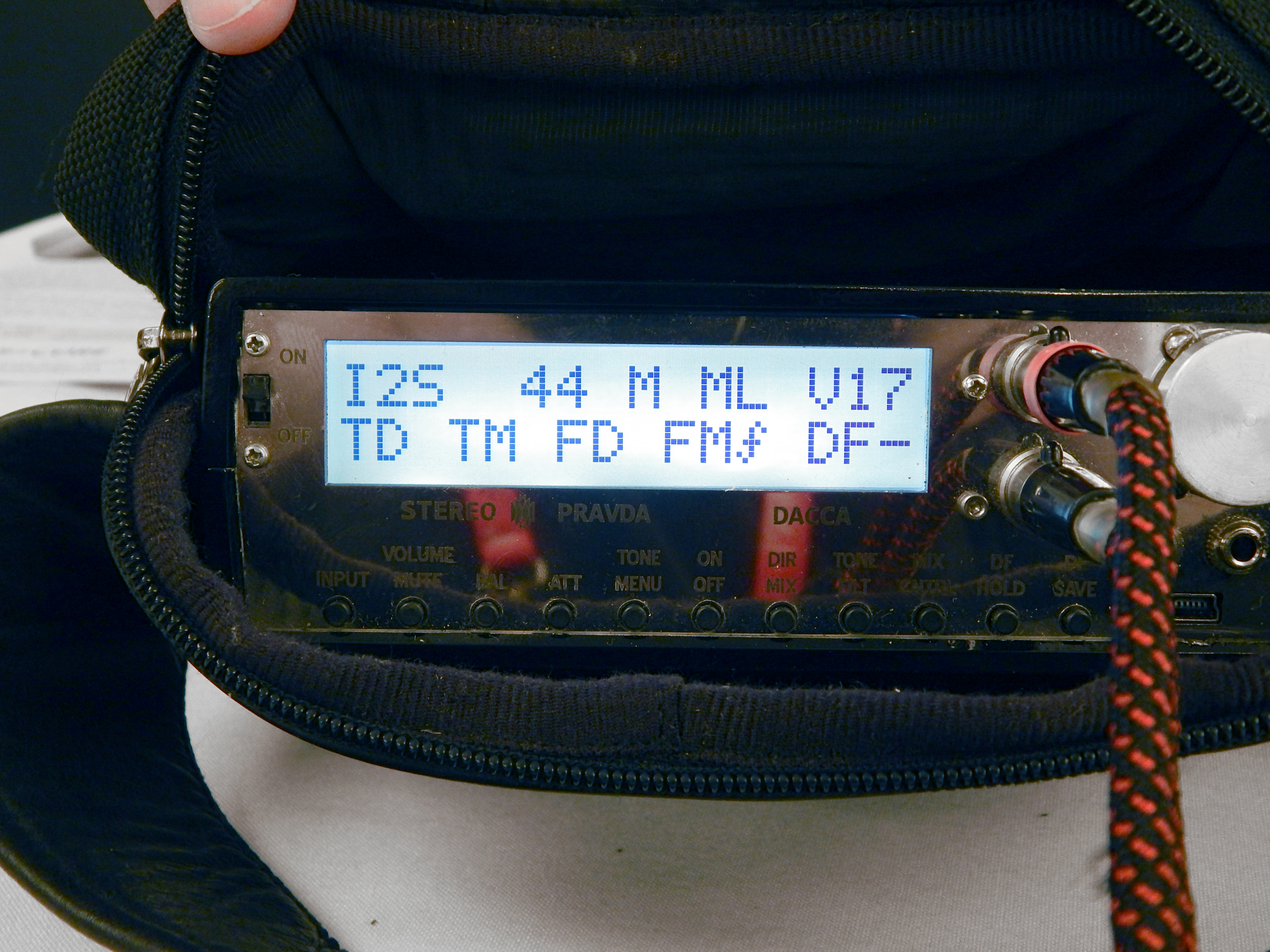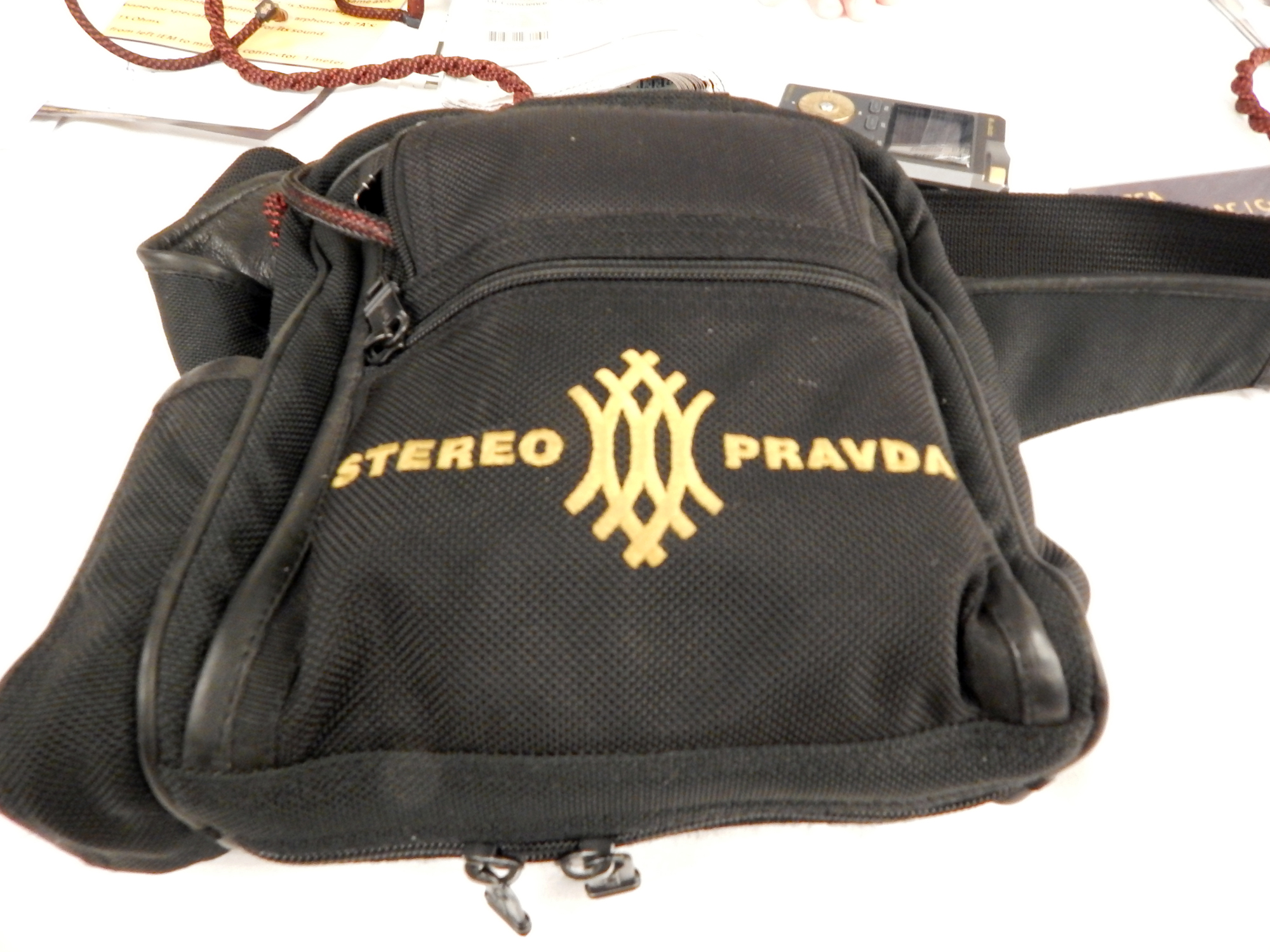 New to the High-End scene is Cleer Audio, who were introducing their new, soon to be released, audiophile headphone, the Cleer NX NEXT Headphone ($699 USD projected price) employing ironless magnetic drivers with magnesium diaphragms and offering sheep skin and memory foam ear pads along with a balanced audio cable using LEMO hardware. Keep an eye out for this up and comer, they definitely produce a must hear product.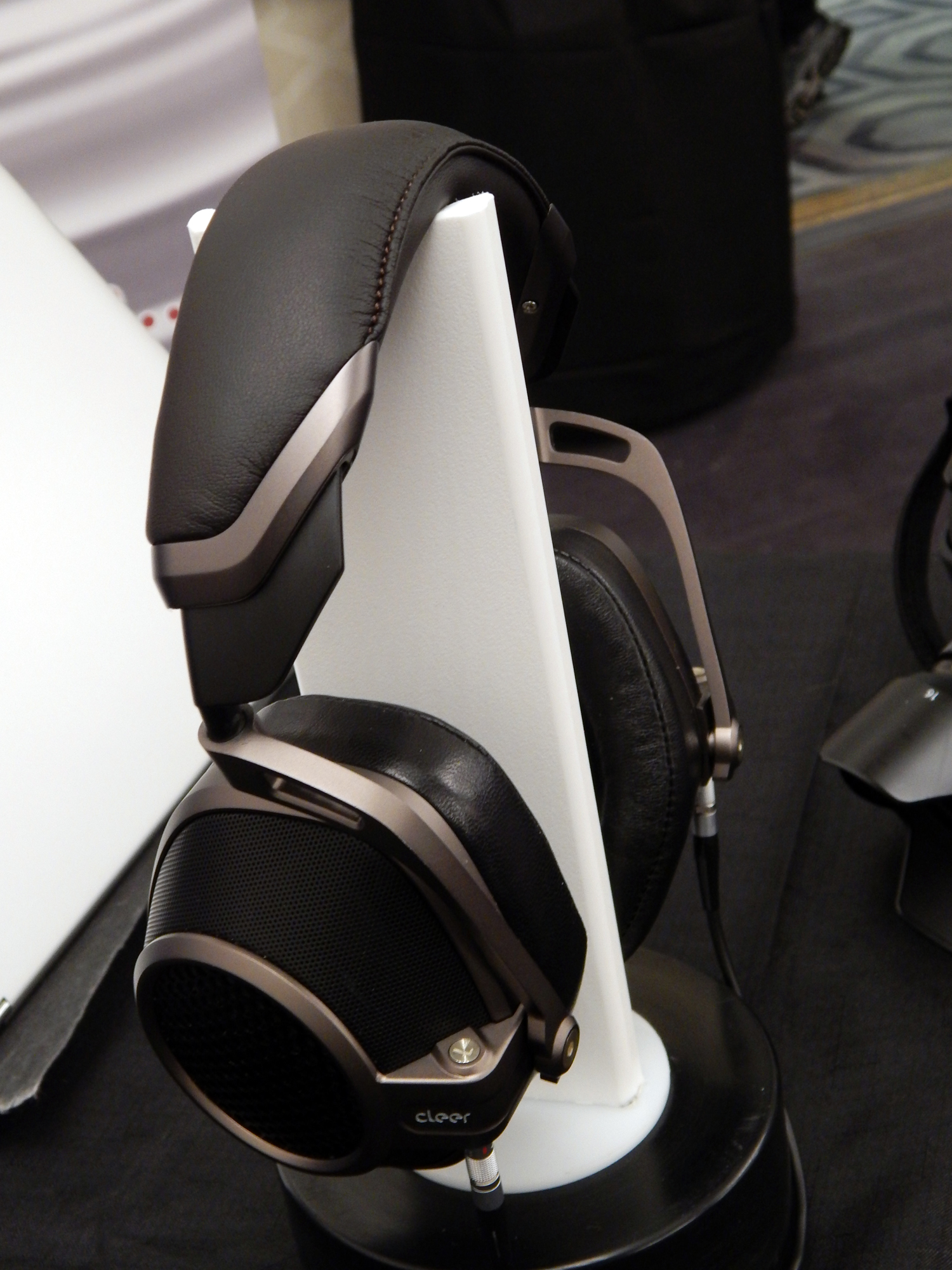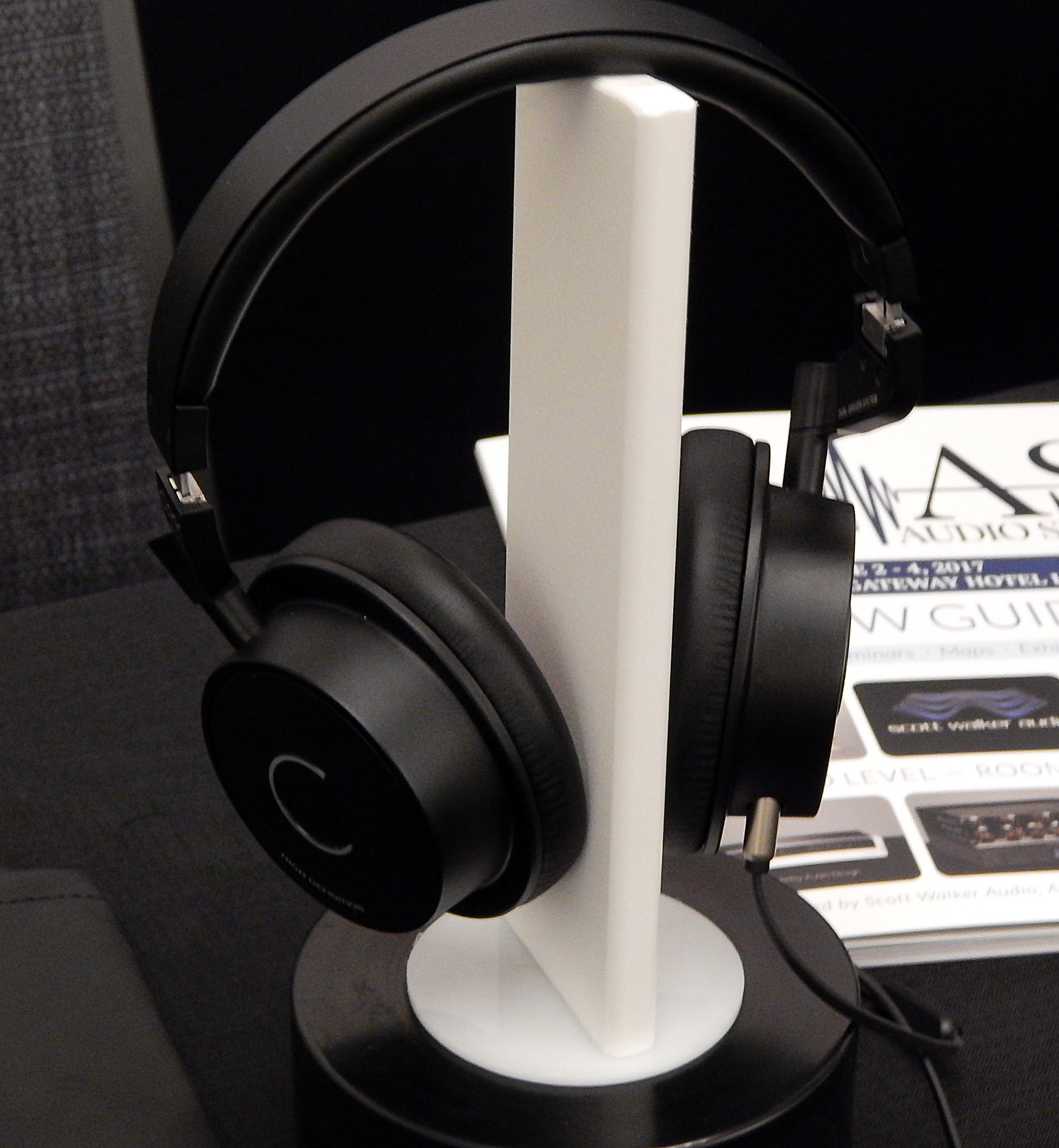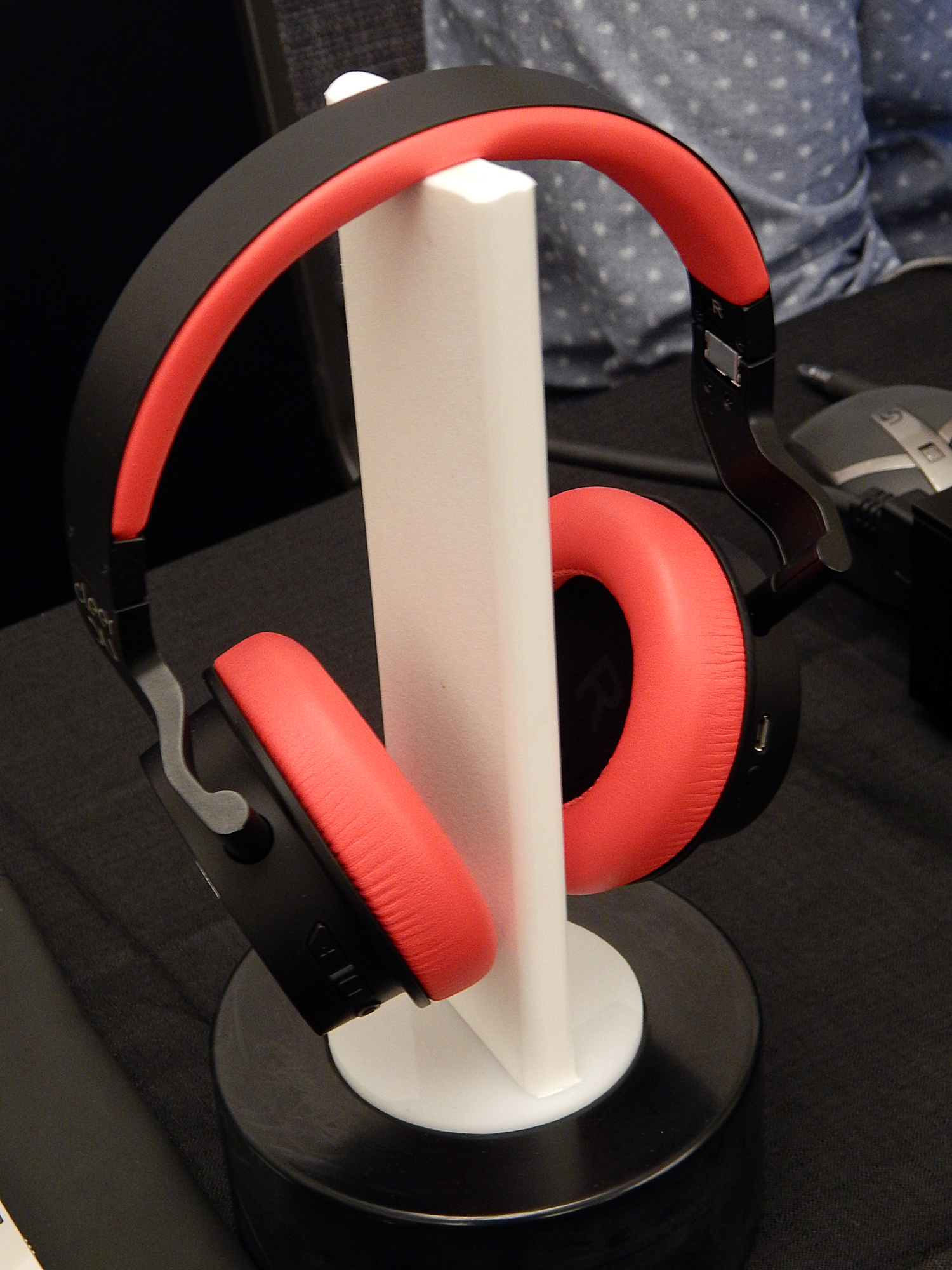 Another Pro-Audio company to enter the Personal Audio world is Rupert Neve Designs, who were introducing their RNHP Precision Headphone Amplifier ($499 USD). Designed for the studio and based on their 5060 Centerpiece Desktop Mixer, the RNHP is a 24V reference-quality headphone amplifier that incorporates both +4dBu balanced line and RCA single ended inputs. Not only can you hear what they intended in the studio, you can actually listen to what they listened to.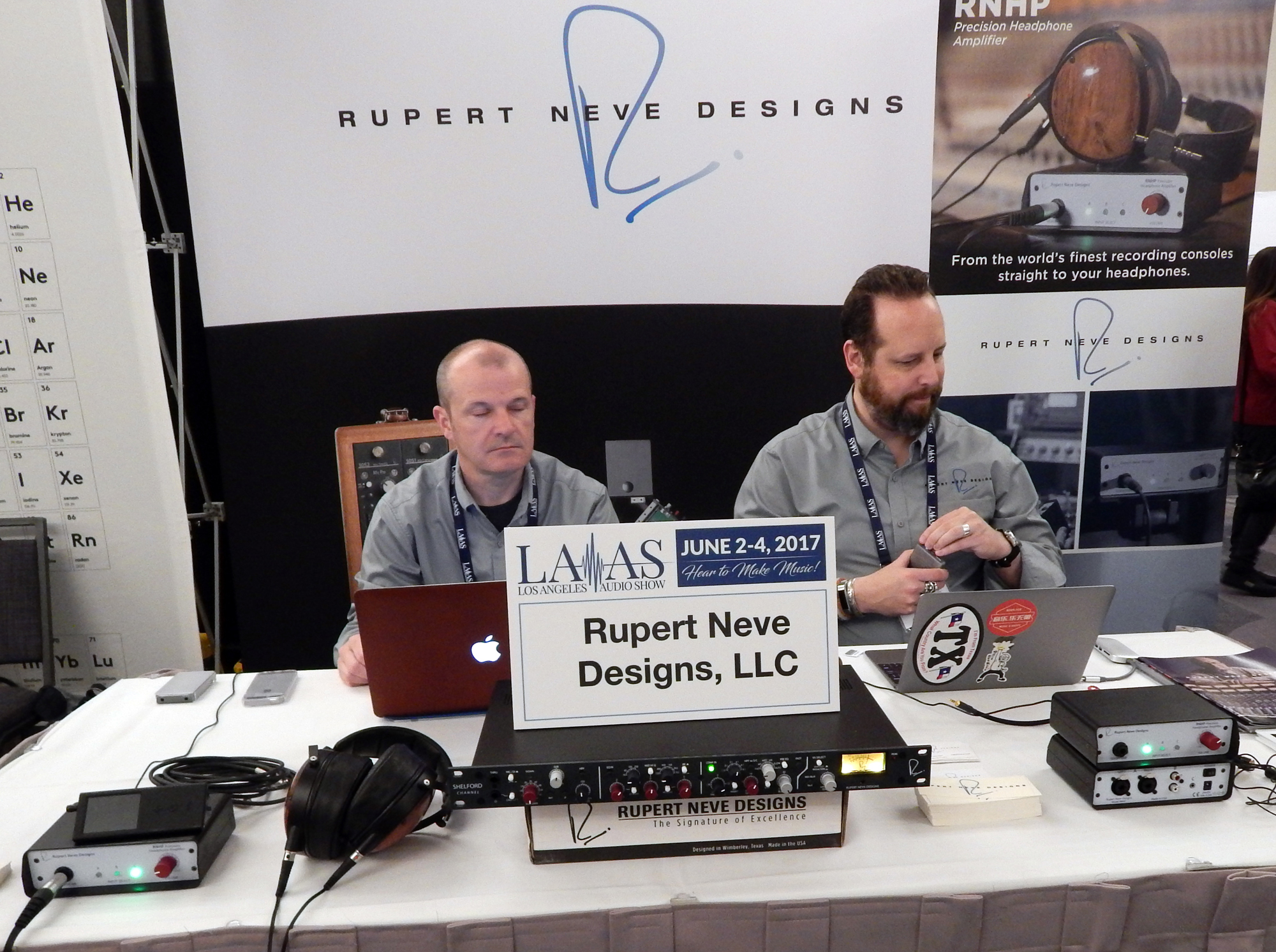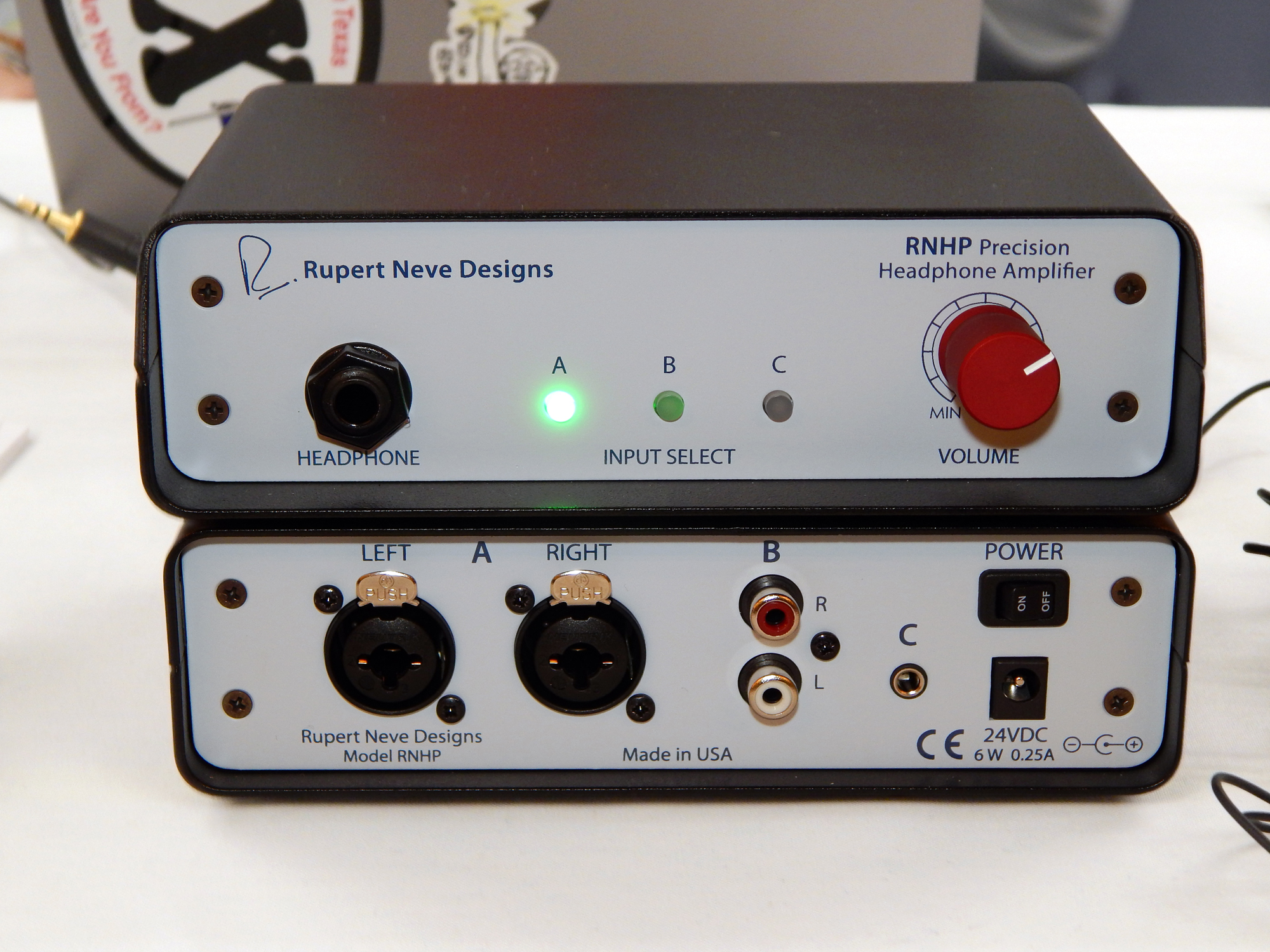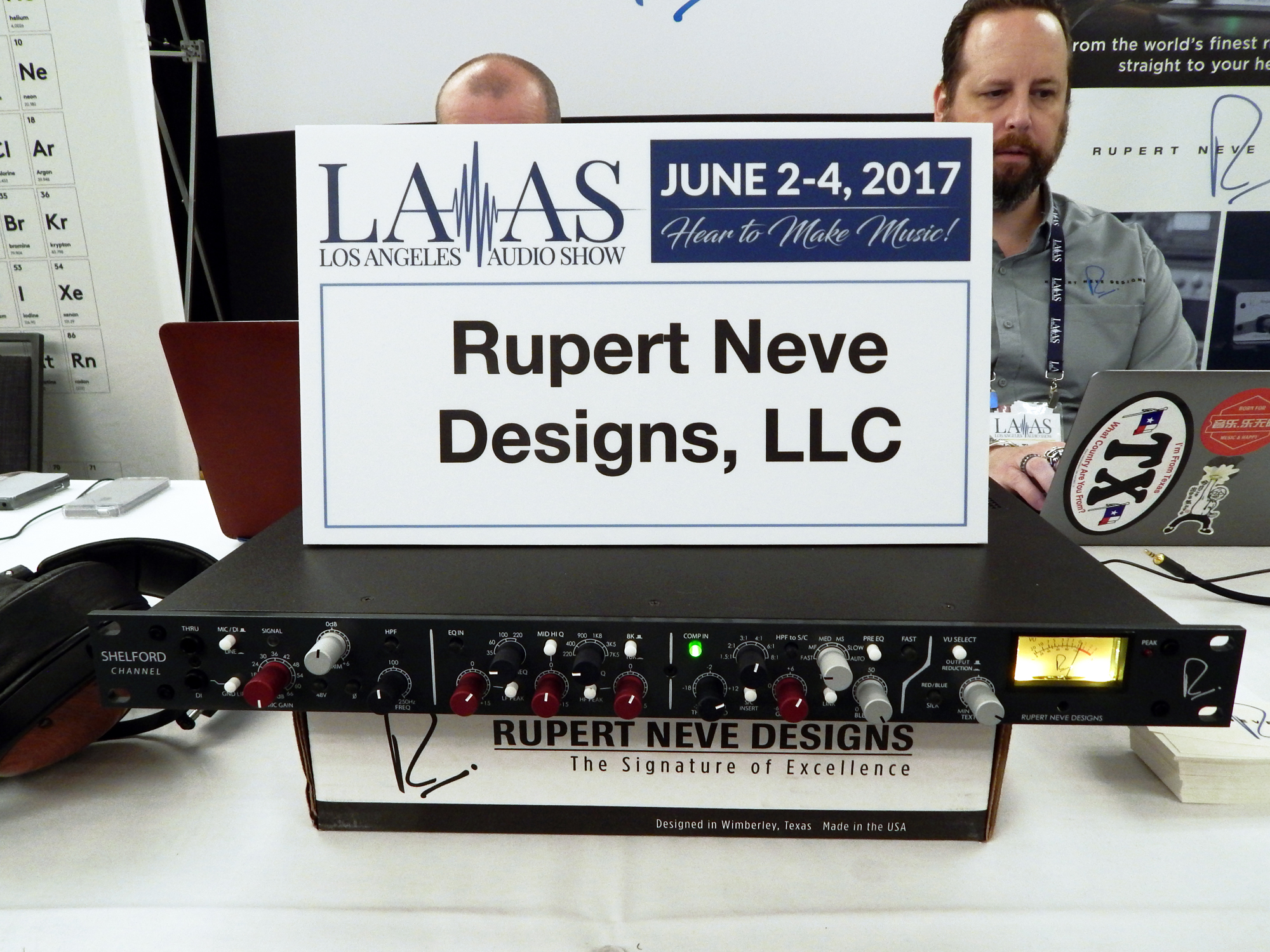 Periodic Audio were exhibiting their Ni (Nickel) Portable DAC/Amplifier prototype (TBA), designed for use with their extrodinary IEMs. If history is anything to judge by, the sound should be epic.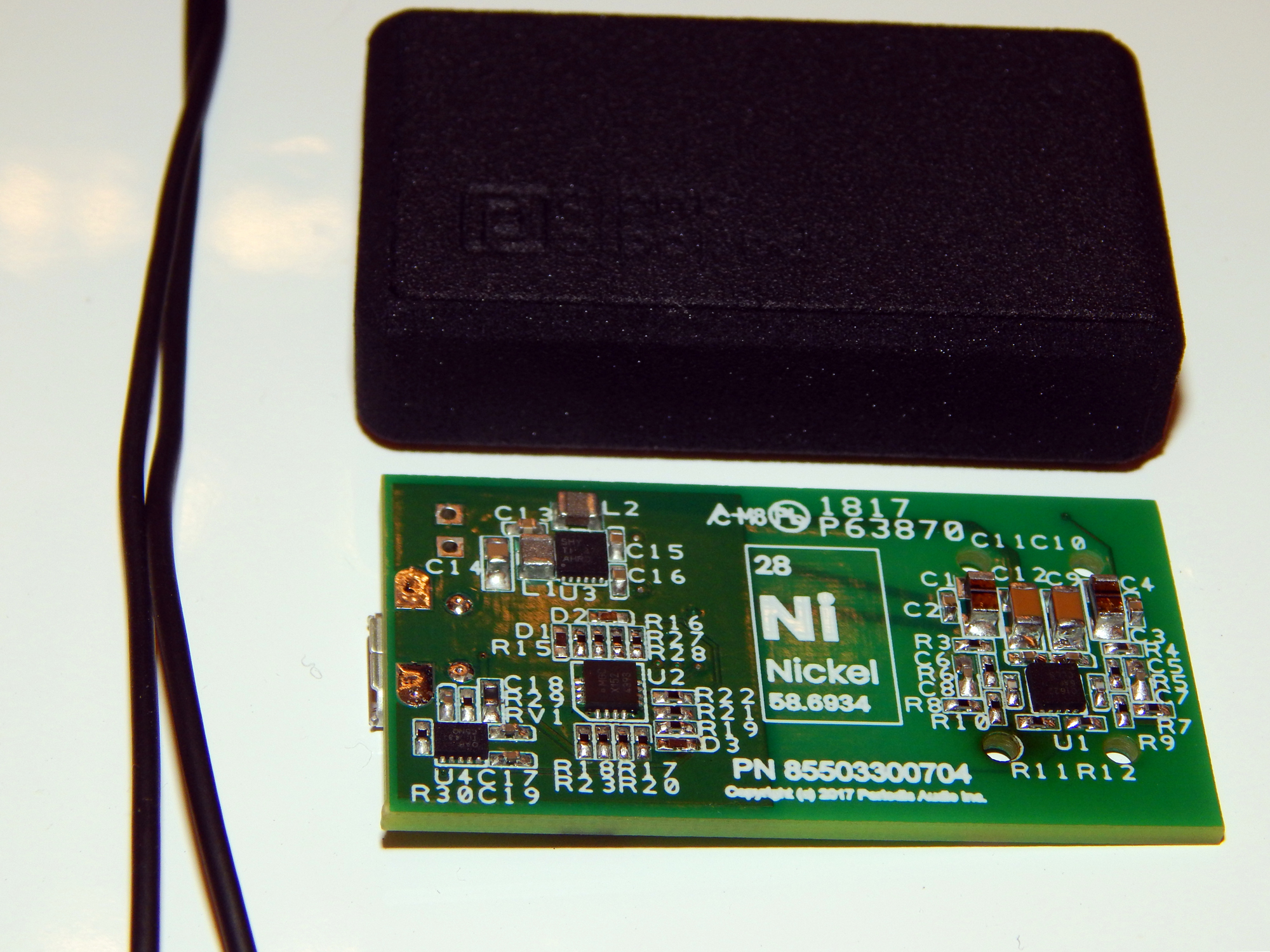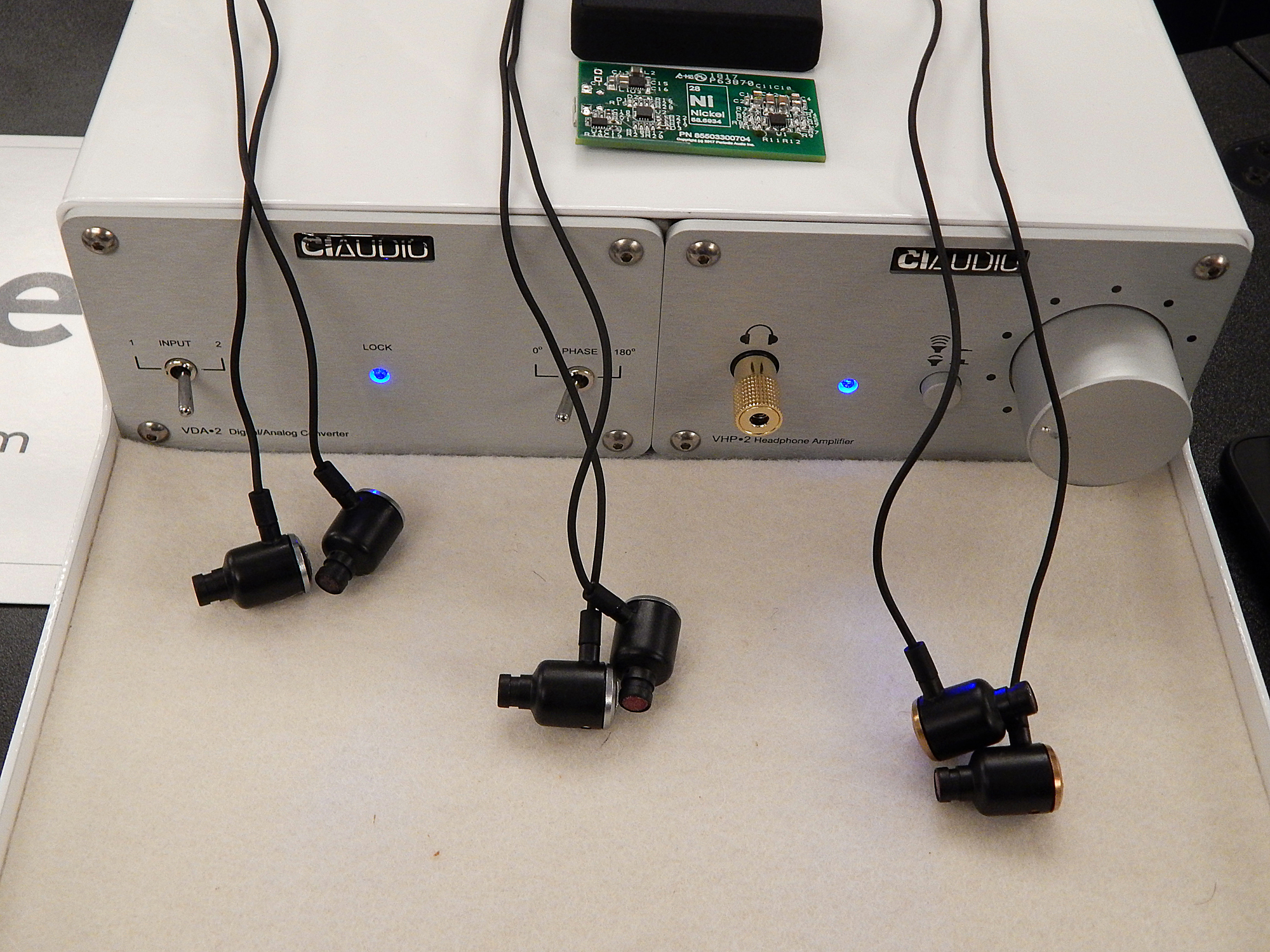 Out of Germany we have Ultrasone Audio who take a unique hardware approach to 3D audio. Ultrasone's S-LOGIC utilizes multiple transduces to create a multi-dimensional soundscape, so not only are Ultrasone's models designed to have different sonic signatures, they have differing soundscapes as well, culminating in their new Edition 8 EX Headphones ($2,199 USD) which offer a more natural soundstage as opposed to their new Signature Studio ($599 USD) which have a more clinical approach.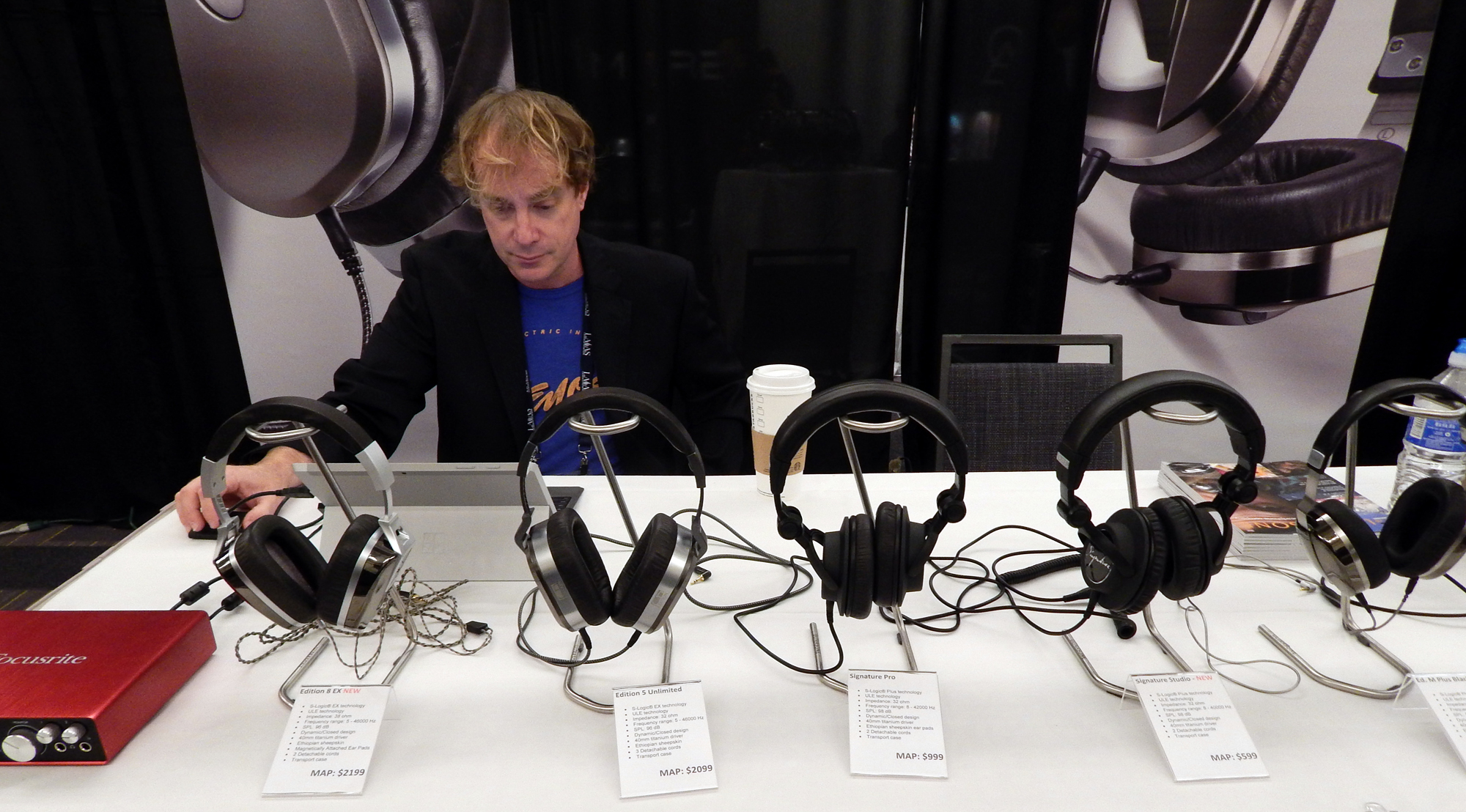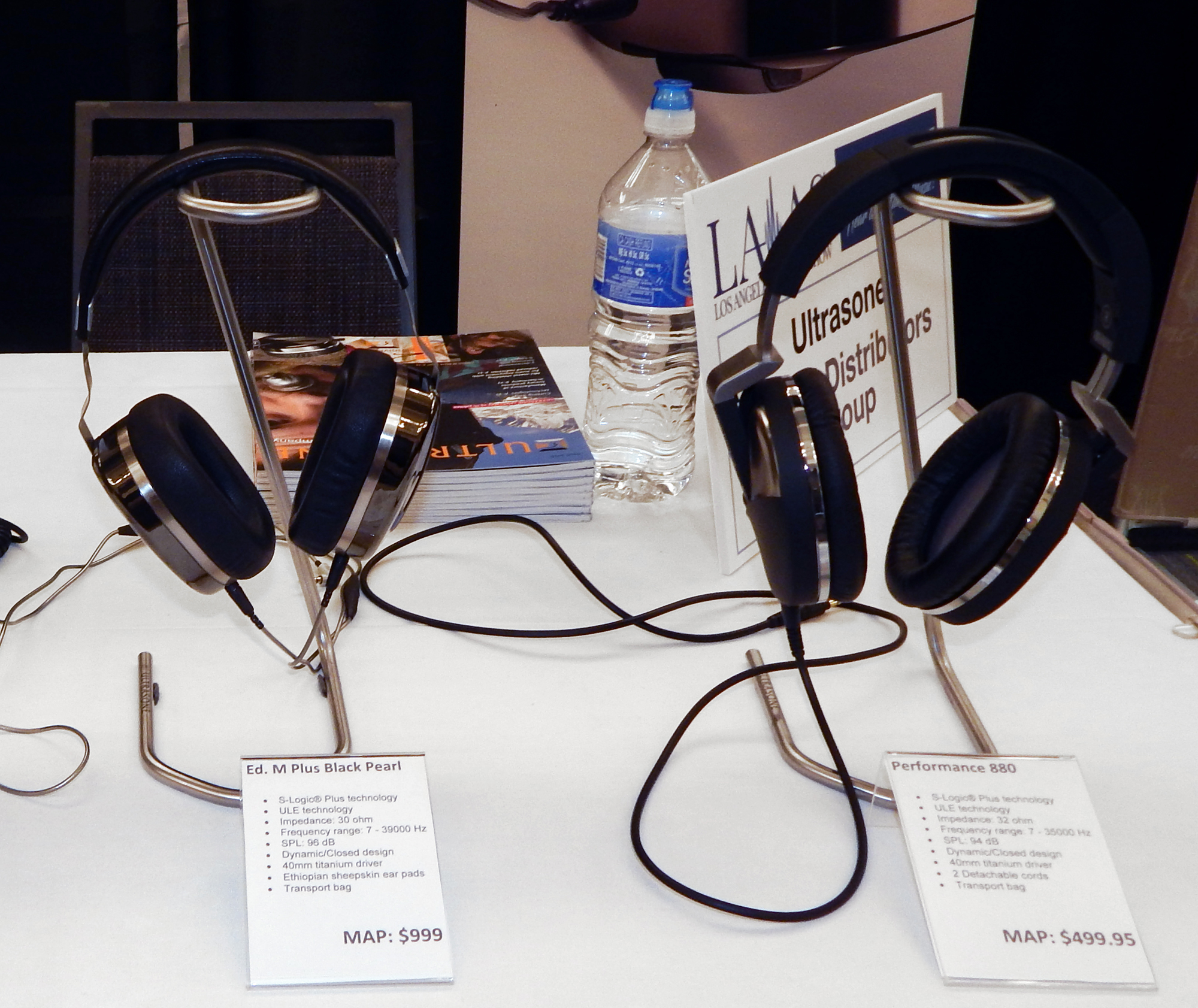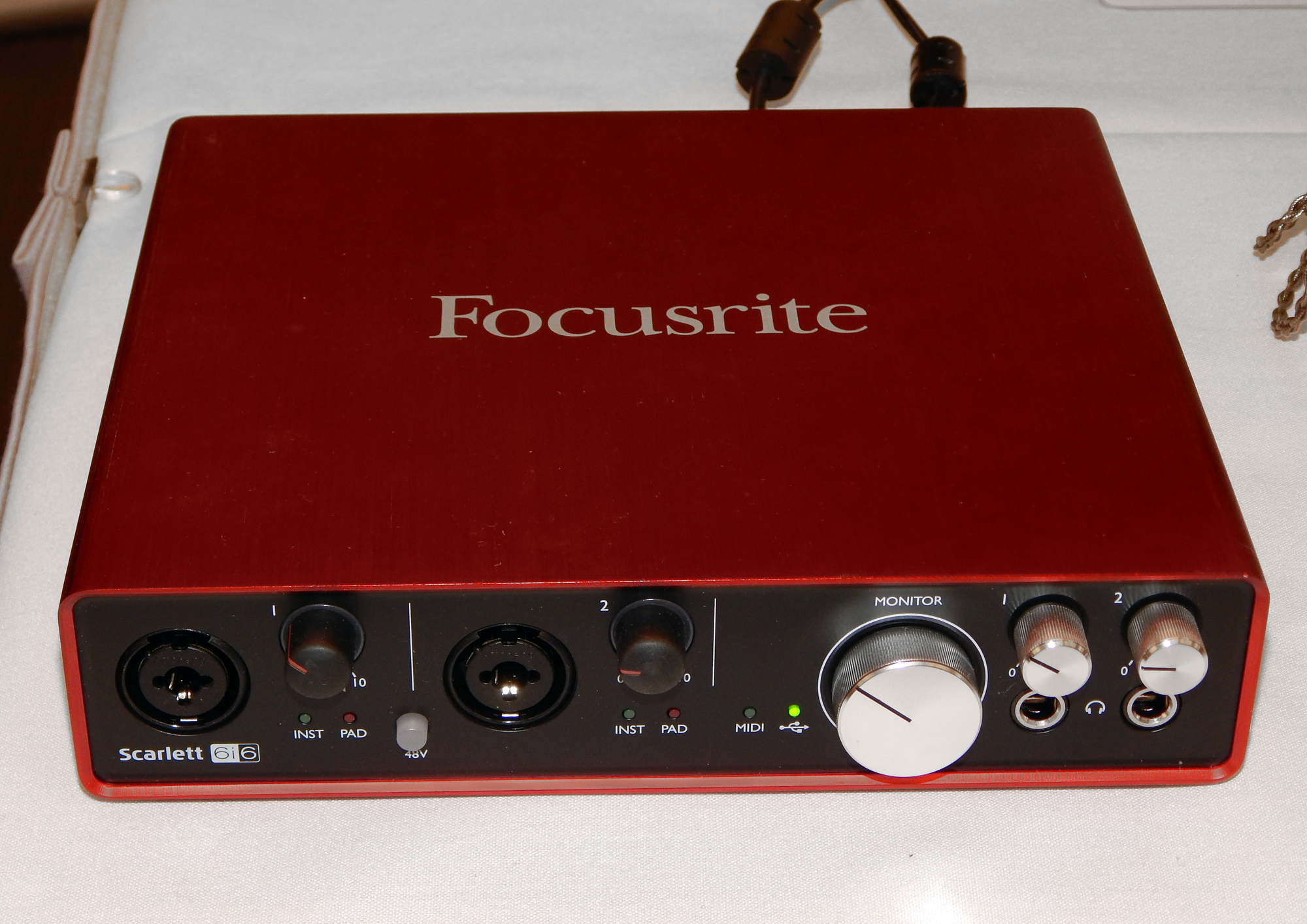 No audiophile show would be complete without a showing by Kimber Kable, one of the very first audiophile cable designer/manufacturers. Kimber had a small presence in the HeadGear Planet room demonstrating their new AXIOS USB cable ($1,000 USD for 1 meter) and their new AXIOS AG (Silver) and HB (Hybrid Silver & OFC) headphone cables (price dependant on application) and directing folks up to their room on the second floor where they had a plethora of Personal Audio systems to audition their product, and where they were in fact making cables to order for those so inclined.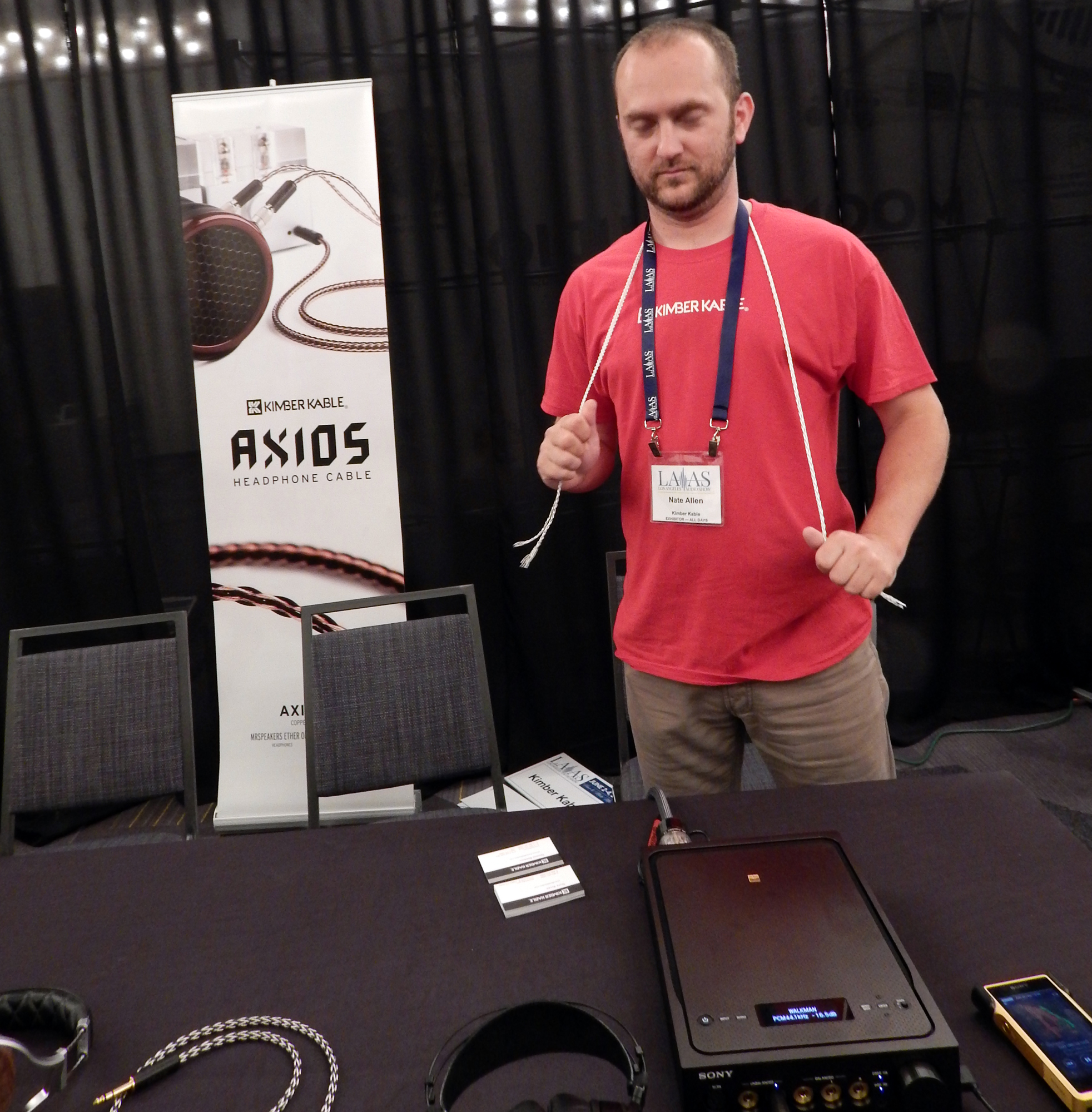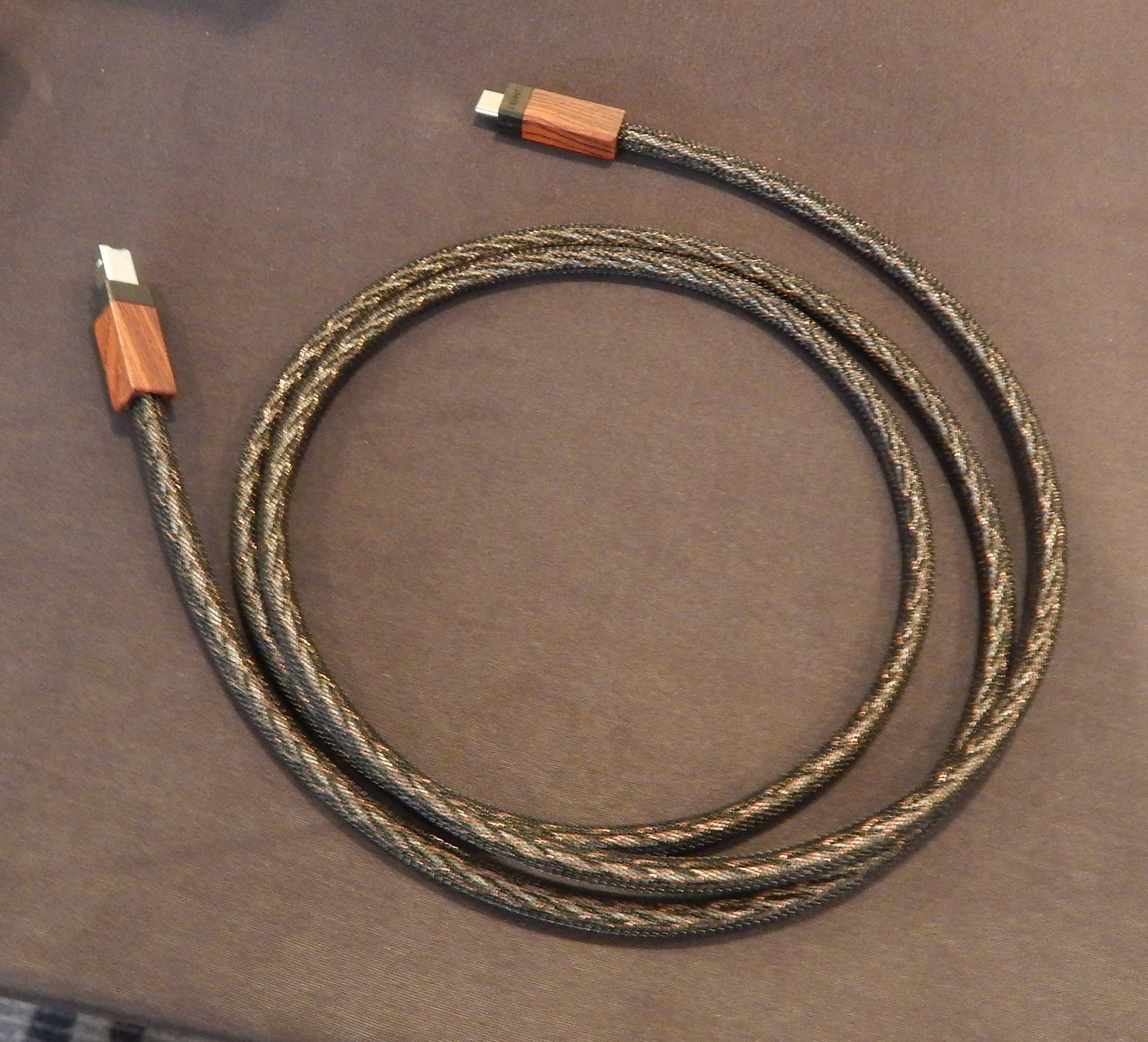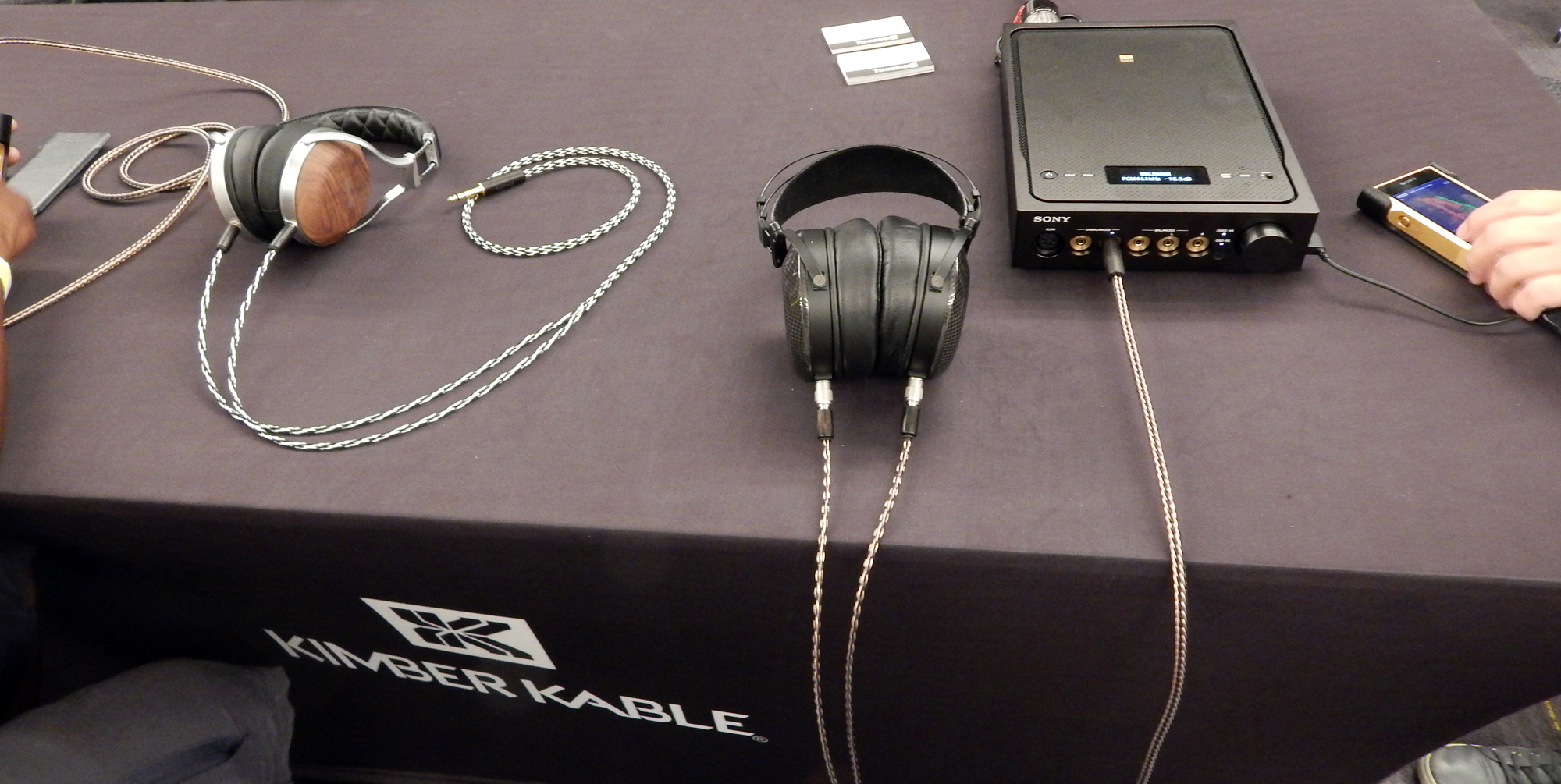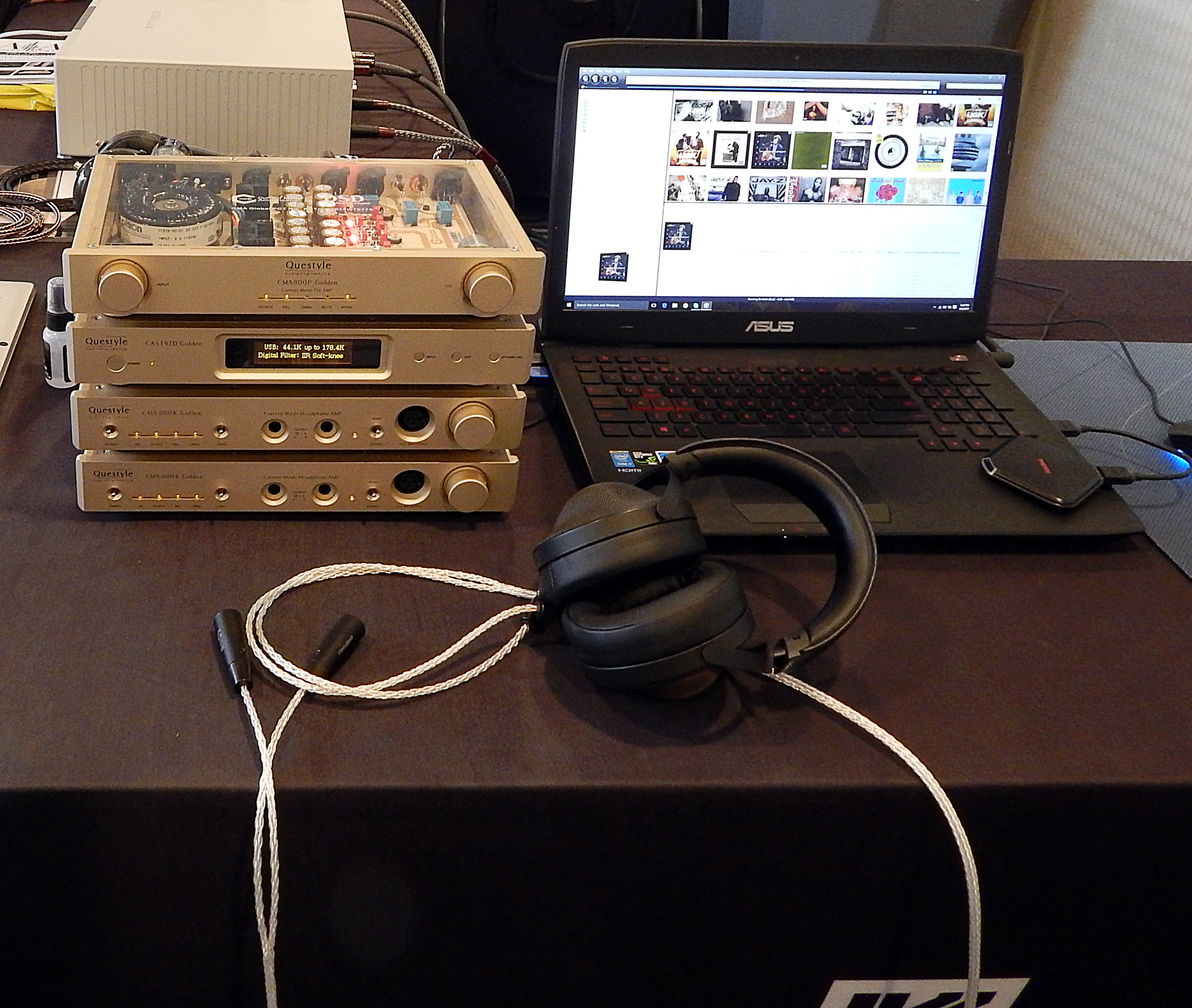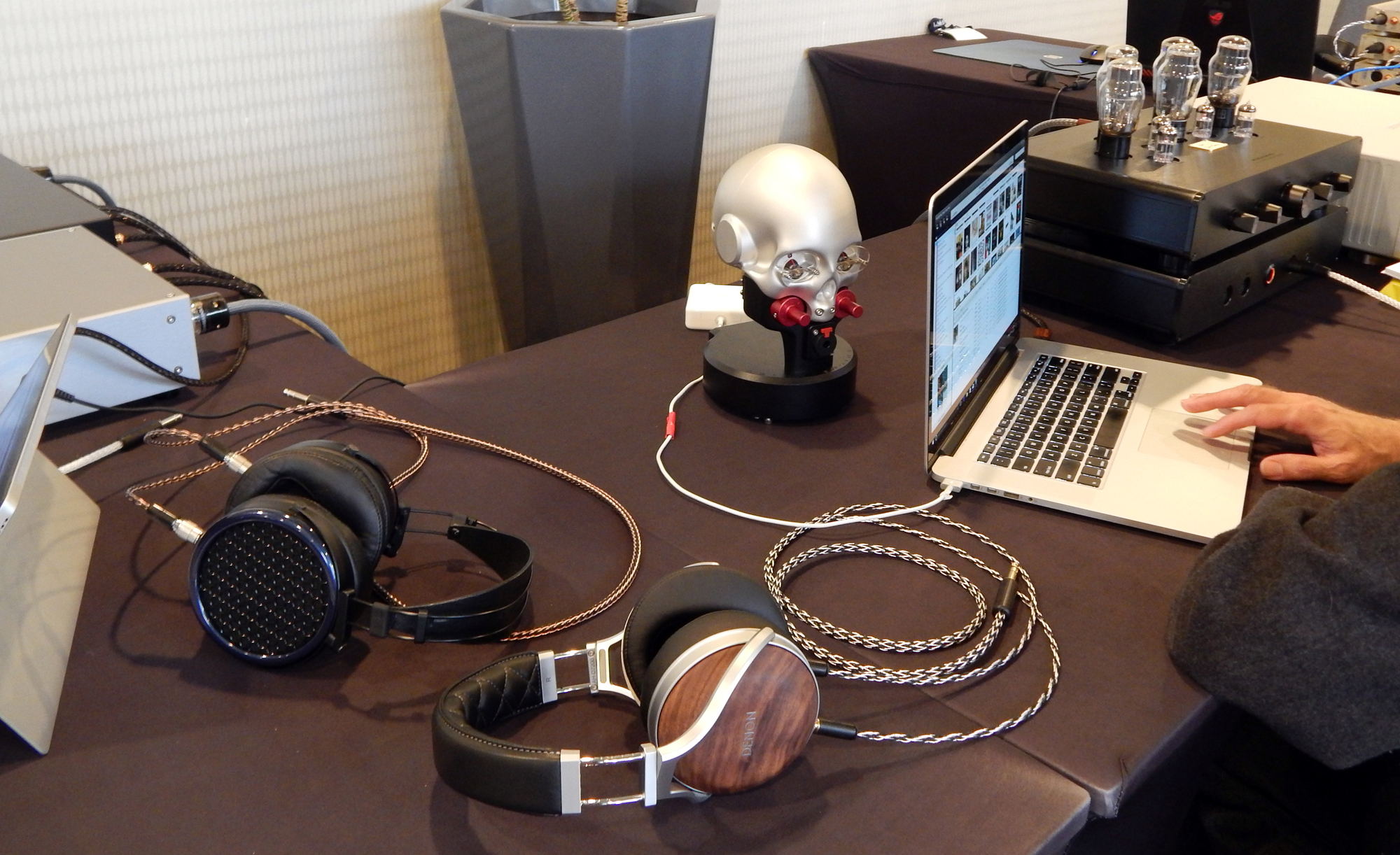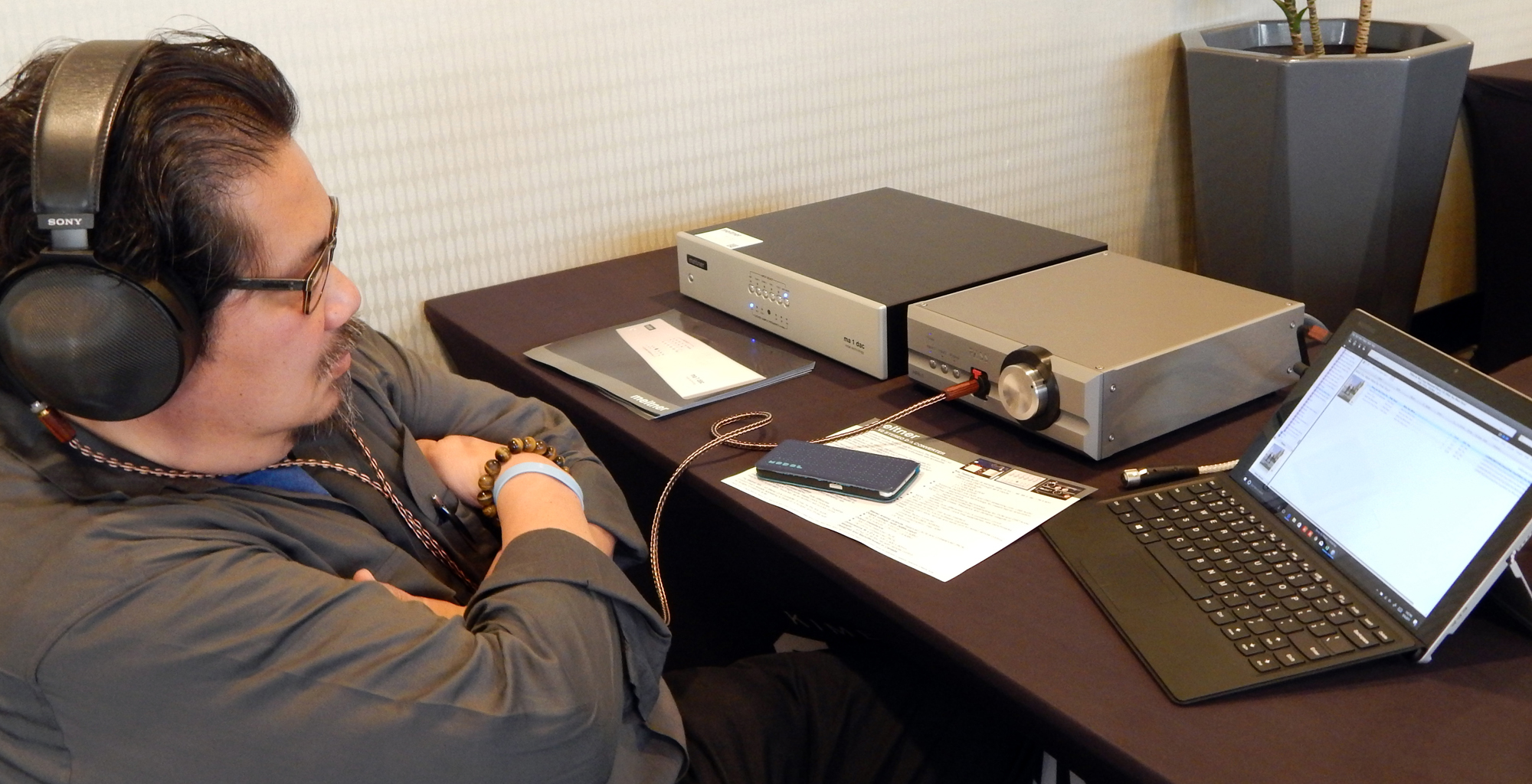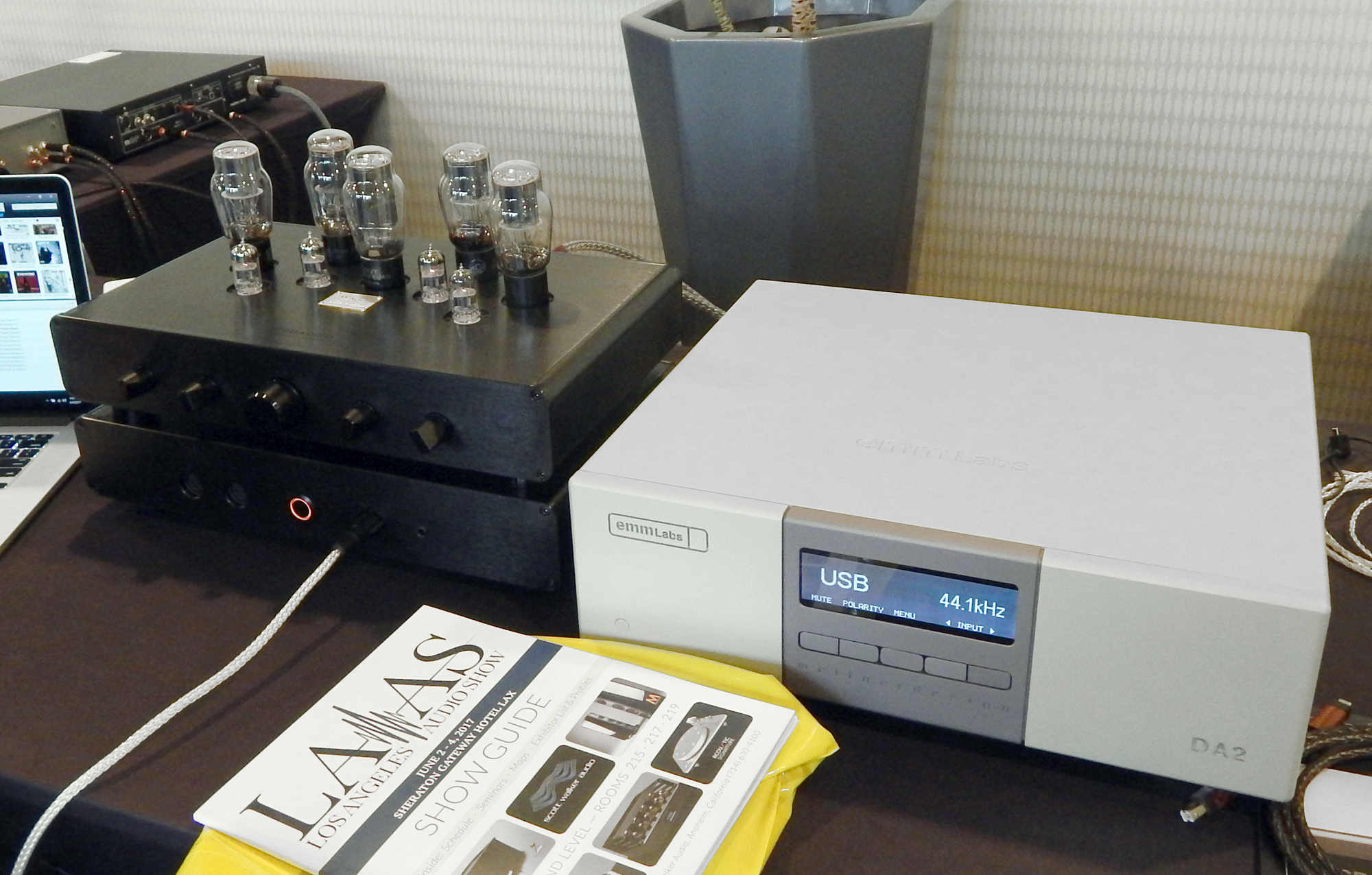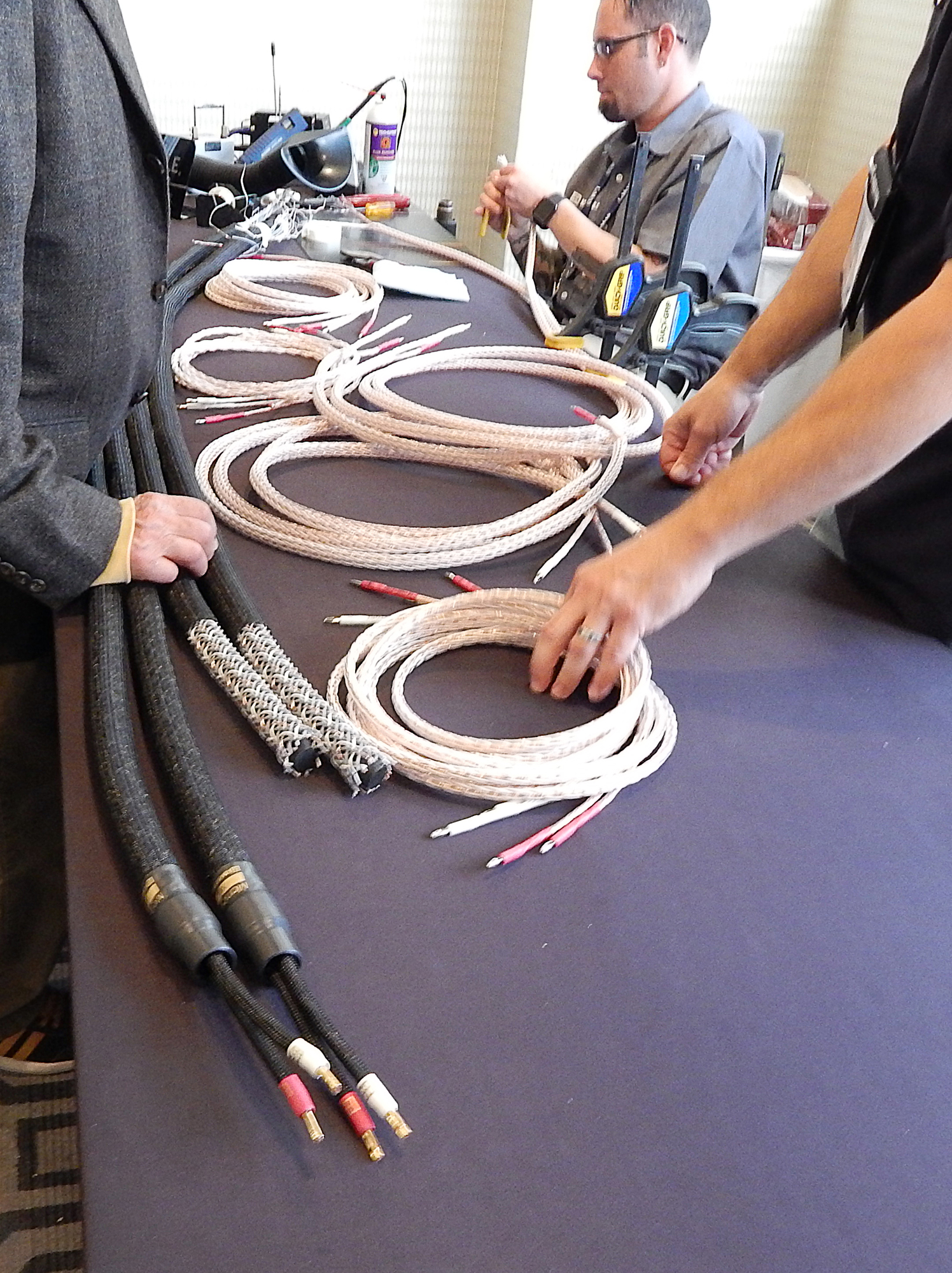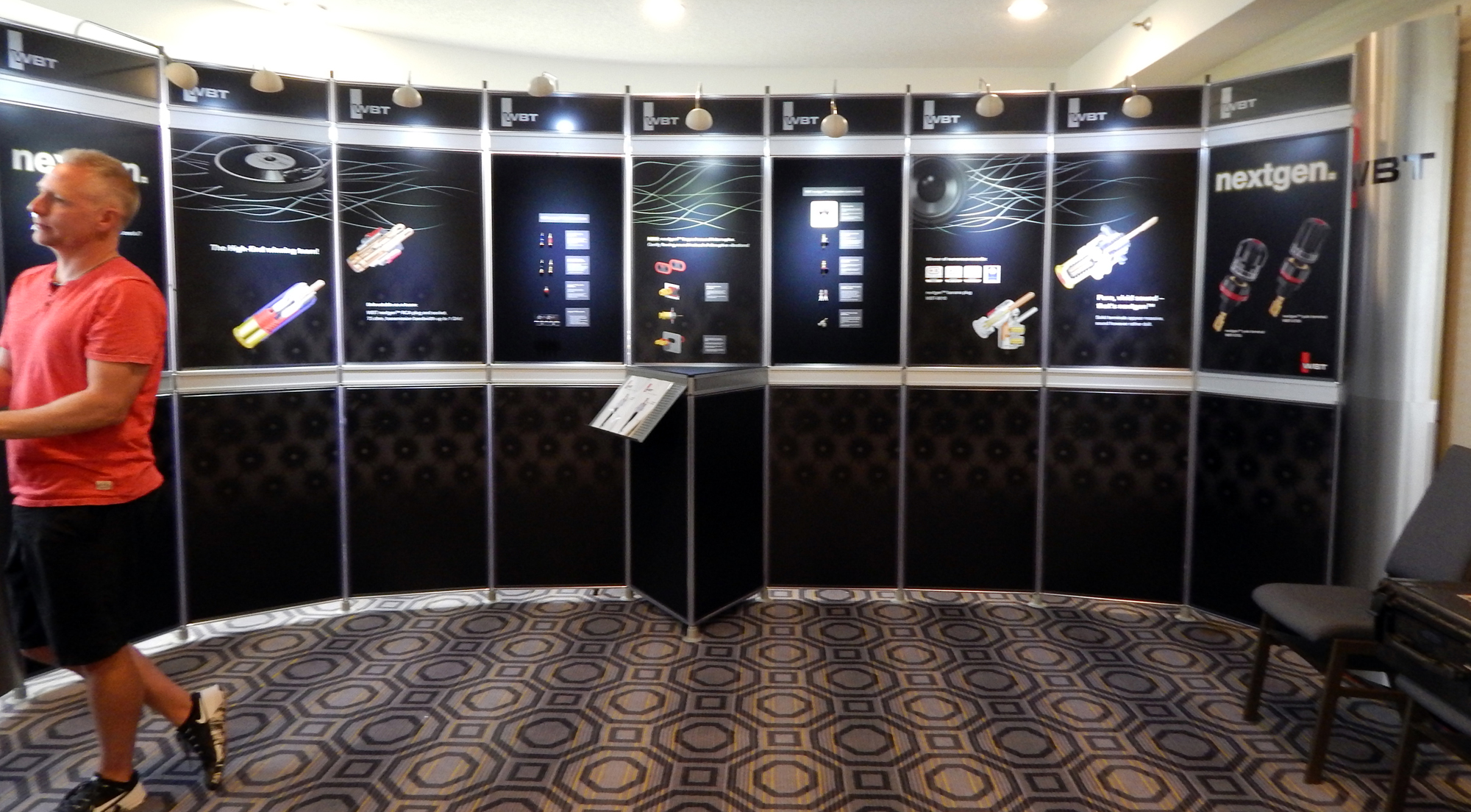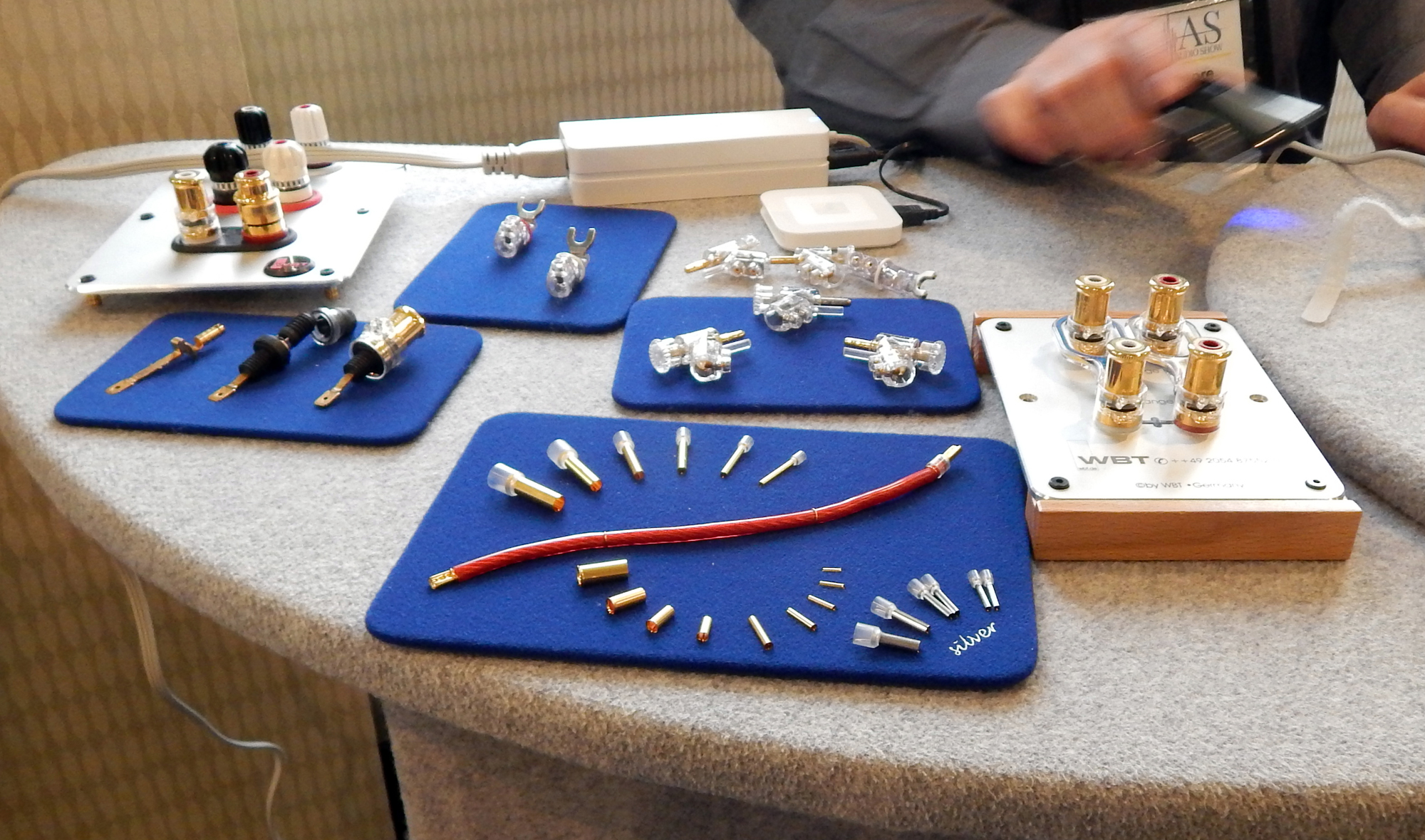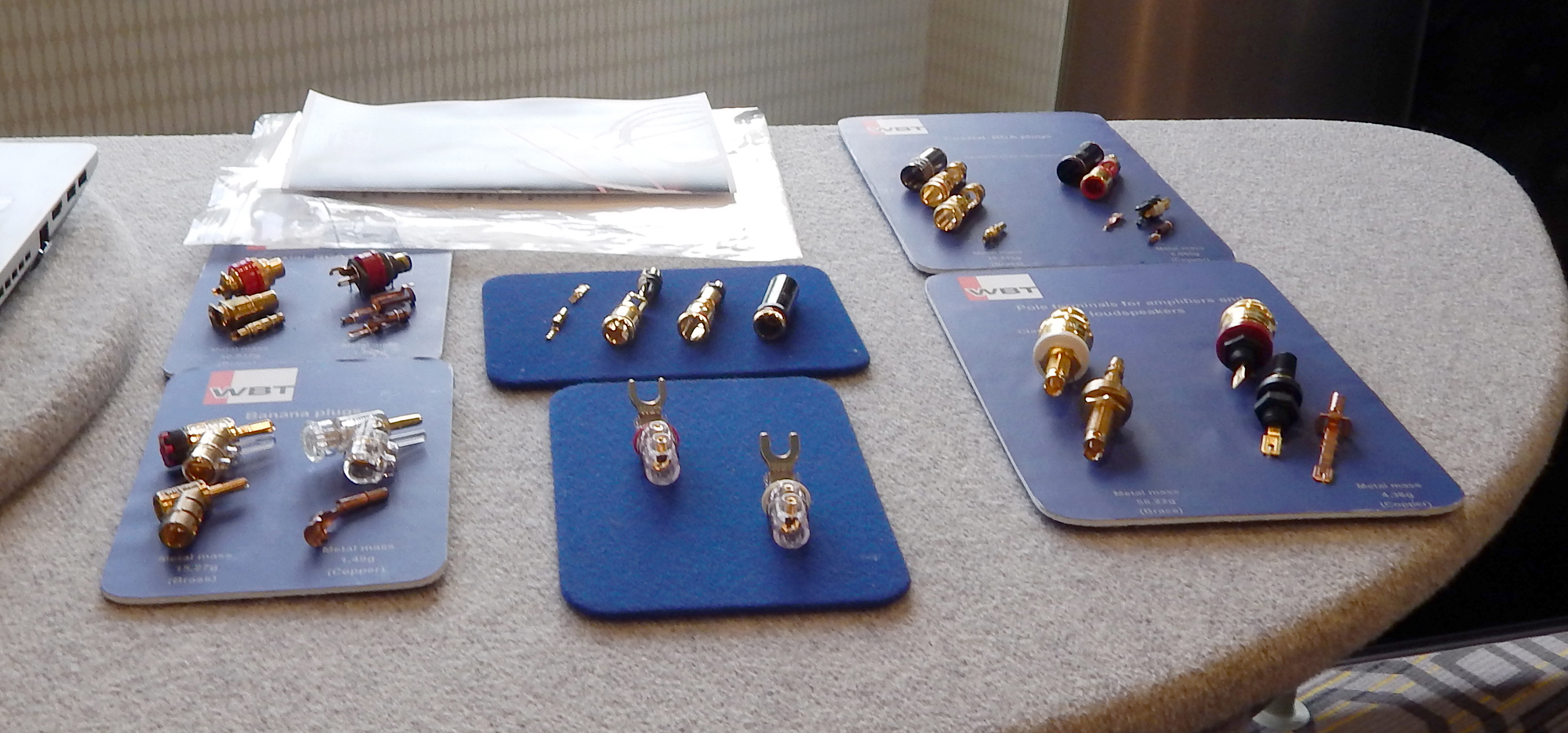 Jerry Harvey Audio once again showed why they are one of the most respected IEM manufacturers with their recent launch of the new Lola Hybrid IEMs ($1,745 USD) which have eight drivers, four balanced armature for high frequencies (using JHA's proprietary Quad High B.A.), two balanced armature for bass and two 4.9mm dynamic drivers in JHA's special D.O.M.E. (Dual Opposed Midrange Enclosure) enclosure to create a classic analog sound with tight authoritative bass, extended high frequency detail and silky midrange.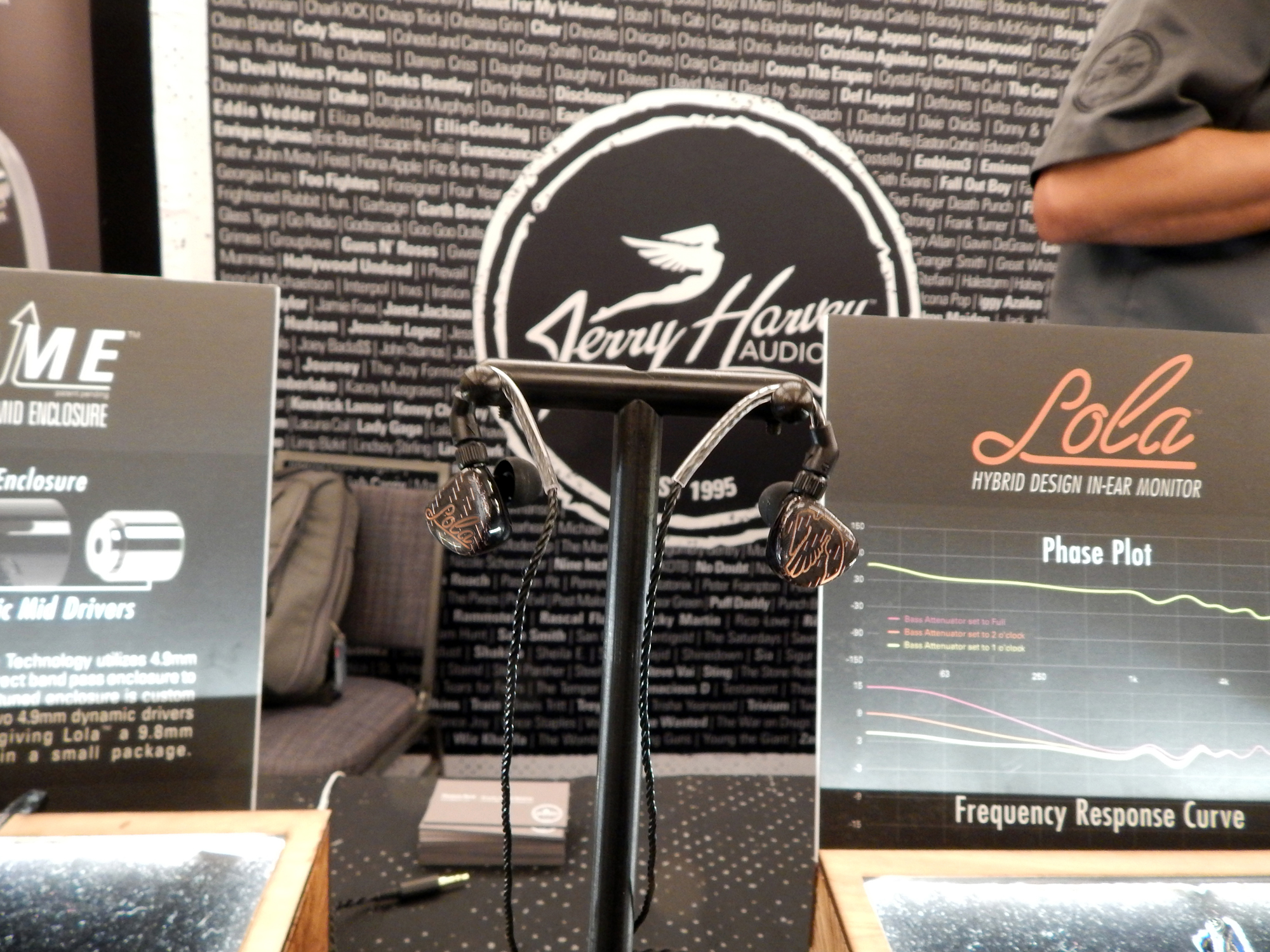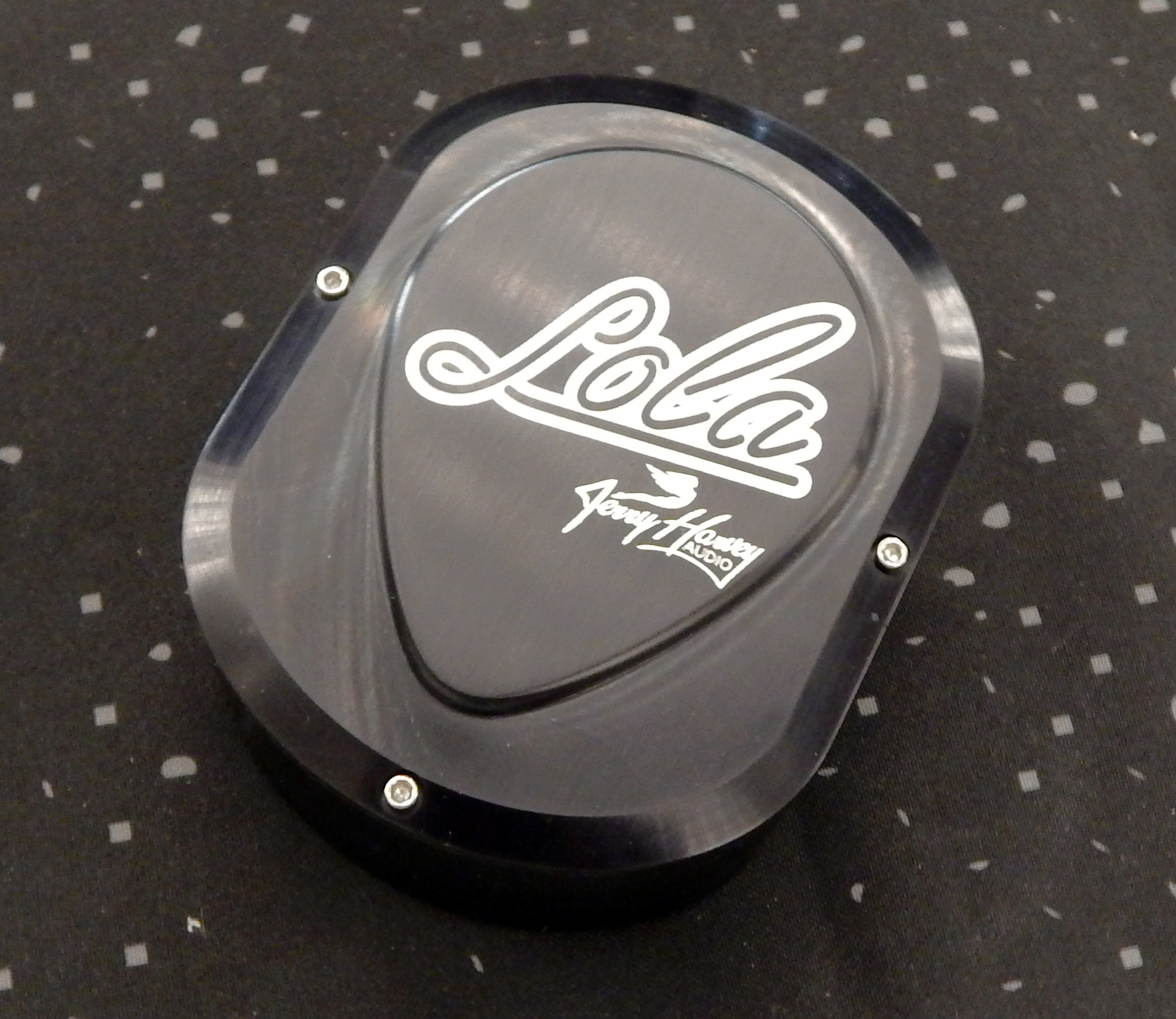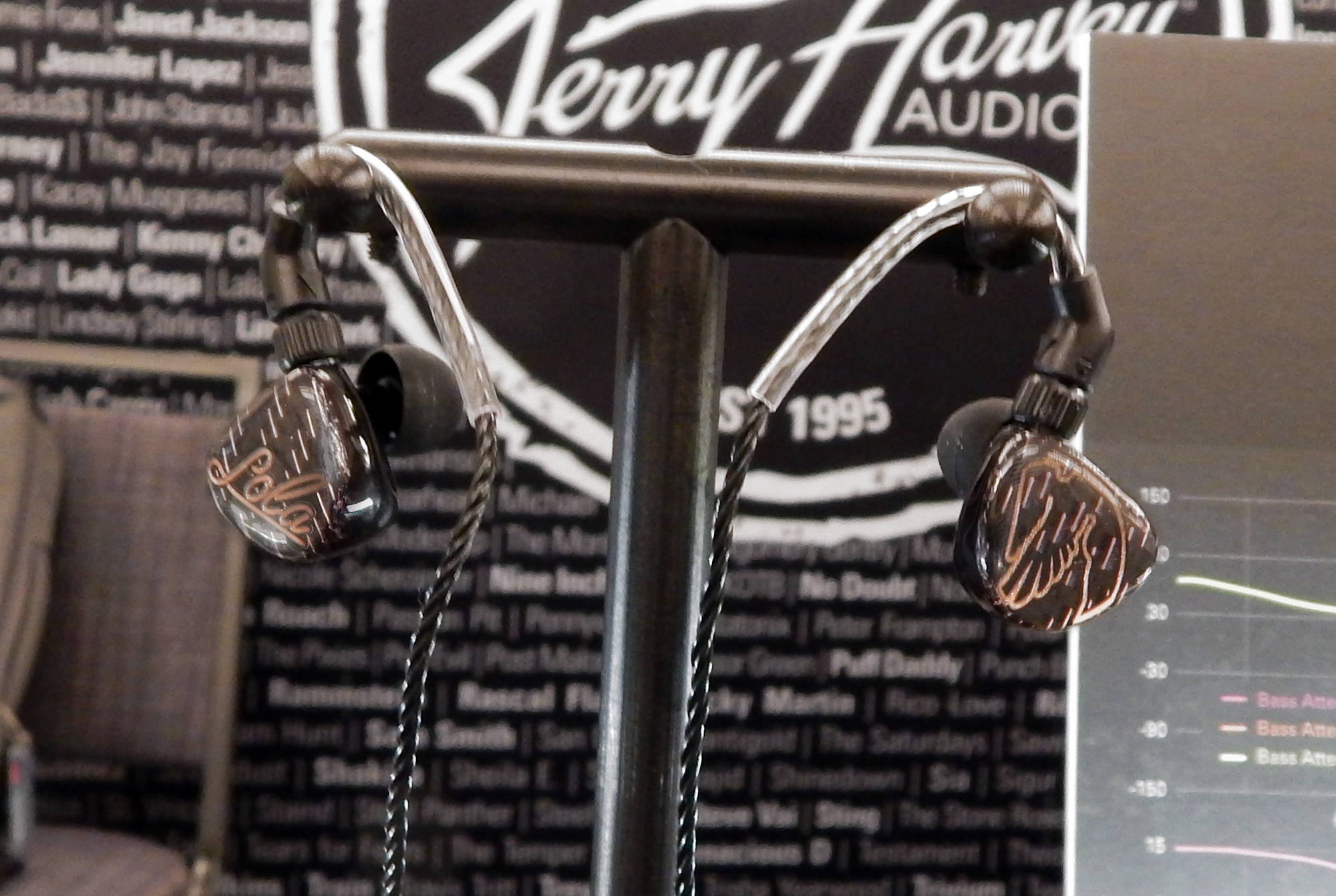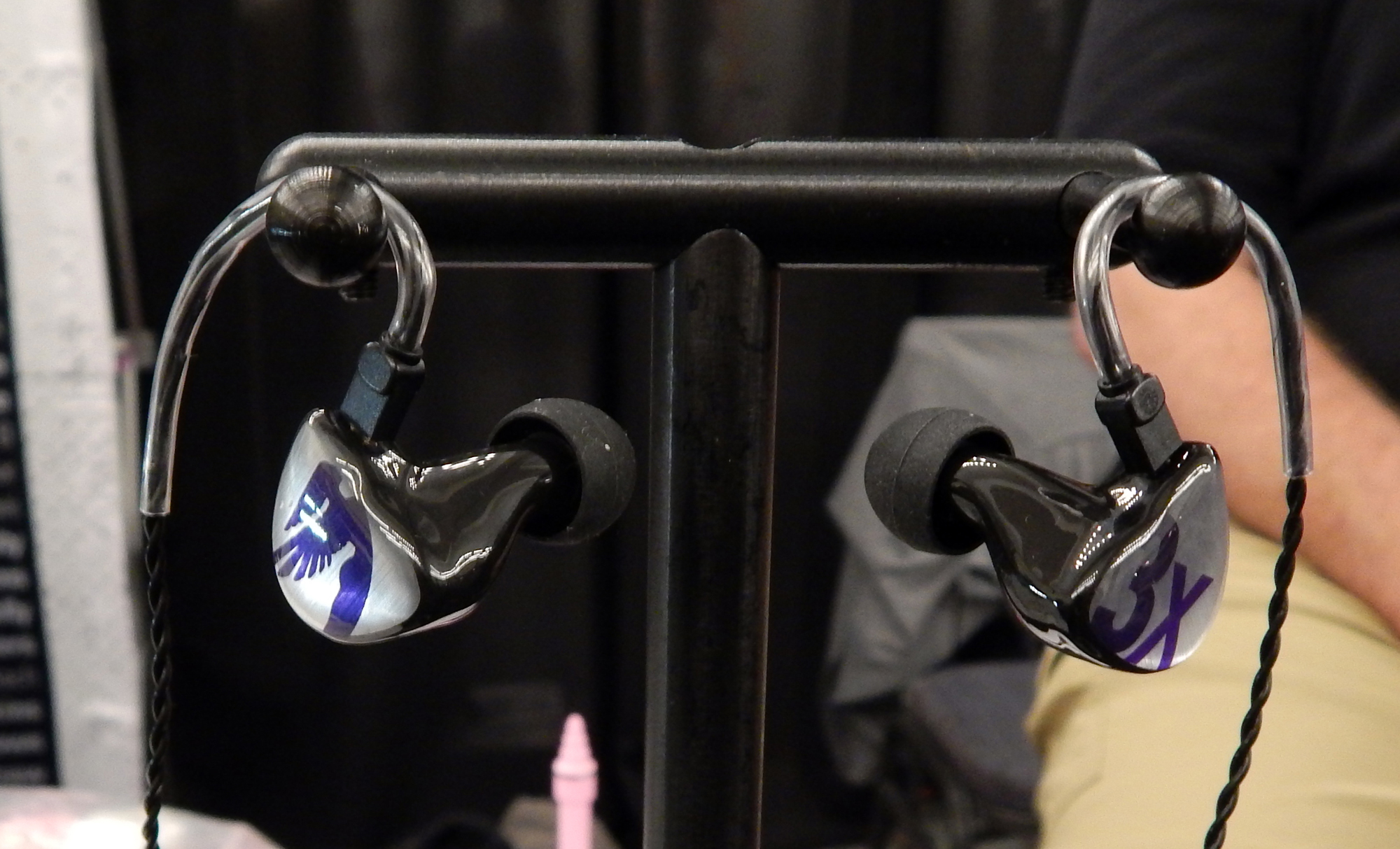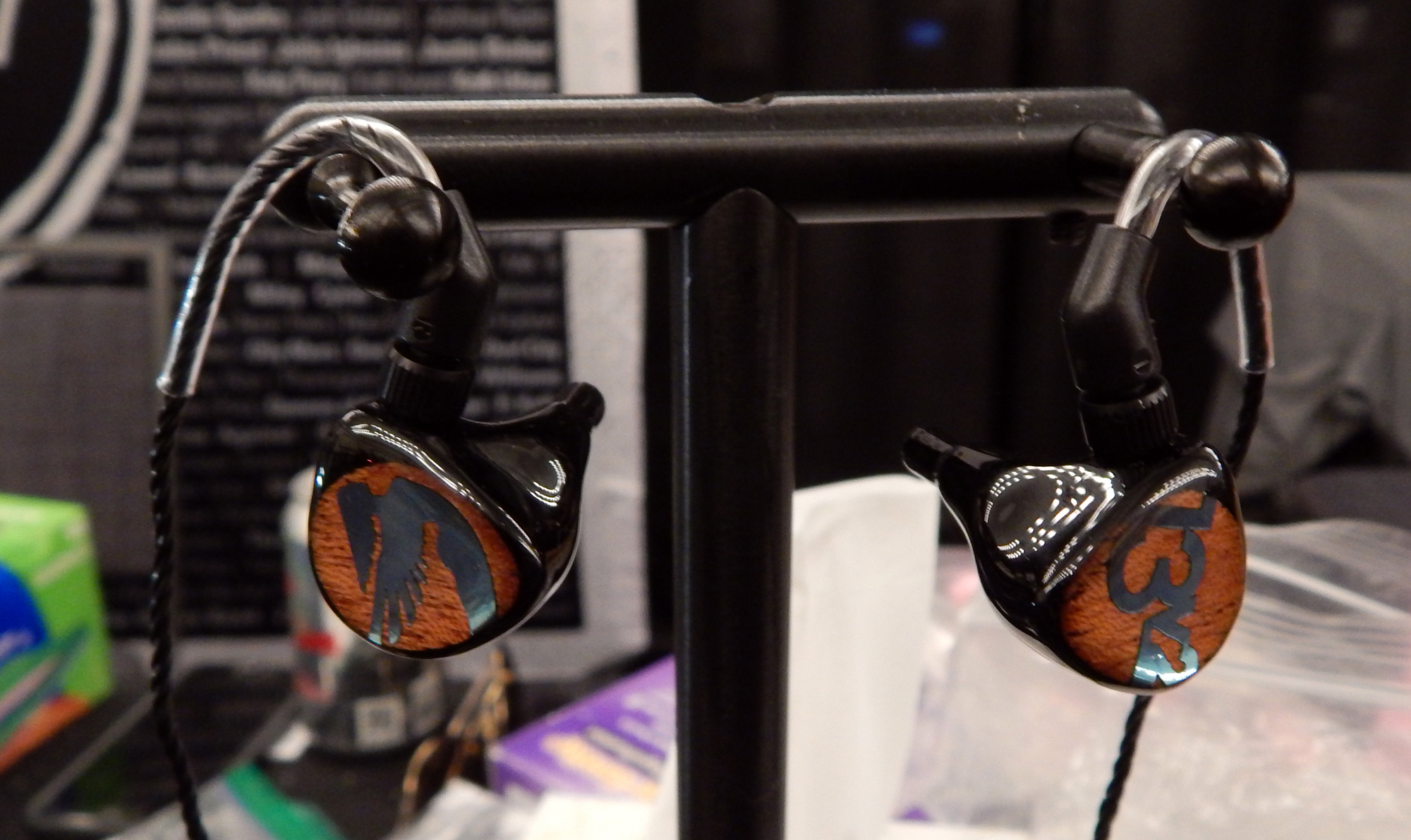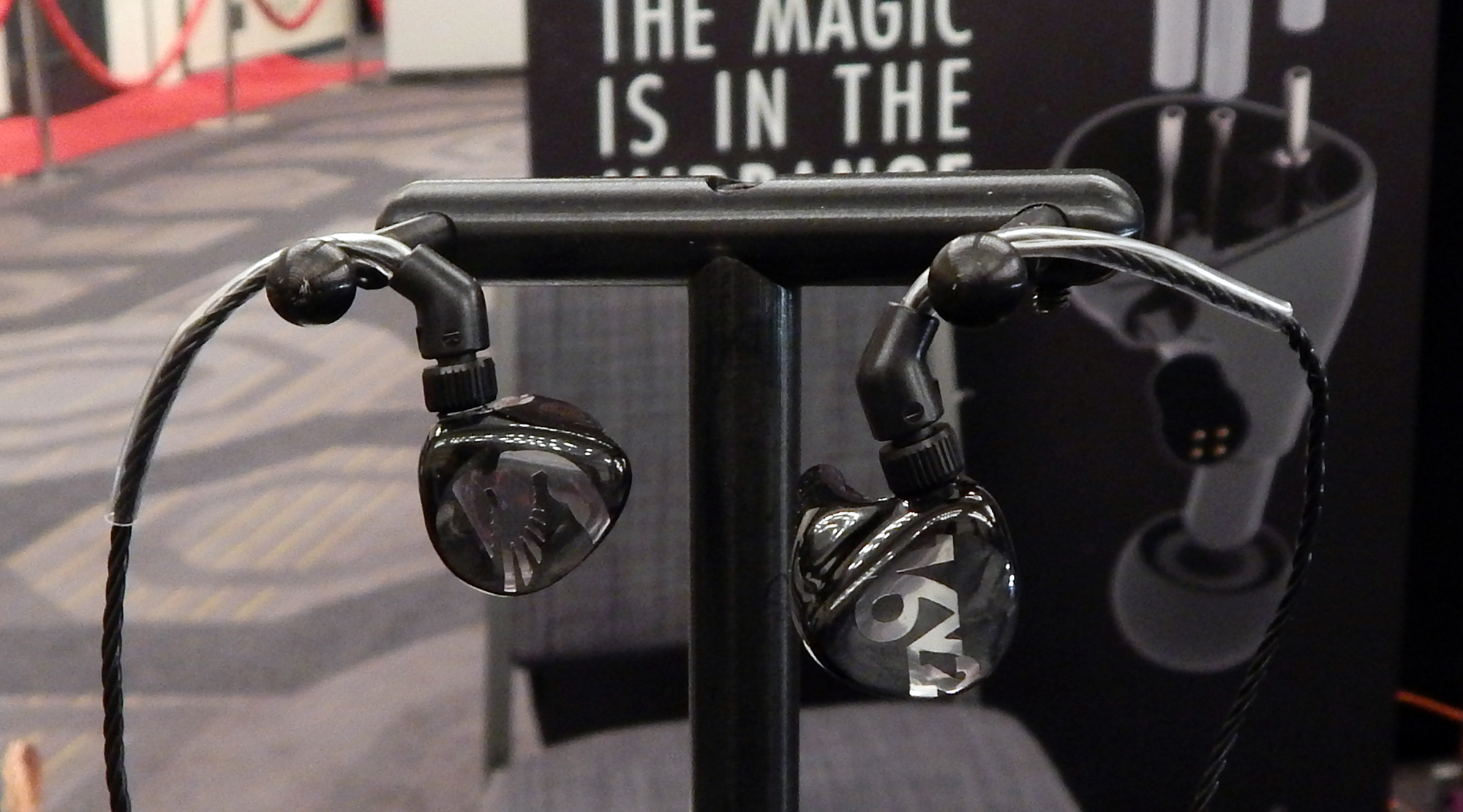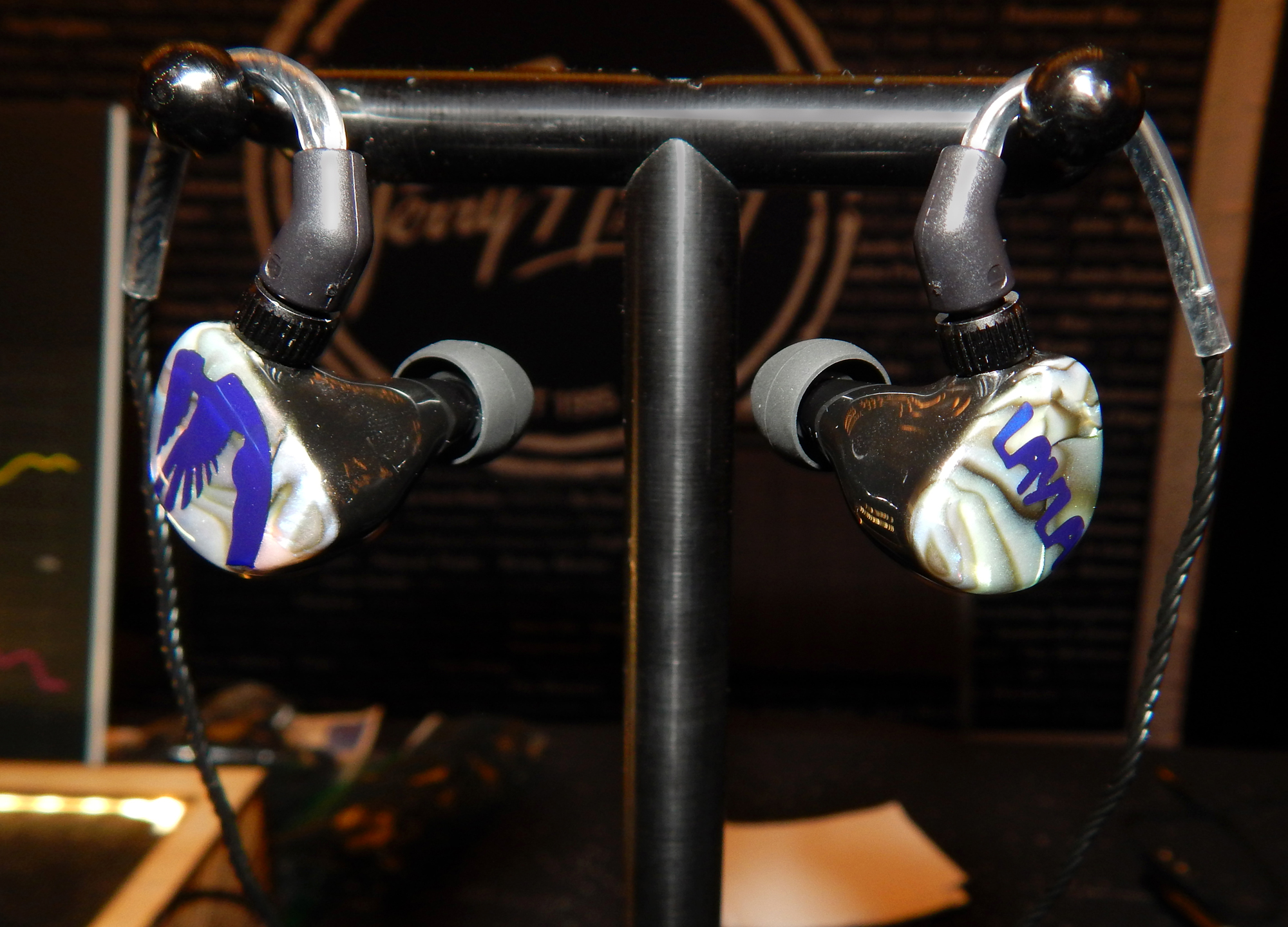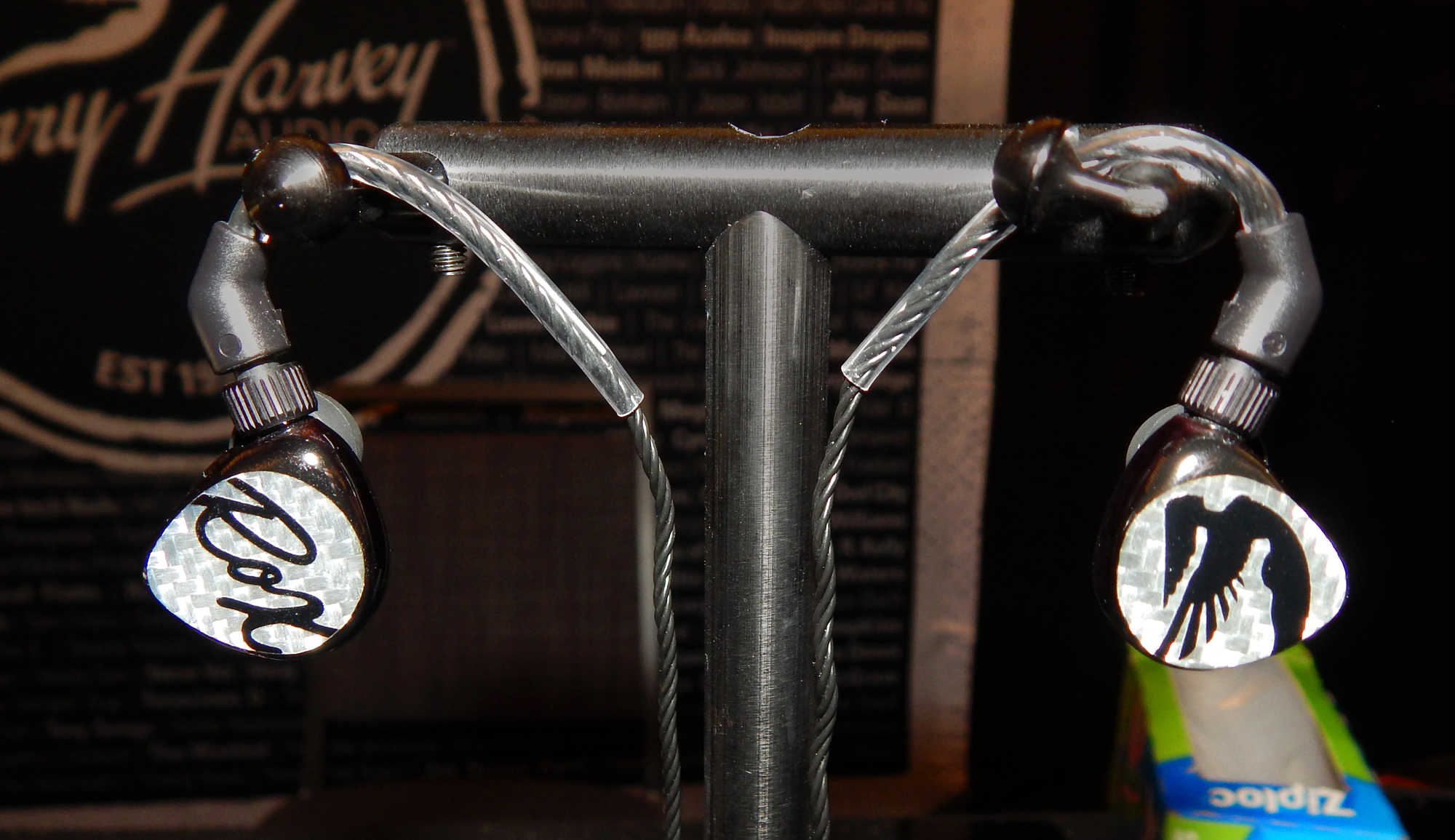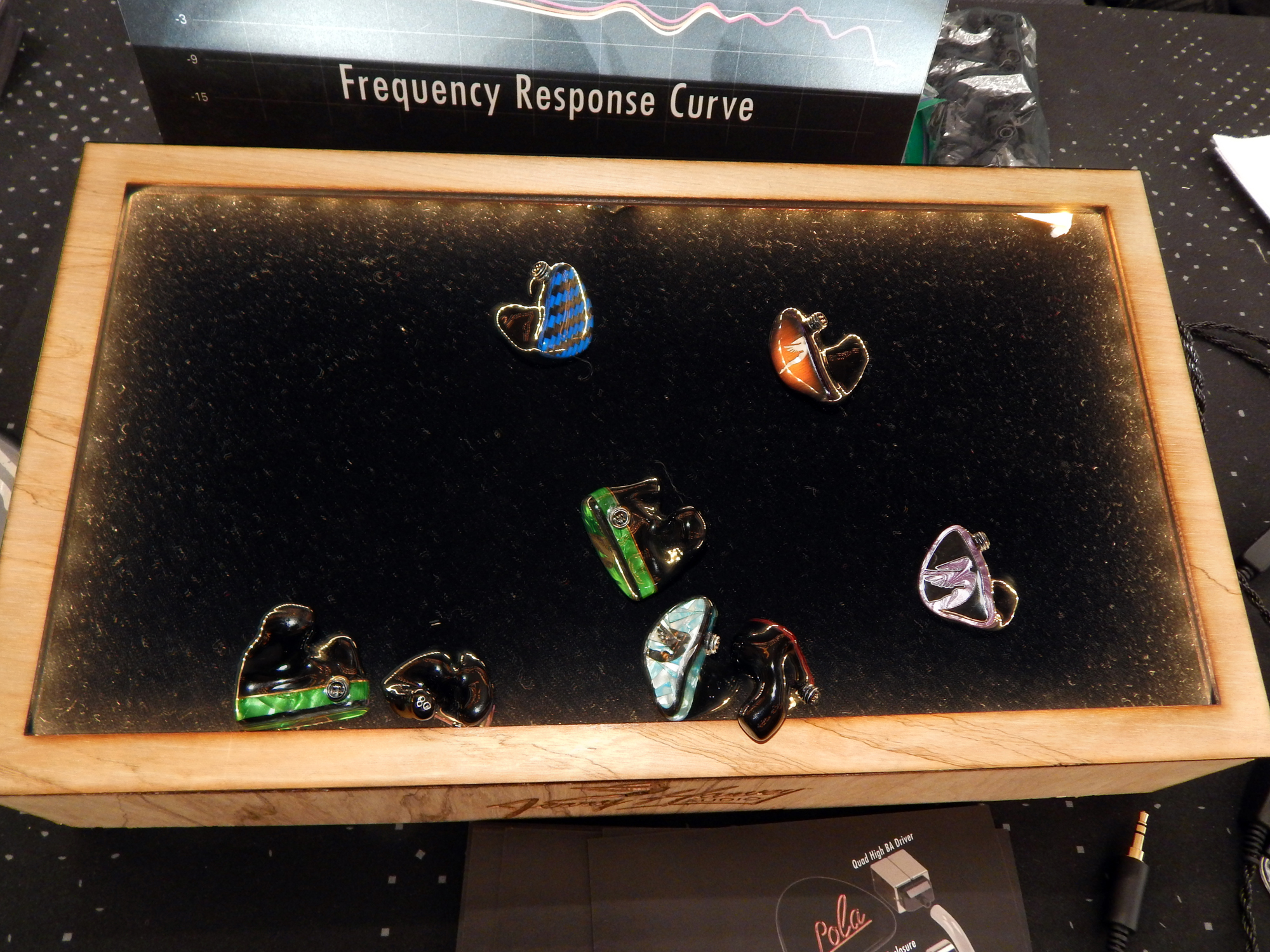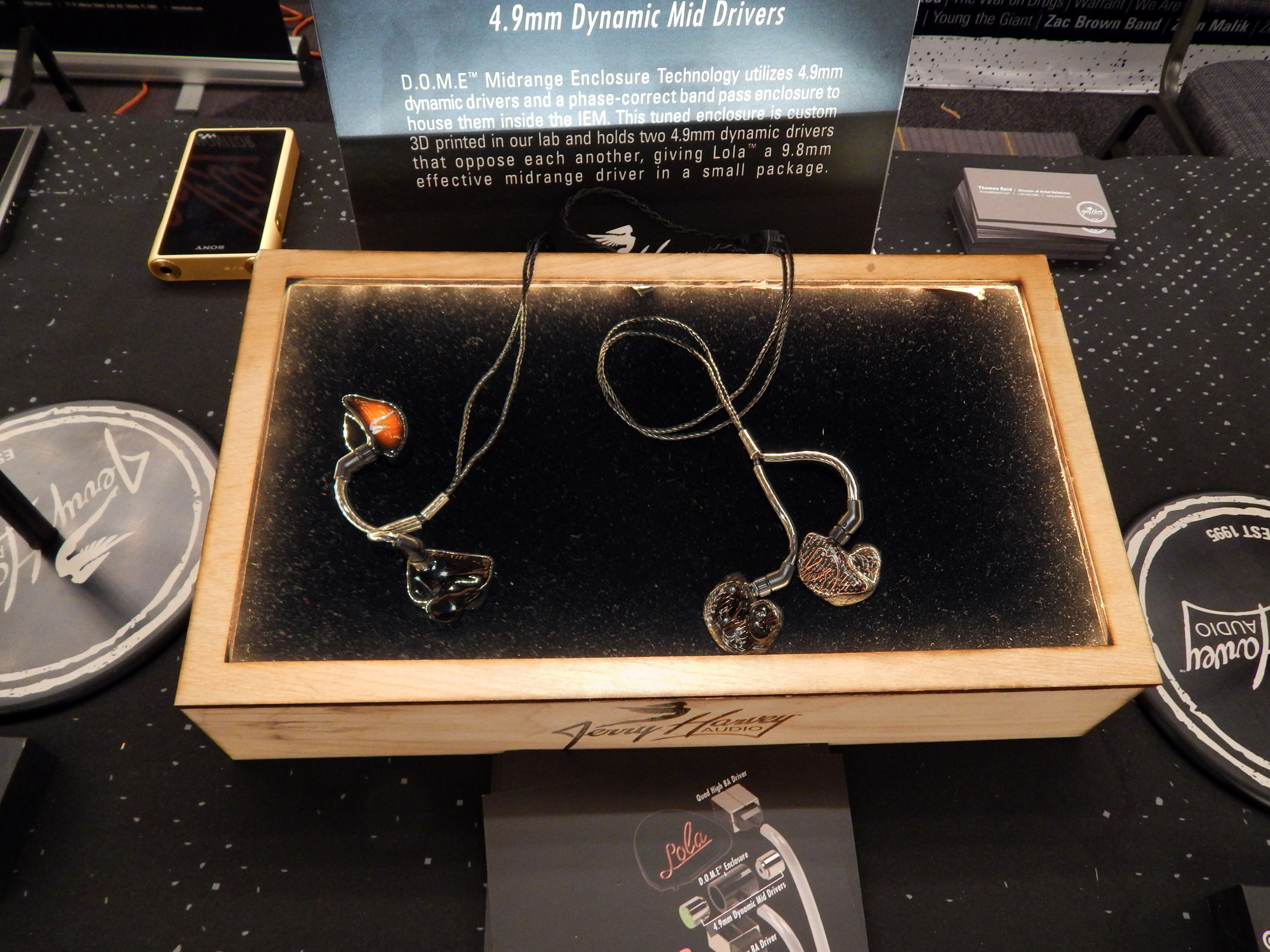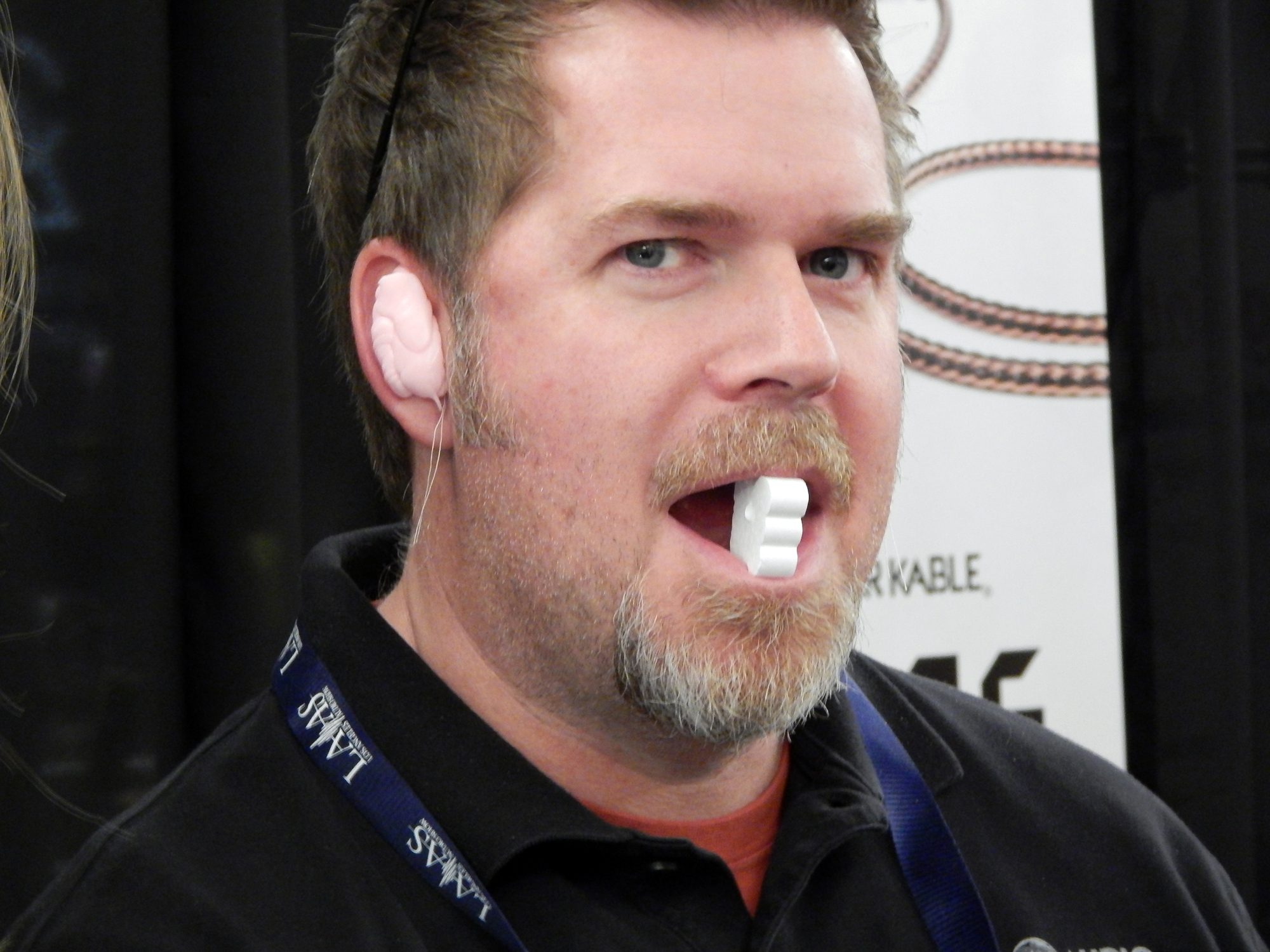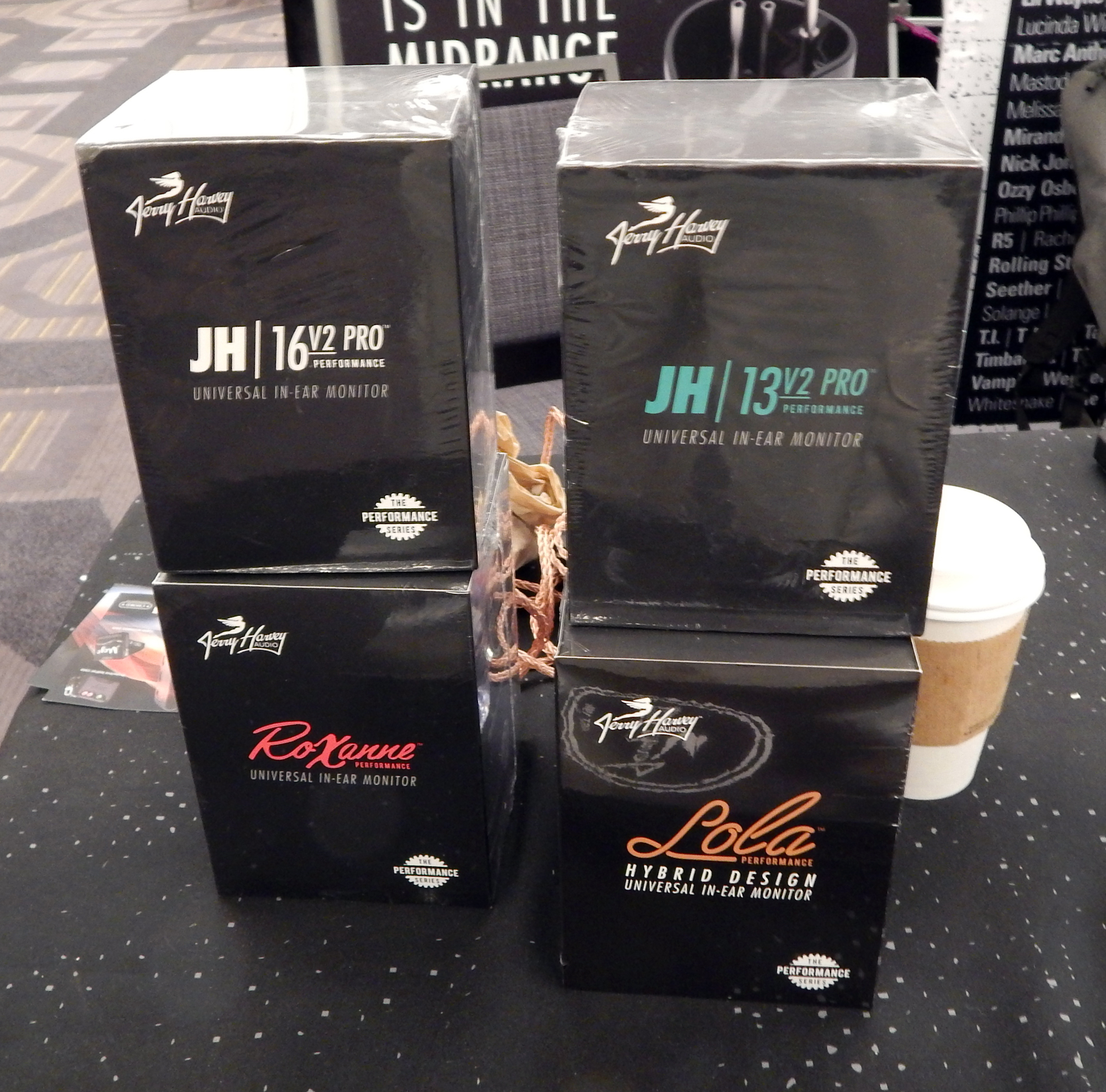 At the end of the second day of the show, Saturday night, there was the ALFIE Awards Ceremony, judged and voted on by a panel of select industry celebrities established by The Los Angeles & Orange County Audio Society.
The Alfie Award Winners: for Best of Personal Listening: 1MORE USA – Quad Driver In-Ear Monitors, AudioQuest – DragonFly Red In-line DAC, AudioQuest – NightOwl Headphones, Campfire Audio – Andromeda In-Ear Monitors, Echobox Audio – Explorer Digital Audio Player, HeadAmp Audio Electronics – Blue Hawaii Special Edition Electrostatic Headphone Amplifier, MrSpeakers – ÆON Planar Magnetic Headphones, Periodic Audio – Be In-Ear Monitors, and for Best of Xtreme HeadGear Showroom: MrSpeakers – ETHER ES Electrostatic Headphone.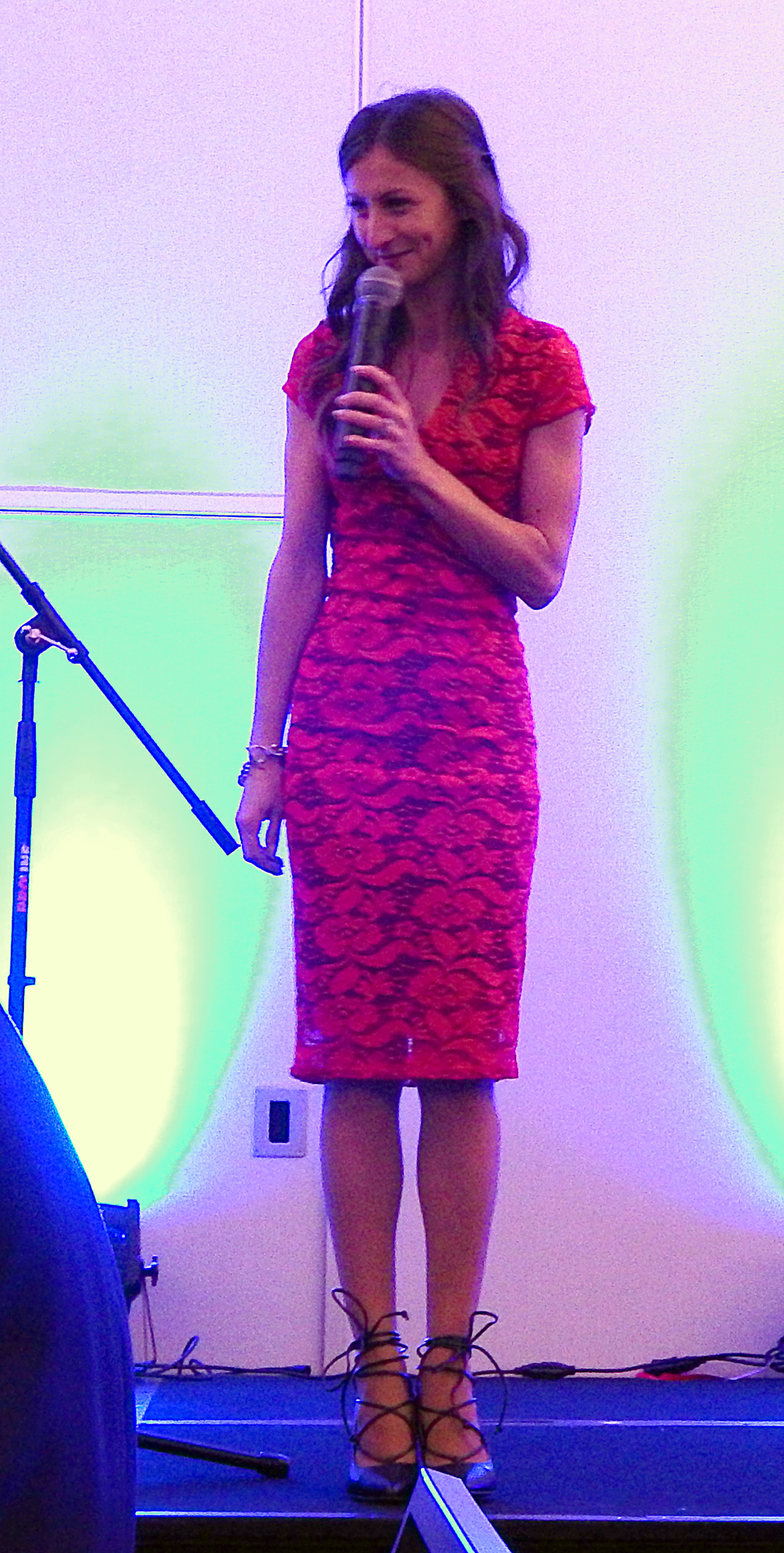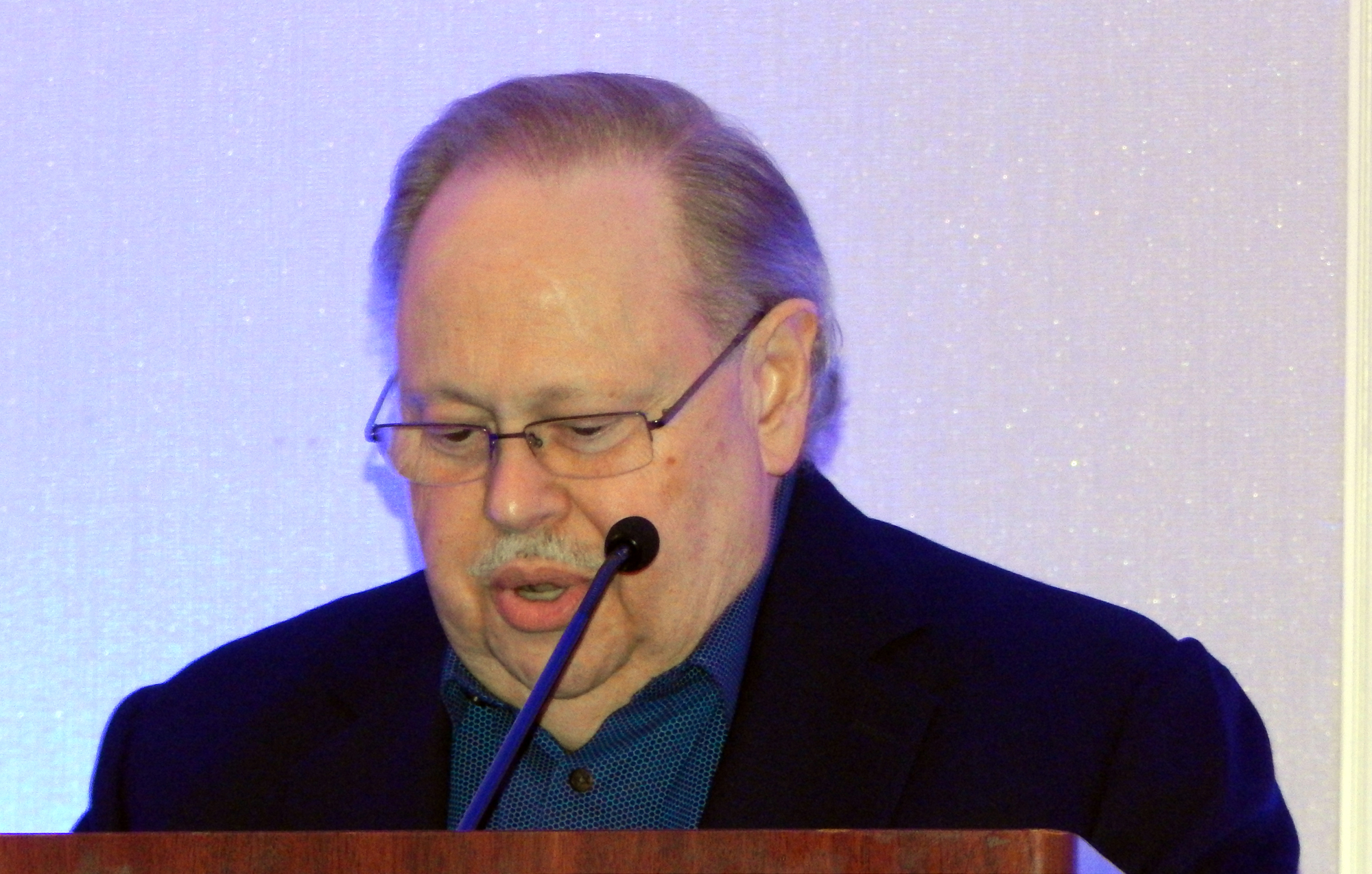 To be concluded in PT – 4 of our LAAS coverage.