The Creative On-The-Go, On-Ear Champion!
In general, I am not a big fan of on-ear headphones. While I appreciate them for their small size and portability, most are uncomfortable to wear, have mediocre sound quality, and tend to be poorly built. The entry-level nature of on-ear headphones also tends to make them less desirable to many users.
Master & Dynamic is a new headphone company from New York City. The MH30 is their premium on-ear model and is priced at $349. Master & Dynamic believes that music fuels creativity and designed the MH30 to be the "Mobile Thinking Cap"; that is, a headphone that looks great, sounds great, and that can help you be more productive and creative at work, at home, or on-the-go. After reviewing them for a month, I have concluded that they definitely deliver what they promise and outperform many competitors.
Design…
The Master & Dynamic MH30 headphones are surprisingly well-built and designed. These are beautiful headphones, as everything from the packaging to the accessories has a premium feel to it. The headphones themselves are small and their overall appearance reminds me a lot of Grado headphones. However, these are much more comfortable and there is no plastic to be found anywhere! The cups are made of forged aluminum with an anodized finish and the rods & hinges are all made of stainless steel. The cups swivel and can be folded for extra portability and the rods are adjusted by sliding them up and down; there are lines and numbers on the rods to let you adjust both sides evenly. The headband is small and doesn't have much padding but it is soft and comfortable thanks to the lambskin leather. The top part of the headband is made of more durable cowhide leather though it seems to be just as nice as the lambskin.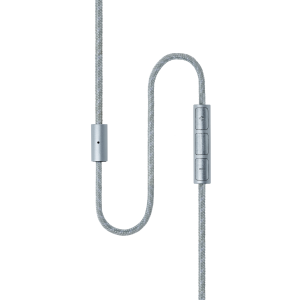 The headband can easily be bent and adjusted to fit your head. The earpads are also lambskin and have soft memory foam in them; they breathe well and help make the MH30 the most comfortable on-ear headphone I have worn. The earpads can be removed easily for cleaning and are held on by magnetic force alone; why don't more companies do this? The MH30's woven, tangle-free cable is removable and can be attached to either left or right cup. Attention to detail can be seen everywhere on this headphone and nothing feels cheap; everything has been well thought out. The headband has the Master & Dynamic logo nicely stamped into it and there are tiny M&D logos on screws and connectors all over the headphone and cables as well. The MH30 comes with an extra cable with the iPhone remote & mic as well as a 6.3mm adapter. Master & Dynamic also includes a leather (as in real leather) cable box and a thick cloth bag for moving the headphones around. Overall, the Master & Dynamic MH30 are comfortable, solid, and feel like a luxury high-end headphone should.
Equipment…
Because the Master & Dynamic MH30 headphones are portable, a lot of my listening was done at work straight out of an iPod; this worked surprisingly well. At home, the MH30 were driven by my Woo Audio 5 (WA5) tube amplifier or my Headamp GSX MK2 solid-state amplifier. The WA5 was using EML 300B power tubes, Tung Sol 6F8G drivers, and a pair of Mullard CV593 rectifiers. I used Audioquest King Cobra interconnects as well as Audioquest Power and USB Cables. My source was lossless music files from my computer fed to my Mytek Stereo192 DSD DAC. As usual, my music choices varied and included just about everything.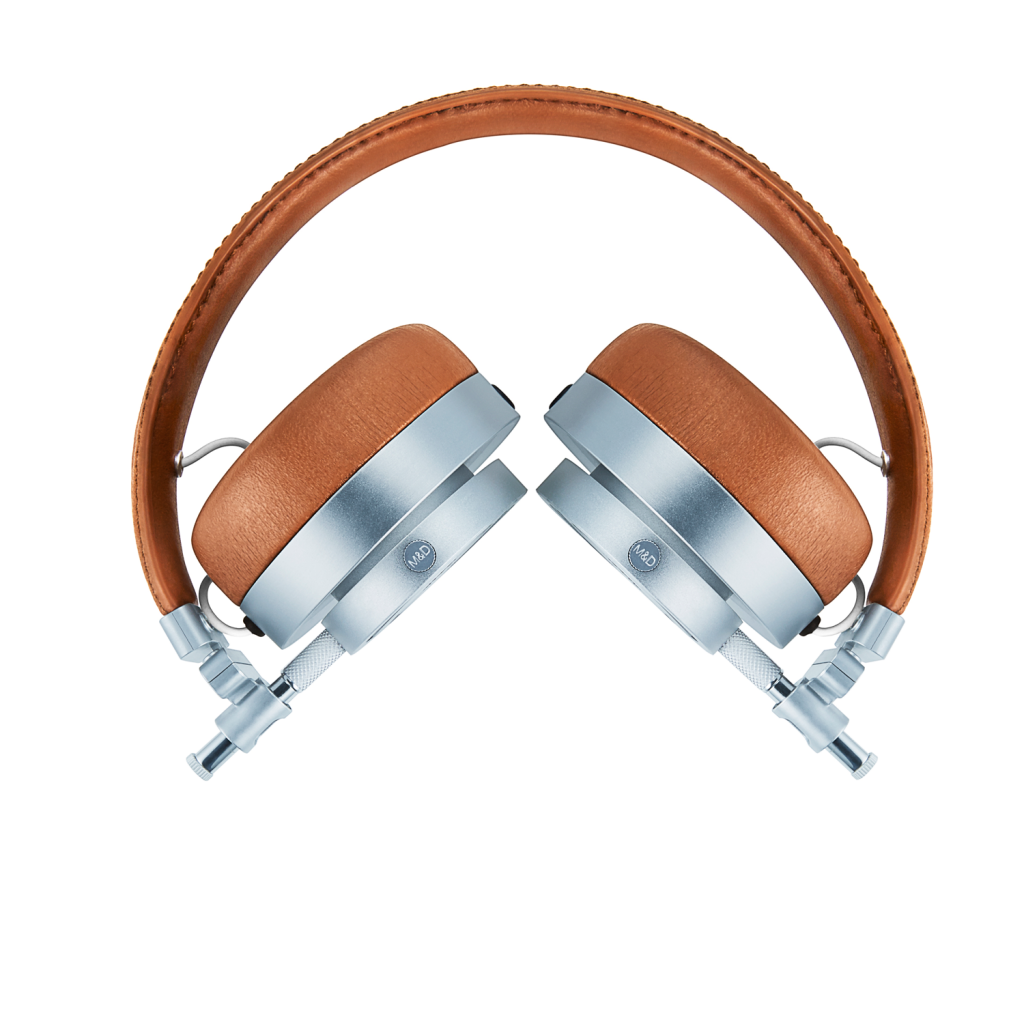 The Sound…
The Master & Dynamic MH30 have a unique sound signature that I would describe as smooth, open, and musical. The sound is well suited for all genres of music and the MH30 are quite forgiving of poor sources or recordings. Transparency, speed, and coherency is on par with more expensive headphones, making good enough for me to recommend to even the most discerning audiophile.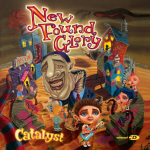 The treble on the MH30 is well-extended and controlled. The lower treble has a slight forwardness to it and the upper treble is slightly tamed to prevent grain and sibilance. The forgiving nature of the MH30 is well-noted on New Found Glory's Catalyst; an album I enjoy but is unfortunately a victim of the loudness wars. Even at full volume on my iPod, the grain and digital compression did not get in the way of the music. Thanks to the 40mm neodymium drivers, the sound never became smeared or congested. The MH30's treble is also great for female vocals and improves greatly with amplification.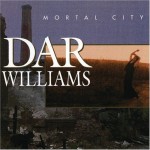 Out of the WA5, the MH30's treble became silky smooth, micro-details came out much better, and there was excellent synergy. Dar William's Mortal City is one of my favorite folk albums, it is full of beautiful songs and is probably Dar's best work. I was able to hear every nuance and string pluck on "Iowa" and the solo was absolutely breathtaking. On "Febraury", I was able to hear to hear Dar's voice perfectly with almost no veiling. The WA5 pairs wonderfully with the MH30 and while it is probably overkill as an amplifier, it has shown me that the MH30 can scale quite a bit and improve with good amplification.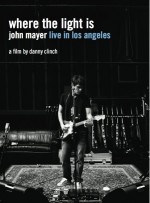 The Master & Dynamic MH30 has an excellent midrange that is natural and warm, it reminds me a lot of the Sennheiser HD 650s midrange in that it is effortless, grain-free, lush, and smooth. However, it is not dark but rather more forward and energetic. On the Headamp GSX MK2, the MH30's midrange took on a more neutral presentation and imaging improved, though the inherent warmth was still present. The soundstage is exemplary for a closed-back on-ear headphone as it never felts cramped or congested; it is fairly wide and deep, extending beyond the headphones small cups and coherency is never lost. The spirited midrange and surprisingly large, focused soundstage created an ambience that live made albums like John Mayer's Where the Light Is come alive. Guitar solos in "Out of My Mind" and "Good Love is on the Way" were full of soul and emotion. John Mayer's voice was rich and organic. The deep bass resonated in the air and through the theater. I felt like I could of easily have gotten lost in the crowd, it was as close to "being there" as I've ever gotten on an on-ear closed headphone.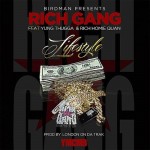 The bass on the MH30 is tight and fast while still being punchy. The bass extends well and has a fast yet natural decay, it is well integrated with the midrange and treble. The bass seems to work well for all genres of music and best with rock, pop, and electronic music; this is a good thing as I tend to listen to these more whenever I'm moving around or at work. However, the headphones do lack deep extension and there is some roll off below 40Hz. Hip-hop and rap listeners will eventually get to a track where the bass goes just a little too low for the headphones to properly reproduce. The MH30's drivers could handle bass in tracks like Rich Gang's "Lifestyle" but struggled with deeper bass found in Young Jeezy's Thug Motivation 103: Hustlerz Ambition; bass heads should look elsewhere.
The MH30 have a fun and unique sound signature that kept me coming back to them. Though they do not resolve as well as my more expensive headphones, and the bass lacks the low-end extension of a Fostex or a planar-magnetic, the MH30's clarity, naturalness, and speed more than made up for it.
Conclusion…
Master & Dynamic has created an excellent, well-rounded headphone that does almost nothing wrong and just about everything right. The MH30 exceeded all of my expectations and is my new benchmark for this tier of headphones. The build quality is as good as any of its more established competitors, like Sennheiser and Beyerdynamic, and the sound quality is phenomenal even out of an iPod. The warm yet lively sound signature of the MH30 is quite different from that of many headphones and works surprisingly well with many different types of music. I am keeping these headphones as my one pair of portables and will continue to enjoy them during my 12-hour night shifts at work.
The Master & Dynamic MH30 are well worth their asking price of $349 and deserve strong consideration.