Meze Headphones (French pronunciation with both "e"s pronounced with a short vowel sound) is a fairly new Hi-Value Headphone manufacturer out of Romania who has garnered a great deal of popularity in the personal audio community with their 99 Classics over the ear headphones. They now enter the budget IEM market with their 11 Neo headphones (available in Gun Metal and Iridium finishes).
The construction quality appears to be excellent with the casing assembled from three pieces of aluminum. The 11 Neo headphones employ an eight millimeter titanium coated Mylar driver and use 7 nines oxygen free copper in their cable and voice coil. My one complaint is that the "left" and "right" markings are simply a letter embossed on the cable tip almost impossible to see (I had to resort to looking at photos on their web page to determine that the right channel was the one fitted with the microphone/control switch).
For accessories, Meze Headphones provided a small circular carrying case, a selection of tips (four silicone and one set of Comply), a shirt clip and a Velcro cable tie.
Due to the shape of the 11 Neo, I tested all of the tips before settling on the Comply tips. While the silicone tips were more comfortable, the Comply tips gave better sound quality.
For my initial sound checks I used my desktop rig (Questyle CMA800R Current Mode Headphone Amp and Questyle CAS192D DAC) as a matter of convenience, but for my final listening tests I used the Questyle QP1 as this was the more likely source to be used by people listening to headphone of this price range.
My first impression was a warm bottom end with slightly bright highs, in fact, a great deal like the Meze 99 Classics Headphone, implying intent to the signature sound of their line. A good choice for live recordings that might have lost a little energy in the recording, so I began my listening with "Eskimo Blue Day" by Jefferson Airplane from Woodstock. The soundstage was exceptionally large and precise, much larger than expected, with lead guitar and drums set a little back and centered while the bass was forward and to the left with the vocals centered in the foreground. The piano, on the right side of the stage came over a little honky-tonk (which it may have been, given the venue).
Next up was "Blowin' in the Wind" as rendered by Peter, Paul and Mary from their In Concert album. The presentation was rather intimate, with the listener being immersed in the guitars and the vocals perceptibly behind. During the solo Mary took center stage, her voice coming marginally forward, while Peter filled in from the left and Paul the right.
Again with Billy Joel's "The Ballad of Billy the Kid" the piano had the sprightly sound of an upright, and the orchestra was set back and energetic. The bass was warm but well delineated and the brass was not overly harsh or strident.
Listening to "Romanian Folk Dances" off Two Worlds expertly performed by Lee Ritenour and Dave Grusin I was put in mind of a large very live theater. The syncopated opening piano notes reverberating on the bass and echoing on the mids and treble, while the violin exhibited an alto quality with a bit of edge. The flute was imparted with a hauntingly other worldly essence.
"Lucky Man" (from the self titled Emerson Lake & Palmer album) seemed to come from Greg Lake's perspective standing on a stage in a grand hall, his voice immediate and neutral with a hint of distant reflection, the guitar crisp and ringing off the far walls. Once again the bass had a pleasant bloominess but it did taper off fairly quickly during the subsonic passages.
My older (pre-sixties) jazz recordings such as Bing Crosby's "White Christmas" came across a wee bit tinny, though the upright bass was almost electric in emphasis (though not as bad as many systems I've heard) and Bing was more tenor than baritone.
Modern Jazz fared better as was demonstrated by "Mirage" from Jean Luc-Luc Ponty's Enigmatic Ocean. The bass guitar was easily discernible from the coincident bass drum beats and none of the detail of the overlaid guitars and synthesizers was lost in the sweeping violin solo.
Looking to see how they deal with more modern rock fare I turned to 3 Doors Down and "Here Without You." From Away From the Sun. Consistent with my other tests, it was pleasantly warm in the lows and light in the highs.
Thinking that the 11 Neo's would shine with Electronica I put on "Nightcall" by Kavinsky featuring Lovefoxxx and was not disappointed. The same tonal characteristics that made live recordings a tad more live, made Electronica pop.
Given the majority of Meze 11 Neo users will most likely be listening on a smart phone, I knew this review wouldn't be over until I had done so also. Before switching to the QP1 I had done a few minutes on my phone, I even went so far as to take a phone call with them (which they proved much more adequate for than my current Bluetooth), but while writing, I decided to go back and refresh my impressions. As noted in previous reviews, my phone is a Samsung Galaxy Light, so it is not by any means state of the art, and as source I use Napster (what was once Rhapsody).
The first tune to come up was "Sweet Dreams" by Captain Beyond. I was able to get more than sufficient volumes (3/4 was as loud as was comfortable to listen to), which is always an issue with smart phones. The etheric guitar notes floated in what was a clearly smaller soundstage and the vocals were a shade thin, but all in all a satisfactory performance.
Not so much with Yes's "Changes", which was clearly compressed and Jon Anderson's vocals along with all the bell sounds became almost irritating. So I switched to something more modern. With "To the Hilt" by Banks I heard a lot more of the personality that made 11 Neo's work so well with the QP1.
The edgy banging guitar of The So So Glos' "A.A.D. Life" put me in mind of my Punk days in the eighties and gritty clubs, only to be mellowed out again by "Life Can't Get Much Better" by Good Charlotte.
So what's the forty eight cent summary? The Meze 11 Neo IEMs give a big sound with a very poppy presentation. While not as resolute or airy as higher end offerings, their combination of lush bass and animated high frequencies do something a little special with live recordings. While they work well with a smart phone, they certainly benefit from the higher resolution of a high performance DAP. While I would probably avoid brighter and tinny recordings, the 11 Neo is a good all around performer with most music and shines with minimalistic and ethereal arrangements.
In a nutshell, the Meze 11 Neo IEMs are a good choice for an inexpensive travel headphone or a secondary IEM for around the house or a primary pair for the extremely budget minded.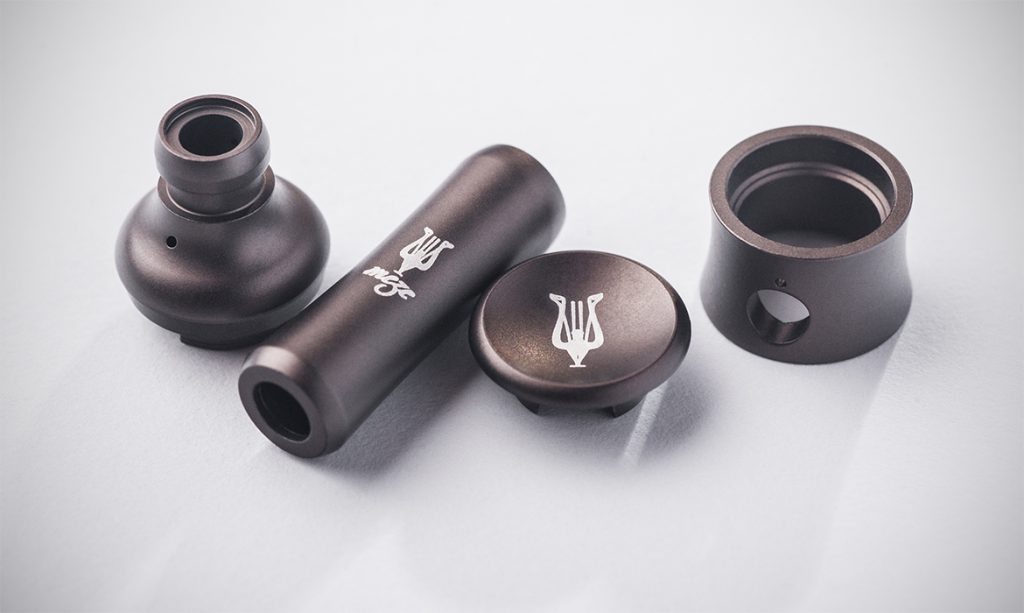 Specs:
Frequency response: 16Hz – 24KHz
Impedance: 16Ohm
Sensitivity: 101dB (+/- 3db)
Total harmonic distortion: < 0.5%
Noise attenuation: up to 26dB
Titanium coated 8mm mylar driver
3.5mm gold-plated jack plug
7N OFC cable, lenght: 1.2m
Price:
$59.00