Warren Chi (a friend and partner at Audio360.org) often says that Dan Clark's MrSpeakers is the Cinderella Story in personal audio. Clark quickly built a reputation in the Head-Fi community through modifying Fostex T50RP's and improving their performance to another level. Eventually, he struck a deal with Fostex and as his modifications matured, so did the sonic signature of the Fostex T50RP's. Thus, MrSpeakers was born!
In the early days, when you bought one of Dan's modified Fostex T50RP cans, you received the newly dubbed: "MrSpeakers Mad Dog". Two years ago, I met Dan at the Head-Fi Meet in Los Angeles and couldn't help but notice that Jude Mansilla was buying a pair of Mad Dogs. Having such high respect for Jude (founder of Head-Fi.org), and needing a closed-back planar magnetic headphone (the Audeze LCD-XC did not officially exist), I decided to buy a pair of Mad Dogs on the spot. The Mad Dogs gave me something I desperately needed: Planar sound without bothering my wife! And I loved the Mad Dog, especially listening to electronic music and hip-hop.
Next thing you know, Dan was no longer merely modifying Fostex cans, he moved on and began designing and building his own 3-D printed ear-cups. He also made some changes to the driver, created his own baffle, and this became the Alpha Dog, which was introduced last year to great success. I enjoyed the Alpha Dog so much that I gave it a Writers Choice Award at Positive Feedback Online. It was lightweight, dynamic, and downright fun to listen to. However, there was something about the Alpha Dog that left me thirsting for more. I couldn't put my finger on it, but it was because of that feeling that I often said things like: "These headphones are nothing short of stunning for $600 bucks." Simply, I felt it necessary to mention their price when speaking of their performance.
With the brand new Alpha Prime, I face no such quandary. I've been listening to these headphones for a couple of weeks now, and they are addictive. I've been having a blast with them, and when it all comes down to it, isn't that what music reproduction is all about? Music is the universal language that we all share, no matter what part of the world we come from. With the right sound system, I find it difficult to pull myself away and end up forgoing sleep for sonic bliss. When a pair of headphones captures and reproduces my music in a way that connects me to the memories associated with that music, or moves me in a way that I have to hear something again and again, I know it's a sound worth keeping. After living with the Alpha Prime, I can easily say that I will be keeping them in my life.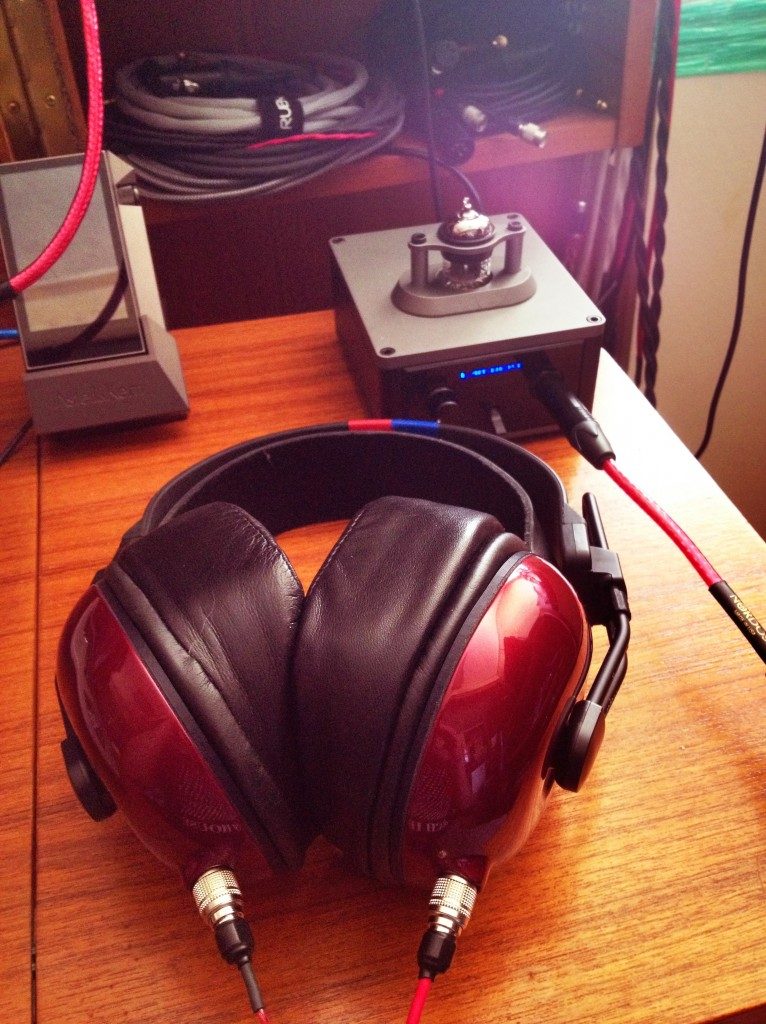 Clark is presenting the Alpha Prime as an entirely new headphone altogether, sonically speaking. For the Prime, Dan re-engineered the drivers. Therefore, he could do what he wanted in order to achieve the exact sound he was after. It's important to understand that the Alpha Prime looks exactly like the Alpha Dog, but when it comes to sonics, it's a different beast altogether. The Prime, in my opinion, more closely represents Dan Clark himself. Dan loves music and his musical tastes span most genres. And it is Dan's love of music that bleeds into the Alpha Dog, and because of this, we all benefit.
The Prime is more revealing than the Alpha Dog, but it also happens to be far less critical and less linear. The Prime is also more accurate of a headphone, but it does not playback music in an "audiophile" fashion. What I'm trying to say is that the sound is never overtly polite. In comparison, the Alpha Dog sounds a bit more withdrawn to me. The Prime is vastly more dynamic, more alive and it's got bite (bite is not a bad thing in this context). The bite grabs at you and takes you on a musical ride. The Alpha Prime is a headphone that I have a hard time taking off because I enjoy it so much. I could never feel that way about a pair of headphones that present a "polite" presentation of my music. I want the details, the air, and the grit. I want to feel it, you know, feel the music in a way that forces me to hit repeat over and over again. I want to get lost in the listening experience. The Alpha Prime is a fantastic conduit to the listening experience I crave.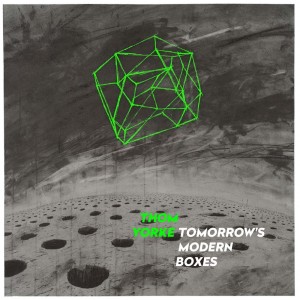 The Prime arrived at the perfect time, considering some of the great new music I've been listening to. I was already having a ball with Thom Yorke's Tomorrow's Modern Boxes, which I reviewed recently at Positive Feedback Online and I was anxious to see how the Prime would handle the liquid sounding record. The sound on Boxes is so seductive for me that, with the right kit, I end up listening to it over and over again (and I still haven't gotten sick of it yet). Well, from the first few seconds of the introductory track "A Brain in a Bottle", I knew I had something special in the Alpha Prime. The spacey, wildly panning bass synth had a sumptuous texture that flowed with a ripple effect. The drums had body and weight. The hits were as tight as I've heard, and Yorke's vocals soared – free of muddiness or any thickening of his strange pitch. I've heard many headphones muck up this quality of his vocals. Having seen and heard him live, it bothers me whenever I hear a system cloud or even slightly smear his voice. No such worry with the Alpha Prime! Yorke's voice punched through just as it should. I must have hit repeat at least ten times on this track alone. And the Prime handles the rest of the album with the same precision and power. The sound was mesmerizing. Just as I like it.
Another new record that's got a hold of me lately is the new Shabbaz Palaces album Lese Majesty. For fans of Digable Planets, this is Butterfly's new band. Well, this is their second record (I reviewed their fantastic debut album, Black Up, for PFO). One of the things I love most about this record is the way they managed to blend the sounds of electronic music and hip-hop. The style of electronic music is the more flowing kind, like Liquid Stranger or even the type of music you'd find on Cyber Octave. Like on "Forerunner Foray", there are these hovering, sparkling synths and stabs, along with a bassline that not only bangs but also pounds like a wave. There's also a wonderful textures at play here, but they are buried in the low end. If the headphones can't get down there cleanly, you'll miss it.
The Prime provided me with the entire picture, from bottom to top. There are also cosmic and ethereal vocals that flow like water. The transient response of the Prime really shines here. There's a wonderful continuousness to the sound, and the Prime captured it beautifully. When it comes to low-end, I haven't heard bass like the echoing slam of "…down 155th in the MCM Snorkel" since the early 90's! The bass shakes my Mini Cooper and the Prime was impressively coasting on these heavy sounds.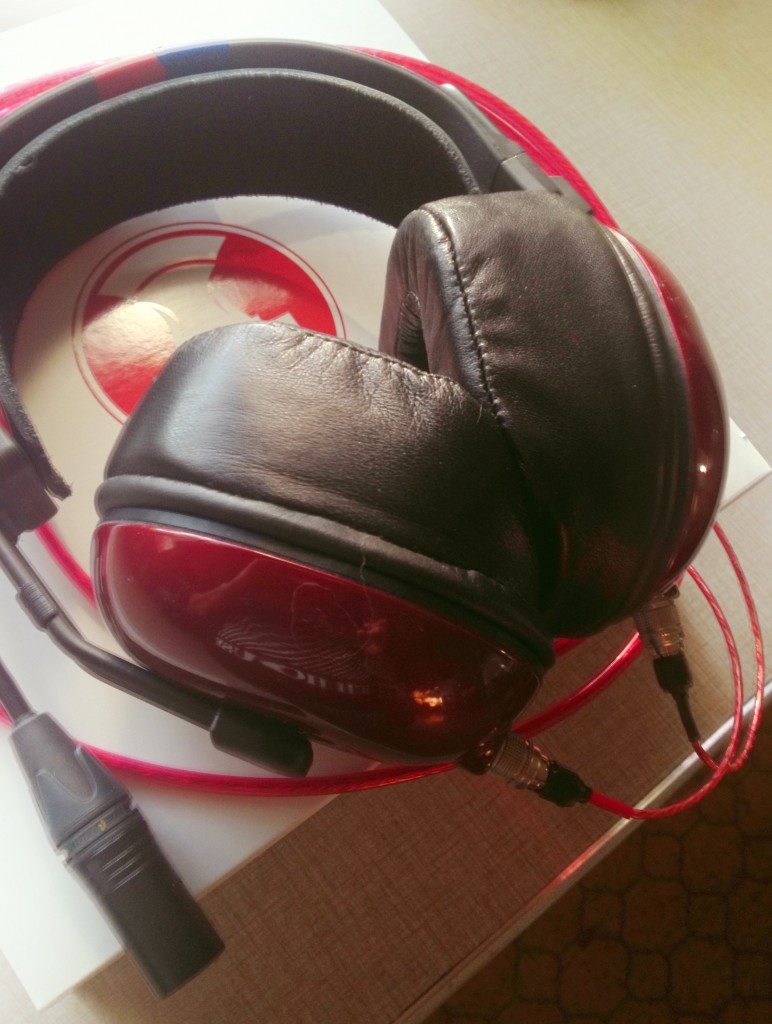 I knew that I had to throw some acid test tracks at the Prime, but I didn't want to stick to the usual fare. So I decided to pick some tracks that I know extremely well, and listen to often, but for whatever reason, I don't tend to include them in gear reviews. Perhaps it was the enticing sound of the Prime that inspired me to seek out new tracks for my listening tests. And that's a compliment in itself! I wanted to explore my entire music collection instead of sticking to the usual suspects. If a component or headphone has me digging deep into my music library, than I know it's something special. And the Prime makes me want to hear what all my music could sound like through these headphones.
Capturing female vocals are important to me, because as much as I love experimental and electronic music, I have a sweet spot for classic singer/songwriter stuff. So, for my primary female vocal test I went with Fiona Apple, as I find her voice has amazing prowess and nuance. First up was "Extraordinary Machine", off the album of the same name. Here we get a taste of Apple's playfulness, with her voice riding the bass plucks and chimes. There's a wonderful spaciousness in this record (as captured by Jon Brion). The Prime captured Apple's vocals and the surrounding musical accompaniments perfectly. I wanted more! So I played Extraordinary Machine in its entirety. I was glued to the music the whole time and I was even brought back to the days when I first hear the record. I was writing for a small paper up here in Sonoma County called, The Bohemian, and this album review was my very first assignment. There was only one problem: I was only allowed 500 words! I got to tell you, squeezing the genius of this album into a capsule review was not easy. Nonetheless, now that I was listening with the Alpha Prime, I felt like the album was given its proper due. Apple's voice always broke through, and the instrumentals always had air to breathe. The sound of the Alpha Prime was extraordinary.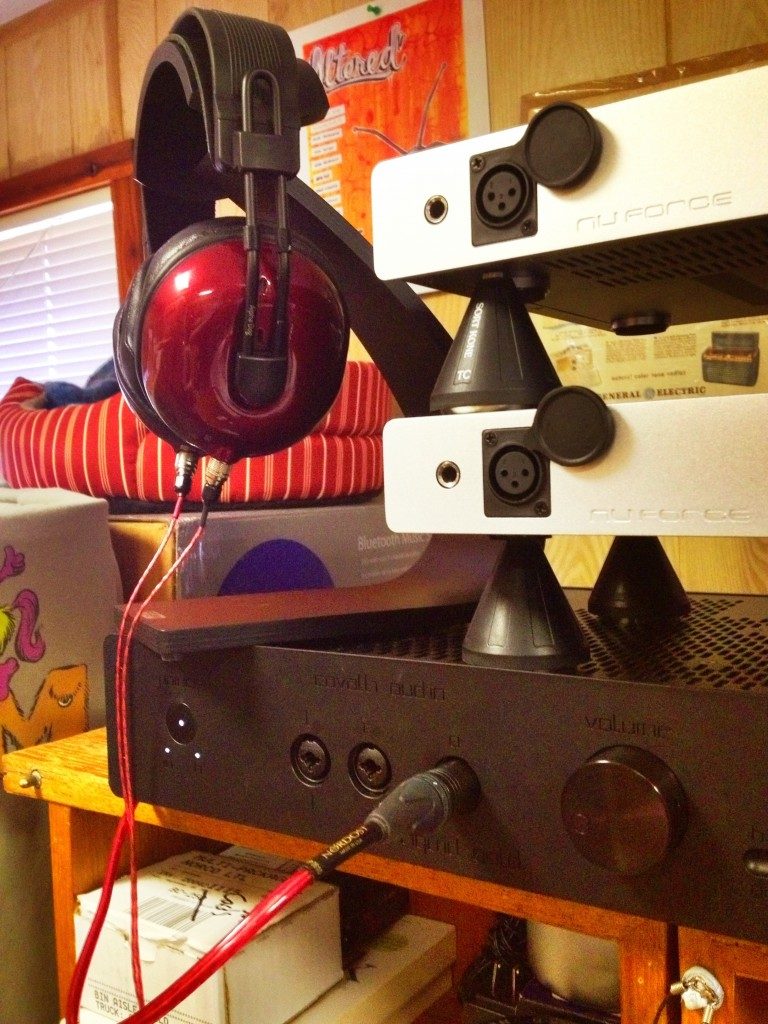 Another female vocal test came by way of India Aries' Acoustic Soul. I love this record. It's soulful, dynamic, and smooth as silk. Like Sade, but with more soul (I know, these be fighting words, but it's just how I feel about it). "Wonderful" (Stevie Wonder Dedication) sounded so rich and colorful, as it should, since this is Aries' dedication to Stevie Wonder, one of her biggest influences. The sound allowed me true musical engagement. So, given its track record up to that point, I decided to throw a curveball at the Prime (a curveball for me anyway, considering my listening habits) and see how it would do when it came to Miles Davis' "Black Satin" off his On The Corner album. Admittedly, I don't listen to jazz very often, but when I do, I dedicate myself to it wholly. I think On The Corner is one of the most underrated, shamefully-never-mentioned-in-hi-fi recordings. The percussion is kinetic and spacious and the interaction of the claps and other musical bits is infectious. This is not an easy track for a headphone, or at least it hasn't been in my experience. Reproducing the sense of three-dimensional space, black sonic backdrop, and the energy coming off the instrumentation is a difficult thing to nail, whether through a loudspeaker or headphone. Yet the Prime had me slappin' the desk and bobbin' my head to the magical rhythm of the mind of Miles Davis without any sense of limitation. I was in sonic heaven.
With the Alpha Prime, I no longer feel obligated to say, "this is a stunning headphone for the money." The Alpha Prime is simply a stunning headphone! It can play just about anything and relay the sound with excitement and precision. The Prime lets loose yet never lets go of the music. The Prime drew me in and kept me itching for more tunes to throw at it. I spent many a sunrise session with the Alpha Prime and I suspect many more are in store. The fact that it's lightweight made it easy to listen to for hours on end. It almost sounded as if the music was so powerful it was going to shake the Prime off my head! But rest assured, the cans stayed in place, quite securely, no matter how much bottom end or nasty basslines I threw its way. The Alpha Prime is what a great headphone should be: Addictive, revealing, dynamic, and downright fun.
[infobox maintitle="MrSpeakers Alpha Prime" subtitle="$999.99″ bg="gray" color="black" opacity="off" space="21″ link="http://mrspeakers.com/alpha-prime-headphones/"]
The Alpha Prime is $999.99. It includes one cable 6ft. 1/4″, 3.5mm single-ended cables or 4-pin XLR, 2.5mm, RSA/ALO balanced cables.
Alpha Prime comes with:
One cable
Metal stand
Cleaning cloth
Two year warranty
[separator type="thin"]
Associated Equipment:
MacBook Pro Retina/Amarra Symphony
VPI Traveler turntable w/ Ortofon 2M Blue cartridge
Unison Research Simply Phono tube phonostage
McIntosh D100 DAC (Balanced and single-ended)
Cavalli Audio Liquid Gold balanced headphone amplifier
ALO Studio Six tube headphone amplifier
Lambert Play It By Ear Hybrid headphone amplifier
Double Helix Molecule Elite balanced cables (w/ 4-pin XLR adapter)
Nordost Heimdall 2 cables (4-pin XLR and adapters)