I've been a fan of NAD's products for 20+ years. I've owned a few of their world renowned CD players on three separate occasions and was thoroughly satisfied with all of them. NAD has been around a long time; they introduced their first CD player way back in 1981 (when I was just 9 years old). Founded actually in 1972 (the year of my birth) in the UK, NAD has a long track record of offering outstanding audiophile products for five different decades. Most recently, however, the company was acquired by the Lenbrook Group in Pickering, Ontario (only 15 minutes from where I live in Toronto). The Lenbrook Group also owns the highly touted and well respected PSB Speakers.
The NAD D1050 is a new product that continues the tradition of outstanding audiophile product releases that won't cost you your left kidney and first born child, but still offers an outstanding performance and great overall value. I hate to use the term "affordably priced", but that just fits with the new D1050. Coming in at only $500, the D1050 offers tremendous value for those looking for an incredibly clean and transparent DAC for your digital audio. To heap on the "value proposition" of the D1050, it is also equipped with balanced (dual 3 pin XLRs) outputs. Typically a fully balanced DAC comes in at a considerably higher price point and I was very impressed to see that NAD included this with a product.
The DAC chipset used for the D1050 is the AKM 4118. This is a 24bit device and capable of supporting 192 kHz. I am a big fan of AKM based products. I've previously owned the Stereophile Class A Bryston BDA-2 DAC which is also based on an AKM chipset and found its ability to render incredibly clean and transparent music one of its biggest strengths. Now, for roughly ¼ the cost, the D1050 offers value that can't be denied. Included with the asynchronous 192 kHz DAC is a headphone amplifier. The amplifier section was more than an afterthought based on my listening experiences (more on that to follow). The unit itself can be stood up vertically or laid flat. I find this a very nice bonus as not all setups are the same. So finding a spot for it on your desktop or rack shouldn't be much of an issue. Heck, I was able to fit it in my setup with a 21.5" iMac, Metrum Hex DAC, Cambridge Audio CD player, HeadAmp GS-X Mk2 and the Cavalli Audio Liquid Lightning 2. And nothing needed to be moved out in order to fit it in. It is certainly hard to say that about most gear I've tried or reviewed.
Overall the construction is what one would expect from a unit in this price range. While the casework is plastic, the all black motif and styling and curves are very fetching. The LED buttons on the front offer a great look while being fully functional at the same time. Setup was a snap. As the D1050 supports USB 2.0, it was literally plug and play with my iMac. Hooking it up to my CD player via SPDIF was also a breeze. For the purposes of this review, when I used the D1050 as a standalone DAC, I used the balanced outputs exclusively as both the amplifiers I used are fully balanced.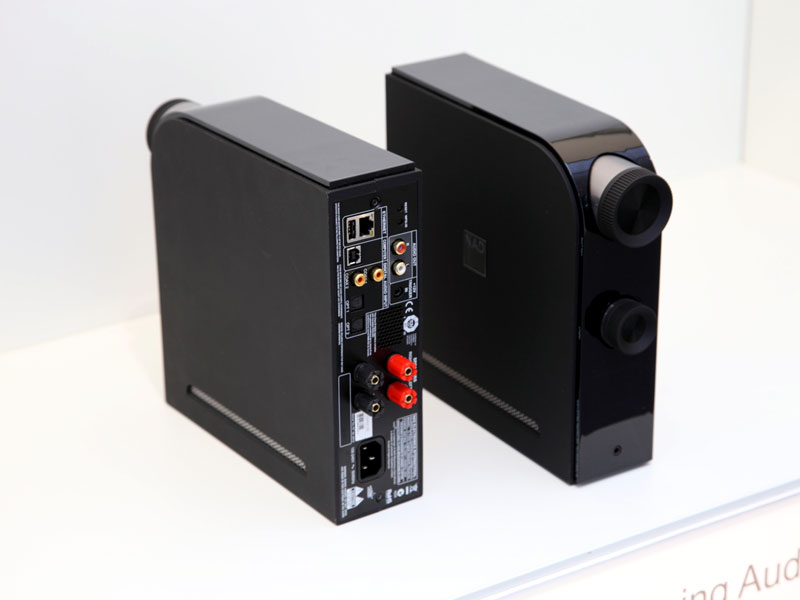 Now on to the performance…
My first setup was to use the NAD D1050 as a balanced DAC to feed my HeadAmp GS-X Mk2 and Sennheiser HD800s. I find this combination of headphone/amplifier to be ruthlessly revealing of my upstream gear. Add a little Patricia Barber (Café Blue) and I was off to the races. I was quite happy with the resulting experience. The NAD D1050 offered an outstandingly clear performance that was free of any blurring together of the individual players; something that other products in this price category have been guilty of. The vocals from Ms. Barber sounded sublime and natural with this setup. The presence of the "air" around her and the rest of the musicians had me rethinking just how far digital music has improved through the years. Especially for the sub $1000 market segment. There was, however, a slight glare (or emphasis) at tones in the upper midrange that could have contributed to some instances of sibilance in the recording. This was far from a deal killer for me as other DACs I've owned or tried had this effect too (namely the much more expensive Wyred 4 Sound DAC-2).
The bass performance was compelling no doubt. The bass quality grabs you right away and offers both a technically sound performance, while still being very musical.
The treble actually was a strong suit with great imaging and sound staging. There was nothing harsh in the treble whatsoever and the sweeping performance was very natural and free of the "digititus" that can affect DACs in this product range. Overall, the NAD D1050 came through with flying colours with this setup that is well known for magnifying issues in your upstream gear.
If I consider the HD800 / GS-X Mk2 setup as ruthlessly revealing, then my Stax SR-009 / Liquid Lightning 2 (LL2) rig is truly something that will put a DAC through its paces. I can hear things on the SR-009s transducers through the LL2 that my HD800 setup would barely gloss over. For this trial, I selected "Jazz in the New Harmonic" by David Chesky. This is the 192kHz/24bit version and has wonder details and imaging information that can truly put one's system to the test. Throw in the fact that it has some great jazz tunes (which I love), it seemed like the perfect test track. Again, the D1050 was able to keep up with this very demanding setup. Now I won't lie and say that things sounded just as glorious as with my Metrum Accoustics Hex DAC in the mix. However, I honestly have to say that the D1050 held its own. Throw in the cost differential of 7:1; that is a feat in itself and a testament to NAD's ability to produce a wonderfully transparent DAC at a price point that isn't cost prohibitive to most listeners.
Again, the detail retrieval was truly excellent. The sound staging was a bit more closed in from what I'm used to. The smallest of sonic nuances with regards to the image portrayed were somewhat glossed over. Then again we're talking of products that cost 3-7 times more. Considering the price point and the competition that I've heard (Schiit Audio Bifrost or Cambridge Audio DacMagic 100) I would rate this as class leading based on my experiences.
The bass offered very nice and rich overtones with a slight bloom (though not excessive) and the micro details were still readily apparent. The midrange again was outstanding. Yes, there was a slight upper- middle emphasis with this recording, but I would like to stress the word "slight". The treble was a bit subdued and in turn offered a very natural and clean sound that wasn't strident, nor bright. Many DACs in this range like to "tune" up the treble to make it seem that more details are being portrayed. This isn't "real" for me and thankfully, it wasn't "real" for the designers at NAD. After a while this type of "enhanced treble" can become fatiguing with longer listening sessions. So yes, after a few nights with the D1050 and my SR-009 / LL2, I can easily say that I was certainly able to enjoy this setup and not worry about the price point of the DAC…mighty high praise indeed.
Finally, I tried the NAD D1050's headphone amplifier with both my Sennheiser HD800s and Audeze LCD-X. Both headphones are rather demanding of an amplifier and I really wanted to put the D1050 through the proper workout. With the Audeze LCD-X I can say that the D1050 was a spectacular success. Listening to Diana Krall's "Quiet Nights" was an enthralling experience with this combination. The LCD-X's sounded incredibly natural with tone and timbre that was spot on to my ears. Her vocals were as seductive as ever. I find the Audeze LCD-X one of the most natural headphones I've ever heard and the D1050s was able to get out of the way and let them do what they do best. From the shimmer of the cymbals, to the enticing vocals and right down to the punchy and controlled bass that was still ever so musical. The HD800s are a tougher nut to crack in my experiences when amplifying and the D1050 did an admirable job with them. I was able to enjoy what I heard when listening to "Jazz at the Pawnshop". I have to admit, though, that the D1050 was a better standalone DAC with my GS-X Mk2 driving them. I would wholeheartedly recommend the D1050's amplifier for headphones like the very efficient Audeze LCD-X or Fostex TH-900 headphones. For harder to drive (and synergize) headphones like the HD800s, however, I would look for a separate headphone amplifier to better let them open their wings.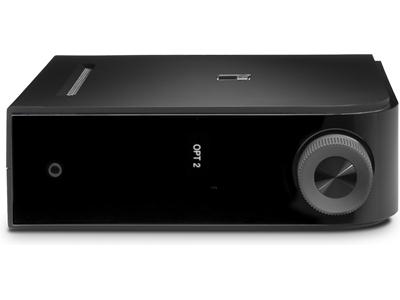 I was highly impressed with the NAD D1050. Throw in the $500 price tag and for me it's a no brainer to recommend for those on a budget looking for a very natural and balanced sounding DAC. The detail retrieval, tonal balance and ability to image a sound stage definitely punched above its weight class. Add in the balanced outputs that typically only accompany gear at considerably higher price points, the D1050 is a strong contender for my recommendation of choice in this range. The headphone amplifier is much more than just a throw-in to add to the specifications listing. It offered a great option for those looking to drive low impedance / efficient headphones. One need not look at the price tag and assume the performance will be "entry-level". NAD has really brought the goods with the D1050 and for something better, I would reckon one might need to spend 2X in order to hear a worthwhile improvement. If you're on a budget, then this would be my top recommendation in this category. Well done NAD!