NAD has a long tradition of manufacturing audio equipment for over 45 years. Founded in London, England, New Audio Dimension has a long history and strong reputation of manufacturing audiophile-level audio gear from CD players to power amplifiers that all performed incredibly well, but never cost you your left kidney. Acquired by the Canadian Lenbrook Group of Pickering, Canada; NAD was brought into the family of products which also represent the world-renowned PSB Speakers. So with a high pedigree behind it, the folks at NAD have just released their first wireless and active noise cancelling headphone – the HP70. While quite reminiscent of their previously highly touted HP50, the new HP70 brings along a lot more functionality and still maintains their incredibly clear and transparent sound. Since Apple's introduction of their Lightning cable and then subsequent removal of the 3.5mm headphone jack, the market for wireless Bluetooth headphones has really exploded in the past few years and along with their recently released PSB M4U 8 active noise cancelling and wireless headphones (http://www.psbspeakers.com/products/headphones/M4U-8-Headphones), the NAD HP70 looks to fill the market's hunger for top-flight audiophile wireless headphones.
In terms of its visual conservative design and outstanding build quality, the HP70s very much come in line with their wired predecessors: the HP50s. Everything from the materials used to the outstanding comfort that they offer, the HP70s really hit all the right notes in terms of what we have come to expect from NAD. They are incredibly comfortable and disappeared on my head after only 5 – 10 minutes. Included is a thick (but soft) leatherette travel case and with the ear-cups folded down, can very easily slide into your carry-on. The complete specifications for these headphones are:
| | |
| --- | --- |
| Frequency responseWithin ± 1.5dB | LF Cutoff -10dB: 10Hz – 20, 000HzLF Cutoff -3dB: 15Hz – 20, 000Hz |
| Total Harmonic Distortion (THD) | Active Noise Cancelling ON: 0.5%Active Noise Cancelling Off: 0.25% |
| Power Handling Max. | 30 mW |
| Nominal Impedance | 32 Ohm |
| Transducer | Closed 40mm Dynamic Drivers |
| Ear Coupling | Circumaural |
| Ear Pads and Travel Case | Leatherette |
| Cables | Ribbon Cable 1.5mUSB Cable 1.5m |
| Colour(s) | Black |
| Included Accessories | Travel ClipRibbon CableMicro USB Cable¼" Stereo AdapterAirplane Adapter |
| Technology | Active Noise CancellingQualcomm aptXTMBluetoothRoomfeel |
The HP70s allow you to select whether you want the active noise cancelling (ANC) engaged or not. When turned on, I found the ANC quite good and improved quite a bit over the PSB M4U 2 headphones released a few years back. While the Bose QC35II and Sony WH-1000X MK3 offer the best noise cancelling I've heard, the NAD HP70 certainly has closed this gap by a good margin and offers better performance in this regard than pretty much every other ANC headphone on the market. I found comfort and fit to also be quite good. I do wish however that the headband did extend down a bit further as I have it set to the largest setting and it barely just made it for a good fit. Beyond that, I had absolutely no issues with comfort or fit with HP70s for extended long listening sessions.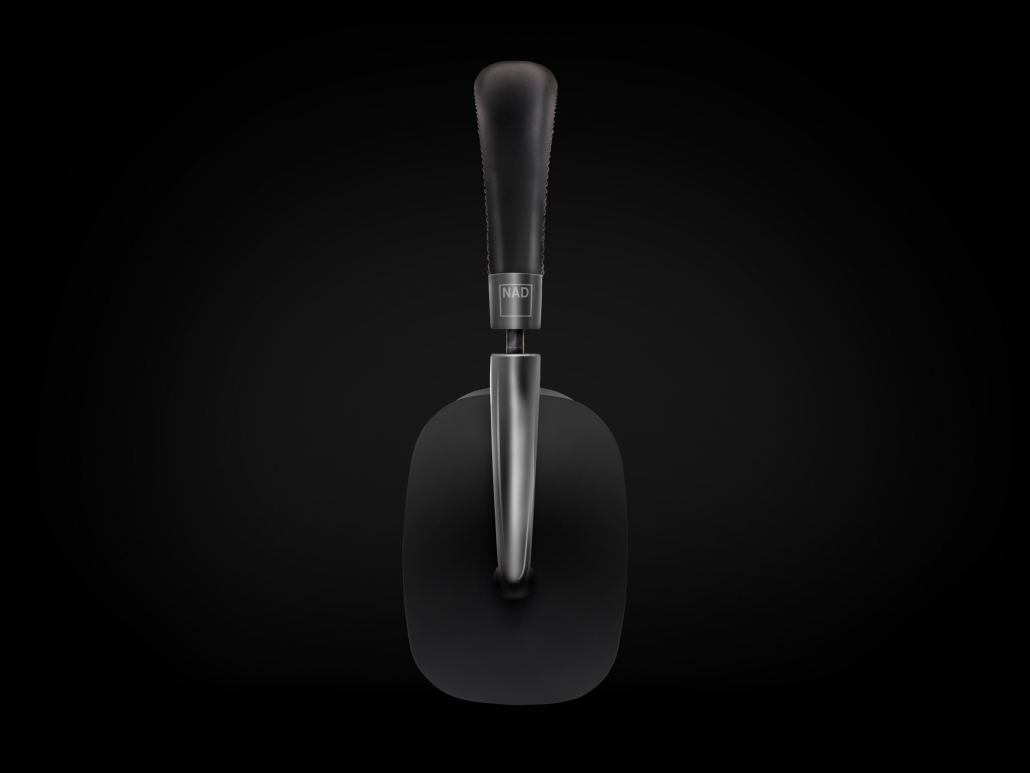 After approximately 75-100 hours of "burn-in" time, I decided it was time to put these new headphones through their paces. First up, was the venerable classic by John Coltrane: "A Love Supreme". Released in 1965, this jazz standard has been one of my favourites of the genre for several decades. I was first really turned on to Coltrane when I fell in love with Miles Davis' "Kind of Blue" as a teenager. I consider this album the Sgt. Pepper's of jazz recordings and I was immediately impressed with not just my idol (Miles Davis), but darn, that saxophone player was really, really good. After some research, I found out that the amazing saxophone player was none other than the legendary Coltrane. Right from the outset, the superb tonality and richness of the HP70s had me smiling from ear to ear. Coltrane's saxophone never sounded better while I was on a walk on a Sunday afternoon in my neighbourhood. The noise cancelling really helped here as it was able to block much of the outside background noise and allowed the details of this epic recording shine through. The mid-range was spectacular and was right up front and transparent and in perfect proportion to the bass and treble regions. The "Room FeelTM" signature accounts for the added gain introduced into a speaker setup to the bass region by the room effects and simulates a closer "speaker-like" presentation. The HP70's bass quality, impact, and detail is outstanding and definitely the best I've heard from a wireless pair of headphones. The layering and texturing of the bass played by Paul Chambers sounded like I was in the recording studio and I could hear the smallest nuances of his fingerpicking and the reverberations of the lowest octaves in his instrument; this was simply outstanding quality that I thought was never possible from a pair of Bluetooth headphones with active noise cancelling turned on. Treble response was equally impressive with outstanding extension and detail without coming off as strident or glaring. Miles' highest notes were incredibly transparent and never did I flinch when he hit the high notes. If you're a jazz fan, you need to give these headphones a thorough listen; you will be impressed!
I've been a fan of Alice Cooper ever since I can remember and "Welcome to my Nightmare" has been one of my favourite rock albums of all time. A concept album that tells the story of a serial killer named Steven really has some great songs that shouldn't be missed. From the title track "Welcome to my Nightmare" and throughout the album, the HP70s really hit all the right notes. I find the tonality of these headphones to be spot on and barely changed when noise cancelling is engaged or turned off. Detail retrieval was slightly better to my ears with the ANC circuitry turned off, but not by a large amount by any means. In fact, in a louder environment, I could hear more within a recording with the noise cancelling turned on as it would better filter out the background and allow more of the music to come through. Alice's vocals were simply outstanding with this setup and when Vincent Price's performance kicked in with "Black Widow", I was left with goosebumps when this horror film master chimed in. Sound staging was equally impressive and offered a market segment leading performance for wireless ANC headphones. Open, expansive and realistic are the three best words I would use to describe the mental image that these headphones can portray. When you couple this soundscape with the spot-on tonality of these headphones, you really end up with something very special! I haven't ever experienced such impressive audiophile-level sound quality from any pair of active-noise-cancelling Bluetooth headphones! Throw in the energetic and still detailed bass quality and this recording came alive and transported me back to junior high school to the time I heard it for the first time.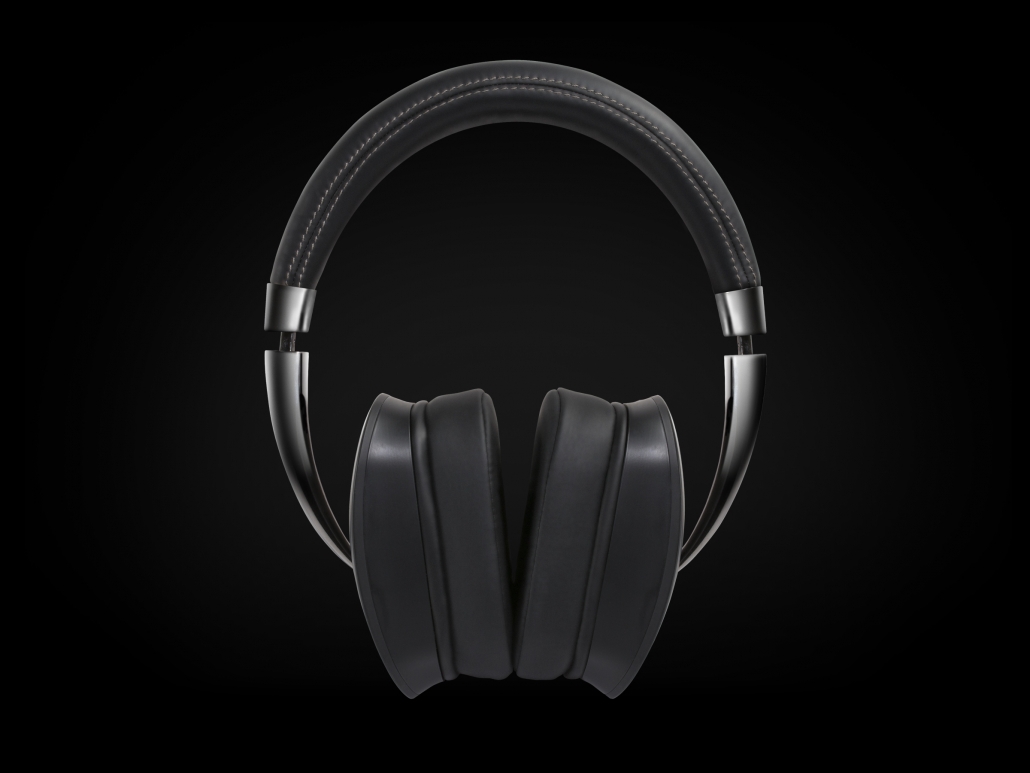 I thoroughly enjoyed my time with the HP70 headphones by NAD. These are simply the best active noise cancelling headphones I've heard in terms of tonality, transparency, and clarity. They offer an experience that any audiophile would appreciate. The noise cancelling, while not to the level of the Sony WH1000X Mk3 or Bose QC35II, is quite good and does a great job on blocking outside noise and at the same time doesn't interfere with the overall sound quality. Other competitor's noise cancelling, unfortunately, has a deleterious effect on the overall transparency and I'm very impressed with the HP70s ability to avoid this pitfall. Build quality and comfort were also fantastic and I could use them for several hours without any hint of discomfort. The designers at NAD put great care into the HP70 Bluetooth headphones and the results really shine through after just the first listening experience. If you want a pair of noise cancelling, wireless headphones, but also yearn for a truly audiophile level experience, I strongly suggest you give the NAD HP70s an audition!