I discovered the magical world of high fidelity around five years ago. What originally was a Google search for a good sounding pair of earbuds ended up becoming a lifelong hobby and something I know I will enjoy and pursue for the rest of my life. I ended up buying a plethora of headphones, amplifiers, and of course, tubes. My taste for music also widened as I discovered artists and genres I never would have otherwise known existed. As my equipment improved, I also found more depth in all my recordings. I could hear instruments I never could hear before and all the extra layers and dimensions hidden in each track made me rediscover my entire library. As awesome as my musical journey was, however, there was also one big drawback: I could never enjoy music in the same way when it was played through a low quality system. Music playing on the radio or through normal speakers now sounded horrible to me as I was able to immediately notice all the flaws in the sound. Also, I was still primarily a headphone listener and could not find a way to get into speakers.
Practicality and portability set aside, headphones have many advantages over speakers. They are generally much cheaper and are able to deliver transparency, detail, and depth at a much more affordable price than an equivalently priced speaker. Also, I love the fact that I can own several headphones, each with a different sound signature, each one a unique window into the music itself. The possibilities are endless. You simply cannot do that with speakers, unless you are willing to spend a small fortune and have a castle to set them up. Despite all this, speakers still interest me since they allow me to listen to music without anything on my ears. They also provide a more realistic soundstage, bass you can actually feel, and when appropriate, they allow others to enjoy my music at the same time.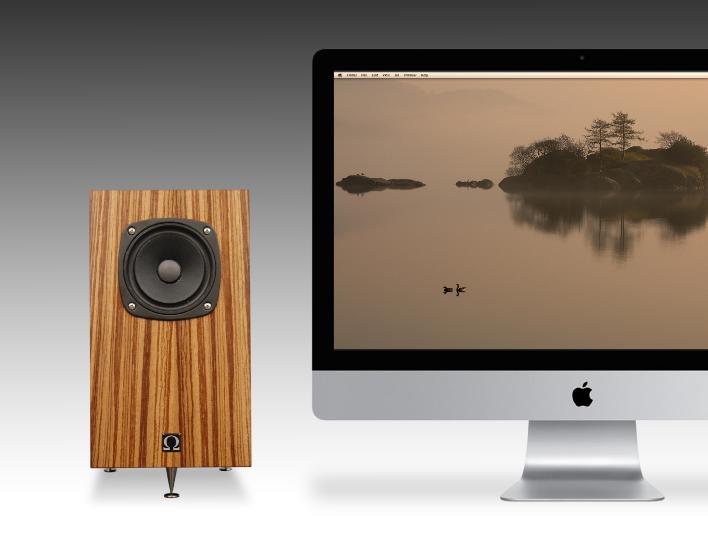 Most of my listening is done at my computer since that is where all my music is stored and where I spend most of my listening time. Thus, I needed to find desktop speakers that offer uncompromised sound quality and that will not cost me thousands. My current desktop system, the Klipsch ProMedia 2.1, has served me well over the years but has never really delivered the goods. For less than $150, it offers bass, warmth, and sound quality that puts many similarly priced desktop systems and even some home theaters to shame. However, they still lack the openness, detail, and definition that I seek. After increasing my budget, I looked into several monitors and multi-channel desktop systems priced under $1000, but all of them fell short of my expectations and disappointed me in one way or another.
I had completely given up on finding a nice set of speakers until just a few months ago when Frank Iacone introduced me to a small speaker company called Omega Speaker Systems. Frank recommended I try the "Super 3" Desktop Speakers. I have had them for over a month now and I am still floored by how amazing they sound.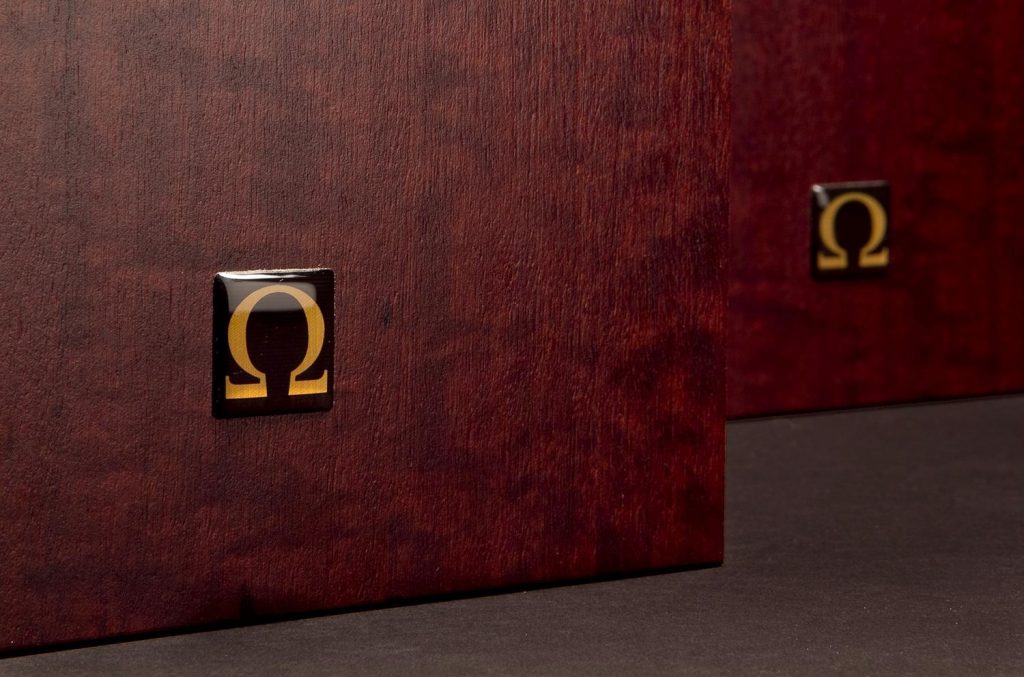 Omega Speaker Systems is a small speaker company based in Norwalk, Connecticut that specializes in single driver designs. Louis Chochos, the company's founder, has over 34 years of experience in designing and building speakers. Chochos believes that through building each speaker by hand and using only high quality materials and custom designed parts, he can create a speaker that outperforms most mainstream offerings while remaining competitively priced. The Super 3 Desktop is Omega's entry-level speaker, made specifically for desktops.
Like other Omega products, the Super 3 keeps things simple by using a single driver, their own proprietary RS5 driver. There are no crossovers, filters, or other components in the speaker (this ensures a clean signal and sound that is coherent and pure). The RS5 driver measures 4.5″ in diameter, has a frequency response of 65-20kHz, and thanks to its high sensitivity of 94.5 dB, it can be driven by just 2 watts of power.
The proprietary cabinet uses multiple layers of softwood MDF and a thick layer of beautiful Zebrawood veneer to eliminate cabinet resonance. The inside is further damped using heavy duty rebond foam and ladder bracing. The bottom of the cabinet features a bass port as well as vibration absorbing spikes with coasters to protect your desk from scratches. Though the speaker grills are magnetized, the feet coasters aren't, which can make placement a little challenging at first. Overall, the speakers feature high quality construction and design that many competitors at this price point lack (consumer speakers are mostly made of glossy plastic, glue, and low-quality wood and vinyl laminates). Through design and engineering, the Super 3 Desktop speakers overcome many of the shortcomings of single driver loudspeakers and promise high performance in all aspects of sound including bass and treble extension.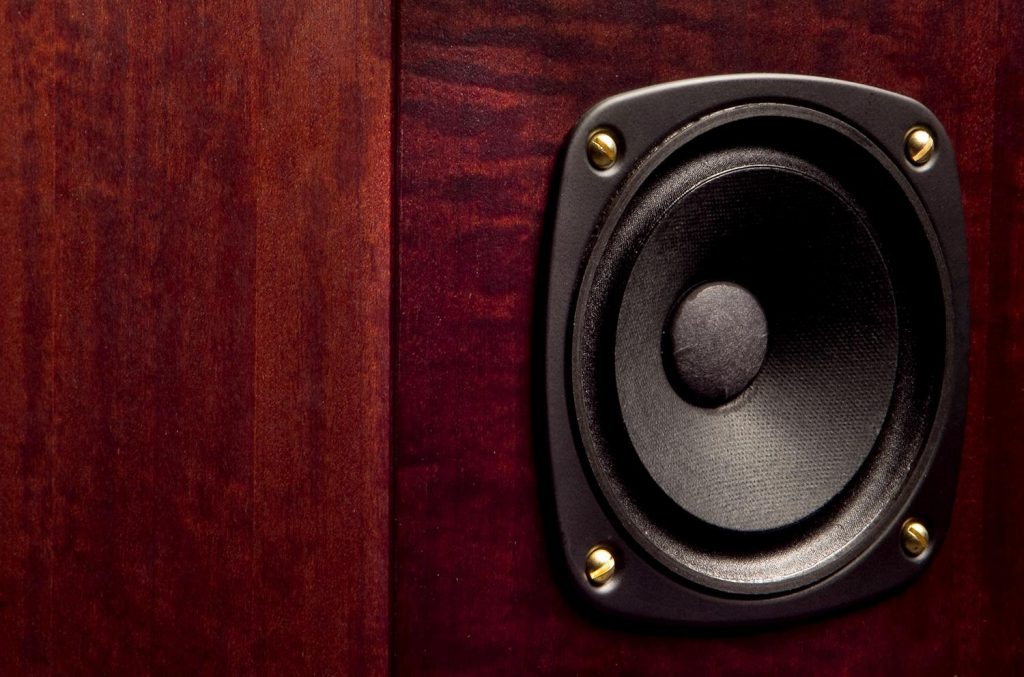 After unboxing the speakers and making room on my desk, I placed them on each side of my monitor, about six inches away, so that they are a little over two feet apart. The Super 3 Desktops were driven by a Woo Audio 5 (WA5) tube amplifier, which can output up to 10W of power into 8 ohms. The WA5 was using EML 300B power tubes, Tung Sol 6F8G drivers, and a pair of Mullard CV593 rectifiers. I also briefly used a vintage Forte 1A Class A solid-state amplifier (50WPC of Class A power). I used Audioquest Type 4 speaker cables, King Cobra RCA interconnects, as well as Audioquest Power and USB Cables. My source was lossless music files from my computer fed to my Mytek Stereo192 DSD DAC. Music choices varied and included just about everything.
My listening began with Submotion Orchestra's "Thinking" from their album, Fragments. The instruments in the beginning could be heard with stunning clarity and openness. Horns, drums, and cymbals floated in the giant three-dimensional soundscape that was laid out in front of me. And the vocals were natural and lifelike. The deep dubstep-inspired bassline could be heard quite well considering the size of the speakers and the lack of the subwoofer. The trumpet solo at the end of the song was equally impressive. I could immediately tell that these weren't ordinary speakers, they were giving me music orgasms that I didn't think I could experience with speakers of this price. The 300B amplifier added a beautiful dose of tube euphony to the music and I felt that it all came together quite well. Listening to "Snow" and "Eyeline" off the same album yielded similar results; hauntingly beautiful vocals and bass that is tight and well defined.
The Super 3 Desktop's high efficiency also meant I had no trouble getting them to loud listening levels with the WA5. It was easy to fill my small room with sound and I did not have to go past 12 o'clock on the volume knob, which shows just how efficient single drivers can be. After listening to this album on the WA5, I switched over to the Forte 1A and listened to some of the tracks again. There was little improvement over the WA5 and the extra volume range wasn't really needed. I felt that the warmth and tone of the 300B tubes from the WA5 had more synergy with the Omegas and decided that it will be my primary amplifier for this review.
As my listening continued, my love for these speakers just grew and grew; I could not believe how good they sounded. There's no way a single driver and such small speakers could provide such a massive soundstage and such clarity! Infected Mushroom's B.P. Empire and Converting Vegetarians were two of my favorite albums to listen to with the Super 3 speakers. I could hear every little micro-detail in "Dancing with Kadafi" and heavier trance tracks like "Never Ever Land" had just the right amount of bass. The bass was punchy, clean, and just right for electronic music like this. The amazing imaging abilities of the Omegas and the airy treble added so much realism and life to the music that listening became a full on psychedelic experience, just like it should be.
Ingrid Michaelson, Holly Brook, and Norah Jones all sounded better than ever. Voices were always soft, and had a natural, lifelike resonance. What impressed me the most however, was the transparency to the sound, as I never thought such clarity was possible with speakers of this price point. I ended up listening to plenty of soft jazz, acoustic, and folk with the Omega speakers and I felt that these speakers are well suited for these types of music.
The Super 3 speakers had enough bass for the dubstep in Lindsey Stirling's Shatter Me along with a liveliness for her violin. However, I felt like I could still use a little more bass and I noticed that the treble can become a little hot at times. I could hear the deep bass Mr. Probz's The Treatment, but I could not feel it. The bass was always focused and clean and impressive for speakers of this size, but I still felt like I could use a subwoofer.
Electronic tracks with faster bass like Eric Prydz's "Liberate" or Audien's "Circles" were much more enjoyable on the Super 3 Desktops. The bass quantity was just enough and the airy treble made electronic music very enjoyable. The speakers never felt slow and always kept up with the music. The Super 3 speakers excelled at vocal trance and house.
Finally, my listening ended with rock and metal. Metallica's Reload, Linkin Park's Meteora, and Evanescence's The Open Door were excellent with plenty of dynamics and midrange energy. The Super 3 Desktops revealed every little detail and the fast transients of the RS5 driver ensured that the sound never became muddied or grainy. More poorly recorded albums like Soil's Scars and Blink-182's Enema of the State showed the more revealing and unforgiving nature of the Super 3 speakers. However, it was not unlistenable or fatiguing and treble was only an issue at louder volumes.
Overall, if I could describe the Super 3 Desktop's sound signature in one word, I would say that they sound lucid. The sound is vivid, transparent, open, coherent, and well balanced. The treble is extended and helps bring out details quite well without being overdone. The midrange is equally impressive and was never shout-y or recessed. The bass is well defined and goes deeper than expected. For most recordings, the bass had enough oomph, but sometimes I felt like it wasn't enough. For Part 2 of this review, I plan on adding an Omega subwoofer to complete the system.
Omega Speaker Systems has chosen quality over quantity and created a single driver speaker that blows away its mainstream competitors. I love the Super 3 Desktops, they far exceed my expectations and have convinced me that it is possible to have high end speakers without spending thousands. The Super 3 Desktops are a phenomenal value and a steal at $595 a pair (Level One version with a laminate finish). Cherry or Walnut veneer pairs are available for $795. Zebrawood veneer and other exotic finishes are $895 a pair. Even at this price, these speakers definitely give you your money's worth and more.