When I was asked to review the new OnePlus Icons in-ear monitors, I actually had to look them up on Google to see what they were. While I've heard of many different IEM manufacturers, OnePlus was certainly a new one for me. I realized that they were a mobile phone manufacturer, but I didn't know that they were making a foray into audio. Then I saw the $49 price tag and my expectations were almost set immediately. Once they arrived and I opened the box, those preset expectations were literally blown away! More on that later…
OnePlus is a relatively new company founded in late 2013 as a cell phone manufacturer. They are headquartered in Shenzhen, Guangdong, China. As soon as the Icons arrived I was a bit surprised on the packaging and presentation of the product. I was expecting something far more pedestrian and basic considering the inexpensive price point. My only real gripe was the rather basic storage pouch that was included. But heck, for $49, I was willing to look the other way. These IEMs were a bit on the larger side of things, so I needed to switch from the pre-installed medium ear tips to the small sized ones and the fit then was quite good.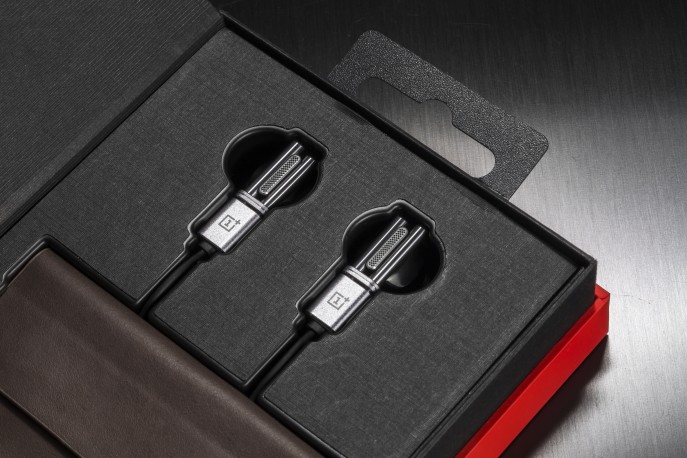 The OnePlus Icons utilize three distinct chambers to optimize the lower frequencies. This distinctive design, along with two hollow columns (inspired by the design of an organ piano) allows for a very rich resonance of bass to come through with minimal distortion. And these IEMs do pack a punch down low. They offer a very musical and rich bass while never coming off as slow or plodding. I had to keep reminding myself that these IEMs only cost 50 bucks! Incorporated into this housing, OnePlus managed to stuff an 11mm driver in each earphone! This is the largest sized driver that I know of in an IEM and it certainly impressed with an incredibly punchy and musical performance. As if that wasn't enough for a sub-$50 product, OnePlus included a 3-button in-line remote. While I'm an iPhone user, I couldn't use the volume up or down controls, it was still nice having the on-off button functionality. Once I switched to the small silicon eartips and popped them in, the noise isolation was very good overall. While not leading class as say with the Shure IEMs, it certainly bested many IEMs costing 2-3X more!
The full specifications offered by OnePlus for the Icons are listed here:
Specifications
Type
In-Ear
Driver Unit
11 mm, Dynamic
Cable Length
1.25m
SPL
110 dB/mW
Connector
3.5mm jack (straight)
Rated Power
5mW
Total Harmonic Distortion (THD)
<0.5% (1kHz, 1mW)
Impedance
32ohms
Weight
15g
In-Line Remote
Yes, (Android)
Colours
Gold & Graphite
Wire Core Material
Enamelled Copper Wire
Coil Material
Copper-clad aluminum
For the purposes of this review, I primarily used my iPhone as the main source/amplifier of the Icons. This music included both Apple Lossless saved music and Tidal Lossless streamed via WiFi. I also wanted to see how the OnePlus Icons scaled with better upstream gear and I did throw several tracks at them with my Chord Electronics Mojo (DAC/Headphone amplifier).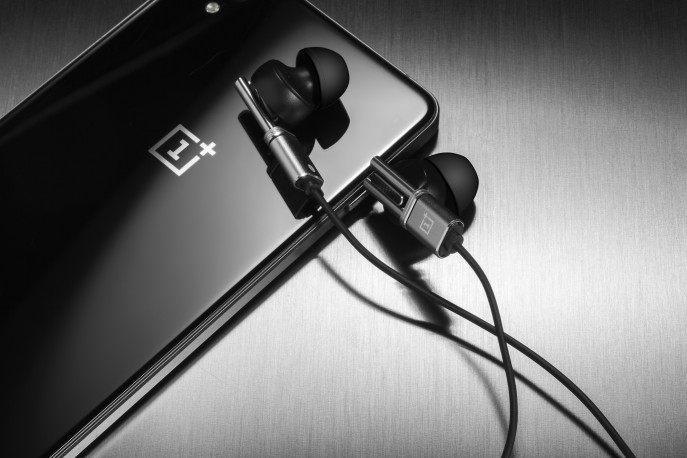 First up was Kat Edmonson's "The Big Picture" via Tidal Hifi streaming to my iPhone 6 and boy was I impressed! I couldn't believe that a $50 setup could sound this darn good. I would classify the sound as closer to a fun "U" shaped presentation where both the bass and treble are tuned up a bit to make the sound "pop" out a bit more, but not where you find the vocals overly pushed back to a point where the recording suffers from a lack of naturalness. I would liken the signature like the very well regarded full sized Fostex TH-900 headphones in that regard, but unlike the $1500 TH-900s, these will run you no more than a nice lunch with your spouse. I'm not saying that the Icons are better than the TH-900s, don't get me wrong, but the value proposition is stupendously good and trust me when I say you are VERY far from the law of diminished returns with these IEMs.
The bass hits hard and goes deep. Is it as controlled as the $549 Klipsch X20i or $2599 JH Audio Laylas? No, but for your fifty bucks, you are getting a product that will still keep your head bobbing and toes tapping. This bass does sound a little overinflated compared to dead neutral, but not overly so and it doesn't bleed into the mid frequencies so as to take away your focus on where the "meat" of the recording lies. As I alluded to earlier, the mid frequencies are a bit withdrawn in relation to the bass and treble, but the key words in that statement were "in relation to". That said; Kat's vocals were beautiful and seductive and very enjoyable. I find her vocal stylings very unique and if you're a fan of her music, you'll know exactly what I mean.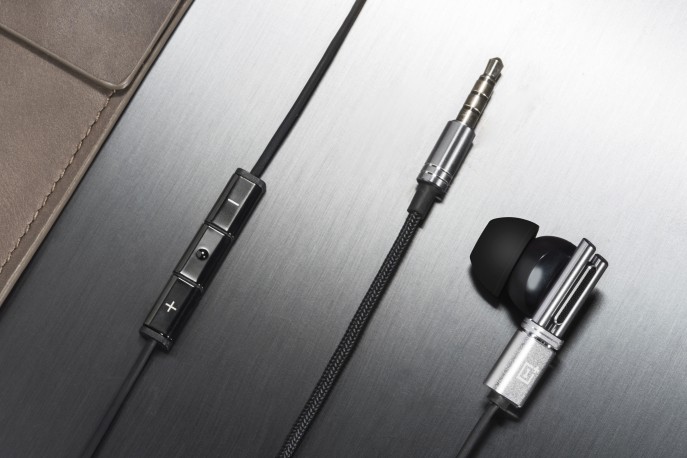 The OnePlus Icon's where able to very realistically capture her unique sound and in no way did I feel that it sounded "off" or "unreal" even though I mostly use my full sized headphones for this recording (from my Sennheiser HD800S to Stax SR-009 headphones). The treble was very good and very nicely extended. One area that many IEMs tend to fail at is treble extension. This affects not just affordably priced IEMs, but even those in the $500+ price range. Thankfully the Icons do not suffer this fate; however I do detect some glare and resonances in the 6-8kHz range that can, with the wrong recording, come off as a bit strident and fatiguing. But then again, a with a little bit of equalization added, this can be rectified quite easily. Now I wouldn't classify the Icons as "bright" in-ear monitors as their bass certainly brings the goods so to speak, but the treble is one area that may affect some. But the detail retrieval is outstandingly good. It was able to pull out some of the smallest nuances of the recording in a way that I never thought possible with such affordable earphones!
Next up I selected "Stunt" by Barenaked Ladies through my Astell & Kern AK240SS DAP. This is a local band from Toronto that has made it big around the world. I've actually been able to meet the lead singer Ed Robertson as he and I are in the same Pinball league. Very nice guy who is not only very talented musically speaking, but is also a "Pinball Wizard" as well. Stunt is likely my favourite BNL album and I thought it would be a very complimentary recording for the OnePlus Icons. Boy was I right! The energy of the recording was captured almost perfectly! The fun sound character of the Icons is a perfect match for up tempo pop/rock music and really had me completely forget that I was enjoying this incredible experience with just an entry level priced pair of $50 IEMs. Drum beats were quick with a nice leading edge that gave them a sharp attack and the detail retrieval still held on to the decay of those drum attacks so as to not gloss over them as many inexpensive earphones do. The vocals were quite strong, though a bit pulled back in the presentation when compared to both the bass and treble, but still offered an enjoyable experience. The treble again was slightly north of what I would consider "natural", but this served to heighten the experience with very lively cymbal smashes. The Icons also sounded a bit more detailed and textured when being played with my considerably much more expensive digital-to-analog player. I was happy to see that they were responsive to a significant improvement in my upstream source and amplification. Though it certainly wasn't as night and day as saw with the much more expensive Klipsch X20i IEMs, the OnePlus Icons did respond quite positively to the Astell & Kern player.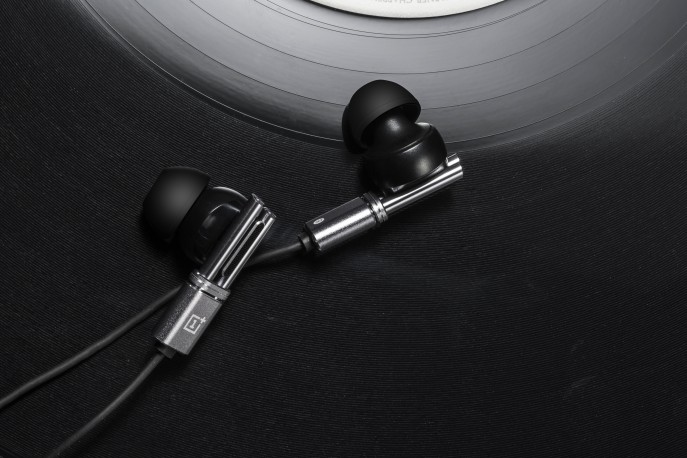 As well, the isolation provided by the Icons is quite good. Not leading edge isolation for my ears, but still middle of the pack. The thing is that "middle of the pack" listing is exclusively made up of IEMs that cost more than $150. So again, the value proposition of the Icons continued to impress me to say the least! I also wanted to comment on the fit. These have to be one of the easiest sets of IEMs I've had that plugged into my ears. Many require quite a bit of fidgeting in order to get them to sit properly, but the Icons were literally just "plug and play". Not having to wrap around the back of my ears made the whole insertion process that much simpler, but the design of the IEMs still held the Icons firmly in my ears even when I moved around. Very well done OnePlus!
Overall I was thoroughly impressed with these inexpensive in-ear monitors. Their design, construction and ease of use were all big plusses for me. Throw in the outstandingly clear and fun sound presentation and couple it with a very low $49 price tag, the value that this product offers is simply off the charts! Yes they may not be the most "neutral" IEM out there, but they are sure fun to listen to and offer great detail retrieval and performance. So if you are in the market for a low priced, but highly performing in-ear monitor, I can't recommend the OnePlus Icons any higher that this! Heck, even if you're not in the market for another pair of IEMs, considering their price point, I'd still strongly recommend you check them out!