Headfi.org founder Jude Mansilla and his team, led by show producer Ethan Opolion keep innovating and growing CanJam Global. The show at the famous Marriott Marquis in Times Square broke all attendance records for CanJam Global. The crowd was the biggest I have witnessed at any CanJam and the highlight for me was moderating a panel on High Resolution recordings featuring Jude Mansilla, Mr Speakers founder Dan Clark and 3X Grammy winning producer Jerry Wonda.  NBA legend David Robinson was in attendance as well as a packed room of eager Headfi.org members who had fantastic questions on High Fidelity recording for the panel. The Marriott Marquis was loaded with 17000 square feet of space to accommodate the show.  The room was filled with over 50 companies with a variety of products in all price ranges from the affordable to ultra high end.  The goodies on display represented what is the best available in high end personal audio.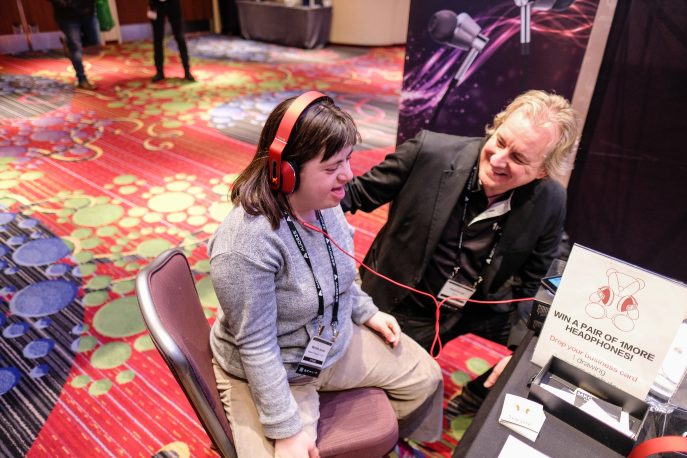 Michelle Iacone attending her first CanJam modeling the M802 Bluetooth headphone for 1More priced at $129.99 for a limited time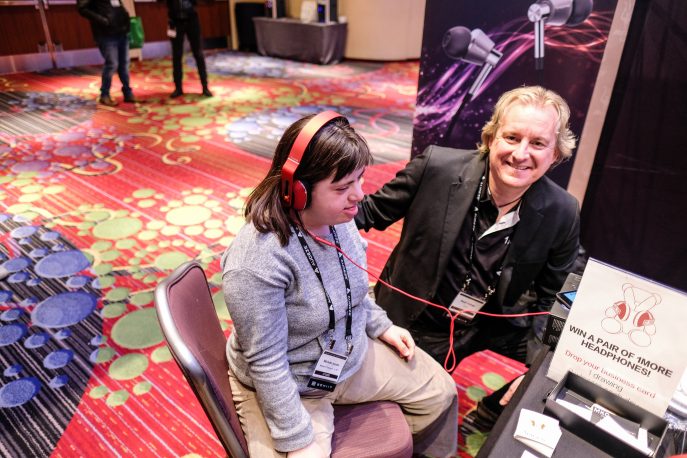 Michelle is a fan of this headphone whether it is wired or used wireless.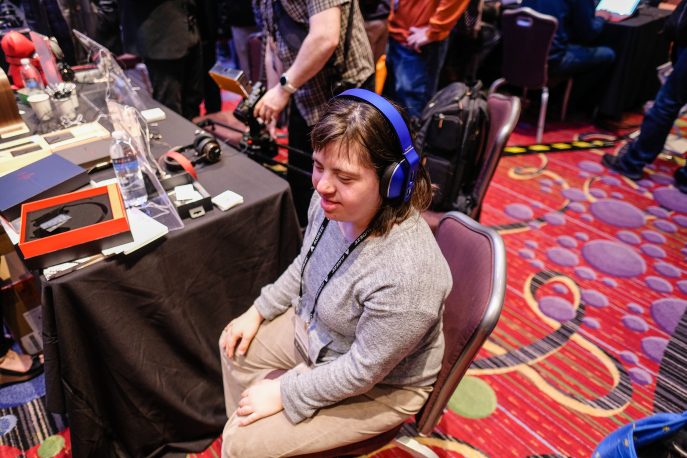 Michelle getting into the groove and enjoying the sound of the music. She loves the blue color and look for her impressions on Headphone.Guru  I will be reviewing this with the new and exciting quad driver in ear monitor  and Michelle will be assisting me with my review.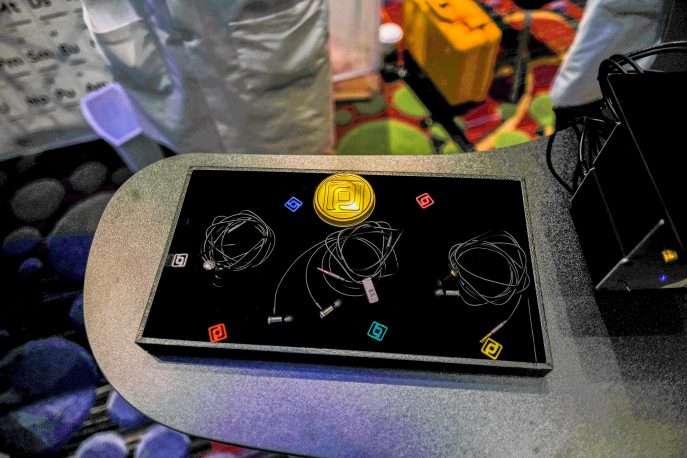 Dan Wiggins new IEM's were creating a storm .  periodic audio  will start to take pre-orders  February 15  http://www.periodicaudio.com/.  The MG magnesium, is ($99 per pair), titanium, ($199 per pair) and the Beryllium, ($299 per pair)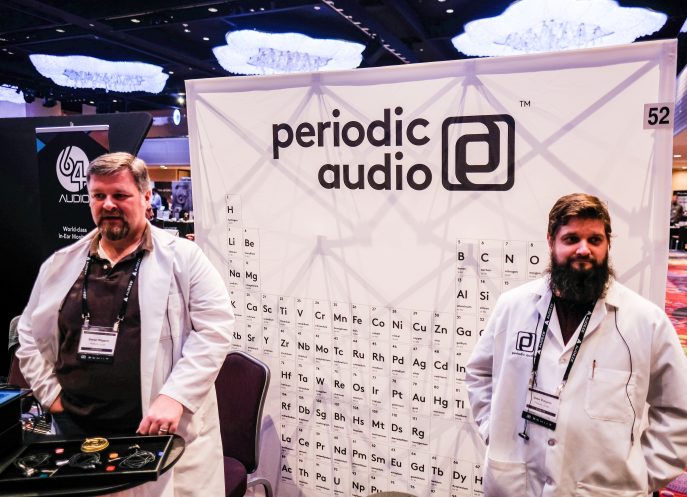 Dave told us these magnificent and affordable IEM's are game changers. Gary Barker will be doing a complete review on Headphone.Guru
Bruce Ball and his team were showing the QP1R $999 and the award winning  CMA 600I priced at $1299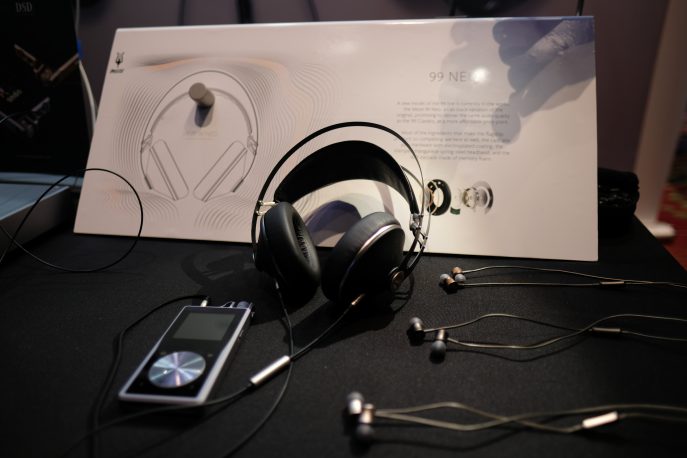 Meze was showing their new and affordable $229.00 contemporary design. The new headphone has the same driver as their award winning 99 Classic without the wood and designed for users who want less bling but the same quality sound.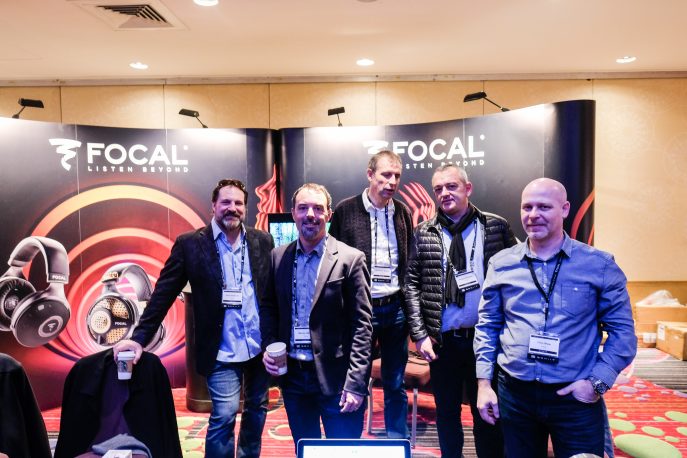 The Focal team was showing the $4000 Utopia and the $1000 Elear. Both of these remarkable headphones have taken the community by storm.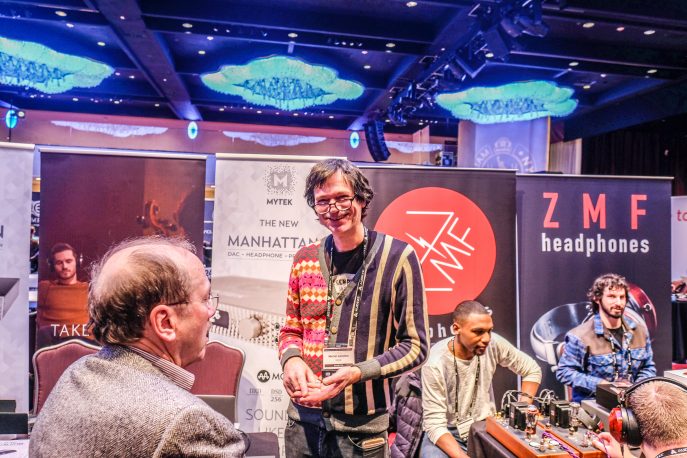 Mytek was showing  their new Manhattan MQA DAC priced at $5995 and built in Brooklyn NY. the MQA format is available for streaming as well on Tidal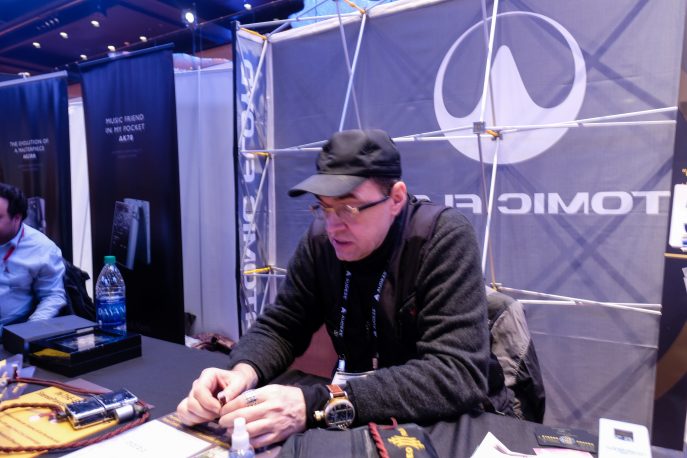 Misha Kucherenko was showcasing his unique reference in ear monitors. Stereo Pravda offer the best in sound for universal monitors. Pravda lineup includes the $2500 SB7 and the two other models are prices at $1000 for the SB5 and $1800 for the SB6. I will be reviewing the  SB7 for Guru.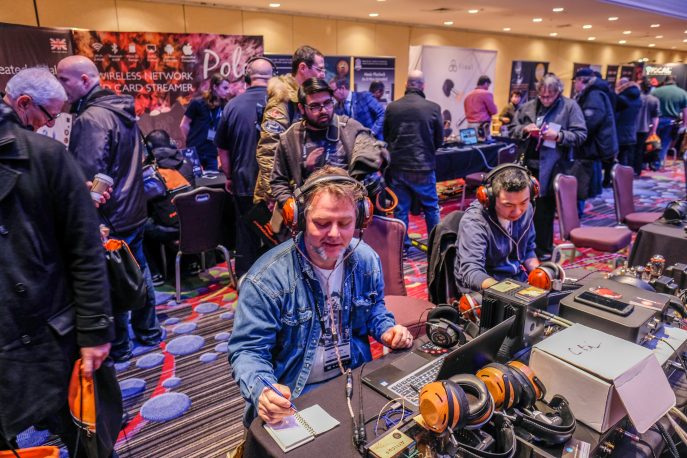 ZaK from ZMF Headphone  was showcasing his Fostex modified headphones starting $999  and finished with an attractive wood cups. The new designs are all designed by ZAK.