Lee Shelly hosts the Philadelphia Headfi.org members meet each year. The day is always done the Sunday before the Superbowl and is a great time to meet with members locally to enjoy a day of listening on the worlds best personal audio gear. The show attracts people who drive 2 hours or more to hang out and share a common interest. The Photo Loft is a cool venue as it is a working photography studio Lee owns for his work. He has built his business and is a shining star for product and lifestyle photography. Lee also contributes to various publications with reviews and show coverage. He has done CanJam coverage and 2 Channel personal audio events for Guru since we started. I attended but got a little under the weather after lunch with a stomach bug and left around 3PM.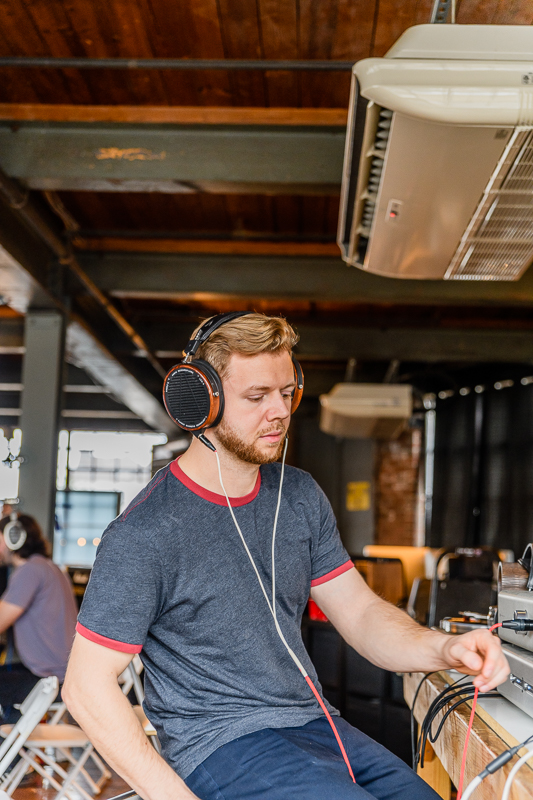 Justin Wilson CEO of Headamp listening to the LCD 3 headphone on the Schiit components.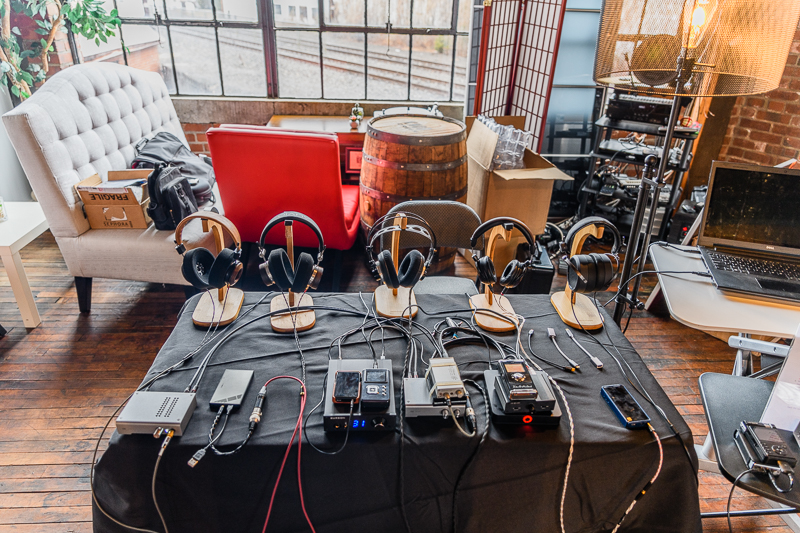 Neat table of various gear with various portable sources.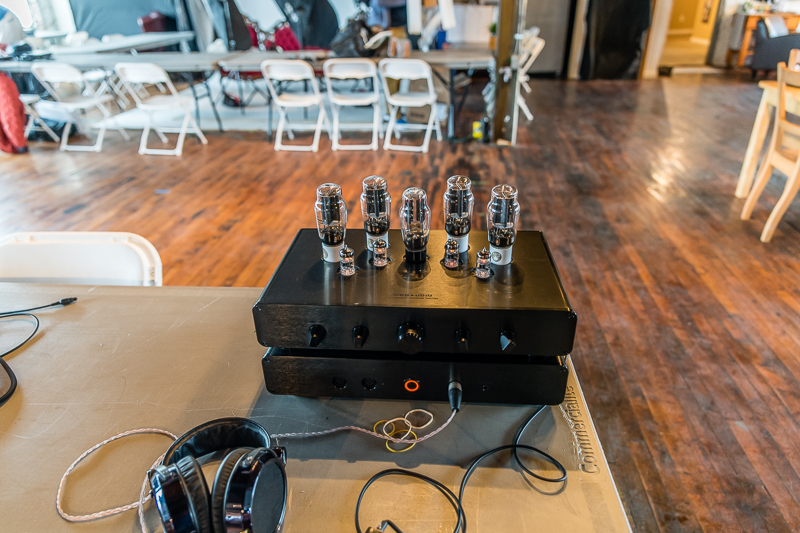 The mighty Woo WA 33 balanced amp paired with the Hifiman HE6. The amplifier is a new statement 2A3 balanced design priced at $8000 and the upgraded SE edition is $15 offering better parts and tubes.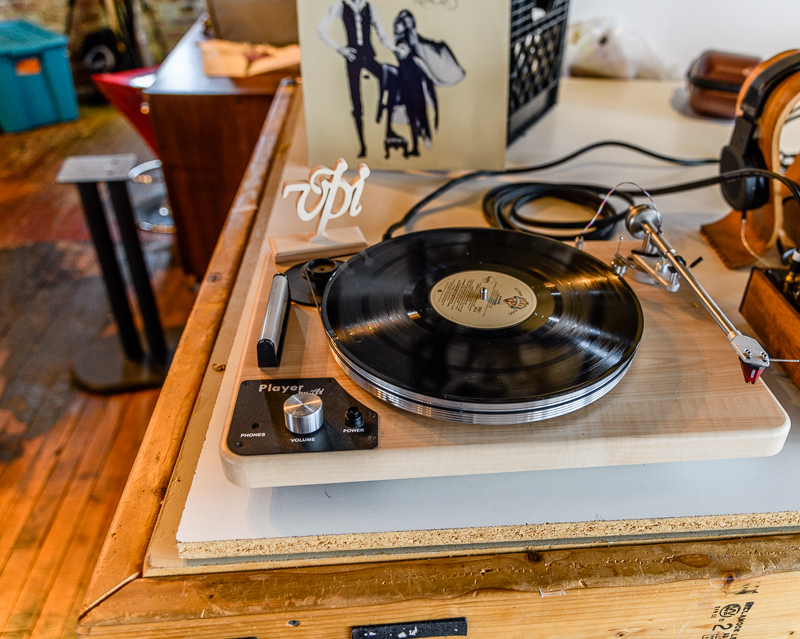 The exciting VPI Player turntable price at $1499 was being driven by the Amps and Sound Kenzie $1650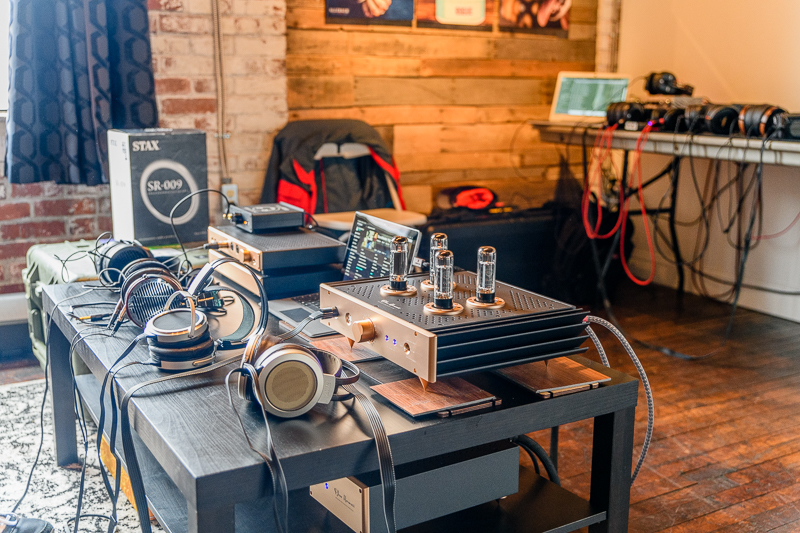 Headamp Blue Hawaii with the Stax 009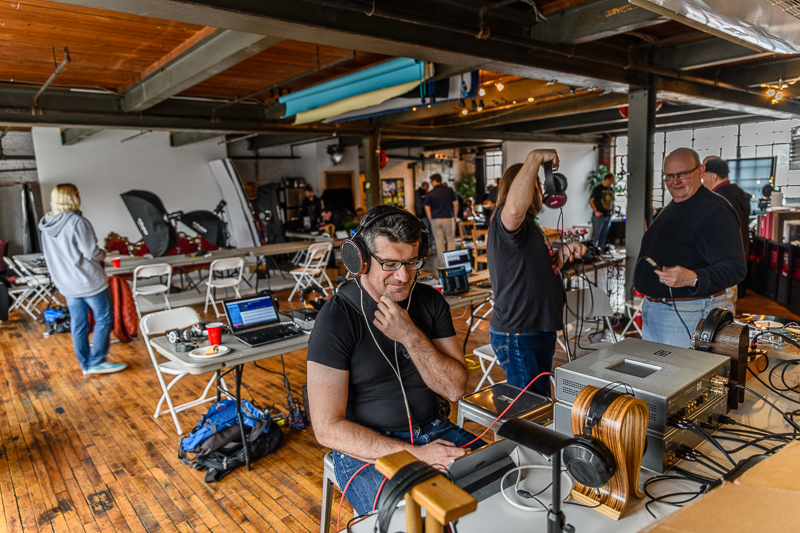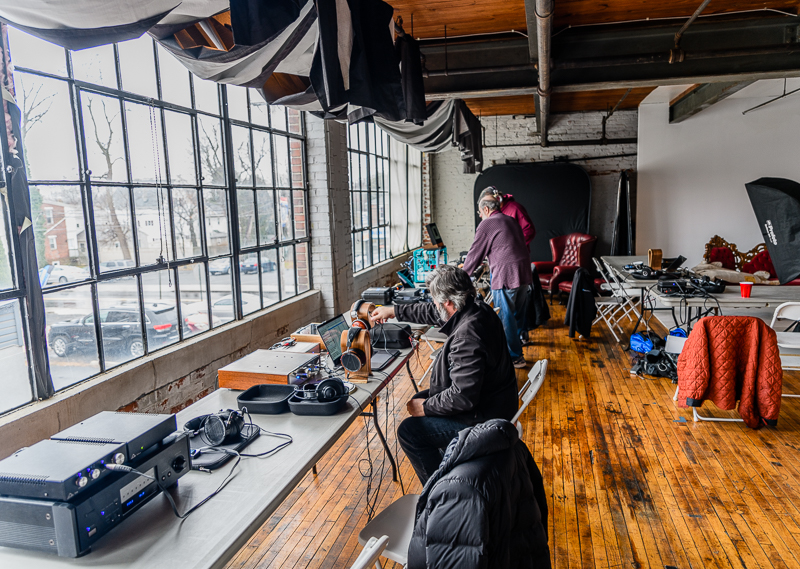 Couple of the stations in the huge PhotoLoft.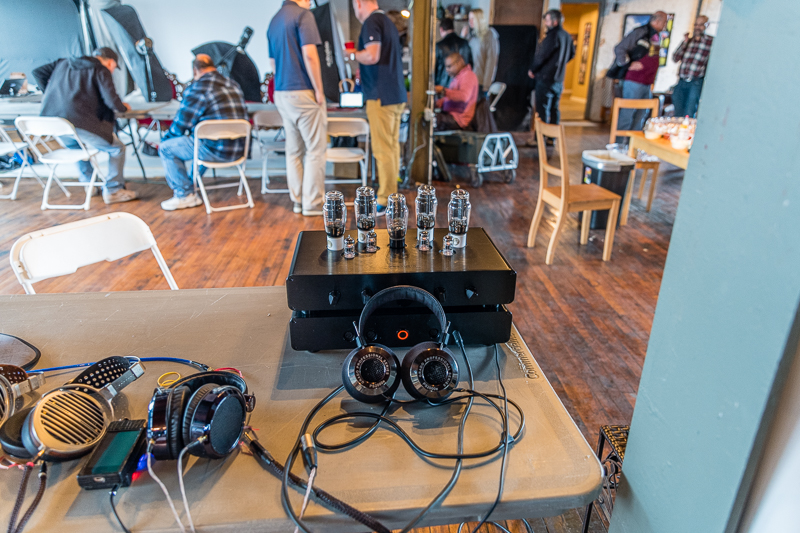 The $8000 WA33 with the Grado PS2000e, Higfiman HE6 and HE1000V2 using the AK120 as a source. The WA33 was in my studio for a review.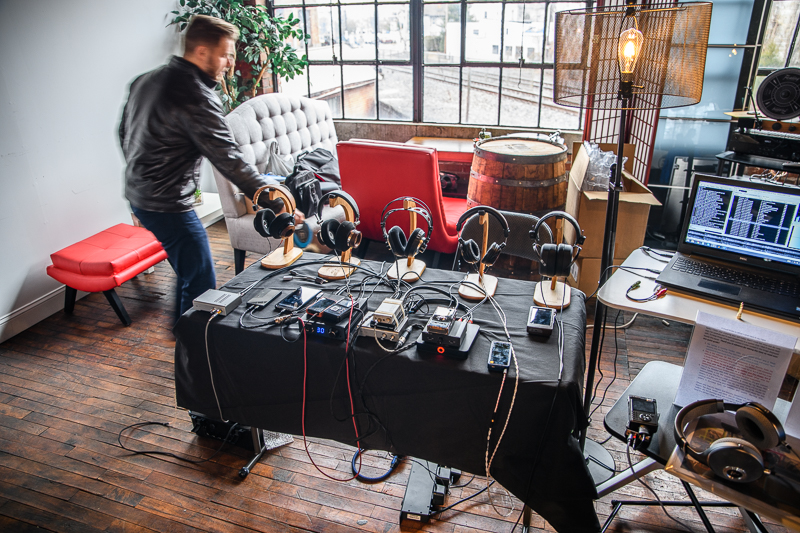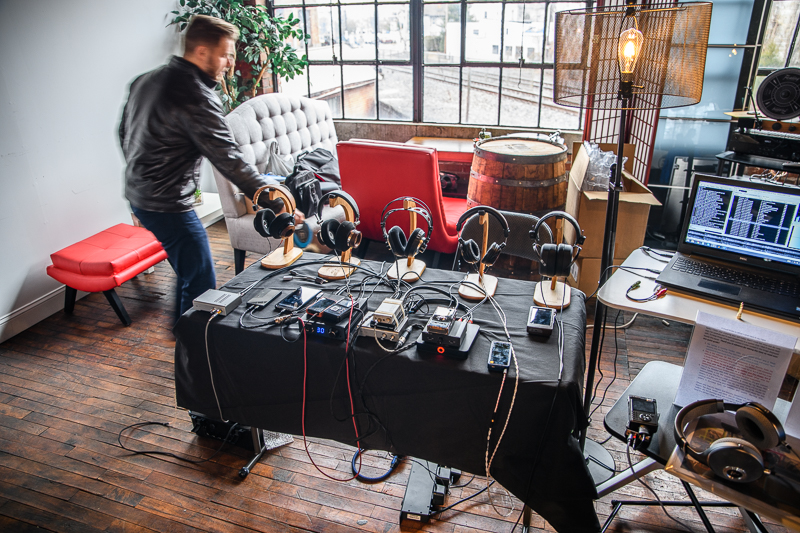 Amazing sound paired with the VPI Player turntable.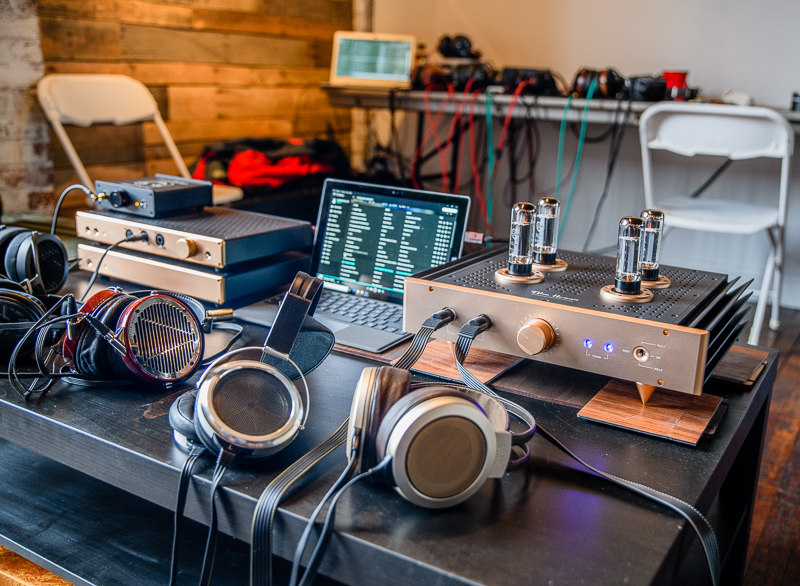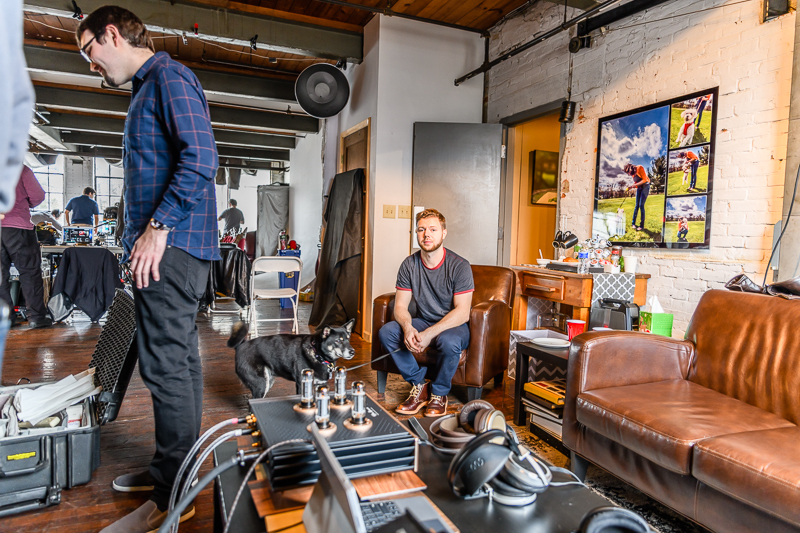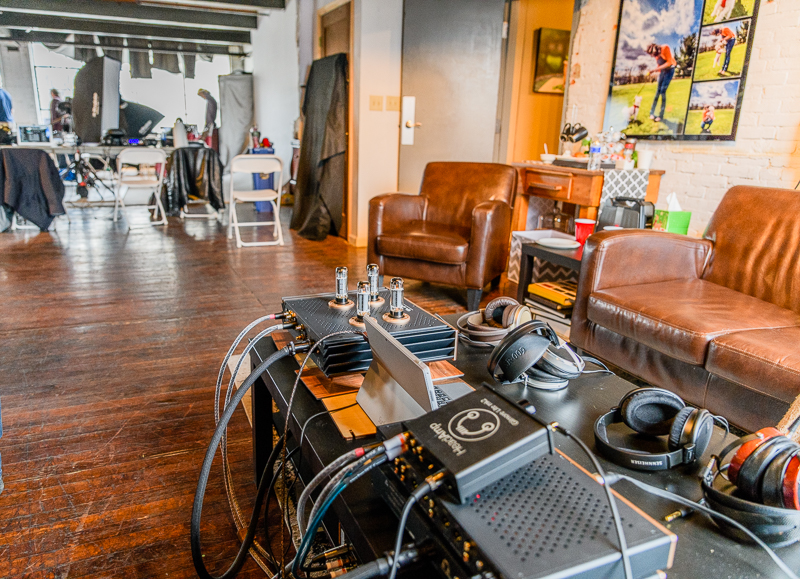 Headamp had this setup and this year Justin Wilson decided to be part of the show. Justin is a good friend and I have been listening to his gear for over 9 years. The company builds near perfect amplifiers and offers exceptional performance for the money. The event had about 35 attendees this year and once again was a success. Thanks to everyone who attended and for Lee Shelly and his hospitality. Looking forward already to next year's event. Next up for us is CanJam. Look for coverage starting next week.