The PSB Speaker company home is in Toronto, but life for any PSB speaker products begins in Ottawa at the National Research Council (NRC) facility. Paul Barton has been designing speakers there for the past 32 years. Recently I attended a meeting at the invitation of Paul Barton to participate in series of listening test at the anechoic chamber located in the NRC with 14 other writers and enthusiast. The facility was located in the Canada's Capitol of Ottawa. The city has a typical European charm with amazing architecture and is home to the Canadian Federal Government and 900,000 residents.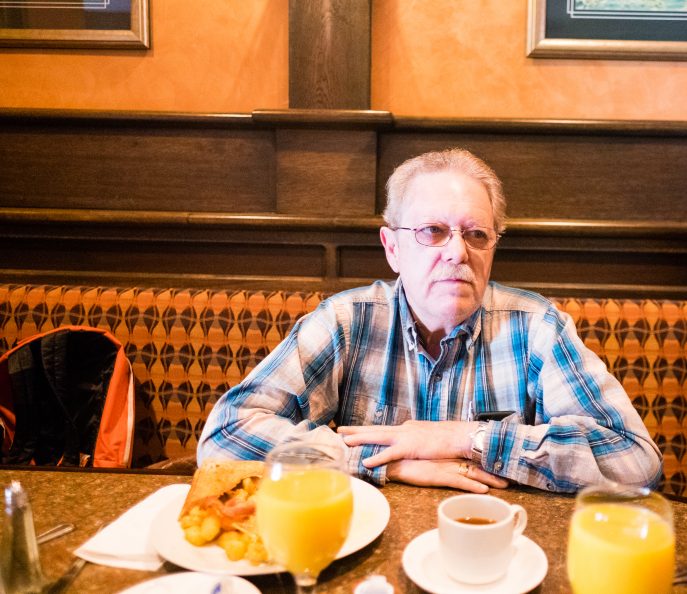 The morning started with Paul Barton explaining what to expect at the National Research Council with a morning breakfast. We knew at dinner the night before the test that Paul wanted us to do at the anechoic chamber. Owning both PSB Stratus Gold's and the Alpha monitors in the early nineties made me big fan of PSB and the legendary designer Paul Barton. My admiration was further enhanced at a visit to Toronto to last summer with Peter Pilais and a meeting with Paul at his office (headphone.guru/meeting-the-legend-paul-barton/). The meeting was an education on why measurements are important in designing speakers. The visit also gave me insight into the man and the work he has accomplished in the 32 years off designing at the NRC.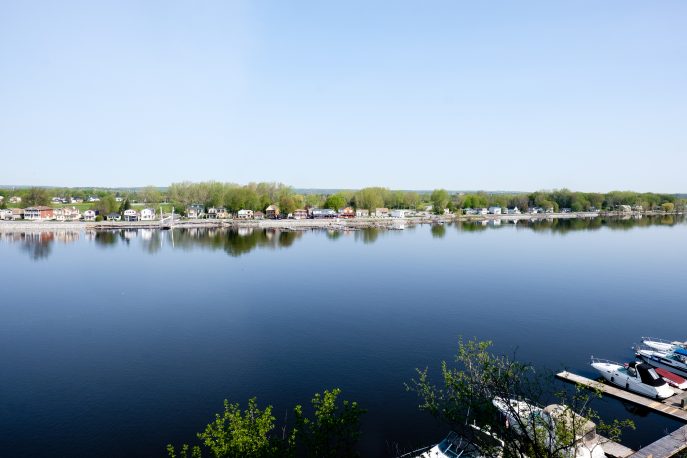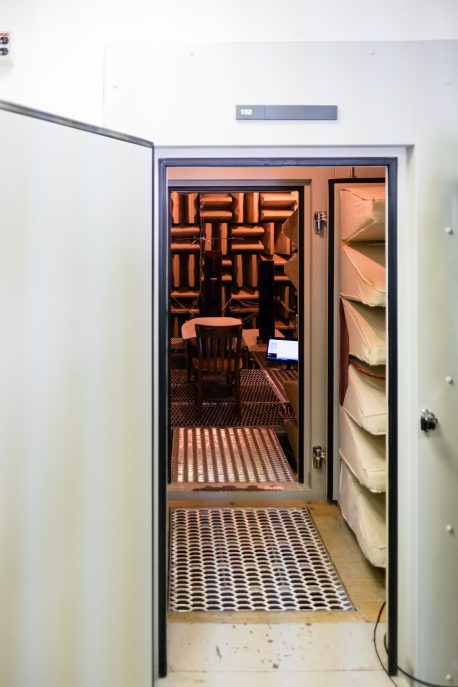 Anechoic Chamber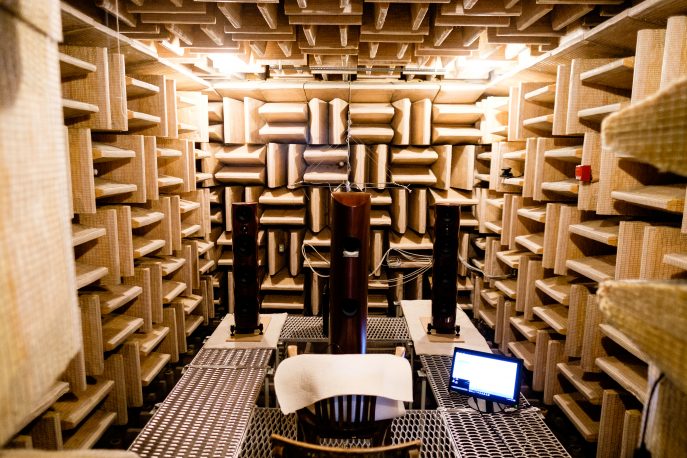 PSB T3 Towers speakers in the chamber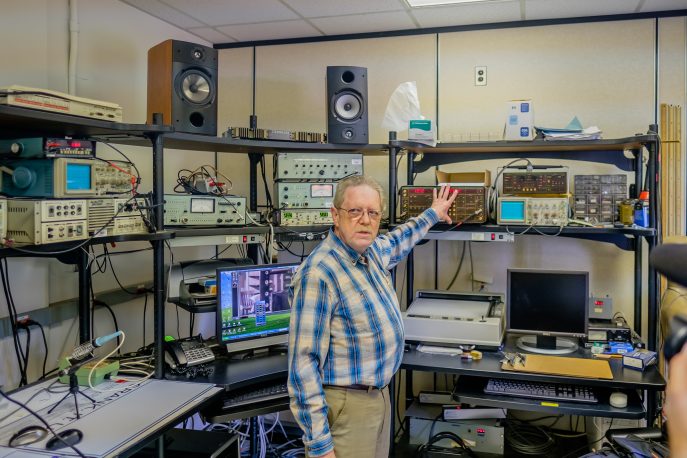 Paul explaining the measurement tools he utilizes when designing speakers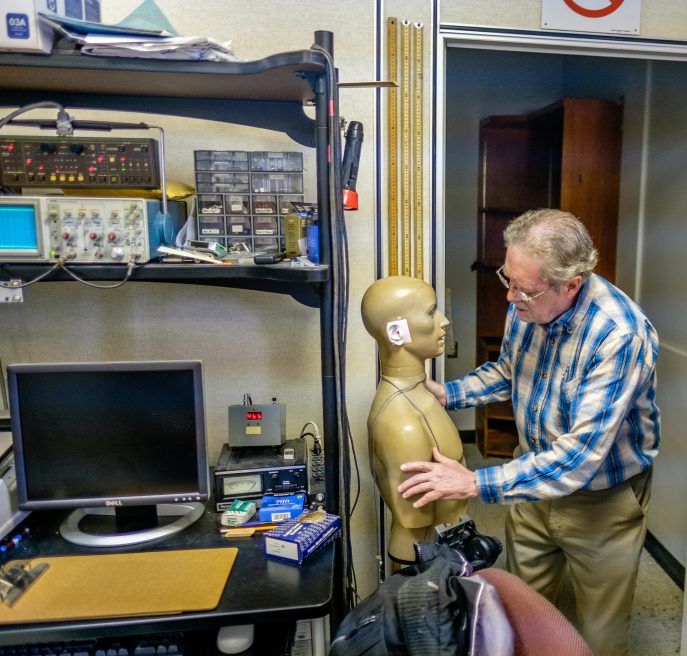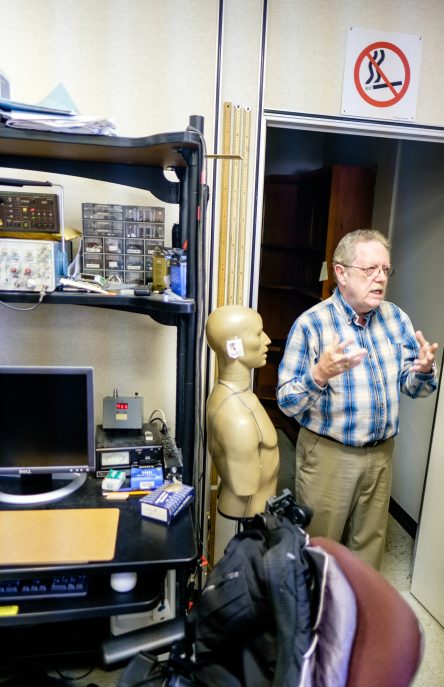 The headphone dummy used to develop headphones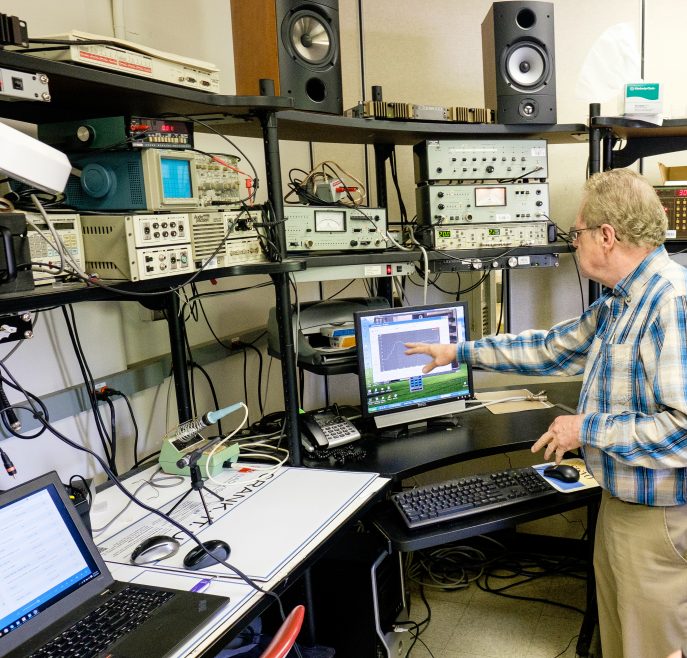 Explanation of using software to see how the speakers measure and different ways he utilizes the equipment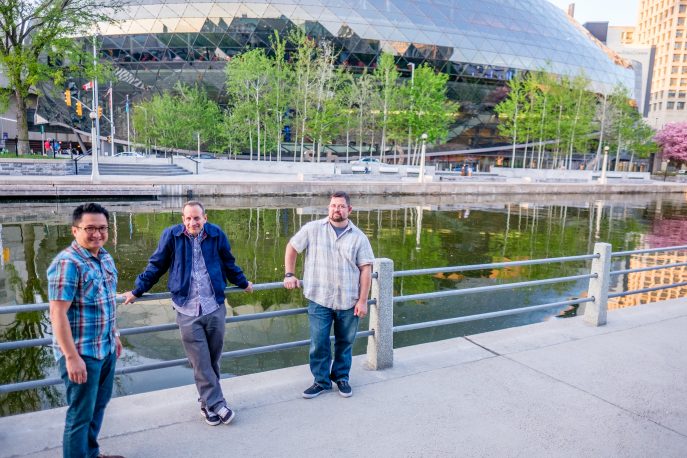 Jude Mansilla and Joe Cwik of Headfi,org with Jake from HiFi Choice before dinner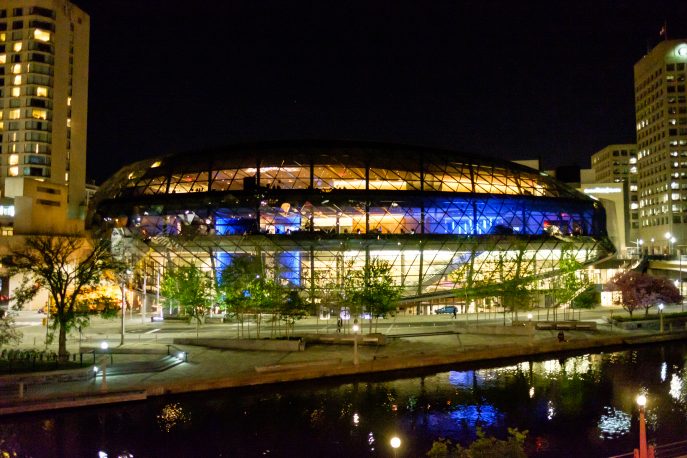 Downtown Ottawa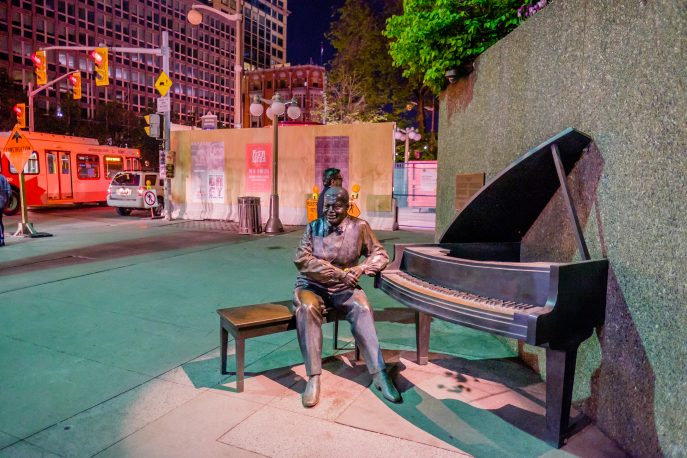 Jazz legend Canadian Oscar Peterson memorial in downtown Ottawa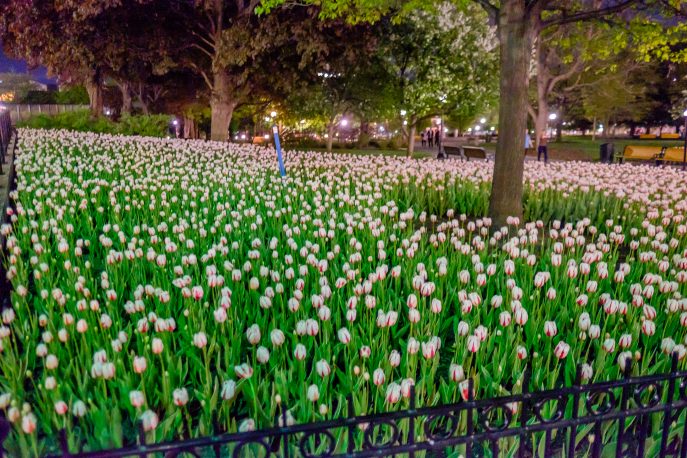 1 million tulips from Holland are sent to Canada each year as a thank you for Canada harbouring the King and Queen of Holland during World War 11
Part 2 will cover the measurement test all 15 of us conducted at the meeting. We listened to 4 different EQ settings for the speakers in the chamber. The results were fascinating. The tests were conducted to take the room out of the listening equation. The anechoic chamber was an experience in itself. The room is built on bedrock and suspended. The speakers completely disappeared. Sitting behind my listening partner Jake he completely vanished as well. The soundstage was wide and deep and the tracks we listened too were well recorded digital recordings. The room was if it never existed. The sound was dead quiet and there were no distractions during the listening sessions and it was easy to hear differences in the recordings. The T3 was accurate in helping us to decide what was the best EQ to make the room disappear. Once we get the results from m Paul Barton on the test he conducted we will publish Part 2.