This month I have the luck to be reviewing the lauded NICEHCK NX7 Pro In-Ear Monitors. They were graciously provided by the manufacturer for an honest review. The first thing I want to say is that the packaging is quite nice for this level of IEM. Included were three choices of faceplate, three choices of filter, three sets of faceplate screws, five sets of silicone eartips, a Torx screwdriver (for changing the faceplates), a 16 cores pure copper 0.78mm 2Pin detachable cable, and a nice zipper case.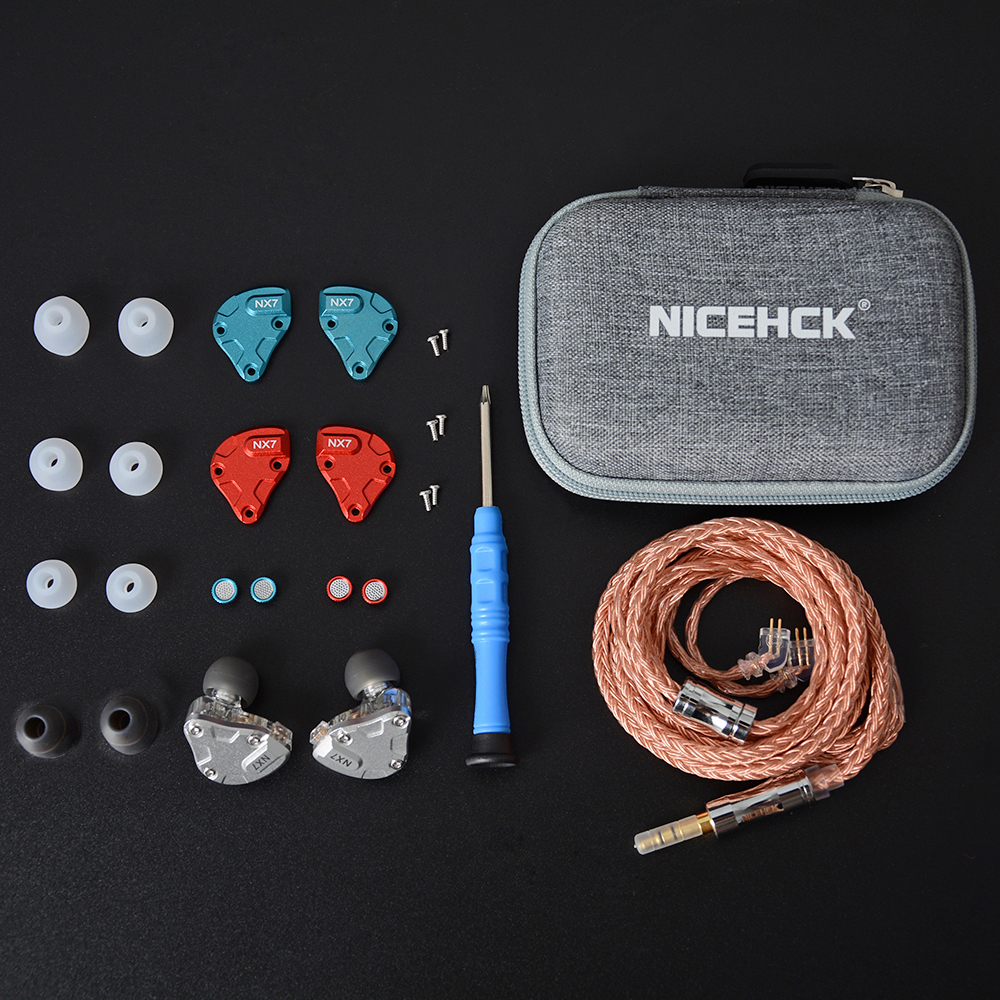 Impressively for an under $200 IEM, the NX7 Pro is a seven driver IEM with 4 Balanced Armature drivers, 2 10mm Dual Carbon Nanotube Dynamic drivers, and 1 seven-layer-ceramic Piezoelectric driver, with a three-way crossover. Other features not seen in this price range are the swappable filters and the detachable cable.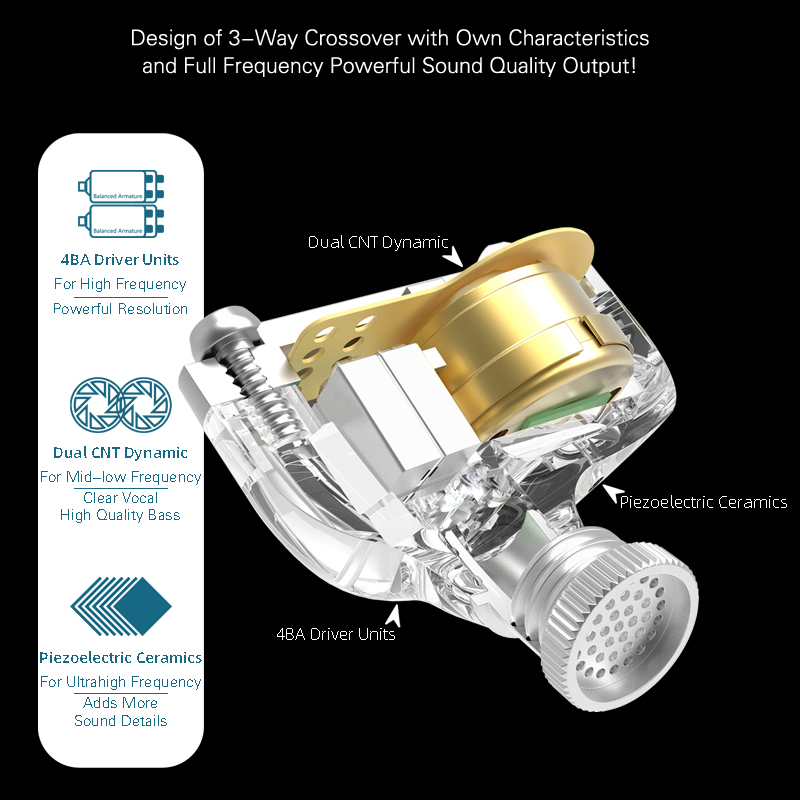 For the purpose of this review, I used the NX7 Pros with my iPhone 11 attached to an iFi hip-dac and directly attached to my iBasso DX220EX with the AMP8EX module. For music, I am using my TEST MUSIC Playlist consisting of 137 high-resolution songs in the genres of Oldies, EDM, Classic Rock, Classical, Country, and Heavy Metal. I mix the songs so as to not give any one genre preference over the others. This isn't going to be a very long review due to the Covid-19 pandemic, but let's begin.
Specification:
1. Brand and model: NICEHCK NX7 Pro in ear earphone
2. Product type: In ear
3. Frequency: 20-25000Hz
4. Impedance: 58Ω
5. Cable material: 16 cores pure copper
6. Cable length: 1.2m±3cm
7. Plug type: 3.5mm TRS gold plated (2.5mm, 3.5mm, and 4.4mm TRRS optional)
8. Connector: 0.78mm 2Pin
9. Facepanel color: Silver/red/blue replaceable
10. Sensitivity: Silvery filter 107dB/mW; red filter 108dB/mW; blue filter 105dB/mW
11. Driver unit: 4BA+2DD(Dual Carbon Nanotube Dynamic)+Piezoelectric Ceramics Driver, hybrid 7 units each side
12. Price: $99 USD with 3.5mm TRS connection
Manufacturer's Webpage: HiFiGO.Com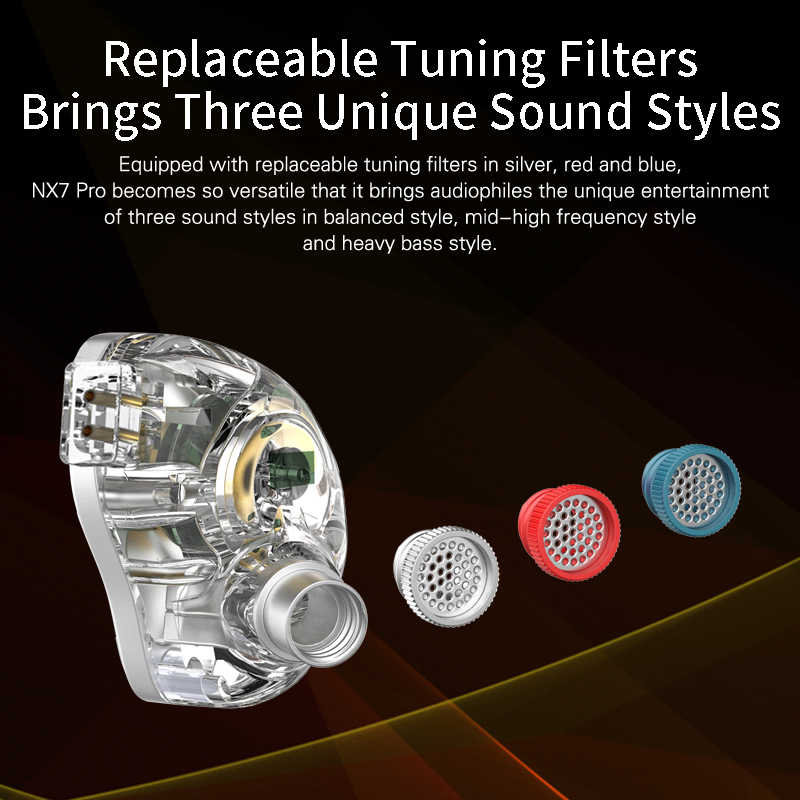 Starting with the monitors attached to the iFi hip-dac, I am impressed by the clarity and impactful bass. While listening to "Coming Down" by Five Finger Death Punch, the separation of instruments is really impressive as is the tone. I can't help but bob my head during this and the guitar crunch is fantastic, however, the vocals are a little bright.
Moving on to Jesse Cook's "Matisse the Cat", you can discern every single one of Jesse's amazing finger picks and the percussive background of the bongos and steel drum is outstanding. Closing my eyes I can visualize him before me playing with his band. This gives a great headspace experience.
I then queued up Lizzy Hale of Halestorm's, "Damn, I Wish I Was Your Lover" and it floored me so much I called my wife into the office to hear it. I love Halestorm and hearing this heavier version of the Sophie B. Hawkins song on these is really fun. I was smiling the entire time I was listening, which even at the beginning of putting these through their paces, looked like it was going to continue.
I decided to change it up and move to the Classical genre. I started with Sergei Rachmaninoff's "Vocalise, Op. 34". This is one of my favorite pieces and it did not disappoint on the NX7 Pros. The mids were nicely pronounced, especially when the oboes come in. The background was entirely black and the highs did not feel "too sharp" as many of the more affordable IEMs often do when playing classical but were still a little pronounced.
Next, I selected the haunting "Out of Hell" by In This Moment, I was taken away by Maria Brink's vocals and the eerie piano. The song needs to be listened to in a quiet space and you just get lost in it with these IEMs.
I kept running through my playlist and have to admit I thoroughly enjoyed the experience. Not every song was a winner with them though, to be honest, I found country music did not sit well with the NX7 Pros. Every country song I threw at them left me wanting a little "more". It was like getting an ice cream sundae that looks amazing, then noticing the cherry wasn't there. They seemed to fall just shy in that genre. That was the last genre I used the iFi Hip-DAC as a source for as I switched it up and plugged the NX7 Pros into the iBasso DX220EX.
On this particular DAP, which I reviewed back in June of 2019…https://www.headphone.guru/ibasso-dx220-flagship-dap/, I have been using the heavily modified AMP8EX and the pairing between the NX7 Pro and this DAC/AMP is phenomenal. For this combination, I switched to Queen's "Princes of the Universe" from the A Kind of Magic album. This song, used in the cult classic "Highlander" simply kicked ass. No other way of saying it. I turned it up, and once again got in trouble with my wife for singing out loud. It really was as if I was taken back to 1986 and visualizing the movie in my head. That is something that doesn't happen very often for me. With the number of IEMs I use/review/play with, that kind of experience is hard to come by and is always remembered.
Then I put on Avicii's, "SOS" and again it was foot tapping fun. Lively, head shaking, and I couldn't stop smiling. I thought to myself, there really isn't anything bad happening here except for a slight brightness in the upper range. But again, with a little fiddling of the EQ that went away and they sounded stellar. Next, I put on R3HAB's "Around the World" and it also sounded great!
After that, I spent some time with Oldies and again the fun factor came into play. The Crystals, "Da Doo Ron Ron" was clear, the voices outstanding, and this is another one of the tracks that I will remember playing on these. Yeah, it was that good! Moving on to Marvin Gaye's classic, "What's Going On" I had to listen to it with my eyes closed. The emotion in this song and the story it's telling is roller coaster and sounded as good as some of the highest-end IEMs I have listened to. All I can say is, magical. They simply sounded magical.
This is the point in the review where I talk about the finer points of this fantastic affordable little IEM. For me, the sub-bass was really impactful but not overbearing. While the mids were nicely present, they didn't shine quite as much as I wanted. The high frequencies were a little bright, but with a few tweaks on the EQ that was taken care of. While playing one of my favorite songs of all times, The Allman Brothers, "Statesboro Blues – Live at the Filmore East" I was blown away. Gregg Allman's voice was absolutely amazing and simply took me to another place completely. That is what I love about these, the bang for your buck is incredible and you get a LOT from these IEMs. Lastly, I have to talk about soundstage. The soundstage on these is nice but could be a little more expansive. I enjoyed it but again, felt like they were just shy of being really spectacular. What was more impressive than the soundstage was the separation of instruments and the sheer joy of foot tapping while listening.
In conclusion, I have to say that the NICEHCK NX7 Pro IEM's were very enjoyable and at their price point I have to say they are a great deal. Do you have to play with the EQ on your source to mellow out the highs…yeah, maybe. But all in all, they are a great commuting IEM. The NICEHCK NX7 Pro are really "fun" and I highly recommend them to anyone who's either just stepping up their listening game or is on a budget and wants a really nice quality IEM.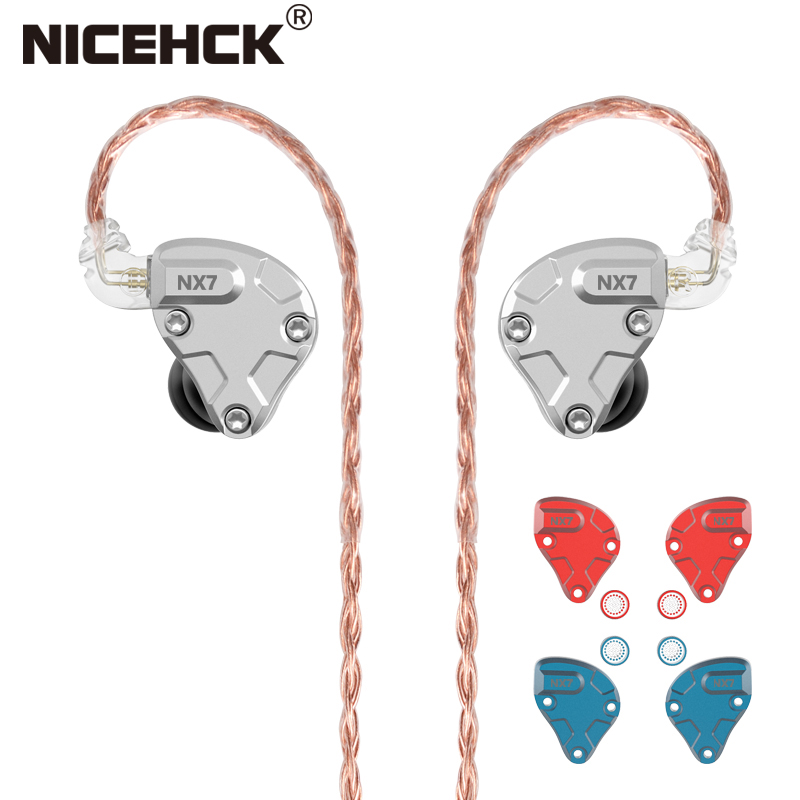 Please stay safe
Stay inside
Wash your hands
But most of all…
Enjoy the Music