Rocky Mountain is one of my favorite shows as it is also a chance to see friends and listen to exciting new products. Friendships develop and Marjorie Baumert, the show owner, is a gracious host and always makes our team feel welcome. This year's show was especially good with attendance. Our sponsor Noble was present with Brannan Mason and John Moulton traveling from Thailand to join in this years festivities. The Wizard, as he is affectionately know in the industry, had many visitors flocking to the booth to listen to the fantastic designs from Noble Audio. Their products are offered in all price ranges, for any listener to enjoy the Wizards designs.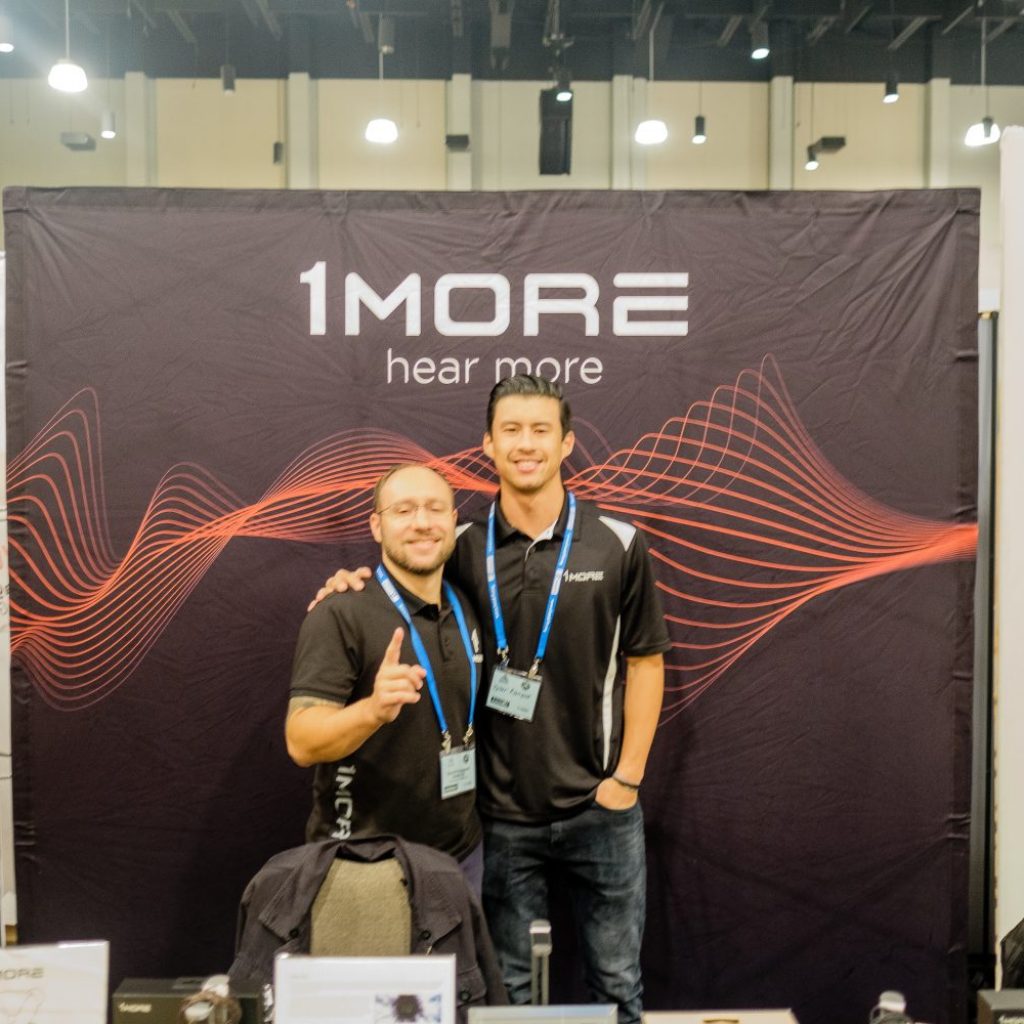 1More's booth is always a fun booth. The Quad Driver in-ear monitors were on display and available for $199.00. The outstanding design sounded clear and offered exceptional transparency and performance, making this one of the best values in personal audio.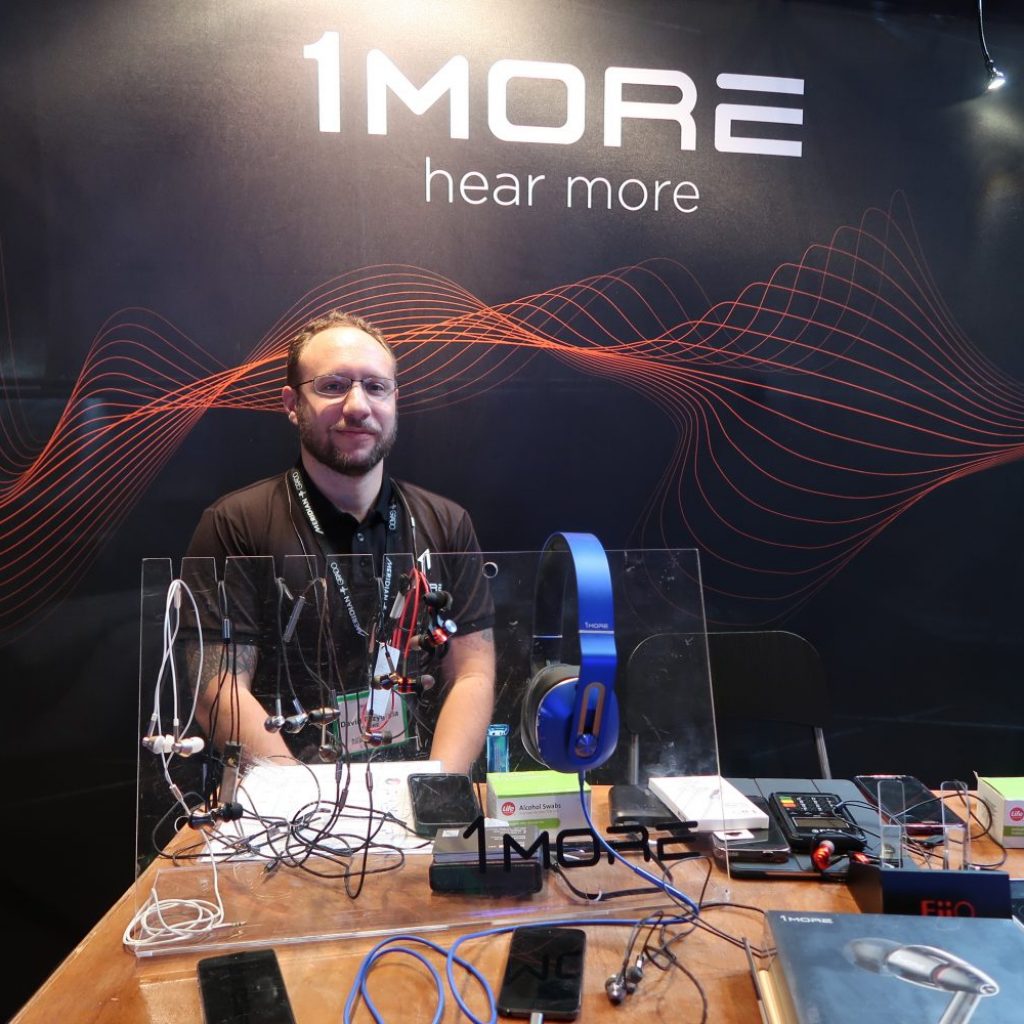 The 1More 8o2 bluetooth headphone is one of my favorite wireless headphones offered at $149.00 and can be used with either bluetooth or a wired cable for anyone wanting to use it with with non-bluetooth systems, The amazing product is well designed and offers exceptional build quality with magnificent sound.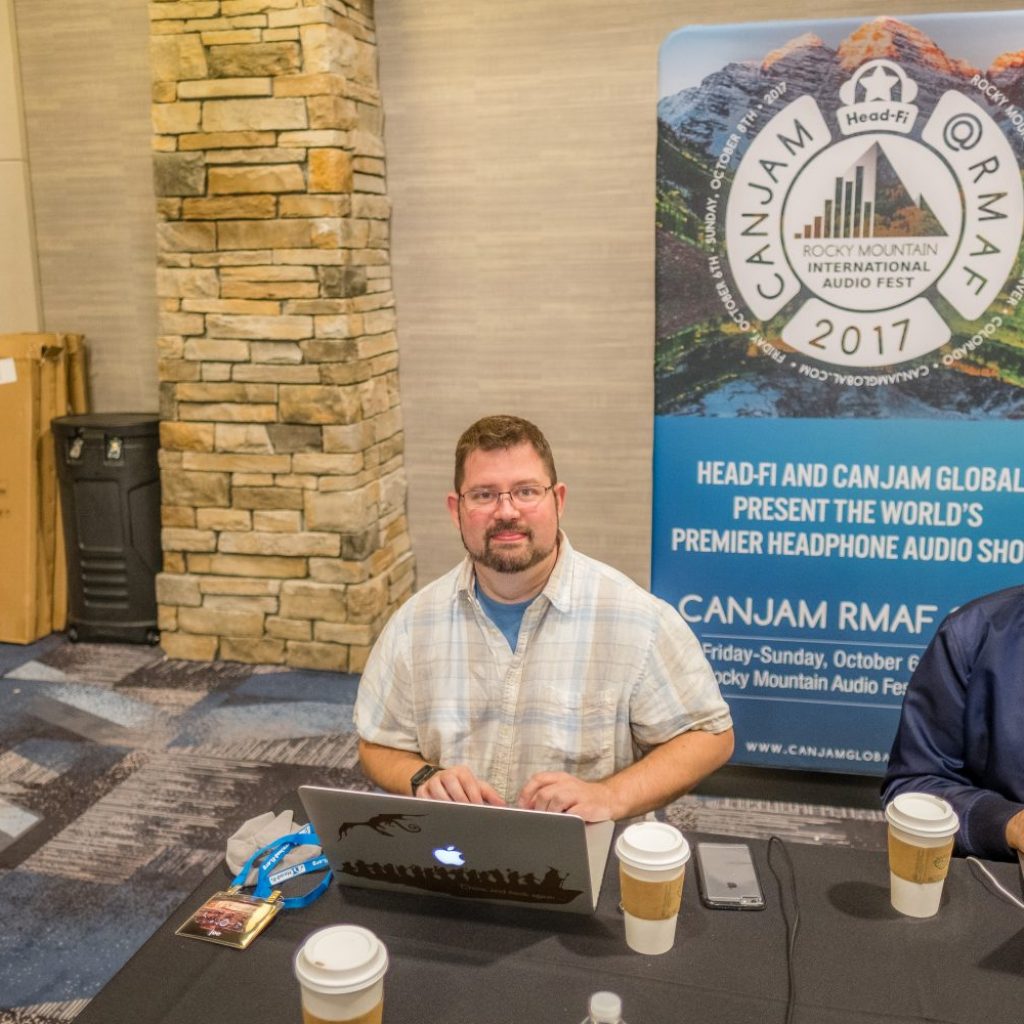 Joe Cwik from Headfi.org and Ethan Opolion one of the principals from CanJam Global were busy during the event and always warm and welcoming.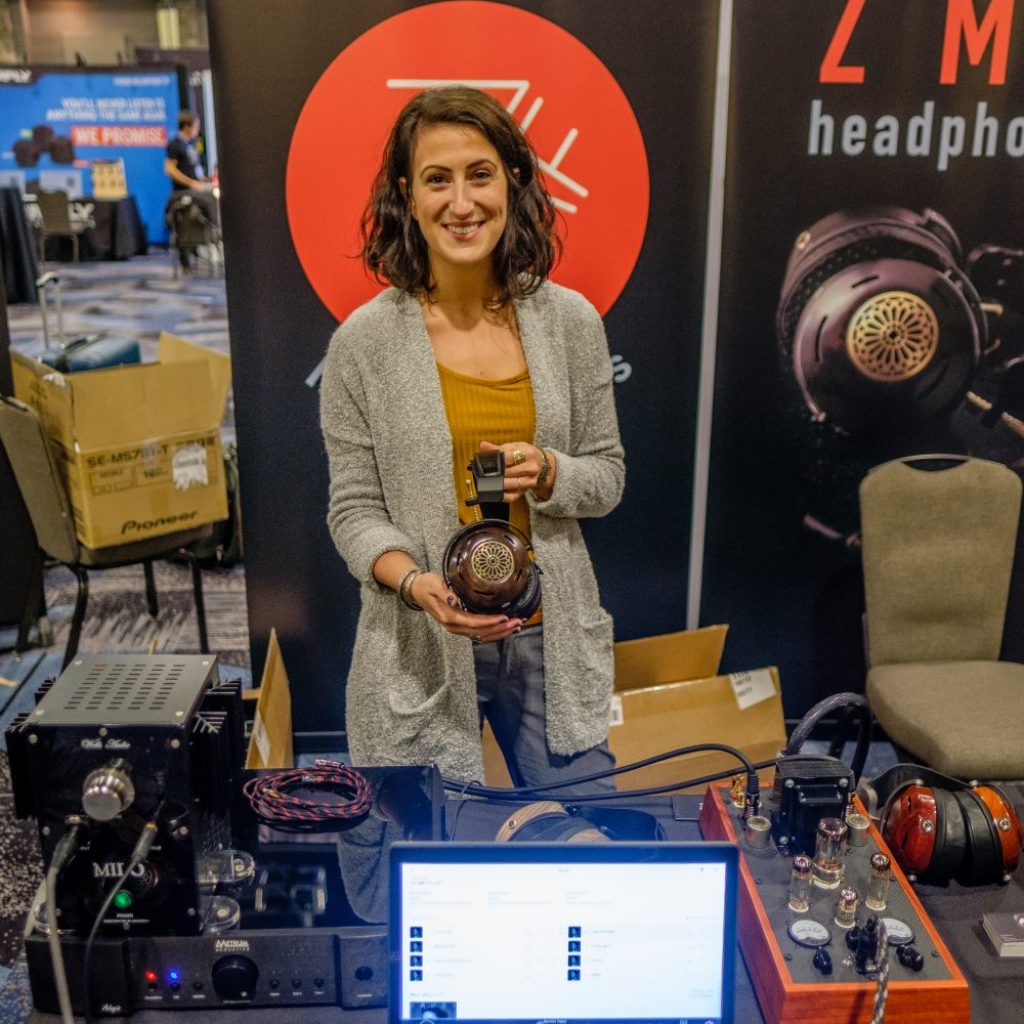 Devin Mehrbach from ZMF was showcasing the new design from her husband Zach with the new and exciting Auteur. Preorder starts November 10th and offer a $200 savings off the $1599. The offer is limited and it is offered in Teak wood and also Blackwood which increases the list price to $1899. The beautiful design had a terrific soundstage with exceptional bass and transparency. The work showcases Zack's amazing talent in design and the beautiful wood teak wood was striking.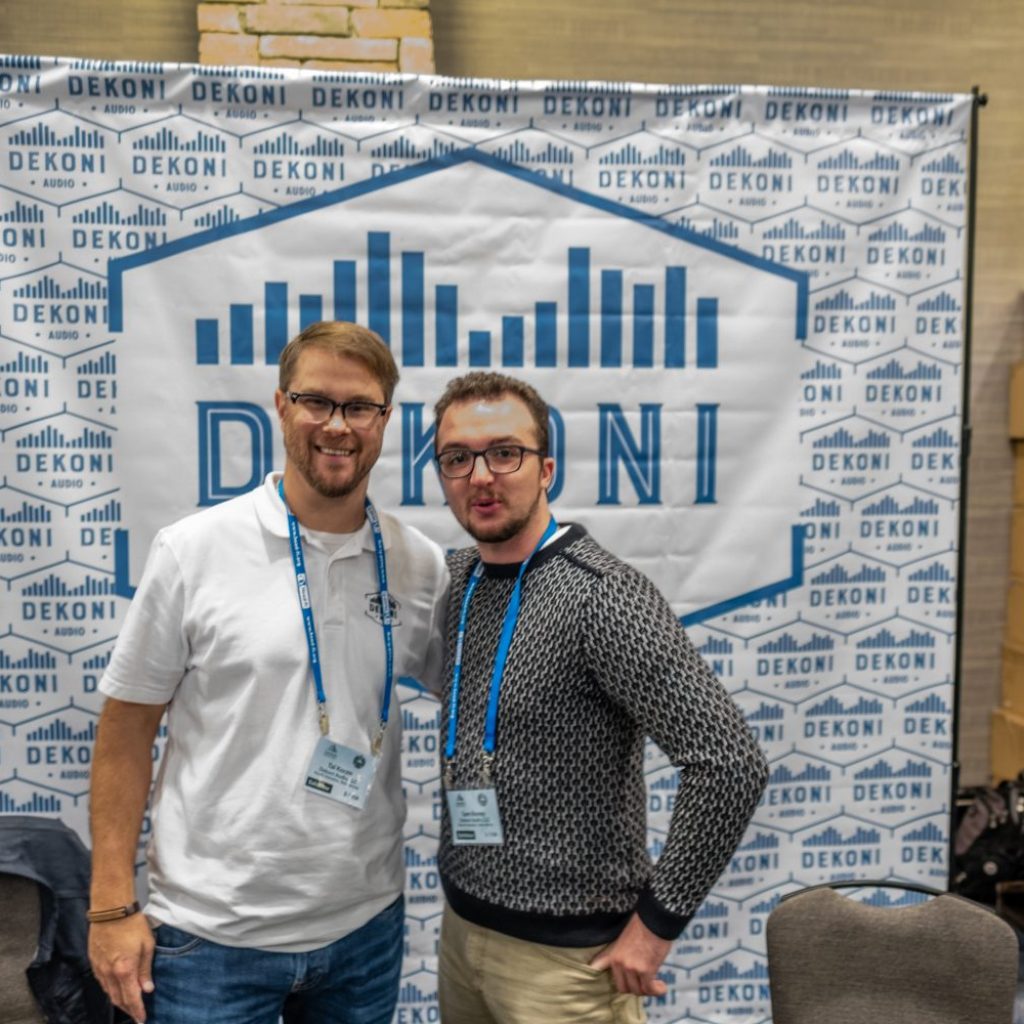 Dekoni was showcasing their amazing headphone leather pads. They offer pads for every budget starting at $29.99 for leather angled pads and 69.99 for their premium sheepskin pads. Tal Kocen the founder with Sam Roney National sales manager were showing the different pads available and giving demonstrations. The pads were all comfortable and major improvement in sound and comfort over stock pads.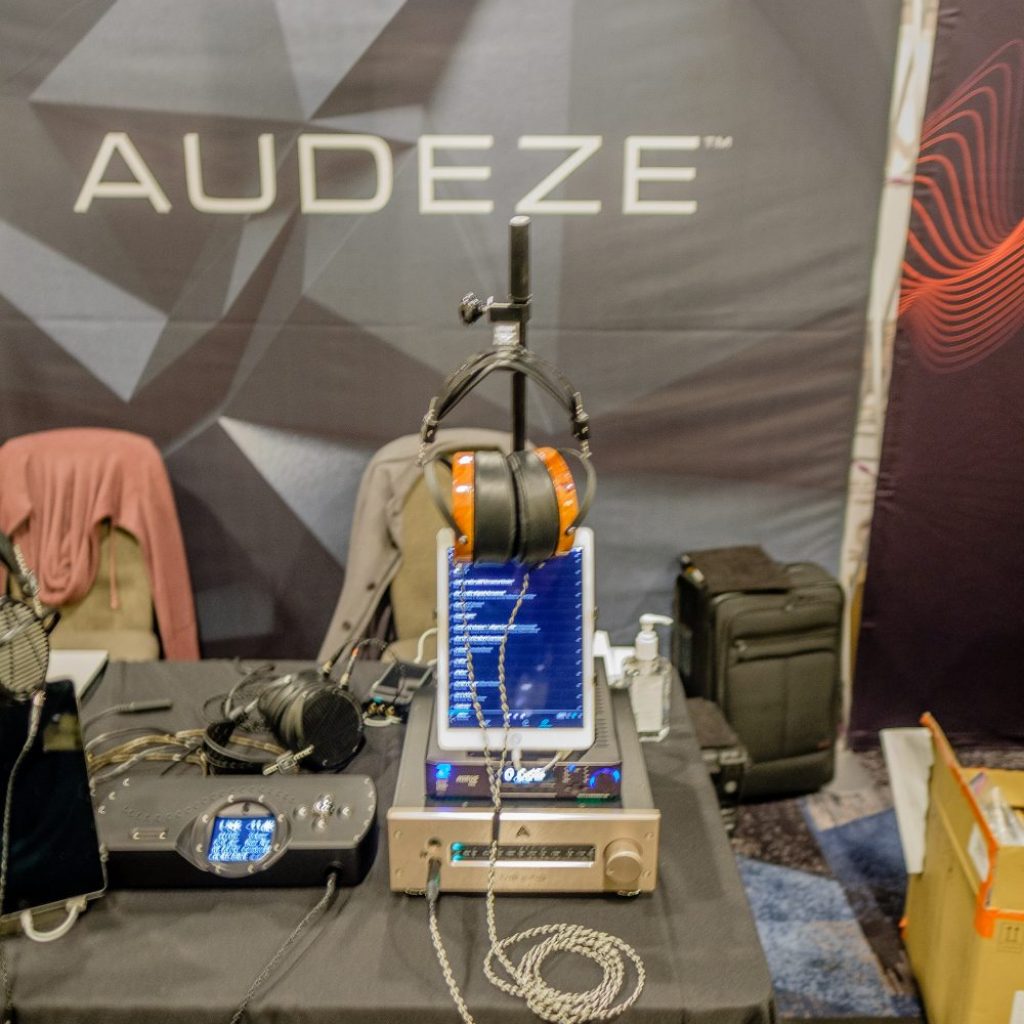 Audeze was showing some new and exciting designs including some limited edition classic wood designs.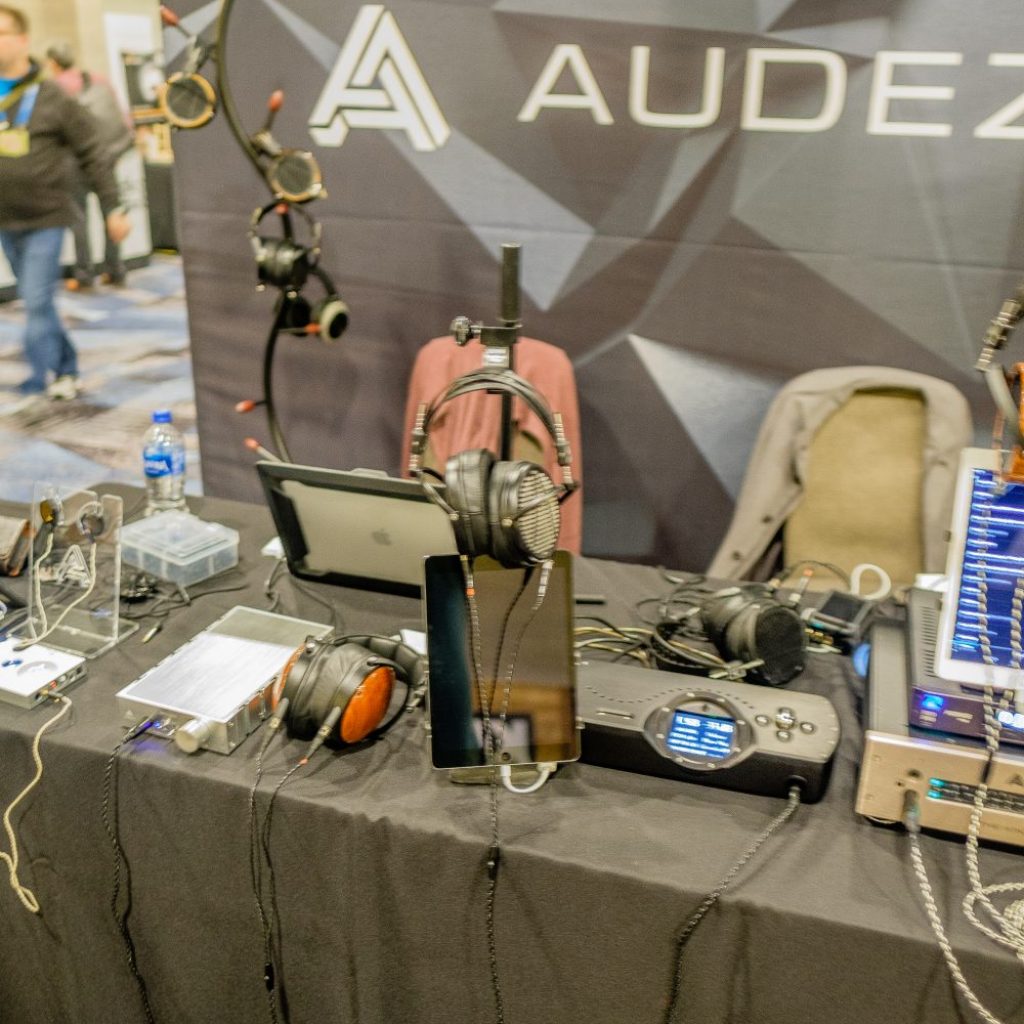 The new LCD2 Classic headphone comes with a lightweight suspension headband, remodeled audio jacks and is offered at $599. Based on the original LCD 2 design, using a single magnet makes this a lighter headphone and reminiscent of the original LCD 2 . The lightweight model did not offer lightweight sound. The value priced design is sure to attract headphone enthusiast looking for value and pristine sound.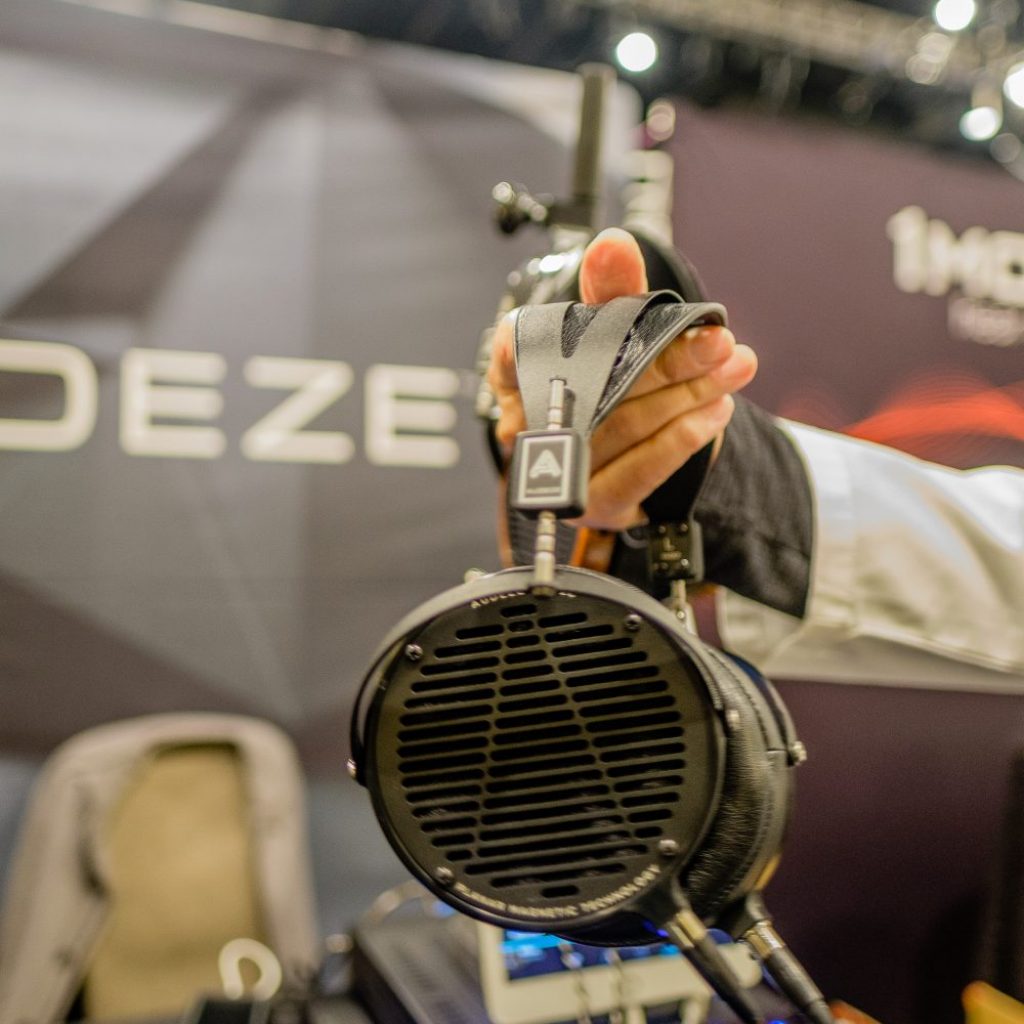 The LCD-MX4, offered at $3000, is a durable magnesium housing with a carbon fiber headband. The MX4 is 30 percent lighter than the LCD 4 and designed for people and pro's who use headphones for long listening sessions. The new design offered less weight than the LCD 4 and priced more attractively makes this a winner for people looking for the best in sound quality and comfort.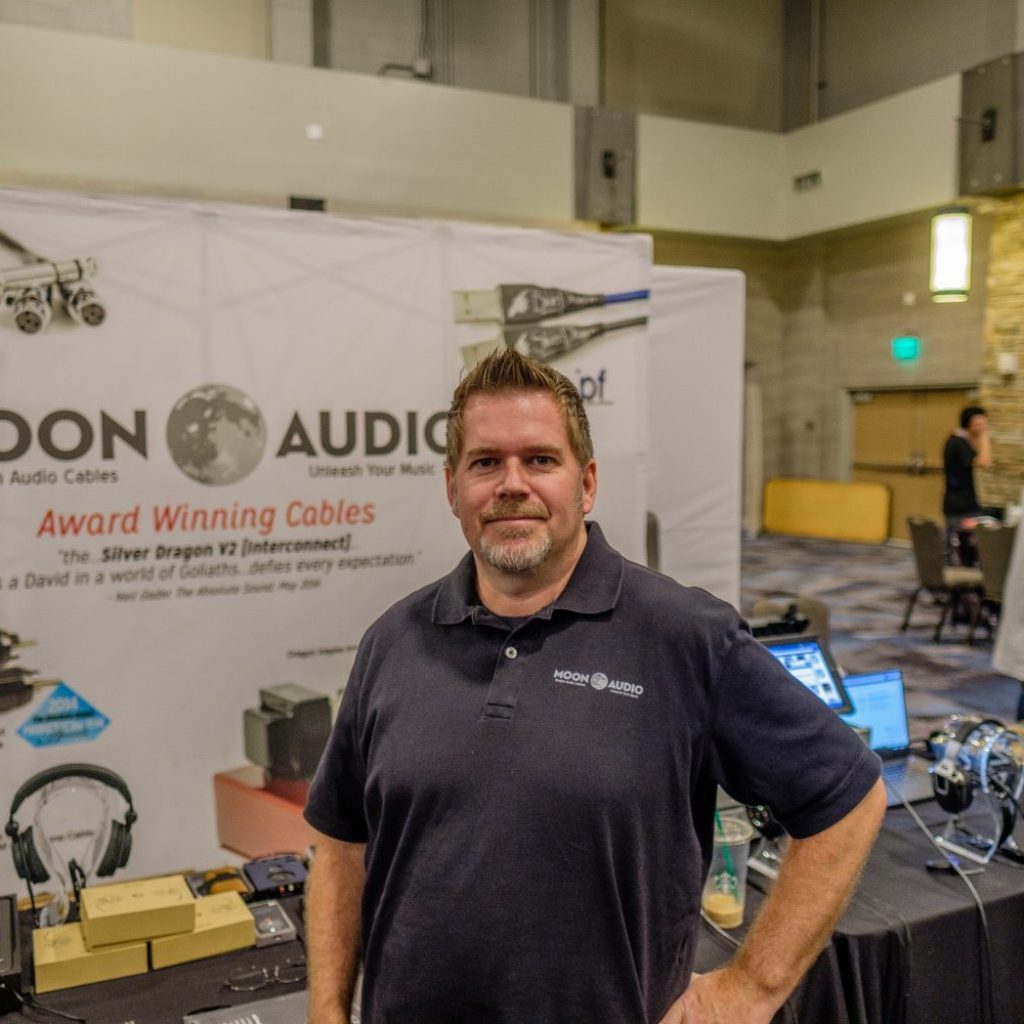 Drew Baird, one of the industries hardest working people, was present showcasing a wide variety of headphones and exceptional cables. If you're looking for the finest in cable designs consider the terrific Moon Audio offerings. Drew can design a cable for any application, whether it's a difficult short run or a longer cable solution. Take advantage of the consulting services Drew offers to get the most out of your particular system. Moon Audio has what your looking with products offered by Focal, Audeze, HiFiman, Chord and many other world class manufactures.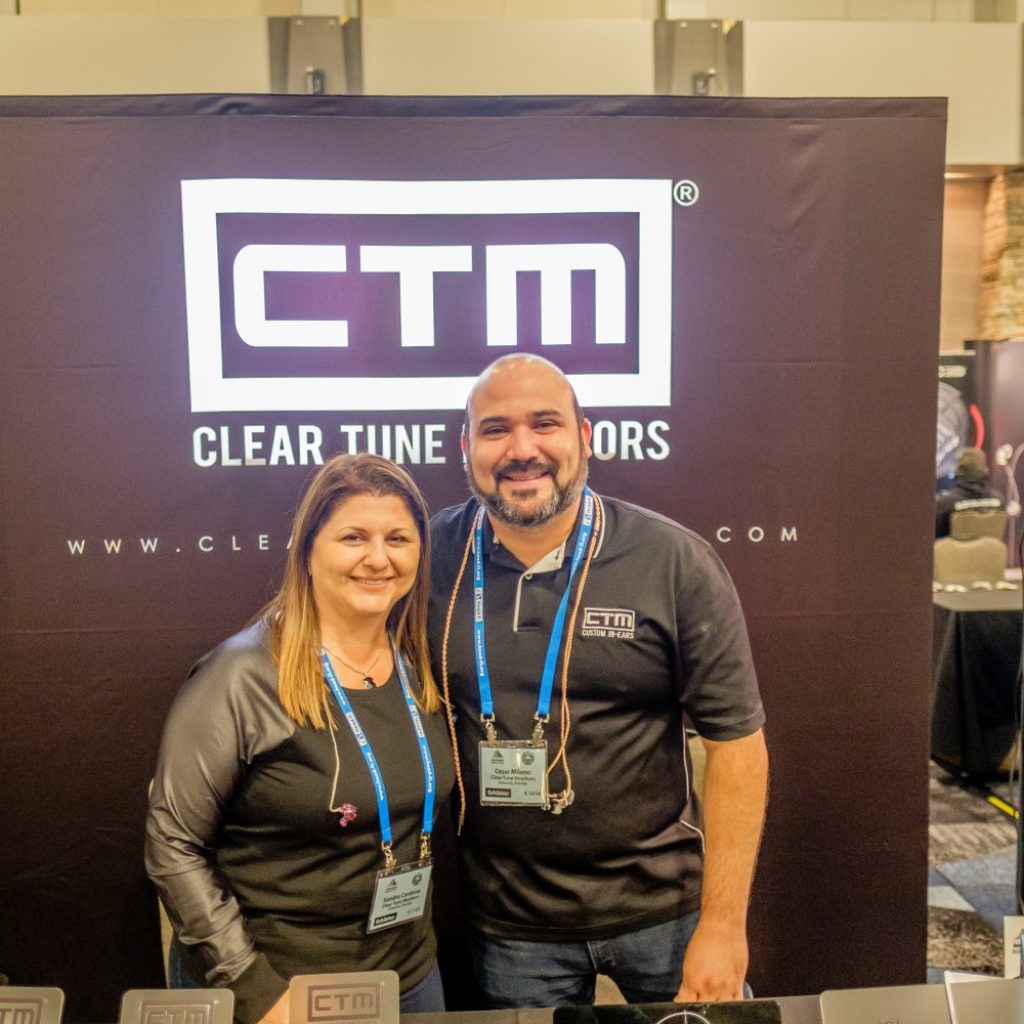 Cesar and his lovely wife were showing the fantastic Clear Tune monitor offerings. Cesar is a musician by trade and works with many artist to create the perfect in ear monitors for both the pro and consumer markets. They offer both custom and universal solutions for the most demanding music lovers.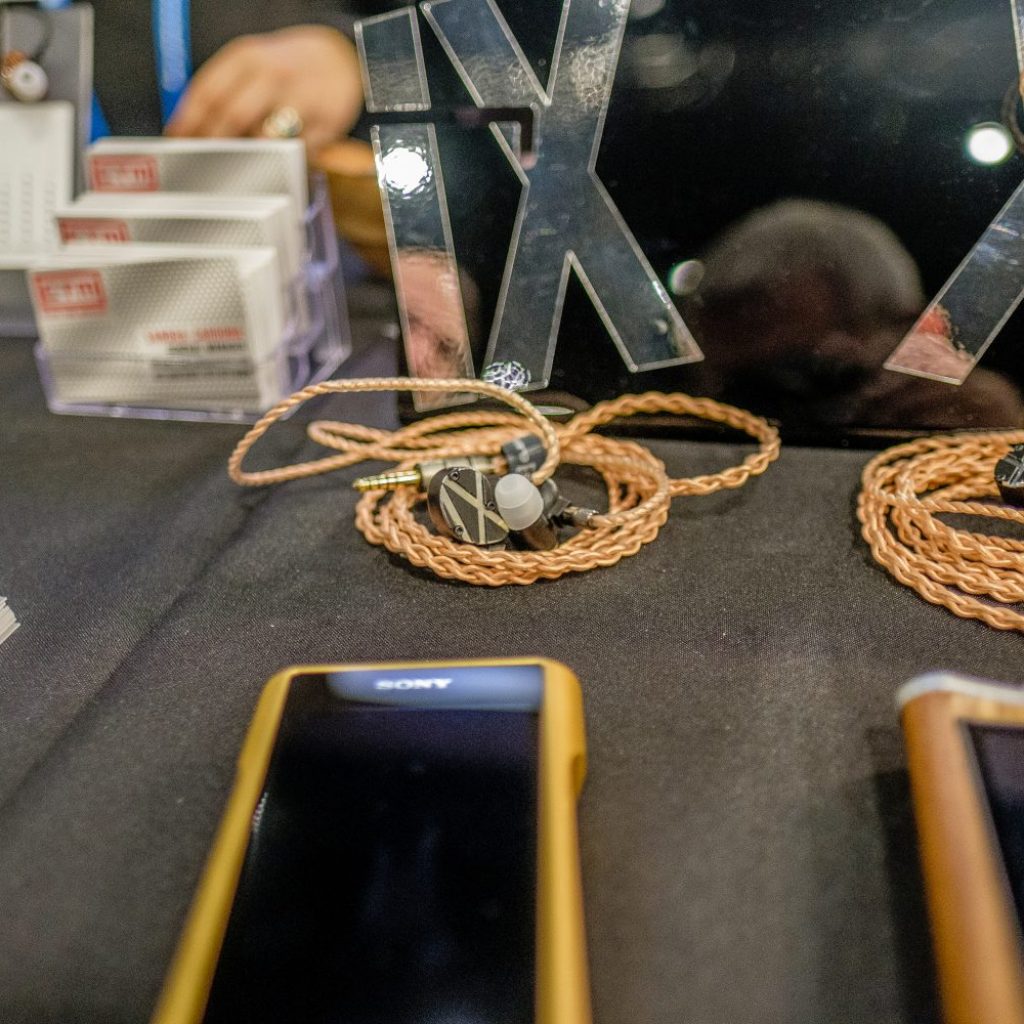 Listening to two new prototypes monitors from CTM the one on the left priced at $2000 and the one at the right $2400. The multiple driver designs had different sounds with both sounding exceptional. The first one had a warm and inviting sound with fantastic dynamics and balance. The more expensive model was brighter in sound and little more analytical, Both were exceptional and I preferred the $2000 prototype which for me had more musicality and sounded like live music. Still in developments and to be announced shortly.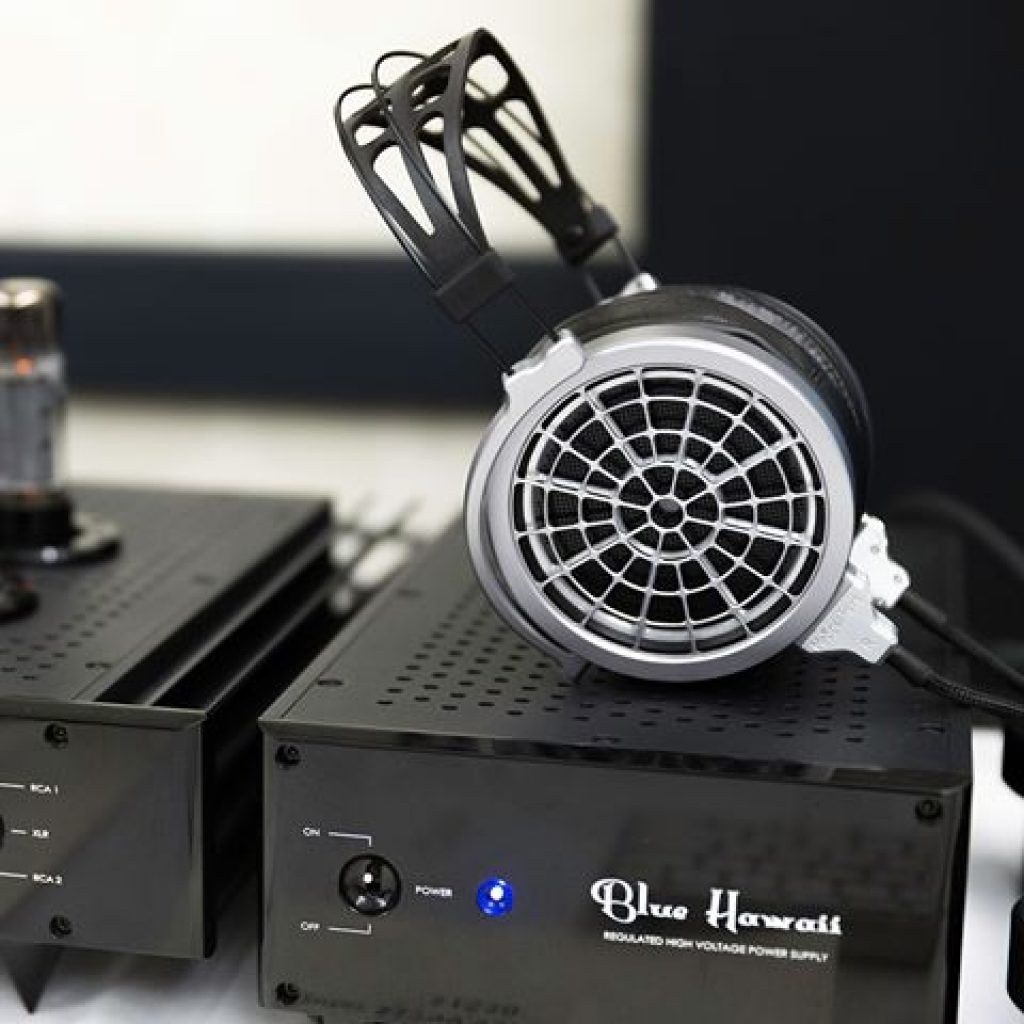 Mr Speaker electrostatic design sounded fantastic and according to Dan Clark is getting close to being ready to offer for sale. Hooked up to the magnificent Blue Hawaii the sound was inviting and sounded exceptional.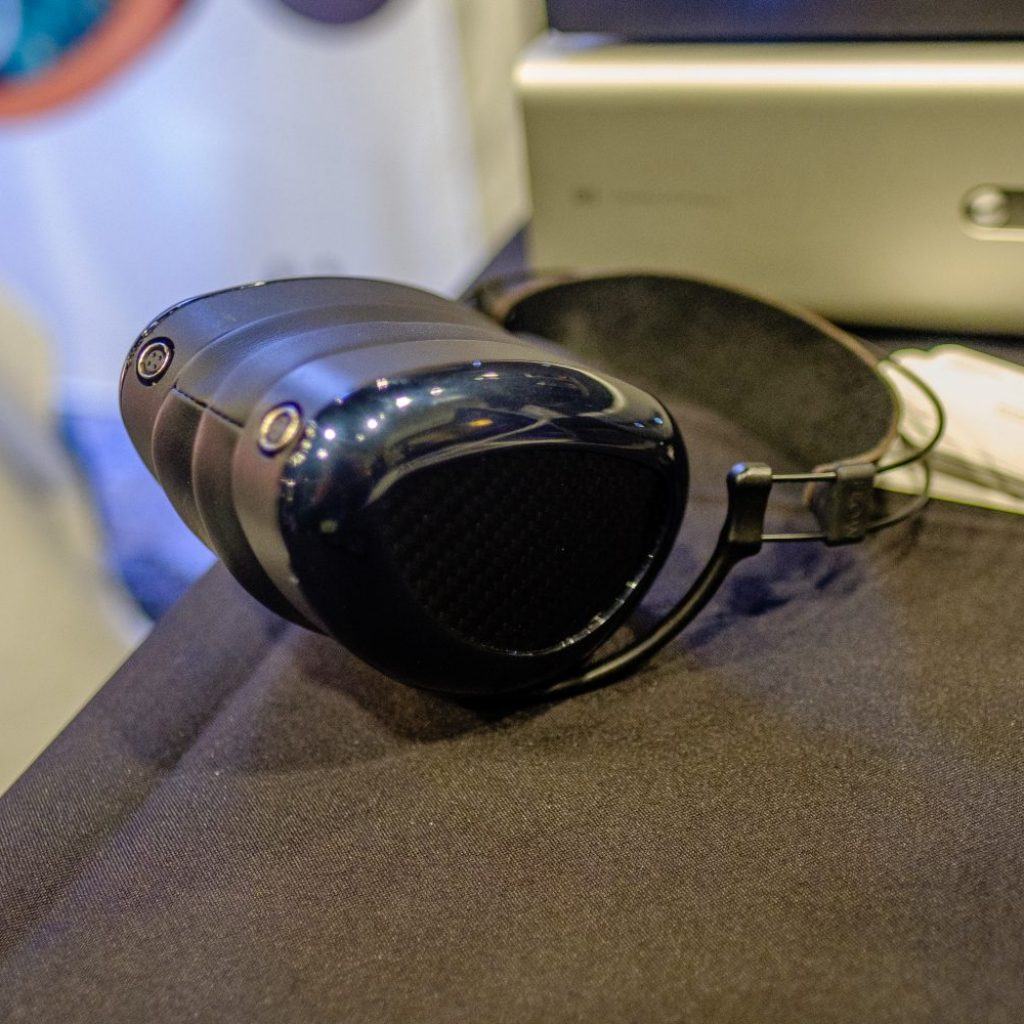 The $799 Aeon designs both open and closed were blowing listeners away. Offering excellent transparency with balanced bass and treble is the strong point of the Aeon. Dan Clark keeps showing his design capabilities in producing some of the works best and most affordable planar designs. If you looking for comfort and exceptional sound take a listen to the magnificent MrSpeakers Aeon.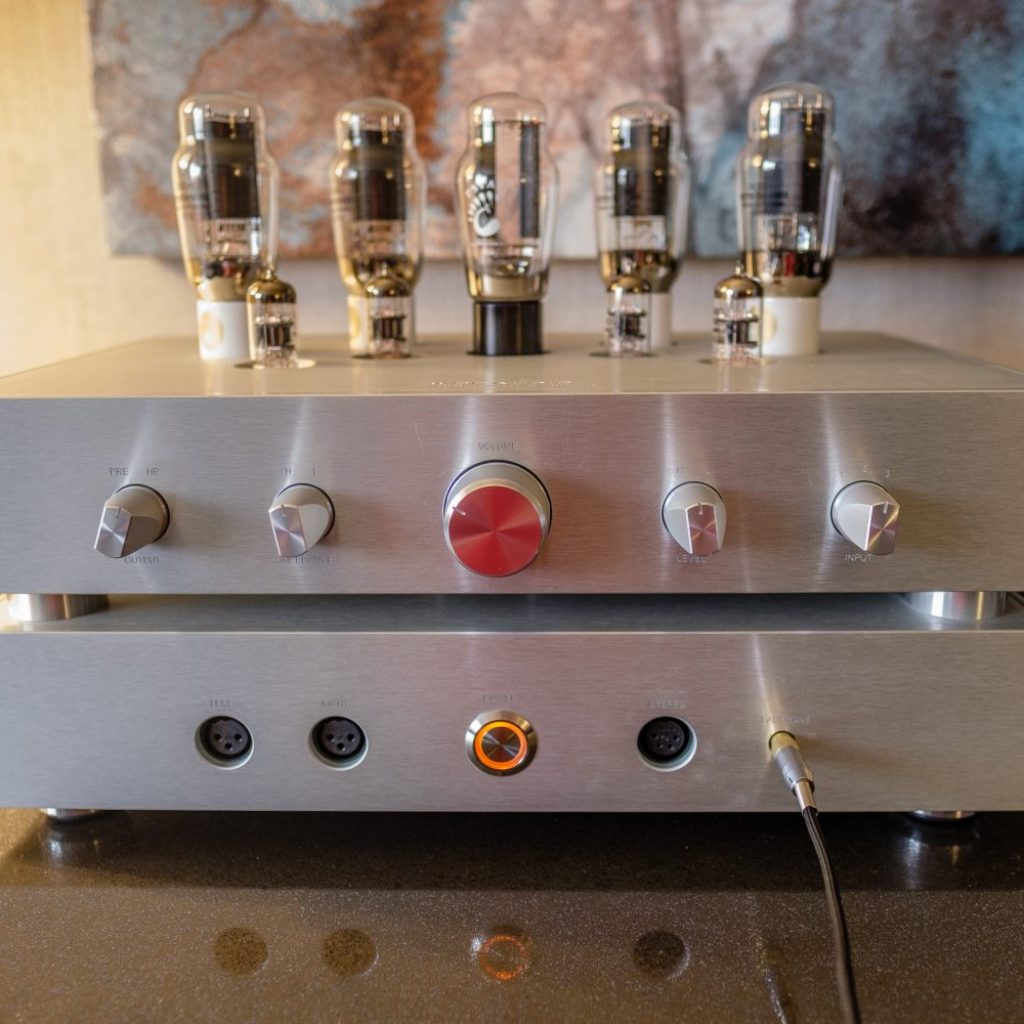 Jack Wu was showing his new special edition WA33. The $8000 2A3 tube based design was driving some of the worlds finest headphones easily. The 2A3 tube offered exceptional transparency with traditional tube sound. Manufactured in New York the design sounded special and had soaring dynamics with exceptional midrange and excellent treble and bass extension. The WA33 is a reference amplifier that will drive any headphone to ultimate transparency.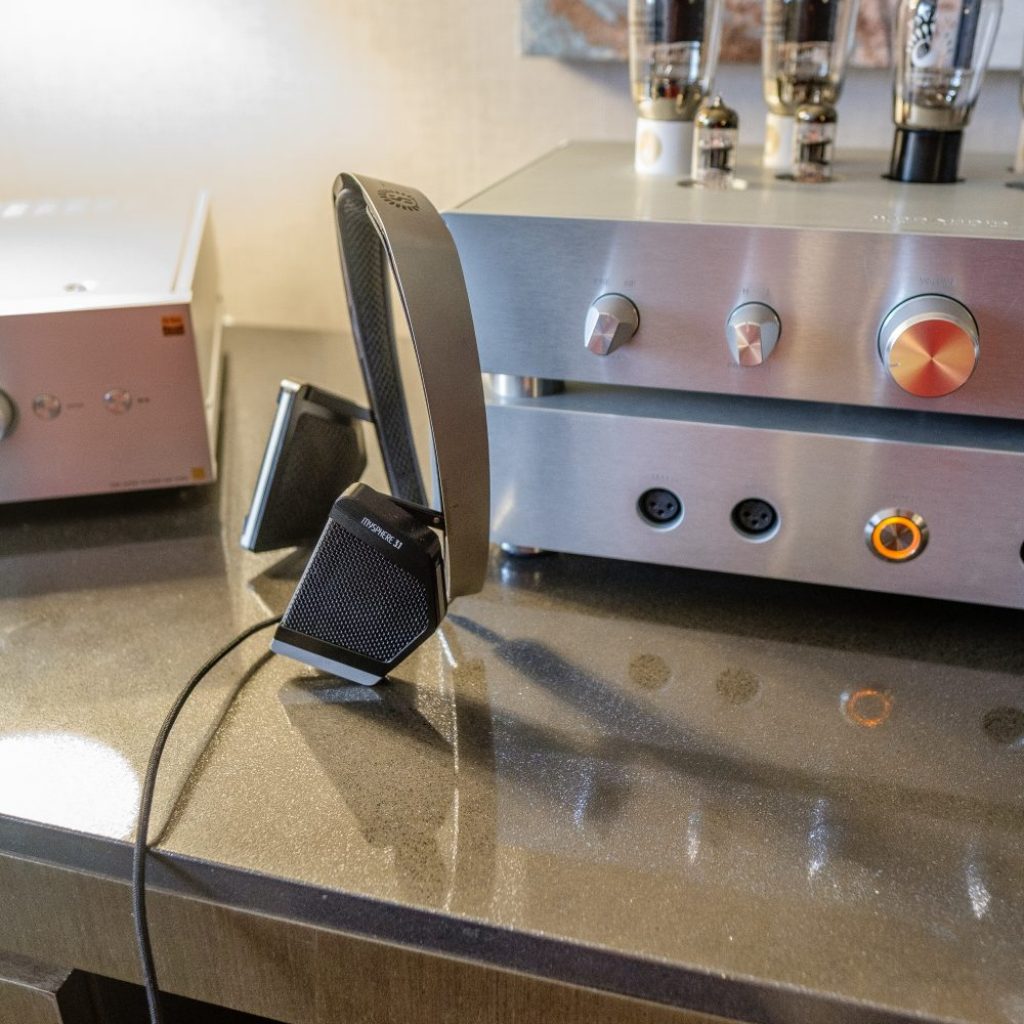 The $3800 Mysphere dynamic headphones was designed as an ear speaker in similar fashion to the the legendary AKG 1000 but in a non-electrostatic design. The sound was inviting with excellent clarity. The sound changed significantly with adjustments and was matched nicely with the Woo WA33.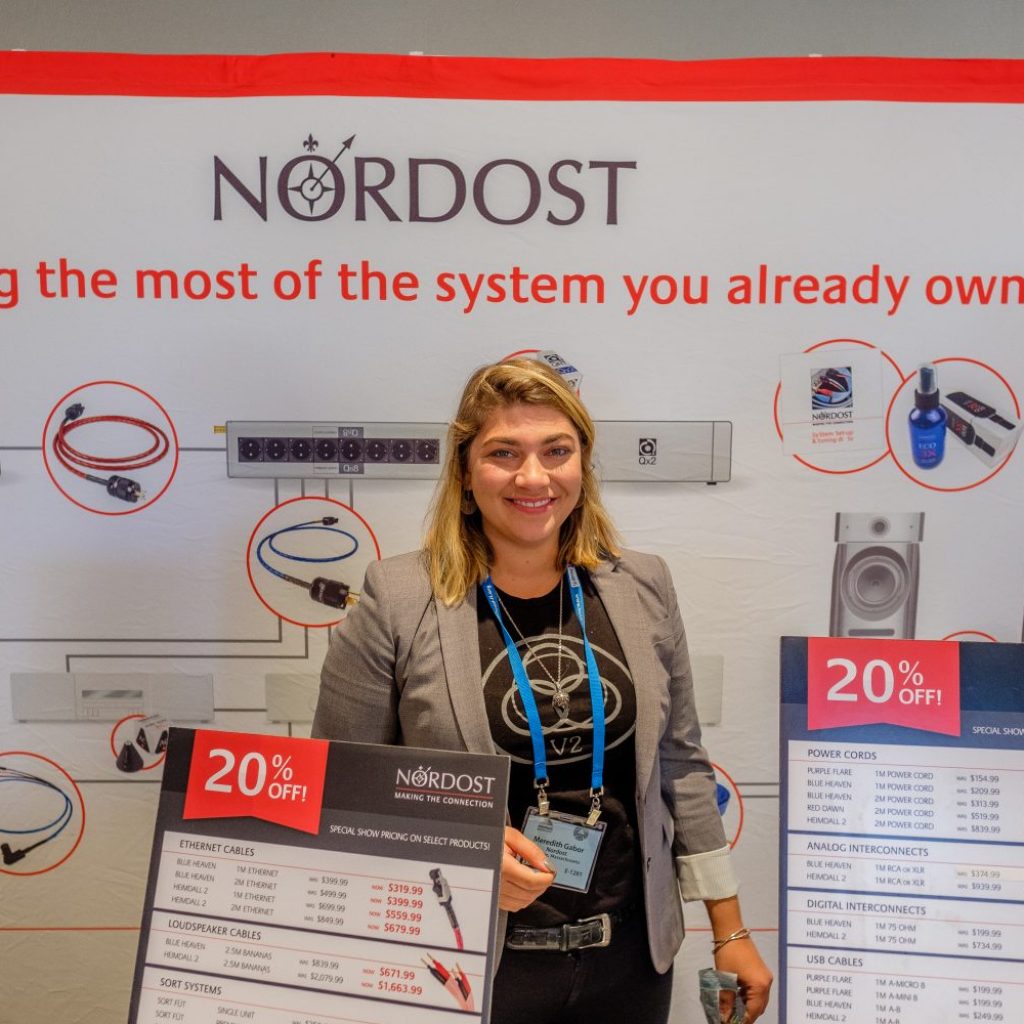 Nordost's Meredith Gabor was showing the Nordost line of cables for headphones and HDMI and USB solutions.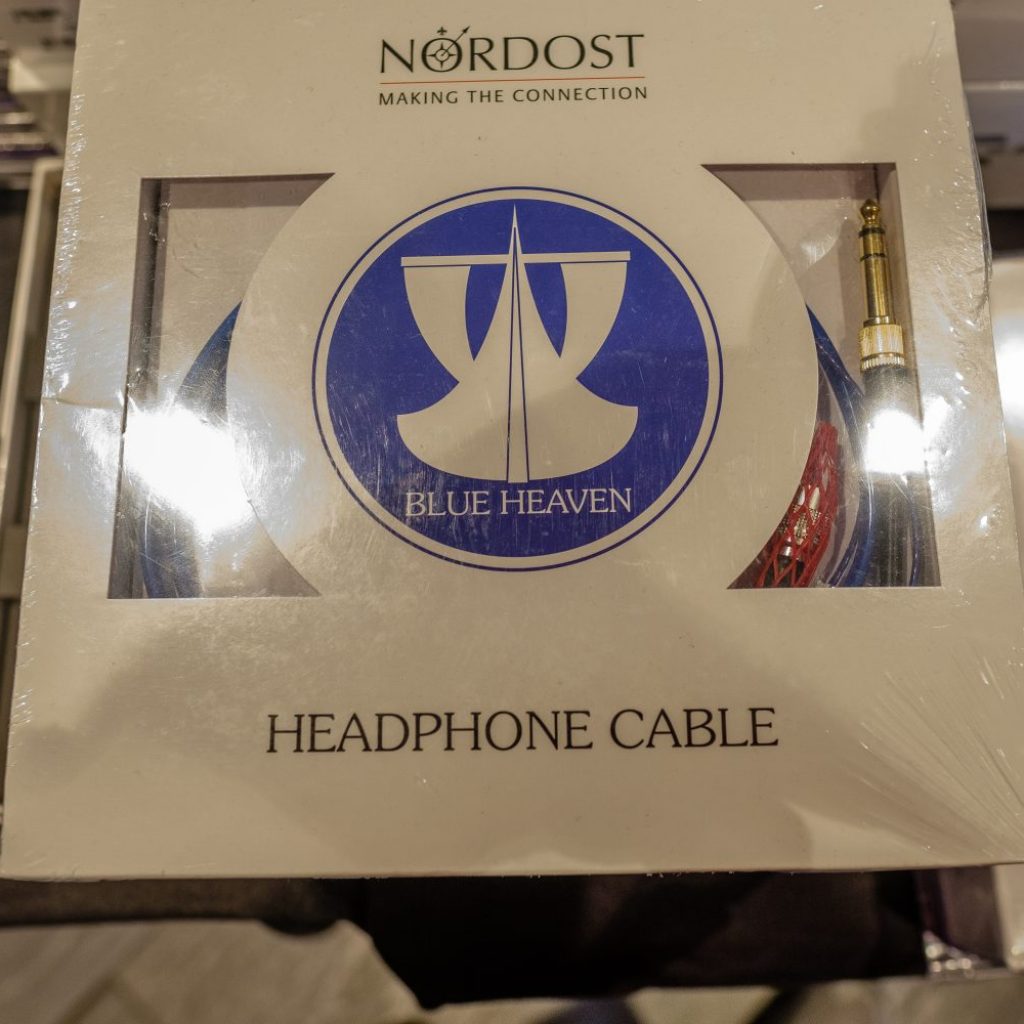 Nordost Blue Heaven $549 offers exceptional transparency and is a major improvement over stock cables. If you looking for a major step up over stock the Blue Heaven lets the music flow with clarity and inner detail with a grain free presentation.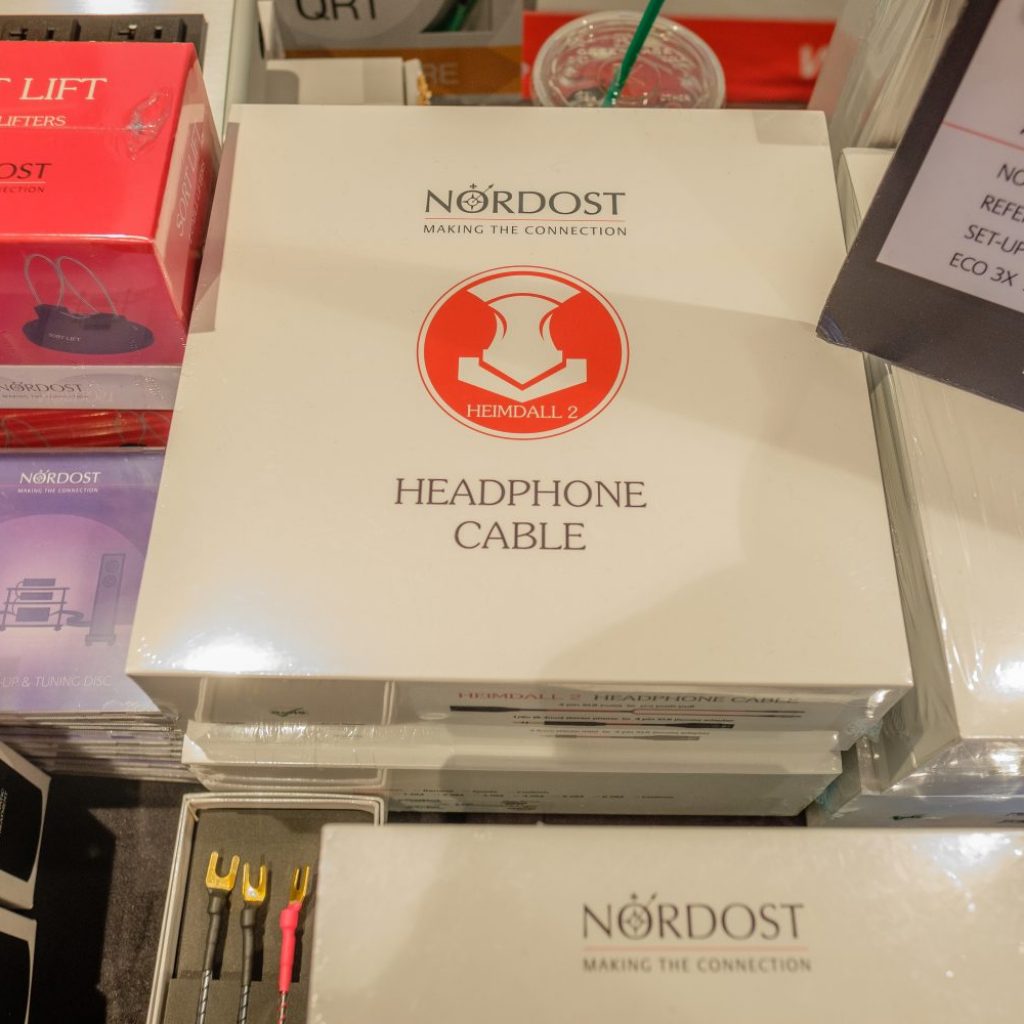 The Heimdall 2 steps up transparency and soundstage over the Blue heaven and allows for a wide soundstage with increased clarity in inner detail . The Heimdall offered at $799 is a true reference grade headphone cable designed to extract the best out of your headphones.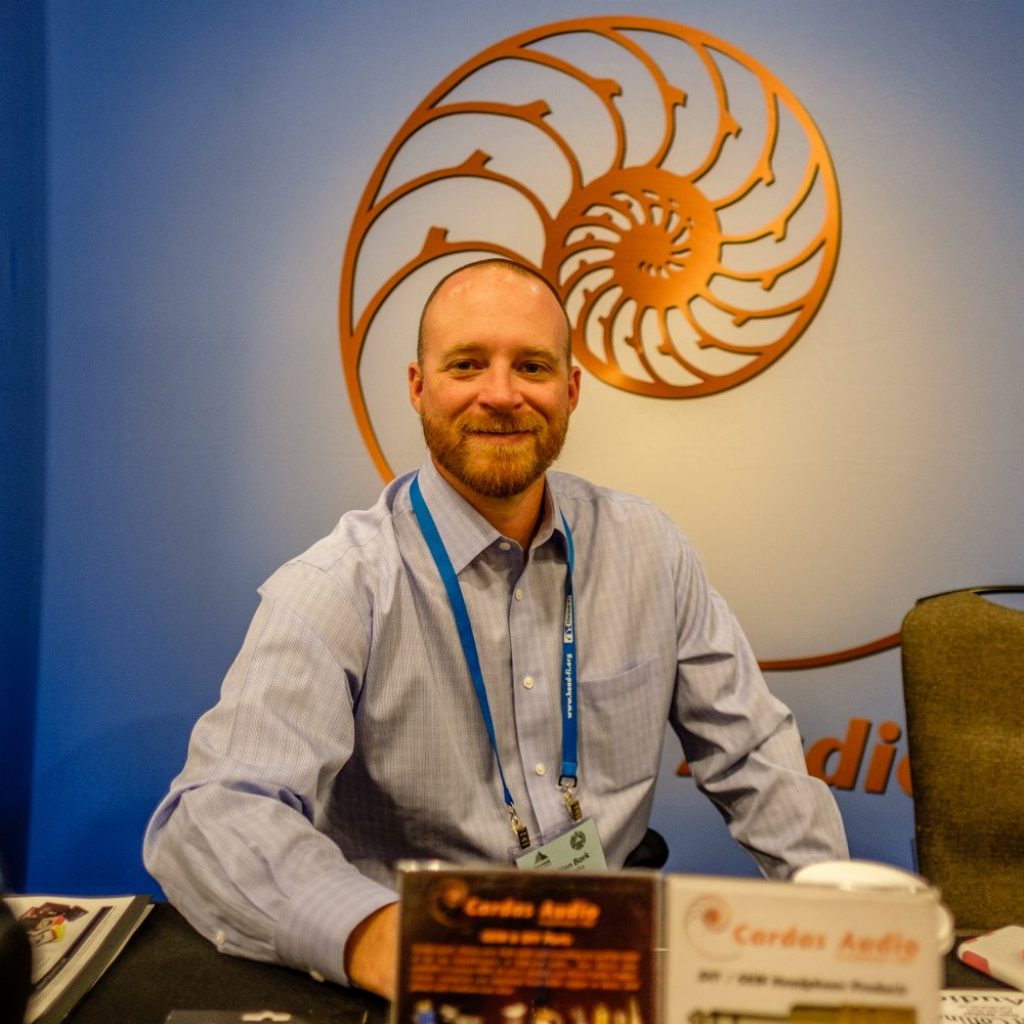 Lois Cruces was showing George Cardas 30th Anniversary Edition A8 ear-speaker. The $349 in ear monitor offers a wonderful dynamic presentation with a neutral balanced design. The midrange, bass and treble were all presented with exceptional musicality at a affordable price. Comfortable and easy to fit with a variety of tips makes the A8 is one of the best values in universal designs.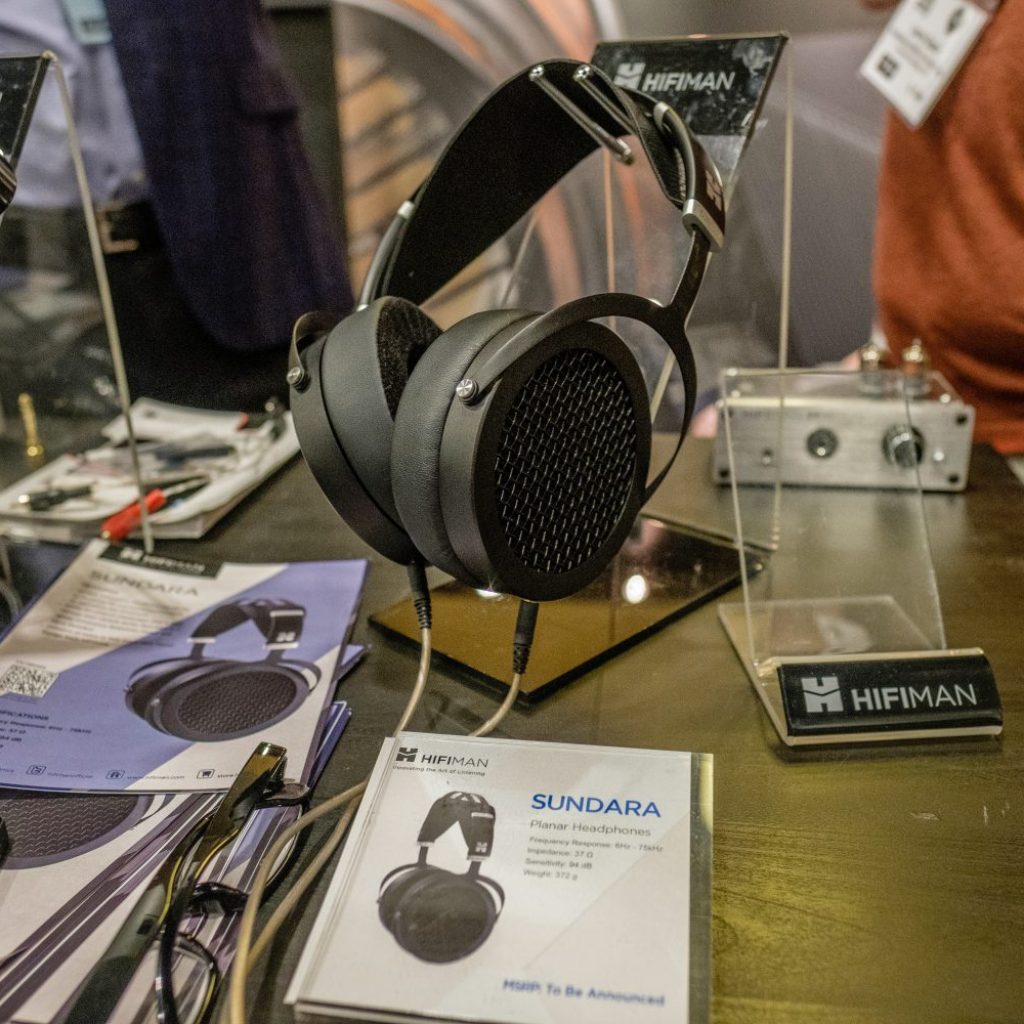 Hifiman Sundara priced at $499 is going to make quite a stir. The new design sounded open, transparent and had exceptional musicality.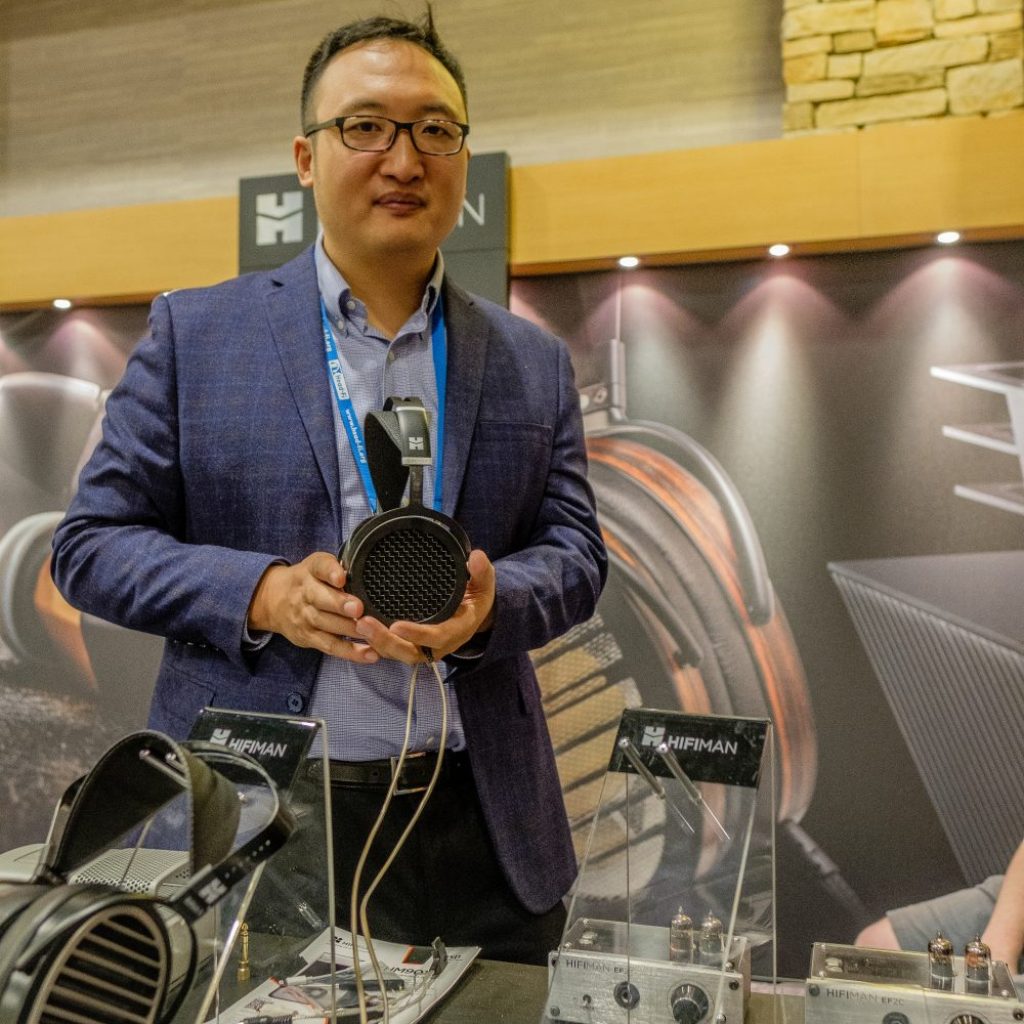 Fang Bian showcasing the new Sundara headphone,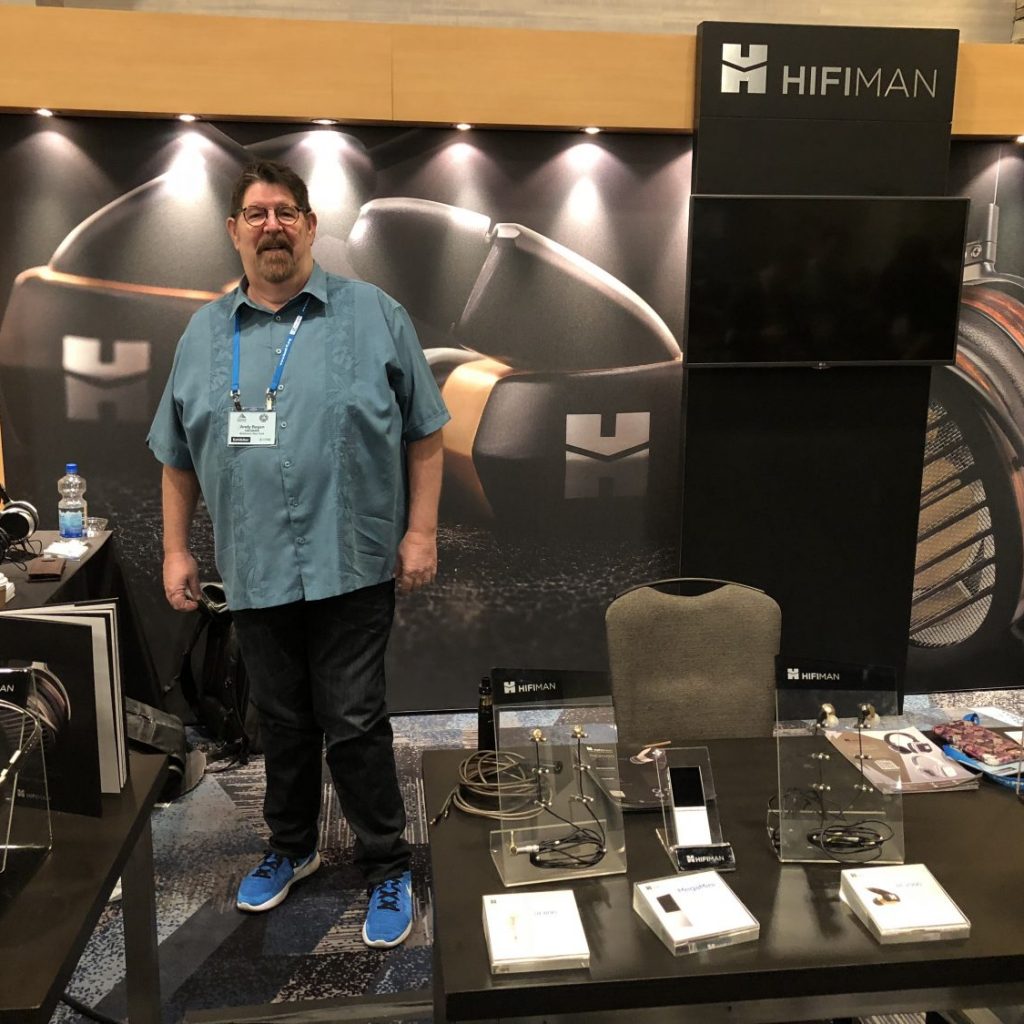 Andy Regan the new CMO for Hifiman was present and showcasing the new designs fromm HiFiman.
The Shangri-La priced at $50,000 is the ultimate statement from the folks at HiFiman. The sound is among the best I have heard in electrostatic design and the 300B tube amp was a revelation in transparency. 10 years of research and development and relentless work from Fang Bian is brought to the forefront with the Shangri-La. The sound is spectacular with clarity usually only found in live music. The Shangri-La is a revelation of what is possible in headphone design.