Listening to music with computers has brought significant challenges to music streaming. Low-cost products introduce noise and other artifacts to headphone listening, which is not ideal. Listening fatigue is not uncommon in poorly designed products. TEAC a Japanese-based company has addressed many of the issues with the introduction of the fully upgradeable TEAC UD-701N network player.
TEAC's UD-701N is housed in a sturdy and beautiful black chassis and is a flagship network player that can do it all. TEAC used a high-end newly-developed TEAC ΔΣ (Delta Sigma) discrete DAC capable of playing 22.5MHz DSD and 384kHz/32-bit PCM and can decode MQA formats as well as all other current digital formats.
The TEAC UD-701N includes a built-in full-function preamp with both digital and analog inputs for use in a 2-channel loudspeaker system. TEAC included five digital inputs (two Optical S/PDIF, two Coaxal S/PDIF, and one USB) as well as two USB ports (one on the front and one on the back) for direct connection to a hard drive or flash drive, Ethernet (for use with Roon or streaming), or Bluetooth. For analog, there are both single-ended (RCA) and balanced (XLR) inputs and preamp outputs in addition to the built-in headphone amplifier which includes a four-pin XLR for balanced listening as well as 1/4″ TRS single-ended connection. The UD-701N also includes an external clock input, trigger switch input and output, and RS-232C controller input.

Popular features include:
Newly-developed TEAC ΔΣ (Delta Sigma) discrete DAC
Dual mono, fully-balanced circuit structure realizes outstanding channel separation
Playback of 22.5MHz DSD and 384kHz/32-bit PCM is possible as a USB DAC and network player
Preamp function with four digital inputs and two pairs of RCA/XLR line inputs
4-pin XLR headphone amplifier that can be switched between balanced and active ground (single-ended)
MQA full decoder function that also supports digital inputs of CD Player
Upconversion to 2/4/8× sampling frequencies using RDOT-NEO (Refined Digital Output Technology NEO)
Bluetooth® receiver supports LDAC, LHDC, aptX™ HD, and other high-resolution codecs
Conforms to OpenHome standards and supports Roon Ready
Supports Spotify Connect, Tidal, Qobuz, and TuneIn (Internet Radio)
Unique TEAC-HCLD2 (TEAC High Current Line Driver 2nd Gen) enhanced-current output buffer circuits
Analog preamp circuits with high resolution using TEAC-QVCS (Quad Volume Control System) a variable gain amp volume control with four independent circuits for left, right, positive, and negative (L+, L−, R+, and R−)
Full Function Remote Control

UD-701N includes two front handles that make carrying the unit easy and give the chassis an artistic look. The four separate toroidal transformers (right channel, left channel, network, and digital) are isolated reducing unwanted vibrations and only three feet are installed on the chassis creating a more stable tripod configuration further reducing vibration. All parts are of the highest quality, including the screws used to construct the unit.
Connecting the TEAC UD-701N to my system and via USB to my Macbook Pro was a snap. It was a simple matter of plugging the wires into the device and enabling Bluetooth, Roon recognized the device and I was ready to listen. I used the UD-701N only as a network player and did not use the preamp section.
Roon is outstanding for me, using both Qobuz and Tidal tracks, plus DSD files from a separate 8TB hard drive, I was able to get the best of what the UD-701N has to offer.
Sound
Having heard the TEAC UD-701N at several shows, I knew this was a reference caliber piece so I asked for a review sample. Noticeable immediately was a silent black background. Free from any noise or grain, the UD-701N was a true experience of how far headphone listening has come using network players.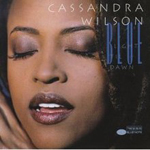 Cassandra Wilson's "You Don't Know What Love Is" is a magical journey into an artist who had exceptional clarity and tone. Using the Dan Clark Audio EXPANSE the soundstage was out of my head meaning that the UD-701N had a wide soundstage with imaging and air between performers, I could picture her with her musicians and the sound was a remarkable live listening experience.
Cassadra's vocal was outstanding, the inner detail and retrieval of syllables were easily reproduced. The cymbals were alive and shimmering, much like what you hear live. The Bass was textured and went as deep as the transducer would let it go. Treble extension was a plus on this unit and the imaging is nothing short of spectacular. Razor sharp and masterful.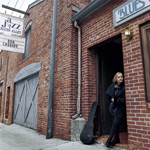 Eva Cassidy's performance on Sting's "Field of Gold" is another example of a magical performance by an artist who passed away from cancer at a much too young age. Enormously talented, this tune showcases her qualities as a vocalist. Beautiful and vocally brilliant she took the listener on a journey and the relaxing sound of this tune was performed flawlessly on the UD-701N and was special.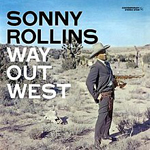 Switching to the Audeze LCD-5 provided another open planar headphone sound to the listening experience. Neutral and performing magically, I switched to Sonny Rollins' "Way Out West" which I could see was 24-bit/192kHz MQA on Tidal and the TEAC screen picked it up immediately and once again delivered the ultimate performance.
Streaming was once again seamless and quiet. The sound was leaning more towards slightly warm, much like I hear on tube setups, and was always musical. Jazz and vocal enthusiasts will be treated to a live sound that is addicting. The TEAC UD-701N once again performed exceptionally and listening to cymbals on this recording and the drumsticks hitting the skins was outstanding.
Sonny's Tenor Sax sounded alive and was in his own space. Musical notes were masterfully recreated and you could see why he's one of the all-time greats. His performance on this album is spectacular and the UD-701N fleshes out the inner detail of the music with ease and confidence.
"Fanfare for the Common Man" on any system is as challenging as any recording I have ever heard. Reference Recording went all out in this production by Eji Que conducting the Minnesota Orchestra. The piece demands speed and exceptional start and stop performance from a component and the UD-701N was up to the challenge.
Delivering a layered soundstage and playing at ungodly loud listening levels the unit never faltered. Tympani strikes were in the room on the HIFIMAN SUSVARA and it was spectacular. The speed of the unit was on another level and the orchestra was fast and dynamic, Tympani whacks numbed my brain and delivered a performance that was simply amazing and never faltered. Always musical and an experience I would not soon forget.
Melody Gardot's "If You Love Me" on "Sunset in the Blue" on the Focal Utopia 2022 was another magical journey with its balanced presentation. The Utopia 2022 was easily driven on the TEAC and flawless. The exceptional sound stage and clarity of her vocal was enjoyable. Reproduced with clarity, and the trumpet never sounding harsh or interfering with her vocal, with its air and space to her right, this exceptional album recorded in MQA was sensational to listen to.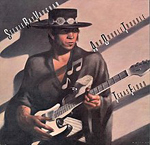 Grado's PS1 is my headphone of choice for Classic Rock. The open sound of Grado is magical on rock recordings. Stevie Ray Vaugh's "Love Struck Baby" was fast and vibrant, and Stevie played his guitar with finesse and speed. "Texas Flood" sounded exceptional in MQA 24-bit/192kHz. Grado's performance on this track was sensational. Open sound, fast and transparent it was synergistic with the TEAC UD-701N and did not disappoint.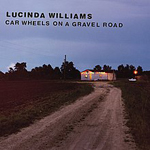 The Dan Clark Audio STEALTH isolated my sound making it the perfect choice, especially for evening listening sessions. "Car Wheels on a Gravel Raod" was a composition in Lucinda Williams's early career that sounded exceptional. I could hear nothing but inner detail and the STEALTH delivered big time performance with its closed design, I heard nothing but music. Soundstage is a true revelation on this headphone design, and the TEAC UD-701N is a perfect match that delivered another musical experience.
Final Thoughts
Whether I was listening to plain redbook 16-bit/44kHz or 24-bit/384kHz or DSD files the TEAC UD-701N is truly an endgame system. Priced at just $4,200 US it really provided outstanding sound. Feeling a unique musical experience with a sensational one-piece network player is exceptional. Noise free and nothing short of spectacular performance the TEAC UD-701N can compete with units that cost much more.
Balanced amplification made difficult headphones easy to drive, and the soundstage on classical recordings was produced with a wide and deep soundstage. Instruments with bass were always true to the recording with excellent texture, but never overpowering.
The midrange was alive and vocal performances were a treat to listen to, whether it was a female or male vocal it always sounded realistic.
Highs were grain free. Drum cymbals sounded crisp and inner detail was noticeable and easily distinguishable between brush and sticks. The performance of trumpets and horns were all recreated musically.
The TEAC UD-701N is also future-proof through firmware updates and other components which can be added as your system grows. TEAC offers other components for purchase such as an amplifier and a Master DAC Clock that can be connected to form a majestic game-ending system.
TEAC's UD-701N impressed me with its transparency, speed, and detail retrieval. Impressive with its black background and its ability to add pieces made this an easy recommendation. The ability to listen at this level and a product that competes with much more expensive gear make this a bargain. If you want musicality and finesse with a dead silent background that is future-proof you should audition the TEAC UD-701N. Big thumbs up to what will be my new endgame reference system. Purchasing the unit gives it my highest recommendation.
Price: $4,299.99
Manufacturer's Website: teac-usa.com
Available at www.moon-audio.com
Specifications:
DAC section
DAC
TEAC ΔΣ Discrete DAC × 2
Upconvert
2xFs / 4xFs / 8xFs (maximum 384kHz)
Analog audio inputs
Balanced
Connectors
XLR × 1 pair
Input impedance
50kΩ
Maximum input level
5Vrms
Unbalanced
Connectors
RCA Pin (gold-plated) × 1 pair
Input impedance
25kΩ
Maximum input level
2.5Vrms
Digital audio inputs
USB
Connectors
USB B-type × 1, (USB2.0 compliant)
Supported formats
PCM
16 / 24 / 32bit
44.1k / 48k / 88.2k / 96k / 176.4k / 192k / 352.8k / 384kHz
DSD
2.8M / 5.6M / 11.2M / 22.5MHz
Coaxial
Connectors
RCA Pin (god-plated) × 2 pairs
Input level
0.5Vp-p
Input impedance
75Ω
Supported formats
PCM
16 / 24bit
32k / 44.1k / 48k / 88.2k / 96k / 176.4k / 192kHz
DSD
2.8MHz (176.4kHz/24bit DoP format)
Optical
Connectors
Rectangular (TOS) × 2 pairs
Input level
–24.0 to –14.5dBm peak
Supported formats
PCM
16 / 24bit
32k / 44.1k / 48k / 88.2k / 96k / 176.4k / 192kHz
DSD
2.8MHz (176.4kHz/24bit DoP format)
ETHERNET
Connector
RJ-45 × 1 (1000Base-T)
Supported formats
PCM
16 / 24 / 32bit
32k / 44.1k / 48k / 88.2k / 96k / 176.4k / 192kHz / 352.8k / 384kHz (Stereo)
DSD
2.8M / 5.6M / 11.2M / 22.5MHz (Stereo)
Supported formats
PCM lossless
FLAC, Apple Lossless (ALAC), WAV, AIFF, MQA
DSD lossless
DSF, DSDIFF (DFF), DoP
Compressed audio
MP3, AAC (m4a container)
USB flash drive
Connectors
USB A-type × 2 (Front × 1, Rear × 1, USB2.0 compliant)
Supported file system
FAT32, exFAT and NTFS single partation
Supported file format
PCM
16 / 24 / 32bit
32k / 44.1k / 48k / 88.2k / 96k / 176.4k / 192kHz / 352.8k / 384kHz (Stereo)
DSD
2.8M / 5.6M / 11.2M / 22.5MHz (Stereo)
Supported file formats
PCM lossless
FLAC, Apple Lossless (ALAC), WAV, AIFF, MQA
DSD lossless
DSF, DSDIFF (DFF), DoP
Compressed audio
MP3, AAC (m4a container)
Bluetooth®
Bluetooth® version
4
Output class
Class2 (rrange: 10m)
Supported profile
A2DP, AVRCP
Supported A2DP codec
LDAC, LHDC, AAC, SBC, Qualcomm®aptX™ audio/HD audio
A2DP content protection
SCMS-T
Number of saved pairings
Maximum 8
Analog audio outputs
Balanced
Connectors
XLR (gold-plated pins) × 1 pair
Output impedance
220Ω
Output level settings
Selectable from Fixed (0dB), Fixed (+6dB), Variable, or Off
Maximum output level
2.0Vrms (1kHz, Full-scale, 10kΩ loaded, FIxed at 0dB)
4.0Vrms (1kHz, Full-scale, 10kΩ loaded, FIxed at +6dB)
12Vrms (1kHz, Full-scale, 10kΩ loaded, Variable)
Unbalanced
Connectors
RCA Pin (gold-plated) × 1 pair
Output impedance
180Ω
Output level settings
Selectable from Fixed (0dB), Fixed (+6dB), Variable, or Off
Maximum output level
2.0Vrms (1kHz, Full-scale, 10kΩ loaded, FIxed at 0dB)
4.0Vrms (1kHz, Full-scale, 10kΩ laoded, Fixed at +6dB)
6.0Vrms (1kHz, Full-scale, 10kΩ loaded, Variable)
Headphone outputs
Balanced
Connector
4-pin XLR × 1
Pin asign
Pin1: L+, Pin2: L–, Pin3: R+, Pin4: R–
Unbalanced
Connector
6.3mm Stereo jack (gold-plate) × 1
Maximum output power
Balanced
700mW + 700mW (32Ω loaded)
Unbalanced
500mW + 500mW (32Ω × 1 loaded)
Supported impedance
16 to 600Ω
Clock sync input
Connector
BNC (gold-plated) × 1
Input frequency
10MHz
Input impedance
50Ω
Input level
Rectangle wave
Equivalent to TTL
Sine wave
0.5 to 1.0Vrms
External control
Trigger Input (12V TRIGGER IN)
Connector
3.5mm Mono mini jack × 1
Input level
12V, 1mA
Trigger output (12V TRIGGER THRU)
Connector
3.5mm Mono mini jack × 1
Output level
12V
Maximum current supply
100mA
Audio performance
*Measurement conditions: Input signal: 192kHz/24-bit PCM, Measurement output: RCA, DAC low-pass filter: On
Frequency response
5Hz to 80,000Hz (+1dB/–5dB)
Total harmonic distortion
0.01% (1kHz, LPF: 20 to 20kHz)
S/N ratio
110dB (A-Weight, IHF-A)
Power
AC120V, 560Hz (US/Canada)
AC230V, 50Hz (UK/Europe)
Power consumption
40W
Standby power
0.4W
Overall dimensions
444 (W) × 111 (H) × 334 (D) mm (including protrusions)
Weight
11.8kg
Operating Temperature
+5℃ to +35℃
Operating Humidity Range
5% to 85% (no condensation)
Storage Temperature Range
–20℃ to +55℃