I have been really into wireless headphones this past year or so. The freedom that they provide by allowing their owner to "cut the chord" is simply too good too pass up. As well, with newer models, I've found that the functionality and performance of Bluetooth headphones really has improved to the point were they can readily replace their wired predecessors. Most that I've tried range in the $400+ price points and when I had the chance to hear 1More's new MK802s, I was quite excited to hear how good these $149 Bluetooth headphones performed. Other similar products from Bose, Beats, or Sennheiser would typically come in considerably more, say 3-4X the price. The folks at 1More certainly didn't let the grass grow under their feet after the release of the MK801s and were back at designing outstanding value based products.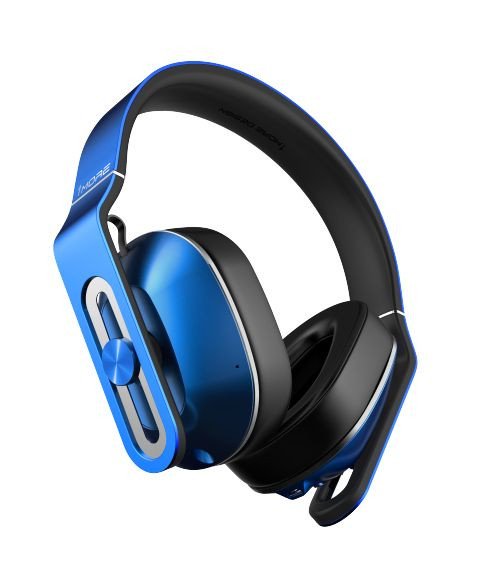 Right off the bat, the packaging quality and construction of the MK802s competed with headphones in the $300 price range. "Very professional and slick", where the two thoughts that popped in my mind as soon as I opened them. The headphones themselves are very well built and are right up there with the PSB M4U or Beats Solo. The materials used are also at this level, but costing roughly one third of the amount. The Icons were very similarly impressive from a value proposition, but the new MK802s have improved upon this further. I currently don't know of any wireless headphone that comes even close to this price range. Throw in the impressive build and sound quality, it's a no brainer in my opinion!
The specifications for the headphones are:
INCLUDED:
Over-ear Bluetooth wireless headphones
Optional Kevlar core cable with in-line microphone and remote
Attractive traveling fabric bag
Micro-USB charging cable and power adapter
Luxurious packaging and storage box
TECHNICAL DETAILS:
Frequency Range: 20-20,000 Hz
Bluetooth: Bluetooth® 4.1 with 30 ft. range
Battery Life: Standby 5 months, Talk 26 hours, Music 15 hours
Driver Diameter: 40 mm
Optional Cable: 1.2 m Optional plug: 3.5 mm
Color: RED, BLUE
I guess my only real gripe (and it is small considering the fantastic price point of only $149USD), is that I'm not a fan of fabric storage bags. They offer only minimal protection and I typically prefer to see a hard shell case. But that said, hard shell headphone cases can be had pretty cheap on ebay as an after-market purchase. Again, this is really my only issue and I do consider this VERY minimal. But everything from the build quality to the fit and finish of these headphones screams $300+ quite easily and especially considering their wireless capabilities. Comfort for long sessions was definitely above average, though after a few hours they did feel a bit "clampy" around my ears. But I did find them more comfortable than say the Wireless Beat's Solo 2 headphones (roughly 3X the price of the MK802s). The right ear-cup has buttons to shuffle through songs, increase or decrease volume or answer phone calls (if paired with your mobile phone). So everything you'd expect in terms of functionality from a great pair of wireless Bluetooth headphones.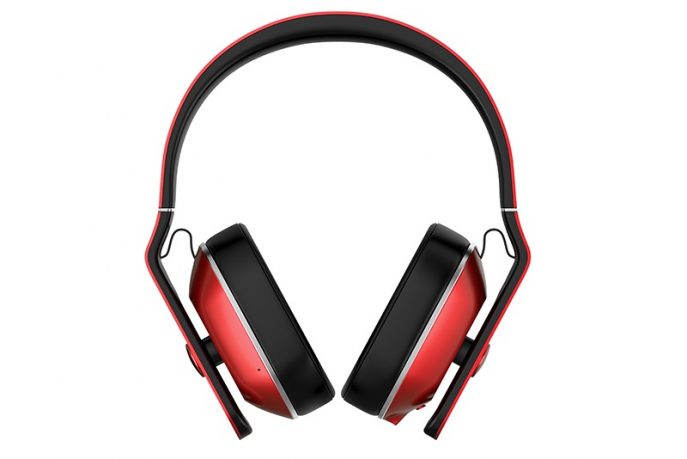 Moving on to their sound…
My first source was my iPhone 6. I used this pairing with the MK802s for a few weeks straight at work and initial setup was a charm and very simple to get them up and running. My music was through Tidal's streaming service using their lossless quality (which is equivalent to a full CD). For some reason, I've been into a lot of Led Zeppelin this summer (a particular favourite band of mine through the decades). Listening to the 2015 remasters of "In Through the Out Door" was spectacular! These headphones simply rock! They offer a very vivid and fun presentation with an ever so slightly "U" like presentation that accentuates the bass and treble. I never really felt that Robert Plant's vocals were too pushed back in the song "In the Evening" but what was very energetic was the ethereal playing of who I consider the greatest rock drummer of all time; the one and only John Bohnam. The kick drum offered outstanding energy and presence, but at the same time didn't overwhelm the recording. Furthermore the cymbals were energetic and danced along top of the recording with very good detail. Simply put my initial thoughts were "at $129, these headphones are a steal….and that's without the wireless functionality". Considering they are in fact wireless headphones, then that's more like grand larceny. If you're a fan of rock music, then regardless of the band; from Led Zeppelin to Rush to The Rolling Stones, the MK802's will more than satisfy.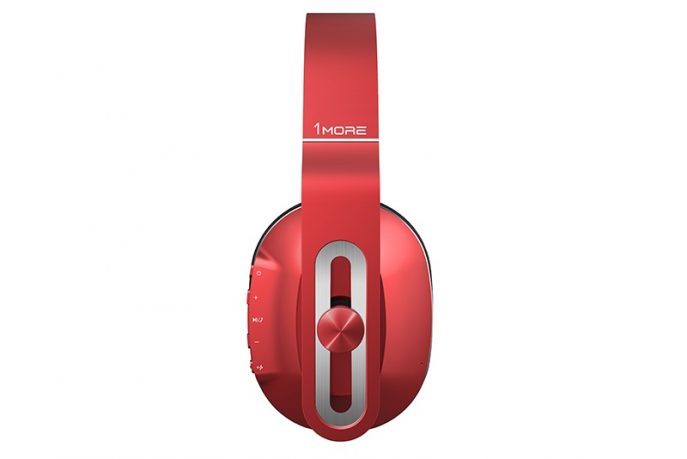 Moving on to Patricia Barber's "Companion", I quickly found that the detail retrieval of 1More's MK802s was very strong and competed with headphones in the $400 price range quite easily. The small nuances of the recording came through loud and clear and I never felt that this recording was "muffled" or "veiled". Female vocals really shone with these headphones and Patricia's sultry voice was a pure joy. The small breaths and vibrato in her voice was all laid bare and considering at their price point, these "budget" wireless headphones offer "real deal" sound quality. I was really impressed with not just their price-to-performance ratio, but just their performance overall (regardless of price). The bass, while a bit north of neutral to my ears, was very satisfying and reached down low with good levels of detail and control. The sense of space and sound-scape was equally impressive and when taken as a complete package, the sound quality of the MK802's simply had me rethinking my position on just how good budget level headphones could sound!
Overall with the flawless Bluetooth performance, great build quality and equally impressive sound quality, the folks at 1More have knocked the ball out of the park with the MK802 Wireless headphones. For only $149US, the value proposition is insanely strong and if you're looking for a pair of Bluetooth headphones and don't want to break the bank, I strongly recommend you check these headphones out!
***As a special offer for Headphone.Guru readers, these headphones can be had for only $129USD using the code: "802special". Use this on 1More website when ordering them and you will receive a $20 dollar discount. As well, if you're into IEMs, their new iBFree's use the following code: "IBFspecial". Now how's that for outstanding value?