This past fall, I was finally able to hear the updated AB-1266 Phi headphones to JPS Labs' venerable flagship headphones here at the TAVES Consumer Electronics Show (https://headphone.guru/taves-consumer-electronics-show-2017/). While I enjoyed the initial Abyss headphones, I had some issues with regards to transparency and treble response that I felt held them back from greatness. Almost immediately, I was impressed with what I heard with the newer Phi edition. The improvements to my ears were quite profound and a few weeks later I found myself purchasing my own pair from the good folks at Woo Audio. So after some time with these fantastic headphones, I was finally able to put pen to paper and give them a much deserved thorough review.
From an initial glance you can see that they are quite unique in their design and very different from literally every headphone you've ever seen before. Except for a slight finish coating difference, they look almost identical to their predecessors. What counts though is what's inside. The designers at Abyss have gone back to the drawing board with regards to significant changes to the planar magnetic drivers. The new Phi drivers have dramatically increased field line contrast allowing for greater accuracy in relation to the driven trace pattern (voice coil). As well, Abyss has reduced the micro-phase distortions to insanely low levels with this newer version. Acoustics are in turn tuned without the need for absorption or treatments. As a result, this yields a headphone with near perfect speaker performance. I found details no longer blurred and the overall presentation was the most "speaker-like" I've heard from any pair of headphones! As well, the new AB-1266 Phi headphones have a slightly increased sensitivity by a few dB and the headphone impedance was lowered by 4 ohms to 42. According to the manufacturer overall harmonic distortion and waterfall decays were all improved upon even further; yielding a much cleaner overall presentation. I can confirm that they do in fact sound more transparent and are easier to drive than their predecessors.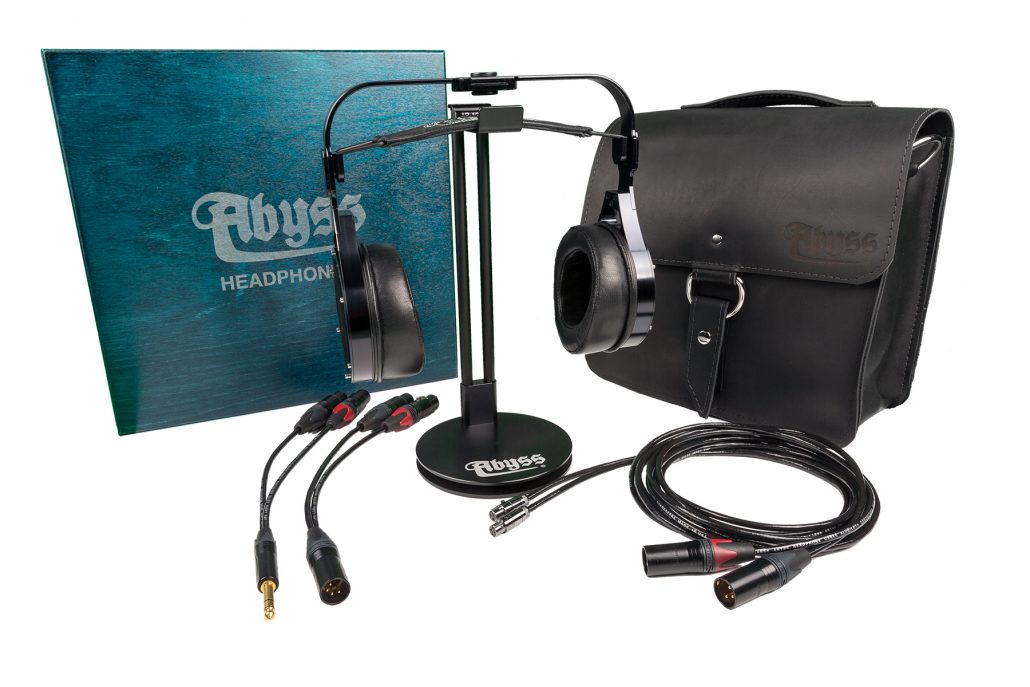 There are three levels for the AB-1266 Phi headphones and while the headphones themselves are identical, the included accessories and cables can vary. The available options are:
AB-1266 Phi Lite
($4495 US)
AB-1266 Phi Deluxe ($5495 US)
AB-1266 Phi Complete ($7495 US)
AB-1266 Phi Headphone
AB-1266 Phi Headphone
AB-1266 Phi Headphone
Balanced 8 FT (2.5 meter) 4 pin XLR cable, with flexible 1/4″ (6.3 mm) adaptor. All cables are high performance custom made by JPS Labs for Abyss.
Dual balanced 8 FT (2.5 meter) 3 pin XLR cable set, and both 1/4″ (6.3 mm) and 4 pin XLR cable Y-adaptors, all custom made high performance cables by JPS Labs for Abyss.
Upgraded JPS Labs Superconductor HP Dual balanced 8 FT (2.5 meter) 3 pin XLR cable set, the highest performance cables available for the AB-1266, and both 1/4″ (6.3 mm) and 4 pin XLR cable Y-adaptors.
Velvet bag with embroidered ABYSS logo.
Heavy leather man bag style carry case (made in California, USA) with extra room and pockets for an iPad, portable amp or player, for a completely portable high resolution audio system.
Heavy leather man bag style carry case (made in California, USA) with extra room and pockets for an iPad, portable amp or player, for a completely portable high resolution audio system.
Heavy aluminum extended height headphone stand, laser engraved ABYSS logo, always ready to play.
Heavy aluminum extended height headphone stand, laser engraved ABYSS logo, always ready to play.
Before I continue with this review, I have to first mention that getting the fit right is of upmost importance with these headphones. As mentioned, the design of these headphones is like no other, getting them to fit properly will take some time, patience and understanding. Thankfully the folks at Abyss have a great primer available on their YouTube Channel (https://www.youtube.com/watch?v=GundN7voH5o) to help you through this process. I strongly suggest you watch this video and get the fit just right before you proceed with any critical listening as this can greatly change the sound and comfort levels. But when I got this dialed in, I found both the resulting sound quality and comfort very worthwhile the effort I put in!
These headphones are built like tanks and should last you for many years if not decades! The aluminum and leather materials are really top shelf and the headphones exude quality in terms of build quality and construction! The folks at Abyss really put in a lot of care into their premium products and the results really show. From the impressive wooden storage/presentation box, to the included cables and accessories and ultimately to the headphones themselves. As well, when I got the fit "just right", I was able to use these headphones for hours on end without any hint of discomfort. Overall, regardless of the higher price tag, these headphones truly bring the goods with regards to product quality.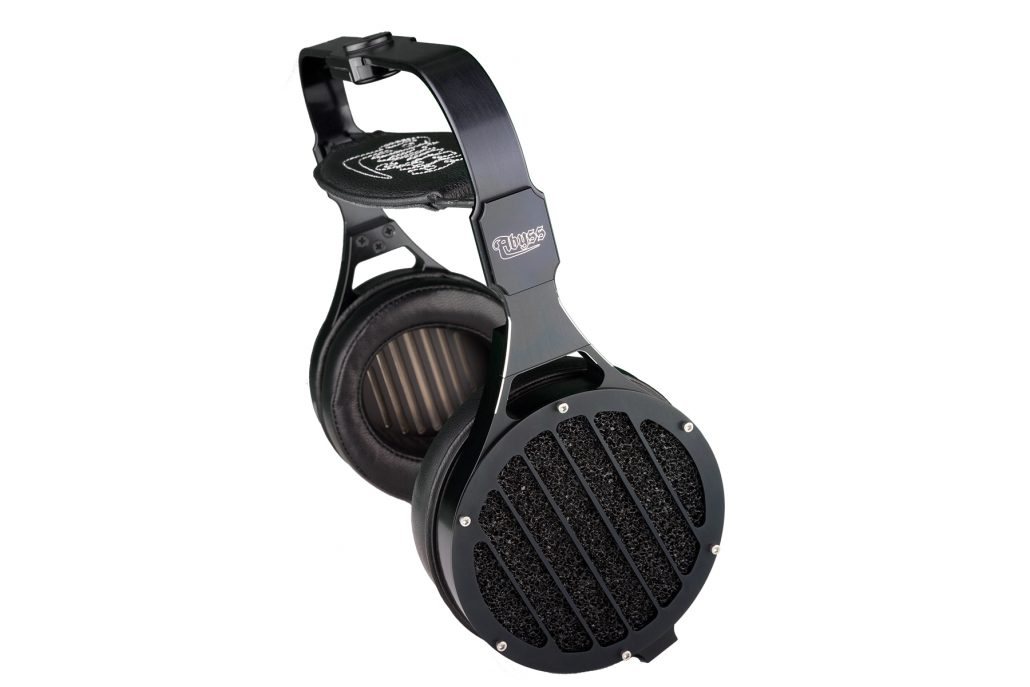 The full specifications for the AB-1266 Phi headphones are:
Frequency Response:5 Hz to 28 KHz
Impedance:42 ohms nominal
Phase:Flat
Sensitivity:88 dB/mW
Distortion:Less than 1%; Less than 0.2% through ears most sensitive range
Weight:620 grams
I very quickly came to the conclusion that these headphones; like most planar-magnetic headphones, require power to really hit their stride. So unfortunately, I had to set aside my portable Chord Hugo 2 DAC/amplifier for this review. Instead I used my Chord Electronics DAVE DAC and HeadAmp GS-X Mk2 headphone amplifier with a balanced connection (using Audioquest Water XLR cables). The 5+ Watts of power that the GS-X Mk2 can output really made the AB-1266 Phi headphones come alive and when coupled with the upmost in terms of detail retrieval and transparency of the Chord DAVE, I found this a magical combination for these headphones.
First up I selected "Sinatra at the Sands" staring the Chairman of the Board himself through Tidal's lossless streaming service. Almost immediately I was transported both in time and space back to the famous Sands Hotel & Casino in 1966. Right off the bat, I can very easily confirm that the AB-1266 Phi headphones offer the most "speaker-like" presentation that I've heard from any pair of headphones. This is the closest I've ever gotten to reproducing my home theater experience in personal audio. The sound staging was the most expansive and realistic that I've come across; my previous favourites in this regard, the Sennheiser HD800/HD800S have finally been dethroned. The room at the Sands was so very realistically portrayed that it literally put me front and center while old "Blue Eyes" broke into "Come Fly With Me". The chatter of the crowd was eerily put forth with such clarity and realism that it gave me goosebumps. Moving on to Frank's vocal stylings, the AB-1266 Phi really shone. The previous version (non "Phi") sounded a bit withdrawn in comparison, but thankfully the new Phi headphones really hit the nail on the head with the midrange by offering a clear and upfront presentation that truly was among the very best I've heard from any pair of headphones. This new version of headphones have really come a long way! The world famous Abyss bass is still there, deep, powerful and masterfully detailed and in the end offers some of the very best presentation of the lowest octaves in a recording that you'll ever hear from a pair of headphones! The stand-up bass portrayal really put the musician literally right there in my minds' eye. But the two biggest areas for improvement of the new Phi headphones over their predecessor was in the treble region and overall transparency. At times, I found that the previous Abyss headphones could sound a bit "steely" when say the trumpets belted out the high notes and in the end offer a metallic-like treble response. And boy was I impressed when I listened to some problematic tracks like "I've Got You Under My Skin" which, with the wrong headphones, could leave me with a slight cringe. The AB-1266 Phi were simply sublime in this regard and offered both wonderful treble extension and clarity and yet never portrayed it as strident. I smiled from ear to ear throughout the 70+ minutes of this classic live album. The Abyss AB-1266 Phi's incredible transparency, clarity, balanced presentation and expansive sound staging literally ticked off every box that I look for in a pair of headphones.
Next up was a particular favourite album of mine. Released in September of 1991, "Nevermind" by Nirvana set off the '90s with a bang (not to mention Dave Grohl's music career). This album is filled with energy (just like Dave Grohl's drum stylings) with wonderfully rich bass overtones and guitars that really bite. For this album, I used the 25th Anniversary remastered CD. As soon as I pushed play on my Cambridge Audio 850C CD transport, "Smells like Teen Spirit", when the drums and bass kicked in a few seconds after the initial guitar solo really gave me the impression of listening to my speaker setup. The bass was visceral and filled with life and energy, but at the same time was taught, controlled and extremely well defined. Simply put, these headphones offer some of the very best bass I've heard; regardless of headphones or speakers! The initial bass solo at the beginning of "Lithium" very quickly impressed me with the incredible control and depth of the lowest octaves that these headphones can put out. The "out of your head" experience that I've experienced with other top flight headphones (like the Sennheiser HD800 or HD800S) was really left behind when I pulled the AB-1266 Phi on to my head. These are the most expansive and open sounding headphones I've heard and I never thought imaging like this was possible with personal audio. I completely and thoroughly enjoyed "Nevermind" and writing about that listening session now still puts smile on my face; even though I've heard that album literally hundreds of times over the past 26+ years.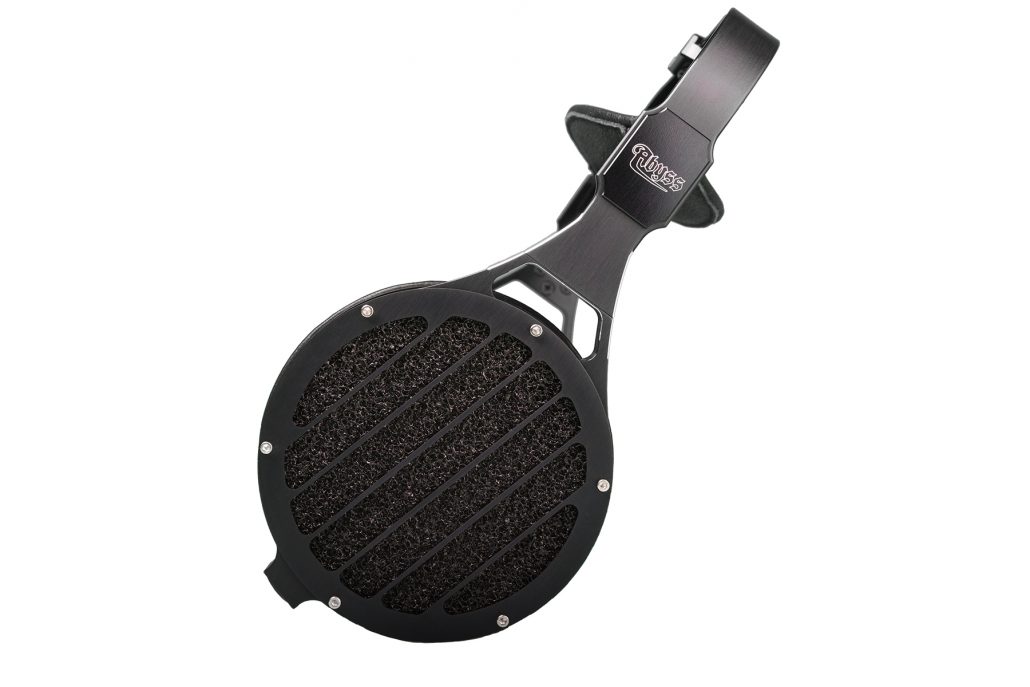 Finally I wanted to try these impressive headphones with classical music. "Pictures at an Exhibition" by Modest Mussorgsky (performed by Orchestre Mondial des Jeunesse Musicales) is a brilliant work and truly a masterpiece. Well I can safely and emphatically report that the AB-1266 Phi headphones can not only keep up with complex works like this with outstanding detail retrieval and transparency, but also offer a truly life-like experience! I felt that I was transported to Roy Thompson Hall here in Toronto and the TSO was performing right in front of me. This DSD version that I have is a particular favourite album of mine as it offers an incredibly clear and concise recording that is one the very best that I've heard. Right from the initial lone trumpet solo to the final movement of the work, I was floored at just how nimble the AB-1266 Phi headphones were. They offered a truly life-like presentation that so many other top of the line headphones fail to reproduce. Everything from the incredibly wide and deep soundstage, to the impressive detail retrieval and transparency all contributed to quite the experience.
So after a few more months with these headphones, all I can say is that they have become one of my top 2 or 3 headphones of all time! Having sold off my electro-static setup; including the venerable Stax SR-009 and SR-007 headphones, I can easily say that I no longer miss them whatsoever. All I have to do is put the AB-1266 Phi headphones on and sit back. Yes, they are not cheap and yes, they do have unique design motif, but once you get the fit just right and if you have a quality upstream rig (amplifier, DAC, source, etc…), they will reward you with an astounding speaker-like presentation that no other pair of headphones can offer. The improvements over the previous version are quite profound and take these headphones to the top for me. Personal audio just doesn't get any better than this!