I absolutely loved the AEON 2 open-backed headphones when I reviewed them last year: https://headphone.guru/dan-clark-audio-aeon-2-open-backed-headphones-a-fantastic-upgrade-to-a-classic/. Considering the $899 US price point and the top tier sound quality, I found that their transparency and clarity rivalled many flagship competitors costing significantly more money. Well, never being the sort to let the grass grow under their feet, the folks at Dan Clark Audio have released the new AEON 2 Noire headphones. Offering a closed-back design now in a sexy all-black colour and with new perforated earpads, the AEON 2 Noire offers a more accurate and balanced frequency response to the AEON 2 Open, but still retains all of the magic that made the AEON 2 one of the best sub $1,000 headphones on the market! Using the same top-flight materials offered in the AEON 2 Open and Closed versions, the Noire's sleek all-black appearance just pops visually and the new perforated earpads offer a frequency response closer to the Harmon Target and a sound stage that is both wider and deeper. The ingenuous collapsing headband thankfully returns with the Noire headphones and when we are allowed to go back out into the world after this crazy pandemic, this portability is a huge bonus for these incredibly great sounding and stylish headphones! The AEON Noire continue to use the impressive drivers introduced in both the AEON 2 Open and Closed released just last year, but the new earpads have further tuned to sound to a more balanced approach that works with an even wider range of musical preferences.  These drivers utilize the following upgrades over the first AEON versions:
Updated the drivers themselves and their structure to flip them 180o in order to remove magnet and flow structures from between the diaphragm and the ear
As well, they streamlined flow elements by converting to a single construction and in turn eliminated air gaps to improve internal airflow
Changed to higher precision machined flow structures
Superior driver damping for improved resolution, dynamics and smoother frequency response
New voicing, with a leaner lower midrange for and a much larger soundstage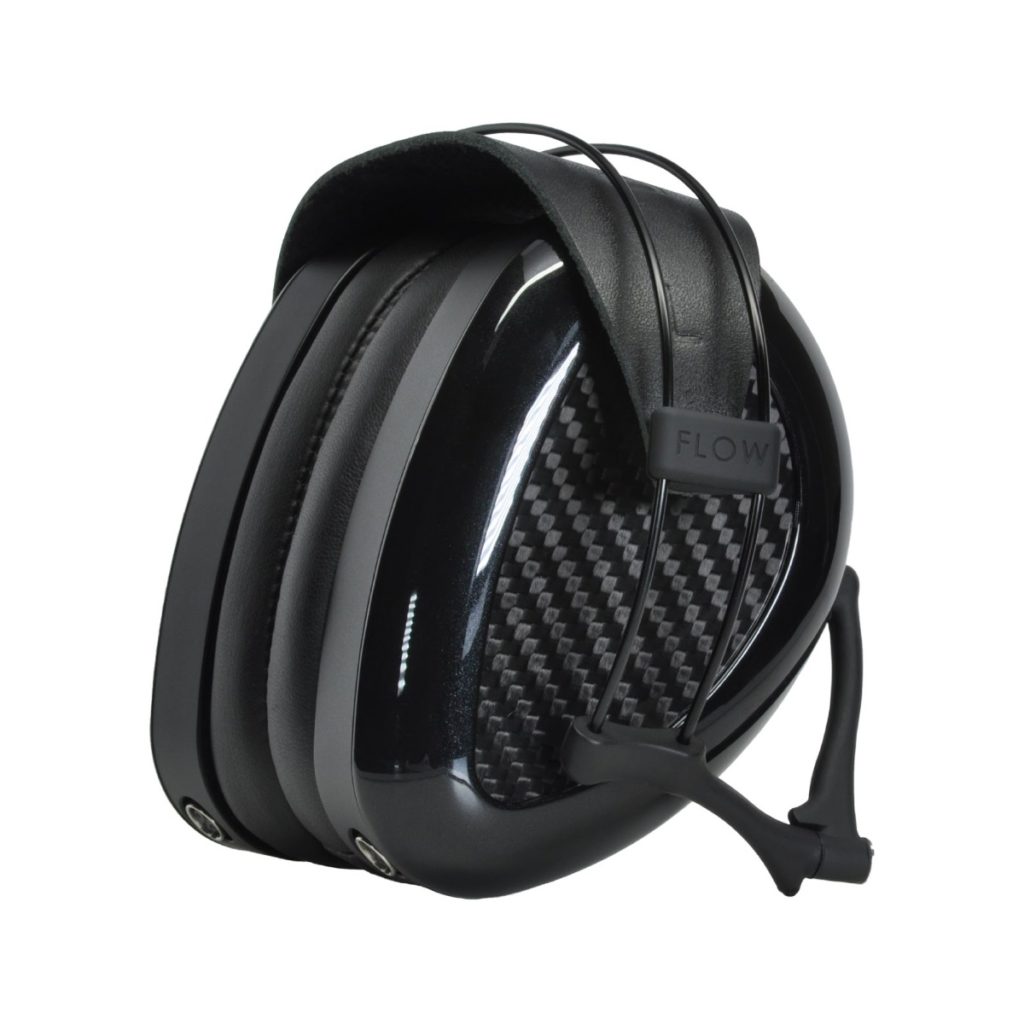 Not only do these headphones look fantastic, but their comfort matches this and I could use them for literally hours without any sense of discomfort. In fact, they would seem to just melt away after 15 minutes of use with minimal clamping force and incredibly balanced weight distribution. The full list of specifications for these headphones are:
| | |
| --- | --- |
| Driver | 62mm x 34mm single sided planar magnetic |
| Driver Matching | +/- 2dB to target curve; L / R channels matched to 0.5dB weighted (30 – 8 kHz) |
| THD (Total Harmonic Distortion) | 0.3% (20 – 20kHz); 0.1% (100 – 8kHz) |
| Headband | Nickel-Titanium (Nitinol) Memory Metal |
| Baffle | Carbon Fiber |
| Earpads | Perforated Japanese Synthetic Protein Leather |
| Price | $899 USD |
Included with the AEON Noire headphones was the incredibly sturdy and small carrying case, a ¼" terminated cable (with 3.5mm adaptor), manual and the tuning kit of filters that you can use to specifically tune the headphones to your personal tastes. However, while I did find that I preferred to use them with the AEON 2 Open, I felt that the frequency response of the AEON Noire with the new earpads hit the sweet spot for me right out of the box.
After approximately 75 hours of burn-in, I decided to finally put paper to pen and take some notes on some closer serious listening sessions. For this, I decided to start using my FiiO M11 Pro DAP (digital-to-analog player) and a classic album that I've enjoyed for almost 20 years (I can't believe it has been almost 2 decades since this album was released!); Audioslave's self-titled first album kicked the door open with authority and this Californian supergroup and featured Soundgarden's Chris Cornell and Rage Against the Machine's Tom Morello. Well, right off the bat, I immediately thought to myself: "man, these headphones rock"! This portable setup rivalled many top-flight desktop rigs that I've enjoyed through the years, but with the bonus that I could use it almost anywhere and in any circumstance. Brad Wilk's drum smashes hit with such a satisfying authority and energy that it had me smiling from ear to ear. Not only was his performance impactful and energetic, it was incredibly nuanced and detailed at the same time. These headphones seriously were able to extract an impressive amount of detail from this recording that really put them in a very select and limited class of world-class closed-back headphones that I've experienced. Don't let the $899 price tag fool you, these headphones can easily play in the $1000+ marketspace and compete with some of the very best. Chris Cornell's vocals were a bit more up front with the closed-back version when compared to the AEON 2 Open and the new perforated earpads offered a more balanced frequency response throughout the audible spectrum. Treble was equally impressive and detailed. Throw in the brilliant sound staging with an even more open sound with the new earpads, I was in love! This was just a wonderful experience overall and I was overjoyed to come back to an album I hadn't listened to in a number of years and rediscover it with the Aeon 2 Noire!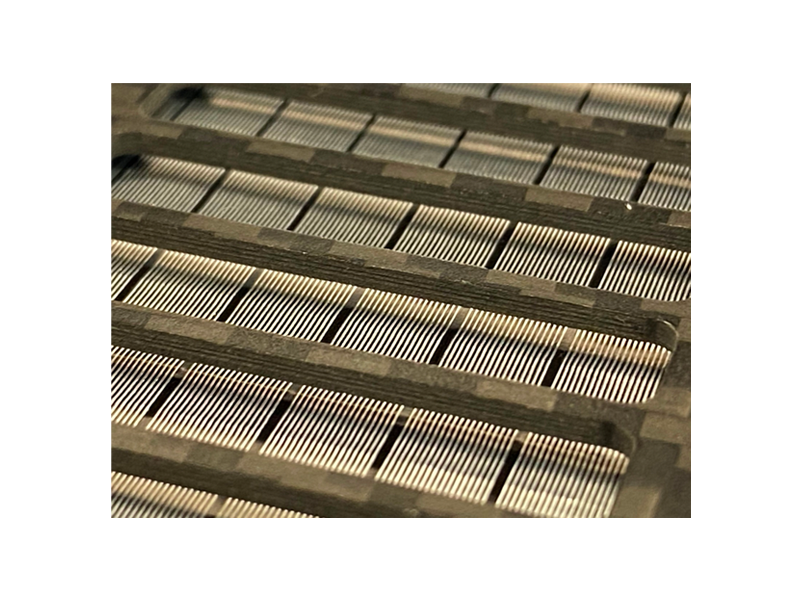 I've been a Billie Holiday fan since I was a teenager. Playing trumpet since I was 8 years old has thankfully exposed me to jazz at a very young age and right off the bat, Billie's sultry and incredibly unique vocals really drew me in and made me a fan for life. With the latest release of the film "The United States vs. Billie Holiday" this year and the corresponding soundtrack, I decided to use this stellar new release on Qobuz with my Chord Hugo 2 digital player. Andra Day's vocals were eerily reminiscent of the great Billie Holiday. Her timing, syncopation and tonality were truly spot on with this recording and I wholeheartedly recommend it for any jazz fan to enjoy! Unfortunately when Billie Holiday recorded her music, the recording industry's technology was quite lacking and the sound quality of those mono-recordings was truly lacking with regards to clarity, transparency and sound staging. Experiencing this awesome recording with the AEON 2 Noire is a revelation! Andra's vocals just pulled me into this recording right from the outset. The AEON 2 Noire's ability to portray female vocals was off the charts impressive! I was immediately transported to the recording studio with the incredible transparency of these headphones, but unlike the AEON 2 Open (with the older earpads), I was set back a bit further from the musicians due to the more expansive sound staging of these headphones. I absolutely loved this recording and listening to "God Bless This Child" was a bit of a surprise. Being a long-time fan of Billie Holiday, I've often shied away from her work just because the sound quality of recordings from the 1940s isn't the greatest, to say the least, but thankfully this new telling of Billie's musical story allowed me to almost have my cake and eat it too; and with the AEON 2 Noire, I was able to enjoy this album in its full glory!
Finally, I decided to throw my best source at these impressive headphones: the Chord DAVE. I absolutely love this incredibly revealing and transparent source and simply put, I have yet to hear anything to surpass it. I quickly settled upon "The Wall" by Pink Floyd.  Alongside with "Dark Side of the Moon" and "Wish You Were Here", they make up the band's "big three" that every rock fan must own! I happen to own all of their studio albums on CD and used the 2011 release complete box set. Frankly, I was so thoroughly impressed with this experience from beginning to end! Simply put, the energy and detail of this recording shone through with the AEON 2 Noire headphones! The frequency response was both very balanced and musical at the same time without coming off as clinical or dry. Roger Waters' bass hit hard, fast and never lingered too long. Just a wonderfully rich and layered presentation that when coupled with the bass drum hits of Nick Mason left a very satisfying presentation! Vocals by David Gilmore and Roger Waters were just brilliant. More fleshed out and up front with the new perforated earpads, their brilliant lyrics were not only clear but also life-like and seemed to transport me to the recording studio. Treble was in a balanced proportion to the mids and lows and never overly hyped, but the detail and presence balanced this line also perfectly. Considering the $899 US price tag, these headphones competed and bested many other closed-back headphones that I've used/owned over the past several years; and many of those cost 2-3X more money! Talk about value!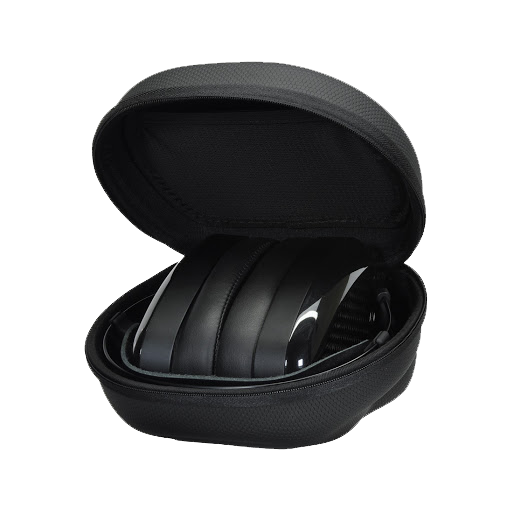 What else can I say about these spectacular closed-back headphones by Dan Clark Audio? I absolutely loved them for their incredible design, portability, transparency and comfort! The all-black colour really makes them pop visually and after a few minutes, I found that they disappeared on my head thanks to their outstanding comfort. I found that these headphones worked with every genre that I threw at them; from classical to hard rock, these headphones excelled at everything I used them with. Throw in a sub $1000 price tag, but a $1000+++ sound quality and you have a win-win proposition sitting right in front of you. The value proposition is off the charts impressive for me and I wholeheartedly recommend them!
Manufacturer's Website: