Approximately 11 years ago when I first joined Head-Fi.org, the top of the line flagship headphones like the Sennheiser HD650 or AKG K701 were at the summit of personal audio. These were truly end game headphones that many would spend thousands of dollars to get every last bit that they had to offer. Having owned both, while I was certainly impressed with their great sound quality, they each did have some serious issues that made it difficult for me to truly enjoy them. The HD650's laid back sound came off a tad too veiled for my liking and the K701's lack of bass and sub-bass served to remove a sense of realism that my speaker setup could easily portray. Coming up to the close of 2019 a decade later, Audeze has just released a new LCD headphone – The LCD-1. Priced at a very similar price point of these former flagship headphones, the LCD-1 looks to bring some of the classic Audeze LCD sound to a much more affordable price point; only $399 US.
As soon as the package arrived, I was impressed with the packaging and accessories included with these headphones. Unlike the HD650, K701 or beyerdynamics DT880, the LCD-1 can fold up and come with a fantastic carrying case that makes them quite portable and easy to take with you on the go. Build quality was equally impressive and exceeded pretty much every headphone in this price bracket with a solid feel and incredibly comfortable earpads. Using impressively large 90mm planar magnetic drivers with Audeze's patented FluxorTM magnet structure, the LCD-1 brings an impressive amount of sonic technology that they have previously included in headphones costing over $1000 US. Also included in the driver design is the FluxorTM Phase technology using Audeze's ultra-thin UniforceTM diaphragm. That is an incredible assortment of technology that can also be found in Audeze's $3,999 US flagship headphones the LCD-4 and LCD-4z!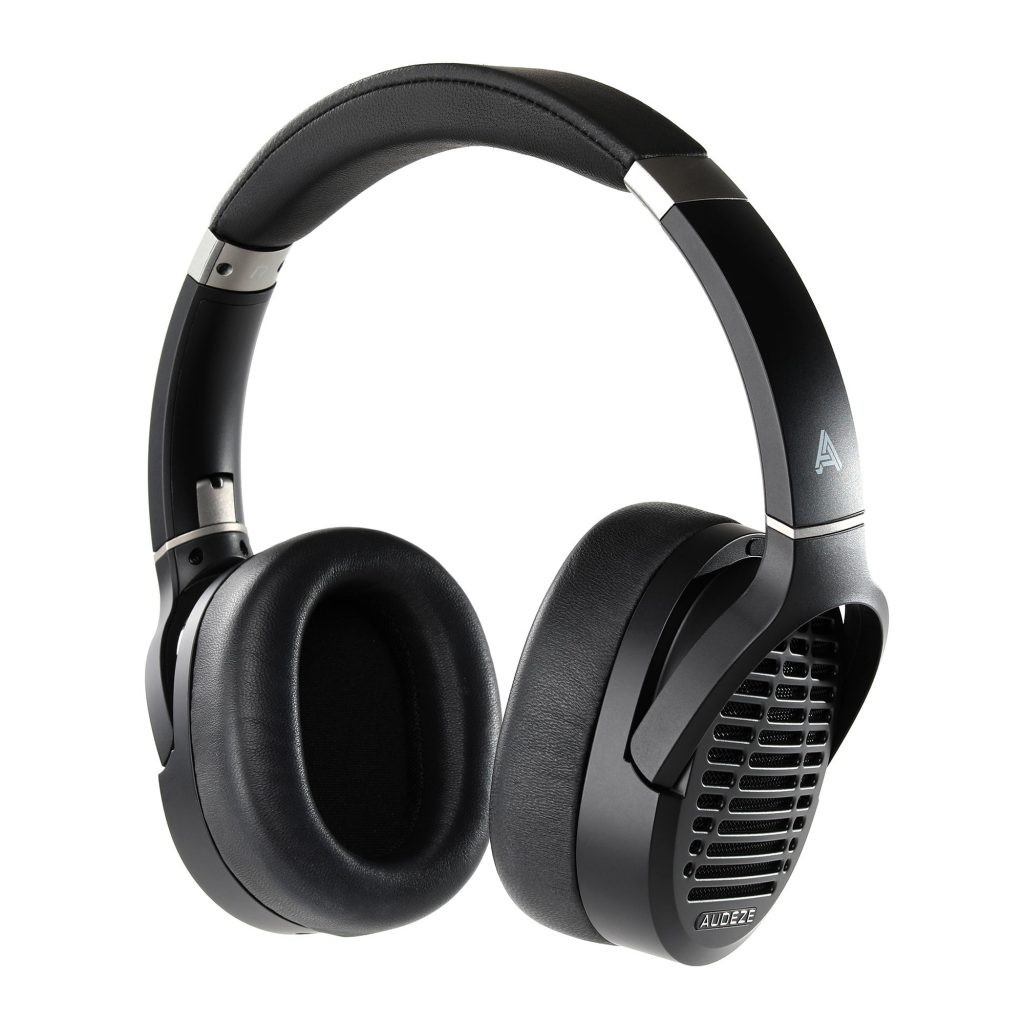 The full specifications for these headphones are:
| | |
| --- | --- |
| Style | Over-ear, open-circumaural |
| Transducer Type | Planar Magnetic |
| Magnetic Structure | Single-sided FluxorTM magnet array |
| Phase Management | Fazor |
| Magnet Type | Neodymium N50 |
| Diaphragm Type | Ultra-thin UniforceTM |
| Transducer Size | 90 mm |
| Maximum Power Handling | 5W RMS |
| Maximum SPL | >120dB |
| Frequency Range | 10 Hz- 50 kHz |
| THD | <0.1% @ 100dB |
| Impedance | 16 ohms |
| Sensitiviy | 99 dB / mW (at Drum Reference Point) |
| Included Accessories | 2m 3.5mm to dual 3.5mm cable with reversible connectors 3.5mm to 6.35mm adapter Zippered travel case Certificate of Authenticity |
Initially, I was a bit perplexed trying to hook up the included headphone cable as I couldn't find the L(eft) or R(ight) designators, but after a quick review, I found that these headphones are L and R agnostic. This specifically designed cable has reversible connectors that will ensure that the headphones will always deliver the correct right and left channel information.
For my first critical listening session, I decided to use my newly acquired FiiO M11 Pro DAP (digital-to-analog player). I will be reviewing this DAP for my next review, but I wanted to use it for the LCD-1s as I wanted to test how well these headphones could play in a portable setup. I quickly settled on "You're In My Heart" by the venerable Rod Steward and the Royal Philharmonic Orchestra on Qobuz. Being a child of the '80s, I got a lot of exposure to Rod's music through high school and this work of some of his most popular classics with the Royal Philharmonic Orchestra playing behind him is not only a must-listen for any fan, but also offers a plethora of different instruments and complex pieces to really put the LCD-1 through its paces. From the outset, the tonality and feel of these headphones were closer to the more neutral LCD-X over say the warmer and slightly more lush LCD-2. Offering outstanding bass that is both deep and textured, you always get enough for what the recording calls for, never more and never less. The mids were upfront and incredibly detailed; equally impressive was the LCD-1's ability to portray the guitar. In fact, the guitar solo in "Maggie May" had me re-thinking what my expectations should be for headphones in the sub $400 category. I never thought this level of detail, layering and transparency could be achieved in personal audio anywhere near this price range. Unlike the slightly veiled upper mid-range of the Sennheiser HD650, the Audeze LCD-1 offers a correspondingly alive and energetic presentation that will put a smile on your face from ear to ear. I found the treble was equally impressive and extended while never sounding strident or fatiguing. The cymbals were full of life and offered a sense of realism that I could never find with my old HD650s due to their subdued tuning. These headphones are very efficient and my newly acquired FiiO M11 Pro played them just brilliantly and if you're looking for one killer setup that you can listen almost anywhere, the LCD-1 + M11 Pro pairing offered a powerful one-two punch setup!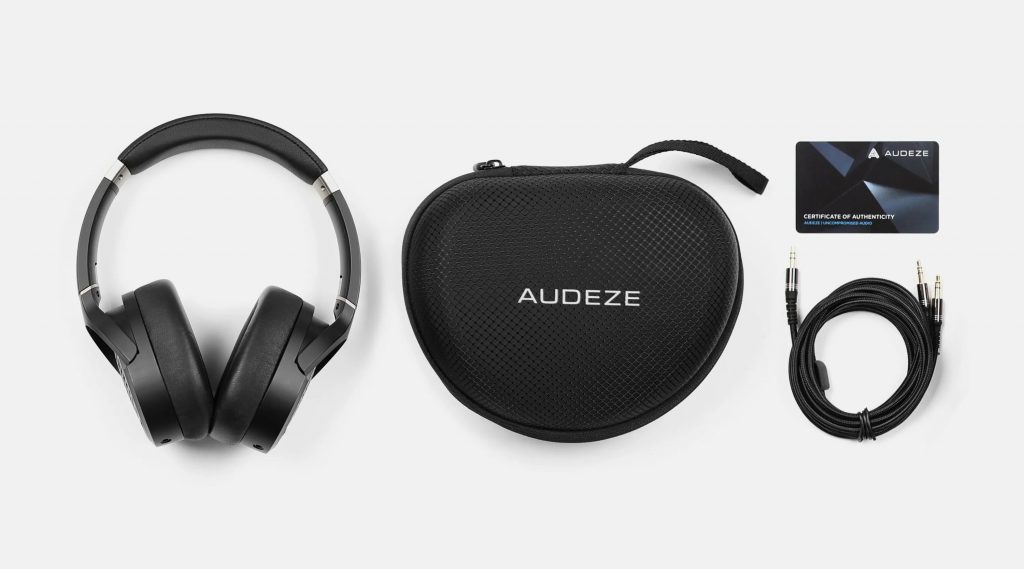 Next up, I decided to use my Chord Hugo 2 and my iMac to stream the eagerly awaited new album from Tool: "Fear Inoculum". If you're a fan of the band like I am, the whopping 13 year wait was well worth it. Not only does Tool continue to bring the musical goods, the audio quality of this album streamed off of Qobuz is amazing. Again, from the outset, the LCD-1 is fully up to the task to play this dynamic and complex album. The bass rumble that Tool is well known for is brilliantly portrayed using the LCD-1. I had to keep reminding myself that for the price of essentially the Beats Studio 3 headphones, you can have so much more with these headphones from Audeze. Reaching down deep and offering incredibly layering and texturing of the lowest octaves is what these headphones do so well that they competed with headphones costing 2-3x more! The midrange is very naturally overlaid on top of the bass with wonderfully rich and detailed clarity. The tone and timbre of Maynard Keenan's singing were spot on and incredibly satisfying. As most of the information from the recording can be found in the midrange, the LCD-1 headphones certainly do not forget this fact and offer the best midrange I've heard in a pair of headphones found anywhere close to this price range. The treble range very much reminded me of their bigger brother the LCD-X. Offering a more neutral presentation than most other Audeze headphones, both the LCD-1 and LCD-X portray a more pronounced treble that isn't pushed back to offer a warmer presentation. I can certainly appreciate and enjoy both options and if you're a fan of a more neutral offering that is extended and detailed and closer to what the artists intended, you will love the LCD-1. I could listen for hours with zero listening fatigue.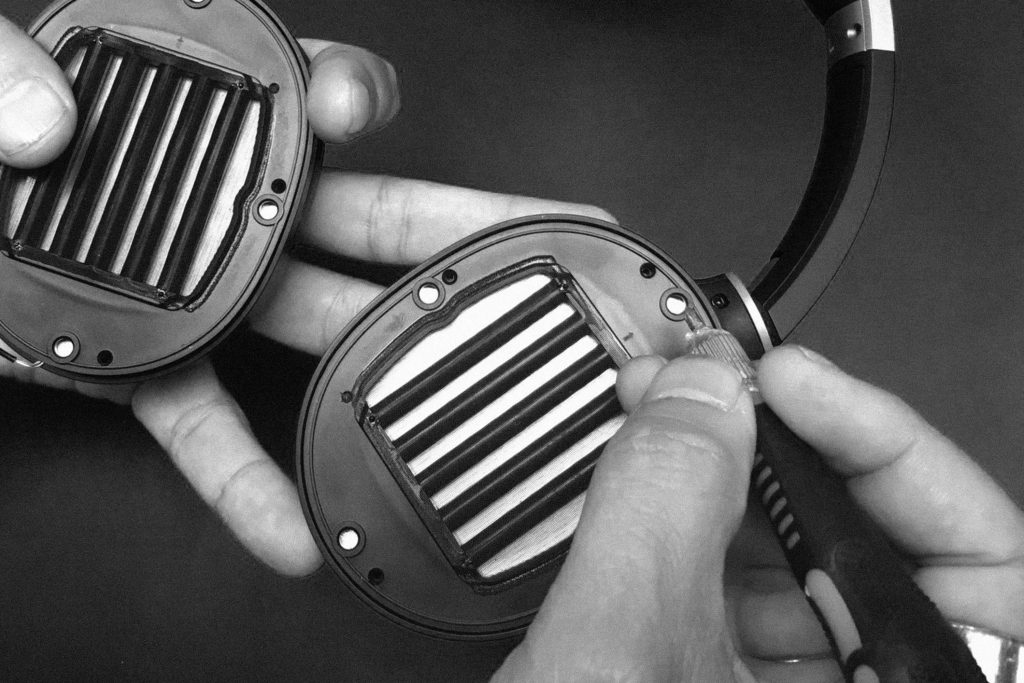 Finally, I decided to listen to these headphones straight out of my iPad Pro 11" and my Qobuz App. For this occasion, I went back to one of my most favourite albums of all-time: "Dark Side of the Moon" by the one and only Pink Floyd. I would put this album in my top 5 any day of the week and as it had been several months since I've revisited with this old friend, I thought why not listen to it with the LCD-1. Right from the start, the initial heartbeat and rumbling really jumped out at me. No other headphone anywhere in this price range could portray the smallest nuances and inner-detail that the LCD-1 could put out. Each vibration and thump was all there to fully appreciate the setup of one of the greatest rock albums of all time. Next, the incoming screams and vocals were layered on top of this brilliant start with such great satisfaction and audio-bliss, that I had to remind myself that these headphones actually cost less than $500. The deep and taught bass was a solid foundation that the mid-range shone through and was never impeded upon by an over-bloated mid-bass that can muddy the vocal waters so to speak; I'm looking at you Beats Studio 3 headphones. Treble again was extended with a great amount of detail and shimmer that rivalled headphones costing significantly more. As mentioned previously, I found the tonality of the LCD-1 more in line with the LCD-X in their flagship lineup and as a result, you will get to hear each recording closer to what the artists had intended. The "Great Gig In The Sky" put goose-bumps on my forearms. The brilliant female vocal dances on top of the instrumental portion and the overall experience put a very big smile on my face.
What can I say about the LCD-1 that I haven't already? For $399, you get a pair of headphones that punches well above their weight class and for anyone starting off in the world of personal audio, but doesn't want to spend an arm and a leg, I strongly recommend that they begin their journey with Audeze's LCD-1. You will get a taste of what a fantastic pair of audiophile quality headphones can sound like and when you're ready to make the jump to the LCD-X or LCD-4/LCD-4z, you will have a better understanding of what will be in store. Considering their extremely high performance to price ratio, I actually selected the LCD-1 as my Writer's Choice Product of the Year as I felt that at a similar price point to many consumer headphones available at Bestbuy, potential owners can start to experience what great sound is like to experience. Well done Audeze…again!