When I first heard of Audeze's first foray into a headphone utilizing ribbon drivers, my heart jumped. Traditionally a pioneer in the world of planar magnetic headphones, the possibility of hearing what this world-class producer of personal audio could do with ribbon drivers. . . I still very much put the LCD-4 / LCD-4z in my personal "Top 5 Headphones of All Time", but the ability to experience a brand new technology within the ecosystem of the Audeze experience was something that really just appealed to me. Ribbon-based drivers usually end up with very low impedance headphones and the LCD-R are no different. Coming in at a very low 2 ohms, these headphones required a special dedicated headphone amplifier that can handle extremely low impedance. So the folks at Audeze and Schiit Audio put their heads together for this venture and came up with the Jotunheim-A amplifier. Very similar to the Jotunheim-R for the Raal Requisite SR1a ribbon driver headphones; however, the –A version has a lower gain setting than the –R version as these are not open-baffle headphones plus they have a higher efficiency in their design. I was very curious to hear Audeze's take on a ribbon-based headphone and just how far they would differ from their previous releases. As with the LCD-4 / LCD-4z, the LCD-R utilizes the Double-FluxorTM magnet array to maximize their ability to reproducibly portray the music with the upmost in transparency. Beautifully constructed and very comfortable on my head, these headphones were a pure joy to review and re-experience some of my very favourite albums all over again. The beautiful Lichtenberg Fractal earcups really pop visually and are handcrafted by shooting precise pulses of high voltage electricity to enhance the natural patterns of the maple wood. This process makes every pair of LCD-R headphones truly unique. With only a limited run of 67 units before they are all gone, the LCD-R and Jot-A will surely be gone quickly, but I'm sure they will leave behind a very long and lasting impression for personal audio aficionados everywhere!
The full list of specifications are listed below:
| | |
| --- | --- |
| Style | Over-ear, open-back |
| Transducer type | Ribbon |
| Magnetic structure | Double Fluxor™ magnet array |
| Phase management | Fazor™ |
| Magnet type | Neodymium N50 |
| Diaphragm type | Ultra-thin Parallel Uniforce™ |
| Transducer size | 106 mm |
| Maximum SPL | >130dB |
| Frequency response | 5Hz – 50kHz |
| THD | <0.1% @ 100 dB SPL |
| Sensitivity | 103 dB/1mW (at Drum Reference Point) |
| Impedance | 2 ohms |
| Custom connection | OCC monocrystal copper with female 4-pin XLR |
| Weight | 615g |
| Jotunheim-A amplifier voltage | 115V or 230V depending on model |
For my entire review, I used my Chord Electronics DAVE DAC (digital to analog converter) as my source to feed the Jot-A and LCD-R setup. After a few days of enjoying these headphones and allowing the drivers to burn in, I decided to take a closer journey into this setup with Billy Joel's classic album "52nd Street" streamed from Qobuz. This is one of my favourite albums by my favourite crooning piano player and right from the title track "Big Shot" I could tell that I wasn't in Kansas anymore. What I heard was such an incredible quickness with a level of transparency that I've only very rarely experienced in audio! With electro-static-like precision, the LCD-R's drivers were incredibly revealing of this classic recording from the 1970s. Along with say the Stax SR-009 and Raal Requisite SR1a, the LCD-R are among the fastest headphones I have ever experienced! How could I come to this conclusion so quickly? Well, let's just say you have to hear them to understand just how easy it was to come to this statement…these drivers really move air so precisely and tightly that you have to experience them for yourself to fully understand! Sound staging was equally impressive and offered a very pleasing virtual soundscape that was not only impressively wide and deep, but very realistic overall as well. For the fans of the world-class bass response that Audeze has provided in the past with their venerable LCD series of headphones, you will be exceedingly glad to learn that YES, this flat, impactful, detailed and nuanced bass has successfully translated over to the LCD-R headphones. As an added bonus, the quickness of the bass seems to have also been improved upon over previous LCD planar headphones! The ribbon drivers for these headphones seem to offer such realism and clarity that it truly set them apart from literally every headphone that I've owned/reviewed/experienced in the sub-$3,000 market segment. Considering you also get a dedicated amplifier as part of the offering, it was off the charts for me!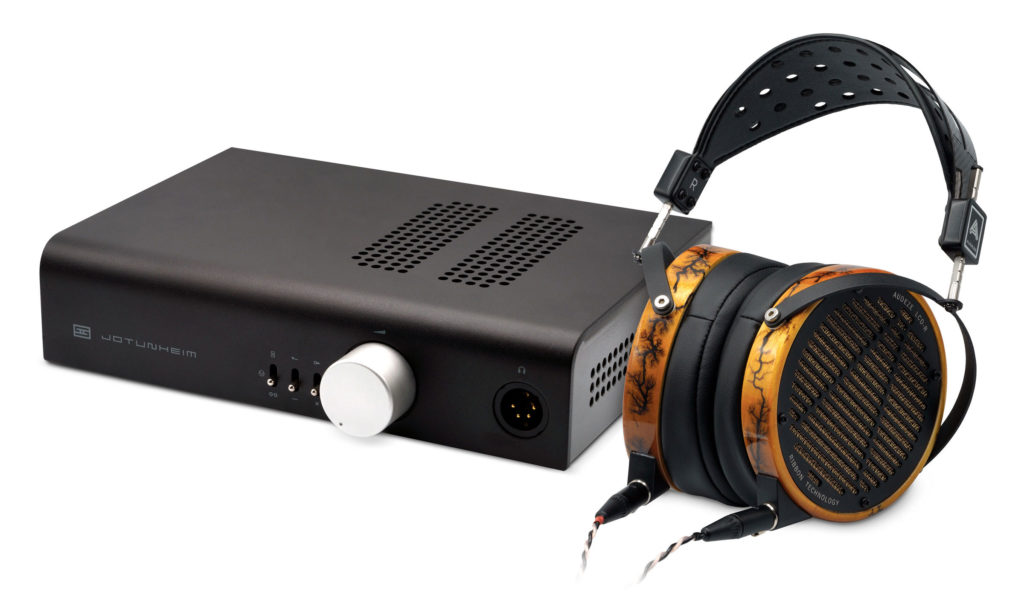 Focusing on the piano closer, the LCD-R + Jot-A combination was a revelation for me! I have heard this song so many times through the years and with this setup, I swear I could hear things that 98% of other top-of-the-line setups only glossed over at best. The piano is a very fickle instrument in audio to reproduce accurately with its very complex overtones and decay. Well, I can very safely say that these new ribbon drivers by Audeze hit the ball out of the park! Billy's piano playing has never sounded better or more life-like than what I experienced with this setup! The midrange was meaty and upfront with an incredible amount of detail that just left me smiling from ear to ear! The treble was in perfect proportion to the lower frequencies and seemed to dance on top of the midrange with such an airy and delicate balance that very much reminded me of an electro-static presentation. Yes, it does appear that you can have your cake and eat it too! Simply put, this was one of my most enjoyable listening sessions to one of my favourite Billy Joel albums!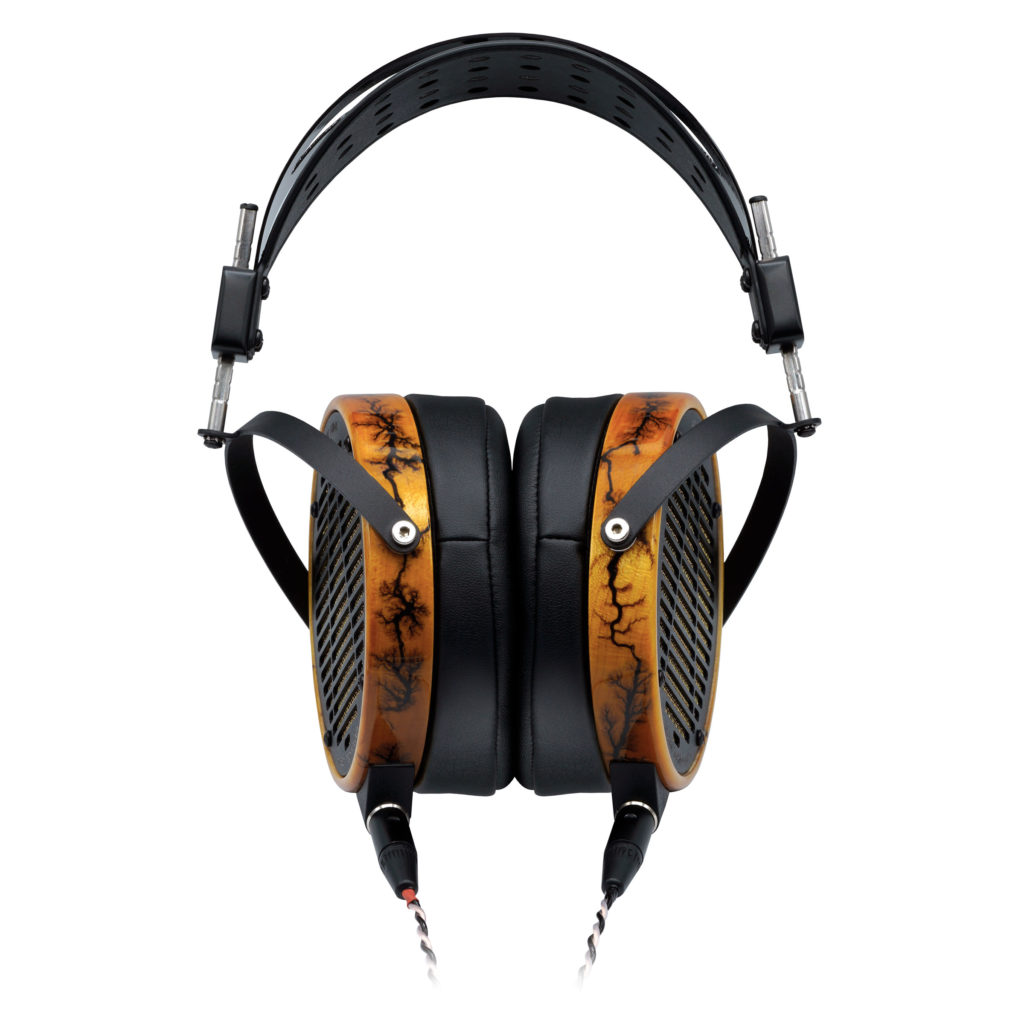 I then decided to switch things up a bit and play the "Beethoven: Triple Concerto & Symphony No. 7 (Live)" featuring Anne-Sophie Mutter, Yo-Yo Ma, Daniel Barenboim and the West-Eastern Divan Orchestra on Apple Music (lossless audio + Dolby Atmos version). Right from "Allegro", I felt I had to buckle in for the audio experience. I do own a 192kps version of this album, but when streamed off Apple Music in Dolby Atmos, I felt that I was transported to the 25th row of the concert hall to experience this recording live. To say I got goosebumps would be very much an accurate statement. The incredible quickness and transparency of this setup really jumped out at me with such a level of realism that I have only very rarely experienced in audio! The satisfying sound staging allowed for plenty of air and space between all of the players on stage and enveloped me with such a sense of naturalness that it was easy to transport myself to a completely different place mentally! The tonality of the violins was very much in the vein of the world-renowned LCD-4 and definitely one of my favourite portrayals of this instrument. Yo-Yo Ma's cello equally sounded life-like thanks to the Audeze bass that delivered the goods with such a sense of impact and definition that really hit on all levels for me. Finally, the treble range again was in perfect proportion to the midrange and bass. It never came off as strident, nor fatiguing. As well, I didn't find it as pushed-back as say the Audeze LCD-4 flagship headphones, but still seemed to work so very well with classical music. These headphones really hit all the right notes! The level of clarity and detail extraction was right there with some of the very best setups that I've reviewed through my many years in this hobby and I wholeheartedly recommend the LCD-R and Jot-A to any fan of orchestral music as you won't be disappointed in any way.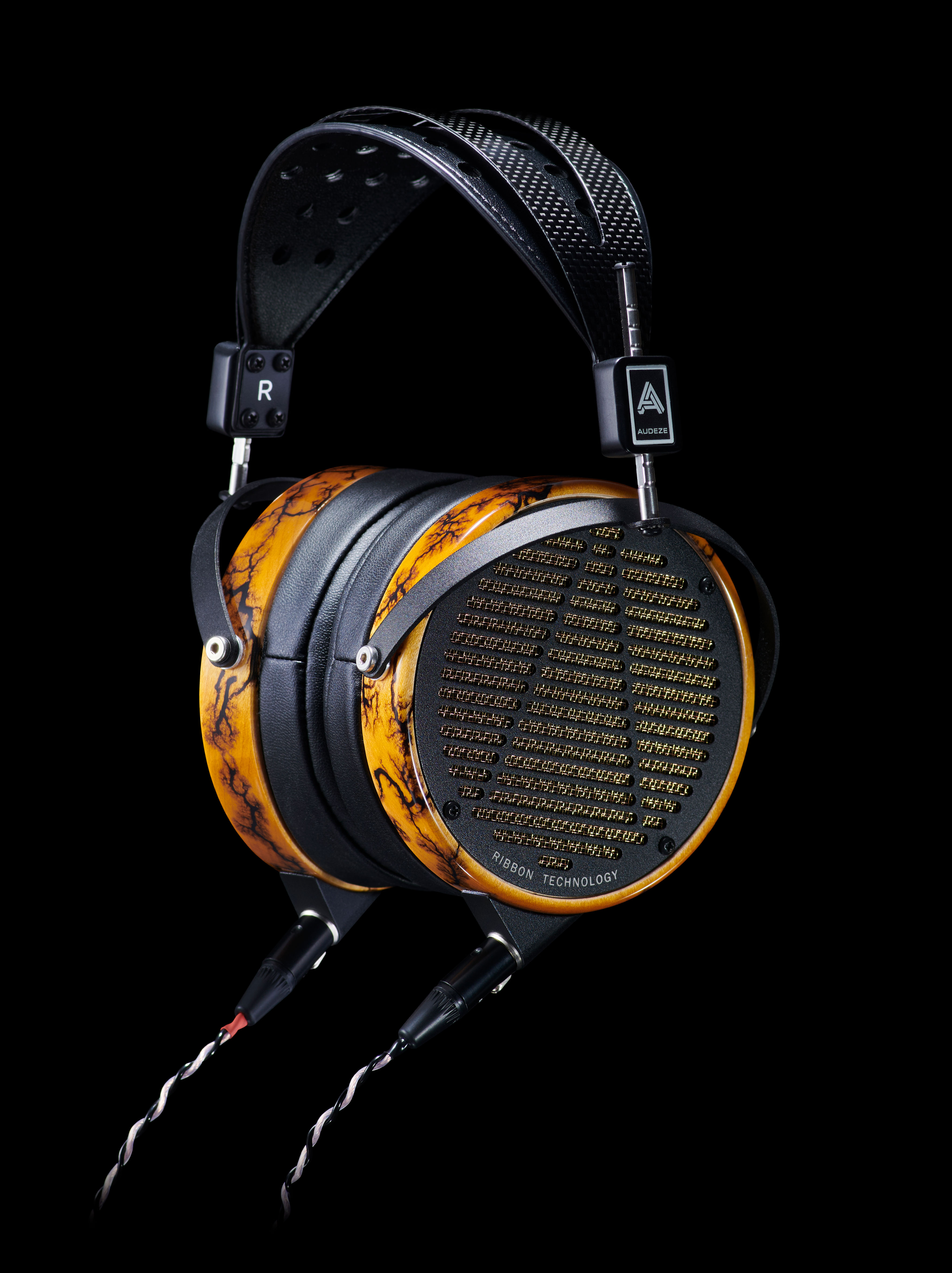 Never being a company to rest on their laurels, Audeze is always looking at pushing things forward and with the LCD-R and Jotunheim-A combination, they have definitely done this and then some! With the very natural frequency response that we've come to know and love from Audeze, the LCD-R offers a level of quickness and clarity that is among the very best out there! For $2,500 for both the LCD-R and Jotunheim-A, the value that this setup provides is very strong as you end up with one of the very best personal audio setups around. Think: planar-like mids/bass with electrostatic-like treble and quickness…you can have your cake and eat it too! Just be sure to provide it with a source/DAC that is up to the task and these headphones will reward you in spades! The sound staging was one of the best from their already impressive line-up of headphones and with such an incredibly high level of transparency, this setup will have you smiling the entire time. Highly, highly recommended!
Price: $2,500
Manufacturer's Website: www.audeze.com