Right after I completed my review of the very impressive iSine20 in-ear monitors by Audeze (https://headphone.guru/audeze-isine20-ear-headphones-new-standard-portable-audio/), I then just heard about their newly released LCDi4 flagship in-ear headphones. The folks at Audeze are certainly not ones for allowing the grass to grow under their feet! As impressed as I was with the iSine 20s, I was unsure just how much better things could get? Well, in short, a whole lot. Simply put, these are the best universal in-ear monitors I've ever had in my ears; ever. As soon as they arrived, the luxurious packaging; including a leather-covered box and beautiful leather carrying case, really showed off the care and attention to detail that went into both the design and manufacture of this product. Included accessories are pretty much everything you will need:
High quality leather travel case
Ear hooks and Earlocks for long listening comfortability
A various selection of S/M/L ear-tips
Certificate of authenticity
User guide and warranty
1.2m OCC silver-plated, premium braided cable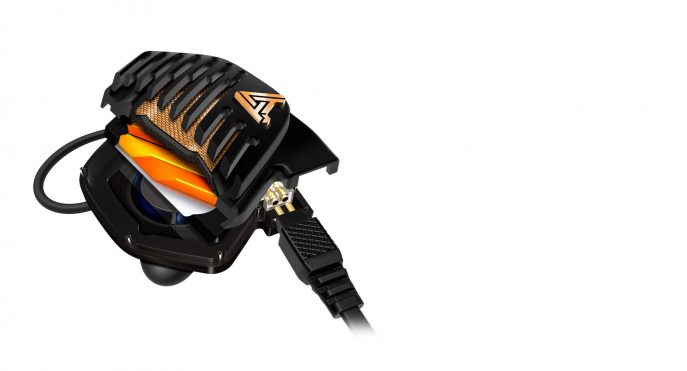 Everything from the leather travel case, to the brilliantly made braided cable to the in-ear headphones themselves truly exudes quality. While definitely on the pricier side of things; coming in at $2495 US, the LCDi4s are truly worthy of their flagship status and price. While no Cipher Lightning cable was included with these in-ears, I was able to use the one included with the iSINE20s to see how they would fair with this cable/DSP. The full list of specifications for these in-ear headphones are:
| | |
| --- | --- |
| Style | In-ear, universal fit |
| Transducer type | Planar magnetic, semi-open |
| Magnetic structure | Fluxor™ magnetic array |
| Magnet type | Neodymium N50 |
| Diaphragm type | Nano-scale Uniforce™ |
| Transducer size | 30mm |
| Sensitivity | 105dB/1mW |
| Maximum power handling | 3W |
| Maximum SPL | >120dB |
| Frequency response | 5Hz – 50kHz |
| THD | <0.2%, full spectrum @ 100dB |
| Impedance | 35 Ohms +/-10% |
| Cable | 1.2m OCC silver-plated premium braided cable |
| Cable connectors | 3.5mm stereo plug input, 2-pin plug outputs |
| Weight | 12g (per side) |
Like their predecessors, the LCDi4s utilize planar magnetic drivers to achieve incredible definition and extremely low distortion levels. However, the LCDi4 has really stepped up on what I thought achievable from any in-ear monitor in terms of sound quality and sound staging. They borrow a lot of technology implemented in Audeze's flagship full-sized headphone, the venerable LCD-4 and miniaturize everything to give you a portable on-the-go solution. Everything from the use of Audeze's patented Fluxor magnets to their Voice Coil Technology was shrunk down and included; all resulting in extremely low measured distortion levels (0.1% at a whopping 100dB). The overall weight comes in at only 12 grams per ear-piece and the resulting comfort allowed me to use them for literally hours on end without any sense of fatigue or discomfort. The diaphragm used on the LCDi4 is more on par with the full sized LCD-4 headphones; namely the thickness is in the nano-scale. This thickness is significantly thinner than the diaphragms used on the iSine10 and iSine20. Also similar to the LCD-4 (my review: https://headphone.guru/the-audeze-lcd-4-update-the-best-just-got-better/), the materials and trace technology and the resulting sound quality is actually closer to its big brother the LCD-4 than it is to its similarly sized cousins the iSine10 and iSine20.
Also included is a very impressive audiophile quality silver plated OCC copper braided cable. Certainly no need in my books to look for cable upgrades here as the one included is a very good step up from the one included with the iSine10 or iSine20 IEMs. Even though these are open-backed in-ear headphones, the resulting noise leakage is quite minimal and could be used without disturbing any one around you. I used them for several days at work and asking several of my coworkers if they were too loud, they all didn't even notice that I had music playing. While they don't isolate outside noises like traditional in-ear monitors, I actually liked the fact that I could hear stuff around me when I took them for walks. Sometimes with really good noise isolating IEMs, I tend to get a little paranoid that I can't hear approaching cars or cyclists, but that was definitely not the case with the LCDi4s. If however you are planning to use them on a flight, be advised that you will hear much of the cabin noise when using them.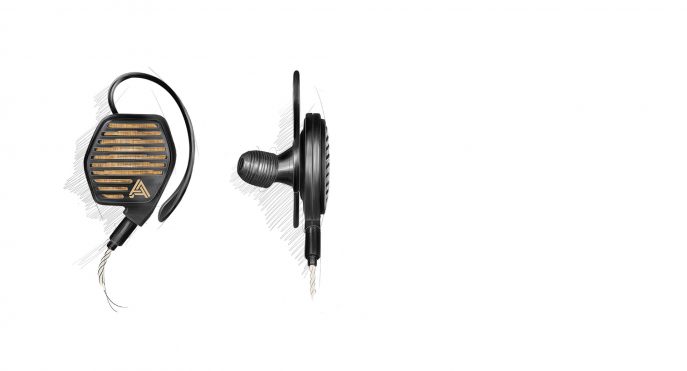 My first critical listening was with the newly released Chesky Records binaural high resolution recording (192/24) "The Deep" by Shelly Berg and David Finck. This is a brilliant jazz duo (stand-up bass and piano) recording that not only sounds incredibly clean, but also is a very fun experience and I highly recommend that folks check it out. For this session, I used my Chord Electronics Hugo 2 plugged into my iMac (via a Audioquest Cinnamon micro USB cable). What I heard was truly spectacular! Not only was this likely one of the very best portable setups I've listened to, it is also one of the very best desktop setups as well! On the track "Fellini's Waltz", the smallest details could readily be heard. Everything from the breaths taken by Dave Finck while he played the bass rendered a mental image that transported me to the recording studio and put me front and center. Conversely, from the track "For Gunther", the initial bass picks were so full of body and had a perfect amount of bloom, while also sounding very tight and detailed, really showed me just how capable the LCDi4s were with the lower octaves. This was truly reminiscent of the truly astounding full sized flagship LCD-4 headphones. This was quite the achievement for the significantly smaller (and portable) LCDi4 in-ear headphones. Not only was the bass performance epic, the tone and timbre of the piano was spot on. This instrument is very difficult to reproduce with complete fidelity, but the LCDi4s did this without breaking a sweat. Throughout this album, I had a smile from ear to ear with this endgame setup. I then quickly switched over to the Cipher Lightning cable from the iSine20s and what I heard was still very much an enjoyable experience, but I had to turn up the volume a bit more to reach similar listening levels. However, to hit their full potential, I felt that the more transparent LCDi4 IEMs required a bit more than what the Cipher Cable could offer and while I still enjoyed what I heard, the Hugo 2 was definitely a worthy step up in sonic improvement.
Next up was a venerable favourite recording of mine. "Just a Little Lovin'" by Shelby Lynne on DSD is a "go to" test album to test female vocals within a quiet, but still complex jazz setting. Here again, the LCDi4s continued to excel. The sound staging capabilities of these in-ear headphones is simply the best I've heard from any portable setup. In fact, I've often had to turn my head thinking someone had walked behind, but instead it was all on the LCDi4s for casting such a realistic sound stage, that I was often fooled. In fact, this effect is very similar to their full sized brethren the LCD-4 headphones. For this session I compared both the Chord Mojo and the Hugo 2 and while the LCDi4s sounded incredibly good from the smaller Mojo, things really kicked up a few notches with the Hugo 2. The LCDi4s ability to scale with better gear was immediately apparent and their transparency to the incoming signal is really impressive. With both units, the Shelby's vocals were so natural, detailed and up front that I again have to compare what I was hearing to the full sized LCD-4. So if you're a fan of these amazing full sized flagship headphones, you will definitely have to check out the LCDi4 IEMs.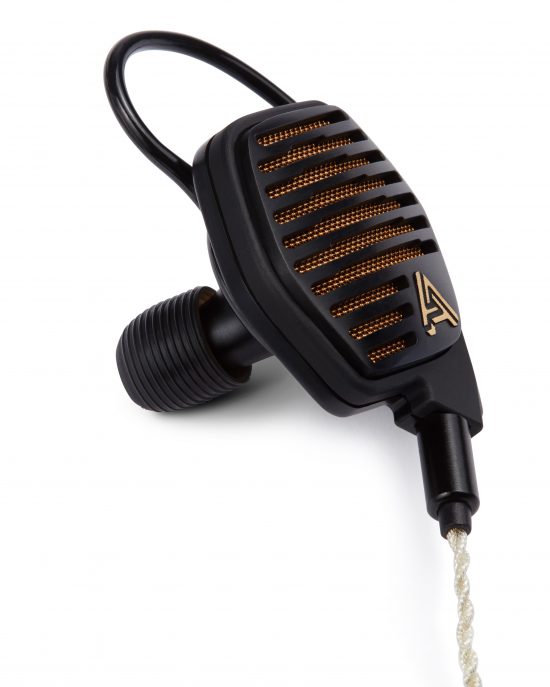 Finally, I decided to use my Benchmark DAC3 HGC desktop DAC/headphone amplifier (https://headphone.guru/benchmark-dac3-hgc-new-standard-transparency-resolution/) as both my source and amplifier. With Fleet Foxes "Crack Up" (24/96kHz), the LCDi4s continued to impress! The vocals again from the lead track "Jam All That I Need" were so up front and real that they left me with goosebumps. After the initial vocals, when the rest of the band came into the song, was just brilliant. Both portraying a wide and deep soundscape and literal wall of sound, the LCDi4s were able to go from a very quiet and intimate opening to a large, expansive and dynamic finish, really showing the dynamic range of these IEMs. "Kept Woman" really reiterated what I had heard with the previous song, incredible sound staging, very natural frequency response and an incredible ability to extract the smallest details from a recording put the LCDi4s into a very small and select group of in-ear monitors (and full sized headphones for that matter) with these outstanding capabilities. But what truly set the LCDi4s apart was just how big they sounded. I previously thought that world class sound staging was only reserved for full sized open-backed headphones, but I guess that's no longer true.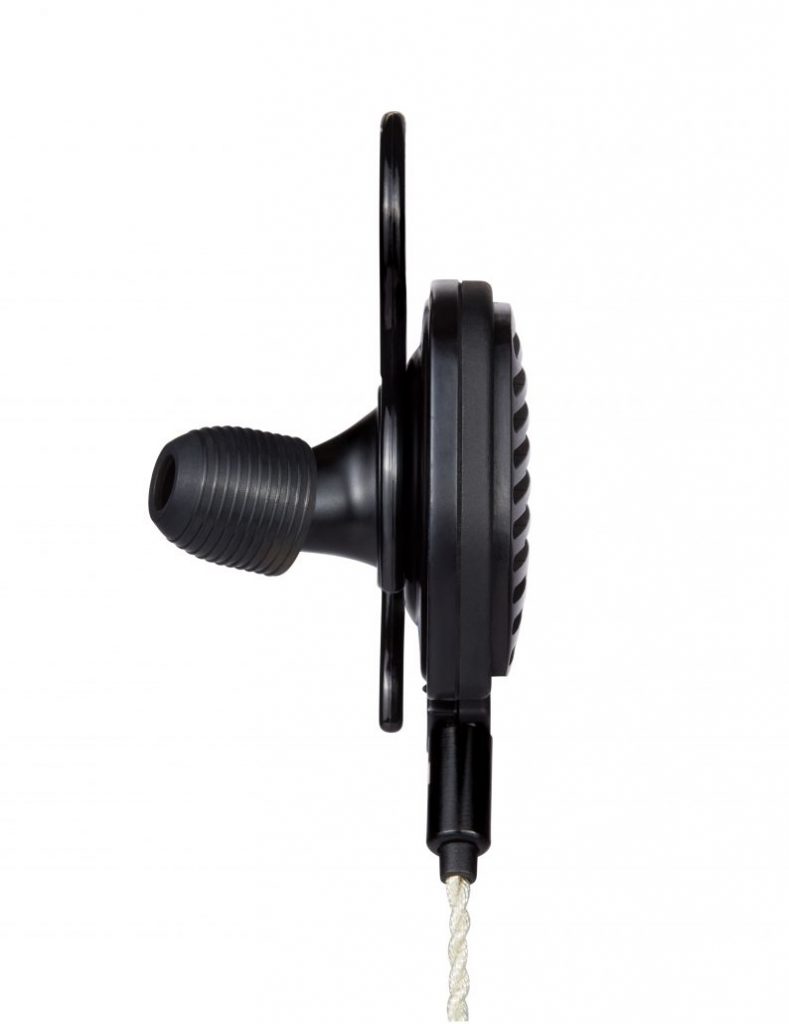 So here we are, a little over halfway through 2017 and I have a very early and promising pick for my vote for "Product of the Year". While not cheap, the LCDi4 in-ear headphones have moved the bar even higher than the impressive iSine20s. In fact, I would think that a more fair comparison is with Audeze's own full sized flagship: the LCD-4. If you love their top of the line full sized headphones, but wished you could take them with you for a walk or to the office, you definitely should check out the LCDi4…they are that darn good. I also want to say that when paired with an upfront setup like the newly released Chord Hugo 2, the LCDi4s are not just a portable endgame setup, but a worthy top of the line desktop setup!