When Audeze released their first foray into the world of professional headphones for music creators, the LCD-X took the audiophile community by storm as well. I absolutely loved these headphones and I very much preferred them to many top-of-the-line audiophile headphones available back almost 10 years ago. Well, with the updated new MM-500, Audeze has come up with a smaller/lighter option updated for 2023. The "MM" in MM-500 is from the world-renowned audio engineer Manny Marroquin. With a whopping eleven Grammy Awards under his belt, I would certainly trust his ear for tuning a pair of headphones targeted for music mixing professionals. Having worked with Whitney Houston, 2Pac, Maroon 5, and Rhianna, Manny has a wealth of experience with some of the music's industries biggest talents. The MM-500 headphones were thus designed to deliver audio mixes that conveyed the artist's original intent and for an audiophile, this comment alone is music to our ears!
Upon opening the extremely robust and well-thought-out carrying case, the size difference of these headphones over the venerable LCD-X was quite astounding. Smaller, lighter and more comfortable on my head were the top 3 things that initially struck me. The leaps forward on the design for these headphones in terms of some of the more practical considerations like these were very impressive and I think Audeze should be commended for a complete re-design of the MM-500s over say just a few tweaks to existing products. Built off the same chassis/earpad designs as their flagship LCD-5s, the MM-500s are a very good step up in terms of size, weight and comfort from the older LCD-X model.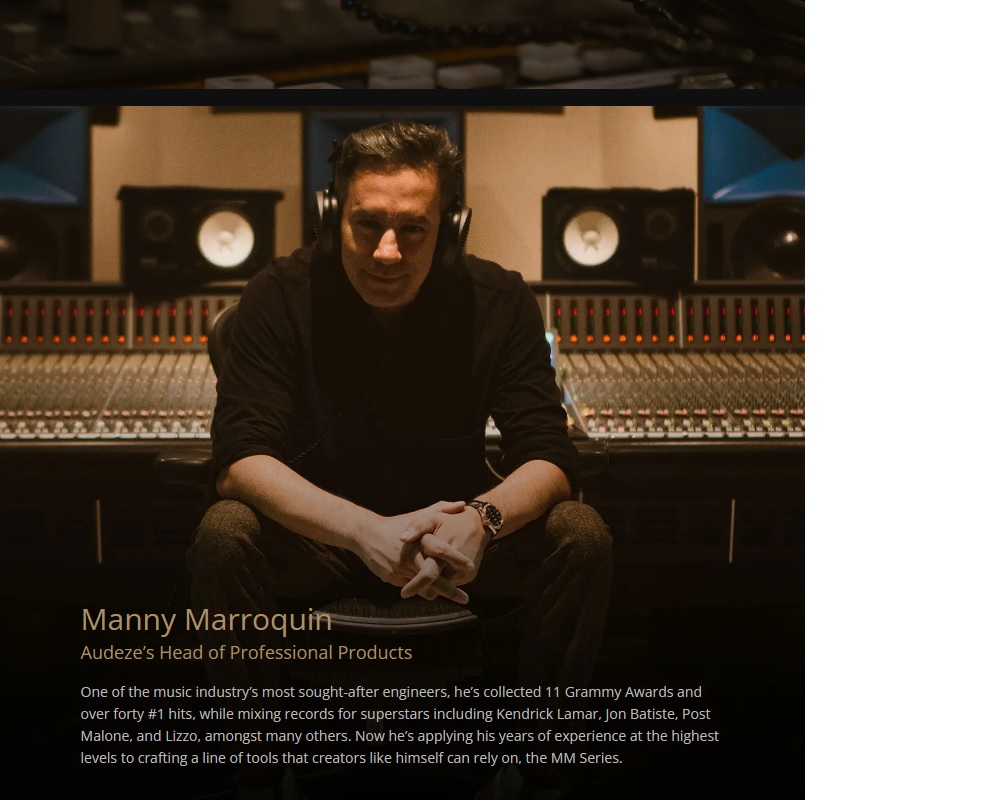 Don't let the fact that these headphones were inspired by a world-famous audio engineer or intended for studio mixing scare you as I found listening to them from an audiophile's perspective was just pure joy. These headphones brought me closer to many of my favourite recordings than ever before and knowing that Manny Marroquin ensured that they were as close to his preferences for his professional work allowed me to just sit back and enjoy the music as it was intended. The headphone equivalent of listening to near-field monitors that remove any room effects from your listening experiences.
The full list of specifications for these headphones are:
| | |
| --- | --- |
| | Over-ear, open-back |
| Transducer type | Planar Magnetic |
| Magnetic structure | Fluxor™ magnet array |
| Phase management | Fazor™ |
| Magnet type | Neodymium N50 |
| Diaphragm type | Ultra-Thin Uniforce™ |
| Transducer size | 90 mm |
| Maximum SPL | >130dB |
| Frequency response | 5Hz – 50kHz |
| THD | <0.1% @ 100 dB SPL, 1kHz |
| Sensitivity | 100 dB/1mW (at Drum Reference Point) |
| Impedance | 18 ohms |
| Max power handling | 5W RMS |
| Min recommended power | >100mW |
| Recommended power level | >250mW |
| Weight | 495g (20% reduction over the LCD-X) |
After a few weeks of listening to these headphones off and on over the Christmas holidays, I decided it was time to finally sit down and take some critical listening notes. For this setup, I used the MM-500 headphones straight out of my Chord DAVE digital-to-analog DAC's headphone output. Being only 18 ohms with a very low 100dB/mW sensitivity, these headphones do not require a powerful desktop amplifier to drive them to their fullest. The first album that I selected for this was from a folk-rock favourite of mine: "American Dream" by the legendary Crosby, Stills, Nash and Young. With the recent passing of David Crosby, I thought this would be an excellent selection. Right off the bat, I could tell that the MM-500s have come a long way over the LCD-X in terms of two key areas: expansiveness of the soundstaging and the overall weight/comfort that these headphones provided. Simply put, if you were to ask me if they were a worthy upgrade to the LCD-X if you owned them; based on these two points my response would be a resounding YES! The bass is what we've come to expect and love from Audeze; deep, taught, controlled and still very impactful. It is the equivalent of having your cake and eating it too! Mids are more forward than the LCD series and more balanced. The brilliant harmonies by these four legends really stood out on the title track "American Dream" and were completely fleshed out and presented in such a natural manner that would satisfy even the most ardent critic. The other area of improvement I detected was the sense of treble sparkle and air that these headphones provided. The LCD-X could be a bit closed-in in comparison, but thanks to the feedback from Manny, the Audeze engineers hit the bullseye with the presentation of these headphones. Finally, detail extraction was outstanding. I went back and forth with the LCD-5 (flagship headphones costing significantly more) and the MM-500s certainly held their own. Sure the LCD-5s did come out on top, but considering the price point, the MM-500s should be commended for their ability to squeeze out every last drop from this brilliant album.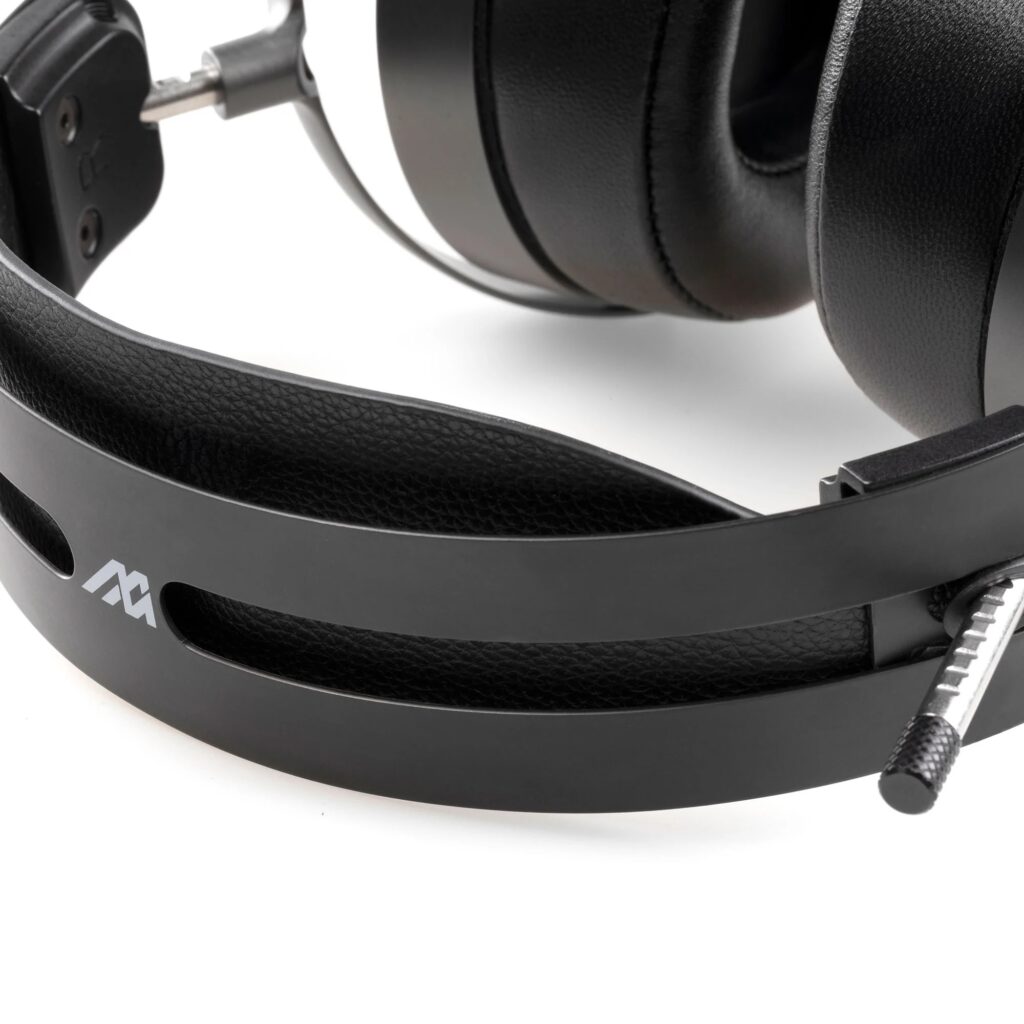 Next up, keeping with my same mindset on selecting music, I decided to go with "Emotion & Commotion" by the guitar legend himself: Jeff Beck. By the time I got into the third track on this amazing album ("Never Alone"), I knew that these headphones were truly very special. Now they certainly are not cheap coming in at $1,699 USD, but holy smokes, they play with headphones costing 2-3 times as much! I can readily think of a few ToTL headphones north of $3,000 that I would happily take the MM-500s over any day of the week. The tonality, clarity and openness of these headphones is truly an experience and if you've ever longed for the uber-expensive flagship headphones that always seemed too far off due to your budget, these headphones will get you there and not require you to sell one of your kidneys. Manny Marroquin's tuning is truly spot on as I could barely detect any one area of the frequency band standing out from the rest. Instead what you get is an incredibly flat and balanced approach that will allow you to hear exactly what the artists' intended. That said, thanks to the brilliant dynamics, bass and overall transparency you will never find the presentation as boring or dull. Rather these planar magnetic headphones bring the goods and you should find yourself smiling continuously. Jeff's guitar work was outstanding. Several times these headphones could zero in on his legendary musicianship and you can even hear his fingers strum along the strings. Furthermore, the openness and sense of air and space improvements over the LCD-X were easily noticed and as a result, made these headphones a slam dunk for me.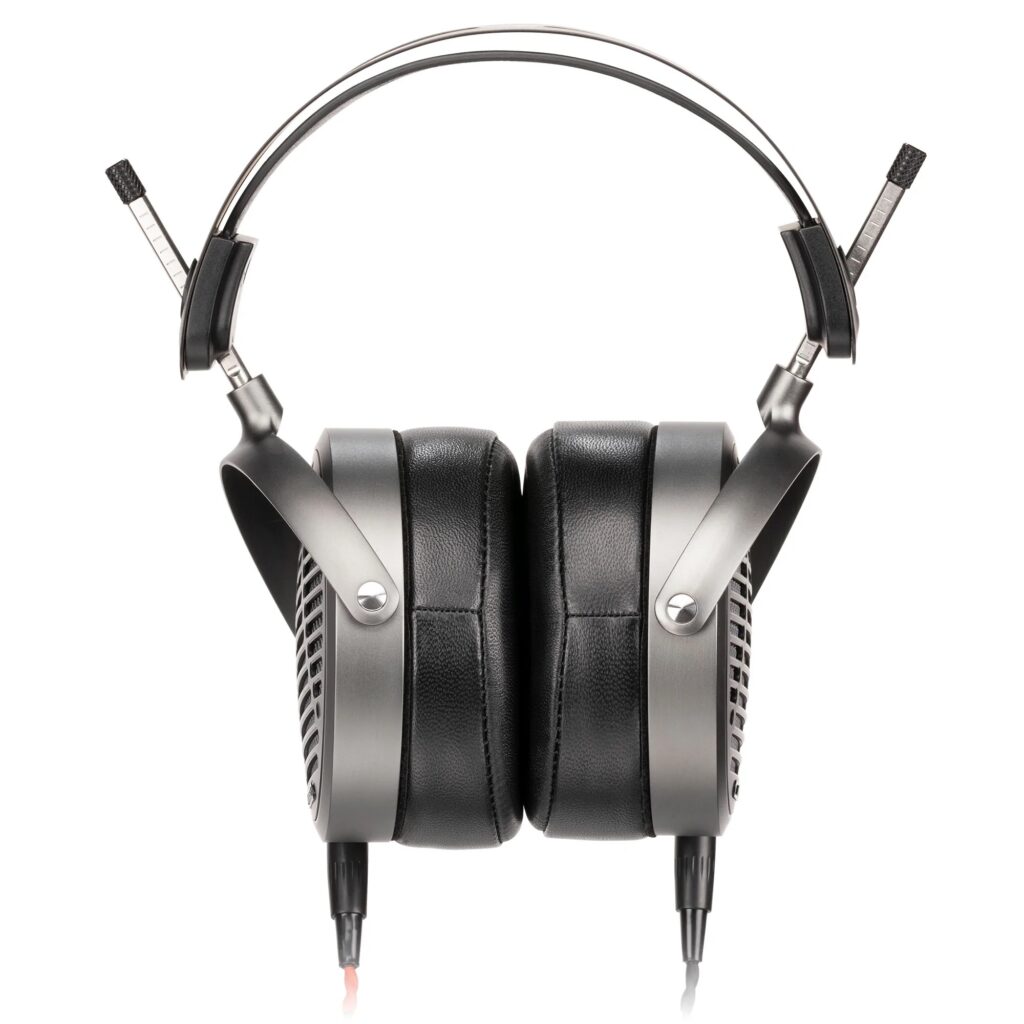 Finally, I decided to change things up a bit and moved away from classic/folk rock and I settled on a favourite jazz album of mine: "Kind of Blue" is one of my top 5 albums of all time and Miles Davis is my most esteemed trumpet player. I've played this instrument since the third grade and now that I am north of 50, this instrument has been in my thoughts for a very long time. What "Sgt. Pepper" is to rock, this album is the equivalent to jazz in my opinion and a must listen for anyone who is remotely interested in getting into this truly brilliant genre of music. Right from the outset on the first track "So What" the absolutely stunning tonality and clarity of the musical conversation between the two legends of Miles Davis and John Coltrane put a huge smile on my face. The ability of these headphones to dig down deep into the recording and pull out the smallest nuances and details was truly astounding for me. I've certainly grown accustomed to enjoying music with this level of detail through my travels in the personal audio world, but certainly, this was with headphones costing $3,000 and more. So for almost ½ that amount, the value proposition that the MM-500s provide was quite profound. The tonality was as you would expect, spot on. Manny Marroquin's tuning recommendations offer a very neutral and flat presentation that enables the listener to hear every instrument in its proper proportion; never too much and never too little. Comparing them to the flagship Audeze LCD-5, the MM-500s offer a flatter presentation, but in the end, the slightly more musical LCD-5s come out on top for me as an audiophile as their level of detail and transparency is still a cut above. That said, the MM-500 cost less than half of these brilliant headphones and if you can't quite justify the stretch to a $4,500 pair of headphones, you can be very happy with these headphones for a very long time.
I was absolutely enthralled by the new MM-500 headphones by Audeze. The tuning by the world-renowned audio engineer Manny Marroquin added a sense of neutrality and clarity that was very much welcomed by my ears. If you're looking for a fantastic pair of mixing headphones, look no further than these beauties. They are quite a step up from many other mixing headphones that I've heard and reviewed through the years. As well, if you're an audiophile looking for a top-flight pair of headphones that will lay your recordings bare and allow you to experience them as the original artists' always intended, these headphones will fit that bill to perfection. I can't stress just how impressed I was with these headphones regardless of your personal use as they ticked off every box on the list of what I look for in a great pair of headphones! While the price point isn't meant for newcomers, these headphones easily compete with other flagship headphones costing 2-3 times as much. You owe it to yourself (and your ears) to give these headphones an audition as you won't be disappointed!
Price:$1,699 USD
Manufacturer's Website: https://www.audeze.com/