Approximately 11 years ago when I first started out in the world of personal audio, my first foray into the high-end market space was with my purchase of the venerable beyerdynamic T1. Coming in at $999 USD, the original T1 was beyerdynamic's response to the Sennheiser HD800 flagship release. Being a huge fan (and owner) of the DT880 (600-ohm version), the T1 really grabbed my attention and I decided to give the T1 a whirl just to see how much better sound quality through a pair of headphones could be. I likely purchased the very first pair available for sale here in Canada and I still get very nostalgic when I recall my first unboxing of these headphones. In short, I absolutely loved them, and while not perfect, my ears were so very satisfied with the entire audible experience. Build quality certainly took things to a whole new level and rivalled the very best headphones that were available a decade ago. Fast forward to 2016 and I was lucky enough to review the updated second-generation T1 (https://headphone.guru/the-beyerdynamics-t1-second-generation-flagship-headphones-a-2-headphone-amplifier-the-desktop-dynamic-duo/). Again, I was the first to review/listen to the updated version here in Canada and as before, I was thoroughly impressed with what I heard. Well here we are 4 years later and never to let the grass grow under their feet, the engineers at beyerdynamic have just released a new third-generation update to these world-class headphones. So I guess I am now batting 3 for 3 when it comes to Canadians who can first get to experience the classic beyerdynamic T1 flagship headphones…talk about lucky!
Right from the outset, I could tell that the third generation were not just a minor tweak or two, but rather a complete redesign and reassessment of the T1. I absolutely loved the semi-open grill appearance of the first 2 generations, but the new design is a more "open" looking headphone. But where the largest changes occur have to do with the sound signature. While the first 2 generations were slightly on the brighter side of "neutral", the third generation adds some very enticing and enveloping warmth that is just so easy to sit back and enjoy for long periods of time. Build quality is still top-shelf stuff here and I actually find this third iteration the most comfortable yet! Thankfully the detachable headphone cables from the second generation are back via the double-sided detachable high-purity OCC 7N copper cable (3 m length) included with these headphones! The designers at beyerdynamic have been able to squeeze out even more sonic goodness from the angled Tesla drivers with even more detail retrieval, a wider sound stage and improved overall transparency with this newest generation. Throw in the extremely enjoyable and easy-listening tonality, these headphones will have you coming back for more and more!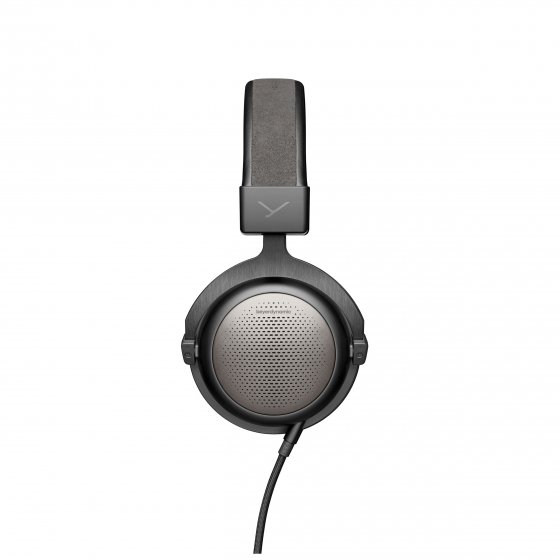 The full list of specifications for beyerdynamics latest flagship are:
| | |
| --- | --- |
| Transducer Type | Dynamic (tilted Tesla driver outputting 1 Tesla of flux) |
| Operating Principle | Open-Back |
| Frequency Response | 5 – 50,000 Hz |
| Impedance | 32 ohms |
| Nominal Sound Pressure Level | 100 dB (1 mW) |
| Total Harmonic Distortion | < 0.05% (800 Hz / 1 mW) |
| Power Handling Capacity | 300 mW |
| Maximum Sound Pressure Level | 124 dB (300 mW) |
| Sound Coupling to the Hear | Over-Ear |
| Headband Pressure | Approximately 4 N |
| Cable | 3 m Double-Sided High Purity OCC 7N Copper |
| Connector | Gold-plated 3 pole stereo jack plug: 3.5 mm and screwed 6.3 mm adapter A balanced 4 pin XLR cable is available as a separate accessory |
| Weight Without Cable | 360 g |
After roughly 2 solid weeks of burn-in, I decided to finally put them through their paces on my Chord Hugo 2 via my iMac and Qobuz. I've been a huge fan of Bruce Springsteen and the E Street Band since the release of "Born To Run" and in my humble opinion, "Born in the USA" is one of the greatest albums released in the '80s. The musicianship of the E Street Band is second to none. From Little Stevie to "The Big Man" Clarence and everyone in between, Bruce's band is certainly one of the very best! With his latest release "Letter To You", the Boss and the E Street Band return another brilliant studio album that is a must-listen for any fan. As soon as started the first track: "One Minute You're Here", I could immediately tell that these aren't your father's T1 headphones. The sound signature has been drastically re-imagined. beyerdynamic decided to voice the third generation T1 to a more natural and relaxed sound and for those who previously longed for more bass energy, these headphones are for you! Thankfully the overall high level of transparency that both previous T1 generations have been famous for has continued to fire on all cylinders with the latest iteration. Simply put, you can hear so much of what's going on in a recording and when listening to high-bit rate music from Qobuz and the Chord Hugo2, the T1 Gen. 3 will reward your ears over and over again with gobs of detail retrieval that open a new window into your favourite recordings, but never come off as fatiguing over long listening sessions; something the previous 2 generations could do. Sound staging was truly spot on, I could place The Boss in perfect proportion to the rest of the E Street Band in my mind's eye with the rather holographic effect with this setup. Bruce's vocals were upfront, earthy and tonally accurate as listened to through these headphones. The treble energy has now been "pushed back" in relation to the previous T1 versions and while incredibly extended, does allow for a more relaxed and enjoyable listen without any hint of glare or listening fatigue. Max's bass drum notes hit with full authority and with the added bass boost made for a very fun experience overall. One area that actually surprised me was the comfort. Already one of the most comfortable headphones on the planet, beyerdynamic was able to improve upon this even further and I could go through several different albums in their entirety without a hint of discomfort.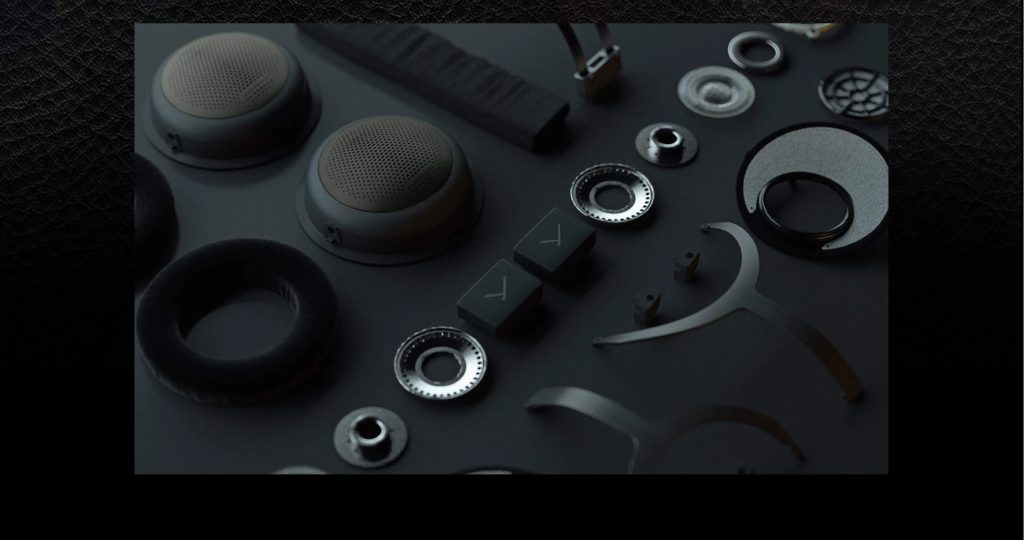 I rarely used the previous 600 ohm rated T1 generations with a portable setup as I found that they really needed a more powerful amplifier to sound their best. Well, as the comfort has improved, the efficiency of these headphones have equally improved. So I decided to use my FiiO M11 Pro digital-to-analog player (DAP) for my next critical listening session. As soon as I started "Tea for the Tillerman" by Cat Stevens, I could immediately tell that these newest headphones could be used with a mobile source and amplifier. Previously, I would be reluctant to make this assertion of the older 600-ohm T1 versions as I always felt that I was leaving cards on the table when using them with a DAP, but thankfully the third generation and the new 32-ohm impedance has really helped these headphones become an all-in-one audio solution as you can literally listen to them in many different circumstances; be it on a full-sized desktop setup or simply plugged into your portable source, you can enjoy incredible audiophile-level sound quality regardless of where you are. The transparency and grain-free nature of these headphones is a pure joy. I found the entire laid back presentation very appealing and easy to enjoy for extended periods. Cat's vocals were upfront and quite liquid. Though slightly pushed back from the previous second-generation version, I found this mid-level balance a bit more realistic as it seemed to better blend in with the bass and treble regions and not stand out as much on its own. Sound staging was equally impressive and considering that I was able to enjoy this level of openness from my back yard deck and a pair of beyerdynamic T1s was a huge gain for me as previously I'd have to be tethered to my main desktop rig in my home office with the previous two versions! Bass again, hit hard and was fast and while there was some bleed into the mid-range, the overall presentation and level of satisfaction that these headphones presented to me more than made up for this. Just a wonderful pair of headphones that you can plug into a portable source and enjoy them almost anywhere you may be!
Finally, I decided to throw the best front end that I had on hand at the T1 Generation 3. The Chord DAVE is simply the best sounding DAC I've ever heard. Throw in the fact that it has the lowest levels of distortion ever measured on a digital-to-analog converter and what you hear is the most brilliant sound quality that my ears have ever enjoyed! Revisiting the Cat Stevens' recording from my Hugo2 trial "Tea for the Tillerman", the Chord DAVE and T1 sounded just sublime. I could almost immediately tell that these drivers could scale with your upfront source and amplification. The sound staging was both wider and deeper, the tonality was just more natural and real and the extreme level of detail extraction was off the charts and thankfully never once did this pairing ever sound "clinical" but rather very musical and transparent. Talk about having your cake and eating it too!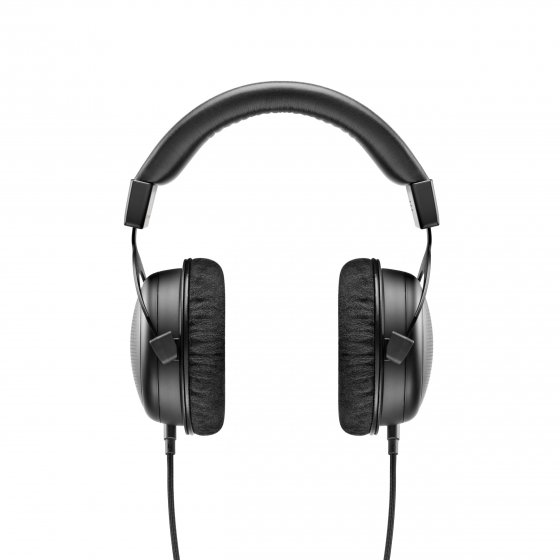 I absolutely loved reviewing the third iteration of these venerable flagship headphones by beyerdynamic and continuing in the tradition of being the first north of the 49th Parallel here in The Great White North! While certainly a departure from their previous 2 generations of the T1 and DT880 / 600-ohm headphones, these new headphones offer a more musical and laid back presentation that I could enjoy for literally hours and hours on end without a hint of listening fatigue. Overall transparency, clarity and sound staging were truly worthy of "top of the line" status and the high level of comfort thankfully has remained with this version. No longer do you require a more powerful desktop solid-state or OTL tube amplifier to get the most out of them as the 600-ohm impedance has been swapped out for a much more manageable 32 ohm setting that will allow you to enjoy these fantastic headphones anywhere you may want to take them. If you are in the market for a top of the line pair of headphones and love a laid-back and musical presentation with great kick and punch in the bass region, I strongly suggest you give the newest T1s a try! Highly recommended!
Manufacturer's Website: north-america.beyerdynamic.com