So way back in January of 2011, I was literally the first person in Canada to own a pair of Beyerdynamic's newly released flagship headphones: the semi-open T1s. They were the first pair of headphones to be released under their new Tesla brand. The Tesla technology (named after the famed Nicola Tesla; 1856-1943) completely redesigned the transducers to increase the magnetic drive beyond what headphones had reached at that time (1 Tesla unit). Right off the bat I was hooked. These became my "go to" pair of headphones for most of the year. Their build quality, comfort and transparent sound quality really made them a very special pair of headphones that I still hold in high regard.
When I heard that a second generation was going to be released my interest was certainly piqued with the thought of an improved pair of already excellent sounding headphones. As great as the first generation was, there were some small issues that I had with them that I felt held them back a bit from true greatness. Thankfully I was afforded the opportunity to review them and I literally jumped at the opportunity; regardless of how busy I was professionally and personally. As well, the engineers at Beyerdynamics have been busy designing a new headphone amplifier: the A 2. Thankfully both units were sent to me for my review and I was able to listen to both extensively over the past several weeks with great results!
When the package arrived with both the T1 Generation 2 and A 2 amplifier inside, I felt like a child at Christmas time. I was especially intrigued to see what changes the engineers at Beyerdynamics made in the new version of the T1 headphones. Even though I couldn't listen to them straight away as my proper setup / source was at home (they were delivered to my office), I still opened the box to see what physically had changed. While the overall construction of these headphones is very reminiscent of the original version, there were some subtle changes that have improved upon the previous design:
A new textile-coated detachable cable is now used. This is a very welcome change for me as the original cable was quite heavy and could be cumbersome when using the headphones. As well, the detachable cable makes running the new generation of the T1s in balanced mode (if you have a balanced headphone amplifier) incredibly easy! This new cable uses OCC 7N copper and there are 2x gold plated mini-jack connectors (3.5mm) with a locking mechanism to ensure proper connection. There is as mentioned, an option for a balanced 4-pin XLR connector should you own a balanced headphone amplifier (like my HeadAmp GS-X Mk2).
Internal transducer damping was used as well to better "tune" the T1s and eliminate some of the emphasis that was present in the original version in the higher frequencies.
The headphones were upgraded to viscoelastic breathable earpads for increased comfort.
The new version of the T1s now comes with a high quality hard case for storage or transport. The original was more of a storage box and wasn't conducive to travel due to its large size.
Due to the lighter cable, the headphones' weight does come in less than the original version when on your head, but the remaining specifications are fairly similar:
T1 (2nd GENERATION) TECHNICAL SPECIFICATIONS
Transducer type dynamic
Operating principle semi-open
Frequency response 5 – 50,000 Hz
Impedance 600 Ω
Nominal 102 dB (1 mW / 500 Hz)
T.H.D . < 0.05% (1 mW / 500 Hz)
Power handling capacity 300 mW
Max. SPL 126 dB (300 mW / 500 Hz)
Sound coupling to the ear circumaural
Headband pressure approx. 2.8 N
Cable 3 m / double-sided / balanced (4-pin)
Connector gold-plated 3-pole mini stereo jack (3.5 mm) & 1/4″ adapter (6.35 mm)
Weight without cable 360 g
Supplied accessory hard case
Recommended accessories audiophile connecting cable with 4-pin XLR connector for balanced transmission
MSRP $1099 USD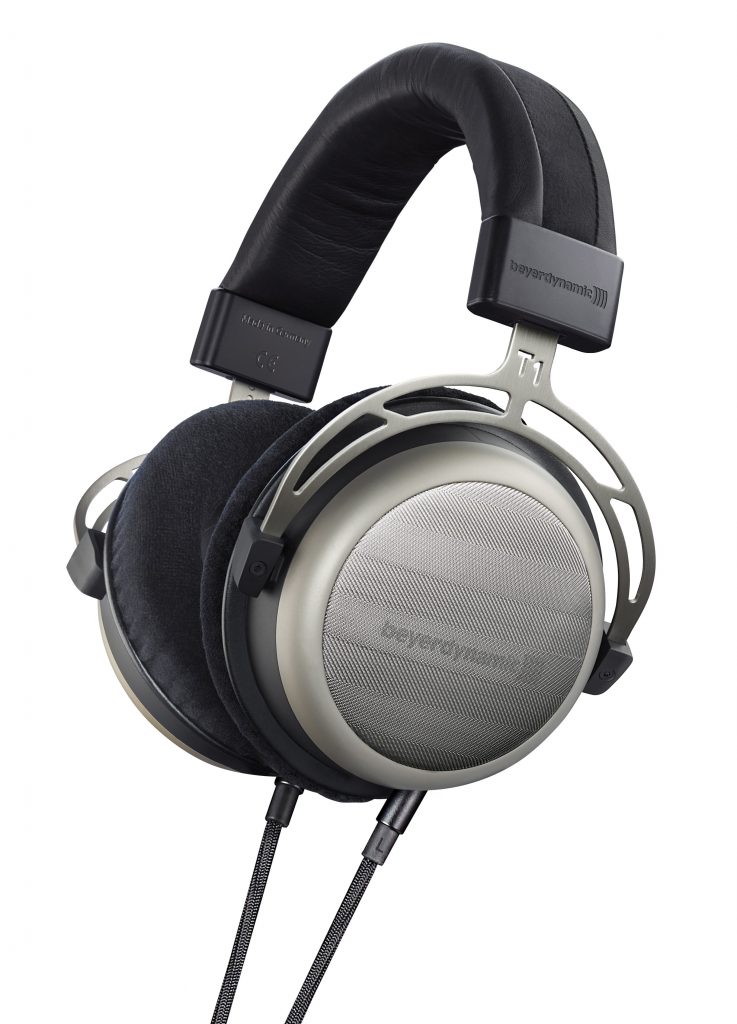 Next up was the new headphone amplifier, as soon as I took it out of the box I realized that this was one well put together audio product! The exterior design and built quality exuded what Beyerdynamics was about…sleek, solid German engineering. Think the BMW of headphones and amplifiers. The glass top was an added bonus to allow one to look inside and see the various LEDs lighting up and give an indication of the complexity of the circuitry used inside. Some of the key features of the new A 2 are:
Fully discrete design of the integrated audio components
Two ¼" stereo headphone sockets (6.35mm) connected in parallel
Volume control for both headphone outputs via a motor controlled high quality ALPS potentiometer
Backlit standby button (red/green)
Two stereo inputs for two signal sources (RCA unbalanced), one of them is looped through to connect signal sources with high levels (CD player, DVD player) and other amplifiers
The amplifier allows the user to switch both the gain (-4 dB, 0 dB, or +6 dB) and the output impedance (0 Ω or 100 Ω). The latter is a big bonus when trying to drive higher impedance headphones like the 600 Ω T1s as the damping factor is better optimized when using the higher output impedance option. Sonically this was my preferred setting with the T1s. But having the option to reduce the gain to the lower setting made this amplifier quite versatile for my lower impedance headphones like the Grado PS1000e. However, I would have loved to have these settings available on the top or front of the amplifier to use instead of having to turn over the A 2 to access these toggle switches.
The specifications for the A 2 amplifier are:
A 2 AMPLIFIER TECHNICAL SPECIFICATIONS
Frequency response 1 Hz – 100 kHz (-1 dB)
Signal-to-noise ratio >101 dB (unweighted)
T.H.D. 0.001% at 170 mW/250 Ω
Input impedance 50 kΩ
Output impedance Headphone output 0 Ω/100 Ω (switchable)
Output power 100 mW / 600 Ω 170 mW / 250 Ω 150 mW / 32 Ω
Channel separation L/ >89 dB
Maximum gain 18 dB
Power supply 110 – 120 V / 220 – 240 V (switchable), 50/60 Hz
Power consumption (operation) < 15 W
Power consumption (standby) < 0.45 W
MSRP: $1549 USD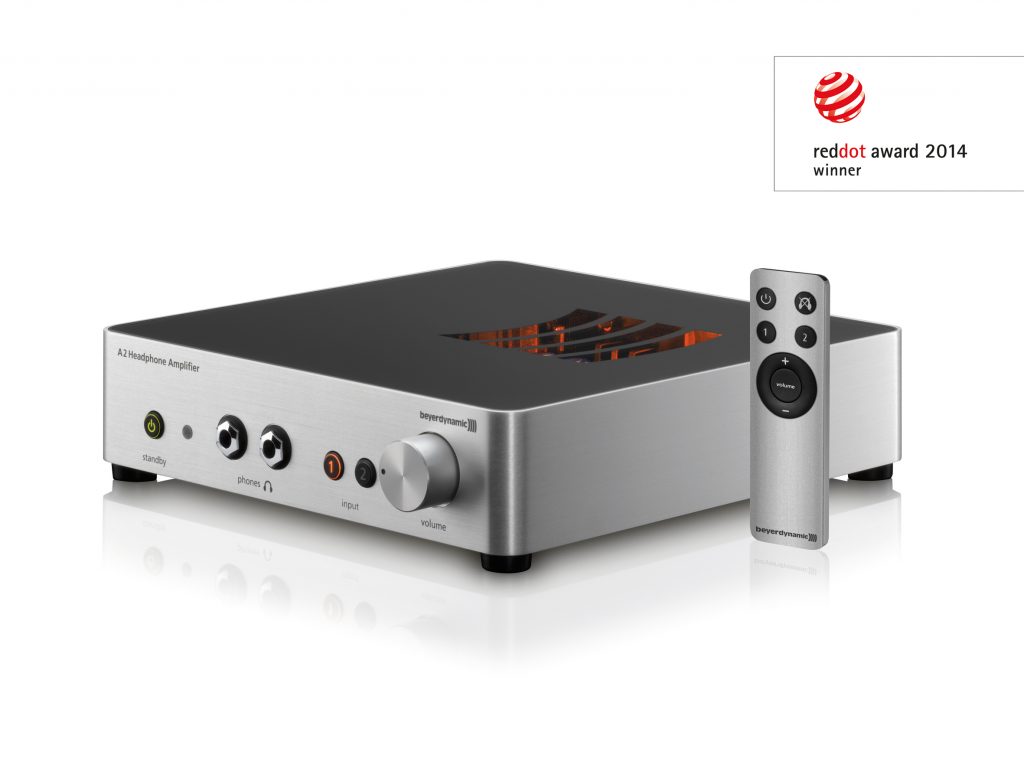 For my review I paired the 2nd Generation T1 headphones (T1 v2) with the A 2 as well as the other amplifiers I had on hand: HeadAmp GS-X Mk2, Astell & Kern AK240 and Chord Hugo TT. In all trials I used CD quality music from Tidal, high resolution 192kps files and DSD recordings from my iMac via USB feed into my Chord Hugo TT DAC.
In order to level set my experience with the new T1s, I first went with my personal home setup using my Chord Electronics Hugo TT DAC feeding my HeadAmp GS-X Mk2 headphone amplifier. I've come to know the sound of this setup very well and felt I could best familiarize myself with the T1 v2's and not throw in too many variables right at the outset. The first recording I selected was "Morning Phase" by Beck on Tidal. Immediately I felt at home after owning the original T1s for many years. They have thankfully retained a lot of the magic that I enjoyed with their predecessors, but almost right away I realized that there were some sonic improvements that helped sculpt a more transparent image. The treble on the original version of the T1s could with some recordings become a bit fatiguing over time. There was a bit too much prominence in this area that, with the wrong recording, lead one to turn the volume knob down a bit to account for this extra treble energy. Well, I am here to say that this issue has been resolved greatly with the newly tuned T1s.
The damping used internally has almost completely removed these reflections and ringing and yielded a headphone that is as transparent and clean as I've heard! The cymbals now in "Morning" are perfectly located in the soundstage toward the very back, but the detail, decay and timbre are spot on. My first listening session as over 2 hours long with the new T1s and never once did I find myself reaching to turn the volume dial down to account for an excess of higher frequencies. I would now classify the T1 v2 as a neutral sounding headphone with a slight warmness that really makes these incredibly enjoyable headphones! Beck's voice was as liquid and smooth as ever. The strength of both versions of the T1 was the mids and vocals in my opinion. Never do you feel yourself wishing that they were more clear or upfront; instead they always take center stage and set forth an incredibly satisfying experience!
As well, the sound staging was equally outstanding. The T1 v2's cast a truly holographic sound scape through this setup with incredible width and depth! The instrumental separation was again, among the very best that I've heard. When compared to the original version, the improvements were noticeable right away. The final area that really impressed me was the lower frequencies. The bass quantity and quality have both increased. When listening to Tool's 10,000 Days, the thump down low was that much more satisfying with the 2nd generation T1s. I remember being impressed with the original versions, but say next to the Audeze LCD-X, I felt that they still had some way to go in the bass region. Well, thankfully the version 2's have made up a lot of distance in this regard and I feel that these headphones can satisfy even the most discerning audiophile-bass-head. Now that's not to say the bass is overdone or bloated. In fact, this is some of the best bass quality I've heard this side of the Audeze LCD-X or Sennheiser HD800. But unlike the latter, it offers a thump that really satisfies with rock or popular music.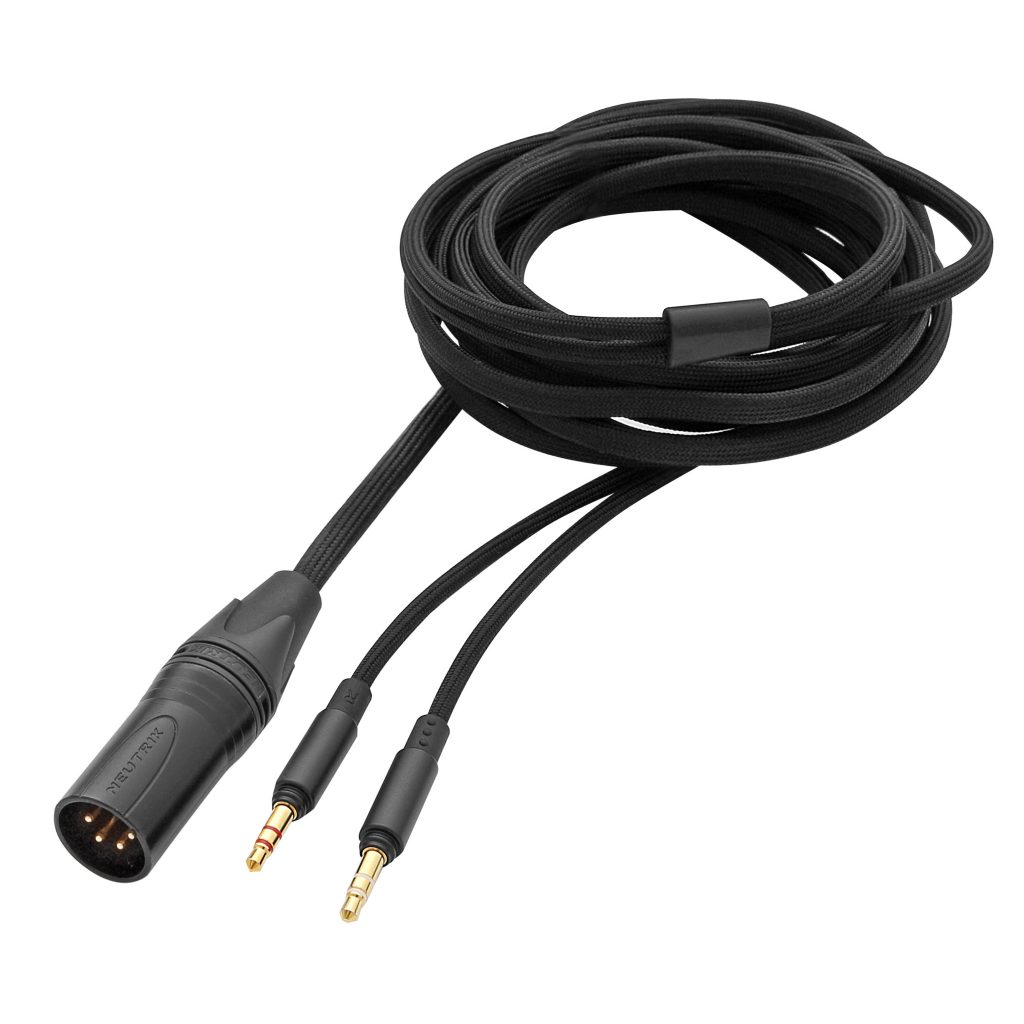 Finally I went with a particular favourite and standard recording I love to use to listen to a new pair of headphones. I have a DSD recording of Jazz at the Pawnshop and its complexity, detail, imaging and texturing is ideal in my opinion to put a pair of high end headphones through their paces. The T1 v2's certainly did not disappoint. For this session, I used the headphone output from my Chord Hugo TT and skipped my GS-X Mk2 amplifier. Simply put, this is in the top 5 experiences with this album with a pair of headphones and this specific recording. The detail retrieval was outstandingly good, the imaging was eerily realistic and the overall transparency into the recording set the T1s apart from most headphones I've heard! They simply got out of the way and let the recording flow through. I was particularly taken aback when recording first started up with the chatter of all the patrons was in full swing. It was as if this was now a binaural recording; the imaging of these headphones was that special. And while the Sennheiser HD800s have an advantage of left-to-right sound staging, the perception of depth (front-to-back) was certainly better portrayed with the T1s.
Next up, I ran the A 2 amplifier in my setup. However, I changed out my balanced Audioquest Columbia XLR output cables from my Hugo TT DAC to a pair of RCA Nordost Blue Heaven cables. Going back through my music library I selected "Cinema" by Andrea Bocelli. The pairing of the A 2 and T1 headphones was immediately captivating. I did play around with the output impedance and settled on the more natural sounding 100 Ω setting. This setting really helped with the higher octaves and offered a more realistic experience. The treble was better controlled and still offered the same high levels of detail while being in better proportion to the mids and bass. The pairing was equally classic as the T51p / A200p pairing that I reviewed a while back: headphone.guru/beyerdynamic-t51pa200p-a-brilliant-portable-team/. It was like Hope & Crosby, or Abbott & Costello! The synergy between the A 2 amplifier set on 100 Ω output impedance and the 2nd generation T1s was there right from the outset for me.
They seemed to truly compliment each other in every way. Throw in the matching German-inspired aesthetic, you have a desktop duo that not only sounds great together, but looks great too! Andrea's world renowned voice was simply awe inspiring. This is one of the very best times I've heard this recording and the ability of this pairing (A 2 + T1) to capture not just all the details, but the emotion of the music really left me with a satisfied smile throughout the entire recording.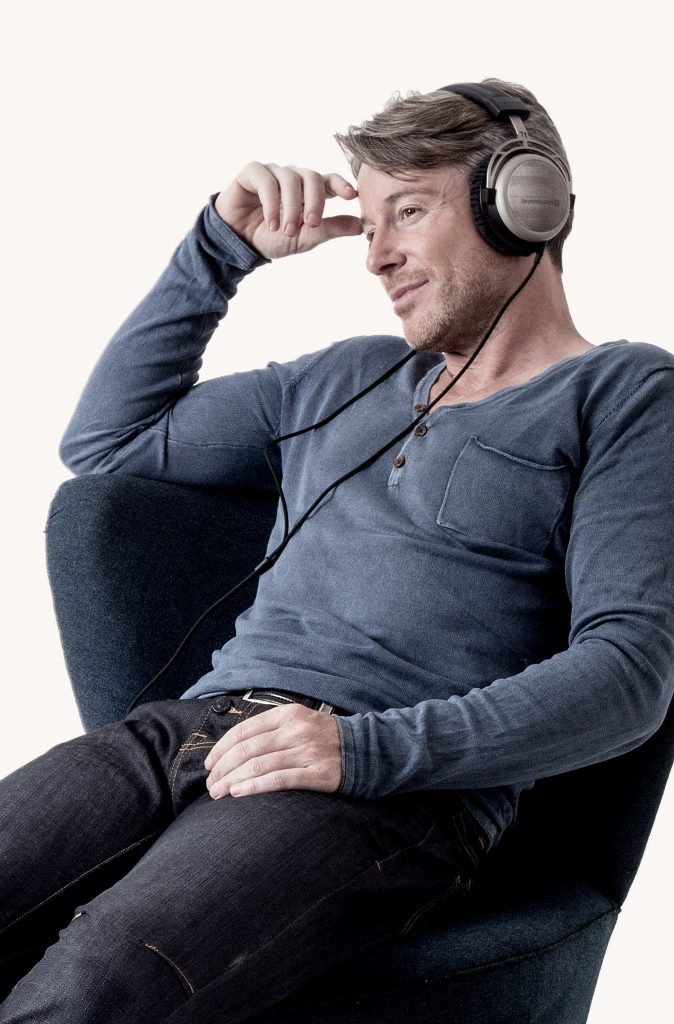 Recently I just picked up the live performance album of Blue Rodeo: "Live at Massey Hall". This truly historical venue has hosted some of my most favourite live album performances of all time by such artists as Charlie Parker, Dizzy Gillespie and Neil Young. Now this world famous local-Toronto band comes back home to play this famous venue. I was almost able to get tickets to see this concert earlier this year as I live in Toronto, but unfortunately "life" got in the way. But thankfully with the T1 v2 and A 2 combination, I was transported into Massey Hall and all the nuances and details of this live recording were captured in such a way that almost made the recording sound almost binaural yet again. The impression of the sound scape was simply magnificent. As I mentioned before, the Sennheiser HD800s are still able to portray a wider (left-to-right) mental image, but the depth (front-to-back) imaging from the T1 v2 headphones was certainly breathtaking. It really was an experience that left a mark with me for many days later. The A 2's ability to even out the frequency response of the T1 v2s; especially in the upper mids/treble region, was one of the biggest benefits of this amplifier. This was most likely due to the better damping factor of the 100 ohm output impedance of the A 2 that synchronized better with the 600 ohm T1s.
Everything from Greg Keelor's brilliant vocals, to the tight bass track played by Brazil Donovan, and to the thumping drum work of Cleave Anderson was completely nailed by this setup. Diamond Mine is one of my favourite Blue Rodeo songs and the music just flowed through the T1 v2 / A 2 / Chord Hugo TT setup with the upmost in transparency and clarity. This experience was like an open window into the recording and the T1 v2 and A 2 really immersed me into the music to a point where the gear seemed to melt away and it was just me and the band in Massey Hall.
As well, I did try the A2 amplifier with some of the other headphones I had on hand like the Sennheiser HD800s, Audeze LCD-X, PS1000e's and Hifiman HE1000s and just like with the T1s, the results were all very positive. I did prefer both the T1s and HD800s with the 100 ohm output impedance and the lower impedance headphones with the 0 ohm setting. The A 2 really packed a punch with all the headphones I tried and I would definitely classify it as a dynamic sounding amplifier that has a nice touch of warmth to it. It looks like the designers at Beyerdynamics have really got something special with the A 2 amplifier and I wouldn't want potential buyers to only think of it as a "T1 amplifying solution". It really sounds great with many other headphones!
The T1 v2 headphones have built on a great legacy of the original T1 headphones, but improved upon them in ways that really make this new pair stand out from the field. The results are incredibly natural and clean sounding headphones with the upmost transparency. Throw in incredibly punchy and taught bass, liquid and forward mids and better resolved treble performance and you have a pair of headphones that can match up with any genre of music you can throw at them. When paired with the A 2 headphone amplifier, you get an incredibly synergistic pairing that can be as I mentioned, an open window into the recording that you're listening to and will keep you happy for a very long time!