What an incredible way to kick off the New Year: with the newly released Campfire Audio Vega top of the line in-ear monitors! I was a big fan of their previous flagship the Andromeda in-ear monitor, but never being satisfied, the folks at Campfire have been very busy and the results certainly show through in their newest release. The Vegas arrived just before I left work for the Christmas holidays and the timing couldn't have been better. Upon opening the box, the beautifully hand crafted faux leather storage case was revealed and inside were the IEMs themselves, the incredible litz wire cable and a plethora of IEM ear-tips to find your best fit and sound. After trying a number of the ear-tips, I funnily enough determined that the originally installed medium foam tips worked best for me. While other flagship IEMs come with fancier packaging and alternative cables (say with mobile phone controls), the Vegas come with everything you'll need to get the best sound out of them and skip on the stuff you'll never really use. Fancy boxes and alternative cables with mobile phone controls may be nice at first, but in the end, after you put on the incredibly built ALO audiophile grade litz cable, you could never go back to a stock cable to answer phone calls on your iPhone. That would be like putting on entry level tires on a high performance sports car.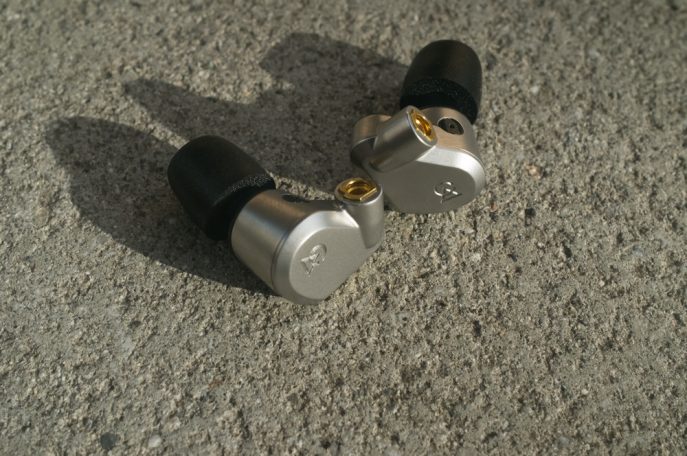 What makes the Campfire Vegas truly unique is the exotic materials used in their manufacture. The housings are integral in shaping the sound of the in-ear monitors and the designers at Campfire selected Liquid Metal Alloy. The advantages of Liquid Metal Alloy are: superior strength (higher than even Titanium), extraordinary hardness and resistance to scratches, excellent anti-corrosion and chemical resistance, and most importantly: excellent damping factor and vibration characteristics for improved sound quality. At the heart of the Vega in-ear monitor is an 8.5mm non-crystalline diamond dynamic driver. When this driver is coupled with neodymium magnets, you get some serious groundbreaking engineering and design that went into the Vega IEMs.
The full list of specifications for the Campfire Vegas is:
| | |
| --- | --- |
| Frequency Range | 5 – 22 000 Hz |
| Sensitivity | 102 dB SPL / mW |
| Impedance | 17 Ohms at 1kHz |
| Included Accessories | Leather carrying case, Various Ear-Tips, Cleaning Tool, Litz Campfire Audio Cable |
For the purposes of this review, I used the Campfire Vega IEMs in as many different players and setups as possible that are typically used for on-the-go headphones. This setup ranged from a rather pedestrian iPhone –> IEMs, to iPhone + Chord Mojo –> IEMs, to Astell & Kerns AK240SS DAP –> IEMs. In all cases, the Campfire Vegas more than satisfied me with regards to sound quality, comfort, and noise isolation.
Immediately after deciding the ear tips pre-installed on the Vega IEMs were the best for me, I started to use them straight out of my iPhone 7 (with of course the Lightning to stereo adapter). The comfort level was very high as I found them extremely light and easy to put on. The included ALO cable was simply one of the best IEM cables I've come across. It was also equally light and also very flexible. There were ZERO microphonics caused by this cable brushing against itself or my shirt and the overall construction was better than pretty much all after-market IEM cables I've come across that folks would pay several hundred dollars for. First up was "25" by Adele. This is one spectacular recording of a more recent album that I often use to see how female vocals are portrayed for many of my reviews. Well, the Campfire Vegas hit all the right notes! The bass was simply inspiring. If you are a fan of the Fostex TH-900's bass, then you will love the Vega's portrayal of the lower octaves. They are filled with energy, detail and pure musical excitement. Never once during this recording did I find the bass slow or plodding. Tight and fast were the two words that immediately came to mind. The vocals, like the bass, really captivated me; "When We Were Young" really caught the essence of Adele's vocal talents. The fullness of her voice was as if I was listening to top-of-the-line full sized headphones or speakers. Many IEMs I've used through the years simply can't lay down the foundations of this fullness and tend to struggle; definitely not so with the Campfire Vega IEMs. Something you have to really need to experience for yourself first hand. As well, the smallest nuances of her breathing, vibrato, and how the subtle textures of her voice are all portrayed were truly amazing. The treble was very well extended as well. Unfortunately this is an area that so many in-ear monitors tend to fail at.
Many IEMs (regardless of price) tend to severely roll off at 9 – 10 kHz and in the end sound as if certain instruments in orchestral movements are so pushed back that they are barely audible. The Shure SE535, and even the SE846 (although to a less extent) were guilty of this problem. Thankfully the Campfire Vegas do not fall into this trap and are right there with the very best in-ear monitors with regards to treble extension. Selecting ear-tips however did take some care as the treble with the wrong recording (i.e. known bright or sibilant) could be a bit forward. But funnily enough, with the ones pre-installed by Campfire Audio, the treble was very transparent, clear and extended without any issues whatsoever.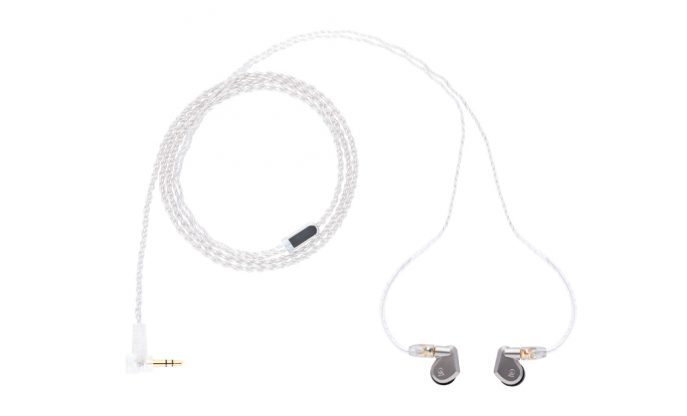 The overall presentation and clarity was equally impressive. Detail extraction was truly outstanding. I could hear the smallest nuances contained within this excellent recording and this only helped contribute the already impressive and transparent experience. Sound staging was also quite good. Though maybe not at the very best I've heard from a pair of IEMs, it was certainly still very satisfying and offered a very believable soundscape. This was definitely one of the best times I've had with this particular album from Adele away from my home stereo or main desktop headphone setup.
As soon as I got home, I immediately went for my Astell & Kern AK240SS player and some of my favourite DSD high resolution recordings. Patricia Barber has been a long time favourite of mine and as soon as I started playing my DSD recording of "Modern Cool" I knew I was in for a very special experience. Her voice was as clear and sultry as ever and with only a very select grouping of 3 or 4 top tier IEMs, the Campfire Vegas offered some of the best female vocal presentations I've ever come across. "Light My Fire" was simply magical with the Vegas; the initial duet of Patricia's deep and romantic voice with the bass really got me to completely stop what I was doing and just lean back in my chair and really enjoy what I was hearing. Then the trumpet solo really impressed me with its spot on timbre and tone. I've played trumpet for almost 40 years now and the way the Vegas sounded with my favourite instrument really floored me! The intimate settings of this recording really came alive with these IEMs and their ability to absolutely hit the target for tone and timbre with the trumpet, piano and Patricia's vocals were truly impressive!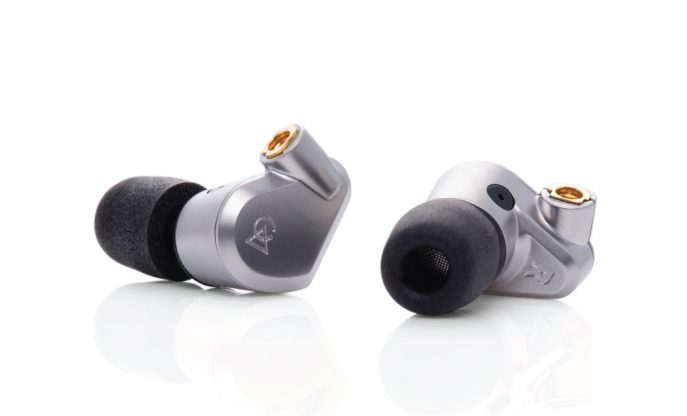 My daughter is quite the musical talent. She's only 12 years old and has mastered the trumpet, piano and now really doing a phenomenal job with the guitar. Her guitar tutor has most recently had her learn "Wish You Were Here" by Pink Floyd. I've heard her play this song over, and over, and over through the past month. So I thought it would be a great selection to see how the Campfire Audio Vegas sounded with one of my favourite Floyd albums of all time. Right from "Shine on You Crazy Diamond", the Vegas hit all the right notes through the entire recording. For this session, I used Tidal Lossless played through my iPad Pro + Chord Mojo and Floyd has never sounded better! Just a warning, if you try to read on your iPad or surf the web with the Campfire Vegas, you are going to be very distracted! I found this venture almost impossible to carry out as the Vegas constantly had me stopping what I was doing and almost forced me to only listen to the music that they were putting out. Again the bass was so very satisfying, it was deep, articulated, quick and filled with energy. While certainly north of neutral, I never found it overbearing with no effect on the mid-range. So if you love bass, you will love these IEMs! The mid-range was brilliantly done. David Gilmour's vocals were clear, transparent and upfront. As mentioned previously, the treble had quite a bit of life with no hint of roll-off like many IEMs I've encountered through the years. Overall the presentation was transparent, musical and fun; certainly hard to get all three!
If you are in the market for a pair of top-flight in-ear monitors and money is no object, I strongly suggest you give the Campfire Vegas a strong consideration! Sonically there are among the very best universal IEM I've had in my ears and the transparent sound with speaker-like bass, luscious mid-range and extended treble hit all the right notes for me! Yes they are not inexpensive coming in at $1299, but what you do get is a pair of IEMs that not only compete with some of the best full sized closed-back headphones I've heard (like the Fostex TH-900s), but best them in many ways! Check these out…you won't be disappointed!