Enleum first grabbed my attention when they released their reference desktop speaker/headphone amplifier back in 2022. I was so enthralled with this little wonder's performance and ability to fully control the drivers of both the Abyss AB1266 Phi TC and HIFIMAN SUSVARA, it really amazed me. Throw in the fact that the quietness of this amplifier was also ideal for low-impedance / high-efficiency headphones, I was hooked. You can find my full review here: Enleum AMP-23R Headphone/Speaker Amplifier Review Headphone Guru. Well, never to let the grass grow under their feet, the folks at Enleum have recently released a dedicated portable headphone amplifier: the HPA-23RM. But don't let its physical size and footprint fool you, this little battery-powered headphone amplifier can truly power some of the most power-hungry headphones around. Sharing a similar design-look to its big brother (AMP-23R), the HPA-23RM is quite unique in utilizing current drive output, which works magnificently with planar magnetic headphones. The voltage output mode however is better suited to driving dynamic headphones (including high-impedance headphones like the Sennheiser HD800S) as it will have higher gain in their regions where the impedance is higher. It really is a one-stop solution for driving any headphone or IEM that you can think of plugging into it!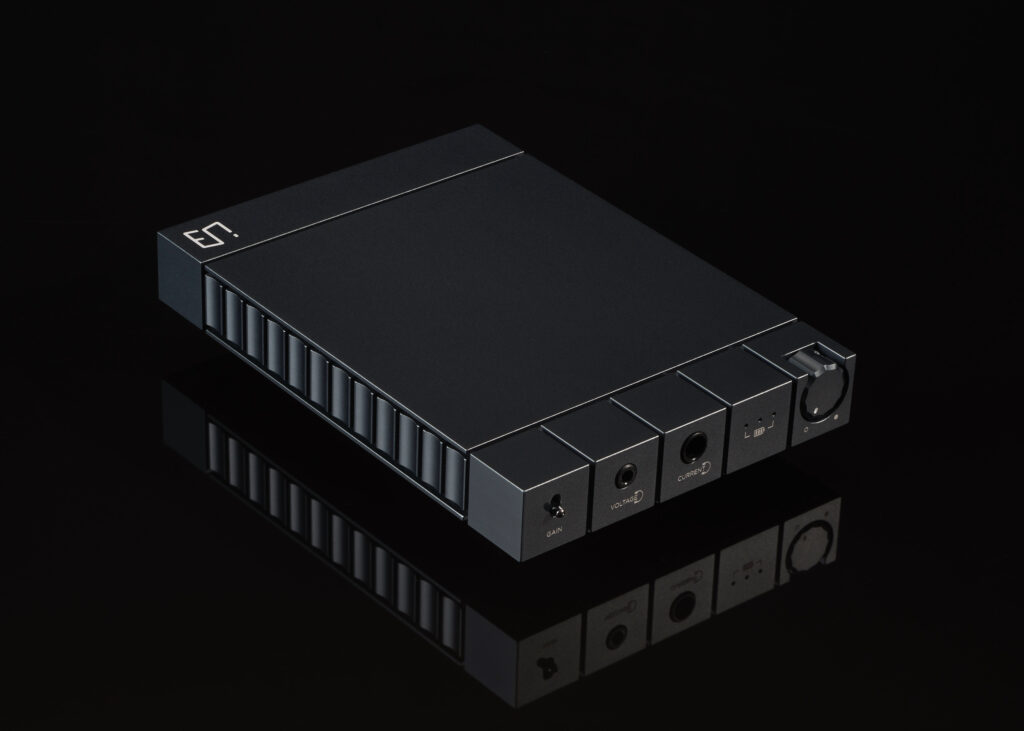 The HPA-23RM was developed from years of experience of building top-flight speaker and headphone amplifiers. Now with a completely new and advanced printed circuit board design, the circuitry employs all discrete transistors with zero negative feedback and features an incredibly wide frequency response all in one compact and beautiful unit. Previously incorporated in the AMP-23R, the JET Bias design was developed in order to maintain the highest possible efficiency while significantly increasing the performance of the output stage stability. The new JET2 Bias further enhances this performance as it now tracks and sets the precise bias current at all times. As a result, it enables an ultra-quick correction of the bias and offset resulting in a more precise control of the MOSFETs and bipolar transistors of the HPA-23RM. The power supply utilizes the 1.2MHz SMPS power supply and industry-leading low noise floor regulators. And I can easily confirm that this amplifier's background is dead-silent; even with some of the most efficient in-ear monitors that I used during my review. Finally, the HPA-23RM employs some of the most advanced solid-state relays around in the attenuator's circuit. The AMP-23R's ultra-precision resistor network has been carried over to this little wonder and the same gain adjustment methods and control software have been applied. I am amazed at just how much technology Enleum has been able to fit into this little amplifier!
The full list of specifications are listed below:
Power:
1 W (Current Output Mode) 0.5 W (Voltage Output Mode) @ 30 ohms load
Inputs/Outputs:
Input: RCA
Output: 1/8" Mini Headphone Jack &
1/4" Headphone Jack
Operation Time on Battery:
Up to 5 hours (Voltage Output)
Up to 3 hours (Current Output)
Charger:
USB C charging via supplied charger
Dimensions:
116mm x 164.5mm x 22mm
Weight (NET):
750g
Price
$3,000 USD
For my first listening session after roughly 25 hours of amplifier burn-in, I decided upon an old standard of mine that I've likely listened to at least once a month for 30 years. Pink Floyd is in my personal top 5 rock bands of all time and in my opinion, "Dark Side of the Moon" is the pinnacle of their work. For this particular session, I decided to use the CD from the recently released Redux version by Roger Waters. Right off the bat, I wanted to see just how much power this little amplifier could provide to the widely renowned, power-hungry Abyss AB1266 Phi TC planar magnetic headphones. Upon switching the amplifier to Current-Output, right from the title track, I was amazed at just how well this amplifier could drive these power-hungry headphones! My personal "go-to" amplifier for these headphones is the Enleum: the AMP-23RM, but holy moly, the HPA-23RM could certainly keep up with its full-sized bigger brother. These headphones offer some of the very best bass I've ever experienced, but with an amplifier that isn't up to the task, you will miss out on its supreme levels of articulation and definition. Well, I can safely say that the AMP-23R is an amplifier that is more than up for this challenge, and considering its small size and portable stature, truly had me a little surprised. Mids were wonderful and detailed, though a bit pushed back compared to the bass and treble, but overall, the exciting sound presentation had me smiling from ear to ear. Soundstaging of this setup was as "speaker-like" as headphones get, sure the full-sized AMP-23R is my standard when driving these headphones, but the HPA-23RM again shines with a brilliantly portrayed soundscape that is both wide from left to right, but also deep (front to back). The detail retrieval and musicality of this little amplifier really is like having it all!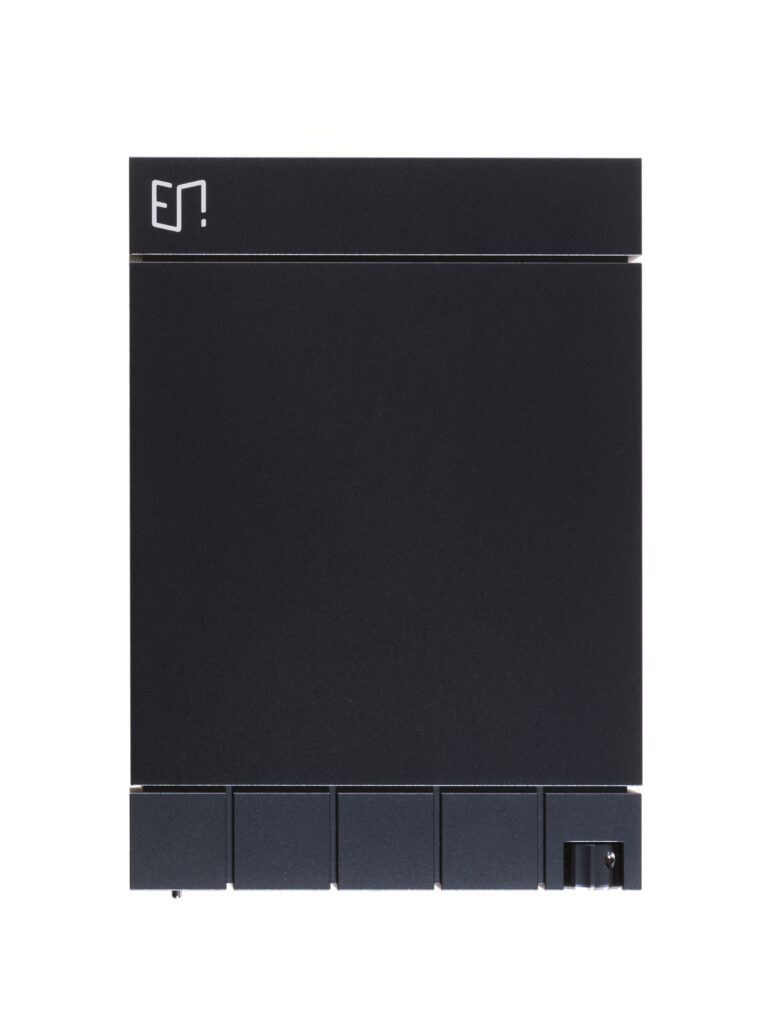 Next up, I decided to use a DSD version of "Jazz at the Pawnshop" recorded in 1976 is one of the most brilliant audiophile jazz records I've ever experienced. The potential for sound staging, detail extraction, and dynamic range are all there if your audio setup is up for this monumental task. This time, I decided to use the flagship LCD-5 headphones from Audeze. I absolutely love these headphones and they are some of the very best I've ever experienced. As with the AB1266 Phi TC headphones, I was smiling from ear to ear with this amplifier! The LCD-5's detail, transparency, and tonality were as good as I've ever experienced. While nowhere as difficult to drive as the Abyss, the LCD-5s can be pretty picky of the upstream amplifier and thankfully I found this match spot on. From the beginning of the recording, the detail extraction and spatial clues from the murmur of the crowd prior to the title track "Limehouse Blues" transported me to that pawnshop in the mid 1970s. It was as life-like as I've experienced this recording. The noise floor was pure blackness. This is the canvas on which the music of a recording is layered on top of and with this amplifier, it is brilliantly done. I could very easily place each player on the stage due to the audible clues and this amplifier was again, more than up to the task to drive these headphones and offer an incredibly quick and nimble presentation with an impressive amount of detail extraction. But what caught me off guard is that the overall presentation was never clinical or sterile. Instead, it was lively and musical. The one word I keep coming back to with this amplifier is: "and" because it does A and B and C and D so impressively that it offered such an enjoyable experience.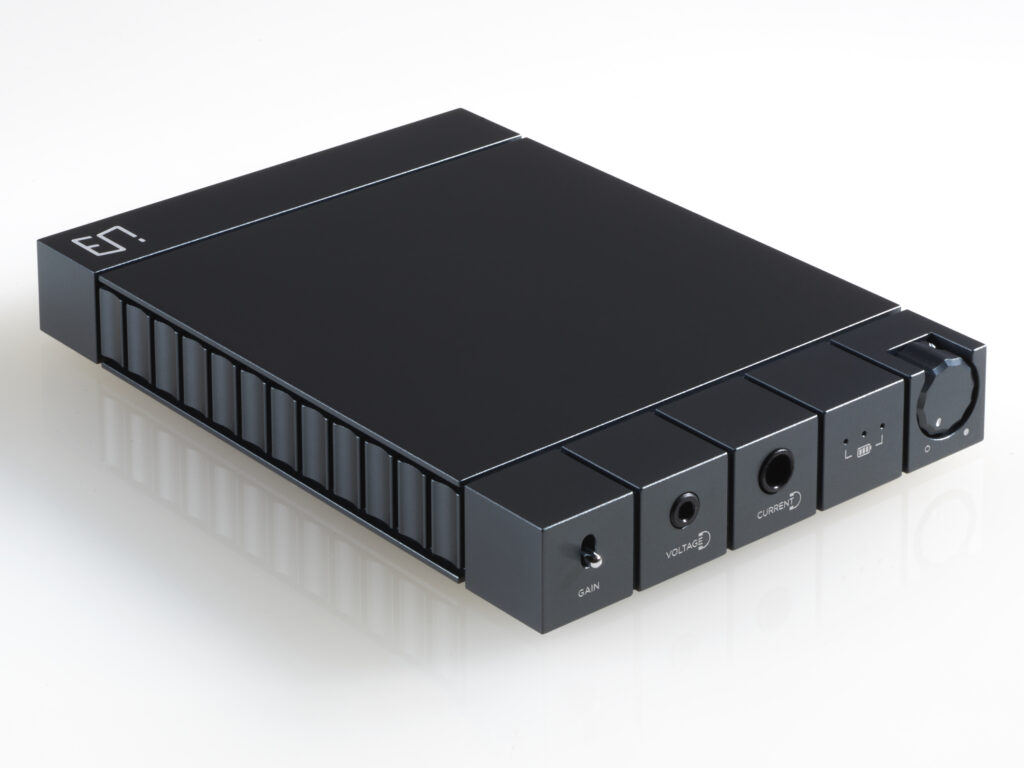 Finally, I thought why not use the HIFIMAN SUSVARA? These are definitely the "hardest to drive" headphones that I own. Coming in at a power-hungry 83 dB/mW, many folks decide to use a dedicated speaker amplifier to drive them as most headphone amplifiers simply are not up to the task. In fact, my own Enleum AMP-23R is both a speaker and headphone amplifier with plenty of juice to drive these headphones. As soon as I started "Rattle That Lock" by Pink Floyd's David Gilmour I was surprised at just how well this diminutive amplifier could drive these headphones. What I experienced was so much of the brilliance that these headphones have to offer and to my shock, from a portable headphone amplifier that is battery driven. I've never been able to say that before. My previously owned Chord Hugo 2 certainly couldn't say that, but against my initial preconceptions that this wouldn't be ideal, I almost immediately changed my view as the HPA-23RM was more than up for this job. Sure my AMP-23R full-sized headphone/speaker amplifier is still my very top choice to drive these headphones, but make no mistake about it, this amplifier will put a smile on your face using these headphones. So if you are a bit budget-conscious or looking for a more portable option, do yourself a favour and put this amplifier on your list of amplifiers to check out. Detail, clarity, and soundstaging were all excellent throughout this album!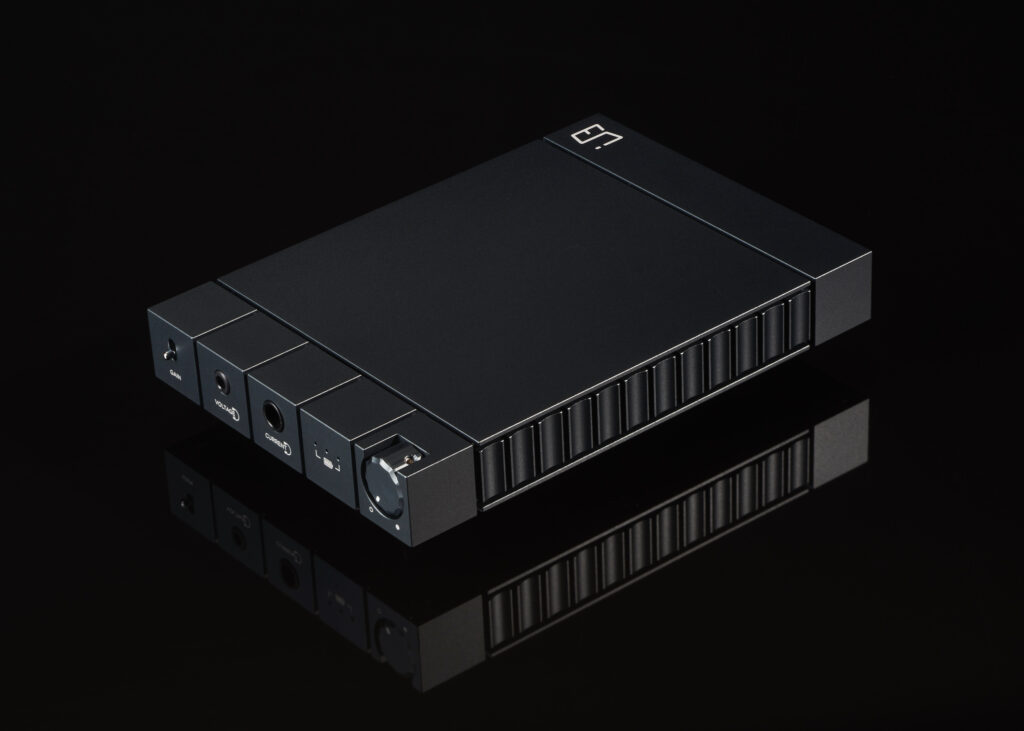 Over the past few years, I have become a very big fan of Enleum. The AMP-23R really shocked me with just how well it performed, the level of transparency and musicality that it offered had me open my wallet and purchase a unit for my own. Well, the new HPA-23RM has continued in that tradition with a dedicated headphone amplifier that you can power headphones like the HIFIMAN SUSVARA all the way down to some of the most sensitive in-ear monitors you may want to try. It really is the Swiss Army knife of amplifiers! Throw in the fact that you can bring it with you on the go and use its internal battery, it really is a have-it-all solution! If you're looking for a headphone amplifier (especially one that you can take with you on the go), then I strongly suggest you audition the HPA-23RM as you will not be disappointed!
Manufacturer's Website: https://enleum.com/
I'd like to thank Vince at REDDOTAUDIO for the loaner for this review:
For purchase in Canada, pls contact:
Vince at REDDOTAUDIO
T: 604-704 3399