I have been a big fan of Focal's line of speakers for many years now. They have always impressed me with their outstanding build quality and natural and transparent sound. Focal's initial release of portable headphones: the Spirit and the Spirit Classic were all met with high praise from audiophiles around the world. I was certainly a big fan of my brief time with both headphones and was curious to see what else Focal might have up their sleeve. Recently Focal announced the release of two new statement products, the Elear (priced at $999US) and their new flagship, the Utopia headphones (priced at a whopping $3999US). To say I was intrigued would very much be an understatement as my hopes were high that the engineers at Focal could bring something truly revolutionary to a traditional dynamic headphone.
Quite recently after I called a local Focal dealer here in the greater-Toronto area, I was able to locate a pair right away. Now priced at $4999Cdn, this wasn't going to be an impulse buy, but I did have actual measured specifications in hand from Innerfidelity.com (which showed truly outstanding technical audio performance) and most importantly, I had the ability to audition them first. First off, the build quality, construction and materials used simply set the headphones apart from any other pair I've had the pleasure to listen to (except for the Stax SR-009 and Audeze LCD-4 headphones ). But after several minutes with these headphones on my head, I knew that I would be leaving the store with a substantially lighter wallet.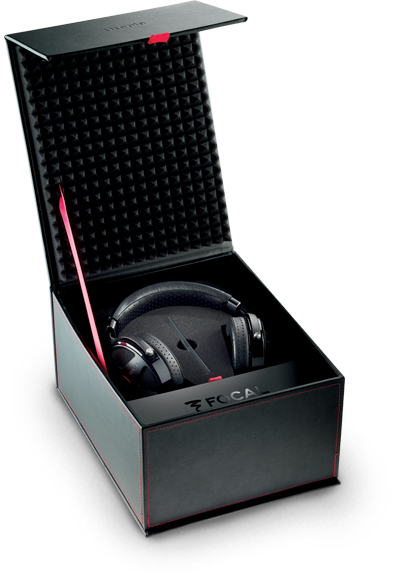 Focal, traditionally a well renowned speaker company, has been around since 1979 and has built a strong reputation for building some of the very best speakers in the world. The Utopias look to take that solid foundation into the world of personal audio. First off, as I alluded to earlier, these are not entry level priced headphones and the price point is a bit on the ridiculous side. I remember the days when the $399 Sennheiser HD650s were considered on the pricey side of things. Well, 10 years later, the prices for flagship headphones have gone up a factor of 10; certainly a trend I'm not a fan of in the least. That said, as soon as I opened the presentation box (covered in the smoothest leather that can only be found in high end automobiles) what I found was simply outstanding. Inside that presentation case, one of the most beautifully constructed pair of headphones I've ever seen were waiting for me to try on. Only the Stax SR-009 electro-static headphones ($3825US) and Audeze LCD-4 planar magnetic headphones ($3999) have aroused similar feelings in terms of outstanding build quality and aesthetics for me. Everything from the extremely soft and subtle lambskin headband and ear-pads, to the carbon-fibre housing exuded luxury! While not light headphones (coming in at 490g), they were very comfortable on my head and rivaled the Stax SR-009 headphones in that regard. I could literally have them on for several hours without any hint of discomfort. Words can't do their beauty justice and neither could photos fully convey their wonderful construction. In person, these headphones are truly a site to behold!
Here is a list of the full specifications of the Utopias:
| | |
| --- | --- |
| Type | Circum-aural open back headphones – Dynamic Drivers |
| Impedance | 80 Ohms |
| Sensitivity | 104dB SPL / 1mW @ 1kHz |
| THD | <0.2% @ 1kHz / 100dB SPL |
| Frequency response | 5Hz – 50kHz |
| Loudspeaker | 137⁄64" (40mm) pure Beryllium "M" shape dome |
| Weight | 1.08lb (490g) |
| Cable length | 13.1ft (4m) |
| Connectors | 1 x Jack 01/4" (6.35mm) stereo 2 x 03⁄8" (9.5mm) Lemo® |
| Carrying case | 12.8"x10.2"x6.5" (326x260x164mm) |
While one can consider them as standard dynamic driver based headphones, the technological improvements implemented by the engineers at Focal have really pushed the limit of what I thought dynamic drivers could achieve. The pure Beryllium "M" shaped dome was designed to drastically minimize any cone breakdown of the dynamic drivers (this can plague many traditional cone-shaped drivers). The %THD measurements (%THD vs. Frequency) show results that these headphones are much more in-line with either electro-static or orthodyanmic headphones. Very impressive results indeed! Simply put, sonically, these are among the top 2 or 3 headphones I've ever had on my head!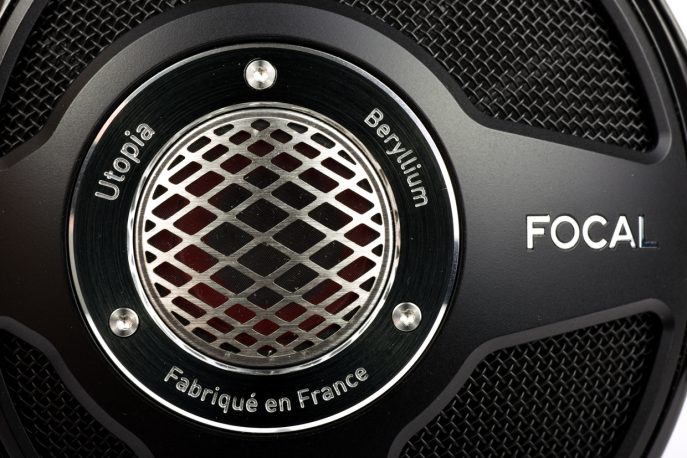 I wanted to throw as much different musical genres as these headphones that I possibly could. For $4000, these babies better sound great with literally everything I could throw at them. In the past, I've held onto headphones because they were great with rock or jazz; even though they were a bit weak with classical music. But at this price level, I wholeheartedly expect the headphones to literally sound phenomenally good with anything. I certainly don't think this is unreasonable considering the price point and to my complete satisfaction, the Utopias delivered!
My initial setup was with my main desktop rig: CDs or digital files from my iMac –> Chord Electronics Hugo TT DAC –> HeadAmp GS-X Mk2 –> Focal Utopia headphones (single-ended stock cable and 4 pin XLR balanced Moon Audio Silver Dragon V3 aftermarket cable). I threw everything at them that I could, from rock to jazz, from classical music to even some old school Macedonian folk music and the results were overwhelmingly impressive.
From my avatar on Head-Fi.org (Rush's "Fly By Night"), you can tell, I'm a big fan of Rush! Growing up in Toronto in the 1970s-1980s, that's kind of a hard thing to avoid really, but I've seen them live several times over the years and own their entire catalog of albums (and recent remasters too). So my first selection was quite simple to make. "Moving Pictures" is a true rock classic and a must own for anyone who's a fan of the band. When played with my desktop setup, the Utopias left me with a smile from ear-to-ear. These are most likely the best balanced and neutral pair of headphones I've heard . The tonality is a perfect as I can imagine. Deep, punchy and well defined bass, perfectly matched mid section (and vocals) and truly world class treble that is clean and detailed, but never strident, nor tiresome.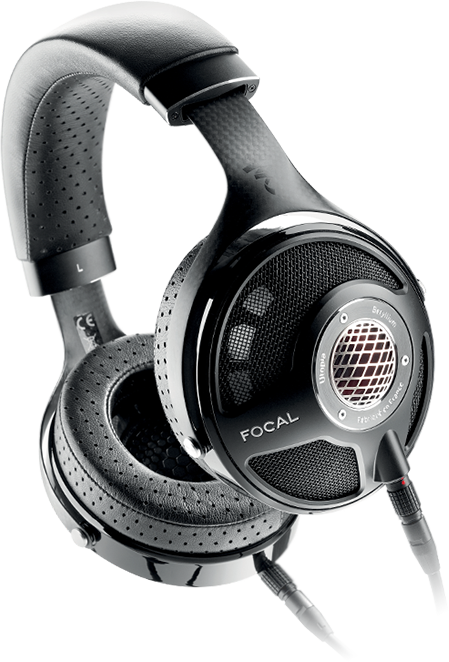 The Utopias edge out the Stax SR-009 and SR-007 Mk1 for wonderful tonal balance and have really set a new level of excellence in this regard. Simply put there is nothing I can gripe about with regards to the tonality of the Utopia headphones. The SR-009s can be a bit on the brighter side (at times), the SR-007s and LCD-4's can be a bit on the warmer side of neutral, but the Utopias just hit the nail on the head time and time again. Geddy's voice had me reminiscing of listening to Rush in the 1980s when they played at the famed Maple Leaf Gardens here in Toronto. It was as clear and life-like as I have heard . Conversely, the energy of Neil Peart's drums were emphatic and really had plenty of punch to satisfy any audiophile. And the bass notes were clean, dynamic and ever so detailed. The bass section was particularly clean and while I do prefer the LCD-4's presentation of a more dynamic punch and presence, the Utopias were not that far behind and still had me completely satisfied. Imaging was about average when compared to many of my favourite flagship headphones. I consider the Sennheiser HD800 / HD800S headphones to the have the widest and deepest sound-staging I've ever experienced. No, the Utopias don't offer that expansive sound. But what they do offer is a very believable soundscape with even more precise placement ofeach player within it. I could very easily close my eyes and put Neil, Geddy and Alex on stage and know exactly where they were at all times.
I then changed direction and selected a DSD classical recording: Mahler's 5th Symphony. This is a wonderfully rich and complicated piece that I often use to test if a headphone's drivers can keep up with the many different instruments and players involved. Only the Stax SR-009 headphones could truly keep up with this recording to my ears and their ability to mine the recording for the smallest of details is truly an experience that has to be heard to be believed. Well, I'll be…the Utopias were up to the task and kept up with the Stax SR-009s in almost every way. The SR-009s did seem to pull out a bit more detail from the recording and sounded a bit (and only a bit) quicker than the Utopias, but the differences were the smallest I've come across in any other pair of headphones. As well, being electro-static headphones, you will need a separate dedicated electro-static headphone amplifier to drive them; roughly $5000+ to get them to sound at their best typically. With the Utopias you get a better and a slightly more neutral tonality with a very similar level of detail retrieval and transparency. The SR-009s do offer a somewhat wider and deeper sound stage. The differences are so small that it's hard for me to pick a favourite here and in my opinion that's saying plenty! I never thought a dynamic driver could offer stat-like quickness, transparency and detail retrieval. Well, it looks like the folks at Focal have done just that.
Among the plethora of music I threw at the Utopias, Rebecca Pidgeon's "The Raven" in a high resolution 192kps really had me floored. I love this album and often have it in my regular playlist. Again, the Utopias had me amazed just how great this recording was. "Simply magical" was the first thought that jumped in my mind when "Spanish Harlem" played. The smallest nuances of the inner workings of Rebecca's vocals were all laid bare. What I heard was stat-like quickness and detail retrieval with the naturalness of a great pair of planar headphones. Each musician was perfectly placed in the soundscape in their unique position and there never was any hint of blurring between them. Again, the bass, midrange and treble all flowed naturally in without any hint of a predominance of any frequency range over another. I would classify what I heard as effortless and while my previous favourite dynamic headphones; the Sennheiser HD800S could sound a bit clinical, the Utopias where perfectly balanced and incredibly natural at the same time. Throw in improved detail extraction, tonality, and realness of the presentation, I knew there was a new king of the dynamic headphone world.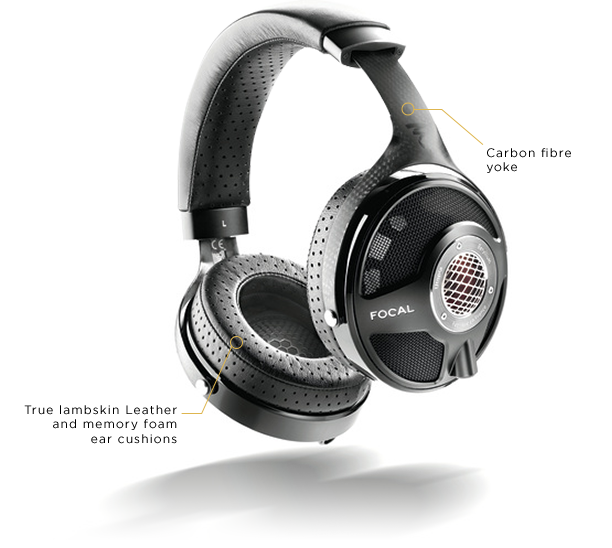 I tried running the Utopias with my two main portable sources: Chord Electronics Mojo and Astell&Kern AK240SS portable players. The rather high 104 dB/mW efficiency had me intrigued just how good these headphones could sound on a smaller setup. Outstanding is the word that comes to mind. Some headphones like the Hifiman HE-1000, Audeze LCD-4 or Sennheiser HD800S headphones really require a suitable full-sized headphone amplifier to really get them going, but the Utopias with their relatively low 80 ohm impedance and 104 dB / mW efficiency can sound incredibly good when played through less powerful amplifiers. In fact, I found them almost as sensitive as the specifically designed portable Hifiman Edition X headphones when played with these sources. How's that for having your cake and eating it too?
I do however wish that the supplied headphone cable wasn't as big and heavy as the one supplied. I do realize that a lot of thought and care went into the cable (4 meter OFC shielded cable), a lighter one like on the Sennheiser HD800 would have been a bit more ergonomic. As well, considering the price point, I would have loved to have seen an included balanced 4 pin-XLR cable. Both the Sennheiser HD800S and Hifiman HE-1000 flagship headphones offer this additional cable and considering the Utopias are roughly $1000-$2300 more, I would have really loved to have the option to run them balanced on my amplifier.
Overall however, the Utopias are a tour de force. The innovations that they have brought to dynamic driver based headphones should not be overlooked and in the end have resulted as a contender for the best pair of headphones available. Alongside the Stax SR-009, Audeze LCD-4 and newly released Hifiman HE-1000 V2, the Utopias sit at the top of the heap of personal audio for me. Yes, they are that darn good. They offer truly world class build quality, the most neutral audiophile presentation available and are able to mine the smallest details from your recordings that you never knew existed. It might not be just coincidence that my favourite top three headphones of all time contain one electro-static, one planar magnetic. Congratulations to the designers at Focal for releasing this truly revolutionary pair of headphones!