If you've read any of my previous Grado headphone reviews, you'll know that not only am I a huge fan of this family-run enterprise out of Brooklyn, New York but that their SR-60 served as my "gateway" drug into the hobby of personal audio.  Through the years, I've owned and reviewed pretty much every headphone in their rather impressive (and extensive) line up. The one area that I really haven't had much experience with is their in-ear monitors. So when I was sent both the Grado GR10e and iGe3 to review, I was really excited to finally be able to give a thorough audition of this portion of their product offering that I have had very little history with in the past. Grado released their first in-ear monitors back in 2011 and have continued to tweak and improve these offerings. The GR10e is their latest flagship in-ear product that comes in at $399 USD; while their entry-level iGe3 will only set you back $99 USD. The thought of being able to take the fantastic GR10e with me on a flight where I could take that great Grado house sound on a trip and block out the airplane cabin noise and still enjoy a portable audiophile experience was too good to pass up. Alternatively, I could use the iGe3 for a brisk walk around my neighbourhood and still enjoy great audio from my iPhone seemed like a win-win situation.
Both in-ear monitors are well built and include a number of ear-tips that you can play with to get an ideal seal for both personalized comfort and sound quality. With the GR10e, I actually settled in on the Comply  T-200 aftermarket ear-tips that I happened to already have on hand. With the iGe3, I actually settled on the medium stock ear-tips already pre-installed. Grado recommends a minimum 50-hour burn-in period prior to making any critical judgements of either the GR10e or iGe3. For this review, I used a total of 75 hours for each IEM. Both in-ears are very well built and I have to say that the green with gold accent on the GR10e is a real looker. Conversely, the all-black design of the iGe3 offers a more muted and conservative approach, but still, in the end, looks great. Here are the full specifications for both in-ear monitors:
Specifications:
| | | |
| --- | --- | --- |
| | GR10e | iGe3 |
| Driver Type | Moving Armature | Dynamic |
| Connector | 3.5 mm stereo TRS | 3.5 mm stereo TRS |
| Frequency Response | 20 – 20,000 Hz | 20 – 20,000 Hz |
| Sensitivity | 113 dB / mW | 91 dB / mW |
| Nominal Impedance | 32 ohms | 16 ohms |
| Maximum Input Power | 20 mW | 5 mW |
| Cable Length | 51" (130 cm) | 51" (130 cm) |
| Weight | 9 grams | 9 grams |
I was about to take my family on a vacation to southern California, hence I decided to take both IEMs with me as I would get to use them in many different applications and I thought this might be an ideal opportunity. So my first real opportunity to really listen critically to both IEMs was on our Air Canada flight from YYZ (Toronto) to LAX. Using my FiiO X5 Mk3 as my DAP, I had most of my favourite albums with me to put these in-ears through their respective paces. I initially selected some CSN&Y (Crosby, Stills, Nash and Young); namely their album "Déjà vu". Right off the bat, I was immediately impressed with the sound stage that these little in-ear monitors could portray. Neil Young's classic "Helpless" had the back-up singers come in from what seemed across the room. But yet at the same time, Neil's voice was up front and center. I've never had this type of experience from a pair of IEMs in the sub $1000 price range and the fact that these only cost $399 USD I was floored with their performance in this regard! Tonally, these are quite balanced across the audible frequency spectrum. Most IEMs recently released tend to over-emphasize the bass region with some mid-range bleed-in, but thankfully the folks at Grado have taken care to ensure that these IEMs follow a more balanced approach. Notes are crisp and detailed, bass notes on "Woodstock" hit hard, but are still tight and perfectly proportioned to the mid-range. I could clearly make out the bass runs and they were never smeared, nor muddy. And finally, the treble range was sparkly, detailed and extended without a hint of hardness. These in-ears really brought the goods with this classic rock album back to life by putting me right in front of the band and just getting out of the way of the music with the utmost in clarity and transparency and all while flying on a plane with minimal sound penetration due to the ability of these IEMs to block out the constant "hum" of the cabin with the Comply ear-tips.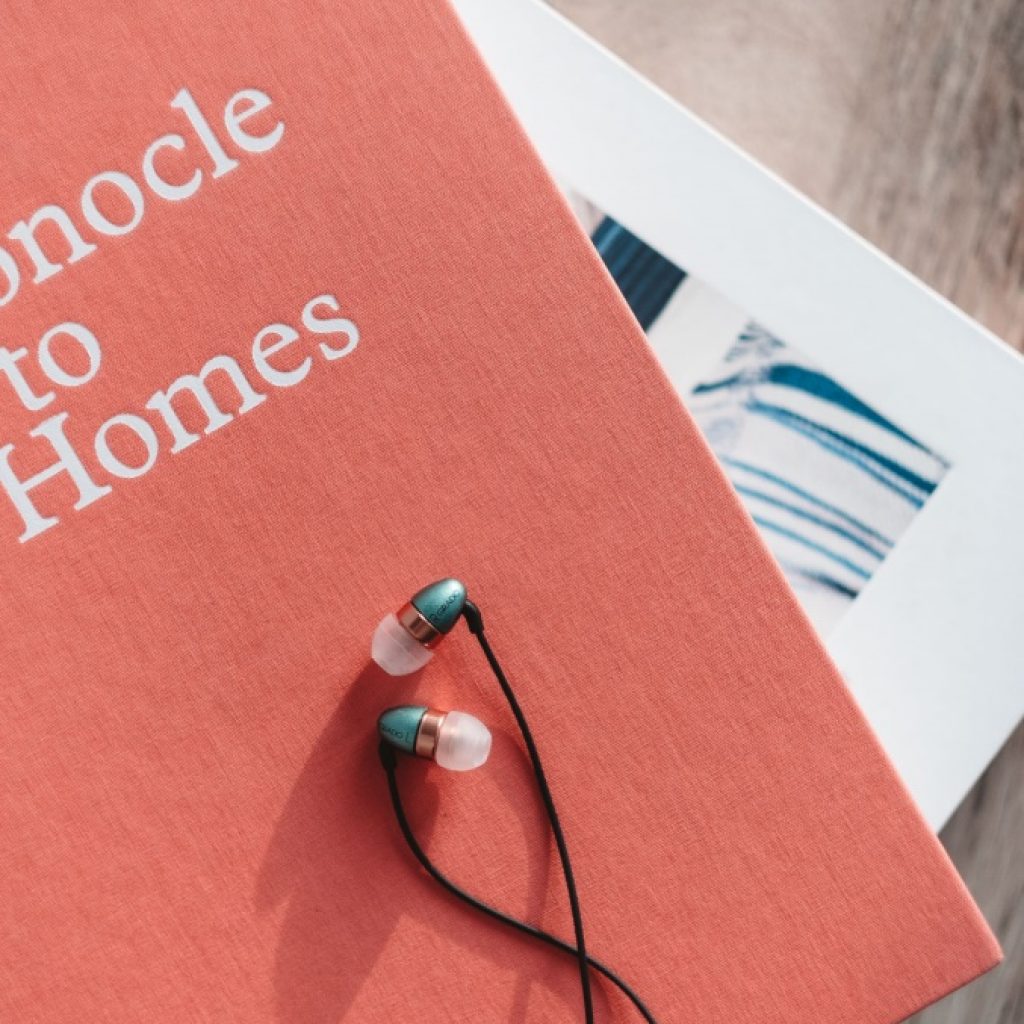 A few days later after some downtime by the quieter hotel pool, I decided to play some Eagles as they are my favourite Californian band.  "Hotel California" is their most well-known album and definitely one of my favourites of all time. Right from the start, the theme from my flight over had definitely continued; a very open and expansive soundstage was revealed in a very balanced and transparent presentation. I have to say that the guitars just sounded so real with these IEMs, that shivers went down my spine. The sense of realism and clarity with the GR10e in-ear monitors really hit home with this high-resolution recording. Everything from Don Henley's vocals to Don Felder's and Joe Walsh's guitars just rocked! The energy of Henley's kick drum offered a very satisfying and life-like presentation and Randy Meisner's bass equally hit hard but was quick and incredibly well defined. The clarity of the overall presentation was truly a strong point and the level of air and space in the overall sonic presentation was among the very best that I've heard from any IEM in the $500 or less price range. Considering these IEMs come in at $100 below that, their ability to punch above their pricing weight class was definitely noted for this review.
Switching over to the iGe3 I can confirm that these IEMs are indeed quite differently voiced from the GR10e. For you hip-hop fans, these are the budget in-ear monitors for you. Do they bring the bass? Absolutely! Tuned to a more fun presentation than their big brothers (GR10e), the iGe3 offer you fantastically priced IEMs that you can certainly enjoy with modern music. While I prefer the more balanced approach of the GR10e in general, when listening to hip hop, I could definitely see how folks would prefer to reach for these instead. So in that vein, I decided to select a hip hop classic: Dr. Dre's "2001". And right from the outset, these IEMs had my head bopping up and down with "The Watcher". I would classify these IEMs as definitely bass-energetic with slightly pulled back mids and treble. But with this genre of music, boy did they excel! Coming in at ¼ the price of the flagship GR10e, the value proposition was quite strong overall. Sound staging and clarity were also very good; especially considering the price point. But for anyone wanting the very best, I'd suggest saving up for the GR10e (my favourite IEM in the $400 – $500 range). For any electronica or hip hop fan looking for an IEM on a budget, I strongly suggest that you give these a try. From the solid build quality to the subwoofer-like bass, you will not be disappointed!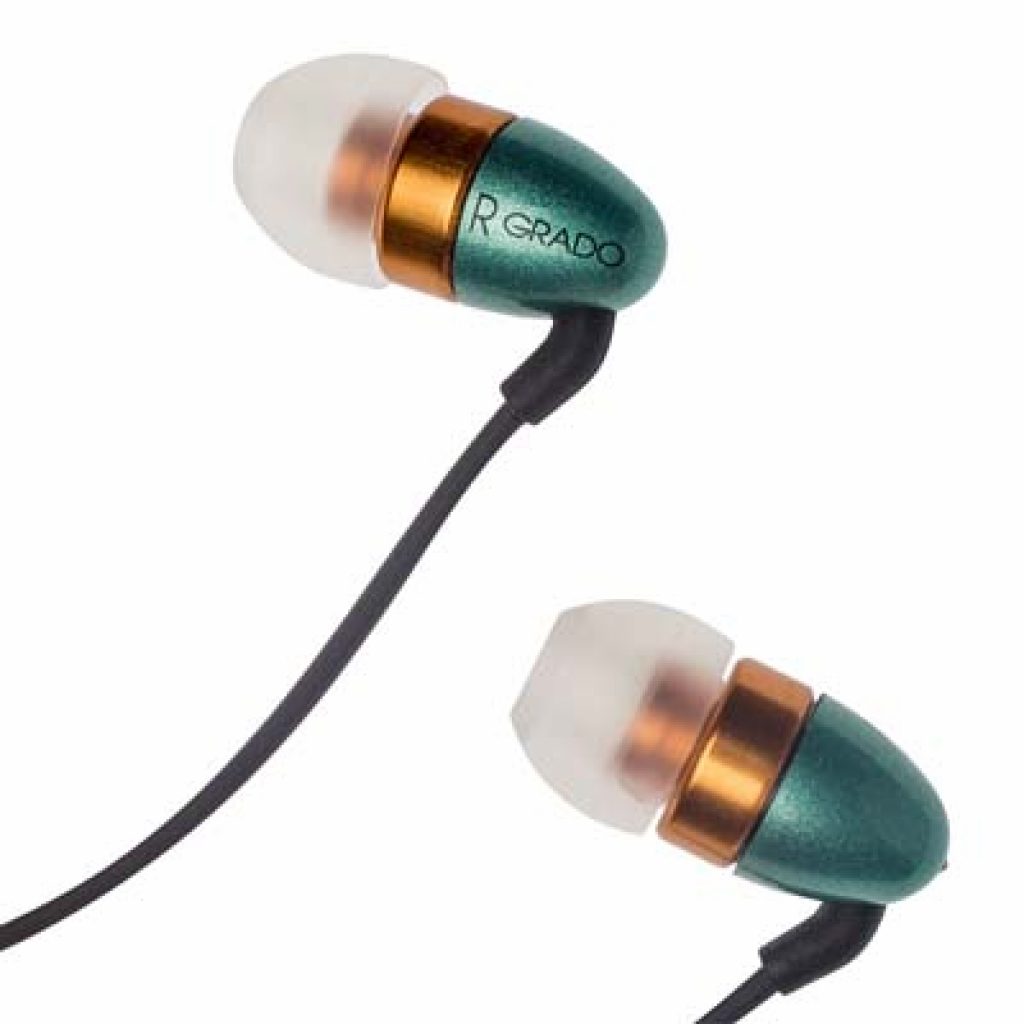 Bruno Mars' "24K Magic" was equally energetic and offered an extremely fun experience with these IEMs! Right from the title track "24K Magic", I was hooked! For anyone looking for a fun experience to enjoy with fun music and not break the bank, the iGe3 are for you. I had a smile on my face through the entire album! Offering impactful bass that had a quality to it that certainly exceeded the $99 price point, I was impressed with what these IEMs had to offer. Bruno's vocals were equally energetic and full of life and the treble region, while subdued to the lower frequencies, still offered a shimmer and detail that danced above the lower octaves and helped round out the listening experience. Noise isolation was also on the strong side with these IEMs and those looking to block out outside noise will be happy to hear this. Overall, just a fantastic, toe-tapping experience!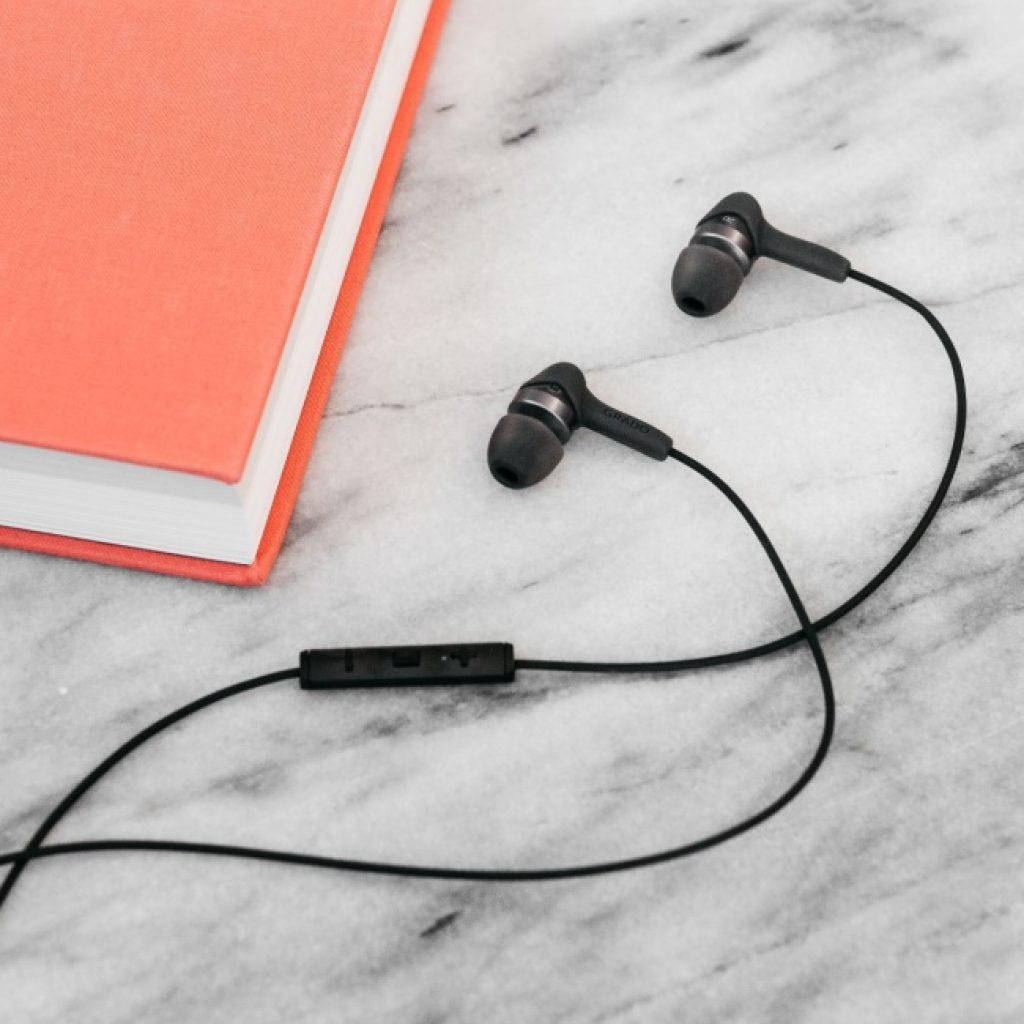 Having owned almost the entire Grado headphone lineup of headphones through the years (from the SR-60 to the PS2000e), this was my first foray into their in-ear monitor offerings and I was certainly impressed! The flagship GR10e floored me with their outstanding clarity, expansive sound staging and balanced frequency response. I could literally throw any genre of music at them and be rewarded with a true audiophile experience that never let me down! The iGe3 offered a fun alternative to these IEMs at one quarter the cost and for those who enjoy bass emphasized music, you will not be disappointed with their ability to bring the goods! I would have preferred to have a storage case included with these IEMs, but for an additional $14.95, you are just a few clicks away from ordering the Grado storage case (https://www.4ourears.net/product_p/4e-clamshell.htm) for either IEM. If you are a fan of the "Grado House Sound", the GR10e continue that tradition for portable use, and especially with rock music, these IEMs just excel in every way! The iGe3 offer an affordable IEM that you can bring with you anywhere and enjoy your music for a very wallet-friendly solution. Overall I was very impressed with Grado's in-ear offering and if you are looking for a great pair of IEMs, I suggest you give both a strong consideration!