Who doesn't love a good deal? With the recent trend of very expensive in-ear monitors well over $1000, it's quite heartening to see that there are still some outstanding options in the sub $100 marketspace. Meze is a company that has really come onto the personal audio scene with a forceful presence. With their release of their highly vaunted and very well received portable headphones: the 99 Classics, Meze has caught many off guard. I had to pleasure to listen to their 99 Classics at last years Can Jam at RMAF and was very much impressed with what I heard. I've reviewed several top flight portable headphones in the past and my thread on Head-Fi.org is now up to 33 such headphones. I am working on hopefully adding the 99 Classics to this listing, but from my time with them in Denver, I can easily tell that they would do quite well indeed! So when the folks at Meze asked me to review their new "12 Classics" in-ear monitors, I jumped at the opportunity to hear them. Priced at only $79, I was very much impressed with the packaging, build quality and accessories included with these IEMs. Typically other manufacturers would charge substantially more for in-ear monitors of this level of build quality and accessories; more in-line with north of $200. Everything from the real walnut wood housing; very reminiscent of their 99 Classics walnut finish, to their Titanium coated driver membranes, the 12 Classics scream: "premium quality" and all at an affordable price point.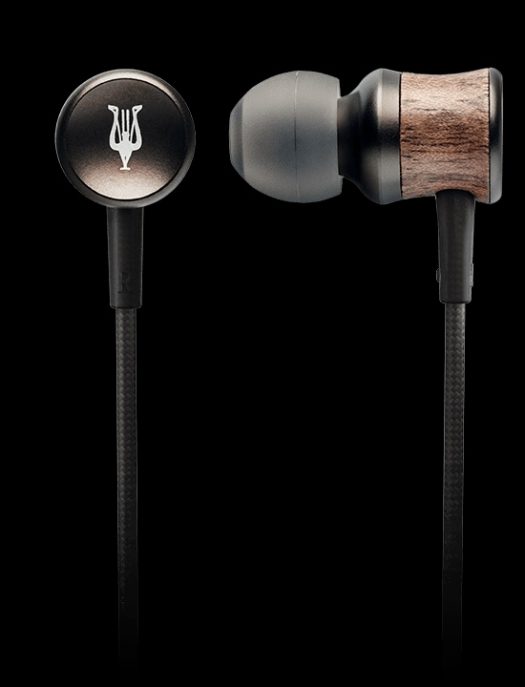 I love their retro-styling and design. The walnut wood accent with the gunmetal is quite fetching and the ensuing ergonomics and comfort are equally impressive. The ability of in-ear monitors to attenuate outside noise is also a key factor that designers must include within their desired goals and fortunately the folks at Meze did a great job in this regard. I primarily used these IEMs at work and the background office noise simply melted away when I put them on. I eventually settled on the medium Comply foam eartips as I found they offered the best fit, noise isolation and sound quality for me. While the cable did offer some slight microphonics, Meze did include a shirt clip to minimize cable movement and thus limit the sound of any cable microphonic. What also really impressed me was the fact that Meze included a mic and remote controller on the IEM cable. Normally this is something that is only found in in-ear monitors costing upwards of $250. While not having one is not a deal breaker for me, I find the convenience of a mic and remote quite helpful when listening through my iPhone (as this is the prime source I use for IEMs while I'm moving about).
The full specifications of the 12 Classics are:
Frequency Response: 16Hz – 24kHz
Impedance: 16 Ohm
Sensitivity: 101 dB (± 3 dB)
Total Harmonic Distortion: < 0.5%
Noise Attenuation: Up to 26 dB
Titanium Coated 8 mm mylar driver
Copper-clad aluminum voice coil
3.5 mm gold plated jack plug
7N OFC cable; Length: 1.2m
For the purposes of my review, I used my iPhone 7 (with Lightning to headphone out adapter), my Chord Electronics Mojo Portable DAC and Astell & Kern AK240SS Digital Player. My musical tastes primarily focus on rock, hard rock, old school heavy metal, lots of jazz and sprinkled in with some classical music. And regardless of source or musical genre, the 12 Classics never failed to impress!

As soon as they arrived in my office and as I only had my iPhone 7 with me, I thought what a great place to start. I've owned and listened to many great portable headphones and IEMs in the past that sounded just great with a top flight upstream rig, but rather anemic and uninspiring when played straight out of my mobile phone. But I quickly learned that the Meze 12 Classics did not require a $500+ upstream player to sound great; rather they sounded just great without this upstream investment. While I did think things improved when I brought my Astell and Kern player into the mix, I never once felt that these IEMs were lacking when played just out of my iPhone 7 directly.
After 100 hours of sufficient burn-in time, I began my critical listening sessions with these IEMs and my first test track was Miles Davis' legendary album "Tutu" played directly from my mobile phone using Tidal HiFi (lossless quality level). Right off the bat, the Meze's ability to grab the soul of this wonderful recording caught my attention. Everything from Miles's trumpet timbre and tone was spot on!
Equally impressive was the image and sound-scape that these in-ear monitors could portray. Please don't let the inexpensive price fool you with these IEMs, they compete with products 2-3X their price point! I particularly found the ability of these IEMs to convey the emotion of Miles' trumpet playing very impressive. Not only was the tone and timbre spot on, but the ability of the 12 Classics to transport you to the studio really had me smiling. These IEMs never came off as dry or sterile, instead I found listening to this classic album as a very joyful experience. While the bass was a bit north of what I consider to be strictly neutral, I found it to be a very pleasing and satisfying experience. While certainly powerful, I never felt that this bass presence impeded on the mid frequencies which stood their own ground and were wonderfully lush and full. The treble also was very well extended. Most sub $150 in-ear monitors tend to severely roll-off the treble above 8-10 kHz, but I was very much satisfied with what I heard from the Meze earphones. The shimmer and detail of the cymbals were there, not pushed too far back in the sound stage and very well articulated and detailed.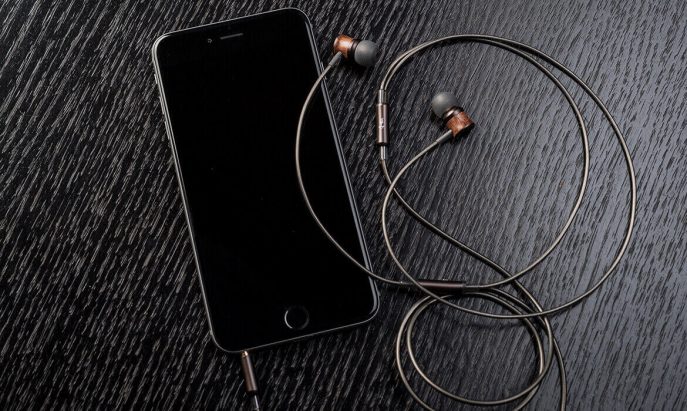 One particularly impressive listening session occurred when I did some A-B comparisons with Arcade Fire's "Reflektor". I was trying to see how improving the upstream source/amplification would affect these in-ear monitors using my iPhone 7 and comparing it to my Astell & Kern AK240SS portable player. First off, yes there was a reasonable improvement, indicating that the drivers on the 12 Classics were transparent enough to pick up on the upstream enhancements; quite impressive for a pair of $79 in-ear monitors. Most I've trialed sounded almost identical in this comparison. But secondly what really grabbed my attention was the thunderous, impactful bass and never slow, nor plodding. Rather well defined and quite life-like and quite comparable to full sized headphones. If you are a fan of the Audeze LCD sound or Sony Z1R and are looking for an outstanding pair of inexpensive IEMs, I strongly suggest you look into the 12 Classics!
Everything from the excellent packaging, build quality, incredibly life-like bass and overall sound quality really impressed me with the 12 Classics by Meze; and all for under $100! Throw in the strong noise isolation and comfort these IEMs offer a truly outstanding value proposition and compete with products costing 2-3x more. Congratulations to the folks at Meze for such a wonderful product and offering such great value showing that one doesn't have to spend an arm and a leg for great audiophile quality sound. Now that's a great deal in my books!