As soon as the package arrived from Canada Post, I knew that I was in for a treat! Being a big fan of the Meze's initial offerings: the 99 Classics; I was excited to hear their latest release, the 99 Neo. Using a very familiar form factor and design, the 99 Neo come to the market costing $69 less than their predecessors, the 99 Neo are very well put together, incredibly light and quite comfortable overall. I am a big fan of their headband and the lack of a need to adjust the size setting to fit your head. Simply put them on and pull them over your ears; perfect every time. The only visual difference that I can see is that the handsome walnut wood earcups have been replaced with very durable and attractive plastic ones. This might account for the majority of the price difference between the 99 Neo and 99 Classics. While the 99 Classics' walnut earcups offer a more luxurious look to them, I would be a bit reticent on using them on the go as I'd be worried of nicking or damaging the walnut finish. That's where the 99 Neo headphones come in. While they don't have that awesome wood finish, they do offer a more "travel friendly" option and still look great!

Included with the headphones is a very sturdy headphone case that protects your 99 Neos for when you're travelling. You won't have to worry about how they'll hold up in your bag or carry-on luggage. Also included is a 1.2m detachable cable with mic, and airplane adapter and a 1/8" to 1/4″ TRS stereo adapter. Basically everything you'll ever need to use these headphones either at home or travelling. I suppose the only thing missing is a special airplane adapter, but I've noticed most airlines use these unique adapters less and less. The full specifications for the 99 Neo headphones are:
Transducer size: 40mm
Frequency response: 15Hz – 25KHz
Sensitivity: 103dB at 1KHz, 1mW
Impedance: 26 Ohm
Rated input power: 30mW
Maximum input power: 50mW
Detachable Kevlar OFC cable
Plug: 3.5mm gold plated
Weight: 260 gr (9.2 ounces) without cables
Ear-cups: ABS Plastic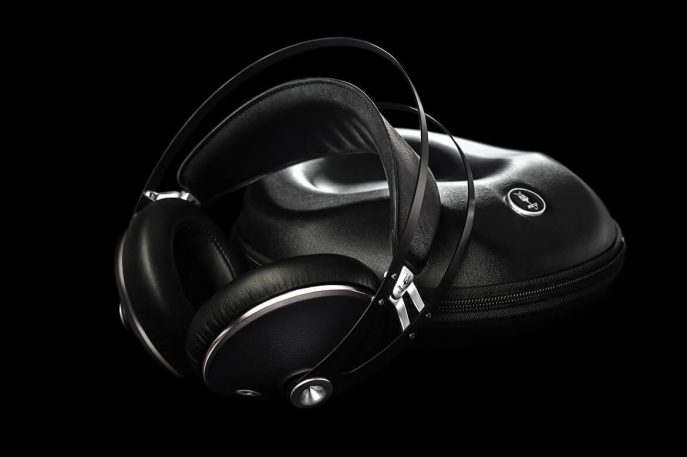 For the purposes of my review, I used everything, from using my iPhone 7 exclusively with them, to incorporating my Chord Mojo with my iPhone and all the way up to my full sized headphone rig of the Kitsune Holo Spring DAC (Level 3) à HeadAmp GS-X Mk2. All of my music sources were digital from CDs to high resolution downloads (192kps and DSD).
Right out of the box, the new 99 Neo headphones draw very close similarities to the very excellently built 99 Classics. They certainly don't look like $250 headphones; and that's a compliment! They are so very well constructed that I initially thought they would be in the $400 price range. The build quality and materials used best most headphones in this market space and very much like the 99 Classics, the very unique headband doesn't require any adjustments, simply pull the headphone ear cups over your ears and allow the headband assembly to take care of the rest for you.
With outstanding comfort and impressive noise isolation, the 99 Neo headphones really impressed me straight out of my iPhone 7. They were quite easy to drive well through this pedestrian setup and still managed to sound quite good too. John Mayer's new album: "The Search for Everything" sounded so very pleasing at my desk at work that I had to stop reading a few emails and just had to take in the transparent and clean music coming through my iPhone. The track "Helpless" really showcased John's vocals and the mid-range was simply outstanding. This is definitely one of my most memorable experiences with listening to music (Apple Lossless) straight out of my iPhone without my Chord Electronics Mojo in between that device and my headphones or IEMs. The mid-range is where the action is for most recordings and the 99 Neo's great strength was to offer an incredibly clean and organic experience that just draws you into the music; this was definitely an area of strength for these new headphones and reminded me very much of their older siblings the 99 Classics. The bass presentation was also very well portrayed; while the sub-bass performance was not as deep as the 99 Classics, I still found the lowest octaves from the 99 Neos to satisfy my desires for a real thump from down low. Considering the $249 price range the performance quality of the bass was very good and I still feel that the presence in this range will satisfy even the most discerning bass-head.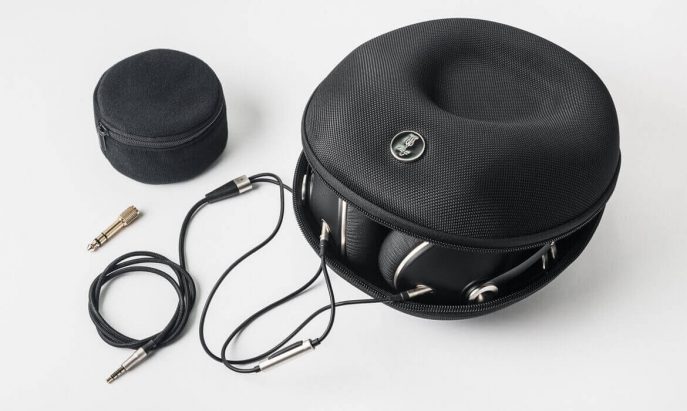 Treble was well extended through the audible range and for the most part was almost identical to the 99 Classics. The 99 Classic's treble might be a bit more refined, but the upper octaves from the 99 Neos really impressed me. Cymbals came alive with energy and detail and the subsequent decay was spot on to my ears for a headphone in the sub-$500 market space.
On a few separate occasions, I had to turn around thinking someone had walked into my office and stood behind my chair when playing these headphones. Their excellent ability to cast a 3 dimensional sound stage was really impressive and bested most headphones I've heard costing 2X more! Both left to right and front to back imaging was well ahead of the pack (just like the 99 Classics IMO) and for anyone who loves a headphone's ability to fool your brain into thinking you're listening to speakers, these headphones are for you!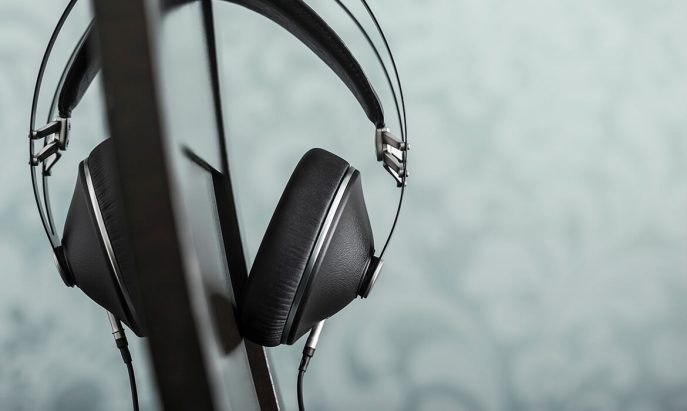 I don't want the reader to think that these headphones don't scale up with better upfront gear, but for portable headphones, I really look for their ability to sound great all on their own. And while the 99 Neos certainly do that, when played through my Chord Electronics Mojo, Astell & Kerns AK240SS or Benchmark DAC3 HGC, or Kitstune Level 3 Holo Spring DAC à GS-X Mk2; they continued to scale the audible ladder! Listening to Diana Krall's new album: "Turn Up the Quiet" showed improved bass definition, mid-range transparency and offered a smoother and more textured treble performance. So while the 99 Neos sounded just great out of my iPhone or iPad Pro, they sounded that much more "real" through improved sources and amplification. The drivers on these headphones were able to pick up on the improvements and let them pass through to my ears.
Overall I was very impressed with Meze's newest offering. The 99 Neos offer a very similar performance to their wildly popular 99 Classics, but come in at a $50 USD lower price point and while note as fully refined in the sub-bass and treble regions, they do offer a very similar overall experience that still had me smiling! The comfort, noise isolation and build quality is exactly what we have come to expect from Meze and when coupled with the very musical, clean and ultimately enjoyable sound quality, these headphones should be a very strong consideration for you if you're looking for a wonderful pair of portable full-sized headphones!
Link: https://www.mezeaudio.com/collections/all/products/99-neo