While biding my time for my Indiegogo order to come in, the good folks at Audeze have sent me a review pair of their new Mobius wireless headphones & gaming headset. These really are the Swiss army knife of personal audio as you can use them for anything. I will be writing up a full review for them in the next few weeks, but wanted to get this update out for those on the fence.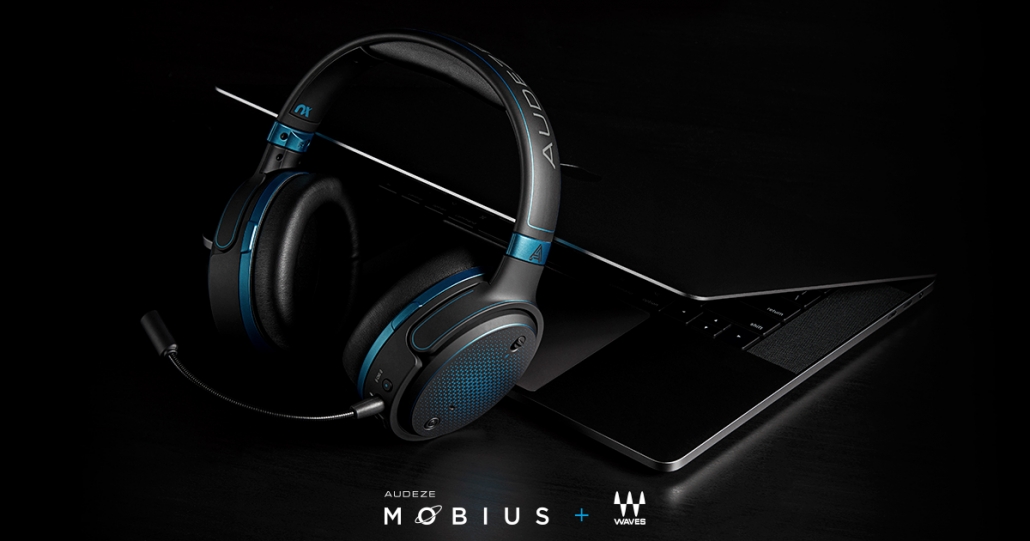 First, let me say, time to get off the fence as these headphones are certainly the "real deal"! They bring that classic Audeze house sound along for the ride and for me that is very much welcomed! Everything from incredible bass extension, energy and detail to their wonderfully balanced mid-range and extended (though never harsh) treble is spot on. The head-tracking is what really makes these very special headphones. It keeps the sound stage in front of you and as you turn your head, that stage stays right were you set it (with the click of the <3D> button on the right ear cup). Initially it took about 5 -10 minutes to get used to, but once I did, it was hard to go back to regular headphones. If you're in a car and changing directions because the car is moving, no need to worry as you can turn on 3D auto centering and the headphones will ensure that they only head track your neck movements and not the automobile's.
I've used these on the PS4 and Xbox One S by plugging them into the controller with the provided 3.5mm cable and these are easily the best gaming headsets I've used! The head tracking is particularly useful when playing first-person shooters and offers an eerily real sound stage that plays perfectly with this genre of video game. If that wasn't all, you can plug them into your PC or Mac and use the Dolby 7.1 processing capabilities of these headphones! There are also several preset equalization modes for gaming and music; from "footsteps" for first-person shooters, to racing and music modes that will cover all of your audio needs.

The Bluetooth performance is also top shelf and the wireless functionality never cut out. Couple this with outstanding sound quality that we've come to expect from any release from Audeze, I am really going to enjoy my review. If that wasn't enough, the Mobius headphones support high resolution LDAC data transfer from a capable device, these headphones really have it all! I'm told by Audeze that they expect to ship out all of the Indiegogo orders this month (July) and I for one, can't wait!
Price: $399 USD
https://www.audeze.com/products/mobius-series/mobius-headphone