When I first heard the Abyss AB-1266 Phi headphones at CanJam at RMAF, I was floored with what I heard. These headphones instantly became one of my favourite pair of headphones around. They took what was great with the original version and improved upon it across the board. The treble response, which I felt held the originals back from true greatness, was especially refined. My full review can be found here: https://headphone.guru/abyss-ab-1266-phi/. Well, never to rest on their laurels, the designers at Abyss have gone back and updated the Phi drivers and released the new AB-1266 Phi TC (Total Consciousness) headphones! They still incorporate the ceramic coating of the frame and the CC ear-pads as before, but the new 66mm planar magnetic drivers deliver the highest resolution that Abyss has ever achieved in a headphone…and quite likely, the highest for any headphone. So being one of my favourite all-time headphones, I quickly got in line and picked up a pair of my own. I couldn't wait to give this new update a try and I was curious to hear if they could finally match the resolution of the Stax SR-009 electrostatic headphones; my personal resolution favourites. Right out of the box, the amount of care and engineering design work that went into them really put a smile on my face. The ceramic coating finish is just brilliant and not only looks inspiring but also serves to reduce any resonances in the frame of the headphones. I quickly snapped the ear-pads into the same position that I preferred them in with their predecessor version. Thanks to the magnets in the ear-pads, snapping them in place is a cinch and you get a satisfying feeling when they grab hold.
Everything from the CNC milled aluminum frame, to the corresponding polymer ceramic coating, these headphones look like they are built to last! The wonderfully perforated lambskin ear-pads are not only soft to the touch but look like they should be part of a high-performance sports car. The stitching and workmanship really show off the amount of care that went into putting these flagship headphones together. These headphones just exude luxury right out of the box; even before you can put them on and realize just how great they sound, you really get a feeling that you're going to be in for a wild ride! While not cheap, coming in at three different price points depending on the accessories you want, you can rest assured that you are getting fabulously built headphones that are truly among the very best on the planet:
| | | |
| --- | --- | --- |
| AB-1266 Phi TC Lite | AB-1266 Phi TC Deluxe | AB-1266 Phi TC Complete |
| AB-1266 Phi TC Headphone | AB-1266 Phi TC Headphone | AB-1266 Phi TC Headphone |
| Balanced 8 FT (2.5 meter) 4 pin XLR cable, with flexible 1/4″ (6.3 mm) adaptor. All cables are high-performance custom made by JPS Labs for Abyss. | Dual balanced 8 FT (2.5 meter) 3 pin XLR cable set, and both 1/4″ (6.3 mm) and 4 pin XLR cable Y-adaptors, all custom made high-performance cables by JPS Labs for Abyss. | Upgraded JPS Labs Superconductor HP Dual balanced 8 FT (2.5 meter) 3 pin XLR cable set, the highest performance cables available for the AB-1266, and both 1/4″ (6.3 mm) and 4 pin XLR cable Y-adaptors. |
| Velvet bag with embroidered ABYSS logo. | Heavy leather man bag style carry case (made in California, USA) with extra room and pockets for an iPad, portable amp or player, for a completely portable high-resolution audio system. | Heavy leather man bag style carry case (made in California, USA) with extra room and pockets for an iPad, portable amp or player, for a completely portable high-resolution audio system. |
| | Heavy aluminum extended height headphone stand, laser engraved ABYSS logo, always ready to play. | Heavy aluminum extended height headphone stand, laser engraved ABYSS logo, always ready to play. |
| Price: $4,995 USD | Price: $5,995 USD | Price: $7,995 USD |
The full specifications for these headphones are:
Frequency Response:5 Hz to 30 kHz
Impedance:47 ohms nominal
Phase:Flat
Sensitivity:88 dB/mW
Distortion:Less than 1%; Less than 0.2% through ears most sensitive range
Weight:640 grams
Being an old pro with these headphones, I quickly made some fit adjustments to best achieve the maximum level of comfort and sound quality. Abyss recommends that the ear-pads do not fully clamp on to your ears, but rather is looser around them. Normally, this is the opposite of what most headphone manufacturers recommend, but with these headphones, I implore you to follow Abyss' recommendations as I found them to sound their best with this in mind. For further details, I strongly suggest you head over to JPS/Abyss; YouTubeTM website: https://www.youtube.com/watch?v=GundN7voH5o. Getting the fit right can drastically alter the sound and I highly recommend you find your personal "sweet-spot" as these headphones will definitely reward you for the effort!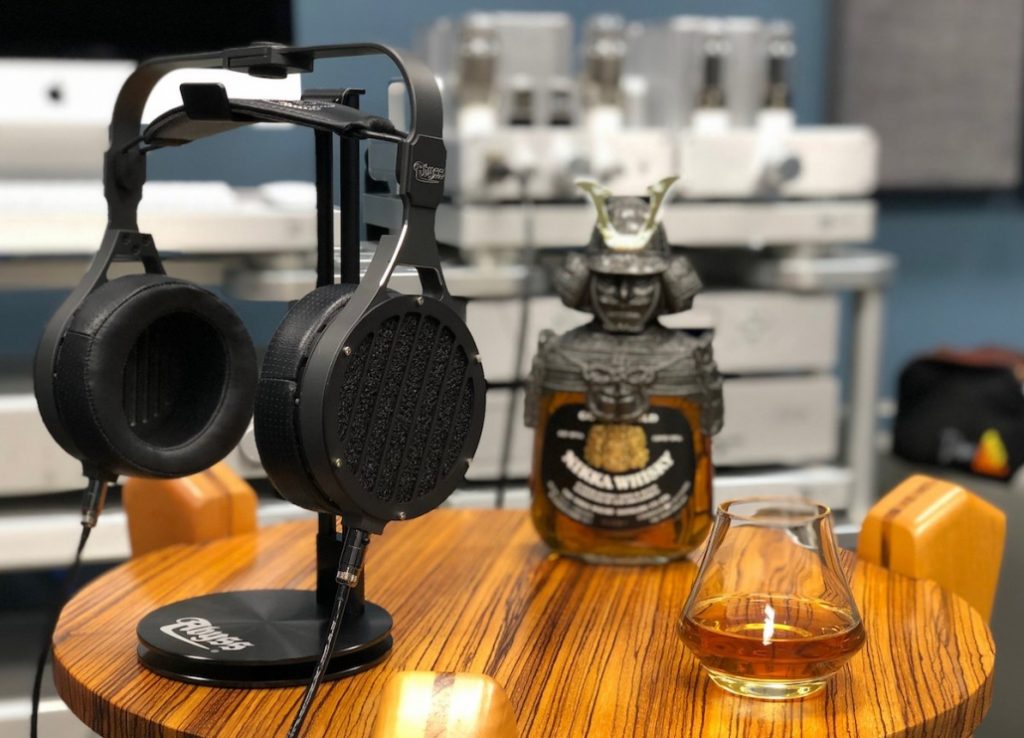 Being on the harder-to-drive side of things, I decided to use the new Benchmark HPA4 headphone amplifier to drive them. I will be reviewing this amplifier shortly, but given the immediate synergy and sonic results I experienced when pairing it with the Abyss Phi TC headphones, I thought that this would be quite ideal to get the most out of the headphones. My main source was using Qobuz played through my iMac and fed into my Chord DAVE digital-to-analog converter (DAC). I also used the Audioquest Water balanced XLR cables to connect my source (DAC) to the HPA4. As well, I purchased a Moon Audio Black Dragon balanced cable (4 pin XLR) for the Abyss Phi TC headphones to complete the setup.
My first critical listening session was the venerable classic "Jazz at the Pawnshop" by Arne Domnerus. This Hi-Res Audio version on Qobuz is simply fantastic and rivals my DSD version of this album that I have on hand. Being a long-time booster of the previous Abyss Phi CC, I could tell the differences between those headphones and the TC almost immediately. What I heard was a quicker and more detailed presentation that now finally rivaled the Stax SR-009! Right off the bat, I was met with an electrostat-like quickness and clarity. The speed and clarity have been completely improved upon over the previous version and in my opinion, this is the biggest enhancement to the TC version. The initial chatter of the crowd in "Limehouse Blues" simply came alive. The nuances of the human voices were now laid bare with these headphones and I could now make out specific people talking and these details that were previously hidden were now out on full display. I was simply shocked by the level of openness and transparency that I experienced with this recording. I'm very familiar with this album, but this experience was truly unique with these headphones. Talk about having your cake and eating it too, with this setup, I was able to experience truly some of the best bass and heft that we've come to love from Abyss; throw in a truly speaker-like presentation and finally now add a stat-like quickness and level of detail, you really can have it all!
I decided to change things up a bit and go with my favourite album of all time: Pink Floyd's "Dark Side of the Moon". As expected, the initial heartbeat's at the album's start was even more detailed and impactful from what I was used to. I must have literally listened to this album hundreds of times over the years with many different setups, but I've never experienced both this ethereal experience coupled with such detail and transparency. You get to hear the slightest inner workings on the recording, but you get to enjoy a spacious and enveloping sound at the same time. I have never come across such an all-encompassing experience from any pair of headphones. The life-like bass has translated over very strongly to the Phi TC versions, but what I hear is even more definition and clarity, but I think the biggest area of improvement is the increased transparency in the mids and treble regions. I had to remind myself that these were a pair of orthodynamics and not a pair of electrostatic headphones. The sound staging was truly epic. The whirl of the vending machines around my head from "Money" placed me in a large room well beyond my personal head-space and very much mimicked a 5.1 speaker presentation. Again, this was something that no other pair of headphones could reproduce with such transparency and openness.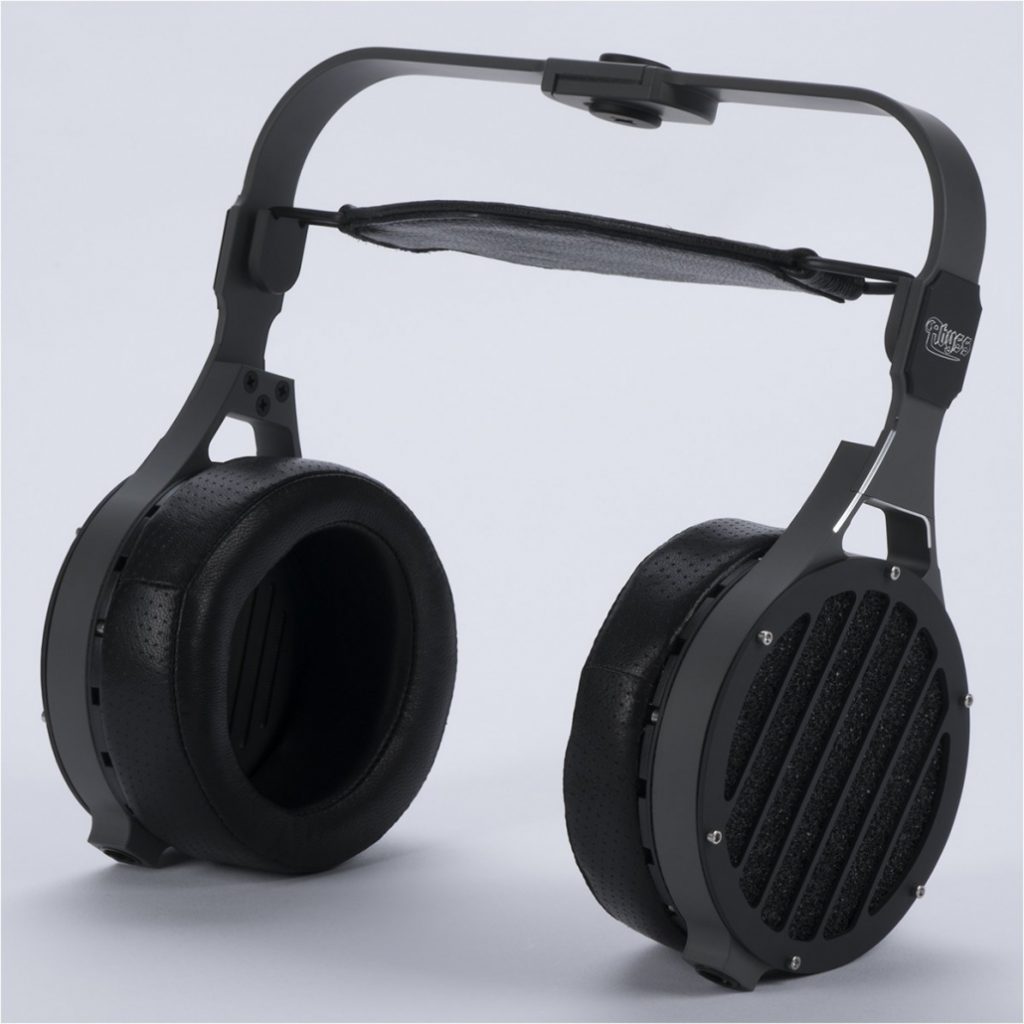 Finally, I decided to listen to one of my favorite classical pieces: "Pictures at an Exhibition" by Mussorgsky. This HiRes version again from Qobuz was conducted by Gustavo Dudamel. If you haven't listened to this timeless masterpiece, I strongly suggest you give it a listen. During my high school grade 12 music class, we were "forced" to study this magnificent work and it has stuck we me for over 30 years….thanks, Mr. Tombler! Right from the outset, the trumpet solo came out of nowhere and I was transported to Roy Thompson Hall here in Toronto with an incredibly wide and deep image. These headphones can portray soundstaging like no other; regardless of price. But what really grabbed my attention was the spot-on tonality of the trumpet. So many flagship headphones fail to grasp this aspect of this instrument, but the Abyss Phi TC headphones manage to get this spot-on and render the most subtle nuances of the inner workings like the timbre and even slightest vibrato were reproduced with the upmost in fidelity and realism that even this 40 year trumpet player had to tip his cap to the designers at Abyss. Even with complex classical work, the AB-1266 Phi TC headphones not only kept up but revealed the absolute beauty that this composition truly is!
I absolutely loved reviewing these headphones. The improvements in clarity, speed, and transparency really bring these headphones to a whole new plane of existence. You can now have that wonderfully ethereal orthodynamic bass, incredibly wide, and expansive "speaker-like" sound-staging, and that incredibly quick transparency that typically is reserved for electrostatic headphones. That is a whole lot of "ands" in that sentence, but with these headphones, you get so much in terms of their sonic strengths that it truly does feel that you can finally have your cake and eat it too! When paired with a powerful headphone amplifier (like the Benchmark HPA4) and an incredibly revealing DAC (like the Chord Electronics DAVE), the AB-1266 Phi TC headphones will reward you with the upmost in sonic clarity and transparency. My only problem with these headphones is that at times I found myself having to force myself to just go to bed after a long session as I didn't want to stop listing to the AB-1266 Phi TC. While not cheap (ranging from $4,995 – $7,955 USD), you can rest assured that you are listening to one of the very best headphones in the world!