With the very recent announcement of the headphone jack-less iPhone 7, many folks will be scrambling to find portable headphone or in-ear monitor solutions that won't require the traditional headphone TRS plug. No wonder the sales of Bluetooth headphones has been steadily increasing over the past few years and it appears that the designers at NuForce have just released a product that has stepped up to fit the bill perfectly. The new NuForce BE6i in-ear monitors are my wireless IEMs. Yes, I've used Bluetooth headphones like the Bose QC35i or PuroSound Labs BT5200 (reviewed here: headphone.guru/puro-sound-labs-bt5200-bluetooth-headphones-incredible-audio-bang-for-your-buck/), but in-ear monitors are totally new for me. I suppose their extremely small form factor has made shrinking the amplifier/DSP to a point where they would work for a pair of in-ear monitors has been a challenge. With full sized headphones, designers took advantage of the larger earcups to place this technology; but no such advantages existed with IEMs. That's certainly not the case anymore as the engineers at NuForce have been able to reduce the size of the IEM amplifier/DSP to a point where it not only works for IEMs, but is so small that it really is quite impressive and never becomes cumbersome as the small addition to the cable for the electronics really stays out of your way and works brilliantly.  Previously reviewed NuForce's impresseive NE800M in-ear monitors (headphone.guru/the-nuforce-ne800m-in-ear-monitors-the-tradition-continues/) and was quite impressed with their build quality, noise isolation and overall sonic capabilities. Thankfully the BE6i IEMs continue in that tradition without having to be physically tied down to your player. Throw in a more neutral presentation and I was hooked.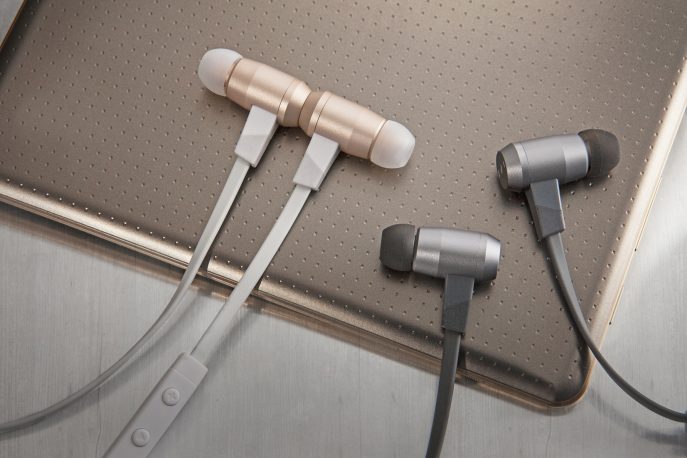 Upon opening the box, I could tell that a lot of thought went around not just the in-ear monitors and supplied case, but the packaging as well. For $129.99 US, the value proposition of the BE6i's is quite impressive. Outstanding crafted aluminum casing for the IEM shells is not only very handsome, but offers a good amount of robustness with regards to the wear and tear that portable headphones and IEMs often go through. The headphone cable that links the left to the right monitor is very well constructed and thick enough to withstand your daily grind no matter what you throw at it (save for a pair of scissors that is). NuForce also mentions that these IEMs are IPX5 certified for greater protection from moisture. Be it rain or sweat, you won't have to worry about the BE6i's as they can keep up with your very active lifestyle. The carrying case as well is small and protective. I'm a big fan of this case (that is also included with their flagship HEM8 quad-balanced driver in-ear monitors). Overall I was quite happy with the entire package and was happy to see all of the thought and care that went into developing this product.
The full specifications for the BE6is are:
| | |
| --- | --- |
| | Specification |
| Frequency Response (reported) | 20Hz – 20kHz |
| Sensitivity | 95dB +/- 3dB @ 1kHz |
| Power Supplier | Lithium-ion battery, 3.7V/80mAh |
| Power Consumption | 15mA at 2ADP mode, speaker output 75dB SPL |
| Connector Type | None – Wireless |
| Cable Length | 22.5 in |
| Connections Input | Bluetooth V4.1+EDR Compliant |
| Connections Control | IPX5 certified multi-function inline remote (phone, transport, volume, pairing and voice prompts activation) |
| Driver type | Dynamic |
| # of drivers | 2 |
| Battery Life | Up to 8 hours |
| Wireless type | Bluetooth 2.4Ghz |
| Operation Range | Up to 98 feet |
| Weight | 0.7oz |
| Available Colours | Grey / Gold |
| Included: | 4 x pairs of NuForce silicon ear tips (XS, S, M, L) 2 x pairs Comply foam ear tips (M, L) 1 x pair ear wings 1 USB charging cable (USA A – USB micro) 1 carrying case 1 cable management clip Basic user's guide and safety booklet |
I primarily put the BE6i IEMs through their paces while I was on-the-go and away from home. I literally wore them everywhere. From my workplace, to grocery shopping and while I took some long walks around the neighbourhood. My main source was my iPhone 6 as it's pretty much with me at all times. Setups of the wireless BE6i IEMs and my iDevices all went smoothly and only took a minute or so.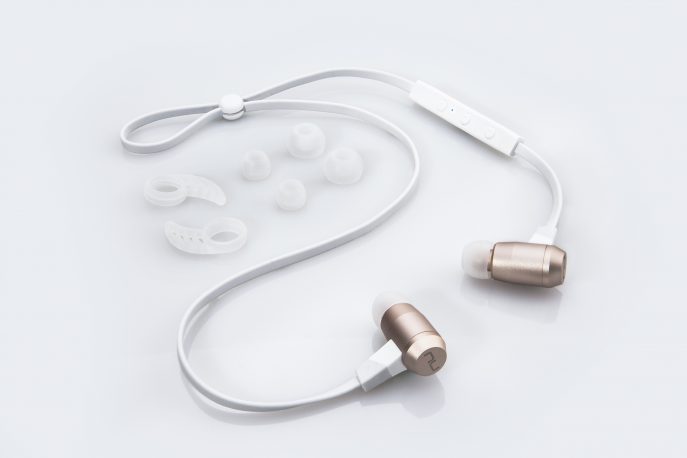 The Tragically Hip is one of the truly quintessential Canadian rock bands. Unlike Rush, they're international success has been limited, but here in The Great White North, they have provided us with a brilliant soundtrack to our nation for the past 20+ years. Being a bit nostalgic due to the recent brain cancer diagnosis of lead singer Gord Downie, I've been re-discovering some of the band's greatest albums and tracks. If I could recommend just one album to recommend from this classic rock band, it would be Fully Completely. This album was released at the band's zenith back in 1993; I was in my third year of Engineering and when this thing dropped, it blew my mind! The BE6i paired brilliantly with this album. These IEMs where able to convey this album's raw energy fully and completely. Listening to "Wheat Kings" the initial loon call and background sounds of nature were eerily portrayed and regardless of being IEMs, the sound staging that they were able to portray was quite impressive and competed with IEMs costing 2-3 times more. Gord's vocals were upfront, clear and filled with energy.
His ability to belt out energetic vocals as in "Fifty Mission Cap" was so very satisfying. The tragic story of Bill Barilko's untimely death at 24 after scoring the game winner to win the Toronto Maple Leafs the Stanley Cup in the 1951 Cup Finals was all laid bare with these lyrics. And the BE6i certainly did this song's vocals wonderful justice. See what I mean about The Hip being a truly Canadian band? The bass performance of these IEMs is definitely a strong suit. While a bit north of neutral, the bass is very enjoyable and never overblown. Instead it goes down deep and sounds very controlled and textured. The treble as well seemed a bit more energetic that neutral and yielded a very fun listen. I never thought it came off as bright or strident. Overall, I was very impressed with how these IEMs handled this classic rock album and considering their very affordable price point, the value proposition of these IEMs is quite impressive!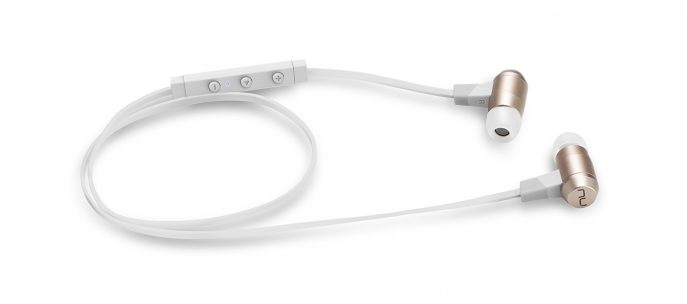 In order to test a headphone's or IEM's ability to portray an accurate and real sound stage, I often turn to Jazz at the Pawnshop recorded way back in 1976. While I was only starting kindergarten when this album was released, the sound quality is still legendary and this album is still immensely popular for both audiophiles and jazz fans alike! Well, the value proposition of the BE6i's certainly shown through. All too often with affordably priced in-ear monitors, the imaging sounds closed-in and more "inside your head". The BE6i IEMs conveyed a more open and natural sound scape that portrayed the players and audience members as more around me than in my head. This type of sound staging is possible with IEMs, but they typically cost over $300. The minute details of the recording were very well preserved and the overall enjoyment factor was quite high.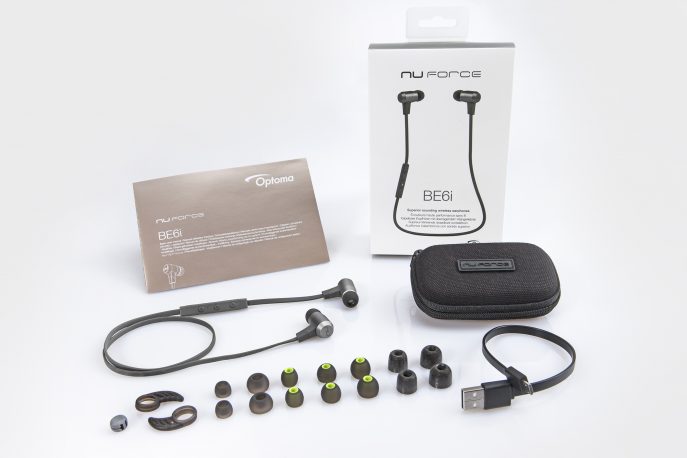 Overall, these IEMs have hit all the right notes. They offer a very strong performing wireless experience without dropouts, or difficulty of setting up. They are comfortable and can be used for hours without a hint of fatigue. They offer outstanding noise isolation and are built like little tanks and sound really, really good! And best yet, the come in at only $129.99. If you're picked up a new iPhone 7 (or are on the waiting list for one like I am), then I strongly suggest you check these in-ear monitors out…you won't be disappointed! Very highly recommended!