NuForce has provided outstanding products for several years that didn't cost you an arm and a leg to achieve audio bliss. The value proposition of NuForce's products (and namely in-ear monitors) have been really impressive and rarely strayed much above the $200 price threshold. Well, the folks at Optoma/NuForce have finally released a statement product: the new HEM8 in-ear monitors. With 4 drivers per earpiece, the HEM8 come in at a considerably more expensive price point than all of the other NuForce mobile headphones/IEMs at $499USD. I was in the market to update my rather pedestrian workplace audio setup just as these IEMs were announced. Alongside the release of the HEM8 IEMs, NuForce also recently announced an update to their venerable uDAC portable headphone amplifier/DAC. The uDAC5 continues in the tradition of the previous versions (all of which I've owned through the years), but amazingly enough adds DSD and high resolution music up to 384kHz support!
Here we can easily see the strong value proposition many of NuForce's products offer as the uDac5 comes in at only $200USD. With these two products, I felt that I had a very strong potential for a top notch work setup that wouldn't take up too much desk space, isolate the general daily office noise around me and most importantly offer outstanding audio performance. Based on my previous experiences with NuForce, I was very excited to hear this combination and see if I could finally put together a worthwhile workplace setup.
The HEM8 in-ear monitors each have four balanced armature drivers with a patent pending cross-over mechanism to get the most out of these little IEMs. An exclusively designed linear phase network is able to maintain the right timing and frequencies at all times. This allocates specific frequencies to a designated driver and ensures a perfect integration of both frequency and phase which, according to NuForce, results in clarity, speed and detail retrieval that are consistent at any volume. The latest Knowles balanced armature drivers used in the HEM8 can reach up to 40kHz without flex and minimal distortion. Unlike a conventional dynamic driver based IEM, the balanced armature drivers use a magnet to move a small diaphragm resulting in extremely low levels of distortion. In order to squeeze the most out of these 8 drivers in the HEM8, a newly designed (and patent pending) crossover mechanism has been implemented.
This crossover utilizes a phase linear mechanism in the form of a first order Butterworth crossover and was specifically chosen to distribute the frequencies and maintain the sound in the correct phase at all times. This in turn should both accurately assign the frequency to the appropriate driver (bass frequencies to the bass drivers, etc…), but also ensure that the diaphragm movement of each driver is coordinated properly between all eight drivers. As a result, the HEM8 IEMs are "Hi Res certified" for studio quality audio.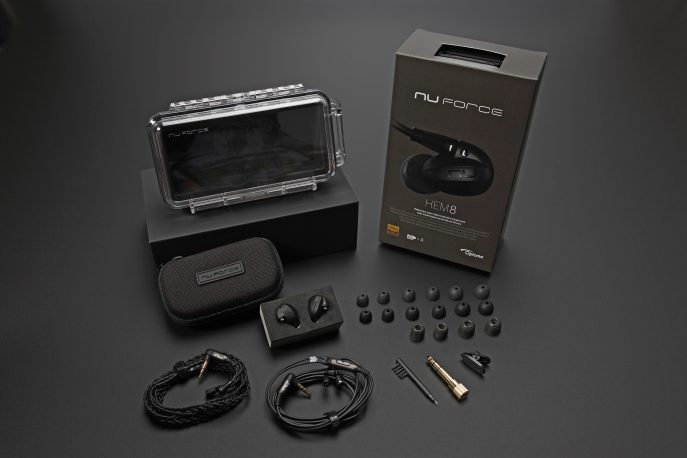 Included with the HEM8 a wide range of silicon tips, COMPLY soft foam ear tips (my particular favorites), water and airtight polycarbonate case, fabric pouch, cleaning tool, 3.5mm to 6.3mm adapter and two replaceable cables (one microphone cable and one high end OFC copper cable for the best sonic performance). Basically all you'll ever need with these headphones.
The form factor of the uDAC5 is very much in line with all of its predecessors and if you just happened to come upon one, you might mistake it for the uDAC3 or earlier models. But that's where the differences end. The chipset (now the ESS Sabre Hyper Stream DAC) and electronics used internally have been completely revamped to now expand the already impressive performance and capabilities of its previous models. I was amazed at how such a small player could process up to the highest DSD sampling rates and PCM (DXD) up to 384kHz! Its beautiful industrial design yields an extremely small form factor, but a robust and solid little front-end for any pair of IEMs or easy to drive dynamic headphones. For the purposes of this review, I did in fact also try other headphones I had on hand that would pair nicely with the uDAC5 like the flagship Grado PS1000e full sized headphones. I actually found the uDAC5 more than capable of driving pretty much any pair of reasonably efficient dynamic pair of headphones to unreasonably loud levels and therefore was quite impressed with its versatility along with its impressive list of capabilities (including RCA outputs to use this little wonder as a standalone DAC).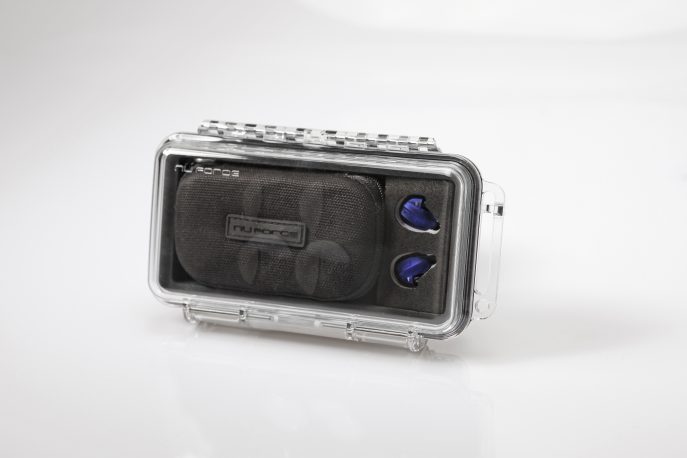 The specifications for each unit are:
NuForce HEM8:
| | |
| --- | --- |
| Frequency response | 10Hz – 40 000Hz |
| Sensitivity | 124 dB +/- 3 dB |
| Cable Length | 1.38m |
| Impedance | 32 Ohms |
| Maximum input power | 2mW |
| Connections input | 3.5mm TRS stereo jack |
| Connections output | 2 pin connector per earpiece |
| Driver type | High resolution KnowlesTM balanced armature (4 per earpiece) |
| Crossover type | Linear Phase |
| Inline remote | Track+, Track-, Play, Pause, Answer phone, Disconnect phone |
| Weight / Colour | 5.7g / black |
NuForce uDAC5:
| | |
| --- | --- |
| Power output | 2.0 Vrms |
| Output impedance | RCA 100 ohm, Headphone 4.7 Ohm |
| Maximum sampling rate | 384kHz PCM DSD256 |
| Bit resolution | 16/24 |
| Signal to noise ratio | 112dB |
| Total harmonic distortion | 0.01% |
| Power supply | USB Buss Powered 1A/5V |
| Power consumption | 2W |
| Volume control | Rotary |
| USB Sampling rates | PCM 192, 352.8, 384kHz and DSD 2.8, 5.6, 11.2MHz |
| Connections input | USB-B |
| Connections output | 3.5mm headphone jack, RCA L+R, Digital Coax |
| Weight | 91g |
| Size | 68mm x 21mm x 45mm |
| Colour | Silver |
Setup was as simple as could be. The uDAC5 simply plugged into my iMac and within 10 seconds I was ready to stream music. For the purposes of this review, I used both Tidal Lossless and Audirvana 2 Plus (using mostly 128kps high resolution music and some of my favourite DSD recordings). The HEM8's came with two cables, but as I'm mostly after the best quality sound, I decided to stick with the high end silver/OFC copper cable. Ergonomically this cable also was the better way to go and as a result, it was by far my preferred one to use. My first selection was the DSD version of Jazz at the Pawnshop. This is my "go to" recording to test any gear with respect to clarity, transparency and sound stage. And while the HEM8s are only IEMs, what I heard was big, bold and clear! While I would describe their sound signature as closer to the "fun" side of things, they don't stray too far away from a very natural presentation. The bass is very satisfying and offers great texture and energy. In fact, this was one of the first strong points of these IEMs that really grabbed my attention. The mids equally fit right in with the recording and never seemed to be impeded upon by the bass notes. The sound staging was really impressive. In fact, these IEMs offer the widest and deepest imaging I've heard from IEMs in the $500 or so price range. The uDAC5 was flawless when playing this high resolution file and never once gave me an issue. This combination really impressed me with this difficult recording and yielded a very natural and open sound.
The smallest details in Jazz at the Pawnshop where all laid bare too. I could hear all the background chatter and noised of the audience at this live event and if I closed my eyes, I could imagine myself in that pawnshop listening to some Swedish musicians do their thing. I would most definitely rate these IEMs among the best in the sub $700 price category in this regard and when coupled with the inexpensive uDAC5, they simply responded with even more clarity, sound-staging and overall transparency.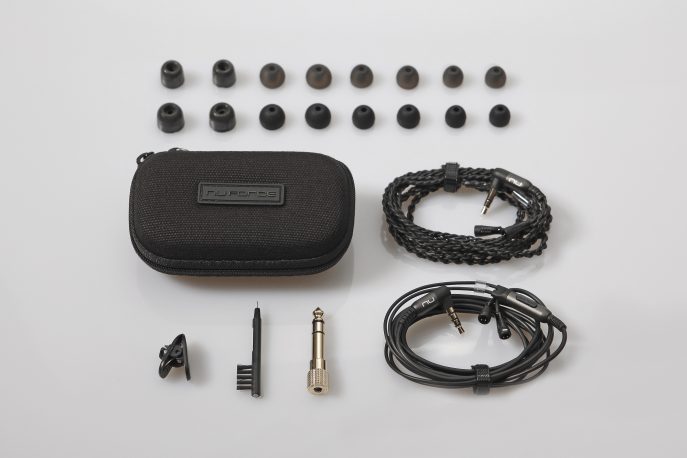 I decided next to select my recently purchased "Day Breaks" by Norah Jones. I've been a huge fan of Norah's sultry vocals and talents since her initial release "Come Away with Me" back in 2002. And boy did the NuForce HEM8 / uDAC5 combination do this brilliant new album justice! Her voice was as detailed and upfront as ever. The HEM8's have a magical ability to portray female vocals and they were certainly up to the task with Norah's singing. Out of my iPhone 6, the HEM8s sounded sublime with this record, but when I plugged them into the uDAC5, things did improve noticeably. The clarity and transparency improved and I could hear even more of the most inner workings of this recording. As well, the sound staging opened up almost immediately. This led me to conclude that the uDAC5 was a definite upgrade to my standard iDevice and again, considering the price point, a no brainer for me. When I compared the sound of this combination to other $500 IEMs I've heard or have on hand, I just kept coming back to the HEM8s!
I did try the uDAC5 with the above two recordings and my full sized Grado flagship headphones, the PS1000e and again, the uDAC5 stepped up to the plate and belted one out of the park. For those of you looking for a transparent and natural sounding headphone amplifier/DAC that can play up to 384kHz high bit rate music, is dead silent with IEMs, but has the fortitude to drive full sized headphones like any in the Grado line up, I strongly suggest you look into the uDAC5. For only $200, you'll be in for a real treat.
Finally, I decided to throw one of my favourite Rush albums at this dynamic duo. Signals released in 1982 may not be one of the band's best remembered albums, but definitely one that I have come to appreciate over the years. Growing up in Toronto in the 1970s – 1980s, it's pretty hard not to be a hard core fan of the band. The radio play that they enjoy here in southern Ontario really helps bring the band's music to a whole new generation; year after year. The raw energy of Neil Peart's drumming was wonderfully portrayed through the HEM8s. These IEMs are dynamic and punchy and have a great ability to convey what it's like to be at a Rush concert and hear the greatest living drummer doing his thing.
Geddy's vocals too were right there. He was at centre stage, slightly off to the right where he naturally performs and the full registers of his vocals were completely captured by the HEM8/uDAC5. He has a wide range (especially in the upper registers) and many IEMs in this range tend to miss out on the upper registers due to a roll-off that they exhibit. Thankfully, this was not the case with the HEM8s. I found their ability to reach all the way up the frequency spectrum very impressive. Equally impressive was that this upper mids/treble never became fatiguing, or strident.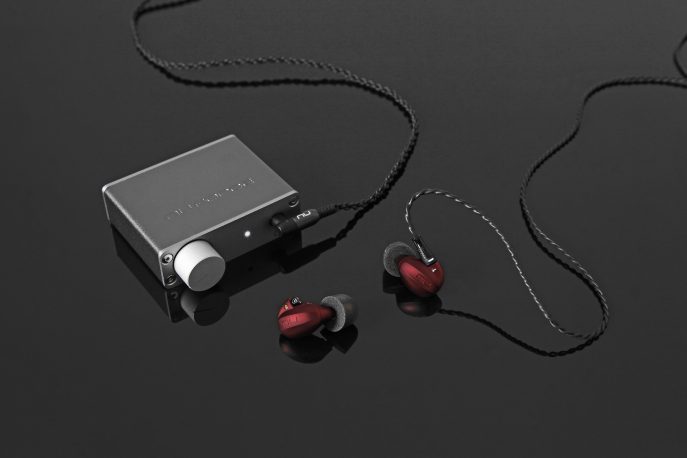 If I had to recommend a pair of IEMs in the $500 price range, the HEM8s by NuForce would be at the top of that list. Their solid and lightweight construction really had me from my unboxing. As well, the uDAC5 for only $200 is a no brainer for me. Especially if you're thinking of plugging these IEMs into your PC or Mac directly, please do yourself a favour and pick this little wonder up! It fully supports "High Res" music all the way up to 384kHz and DSD. When paired together you have a great combination when on the go or at your desktop, the HEM8 and uDAC5 by NuForce should be at the top of your list for consideration to audition!
For a limited time, there is a Massdrop event for the new NuForce IEMs (including the HEM8), please see here for further details:
https://www.massdrop.com/buy/massdrop-blue-box-nuforce-hem-iems