When I was given the opportunity to review the newly released open pair of EL-8 headphones by Audeze, I literally jumped at the opportunity. I have been a really big fan of Audeze's products going back to their initial big release of the highly vaunted LCD-2s several years ago. Audeze has certainly come a long way from those early days with the release of several new products such as the LCD-3, LCD-X, LCD-XC, and their new headphone amplifier/DAC: the Deckard (review upcoming in the next few months). The LCD-X's are currently one of my very favourite open-backed headphones and are one of the most revealing reference level headphones I've come across. I was very curious to see how the newly released open-backed EL-8s performed in comparison. Coming in at only $699, the EL-8s come in at a considerably more affordable price point than many of their current LCD series offerings.
The EL-8s, like their other headphones, utilize planar magnetic drivers and unlike traditional dynamic drivers, can offer quickness, detail and extremely low distortion. Designed by BMW Designs, the EL-8s are a drastic departure from their current headphone styling and I have to say that I am very impressed with the build quality, materials used and overall construction. They have improved upon both the comfort and weight of the LCD series with these new headphones. The open EL-8s come in at only 460g now and while I was rather ambivalent on the comfort levels of the LCD-2/X/XC/3 headphones (as I found them neither comfortable, nor uncomfortable), I am quite happy to see that design care was used to ensure that these headphones would be more of a better fit for a wider audience.
Overall, I am very impressed with the build quality of the EL-8s. Both the form factor and comfort levels seem to be taking Audeze in a bold new direction. These headphones are designed to be more portable than the LCD Series and I can confirm that they certainly are easier and lighter to carry with you. The headphone cable itself took this design requirement to heart and it is both light and flexible and a perfect length in my opinion (2m; not too long and not too short). It is terminated with a 1/8" stereo headphone plug and comes with the larger ¼" adapter. However, what is different here is that the output plugs from the headphones have changed from their standard mini-XLR terminations to a new Audeze proprietary connector; so you might have to wait a bit for any custom cabling.
I have been a big fan of planar orthodynamic headphones for several years now. I find the sound that they can portray very natural and as true to life as it gets when compared to the more traditional cone-style dynamic driver. The open EL-8s continue in this tradition and have included some more technological enhancements. They do continue to use the "Fazor Technology" waveform guide that we first implemented with the LCD-X and LCD-XC headphones and I'm quite happy to see that this technology has flown down to the EL-8s regardless of their price point. The "Fazors" are acoustical elements positioned on either side of the magnetic structure and serve as waveform guides. In the end they enhance transparency (particularly in the upper mids/treble region based on my personal experience) and offer improved sound-staging and openness of sound.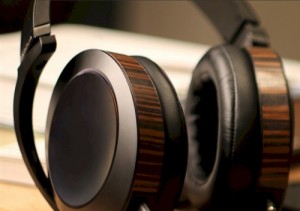 Along with the Fazor Technology design elements, the EL-8s offer Audeze's new "Fluxor Magnetic Technology". This allows the magnetic flux density to be essentially doubled. So with more magnetic flux, the more control of the drivers are achieved (even lower distortion).
As well, the driver has been redesigned and this new "Uniforce" diaphragm utilizes variable trace widths in the voice-coil to effectively capture variations in the magnetic field by better balancing the forces of the individual traces and thus create a more uniform force density across the entire diaphragm. With this uniformity comes even lower distortion. In the end the numbers tell the tale, the headphone impedance comes in at 30 ohms and the efficiency is a whopping 102dB/mW. While they are rated to handle up to a crazy 15W, I can play them very effectively out of any my iDevices with complete ease and full enjoyment due to their very high efficiency.
For the purposes of this review, I used the EL-8s in several different configurations; from directly out of my iPhone 6 or iPad Air, to my Astell & Kern AK100II portable player, to my Resonesssence Labs Concero HP, right up to my main headphone rig: Metrum Acoustics Hex DAC and HeadAmp GS-X Mk2 desktop headphone amplifier. In terms of source material, I threw some of my favourite recordings through my CD player and digital files (either 192kps high resolution or Apple Lossless) at the EL-8.
My first listen to the open version of the EL-8s was through my primary "on the go" DAP: the Astell and Kern AK100II. As the cabling of the EL-8s only currently allowed for single-ended operation, that's what I ran with. I immediately threw on El Camino by The Black Keys and thankfully my ears were treated with the very ethereal and natural Audeze sound that I've come to know and love over the years. The bass drum thundered when Lonely Boy started up and very much reminded me of the thump from the much higher priced LCD-3 or LCD-X. Oh so satisfying and they (EL-8s) were still very controlled and defined. My previous experiences with headphones wrongfully led me to believe that I could have one or the other, but not both. Audeze's products have shown me time and time again that you can in fact have your cake and eat it too.
Deep and wonderfully rich bass that hits on a level that is rarely exhibited, but also the details are never smeared, nor is there any distortion that inhibits one's ability to make out even the tiniest details at the lowest octaves. Subsequent frequency sweeps down to 20 – 30Hz show that the drivers on the EL-8s never run out of steam and are fully present. I find the bass is like a good foundation to the music on which the higher frequencies build upon and thankfully that is still certainly the case with the EL-8s. I find their bass has less of a full sound down below when compared to their most excellent LCD-X. But the LCD-X's come in at more than 2.5X the price of the EL-8s. Overall however, the bass quality and quantity of the EL-8s are very satisfying and very natural and offer incredible performance (especially in the sub $1000 range).
Vocals on the open EL-8s are equally enticing. Josh Groban's new album "Stages" sounded absolutely stunning. His voice range is truly a site to behold and the EL-8s certainly did him justice. The inner details of his vibrato to his impressive range were all portrayed with incredible realism that left me completely satisfied. I find that the EL-8s are voiced most similarly to the LCD-X in the Audeze line-up and my thoughts were cemented when I heard this new album with these great headphones. I'm a big fan of bossa nova and the open EL-8s continued to impress when I threw in Diana Krall's "Quiet Nights". Diana's voice was as seductive as ever! It was neither too up front, nor too far back, but rather in almost perfect place with the rest of the sound scape. Again, the smallest inner-workings of her voice were portrayed with incredible realism that left me again thinking: "I can't believe these headphones cost only $699". While not cheap when compared to the headphones one can purchase at BestBuy, when you compare them to many other top of the line flagship headphones, they give you more than 85% of the performance at more than half the price!
Finally I pulled out an old standard of mine that I haven't listened to recently. I've been a trumpet player for over 35 years (but it's certainly not my day job). Wynton Marsalis is one of my favourites by a good margin. His technical ability is virtually un-paralleled by modern day standards and when I heard his "Flight of the Bumblebee", I knew I needed to find another line of work as I could never approach that level of sophistication. Classic Wynton is a fabulous album that show cases Wynton's ability with classical music and I wholeheartedly recommend it to anyone; even just if you're not really into classical music. Wynton is a magician with the trumpet and his talents are on full display with this record. Thankfully the open EL-8s were able to keep up with this very demanding recording. The quickness and openness of the EL-8's drivers are on full display with this album. It never falls behind the recording and each note and player are crisply defined in the sound stage. The treble is outstanding. With some "brighter" headphones, the trumpet can come off as strident and lend itself to listener fatigue; thankfully the EL-8s continue in the natural sound tradition that Audeze has pioneered. The full spectrum is there, but never over taxing on one's eardrum. There is a bit more treble and glare than with the LCD-X; nor as refined, but overall the EL-8s manage to paint a very realistic mental image of the stage with all the players in perfect proportion. The imaging is both wide and deep and compares to that of the LCD-X very admirably (although I still give the nod to the LCD-X here, but not by much).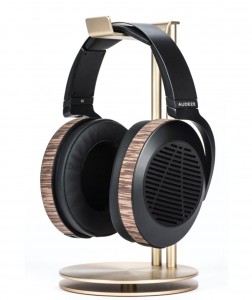 Regardless of my source / amplifier, the open EL-8s sounded glorious. I certainly would not be intimidated if you were just planning to drive them from your portable player as they will reward you regardless of what you're plugging them into. However, I did find that with better amplification and a better source, the EL-8s did scale appropriately and continued to improve. Considering the price point, the open EL-8s are going to be my "go to" recommendation for a pair of open-backed headphones in the sub $900 market. They hit on all cylinders regardless of the musical genre I threw at them (from rock to metal, to jazz and finally to classical) and the pure enjoyment that they brought me competed well beyond their humble price tag. The build quality is outstanding and the comfort level has been brought to a whole new level by Audeze. Using them for hours on end was never an issue for me. These are definitely a fantastic pair of open headphones and if you're in the market for a natural sounding pair of headphones that competes with many $1000+ top of the line headphones, look no further than the open EL-8s!